Jean-Marc Theolier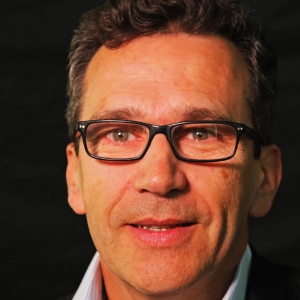 Jean-Marc Theolier
CEO,
Pelco, Inc
Jean-Marc Theolier is the CEO of Pelco by Schneider Electric. Previously Jean-Marc Theolier was the business unit director for industrial solutions at Sensata Technologies.
News mentions
PELCO Inc. announces that Jean-Marc Theolier, CEO, will be leaving the organization, effective immediately. As part of this change, Brian McClain, COO, will take the role of President, leading the recently independent company while the search for a new CEO is finalized. Transom Capital Group acquired the Company in May 2019. McClain stated, "Jean-Marc served as a critical member of the Pelco team in the recent sale and resulting ownership transition. I want to thank him for his passion and service to Pelco and wish him the very best for the future." Solutions-Focused products Transom Capital Group has ambitious plans for Pelco Inc., including leveraging a bold vision to meet the growing demand for solutions-focused products and services across specific market segments. "Pelco commands a powerful brand in a growing industry and maintains a deep bench of amazingly talented employees. Transom Capital Group recognized these factors in its decision to purchase the company, and they will serve as our foundation in becoming the leading solution provider in the industry," McClain explained. Also announced was the promotion of existing Pelco employees Brooke Christopher to Head of Marketing Communications and Branding, and Stuart Rawling to Vice President of Marketing Strategy. "We congratulate Brooke and Stuart on their new roles and look forward to their continued leadership in the company," McClain added.
Transom Capital Group (Transom), an operations-focused middle market private equity firm, announces it has acquired Pelco, Inc. (Pelco), a top provider of video surveillance solutions, from Schneider Electric. Pelco is a pioneer in the design, development, and manufacturing of predictive video security solutions including cameras, recording and management systems, software, and services. Pelco's personal engagement with customers, resellers and technology partners drives the development and deployment of surveillance and security solutions with meaningful innovation. Video surveillance space Russ Roenick, Managing Partner at Transom Capital Group, said, "As most security industry experts know, Pelco is one of the pioneers of the video surveillance space. The journey toward creating the next great breakthroughs in video security begins today through our investment in Pelco." We are excited to partner with management to grow the business for many years to come" "We have conviction that the work done over the past several years to transform the Company into a digitally-savvy security leader with innovative hardware, software, and service solutions is nearly complete. We are excited to partner with management to grow the business for many years to come." Innovative solutions Jean-Marc Theolier, CEO, Pelco, Inc., "As we surveyed the landscape of potential partners, our primary goal was to commit with a company who appreciated Pelco's legacy, as well as supported our current business strategy and growth plan. Transom strongly believes in our unique value proposition to be an end-to-end solutions provider, and has encouraged us to continue doing what we do best! We are excited to work with Transom, and to develop new and innovative solutions to best serve our business partners." Terms of the transaction were not disclosed. Transom was represented by Latham & Watkins as M&A counsel and Perkins Coie as debt finance counsel on this transaction. Wells Fargo provided the debt financing for the transaction. R.W. Baird served as financial advisor to Pelco on this transaction.
Experts sections