Gideon Reichental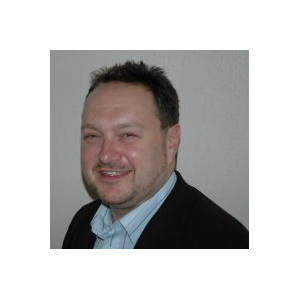 Gideon Reichental
Commercial Sales Manager, Vacant Property Security,
Clearway Group
Gideon Reichental, the Commercial Sales Manager, Vacant Property Security for Clearway, is an experienced property specialist with a commitment to excellent customer service and support. He advises on and implements security solutions for owners and managers of vacant property. He works extensively with leading Insolvency Practitioners, Property Developers, Asset Managers and Property Managers working in Commercial and Industrial, Residential, Licensed and Leisure, Retail and Public Sectors. He is also the Chairman of the BSIA's Vacant Property Protection Section.
News mentions
BSIA was instrumental in development of standard and several VPP section members contributed their expertise The British Security Industry Association's Vacant Property Protection section has welcomed the publication of British Standard BS 8584: 2015 Vacant Property Protection Services – Code of Practice. The BSIA was instrumental in the development of the standard and several members of its Vacant Property Protection (VPP) Section contributed their expertise throughout the process. The Code of Practice is for companies providing protection to vacant (also known as void or empty) properties. The economic downturn of recent years, combined with changes in retail patterns and a move away from the high street, has resulted in an increase of the number of buildings that are not in use. In turn, this has led to a rise in the number of companies providing services to protect these buildings. Largely Based On Existing BSIA Vacant Property Protection Code Of Practice The BSIA's VPP section wished to create a code of practice for companies to follow to enable customers to differentiate principled companies with good quality practices from those companies who are solely interested in making money. To this end, the section lent their expertise to the drafting of BS 8584, alongside representatives of inspectorates, insurance providers and industry authorities. The standard was also largely based on the BSIA's existing Vacant Property Protection Code of Practice, Form 154. Gideon Reichental, Chairman of the BSIA's Vacant Property Protection Section, explains: "The Code of Practice is a welcome addition to the existing standards applicable to the Vacant Property Protection sector and will help companies providing such services to follow good quality practices. Importantly, the Code of Practice reflects the wide variety of products and services available on the market and the increasingly sophisticated range of technology that is being used. Ultimately, the Code of Practice will help to ensure that end-users are receiving the best possible service from a reputable security company." Covers Approaches To Protect Vacant Property Many people may think that protecting vacant property is a simple matter of boarding up windows, but the sector is an increasingly sophisticated business with a variety of security solutions now widely available. Many reputable vacant property protection companies now employ a variety of techniques to protect empty buildings including intruder alarm systems, manned security patrols, CCTV surveillance, fire and risk assessments, amongst a number of other measures. There has also been an increase in the number of companies using an alternative approach to protecting vacant property, whereby carefully vetted guardians provide protection by living in the property. BS 8584 covers both approaches to protecting vacant property. Paul Phillips, Technical Services Manager at the BSIA, adds: "The Code of Practice has come at a really important time, as more properties become vacant, more customers will be looking for reputable companies to protect their properties. A company that complies with BS 8584 will be of good repute and will follow best practice guidelines."
Each chairman guides their section at quarterly meetings and throughout term to improve private security sector on the whole Following its Annual General Meeting which took place on Wednesday 15th July 2015, the British Security Industry Association (BSIA) has elected chairmen and vice chairmen to serve its sections of membership. "The BSIA is very proud of its membership community, and the great contributions that they make to the private security industry. The development of the private security industry is largely due to its members' dedication to their work and their commitment to progress the sector," said James Kelly, Chief Executive of the BSIA. "Each section's chairman dually serves their member company as well as the Association. They must initiate vital discussions to guide their section at quarterly meetings and throughout their term to improve the private security sector on the whole. The work undertaken by section chairmen and vice chairmen creates new possibilities for their sections and broadens the potential scope that the BSIA has an impact on." "Chairmen also represent their section on the Association's Council, which creates the opportunity for every area of membership to engage and be involved with shaping the future of the Association. I would like to take the opportunity to express my gratitude to all previous section chairmen, and extend a warm welcome to each new chairman who will be taking up their new post." Phil Wright of Brink's Ltd was also elected at the Association's AGM to serve as Vice Chair of the Association. Phil will bring a deep knowledge of the security industry from his experience working in secure logistics in both public and private sectors. The new list of section chairmen and vice-chairmen is as follows: BSIA Vice Chairman Phil Wright (Brink's Ltd) Access and Asset Protection Chairman: Paul Adams (Kaba Ltd) Vice Chairman: Mike Sussman (TDSi Ltd) Asset and Property Marking Chairman: James Brown (Selectamark Security Systems Plc) Vice Chairman: David Northey (Retainagroup Ltd) Cash and Valuables in Transit Chairman: Rob Johnson (Loomis Ltd) Vice Chairman: Phil Wright (Brink's Ltd) CCTV Chairman: Simon Adcock (ATEC Security Ltd) Vice Chairman: Clifford King (Kings Security Systems Ltd) Export Council Chairman: John Davies (TDSi Ltd) Information Destruction Chairman: Adam Chandler (Shred-on-Site Ltd) Vice Chairman: Simon Franklin (Shred Station Ltd) & Nick Williams (Brinnick Locksmiths) Leisure Industry Security Chairman: Tony Clarke (UK Security Facilities Ltd) Lone Worker Chairman: Craig Swallow (SoloProtect Ltd) Vice Chairman: Ian Johannessen (Rocksure Systems Ltd) Police and Public Services Chairman: Dirk Wilson (Sector Security Services Ltd) Security Equipment Manufacturers Chairman: Adrian Mealing (Texecom) Vice Chairman: Tony Allen (Dycon Ltd) Security Guarding Chairman: Tony Cockcroft (Independent Contractor Ltd) Vice Chairman: Dirk Wilson (Sector Security Services Ltd) Security Systems Chairman: Martin Harvey (Tyco Integrated Fire & Security Ltd) Vice Chairman: Colin Leatherbarrow (Chubb Fire & Security Ltd) Specialist Services Chairman: Mike O'Neill (Mike O'Neill) Vice Chairman: Ian Yexley (UniTrust Protection Services UK Ltd) Vacant Property Protection Chairman: Gideon Reichental (Clearway Environmental Services UK Ltd) Vice Chairman: Darryl Soekoe (Camelot Property Management Ltd) Please note that some sections of membership are yet to hold their AGM, at which section chairmen are newly elected or re-elected, and as such, have not been included in this list.
Experts sections