Andrew C. Teich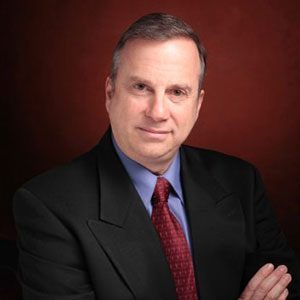 Andrew C. Teich
President and Chief Executive Officer,
FLIR
Mr. Teich has been President and Chief Executive Officer of the Company since May 2013. He was elected to the Company's Board of Directors in July 2013. Previously, Mr. Teich was President of the Company's Commercial Systems Division from January 2010 to May 2013. From April 2006 to January 2010, he served as President of the Company's Commercial Vision Systems Division. From 2000 to 2006, he served as the Senior Vice President of Sales and Marketing and then as Co- President of the Imaging Division at FLIR. Mr. Teich joined FLIR as Senior Vice President, Marketing, as a result of FLIR's acquisition of Inframetrics in March 1999. While at Inframetrics, Mr. Teich served as Vice President of Sales and Marketing from 1996 to 1999. From 1984 to 1996, Mr. Teich served in various capacities within the sales organization at Inframetrics. He holds a BS degree in Marketing from Arizona State University and is an alumnus of the Harvard Business School Advanced Management Program. Qualifications: Mr. Teich's 30-year career in the thermal imaging industry, including the last 15 years with the Company, has enabled him to develop a comprehensive understanding of the Company's technologies, operations and markets.
News mentions
Point Grey designs, manufactures, and distributes its cameras and related software to a global base of customers FLIR Systems announced that it has successfully completed its previously announced acquisition of the business of Point Grey Research, for an aggregate purchase price of $259 million in cash, or an enterprise value of $256 million excluding Point Grey's closing cash balance.Application MarketsFounded in 1997 and based in Richmond, British Columbia, Point Grey is a manufacturer of advanced visible imaging cameras and solutions that are used in industrial automation systems, medical diagnostic equipment, people counting systems, intelligent traffic systems, military and defense products, and advanced mapping systems. Point Grey designs, manufactures, and distributes its cameras and related software to a global base of customers that build systems for improving the efficiency, quality, analysis, and safety of a wide range of processes and products.Thermal Technology"The acquisition of Point Grey provides us a strong, proven, and profitable platform from which to integrate thermal technology into the underpenetrated industrial vision and people counting markets," said Andy Teich, President and CEO of FLIR. "We are pleased to have the Point Grey team join FLIR and we look forward to working with them to innovate advanced intelligent imaging solutions for the customers in the machine vision space."The business will be known as the Integrated Imaging Solutions line of business operating within FLIR's OEM and Emerging segment. FLIR anticipates the business and related transaction costs will be approximately $0.01 dilutive to its 2016 earnings per share and accretive for 2017.
The acquisition of DVTEL will allow FLIRto offer differentiated and highlyaccurate perimiter security solutions FLIR Systems, Inc., announced that it has acquired DVTEL, Inc. ("DVTEL"), a leader in software and hardware technologies for advanced video surveillance, for approximately $92 million in cash. Expanding Business Operations DVTEL, based in Ridgefield Park, New Jersey, is a global leader in enterprise-class security and surveillance solutions. The company develops and distributes integrated video management system (VMS) software, advanced video analytics software, visible and thermal security cameras, and related servers and encoders. The combination enables FLIR, with its existing FLIR-branded thermal and visible cameras as well as its Lorex-branded security systems, to be a full-spectrum end-to-end security system provider, serving the consumer, small and medium business, enterprise, and infrastructure-level markets.FLIR - Full-Spectrum End-to-End Security System Provider "FLIR's strong position in thermal imaging together with DVTEL's extensive video analytics and VMS capability will position us well to offer differentiated and highly accurate perimeter security solutions for the upper corner of our Security segment's product value ladder," said Andy Teich, President and CEO of FLIR. "DVTEL adds a suite of professional-grade security software and hardware that is very complementary to our current solutions and fits very well with our strategy to offer end-to-end solutions in the enterprise and infrastructure segments of the security market." FLIR anticipates this transaction will be neutral to 2015 net earnings and accretive thereafter.
Experts sections