Dahua Technology Network Video Recorders (NVR) / Network DVRs
(131)
Browse Network Video Recorders (NVR) / Network DVRs
Network Video Recorder (NVR) products updated recently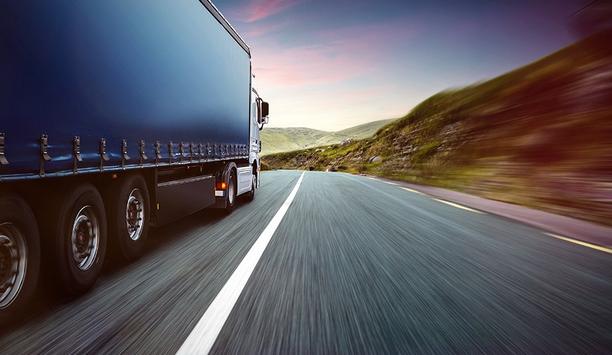 Securing Mobile Vehicles: The Cloud and Solving Transportation Industry Challenges
Securing Intelligent Transportation Systems (ITS) in the transportation industry is multi-faceted for a multitude of reasons. Pressures build for transit industry players to modernise their security systems, while also mitigating the vulnerabilities, risks, and growth-restrictions associated with proprietary as well as integrated solutions. There are the usual physical security obstacles when it comes to increasingly integrated solutions and retrofitting updated technologies into legacy systems. Starting with edge devices like cameras and intelligent sensors acquiring video, analytics and beyond, these edge devices are now found in almost all public transportation like buses, trains, subways, airplanes, cruise lines, and so much more. You can even find them in the world's last manually operated cable car systems in San Francisco. The next layer to consider is the infrastructure and networks that support these edge devices and connect them to centralized monitoring stations or a VMS. Without this layer, all efforts at the edge or stations are in vain as you lose the connection between the two. And the final layer to consider when building a comprehensive transit solution is the software, recording devices, or viewing stations themselves that capture and report the video. The challenge of mobility However, the transportation industry in particular has a very unique challenge that many others do not – mobility. As other industries become more connected and integrated, they don't usually have to consider going in and out or bouncing between networks as edge devices physically move. Obviously in the nature of transportation, this is key. Have you ever had a bad experience with your cellular, broadband or Wi-Fi at your home or office? You are not alone. The transportation industry in particular has a very unique challenge that many others do not – mobility Can you trust these same environments to record your surveillance video to the Cloud without losing any frames, non-stop 24 hours a day, 7 days a week, 365 days a year? To add to the complexity – how do you not only provide a reliable and secure solution when it's mobile, traveling at varying speeds, and can be in/out of coverage using various wireless technologies? Waiting to upload video from a transport vehicle when it comes into port, the station, or any centralized location is a reactive approach that simply will not do any longer. Transit operations require a more proactive approach today and the ability to constantly know what is going on at any given time on their mobile vehicles, and escalate that information to headquarters, authorities, or law enforcement if needed; which can only occur with real-time monitoring. This is the ultimate question when it comes to collecting, analyzing, and sharing data from mobile vehicles – how to get the video from public transportation vehicles alike to headquarters in real time! Managing video data In order to answer this question, let's get back to basics. The management and nature of video data differs greatly from conventional (IT) data. Not only is video conducted of large frames, but there are specific and important relationships among the frames and the timing between them. This relationship can easily get lost in translation if not handled properly. This is why it's critical to consider the proper way to transmit large frames while under unstable or variable networks. The Internet and its protocols were designed more than two decades ago and purposed for conventional data. Although the Internet itself has not changed, today's network environments run a lot faster, expand to further ranges, and support a variety of different types of data. Because the internet is more reliable and affordable than in the past some might think it can handle anything. However, it is good for data, but not for video. This combination makes it the perfect time to convert video recording to the Cloud! Video transmission protocol One of the main issues with today's technology is the degradation of video quality when transmitting video over the Internet. ITS are in dire need for reliable transmission of real-time video recording. To address this need a radical, yet proven, video transmission protocol has recently been introduced to the market. It uses AI technology and to adapt to different environments in order to always deliver high quality, complete video frames. This protocol, when equipped with encryption and authentication, enables video to be transmitted reliably and securely over the Internet in a cloud environment. One of the main issues with today's technology is the degradation of video quality when transmitting video over the Internet Finally, transportation industry has a video recording Cloud solution that is designed for (massive) video that can handle networks that might be experiencing high error rate. Such a protocol will not only answer the current challenges of the transportation industry, but also make the previously risky Cloud environment safe for even the most reserved environments and entities. With revolutionary transmission protocols, the time is now to consider adopting private Cloud for your transportation operations.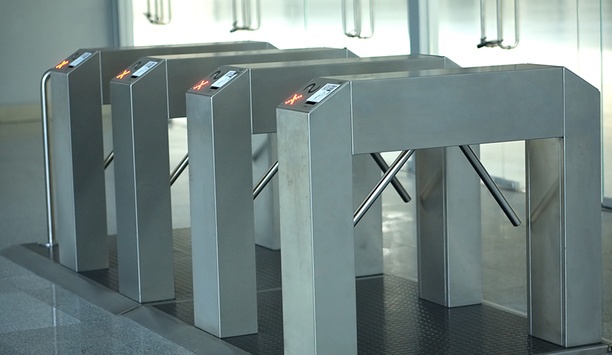 The Digital Transformation Of Modern Access Control Solutions
The safeguarding of premises through the monitoring of entrance and exit points has traditionally been a very manual aspect of security. Human operators have been relied on to make decisions about who to admit and deny based on levels of authorization and the appropriate credentials. The access control business, like many industries before it, is undergoing its own digital transformation But the access control business, like many industries before it, is undergoing its own digital transformation; one where the protection of premises, assets and people is increasingly delivered by interconnected systems utilising IoT devices and cloud infrastructure to offer greater levels of security and protection. Modern access control solutions range from simple card readers to two factor authentication systems using video surveillance as a secondary means of identification, right through to complex networks of thermal cameras, audio speakers and sensors. These systems, connected through the cloud, can be customized and scaled to meet the precise requirements of today's customer. And it's the ease of cloud integration, combined with open technologies and platforms that is encouraging increasing collaboration and exciting developments while rendering legacy systems largely unfit for purpose. Remote management and advanced diagnostics Cloud technology and IoT connectivity means remote management and advanced diagnostics form an integral part of every security solution.Cloud technology and IoT connectivity means remote management and advanced diagnostics form an integral part of every security solution. For example, as the world faces an unprecedented challenge and the COVID-19 pandemic continues to cause disruption, the ability to monitor and manage access to sites remotely is a welcome advantage for security teams who might otherwise have to check premises in person and risk breaking social distancing regulations. The benefits of not physically having to be on site extend to the locations within which these technologies can be utilised. As an example, within a critical infrastructure energy project, access can be granted remotely for maintenance on hard to reach locations. Advanced diagnostics can also play a part in such a scenario. When access control is integrated with video surveillance and IP audio, real-time monitoring of access points can identify possible trespassers with automated audio messages used to deter illegal access and making any dangers clear. And with video surveillance in the mix, high quality footage can be provided to authorities with real-time evidence of a crime in progress. Comprehensive protection in retail The use of connected technologies for advanced protection extends to many forward-looking applications. Within the retail industry, autonomous, cashier-less stores are already growing in popularity. Customers are able to use mobile technology to self-scan their chosen products and make payments, all from using a dedicated app. From an access control and security perspective, connected doors can be controlled to protect staff and monitor shopper movement. Remote management includes tasks such as rolling out firmware updates or restarting door controllers, with push notifications sent immediately to security personnel in the event of a breach or a door left open. Remote monitoring access control in storage In the storage facility space, this too can now be entirely run through the cloud with remote monitoring of access control and surveillance providing a secure and streamlined service. There is much to gain from automating the customer journey, where storage lockers are selected online and, following payment, customers are granted access. Through an app the customer can share their access with others, check event logs, and activate notifications. With traditional padlocks the sharing of access is not as practical, and it's not easy for managers to keep a record of storage locker access. Online doors and locks enable monitoring capabilities and heightened security for both operators and customers. The elimination of manual tasks, in both scenarios, represents cost savings. When doors are connected to the cloud, their geographical location is rendered largely irrelevant. Online doors and locks enable monitoring capabilities and heightened security for both operators and customers They become IoT devices which are fully integrated and remotely programmable from anywhere, at any time. This creates a powerful advantage for the managers of these environments, making it possible to report on the status of a whole chain of stores, or to monitor access to numerous storage facilities, using the intelligence that the technology provides from the data it collects. Open platforms powers continuous innovation All of these examples rely on open technology to make it possible, allowing developers and technology providers to avoid the pitfalls that come with the use of proprietary systems. The limitations of such systems have meant that the ideas, designs and concepts of the few have stifled the creativity and potential of the many, holding back innovation and letting the solutions become tired and their application predictable. Proprietary systems have meant that solution providers have been unable to meet their customers' requirements until the latest upgrade becomes available or a new solution is rolled out. This use of open technology enables a system that allows for collaboration, the sharing of ideas and for the creation of partnerships to produce ground-breaking new applications of technology. Open systems demonstrate a confidence in a vendor's own solutions and a willingness to share and encourage others to innovate and to facilitate joint learning. An example of the dynamic use of open technology is Axis' physical access control hardware, which enables partners to develop their own cloud-based software for control and analysis of access points, all the while building and expanding on Axis' technology platform. Modern access control solutions range from simple card readers to two factor authentication systems using video surveillance as a secondary means of identification Opportunities for growth Open hardware, systems and platforms create opportunities for smaller and younger companies to participate and compete, giving them a good starting point, and some leverage within the industry when building and improving upon existing, proven technologies. This is important for the evolution and continual relevance of the physical security industry in a digitally enabled world. Through increased collaboration across technology platforms, and utilising the full range of possibilities afforded by the cloud environment, the manufacturers, vendors and installers of today's IP enabled access control systems can continue to create smart solutions to meet the ever-changing demands and requirements of their customers across industry.
Cybersecurity: What We Can Do As An Industry
In 2017, IoT-based cyberattacks increased by 600%. As the industry moves towards the mass adoption of interconnected physical security devices, end users have found a plethora of advantages, broadening the scope of traditional video surveillance solutions beyond simple safety measures. Thanks in part to these recent advancements, our physical solutions are at a higher risk than ever before. With today's ever evolving digital landscape and the increasing complexity of physical and cyber-attacks, it's imperative to take specific precautions to combat these threats. Video surveillance systems Cybersecurity is not usually the first concern to come to mind When you think of a video surveillance system, cybersecurity is not usually the first concern to come to mind, since digital threats are usually thought of as separate from physical security. Unfortunately, these two are becoming increasingly intertwined as intruders continue to use inventive methods in order to access an organization's assets. Hacks and data breaches are among the top cyber concerns, but many overlook the fact that weak cybersecurity practices can lead to physical danger as well. Organizations that deploy video surveillance devices paired with advanced analytics programs often leave themselves vulnerable to a breach without even realizing it. While they may be intelligent, IoT devices are soft targets that cybercriminals and hackers can easily exploit, crippling a physical security system from the inside out. Physical security manufacturers Whether looking to simply gain access to internal data, or paralyze a system prior to a physical attack, allowing hackers easy access to surveillance systems can only end poorly. In order to stay competitive, manufacturers within the security industry are trading in their traditional analog technology and moving towards interconnected devices. Due to this, security can no longer be solely focused on the physical elements and end users have taken note. The first step towards more secured solutions starts with physical security manufacturers choosing to make cybersecurity a priority for all products, from endpoint to edge and beyond. Gone are the days of end users underestimating the importance of reliability within their solutions. Manufacturers that choose to invest time and research into the development of cyber-hardening will be ahead of the curve and an asset to all. Wireless communication systems Integrators also become complicit in any issues that may arise in the future Aside from simply making the commitment to improve cyber hygiene, there are solid steps that manufacturers can take. One simple action is incorporating tools and features into devices that allow end users to more easily configure their cyber protection settings. Similarly, working with a third party to perform penetration testing on products can help to ensure the backend security of IoT devices. This gives customers peace of mind and manufacturers a competitive edge. While deficient cybersecurity standards can reflect poorly on manufacturers by installing vulnerable devices on a network, integrators also become complicit in any issues that may arise in the future. Just last year, ADT was forced to settle a $16 million class action lawsuit when the company installed an unencrypted wireless communication system that rendered an organization open to hacks. Cybersecurity services In addition, we've all heard of the bans, taxes and tariffs the U.S. government has recently put on certain manufacturers, depending on their country of origin and cybersecurity practices. Lawsuits aside, employing proper cybersecurity standards can give integrators a competitive advantage. With the proliferation of hacks, malware, and ransomware, integrators that can ease their client's cyber-woes are already a step ahead. By choosing to work with cybersecurity-focused manufacturers who provide clients with vulnerability testing and educate end users on best practices, integrators can not only thrive but find new sources of RMR. Education, collaboration and participation are three pillars when tackling cybersecurity from all angles. For dealers and integrators who have yet to add cybersecurity services to their business portfolios, scouting out a strategic IT partner could be the answer. Unlocking countless opportunities Becoming educated on the topic of cybersecurity and its importance for an organization is the first step Physical security integrators who feel uncomfortable diving headfirst into the digital realm may find that strategically aligning themselves with an IT or cyber firm will unlock countless opportunities. By opening the door to a partnership with an IT-focused firm, integrators receive the benefit of cybersecurity insight on future projects and a new source of RMR through continued consulting with current customers. In exchange, the IT firm gains a new source of clients in an industry otherwise untapped. This is a win for all those involved. While manufacturers, dealers and integrators play a large part in the cybersecurity of physical systems, end users also play a crucial role. Becoming educated on the topic of cybersecurity and its importance for an organization is the first step. Commonplace cybersecurity standards Below is a list of commonplace cybersecurity standards that all organizations should work to implement for the protection of their own video surveillance solutions: Always keep camera firmware up to date for the latest cyber protections. Change default passwords, especially those of admins, to keep the system locked to outside users. Create different user groups with separate rights to ensure all users have only the permissions they need. Set an encryption key for surveillance recordings to safeguard footage against intruders and prevent hackers from accessing a system through a backdoor. Enable notifications, whether for error codes or storage failures, to keep up to date with all systems happenings. Create/configure an OpenVPN connection for secured remote access. Check the web server log on a regular basis to see who is accessing the system. Ensure that web crawling is forbidden to prevent images or data found on your device from being made searchable. Avoid exposing devices to the internet unless strictly necessary to reduce the risk of attacks.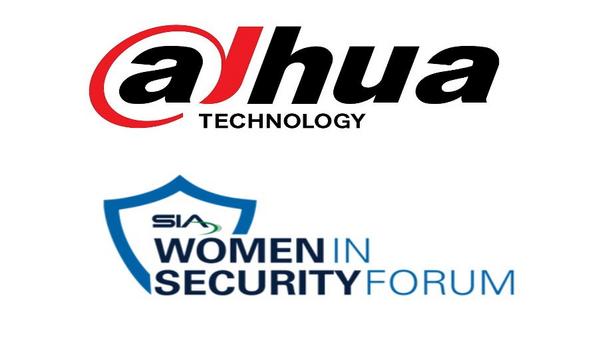 Dahua Technology Joins Efforts With Moms In Security Global Outreach To Help End Human Trafficking
A global pioneer in video surveillance and security technology, Dahua, was proud to sponsor the first-ever Moms in Security Global Outreach (MISGO) Golf Outing. The inaugural charity golf event, held on June 21, 2021, in Lincoln Park, New Jersey, aimed to raise funds for organizations that fight human trafficking. Dahua was happy to join other industry sponsors in donating to and participating in the first-of-its-kind event. Donations to bring awareness Dahua's generous donation was dispersed among various non-profit organizations, all committed to either preventing, ending, or bringing awareness to the child trafficking epidemic. Beneficiaries of the MISGO Golf Outing include Operation Underground Railroad, Prevent Child Abuse New Jersey, and Veterans For Child Rescue. Dahua's investment in these local and national causes underlines their dedication to the US market. Support to end human trafficking This kind of dedication did not go unnoticed by the event organizer, Elisa Mula, who also serves as the anti-human trafficking task force leader for the New York chapter of Women In International Security. "We are so pleased that Dahua really stepped up and supported and sponsored our MISGO event," said Mula. "It really couldn't have even happened without sponsors like them, so we were just so happy to have an industry leader like Dahua put their name behind our first golf event." Likewise, Dahua was more than willing to support such a great cause. "It was a great event and at the end of the day, it was all for a great cause," said Tim Wang, President, and CEO for Dahua Technology USA. "We can't wait for next year's golf outing!"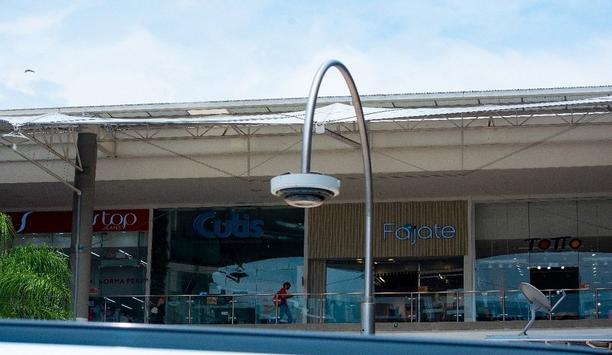 Dahua Smart Retail Solution At Palmetto Plaza
The Palmetto Plaza Shopping Mall, an iconic shopping center located in Cali, Colombia, opened its doors in 2004 thanks to the support of a group of entrepreneurs from the region who dreamed of a place where local residents and tourists can find a wide range of commercial services and entertainment offerings. Need for a video surveillance solution To ensure a safe environment in the shopping center, mall officials sought a comprehensive video surveillance solution that can monitor the areas in and around the mall, including its square, corridors, parking lots, and the surrounding roads. Dahua Technology, in cooperation with its partner in Colombia - Fortox Security Group - a security consultant with a nationwide presence, jointly designed an AI-enabled Smart Retail Solution that replaced the shopping mall's old CCTV analog system. Addressing the challenges The migration project from the analog CCTV to a networked system began with the design and implementation of structured cabling – using both fiber optics and copper – until the right and suitable CCTV solution is determined. The Palmetto Plaza Shopping Mall entrusted Fortox as its security consultant tasked to search for a technology that can facilitate the important steps toward the optimization and operation of the mall in the service of the city. Dahua's AI-based portfolio Dahua offers AI applications within its portfolio, which allowed to transcend to a system dedicated to security & control " "When conducting the evaluation of the solutions offered in the market, we decided to work with Dahua because the company offers artificial intelligence applications within its portfolio, which allowed us to transcend from a system dedicated solely to security and control, to a system which will also contribute to other areas of the shopping center, integrating the Smart Retail solution into the circuit, and offering BI statistics to the mall for further analysis." "In addition, we integrated the temperature monitoring solution and visualization control into the system using a Dahua video wall," explains Mr. Efren Mauricio Matabanchoy Romo, Project Engineer at Fortox Security Group. IP, dome, and PTZ cameras Dahua Technology provided 111 pcs of high-resolution IP cameras, panoramic cameras, dome cameras, and pan-tilt-zoom (PTZ) cameras with 30x optical zoom capability for the project. The Dahua cameras were installed in strategic locations to provide comprehensive security for employees and customers. The video feed, which is transmitted to the central monitoring stations inside the mall through a private network, can assist the security personnel in identifying emergencies, vandalism, and other situations where a quick response from the security team is necessary. Real-time monitoring solution The video surveillance system was designed to capture high-quality HD images, combined with advanced technologies to support embedded intelligence functions, such as sending an alert to the monitoring center when it detects abandoned or missing objects, unauthorized entry into a prohibited area, as well as facial recognition and other defined activities. The cameras support multi-streaming that allows images to be recorded and monitored with real-time high resolution The cameras also support multi-streaming that allows images to be recorded and monitored with real-time high resolution so that operators can have a clear and well-defined view of both live and recorded footage. IP video surveillance system Dahua Technology and its dedicated engineering team carried out the construction of this design by utilizing its high-quality hardware and software products, with a great focus on solving the pain points of the shopping center and generating an added value to its visitors and internal customers. Mr. Chao Wu, General Manager of Dahua Technology Colombia, said, "As a result of excellent teamwork, we were able to implement more than an IP video surveillance system. We designed a solution with the latest technology and artificial intelligence unique in the city of Cali, which allows the Palmetto Plaza to provide greater security to its visitors and trade merchants." 24/7 monitoring features In terms of security, through the Dahua equipment installed by Fortox, the Palmetto Plaza is now able to perform 24/7 monitoring and intelligent data analysis. "Likewise, through the Dahua Smart Retail Solution unique in the city of Cali, we generate added value to the merchants who have placed their trust in Palmetto Plaza. Smart Retail is not only a solution that guarantees maximum security for customers in the shopping center." "It is also a revolutionary new tool for Big Data statistics that is suitable for the mall´s management, allowing them to make efficient and correct decisions depending on the situation", Mr. Wu added. Security management The Dahua Smart Retail Solution has significantly improved the security management of the Palmetto Plaza Shopping Mall. By increasing the resolution of the cameras, the visual records of the CCTV system are now optimized and strengthened. By increasing the resolution of the cameras, the visual records of the CCTV system are optimized & strengthened The updated network system provides video recordings with HD resolution, allowing operators to better control and manage the entire system. It also offers artificial intelligence analytics such as face recognition focused on security, business intelligence focused on real-time statistics of the number of shoppers in the mall, and monitoring of behavior within its facilities. CCTV network system In addition to its video surveillance products, Dahua Technology also contributed to the system migration project of the Palmetto Plaza, transforming its analog CCTV system to a CCTV network system with higher resolution cameras, 360-degree views, and artificial intelligence analytics. Dahua Technology also provided complete technical support and commercial services that include training operators and managing configuration settings. "We had devices that already completed their useful life. These devices did not meet our security needs due to their low resolution and constant failures," says Mr. Juan Diego Guzman, Security Director of Palmetto Plaza Shopping Mall. Surveillance capability For Sandra M. Navas P, General Manager of the Palmetto Plaza Shopping Mall, this technology has generated more confidence among visitors and merchants. "The beginning of this system implementation has put us at the forefront of Colombian retail in terms of video surveillance capability, and has also allowed us to achieve a level of satisfaction in terms of security higher than 92%." Furthermore, this system has allowed Fortox as a security company to integrate into a single technology the requirements requested by the client, successfully delivering the required services needed in the shopping center.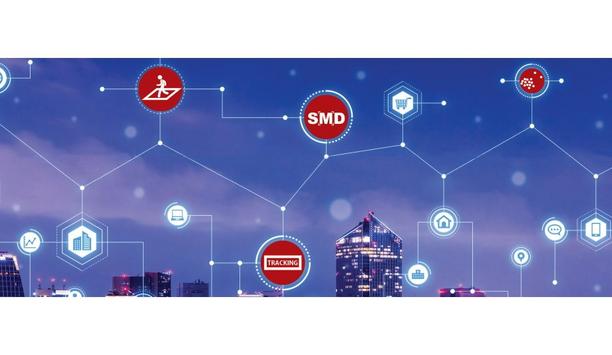 Dahua Technology's WizSense And WizMind Simplifies The Selecting Process For Specific Analytics Demands
Dahua Technology, a renowned, video-centric provider of smart IoT solutions, announced a major rebranding to reflect the company's growth and evolution within the North American video surveillance market. WizSense (pronounced "Wise Sense"), Simplified Analytics for Accurate Results, and WizMind (pronounced "Wise Mind"), Advanced Analytics for Ultimate Performance, will be sub-categories under Dahua's Analytics+ umbrella. Each line encompasses existing product lines as well as new product offerings. "With this launch, we are unifying our products under two new product categories, WizSense and WizMind, to align with new and existing customer's needs in finding solutions faster," remarked Jennifer Hackenburg, Senior Product Marketing Manager of Dahua Technology USA. Video surveillance solutions The rebranding includes a top-to-bottom implementation of the WizSense and WizMind product lines. Changes will be reflected throughout the company's website including the product search tool filter, datasheets, product boxes and communications. Dahua's new brand assets include a full quick guide highlighting all products from each segment, a new website landing page and other visual communications to convey Dahua solutions in an understandable way. WizSense, the more foundational of the two categories, offers simplified analytics for accurate results The recategorization is designed to help security dealers and integrators more easily identify which video surveillance solutions are better suited for small installations versus advanced enterprise applications. WizSense, the more foundational of the two categories, offers simplified analytics for accurate results. Smart motion detection Basic enough to meet the needs of most users, WizSense products have an AI chip that delivers features like smart motion detection, perimeter protection, and active alarm for protecting what matters most. Other analytics allow for instant alerts, quick target searches after an event, and maximized storage with Dahua's Smart H.264/H.265+ codecs. The WizSense portfolio includes 4MP and 5MP bullet, dome, wedge and eyeball cameras that were formerly part of Dahua's Lite series and that offer Starlight Technology, True WDR, Smart IR illumination and IP67 housing. Also in the WizSense family are 2MP and 4MP PTZs formerly from Dahua's Pro series, as well as new cost-effective thermal cameras. Compatible with the WizSense collection are NVR and Penta-brid recorders with 2TB, 4TB, 6TB, and 8TB options. Human temperature monitoring WizMind offers advanced analytics for ultimate performance. This high-end analytics line - with a powerful AI chip and renowned deep learning algorithms - gives users privacy protection, video metadata, highly accurate people counting, heat mapping, smart tracking and non-contact human temperature monitoring . WizMind is designed to meet the requirements of high-end vertical markets with in-depth demands, such as finance, retail, stadiums, energy, refineries, and transportation. WizMind cameras consist of formerly-Pro-series 4MP bullet and eyeball cameras, 4MP and 5MP dome cameras, and cameras built for specialized applications, such as 5MP and 12MP Fisheye cameras, multi-sensors, thermal cameras and PTZs. Compatible NVR and Penta-brid recorders come in 4TB, 8TB, and 10TB models. Thermal temperature monitoring solutions These solutions should not be solely used to diagnose or exclude a diagnosis of COVID-19 or any other disease "WizSense and WizMind technologies both take security further by providing advanced analytics that provide deeper insights, increased accuracy, and time saving alerts," said Hackenburg. "By offering this new streamlined branding, it is easier than ever for dealers to find the line of technology that will include the level of analytics needed for their installation." Dahua's thermal solutions, including the SafetyTemp Thermal Temperature Station, the Thermal Temperature Monitoring Solution, and the Handheld Thermal Temperature Monitoring Device, are not FDA-cleared or approved. These solutions should not be solely or primarily used to diagnose or exclude a diagnosis of COVID-19 or any other disease. Telethermographic temperature measurement Elevated body temperature in the context of use should be confirmed with secondary evaluation methods (e.g., an NCIT or clinical grade contact thermometer). Public health officials, through their experience with the solutions in the particular environment of use, should determine the significance of any fever or elevated temperature based on the skin telethermographic temperature measurement. The solutions should be used to measure only one subject's temperature at a time. Visible thermal patterns are only intended for locating the points from which to extract the thermal measurement.
Related white papers
How Security Systems Ensure Healthy Workplaces During COVID and After
Security Investments Retailers Should Consider For Their 2021 Budget
How End-to-End Video Security Solutions Can Help Your Organization With Social Distancing