Linear Electronic Keypads for Access Control Systems
(5)
Browse Electronic Keypads for Access Control Systems
Electronic keypad products updated recently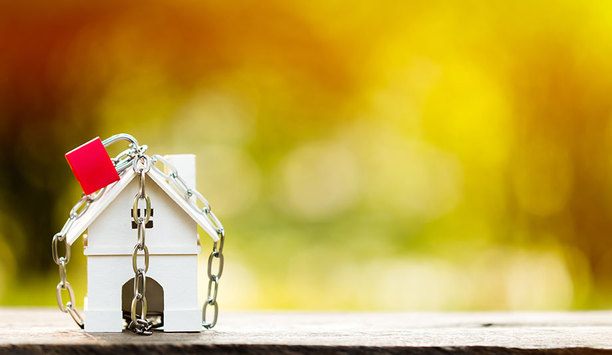 Smart Home Access Control Growth And The Future Of Door Security
There's growing noise around smart homes and smarter security. You've probably heard it. But there is a place where access control and more have been smart for decades: the workplace. Home automation and IoT are still playing catch-up with the commercial sector. A new insights report from ASSA ABLOY and IFSEC Global — "The Smart Door Locks Report 2018" — measures just how fast consumer smart technology is running. According to a survey conducted for the report, 61% of households now claim to own at least one smart home device or system. Energy monitors, home CCTV cameras, intruder alarms and smart door locks are the most popular, according to the report. All these functions, of course, have been available to businesses for years.61% of households now claim to own at least one smart home device or system Educating The Smart Home Consumer Paradoxically, report data also questions how much consumers really know about their smarter home. A surprising 42% of those surveyed, for example, were unaware they could control a smart door lock from their phone. In fact, many leading smart door lock models offer this feature, delivered by Wi-Fi or Bluetooth and an app. Despite a wealth of features offered by the latest smart door locks — remote and location-based locking/unlocking; voice activation; timed access; emailed entry alerts; and integration with smart camera and lighting systems — most people still have limited knowledge of their capabilities. Smart technology is increasingly becoming the new norm in terms of home security Only 14% of survey respondents described themselves as "very familiar" with what a smart lock can do. Even though most of them probably use smart access control solutions at their workplace. Secure Homes Through Smart Technology Monitoring and security are not the only drivers for smart home adoption. We humans also love convenience, and modern living presents us with problems that smart home technology can solve. Ironically, given the report's findings, it takes a smartphone to really unlock the convenient possibilities of smarter living. The device that's "always to hand" is central to the newest generation of smart door locks.A smart door lock is a convenient way for a landlord or agency to offer round-the-clock check-in and check-out If homeowners wish to remotely manage property access for friends and family, many smart door locks oblige. You let in guests remotely, send them a virtual digital key, or provide a temporary or single-use PIN to unlock the door. It is just as easy to revoke a digital key, if you don't want its owner to come around anymore. This is a significant improvement over sharing physical keys — or hiding one under the doormat. We cannot be totally sure where a metal key ends up and have no way to track or cancel it once it's "out in the wild". Commercial access control offers such functionality as standard, of course. In addition, smart door locks offer more than just stand-alone operation and clever functions. In a domestic setting, magic happens when locks work in harmony with a home automation system, connected by protocols like Z-Wave, ZigBee or Wi-Fi. "Smart" Security On The Move The smartphone is becoming a remote control for managing a connected life beyond just home (and even workplace) security. According to Accenture, the parcel delivery services market will grow by $343 billion by 2020. Just like home security, convenience is a major driver of change. Homeowners can send guests a virtual digital key to their phones, or provide a temporary or single-use PIN to unlock the door A recent PostNord pilot in Sweden aimed to remove the inconvenience of waiting home for a postal delivery. Selected customers of some major Scandinavian e-retailers could choose to have parcels delivered inside their front door, if it was equipped with a Yale smart door lock. Home delivery is among potential smart services covered in "The Smart Door Locks Report 2018 ". When asked whether the ability to receive parcels securely in a porch or lobby would make them more likely to invest in a smart door lock, 79% said it would.It is easy to revoke a digital key, if you don't want its owner to come around anymore Vacation Rentals And Smart Home Tech ASSA ABLOY research published in 2017 forecasts continued growth in the European vacation rentals sector (at 5.8% CAGR). Smart door locks are also making an impact here, at both ends of the market: for service providers — agents and homeowners — and for travelers. A smart door lock is a convenient way for a landlord or agency to offer round-the-clock check-in and check-out, without creating extra work or staff costs. Both Intersoft, in Croatia, and Hoomvip in Spain have built vacation rentals management systems around an app and the ENTR® smart door lock. Agents issue, revoke, track and manage virtual keys for all their guests, saving everyone time and hassle. travelers use their phones and an app to unlock their apartment. For these visitors the smartphone is already an essential travel accessory. It is a boarding pass, a credit card, a travel guide, and a postcard home... why not a door key, too? And if this key is backed by a trusted home security brand — and a company with vast experience in the mature market for commercial "smart" security — better still.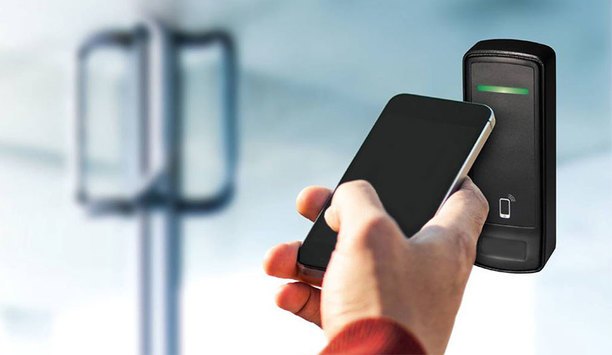 Are Mobile Credentials More Secure Than Smart Cards?
For the past several years, there has been a focus by integrators and customers to assure that their card-based access control systems are secure. To give businesses an extra incentive to meet their cybersecurity threats, the Federal Trade Commission (FTC) has decided to hold the business community responsible for failing to implement good cybersecurity practices and is now filing lawsuits against those that don't. For instance, the FTC filed a lawsuit against D-Link and its U.S. subsidiary, alleging that it used inadequate safeguards on its wireless routers and IP cameras that left them vulnerable to hackers.Many companies perceive that they are safer with a card but, if done correctly, the mobile can be a far more secure option Now, as companies are learning how to protect card-based systems, such as their access control solutions, along comes mobile access credentials and their readers which use smart phones instead of cards as the vehicle for carrying identification information. Many companies perceive that they are safer with a card but, if done correctly, the mobile can be a far more secure option with many more features to be leveraged. Handsets deliver biometric capture and comparison as well as an array of communication capabilities from cellular and Wi-Fi to Bluetooth LE and NFC. As far as security goes, the soft credential, by definition, is already a multi-factor solution. Types Of Access Control Authentication Access control authenticates you by following three things: Recognises something you have (RFID tag/card/key), Recognises something you know (PIN) or Recognises something you are (biometrics). Your smart phone has all three authentication parameters. This soft credential, by definition, is already a multi-factor solution. Your mobile credentials remain protected behind a smart phone's security parameters, such as biometrics and PINs. Organizations want to use smart phones in their upcoming access control implementations Once a biometric, PIN or password is entered to access the phone, the user automatically has set up 2-factor access control verification - what you know and what you have or what you have and a second form of what you have. To emphasize, one cannot have access to the credential without having access to the phone. If the phone doesn't work, the credential doesn't work. The credential operates just like any other app on the phone. The phone must be "on and unlocked." These two factors – availability and built-in multi-factor verification – are why organizations want to use smart phones in their upcoming access control implementations. Smart Phone Access Control Is Secure Plus, once a mobile credential is installed on a smart phone, it cannot be re-installed on another smart phone. You can think of a soft credential as being securely linked to a specific smart phone. Similar to a card, if a smart phone is lost, damaged or stolen, the process should be the same as with a traditional physical access credential. It should be immediately deactivated in the access control management software - with a new credential issued as a replacement. Your mobile credentials remain protected behind a smart phone's security parameters, such as biometrics and PINs Leading readers additionally use AES encryption when transferring data. Since the Certified Common Criteria EAS5+ Computer Interface Standard provides increased hardware cybersecurity, these readers resist skimming, eavesdropping and replay attacks. When the new mobile system leverages the Security Industry Association's (SIA) Open Supervised Device Protocol (OSDP), it also will interface easily with control panels or other security management systems, fostering interoperability among security devices. Likewise, new soft systems do not require the disclosure of any sensitive end-user personal data. All that should be needed to activate newer systems is simply the phone number of the smart phone.All that should be needed to activate newer systems is simply the phone number of the smart phone Bluetooth And NFC The Safer Options Bottom line - both Bluetooth and NFC credentials are safer than hard credentials. Read range difference yields a very practical result from a security aspect. First of all, when it comes to cybersecurity, there are advantages to a closer read range. NFC eliminates any chances of having the smart phone unknowingly getting read such as can happen with a longer read range. There are also those applications where multiple access readers are installed very near to one-another due to many doors being close. One reader could open multiple doors simultaneously. The shorter read range or tap of an NFC enabled device would stop such problems. However, with this said in defense of NFC, it must also be understood that Bluetooth-enabled readers can provide various read ranges, including those of no longer than a tap as well. One needs to understand that there are also advantages to a longer reader range capability. Since NFC readers have such a short and limited read range, they must be mounted on the unsecure side of the door and encounter all the problems such exposure can breed. Conversely, Bluetooth readers mount on the secure sides of doors and can be kept protected out of sight. Aging Systems Could Cause Problems Research shows that Bluetooth enabled smart phones are continuing to expand in use to the point where those not having them are already the exceptions With that said, be aware. Some older Bluetooth-enabled systems force the user to register themselves and their integrators for every application. Door access – register. Parking access – register again. Data access – register again, etc. Newer solutions provide an easier way to distribute credentials with features that allow the user to register only once and need no other portal accounts or activation features. By removing these additional information disclosures, vendors have eliminated privacy concerns that have been slowing down acceptance of mobile access systems. In addition, you don't want hackers listening to your Bluetooth transmissions, replaying them and getting into your building, so make very sure that the system is immunised against such replays. That's simple to do. Your manufacturer will show you which system will be best for each application. Research shows that Bluetooth enabled smart phones are continuing to expand in use to the point where those not having them are already the exceptions. They are unquestionably going to be a major component in physical and logical access control. Gartner suggests that, by 2020, 20 percent of organizations will use mobile credentials for physical access in place of traditional ID cards. Let's rephrase that last sentence. In less than 18 months, one-fifth of all organizations will use the smart phone as the focal point of their electronic access control systems. Not proximity. Not smart cards. Phones!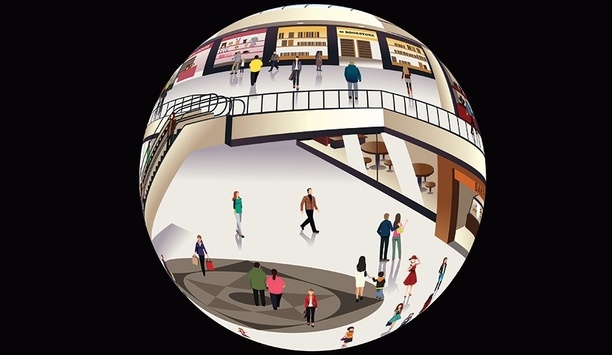 Surveillance In 2017: 360-degree Cameras A Primary Device For Total Situational Awareness
The physical security market continues to experience growth as users look to capitalize on the promises of emerging technologies and because of this, 2017 proved to be a great year for Oncam. In fact, this year was the best year in Oncam's history in terms of sales, as 360-degree fisheye cameras have gone from being a "specialty" camera used only in certain applications to a primary device for enabling total situational awareness. Today, many of our customers leverage 360-degree cameras exclusively to provide extensive coverage inside a facility or in a large outdoor area, with traditional narrow field-of-view cameras used only at "choke" points. Increase In Cybersecurity Threats And Breaches At the end of 2016, we predicted a major trend this year would be an increase in cybersecurity concerns for users of physical security systems, and we were right. An increase in cybersecurity threats and breaches have put organizations on watch. Based on this and the adoption of more IT-centric infrastructure and protocols, there is significant collaboration between IT and physical security, and true "convergence" is finally starting to happen. The adoption of video analytics also continued to increase this year, as most video surveillance projects involved the use of some form of analytics and data analysis. Demand For Safeguards As we move into 2018, the trends of 2017 will roll over, and cybersecurity will continue to be a major issue. Suppliers of hardware and software will put an even greater emphasis being cyber secure and end users will increasingly demand safeguards. Additionally, the deployment and use of advanced analytics based on newer artificial intelligence-based technologies will continue to increase. It will be the technology providers that find ways to allow users to capture additional value from the information collected by security systems that will accelerate growth. Oncam made significant investments in new products that leverage analytics and cloud technologies. In 2018, we will continue to invest in the development of new products, with a focus on solutions for particular applications across industry segments. Beyond our technology advancements, we've invested significantly in boosting our sales force in the Americas and adding industry experts to ensure sustained customer and partner success with our solutions. From our vantage point, Oncam is well positioned to capitalize on opportunities for growth in the coming year.

SIA Invites Nominations For George R.Lippert Memorial Award
The award is presented annually to honor a distinguished individual from a SIA Member company The Security Industry Association (SIA) recently issued a call for nominations for the George R. Lippert Memorial Award. The Lippert Award, as it's known in the security industry, is presented annually to honor a distinguished individual from a SIA Member company for long-term, selfless service to the security industry and to SIA. In Memory Of George R. Lippert The award is named in honor of Mr. Lippert, who dedicated more than 20 years of his life to the security industry and SIA. In 1967, Mr. Lippert purchased a company called Cameras for Industry. He served in leadership positions with Morse Security Group, Aritech and Linear Corp. Mr. Lippert was elected to the SIA Board of Directors in 1971, and served on the board for 17 years. His insights and efforts had a lasting impacting on SIA's standards program and many other initiatives that benefited the industry. Recipients of the George R. Lippert Memorial Award are individuals who exhibit the same characteristics as Mr. Lippert, providing exceptional service to the security industry and SIA. To Qualify, A Nominee For The Award Must Be: Employed in the security industry for more than 10 years with a manufacturer, integrator, distributor or service provider; Affiliated with a company that is a SIA Member in good standing; Respected as a leader in SIA and the industry; Viewed as a goodwill ambassador for SIA and the industry, as demonstrated by activities with various industry segments, such as regulatory agencies, industry associations, etc.; and Recognized as honest, responsible, courteous and kind. When evaluating candidates nominated for the award, the SIA Lippert Award Committee will consider their long-term service to SIA and the security industry, the impact of their efforts on behalf of SIA and the industry, and their integrity, leadership and diplomacy as demonstrated in industry dealings. Deadline for the submission of nominees is Monday, August 10. SIA will announce the winner of the Lippert Award during SIA Honors Night: Celebrating Performance, Partnerships and People in the Security Industry in New York City on Wednesday, Nov. 18.

Farpointe Data Long Range Wireless Transmitter Installed At Kolea, Waikoloa Beach Resort
Integrated with gate entry system, long range solution opens Kolea at Waikoloa Beach Resort's main gate Farpointe Data, a DORMA Group Company, the access control industry's trusted global partner for RFID solutions, recently announced that its Ranger WRR-4+ 433 MHz receiver is used to gain admittance to the main gate of the Kolea at Waikoloa Beach Resort on the Big Island of Hawaii. Kolea is a very diverse community offering both private residences and two and three bedroom vacation villas. This exclusive gated community offers everything a vacationer could desire in a vacation rental. That includes insuring that only those authorized to be in the community can enter.Farpoint P-640 Proximity Cards Kolea's organically grown security system includes Napco locksets with integrated card readers and keypads, a Linear gate entry system and Cisco video surveillance. Some houses on the property use Farpointe P-640 proximity cards with keypad readers for access from the street and directly from the beach. Those entering the main gate in their car use a Farpointe transmitter which is read by the Farpointe WRR-4+ receiver integrated into the Linear gate entry system via the industry standard Wiegand protocol. Instead of using a card, which could activate more than one device or door at a time, the transmitter holder selects exactly the mechanism to be immediately triggered. Available in either a two- or four-button configuration (WRR-2+ or WRR-4+ models respectively) and equipped standard with a weather-resistant potted proximity or contactless smart card module, the transmitter can use either two or four buttons to open two or four different doors from ranges up to 200 feet (61 m). Each button outputs transmitter data over separate Wiegand outputs yet the receiver installs just like a proximity reader for easy integration with popular proximity or contactless smart card access control systems. "Being located here directly on the beach places unique demands on our electronic security infrastructure. Our access control needs have evolved over time and we've been very happy with the flexibility and reliability the Ranger series has given us," reports Trenton Johnson, facility manager for Kolea at Waikoloa Beach Resort. "This dependability means we are no longer continually re-investing in new equipment." "Using standard 26-bit Wiegand protocol and featuring standard mounting holes, the WRR-4+ is used as an "add-on" or "wire-in" receiver at the resort," adds Scott Lindley, Farpointe Data president. "With custom Wiegand protocols and Farpointe's MAXSecure™ security option, the long range system can be made even more protected to prevent credential duplication and ensure that the readers will only collect data from this single system's coded credentials. The lithium cell battery is tested to exceed 250,000 presses." Farpointe For ISC West 2015Attendees at the ISC West Show in Las Vegas April 15-17 can see how the new long range WRR-2+ and WRR-4+ 433 MHz receivers operate. At ISC West, Farpointe Data will be in Booth 8056. Linear Unveils Latest Z-Wave Dimmable LED Light Bulb
Linear LLC, a Nortek company and a leader in the security and home control markets, will show a preview of its newest Z-Wave product, the Z-Wave Dimmable LED Light Bulb at CES Unveiled New York. The instant-on, screw-in bulb provides soft-white illumination equivalent to a 60-watt incandescent bulb and provides one of the simplest and most affordable intelligent lighting solutions available, from the world's largest manufacturer of Z-Wave products - according to the Z-Wave Alliance. The new smart bulb is remotely controllable from any Z-Wave hub or controller, consumes only nine watts of energy, and has an estimated lifespan of 25,000 hours. The soft white LED light bulb is dimmable to 100 levels and offers a practical lighting solution for DIY and professional installers who want to bring intelligent lighting anywhere a light socket exists. Just like with other Z-Wave lighting solutions, Linear LED smart bulb users can program lifestyle scenes and trigger the bulb on or off when other events or associated devices are activated. This new product also acts as a repeater to strengthen the Z-Wave mesh network. "Our Z-Wave Dimmable LED Bulb clears a major roadblock for lighting control adoption, the need to install high voltage switches," said Linear senior vice president of product and market development, Duane Paulson. "The smart bulb is the easiest Z-Wave lighting control solution to install, operate and manage, it has the smoothest dimming feature on the market today, and it offers practical applications in nearly every room in a home." In addition to the smart bulb, Linear manufactures a wide array of other Z-Wave enabled home control products, including: three-way and regular light switches, thermostats, doorbells, key fobs, door/window contacts, dimmer modules and wall outlets; all of which will be on display at CES Unveiled. Linear will also showcase its UL-certified Z-Wave Garage Door Operator Remote Controller, which has been widely adopted through popular platforms such as Lowe's Iris, Nexia, Staples Connect and more. Paulson continued, "With our full line of security, access control and lighting solutions, customers can now build a fully-integrated home control system using Linear products." Linear's 2GIG home control platform serves the needs of more homeowners than any other installed home control platform in the world. Linear and their parent Nortek have global reach, which includes distribution and market share in every continent across a range of channels, supported by smart-tech development and manufacturing centers across Asia, North America and Europe. Linear will continue to develop innovation in integrated systems and IoT connected products, state-of-the-art product ID design and high volume manufacturing.
Related white papers
Mobile Access- What You Need To Know (Part 1)
OSDP Is The Strongest Access Control For Your Business
Is Your Access Control As Effective As You Think?