ADPRO Digital video recorders (DVRs)
(31)
Browse Digital video recorders (DVRs)
Digital video recorder (DVR) products updated recently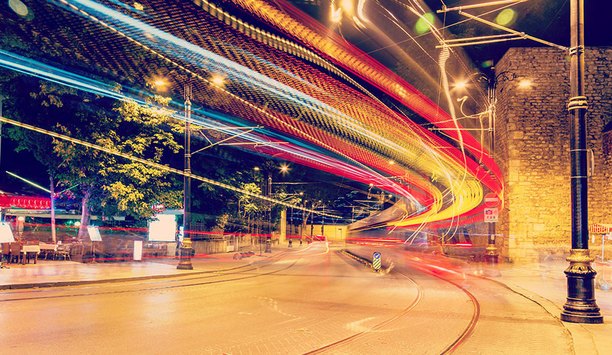 ONVIF Profile T And H.265: The Evolution Of Video Compression
In today's market, efficient use of bandwidth and storage is an essential part of maintaining an effective video surveillance system. A video management system's ability to provide analysis, real time event notifications and crucial image detail is only as a good as the speed and bandwidth of a surveillance network. In the physical security industry, H.264 is the video compression format used by most companies. Some companies also employ H.264 enhancements to compress areas of an image that are irrelevant to the user at a higher ratio within a video stream in order to preserve image quality for more important details like faces, license plates or buildings. The H.265, H.264's successor, will be increasingly used for compression in the future. Some companies are already using H.265 in their cameras and video management systems, while a host of other manufacturers are certainly preparing for its broader adoption in the years to come. Video Compression Technologies Reduced bandwidth and storage requirements are the primary benefits of video compression technologies Reduced bandwidth and storage requirements are the primary benefits of video compression technologies. In some cases, H.265 can double the data compression ratio of H.264, while retaining the same quality. Increased compression rate translates into decreased storage requirements on hard drives, less bandwidth usage and fewer switches – all of which reduce overall costs of system ownership. H.265 compression delivers a lower bitrate than H.264, which is relevant to end users and integrators because the lower bitrate reduces strain on hardware and can reduce playback issues. It's very important that the compression format that is used is supported in all of the different components of a system: cameras, desktop computers on which the VMS is running and the VMS itself. It is also good for end users and integrators to understand the basics of video compression. Having a basic understanding of compression allows users to tweak settings to reduce bandwidth usage even more. Many cameras come with default settings that can be changed to ultimately reduce costs. ONVIF Physical Security In the physical security industry, ONVIF is working to incorporate into its specifications the use of new formats such as H.265 but is not directly involved in developing the compression standards themselves. With Profile T, the new ONVIF video profile released will employ a new media service that is compression agnostic. This means that it can support new video compression formats, including H.265, as well as new audio compression formats, with the ability to include new video and audio codecs as needed in the future without having to redesign its media service. In the physical security industry, ONVIF is working to incorporate into its specifications the use of new formats such as H.265 Standardization organizations that are directly addressing new compression standards include the International Telecommunication Union (ITU), the Moving Picture Experts Group (MPEG) and a joint commission of the International Organization for Standardization (ISO)/International Electrotechnical Commission (IEC), which is addressing the coding of audio, picture, multimedia and hypermedia information. Other compression formats on par with H.264 and H.265 are being developed by companies such as Google. H.265 Compression Formats Using products that employ H.265 compression will reduce costs through bandwidth reduction, as will changing default settings on cameras, which are often conservative. Having a basic understanding of compression formats and how to tweak camera factory default settings also gives integrators the ability to further reduce bandwidth for added costs savings and increased system performance. These enhancements will analyse which parts of an image are most important and adjust local levels of compressions accordingly It is also worth noting that H.265 enhancements will likely be developed by camera manufacturers to further reduce bandwidth, as was the case with H.264. These enhancements will analyze which parts of an image are most important and adjust local levels of compressions accordingly. While H.265 itself is ready for prime time, its value as a tool for IP-based surveillance systems is dependent on support for the codec in all parts of the system – the VMS, server hardware, graphics cards and camera. Though widespread H.265 adoption is predicted, providers of these components are jumping on the H.265 bandwagon at different rates of speed. ONVIF is including support for H.265 in its new video profile, Profile T, because it believes it will become the most widely used compression format and ONVIF recognizes the need to anticipate that migration as a future need of the industry. The new media service, which will be implemented with Profile T, will be future-proof in that when new compression formats are released in the future, ONVIF can adopt them very quickly. That flexibility will definitely help integrators.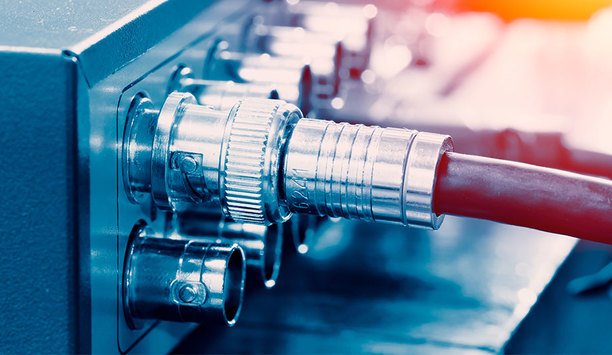 HD Over Coax Provides Cost-effective Video Surveillance Upgrade
According to IHS Market, it is estimated that there are over 60 million security cameras in the United States, and other reports say these cameras capture more than four billion hours of footage per week. Over the last decade, IP camera technology has dominated the conversation as it has provided users with a broad offering of enhanced image quality and features. With a large percentage of existing security systems relying on analog, many end users looking for high definition (HD) video quality have been forced to take on a complete system overhaul. Infrastructure Overhaul For HD Video To make the switch, customers would need to change everything, from cameras to hardware to wiring– not to mention the lengthy installation process that would ensue. IP cameras also require higher Internet speeds and more cloud space. Whether constrained by budget, bandwidth or storage, many end users have been unable to adopt this new video surveillance method.Thanks to technological advancements within the security industry, HD over Coax offers a viable solution for integrators and end users alike Thanks to technological advancements within the security industry, HD over Coax offers a viable solution for integrators and end users alike. By utilising the current Coaxial cables, this offering yields high definition video, while requiring minimal infrastructure changes and is an optimal surveillance choice for security customers. Plus, with new advancements and updates being made frequently to this technology, there is a solution for every security need. The enhanced alternative of HD over Coax has been warmly welcomed in the security industry, thanks to its simple solutions and ever-evolving features. Many new analog HD cameras are "plug and play," able to connect directly to existing Coaxial cables. This eliminates the need for a complete system change, creating cost-savings for the end user and an enhanced video quality offering. Easy Solutions For HD Video As a result, integrators can cost-effectively upgrade their customer's surveillance solution while using their legacy infrastructure, making it an attractive option for end users and an easy sell for dealers. Latency in video is another common issue with network-based camera systems, where even the slightest delay in video surveillance can hinder security response HD over Coax cameras themselves are always expanding and evolving to meet a wide array of security needs. With the introduction of fisheye and multi-sensor cameras, users now have a multitude of coverage options, not to mention the introduction of 4K bringing resolution options to the same level as IP. Some newer technologies are even touting 4K cameras paired with 4K digital video recorders (DVRs) made specifically for analog systems. Longer cables grant transmission for up to 1600 feet, double the distance of standard analog solutions, and triple that of IP systems. This single cable is able to transmit both HD video and audio. Recently, broadcast quality audio over Coax has become available in limited models, a substantial improvement over older analog technology, which was unable to transmit audio. Stopping Video Delay Latency in video is another common issue with network-based camera systems. Even the slightest delay in video surveillance can hinder security response. IP cameras are forced to compress and packetize their video for transmission. The outcome of this is a reduced number of images per video, which in turn causes delay. HD over Coax on the other hand, delivers an unlimited amount of HD images in real time, with smooth motion and impressive clarity. Additionally, the point-to-point transmission delivers uncompressed video free of lag. Another touted benefit is that, unlike IP networked cameras, analog systems provide a more secure video transmission. With so much sensitive information housed on a businesses' network, adding another point of network access through an IP camera can create concerns for cyber security risks. HD over Coax delivers an unlimited amount of HD images in real time, with smooth motion and impressive clarity Preventing Network Hacking With HD over Coax, the physical connections between the camera and DVR prevent network hacking. By keeping the video surveillance system offline, security professionals are able to direct their attention to the physical threats at hand, rather than having to focus on deterring cyber security risks. One of the primary difficulties of deploying HD video solutions is the fact that many older systems utilize a wide variety of HD standards and platforms. To make matters more complicated, after HD over Coax was brought to market, manufacturers raced to create their own version of this technology. Today, the most popular proprietary standards are HD-CVI, HD-TVI and AHD. However, integrators and customers found that attempting to manage multiple HD technologies proved to be near impossible.Integrators and customers found that attempting to manage multiple HD technologies proved to be near impossible Diversifying Surveillance Through One DVR To combat these issues, manufacturers have introduced products with more flexibility to their portfolios. One example of this is the penta-brid DVR which grants the ability to seamlessly integrate multiple technologies deployed across one application. This means that systems with diverse camera brands and technologies, such as a mix of HD-CVI, HD-TVI, AHD, analog or IP, can be connected through one DVR. For many end users with legacy analog systems, penta-brid DVRs give them greater freedom to choose between a variety of solutions, rather than being limited to one option. With video resolution increasing, the space needed to store the footage is similarly rising. Penta-brid technology has been able to adapt to these evolving needs, giving users ample storage space to house the HD and 4K surveillance video with some of the newest models including H.265 compression. HD Casino Surveillance Made Simple For casinos, HD images are critical for identifying unauthorized personnel and unlawful behaviours to create a safe environment for guests and staff While HD over Coax is beneficial to many end users and integrators, those in the casino and hospitality markets find it crucial. With a combination of high profile guests, large amounts of cash on hand, constant crowds and strict industry regulations, reliable video surveillance is a must. Deploying new IP systems comes at a stiff price. When looking to upgrade their video surveillance, casinos must also be mindful of the installation process. When moving to an IP-based system, ripping out old wires and replacing them with new is the standard practice. This practice can be both disruptive and costly, not to mention gaming regulations require casino activities be monitored at all times so a complete system shutdown would result in revenue loss. This cost can be hard to justify, especially when the current legacy analog system remains in working condition with only the lower image resolution to date it. For these scenarios, the most cost-effective option is to leverage the legacy infrastructure, replace the existing cameras with new devices, and reap the benefits that HD video has to offer without any lapse in security. For casinos, HD images are critical for identifying unauthorized personnel and unlawful behaviours to create a safe environment for guests and staff. HD over Coax cameras now offer the same resolution as IP cameras with a plug and play approach, that cuts down on expense without sacrificing quality. For businesses and applications that are unable to adopt IP technology, whether it be cost or time prohibitive, HD over Coax now features most of the same benefits IP has to offer without breaking the bank. By providing clear images in real time, maximizing existing infrastructure, and affording cyber security benefits, HD over Coax provides an attractive solution for many end users and integrators.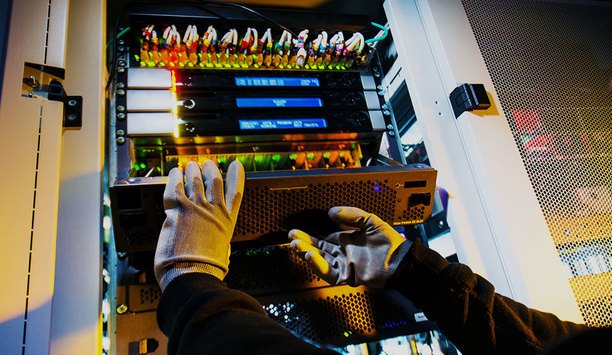 Video Surveillance Must Modernize In Storage, Recording And On-Demand Access
Dollars spent by video surveillance customers must go towards ensuring high-availability capture, storage and on-demand access to live and archived video. Reaching this goal mandates high-availability of independent components – camera, network, storage (edge, external), internet connectivity, display, all Video Management Software (VMS) components and an architecture that can take advantage of this. In this note, we focus on seeing our way through to a video surveillance architecture, that provides high availability storage, access to live and stored video content. Of all options available to store recorded video, edge recording is the only one that is unaffected by network failure Edge Recording Of all options available to store recorded video, edge recording is the only one that is unaffected by network failure. This makes edge storage a must-have. But, this has some limitations at present: Edge storage capacity is limited. Edge media has a short lifetime, rated only for thousands of hours of continuous recording. Most cameras are not secure and physical damage to the camera could lead to catastrophic loss of edge stored content. As storage and compression technology evolve, the constraints imposed by (1) and (2) could go away. However, securing cameras will continue to be a barrier for most installations. Secure External Storage It is thus imperative to also store video in secure external storage. Such an architecture uses edge storage to fill in content gaps created by network, external storage outages. As edge storage technology improves, larger gaps can be filled in, but one will always need external storage. By our definition, 'external storage' is a solution stack that includes storage media and all software (including VMS) that provide access to this storage. Access To Live And Archived Video Access to live video can either be met by external storage or directly by the camera Every surveillance solution needs to provide access to live and archived video. Access to live video can either be met by external storage or (and) directly by the camera. All things being equal, having the camera directly provide live video access, is a higher-availability solution. There is dependence on fewer components in the chain. Solutions in the market use one of the above two approaches for access to live video. Due to limited capacity and low physical security of edge storage, it makes sense at present, to have external storage meet all requests for archive video. Thus, we are led to an architecture that has heavy dependence on external storage. Dual-Recording For high-availability, external storage must be architected with redundancy. Ideally, independent components that make up external storage – storage media, associated hardware and software (including VMS components), should be individually redundant and have smart interconnectivity. However, solutions in the market rigidly tie these components together. Failure of a single component causes failure of external storage. For e.g. hardware failure of a server causes VMS component failure AND storage failure. DR provides a smart way to provide high-availability for external storage For these solutions in the market, high-availability is achieved by having additional external storage units that step-in during outages of primary units. If these additional units continuously duplicate primary units, access gaps are minimized, and archive access is un-affected during primary unit outages. This is the idea behind Dual-Recording (DR). To meet cost budgets, these additional units can be configured to store subsampled (framerate, resolution) video content. A small number of additional units can support concurrent outages of all primary units. A few-to-many redundancy. Rising Need For Dual-Recording Most cameras cannot be physically secured, and video content produced by a camera must be stored externally. Many VMS solutions use external storage to service live video access requests. Edge storage limitations impose restrictions on edge archive access at present. So, external storage is used to service requests for archive access too. Thus, a surveillance system ends up being over-dependent on external storage. DR provides a smart way to provide high-availability for external storage. As edge storage improves, it will be able to service archive access requests. VMS software will need to evolve, to use this capability smartly.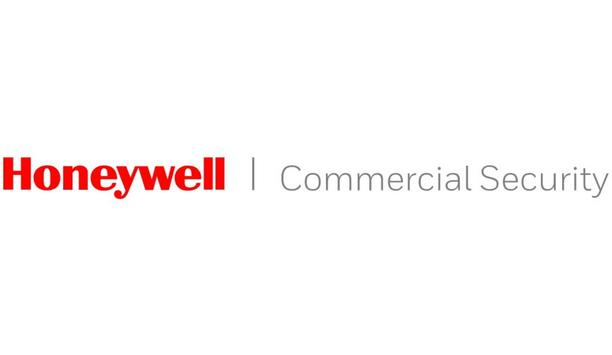 Honeywell Launches 60 Series IP Video 5MP Cameras For Faster Notification And Verification Of Potential Threats
Honeywell is launching a new 60 Series line of 5MP IP cameras that offer greater detail than traditional camera and recorder solutions; and are well suited for users who want fast notification and verification of potential threats and responses. The 5MP video delivers a clearer picture and can be zoomed in from greater distances, allowing for fewer cameras to cover a larger area of view. The Honeywell 60 Series IP cameras are designed for use as part of video systems which comply with the John S. McCain National Defense Authorization Act 2019 (NDAA), Section 889. NDAA Section 889 prohibits the U.S. government from procuring video and telecommunication equipment from certain companies and their subsidiaries. The 60 Series cameras easily integrate with the Honeywell MAXPRO VMS/NVR range and ADPRO iFT/iFT-E IP NVRs which also do not contain components from any of the companies highlighted in NDAA Section 889. Key benefits and features Meets stringent requirements with cybersecurity protection - The 60 Series cameras undergo strict quality testing and regulatory compliance and are compliant with security product test and certification. The 60 Series cameras feature TLS1.2 (HTTPS) encrypted streaming, adhere to the Payment Card Industry Data Security Standard (PCI-DSS) and include a built-in NIST FIPS encryption chipset. Together, these elements help meet the increasingly stringent requirements being set by IT Departments to shield businesses against unauthorized access and unsanctioned distribution of data and video. It features secured onboard storage with local encryption on micro SDCard. Delivers high quality images day or night - Features built-in six video analytics that integrates with MAXPRO NVRs/VMS and OpenVA to support third party applications. It offers improved images using lenses with Precise-Iris (P-Iris) and clear night images with Smart IR LEDs. It features telephoto zoom options for clearer human face images. The 60 Series provides excellent picture clarity at minimal bandwidth while offering maximum protection against dust and water. Reduces cost of ownership - Saves up to 50% of storage space with H.265 HEVC Smart codec and WiFi setup capabilities allow for setup via a mobile phone. Its saves on installation with the unified tool that optimizes device discovery time and minimizes IP configuration time using Automatic Private Internet Protocol Addressing (APIPA) protocol. The 60 Series cameras offer exceptional picture clarity, flexible system integration, secure data transmission and easy installation. The 60 Series IP cameras include 5MP indoor and outdoor dome, bullet and outdoor speed dome and a 2MP outdoor speed dome. The 60 Series is part of the Honeywell connected security portfolio which can provide customers a complete solution with video, access control, intrusion and integrated security products.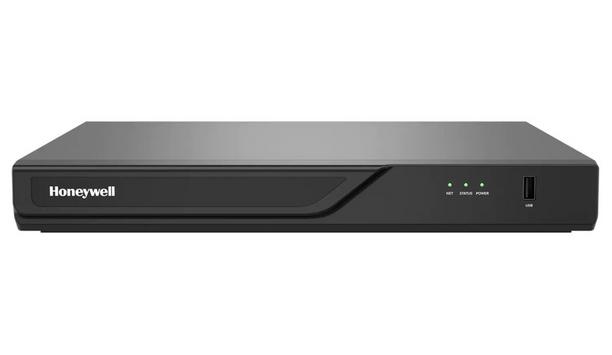 Honeywell Launches 30 Series Embedded Network Video Recorders To Provide End-To-End Secure Surveillance
Honeywell is adding to its video series line with the launch of the 30 Series Embedded Network Video Recorders (eNVR), the latest affordable and fully featured NVRs that offer 4K HD (UHD) video resolution. The Honeywell 30 Series eNVRs are designed for use as part of video systems which comply with the John S. McCain National Defense Authorization Act 2019 (NDAA), Section 889. They are also PCI-DSS compliant and include enhanced cybersecurity with a built-in FIPS chip set Users will also benefit from encrypted streaming between 30/60 Series cameras to 30 Series NVR and all the way to Honeywell Video Management Viewer (HVMV) and mobile apps. The 30 Series eNVR gives users the option to choose between 8 or 16 channels NVRs, with multiple hard drive options and up to 20 TB of internal storage. Key benefits and features Easy to use - Features plug and play installation with the Honeywell 30 and 60 Series cameras to make set up fast and easy to help reduce storage, installation, and configuration costs. Create safety & security efficiency - Integrates the 30 Series IP camera motion, intrusion and advanced people detection analytics for improved effectiveness while using 265 HEVC Smart codec to reduce storage space. Superior user experience - Includes simple remote configuration through HVMV, with a Global P2P Service with reliable connection anytime, anywhere through mobile access for both Apple® and Android™ devices. With a user-friendly interface, HVMV can be deployed for device management and configuration, video live view and playback, smart search, event management, pan-tilt-zoom (PTZ) control, Fisheye camera de-warping and E-map. HVMV also features multiple monitor support, multiple display layouts, customized views and tours and global P2P remote connection for efficient monitoring and operation. HVMV can support up to 2,048 cameras and multiple NVRs which is ideal for small to medium or multi-site video systems. With HTTPS & TLS 1.2 encrypted streaming and communication between the 30 and 60 Series cameras, the 30 Series eNVR and HVMV, customers will benefit from an end-to-end encrypted and secure video surveillance solution.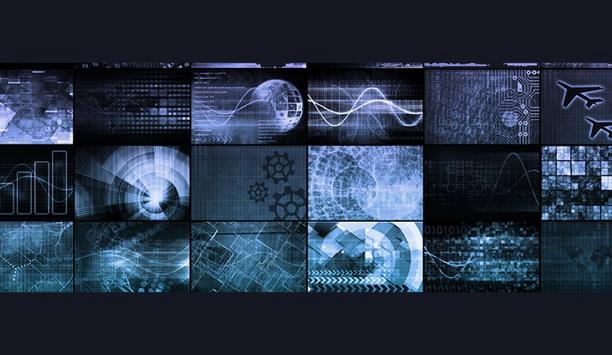 Security Experts Discuss Security System Lifecycle Considerations, Effectiveness And Cost Control
A substantial focus of the security industry is on the selection and installation of security systems, and there is no doubt that this is a critical element of the process. However, in order to ensure that security systems such as access control, video surveillance, intrusion detection and panic alarms deliver on 'game day', an equal if not greater emphasis has to be put on the actions that are taken after the installers have closed the doors on the truck and driven away. This article covers some important issues that were covered at the 2019 International Association of Professional Security Consultants (IAPSC) annual conference in Miami, Florida, where Frank Pisciotta, CSC, Business Protection Specialists, Inc. and Michael Silva, CPP, Silva Consultants, facilitated a discussion among security professionals on the topic. Backwards compatibility in access control solutions David Barnard of RS2 security highlighted the importance of backwards compatibility in access control solutions David Barnard of RS2 Technologies LLC highlighted the importance of backwards compatibility in access control software solutions. Reputable manufacturers are constantly evolving software products and it is critical that software continues to work with all installed hardware or owners will find themselves purchasing equipment a second time, which is never good news. An example, a case study with a client where the video management software upgrades were not backwards compatible through the mobile app and a small manufacturing site was looking at a US$ 75,000 price tag to upgrade cameras to make them compatible with the 'updated software'. Risks of failures in door hardware products Jim Primovic from ASSA ABLOY cautioned about the risks of failures in door hardware products resulting in a failure to attention to detail in the selection and, in particular, the installation process. He explained the importance of using certified installers to avoid operation problems. In light of constantly evolving software revisions, how often does one see any additional training provided to end users when software updates are released? Charles Johnson of Open Options raised this important point and it is an excellent one. As organizations think about structuring maintenance agreements, it might be wise to consider ongoing training to cover software updates and ensure that end users can continue to optimize the features and benefits of software revisions. Software Support Kim Kornmaier of Honeywell mentioned another element of security system lifecycle consideration, which is 'Software Support'. Maintenance agreements are available and will likely be offered from every installer and come in a variety of flavors. However, care needs to be exercised to ensure that whatever services and support are included, in the scope of a maintenance agreement, have a clear correlation between service and software upgrades versus the fee charged. Software upgrades and system testing Maintenance agreements should be avoided that simply guarantee the free replacement of parts (which may or may not ever get used, even after you pay for it). Services that should be considered include software upgrades, system testing and replacement of consumable parts, like back up batteries. Another key issue ties directly to periodically measuring and ensuring the risk reduction results of security systems, for example, with an access control system, there are several actions recommended for system owners, including: Conduct periodic door and alarm testing - This presumes users have installed all of the necessary parts to enable alarm monitoring). These tests should include the mechanical testing of doors and confirming door-held-open-too-long and forced-door alarms are properly reporting to the alarm client. Importance of harnessing door alarming capacity Excessive door alarms are an indication of either a user or system problem Excessive door alarms are an indication of either a user or system problem or all alarms should be investigated to determine root cause and corrective action needed. Organizations who fail to harness door alarming capability are giving away up to 50 percent of the system's potential benefit. Ensuring the integrity of the access control database is of prime importance. The failure to manage this can lead to unauthorized access and serious security incidents. This can be achieved in a variety of ways, but in the majority of risk assessments they have conducted over the years, it is common to find separated employees and contractor records with active credentials in the database. Ways to mitigate this risk include: Integrating your access control database with active directory (works for employees, not so well for contractors); Utilizing expiration dates on contractor credentials; Periodically manually auditing contractor and employee active badge reports for anomalies, which may indicate process weaknesses in the change management process; Utilizing the 'use it or lose it' feature in many software programs that automatically disable a credential after a set period of non-use (e.g., 90 days); and Establishing processes to limit the removal of certain badges from the site (e.g., those issued to contractors or temporary employees). 'First Card Unlock' feature Irregular schedules, holidays and natural disasters can result in access vulnerability. For instance, if access-controlled doors at a site are programmed to open on a timer and something prevents persons from arriving at work (e.g., snowstorm), a site may be left exposed. A mitigation technique against this type of risk would be to employ a concept called 'First Card Unlock'. Under this feature, a lobby entrance to an office, for instance, would not enter into an unlocked state, until the first authorized employee presented a card and entered the workplace. Changing holiday programming in security systems Holiday programming in some systems needs to be changed on an annual basis Holiday programming in some systems needs to be changed on an annual basis. Managing holidays in an access control system results in doors staying secure which would otherwise be unlocked on a normal business day. Similarly, intrusion detection, duress devices and video surveillance systems can let users down without the proper care and feeding. Examples would include: A panic device fails to communicate an emergency situation because it was not properly reset or the wiring has been damaged due to poor installation. Panic devices should be regularly tested and ideally the activation during testing should be by a person who would be required to use the device in an actual incident. The objective here is to build competency in the persons who may need to activate a device discretely. Similarly, intrusion detection systems should be carefully tested to ensure that all devices are properly reporting to the panel and that the panel is communicating properly to the central station. If there are redundant communications channels, each should be verified. In the same way someone would conduct audits of active credentials in an access control system, it is strongly recommended that users perform a similar review with PIN codes, which have been assigned and would allow for an unauthorized person to disarm a system. Utilizing the failure-to-close feature to ensure that through collusion or negligence, if the last person out of a restricted area fails to arm the panel, the central station will notify a responsible party about the omission. Further, reviewing opening and closing reports might well detect inappropriate entries by authorized personnel which are indicative of suspicious or illegal activity. These features and reports will likely be at an additional cost, but they are important insurance to protect against insider threat. It is not uncommon to hear about an incident happening and during the investigation, the owner of the system discovers that the needed camera was not recording. Where video is not under routine observation, it is recommended to determine if your video management system can send an alarm in the event of video loss. This would allow for rapid remediation before the video loss is discovered in the course of an investigation. Avoiding degraded video quality over time In almost every case, degraded video quality is directly related to resource saturation With respect to video surveillance, as systems grow and evolve over the life of the system, organizations may experience degradation. Darren Giacomini of BCDVideo has studied this issue extensively and concludes that in many cases, installers or others are simply putting too many devices on a VLAN, which results in latency and other conflicts. Degraded video quality has a finite number of potential root causes. In almost every case, degraded video quality is directly related to resource saturation. The resources on a surveillance network consist of IP cameras, network switches, network uplinks, viewing stations, database management and archives. Resource depletions According to Giacomini, each of the resource shares a common thread. And, at the basic level, each of those items is nothing more than a purpose-built computer with limited CPU, memory and network capacity. When any of these resources exceed their capacity, the quality of service delivered will degrade. The following are common resource depletions that can degrade video quality and require a much deeper dive, but are included here as a starting point: IP camera CPU utilization is in excess of 85 percent; CPU elevation in the decoder or workstation decoding the video; and Network congestion or CPU elevation in the network switch. Maintaining the integrity of archived video data Giacomini indicated that the majority of the time degraded video is associated with resource depletion Giacomini indicated that the majority of the time degraded video is associated with resource depletion in one of these key components. Investigation of the potential causes can save time and effort, and prevent a video management software application from unduly being blamed for poor performance during its lifecycle. Also, on the topic of video, John Kampfhenkel, Director of Technical Sales at Veracity discussed the challenges that organizations face when video management system storage is undersized and the need to carefully plan for video retention of existing recorded data when the video system has to be expanded. This can be a problem organizations face and when they do, it is best to involve a video storage expert to determine options, costs and potential legal requirements for maintaining the integrity of archived video data. Selecting the right security technology Dependent on the level and type of integration between various systems, another challenge may be to preserve the integration between the two systems. System owners will need to coordinate carefully with installer(s) to ensure that a software revision to one system will not result in a disruption to a software level integration. This type of integration may require a delay in being able to upgrade one or the other application software versions until the integration can again be certified. Selecting the right security technology is an important element of an organization's security risk management. However, experts would argue that in terms of getting measurable results from technology, there needs to be a keen focus on sustaining activities after the installer closes the doors and drives away. By adhering to the consultant and manufacturers' guidance in this article, organizations can substantially reduce the risk to people, assets and information, and prevent criminal and terrorist incidents in the workplace.
Related white papers
Understanding Video Management Systems
Five Things To Consider For AI With Video Technology
Featured white papers
Designing Video Management Systems Using H.265
Download
Making Sense of Today's Security Camera Options
Download
Sinaloa, Mexico: Connected Cities are Safer Cities
Download