Digital video recorders (DVRs)
Sorry no products match your search. Your search criteria may have been too narrow. If you remove some of your search criteria, this may yield more productive results.
Browse Digital video recorders (DVRs)
Digital video recorder (DVR) products updated recently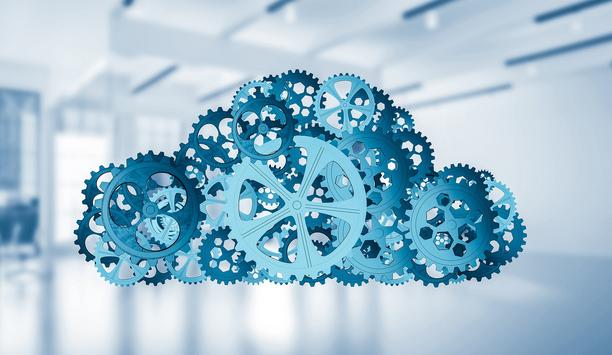 Convenience And Cost Savings Make Cloud Managed Video Surveillance A Popular Choice For Many Businesses
Cloud-based technology can reduce IT costs, streamline application management and make infrastructure more flexible and scalable. So, it's no surprise that cloud video surveillance solutions (also known as video surveillance as a service or VSaaS) are gaining momentum in a big way. In fact, according to recent reports, the VSaaS market is forecasted to increase at a compound annual growth rate of 10.4% by 2025. But some company owners may wonder – what services does a cloud model deliver and is such a solution right for my business? This article aims to help you determine what cloud video surveillance solution is right for your business and the benefits you can enjoy if you decide to deploy a VSaaS solution. Full cloud-based recording vs cloud-managed First, a bit of clarification on cloud video surveillance models, as definitions can vary from provider to provider. A full cloud-based recording solution is one in which both video recording and management are done offsite (for example, cameras streaming directly to the cloud). While this model can be a good option for some, many large enterprise businesses simply don't have the bandwidth capacity or network resources required to upload all of their videos to the cloud. Even with the bandwidth capacity, this can be a cost-prohibitive model when hundreds or thousands of IP cameras are involved. A full cloud-based recording solution is one in which both video recording and management are done offsite But that doesn't mean enterprise businesses can't take advantage of cloud-managed video surveillance. With this solution, video recording and storage happen on your premises (with network video recorders (NVRs) or a video management system (VMS)), but the video management aspect is handled in the cloud by a third-party provider, usually as a subscription-based service. The provider hosts the central video server overseeing your on-premises devices. Some providers also allow you to back up portions of the video to the cloud, so you can store and share video evidence or select clips needed for investigations. This model combines the performance benefits of local recording with the convenience and cost savings of the cloud. Centralized video surveillance solution Perhaps the greatest benefit of using this type of cloud-managed video surveillance solution is centralization. Because all of your devices are centrally managed in the cloud, you don't have to travel to a distant location to update a recorder or camera's software – it's all done remotely by the provider from a central location. This can save you both time and money, especially since it's necessary to consistently monitor the configuration settings on cameras and NVRs to ensure they're correct and functioning properly. If your hardware malfunctions and it isn't detected immediately, instances of lost video can occur. And business owners know that losing video evidence of theft or fraud could have significant consequences to the efficiency and effectiveness of an investigation. Round the clock monitoring Some providers monitor for changes in cameras' field of view, so if a camera is blocked or moved, you'll be alerted With a cloud-managed model, you can rest assured that if a camera goes down or another technical issue arises, the provider will know and will handle it immediately so you can avoid unnecessary truck rolls, which can be costly. Some providers will even monitor for changes in your cameras' field of view, so if a camera is blocked or moved, you'll be alerted right away. This type of around-the-clock monitoring eliminates your need for an in-house data center and the IT staff necessary to maintain the video system. This is particularly important if you don't have the infrastructure or the personnel to host your own video networking equipment. You can also save time with the deployment of your video surveillance solution since your provider will get your system up and running quickly. There's no need to worry about setting up or configuring the central server or any application software – it's all taken care of by your provider. Flexible and cost-effective In many cloud-managed solutions, you can also skip the large upfront capital cost of a video surveillance investment and pay a monthly fee for all of these services. This is particularly helpful if it's difficult for your organization to make large capital investments. You may or may not have to invest in onsite devices (cameras and NVRs), depending on the provider you choose. Some providers will allow you to finance your hardware, while others will want you to purchase it upfront. Many cloud providers also offer robust web clients for viewing video and conducting investigations remotely Many cloud providers also offer robust web clients for viewing video and conducting investigations remotely. These do not require any local downloads, which saves you time and money by avoiding the need for additional IT resources. It also alleviates worrying about whether or not you have the latest version, as the clients are automatically updated. And if you don't want to spend a lot of time on video analysis, some cloud-managed models offer predefined reports on what's most important to you. For example, a list of potentially suspicious transactions matched with video – so you can quickly scan to investigate. Getting the right solution Determining whether a cloud-managed video surveillance solution is right for your business is a big decision involving many factors, including your business's size, bandwidth, and network infrastructure, and overall budget for physical security. By considering the points above, the hope is that you can more easily determine which model is best for your business.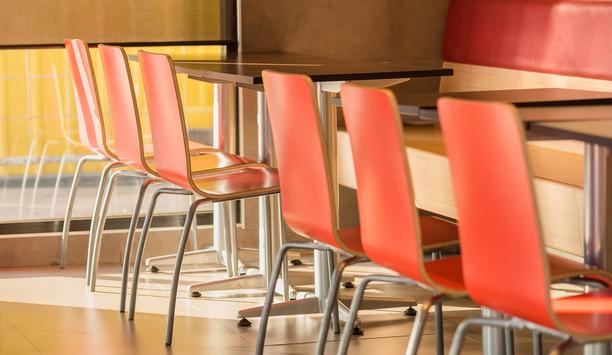 Staying Up To Speed: Utilizing AI Video Analytics In Fast-Casual Restaurants
Since the early 1920s, when the transition to fast food consumption began with the grand opening of White Castle in Wichita, Kansas, fast-casual dining has appealed to a fast-paced way of life – offering convenience and affordability. Today, fast-casual restaurants are as popular as ever, continuing to challenge restaurants to offer a consistent brand experience. This requires security and safety operations to be conducted at a volume and pace too rapid for humans to consistently monitor and execute productively. 24/7 safety and security Many major fast-food chains, such as McDonald's, Burger King, KFC, Chick-fil-A, etc., operate sophisticated systems to ensure safety and security in restaurants 24/7. This sets a standard for security hardware and equipment in all locations. These include video surveillance systems, alarm systems, time-delay safes, fortified drive-thru windows, and robbery prevention training for the entire staff. Smart security cameras help operators automate the monitoring and analysis of visitor and employee behavior The monitoring of video surveillance systems offers the highest level of return amongst these technologies when fast-casual chains are looking for simplified automation and optimization of operations. Smart security cameras that combine the Internet of Things (IoT) and security cameras with Artificial Intelligence-enabled video analytics, help operators automate the monitoring and analyzing of visitor and employee behavior. By gaining valuable insights from video data, restaurant operations can be optimized, and customer experience will be enhanced. Maintaining consistency Optimized execution and consistent quality are barriers faced by many fast-casual food chains, and when coupled with rising labor costs, low training, and high employee turnover, are making the case for technology solutions designed to help with consistent execution. However, very few are taking advantage of digitized, or automated, opportunities. According to the Zenput, 2020 Restaurant Ops Report, 27 percent of operators say their company is embracing technology to automate various aspects of their organization "to a great extent." However, 83 percent of operators who have embraced automation, report their experience has been positive. Positive customer experience Smart cameras equipped with AI-video analytics are also helping food retailers to ensure consistency Because uniformity of the customer experience is an important aspect of fast-casual spaces, each location must streamline the entire process, from customer line entry to order, production, and delivery and exit. Smart cameras equipped with AI-video analytics are also helping food retailers to ensure consistency across locations and processes in a variety of innovative ways. One restaurant that was able to increase sales based on business intelligence gathered from smart cameras was Happy Donazz & Co, a German baked goods chain specializing in American-style donuts. With 15 franchise outlets occupying a mix of locations, including in shopping centers and some inside major food retailers, the German chain needed a consistent way to analyze the performance of individual outlets. This information would be used to create internal benchmarks for corporate and franchisee use as well as to provide individual franchise owners intelligence to make improvements and boost individual store sales. Enhanced restaurant layout Happy Donazz deployed a footfall application in its stores to monitor visitor traffic and customer flow. By gathering visual analysis over time, Happy Donazz was able to detect and respond to customer flow patterns. Through the use of heat mapping applications, a geographical representation of the data can be gained from camera systems, enabling operators like Happy Donazz to easily identify critical areas and take appropriate action to optimize the layout. For example, if a restaurant offers a self-checkout or online order pick-up station, smart cameras can help decision-makers in designing the best possible routes through a restaurant for customers. Over time, analysis can also help identify weaknesses in restaurant layout and improve overall customer experience. By offering real-time insights, cameras can also help to spot loitering in the restroom or identify suspicious behavior in corners or hallways that are difficult to monitor. The cameras can also monitor the self-checkout or online order pick-up areas for suspicious behavior and possible thefts. Video analytics for streamlined staffing and operations Smart security cameras analyze restaurant occupancy to plan to staff based on actual demand, rather than just feeling Proper staffing for busy times can be difficult for many fast-casual restaurants. Smart cameras can help fine-tune and optimize personnel planning by analyzing restaurant occupancy continuously. This ensures managers can keep enough staff on hand at all times, creating superior customer experiences. Smart security cameras detect visitors entering and leaving a restaurant, using people counting applications, and analyze restaurant occupancy over time enabling managers to plan to staff based on actual demand, rather than just gut feeling. The future of AI video analytics in fast-casual restaurants Today's technology has evolved from "digital" to "smart," leveraging AI to gain better insights into business operations and understand customer behavior. While fast-casual restaurants have been required to adapt to modern technologies faster than other restaurants due to the speed and accuracy requirements of production, this offers them the unique opportunity to be some of the first to leverage video analytic technology. With this in mind, fast-food/fast-casual restaurants can ensure each store is running as optimally as possible, offering consistent experience and ensuring quality standards are being met – ushering in the dining experience of the future.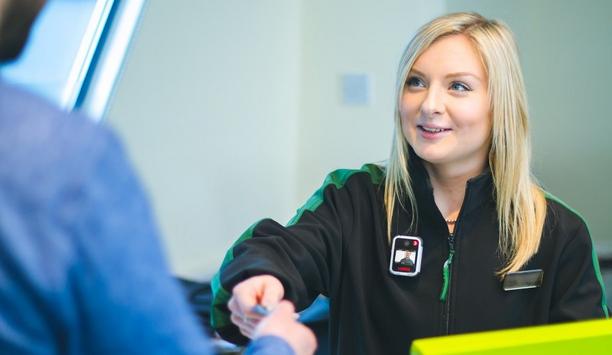 How Body Worn Cameras And AI Can Curb The Issue Of Abusive Behavior
Amongst the many negative consequences of the pandemic is a rise in violent and abusive behavior across society. Health workers have experienced it on a regular basis. So too have police officers and public transport workers. Unfortunately, violence and abuse towards shop workers is also endemic in British society. To address this problem which, in truth, has been on the rise since long before the emergence of COVID-19, we need better deterrents. The ability to prosecute these offenses is one such deterrent, but just as important is the ability to deescalate situations before they spill over into unacceptable or unlawful behavior. Major retail customers In both instances, organizations of all sizes are now recognizing that the answer could involve greater use of rapidly advancing body worn camera technology. Andy Marsh, the Chief Constable of Avon and Somerset Police, is one of the police officers responsible for introducing body worn cameras to the UK police force, where they are now in widespread use. Andy Marsh is one of the police officers responsible for introducing body worn cameras to the UK police force He explains that "The reason the majority of people don't speed or drink-drive is that rational human beings weigh up the risk and consequences of breaking the law and getting caught. Body worn cameras help provide appropriate 'desistance', especially where there are forward-facing screens so the person interacting with the wearer can see themselves and their behavior." Evidence shows that if a forward-facing camera is switched on before the intervention becomes hostile, it will generally lead to a de-escalation – as often as 90% of the time, according to one of our major retail customers. Digital evidence investigations Only a tiny handful of abusive incidents ever translate into arrests and prosecutions. A key issue is a lack of clear evidence – how to get past the usual impasse of one person's word against the other. Body worn cameras break the deadlock and allow organizations to report incidents to the police with confidence, knowing that they will lead to action. Marsh suggests that "We usually see an earlier admission, an earlier guilty plea and a more appropriate sentence, where body worn camera footage is in play." The technology has come on in leaps and bounds in recent years. For example, it's now possible to record high-definition footage on a lightweight device that's barely the size of a palm. And it's not just about the evidence organizations gather themselves. Many police forces are looking at ways to make it easier for businesses and the public to collaborate on digital evidence investigations. Body worn cameras This is good for the victims of crime because it means we get the evidence more quickly" "We've created an online crime portal in Avon and Somerset which people can use to pass digital evidence and material to us without an officer having to attend their premises. This is good for the victims of crime because it means we get the evidence more quickly and can take action more swiftly to resolve that issue," adds Marsh. Our body worn cameras can now even support facial recognition thanks to new, smart AI on the devices themselves, which can scan and process faces within a three-meter distance against a pre-defined database of people (which we call a watchlist). Any matches trigger alerts or additional camera activity such as recording and streaming, while the facial recognition data of people not on the watchlist itself is not recorded or saved to assuage privacy concerns. Similar criminal behavior Where could this technology come in handy? Well, staff at gambling venues or in-store retail workers could undoubtedly benefit from the ability to quickly spot known fraudsters or addicts who have requested that venues refuse their custom. Stewards at mass sporting events could play a key role in helping to identify people who have been banned from attending. The primary reason for using body worn cameras is to increase the safety of frontline workers The primary reason for using body worn cameras is to increase the safety of frontline workers, deescalating confrontations and limiting the use of force. AI-powered facial recognition can also serve this purpose by helping them make better-informed choices about how to handle specific situations. For example, it is a massive advantage to police officers on the beat to understand that the person they are dealing with may have a history of similar criminal behavior. Facial recognition technology But it's also an advantage within retail, where aggressive incidents are on the rise and staff need all the help they can get to determine what an appropriate response should be to a particular customer incident. In fact, extensive consultation with our retail, police, transport and gambling customers indicates that introducing facial recognition technology to body worn cameras could be instrumental, not just in helping to prevent crime, but in tracking down vulnerable and missing people too. Of course, facial recognition technology has to be balanced against the need to protect the privacy of ordinary citizens. Video recording using body worn cameras has to be done proportionately – the same is true for the use of facial recognition technology. The technology also has to be compliant with GDPR, Data Protection, the Information Commissioners recommendations and so on. Positive working environment Violent and abusive incidents affect everyone in the immediate vicinity and create a culture of fear Importantly, it should be for a specific, proportionate and justifiable reason which, of course, means it should never be used for indiscriminate mass surveillance. Every organization using this technology must remember that a facial recognition system match is not proof of someone's identity, but rather, an indication of likelihood to help inform the user rather than dictate the course of action. Violent and abusive incidents affect everyone in the immediate vicinity and create a culture of fear and apprehension. This is why it's so important to get on top of the problem – both on a societal and at an organizational level. Body worn cameras have a vital role to play, as an evidence-gathering tool and as a deterrent that empowers the wearer and creates a more positive working environment. Deterring unlawful behavior One of the critical roles these cameras play is in staff training, providing real-world video evidence that can be used to educate and upskill workers across a variety of industries. Society's problem with abusive and violent behavior cannot be solved by technology alone. But with exceptional quality camera footage now a reality, and the possibility of AI technology at the device level in real-time, body worn cameras will only get better at deterring unlawful behavior and helping to protect hardworking frontline staff. Alasdair Field is CEO of video technology provider Reveal, which works with UK police forces and major brands such as Matalan, JD Sports and Boots to help them improve staff safety, deescalate confrontations and reduce violent and abusive incidents.
Related white papers
The Borderless Control Room
Smart And Reliable Rail And Metro Operations
How Security Systems Ensure Healthy Workplaces During COVID and After