Axis Communications Switchers & Switches
(7)
Browse Switchers & Switches
CCTV switcher products updated recently
Surge Protection For Security Installations: 2017 Saw Increased Investment
In 2017, DITEK saw how power surges from the many natural disasters that took place damaged many businesses. In a natural disaster, or even everyday business operations, a facility's entire investment in security, life safety and surveillance systems technology can be disabled or rendered useless in a few seconds. Surge protection solutions can mitigate those risks and protect security investments. Proactive Approach To Risk Mitigation Throughout 2017, we also witnessed a change in how enterprises view surge protection, which included how investments are being made in surge protection to protect valuable security, life safety and surveillance systems, while also reducing downtime, manpower costs, liability vulnerabilities, and possibly compliance issues that can force businesses to actually cease operations. Effective security management is about mitigating risks. But risks cannot be mitigated without a proactive approach. Enterprises and integrators, who take the time to assess risk and to develop a strategy to incorporate effective detection, deter and response criteria to protect physical assets will be successful in 2018. 2018 And Beyond That strategy includes designing surge protection into new security systems, while also adding surge protection to existing systems. Enterprises and security integrators who implement a surge protection strategy during security planning processes – or after – will be exercising prevention and mitigation, and they will be successful in 2018 and beyond. Surge protection devices have an untapped potential for enterprise surveillance and security systems In 2017, Ditek continued to offer security end users a solid surge protection solution. We also successfully educated system integrators, who are seeking value-added products or services to incorporate into their portfolios, on the importance of surge protection devices. Educating Security Integrators We believe that surge protection devices have an untapped potential for enterprise video surveillance and security systems, because they can and do meet safety and security challenges that have been rarely identified in the past. We are looking forward to 2018, when we will continue to develop new surge protection products – including a new product engineered to protect up to twelve individual fuel dispensers, which is critical to the financial operation of convenience stores. We will also continue to educate security integrators about the importance of including surge protection in the design/build RFP, to not only secure an enterprise's valuable security equipment, but also to help integrators to differentiate their capabilities and knowledge from the competition.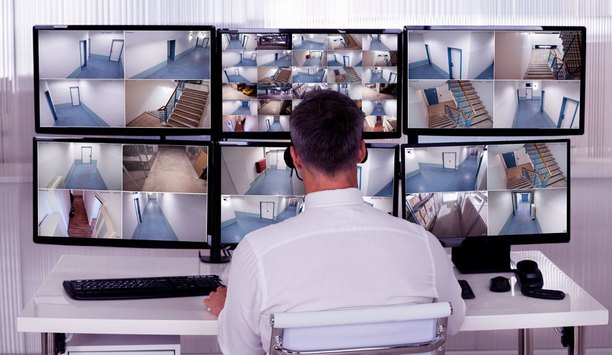 Technology Evolution Leads To Changes In Security Control Room Furniture
Technology is changing the look and function of today's security control rooms. Old-school CRT (cathode-ray tube) monitors are giving way to the thinner, flat screen monitors in the control room environment, but the transition is gradual. Randy Smith of Winsted still sees many control rooms that need to make the conversion, which is a boon to his company's business. Furniture today is designed differently to accommodate the thinner monitors, often with larger screens. Need For Integrated Rack Systems With the increase of IP-based systems comes the need for integrated rack systems that include advanced functionality such as cable management, adds Jim Coleman, National Sales Manager, AFC Industries. Server rooms are environmentally controlled by cooling systems and power systems monitored on the IP network. Low-profile flat screens allow centers to utilize space vertically, thus creating a smaller footprint for the consoles. Additionally, with IP-based systems, workstations will have a smaller footprint because there is less cumbersome equipment. In most cases the servers are stored in a secured, climate controlled environment to eliminate overheating of the servers and maintain their security, says Coleman. This environment also helps with cable and power management. AFC builds technical furniture racks that adhere to the precise needs of computer network server room operators. The company designs and fabricates LAN workbenches with versatile functionalities, and server room workstation racks that are scalable. There is a complete line of IT workbenches, IT computer racks and computer server rack mounts with flexible mounting options. In most cases the servers are stored in a secured, climate controlled environment to eliminate overheating of the servers and maintain their security Flexible Control Room Designs Matko Papic, Chief Technology Officer of Evans Consoles, says the transition from bulky CRT equipment to flat-screen (lower profile) monitors was a major disruption in control room design; it changed the whole dynamic. Another evolution is the use of IP video streaming, which allows more flexibility in manipulation of audio-video content, and requires more flexible control room designs. Another shift, driven by larger, higher-definition monitors, is a shift to fewer monitors that display more information. Instead of a smaller monitor for each information stream, larger monitors now consolidate that information into "dashboard" displays. Looking ahead, control rooms will need to be more flexible, both in the initial design and the ability to adapt to changing technology, says Papic. Legacy customers who are currently using PCs may be moving to more remote applications. Sit-stand equipment will continue to be increasingly prevalent. "There will be more emphasis on flexibility, technology integration, and the ability to change over the life of the system," says Papic. Consolidation Of Multiple Operations Into A Single System A trend in security is consolidation of multiple physical operations into a single system, says Papic. As a result, more customers are taking more interest in alarm management and situational awareness. How is the technology being used in terms of alarm triggers? How can the systems react rapidly and provide information to a larger audience in the control room? These questions impact how control rooms are designed, and Evans Consoles can adapt lessons learned from other markets to these trends in the security arena. Greater use of technology is inevitable, says Coleman of AFC Industries. "It is virtually impossible for humans to monitor all security data at the street level in our cities," he says. "As computers become more powerful and their programs more all-encompassing, we will see a greater shift to robotic and technology uses that will provide enhanced monitoring capabilities and safety reactions." Read our Control Rooms series here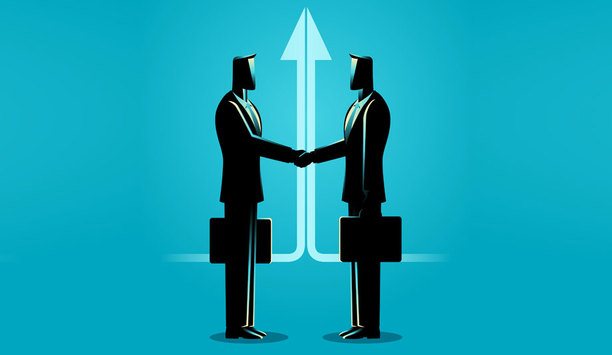 Will Security Industry Consolidation Stifle Innovation?
The security industry will continue to see consolidation through acquisition in 2017. At the advent of IP camera adoption, we saw a great decline in large vertically integrated companies, which spurred a new era of innovation within smaller IP camera manufacturers, VMS providers and other hardware companies for storage and managed switches. We are now living in a new era of consolidation that is taking us full-circle back to vertical integration. Ultimately, the industry as a whole suffers because this consolidation will stifle innovation until the next big technology disruption takes shape. Interoperability Across Different Verticals This time last year, we noted that the marketplace was moving toward converged technologies and the need for alarm management across multiple platforms into a common interface, turned out to be a popular request. If anything, we are only seeing just the beginning phases of this transition. The biggest surprise is that interoperability is not only confined to security technology, but also extends to parallel systems such as building automation, safety and environmental controls, and even Enterprise Resource Planning (ERP) software. Using Video Event Management Software (VEMS) alongside these intelligent platforms proves to be a valuable verification process for many new and exciting vertical markets. Arteco plans to continue the revenue growth and brand awareness achieved in 2016 Event-Based Video Security Software At Arteco, our highest growth sectors tend to be slightly insulated from economic fluctuation in the sense that we focus on securing critical infrastructure (electrical utilities and communications) as well as corporate and education campuses. Unfortunately, the continued growth in active shooter incidents have made physical security concerns top of mind for many organizations regardless of economic impact. The unexpected repercussions are that many new security technologies are emerging that cater to real-time event notification on both the macro and micro level. The exciting part of this trend is that users are leveraging a layered approach with multiple autonomous applications working together toward a common goal to improve security, which will hopefully ensure a high level of protection. Business Growth And Challenges Business has continued to grow year-over-year, and 2016 was a huge step forward for Arteco not only in terms of revenue growth, but also increased brand awareness in the United States and abroad. Our biggest challenge continues to be the crowded VMS market, which is filled with lower cost or even free substitute products. We are making great strides in overcoming this challenge by having a wonderful team of people, both on the technical and sales side of the organization, who are focused on finding new and innovative ways to advance intuitive, open and affordable event-based and intelligent video security software into 2017. See the full coverage of 2016/2017 Review and Forecast articles here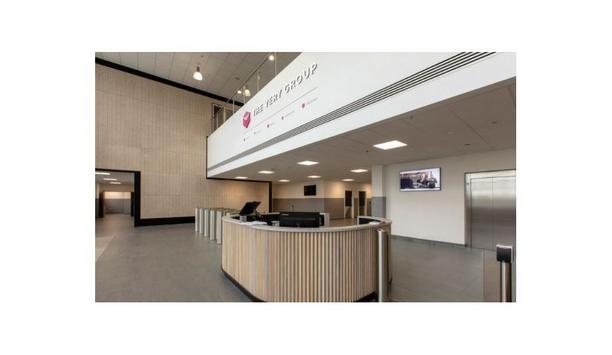 Genetec Employed By Retail Powerhouse The Very Group To Safeguard Its New Purpose-Built Fulfilment Center
The Very Group is the UK's largest integrated digital retailer and financial services provider. It offers 1,900 brands to its four million customers. Due to the company's growth, it built a new state-of-the-art fulfilment center - close to one million square feet - to centralize operations and drive efficiency. The Very Group has historically operated from three fulfilment centers in the north of England. Due to the business' growth, it needed a new, purpose-built and automated facility in a central, well connected location; that could accommodate all one-man fulfilment and returns operations on one site, and that provided room for continued expansion. The space offered by the new site in the East Midlands means that The Very Group can process more orders and use new technology to make the business more responsive, reducing the time it takes to get products to customers. Support business growth The site's position in the East Midlands, adjacent to the M1 and East Midlands Airport, with its own rail freight terminal, will enable the business to increase its cut-off time for next day delivery to midnight from 7pm, and explore the introduction of same day delivery in the future. A crucial aspect of the new hub was security - with the need to not only secure the site and the stock inside, but implement solutions which would benefit the wider business too. The Very Group required a platform which could provide the business-wide value it was seeking The Very Group required a platform which could unite operations and provide the business-wide value it was seeking. The company approached Grantfen, initially on a consultancy basis, to guide the organization on the route it should be taking and the technologies that could support its ambition. Grantfen quickly recognized the scope of The Very Group's ambitions for a platform that was easy-to-use and that could bring together information from hundreds of different sensors and technologies. Incorporating video surveillance It put forward a comprehensive solution built on the Genetec Security Center unified platform. Incorporating video surveillance and analytics, access control, automatic number plate recognition and integration with other key business systems, this allowed The Very Group to deploy best of breed technologies from a range of vendors including HID Global, Axis Communications and SenStar. Perhaps the most important solution needed was tracking who was coming in and out of the building - with such a large workforce, combined with inbound and outbound deliveries, the facility has hundreds of people inside at any one time. Previously, security manually searched people selected at random. However, thanks to the robust Genetec software development kit, and Grantfen's specialist development expertise, The Very Group has been able to adapt the solution and write its own code in order to use the access control system to implement truly random searches. Number plate recognition This has involved getting permission to hold employee data, but again, thanks to the new system brought together by Security Center, the data is housed safely. Moving from three fulfilment centers into one, consolidated facility meant a change in operations for The Very Group, and security needed to mirror this evolution. Therefore, with the volume of traffic coming in and out of the site increasing, The Very Group implemented automatic number plate recognition (ANPR). Heavy goods vehicles could be monitored coming in and out of the site, enabling those in the diary to enter and exit the grounds in an efficient manner. Plus, with timestamps now able to show when vehicles entered or exited the grounds, it helped with yard management and traffic flow, with Security Center able to generate reports on how traffic is moving around the yard. Employees are able to take advantage too - with the ANPR recognizing them and seamlessly letting them into the parking lot. Health and safety standards The opening of Skygate, our new fulfilment center, means a new era for the group" This enhanced integration has benefitted other areas of the business too. The CCTV control room is now able to monitor fulfilment center flow, looking at movements such as trailers, to help maximize efficiencies and ensure high health and safety standards. Dean Cooper, Head of Security at The Very Group, commented: "The opening of Skygate, our new fulfilment center, means a new era for the group. We are a digitally-led business, and the fact we are now able to enhance operations and yield more value from security functions is going to help us operationally. Genetec and Grantfen have played a huge part in accelerating our sophistication in this area, and I look forward to how we can gain increasing insights from all the technology has to offer." Deep integration and analytics While the roll-out has been relatively recent, the positive effects are already being felt across the business. This has led to future plans about what else could be introduced - all underpinned by Genetec Security Center. "Genetec Security Center is helping to improve inter-departmental collaboration thanks to its reporting functions, alongside benefiting operations and ensuring the security of the facility. We are an ambitious business, and as we grow we need a system that will continue to evolve with our requirements. Genetec enables this, and alongside its deep integration and leading analytics, we look forward to continuing the partnership over years to come", concluded Cooper.
Which new buzzwords reflect the security industry's trends?
As an industry, we often speak in buzzwords. In addition to being catchy and easy to remember, these new and trendy industry terms can also reflect the state of the security market's technology. In short, the latest buzzwords provide a kind of shorthand description of where the industry is - and where it's going. We asked this week's Expert Panel Roundtable: What new buzzword(s) rose to prominence in the security industry in 2020? (And how do they reflect industry trends?)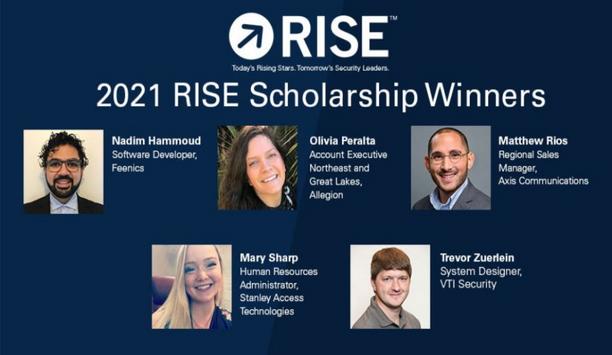 Security Industry Association Announces The Winners Of The 2021 SIA RISE Scholarship
The Security Industry Association (SIA) has named five young security professionals as the recipients of the 2021 SIA RISE Scholarship, a program offered through SIA's RISE community, which supports the education and career development goals of young industry talent. Through this scholarship program, open to SIA student members and RISE members who are employees at SIA member companies each awardee will receive a $3,000 scholarship to use toward continuing education and professional development courses, SIA program offerings and/or other academic or education programs. Scholarship funds can be used to expand knowledge in the areas of business, human resources (HR), information technology (IT), marketing, sales, project management, security engineering, and/or risk management. Young security professionals "The 2021 SIA RISE Scholarship awardees are an extraordinary group of young security professionals who represent tomorrow's industry leaders," said SIA CEO Don Erickson. "SIA is proud to help foster the careers of these talented honourees, and I look forward to seeing their many accomplishments and successes to come." Winners for the 2021 SIA RISE Scholarship Nadim Hammoud, Software Developer, Feenics As a key member of the software development at Feenics, Nadim Hammoud has contributed to multiple new features in production and bug fixes, built proofs of concept for prospective clients, and contributed new tests to the automated testing of the company's web API. Hammoud plans to use the SIA RISE Scholarship funds toward a computer and network security course and certification in AI He has a strong interest in the latest technologies, including cloud computing and machine learning. Prior to his time at Feenics, Hammoud served as a teaching assistant at Carleton University and held engineering and software development positions at Bertrandt and Tactical Technologies Inc. He holds bachelor's degrees in computer science and biomedical and mechanical engineering from Carleton University. Hammoud plans to use the SIA RISE Scholarship funds toward a computer and network security course, a professional certification in the field of artificial intelligence, and attendance at industry events. Olivia Peralta, Account Executive, Allegion In her role as an account executive at Allegion, Olivia Peralta works with teams around the world to plan and sell access control projects – from teaching the company's security software to implementing hardware installations hosted on the cloud for physical security end-users. Prior to her time at Allegion, she served as an account executive at ISONAS Access Control and completed communications internships at Western Resource Advocates and the Oregon Natural Desert Association. She holds bachelor's degrees in environmental sciences and communication and environmental studies from Northern Arizona University and a continuing education certification from Colorado Water Education's Water Educator Network and is IPVM University Access Control certified. Peralta plans to use the scholarship funds toward earning SIA's Certified Security Project Manager certification and pursuing an education that bridges the gap between strategy, design, and product delivery. Matthew Rios, Regional Sales Manager, Axis Communications Rios plans to use the scholarship funds toward completing the EC-Council MasterClass Certified Ethical Hacker certification In his role at Axis Communications, Matthew Rios promotes the use of IP video and Axis cameras to integrators, distributors, consultants, and end-users and maintains fluid and enthusiastic relationships with current and prospective customers. Prior to his time at Axis Communications, Rios held sales management roles at Hanwha Techwin America, Honeywell, and R&D Lock and Alarm. He holds master's and bachelor's degrees in cybersecurity from Fordham University and a bachelor's degree in the homeland and corporate security from St. John's University. Rios plans to use the scholarship funds toward completing the EC-Council MasterClass Certified Ethical Hacker certification. Mary Sharp, HRA, Stanley Access Technologies As a key member of the HR team at Stanley Access Technologies, Mary Sharp is responsible for over 220 professional hourly, non-union service and install technicians and provides support on major change management and organization redesign efforts and issues pertaining to team cohesiveness, dynamics, and management. Prior to her time at Stanley Access Technologies, she held HR and administrative roles at Stanley Healthcare, Infrasource Underground Construction, and Frontline Private Security. She holds a bachelor's degree in ethics and public policy from the University of Iowa. Sharp will use the scholarship funds toward obtaining the Society for Human Resource Management's SHRM-CP certification. Trevor Zuerlein, System Designer, VTI Security Zuerlein plans to use the scholarship funds to pursue further education in IT, become a member of (ISC)², and to earn CISSP credentialTrevor Zuerlein started at VTI Security in 2017 as a security systems technician and now serves as a system engineer; Zuerlein is skilled in access control security systems, security cameras, computer repair, computer science, technical writing, and AC/DC electronics. Before his time at VTI Security, he held IT and sales roles with Time Warner Cable, Mead Lumber, and Archer Daniels Midland Company. Zuerlein holds an associate's degree in information technology from Central Community College. He plans to use the scholarship funds to pursue further education in the IT field, become a member of (ISC)², and work toward his goal of earning the Certified Information Systems Security Professional credential. Networking events SIA RISE is a community that fosters the careers of young professionals in the security industry. In addition to awarding the annual SIA RISE Scholarship, SIA RISE offers fun networking events for young professionals, created the RISE Microlearning Series of mini-webinars on top professional development topics, hosts career growth webinars and trade show education tracks. Mentorship program The recently launched the Talent Inclusion Mentorship Education (TIME) mentorship program for early and mid-career professionals in the security industry and presents the annual AcceleRISE conference, an essential experience designed to ignite new thinking, strengthen leadership and sharpen business acumen in young security talent. RISE is available to all employees at SIA member companies who are young professionals under 40 or have been in the security industry for less than two years.