Make: Axis Communications
Axis Communications Switchers & Switches
(1)
Browse Switchers & Switches
CCTV switcher products updated recently


Surge Protection For Security Installations: 2017 Saw Increased Investment
In 2017, DITEK saw how power surges from the many natural disasters that took place damaged many businesses. In a natural disaster, or even everyday business operations, a facility's entire investment in security, life safety and surveillance systems technology can be disabled or rendered useless in a few seconds. Surge protection solutions can mitigate those risks and protect security investments. Proactive Approach To Risk Mitigation Throughout 2017, we also witnessed a change in how enterprises view surge protection, which included how investments are being made in surge protection to protect valuable security, life safety and surveillance systems, while also reducing downtime, manpower costs, liability vulnerabilities, and possibly compliance issues that can force businesses to actually cease operations. Effective security management is about mitigating risks. But risks cannot be mitigated without a proactive approach. Enterprises and integrators, who take the time to assess risk and to develop a strategy to incorporate effective detection, deter and response criteria to protect physical assets will be successful in 2018. 2018 And Beyond That strategy includes designing surge protection into new security systems, while also adding surge protection to existing systems. Enterprises and security integrators who implement a surge protection strategy during security planning processes – or after – will be exercising prevention and mitigation, and they will be successful in 2018 and beyond. Surge protection devices have an untapped potential for enterprise surveillance and security systems In 2017, Ditek continued to offer security end users a solid surge protection solution. We also successfully educated system integrators, who are seeking value-added products or services to incorporate into their portfolios, on the importance of surge protection devices. Educating Security Integrators We believe that surge protection devices have an untapped potential for enterprise video surveillance and security systems, because they can and do meet safety and security challenges that have been rarely identified in the past. We are looking forward to 2018, when we will continue to develop new surge protection products – including a new product engineered to protect up to twelve individual fuel dispensers, which is critical to the financial operation of convenience stores. We will also continue to educate security integrators about the importance of including surge protection in the design/build RFP, to not only secure an enterprise's valuable security equipment, but also to help integrators to differentiate their capabilities and knowledge from the competition.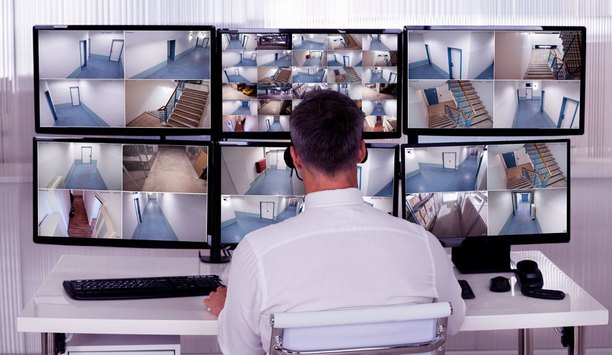 Technology Evolution Leads To Changes In Security Control Room Furniture
Technology is changing the look and function of today's security control rooms. Old-school CRT (cathode-ray tube) monitors are giving way to the thinner, flat screen monitors in the control room environment, but the transition is gradual. Randy Smith of Winsted still sees many control rooms that need to make the conversion, which is a boon to his company's business. Furniture today is designed differently to accommodate the thinner monitors, often with larger screens. Need For Integrated Rack Systems With the increase of IP-based systems comes the need for integrated rack systems that include advanced functionality such as cable management, adds Jim Coleman, National Sales Manager, AFC Industries. Server rooms are environmentally controlled by cooling systems and power systems monitored on the IP network. Low-profile flat screens allow centers to utilize space vertically, thus creating a smaller footprint for the consoles. Additionally, with IP-based systems, workstations will have a smaller footprint because there is less cumbersome equipment. In most cases the servers are stored in a secured, climate controlled environment to eliminate overheating of the servers and maintain their security, says Coleman. This environment also helps with cable and power management. AFC builds technical furniture racks that adhere to the precise needs of computer network server room operators. The company designs and fabricates LAN workbenches with versatile functionalities, and server room workstation racks that are scalable. There is a complete line of IT workbenches, IT computer racks and computer server rack mounts with flexible mounting options. In most cases the servers are stored in a secured, climate controlled environment to eliminate overheating of the servers and maintain their security Flexible Control Room Designs Matko Papic, Chief Technology Officer of Evans Consoles, says the transition from bulky CRT equipment to flat-screen (lower profile) monitors was a major disruption in control room design; it changed the whole dynamic. Another evolution is the use of IP video streaming, which allows more flexibility in manipulation of audio-video content, and requires more flexible control room designs. Another shift, driven by larger, higher-definition monitors, is a shift to fewer monitors that display more information. Instead of a smaller monitor for each information stream, larger monitors now consolidate that information into "dashboard" displays. Looking ahead, control rooms will need to be more flexible, both in the initial design and the ability to adapt to changing technology, says Papic. Legacy customers who are currently using PCs may be moving to more remote applications. Sit-stand equipment will continue to be increasingly prevalent. "There will be more emphasis on flexibility, technology integration, and the ability to change over the life of the system," says Papic. Consolidation Of Multiple Operations Into A Single System A trend in security is consolidation of multiple physical operations into a single system, says Papic. As a result, more customers are taking more interest in alarm management and situational awareness. How is the technology being used in terms of alarm triggers? How can the systems react rapidly and provide information to a larger audience in the control room? These questions impact how control rooms are designed, and Evans Consoles can adapt lessons learned from other markets to these trends in the security arena. Greater use of technology is inevitable, says Coleman of AFC Industries. "It is virtually impossible for humans to monitor all security data at the street level in our cities," he says. "As computers become more powerful and their programs more all-encompassing, we will see a greater shift to robotic and technology uses that will provide enhanced monitoring capabilities and safety reactions." Read our Control Rooms series here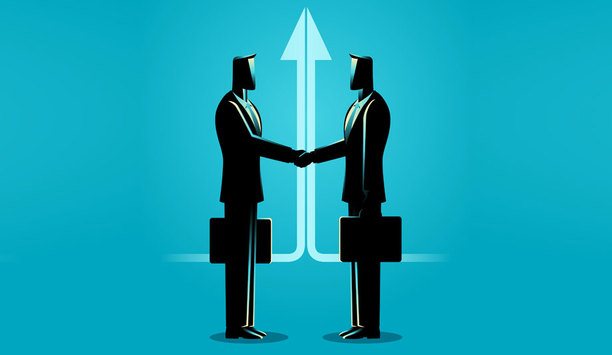 Will Security Industry Consolidation Stifle Innovation?
The security industry will continue to see consolidation through acquisition in 2017. At the advent of IP camera adoption, we saw a great decline in large vertically integrated companies, which spurred a new era of innovation within smaller IP camera manufacturers, VMS providers and other hardware companies for storage and managed switches. We are now living in a new era of consolidation that is taking us full-circle back to vertical integration. Ultimately, the industry as a whole suffers because this consolidation will stifle innovation until the next big technology disruption takes shape. Interoperability Across Different Verticals This time last year, we noted that the marketplace was moving toward converged technologies and the need for alarm management across multiple platforms into a common interface, turned out to be a popular request. If anything, we are only seeing just the beginning phases of this transition. The biggest surprise is that interoperability is not only confined to security technology, but also extends to parallel systems such as building automation, safety and environmental controls, and even Enterprise Resource Planning (ERP) software. Using Video Event Management Software (VEMS) alongside these intelligent platforms proves to be a valuable verification process for many new and exciting vertical markets. Arteco plans to continue the revenue growth and brand awareness achieved in 2016 Event-Based Video Security Software At Arteco, our highest growth sectors tend to be slightly insulated from economic fluctuation in the sense that we focus on securing critical infrastructure (electrical utilities and communications) as well as corporate and education campuses. Unfortunately, the continued growth in active shooter incidents have made physical security concerns top of mind for many organizations regardless of economic impact. The unexpected repercussions are that many new security technologies are emerging that cater to real-time event notification on both the macro and micro level. The exciting part of this trend is that users are leveraging a layered approach with multiple autonomous applications working together toward a common goal to improve security, which will hopefully ensure a high level of protection. Business Growth And Challenges Business has continued to grow year-over-year, and 2016 was a huge step forward for Arteco not only in terms of revenue growth, but also increased brand awareness in the United States and abroad. Our biggest challenge continues to be the crowded VMS market, which is filled with lower cost or even free substitute products. We are making great strides in overcoming this challenge by having a wonderful team of people, both on the technical and sales side of the organization, who are focused on finding new and innovative ways to advance intuitive, open and affordable event-based and intelligent video security software into 2017. See the full coverage of 2016/2017 Review and Forecast articles here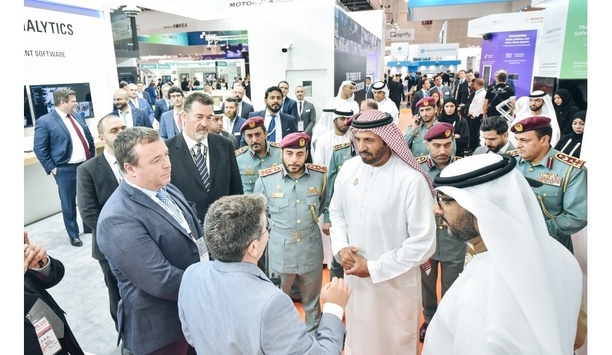 Messe Frankfurt Middle East Hosts Intersec 2020, Where The Global Security Industry Converges
Intersec 2020, a popular security, safety, and fire protection trade show, held under the patronage of HH Sheikh Mansoor bin Mohammed bin Rashid Al Maktoum, opened its doors to the latest security safety solutions and three days of agenda-setting discussion, as global industry sources tip the Middle East security sector for 10% annual growth over the next two years. With more than 1,100 exhibitors from 56 countries, Intersec was officially inaugurated by Major General Expert Rashid Thani Al Matrooshi, Director General of Dubai Civil Defense; Major General Abdullah Ali Al Ghaithi, Director of the General Department of Organizations Protective Security & Emergency at Dubai Police, and Major General Khalifa Ibrahim Al Sulais, CEO of the Security Industry Regulatory Agency (SIRA). Automated security solutions As the region's premier show for commercial security, Intersec plays a crucial role in shaping the the industry" The delegation met top-level dignitaries and representatives from Dubai Police; Came, a provider of automated security solutions; Netherlands-based Nedap, a specialist in systems for long-range identification, smart parking and vehicle access control; Chinese technology giant Huawei, and Axis Communications, a Swedish manufacturer of network cameras for physical security and video surveillance industries. "As the region's premier show for commercial security, fire protection and safety, Intersec plays a crucial role in shaping the future of these industries," said HH Sheikh Mansoor. "Protecting our people and assets is a principal responsibility for the UAE and with the Expo 2020 fast-approaching, the implementation of new best practices and technology will solidify the UAE's position as a leader in security." Artificial intelligence and machine learning Andreas Rex, Show Director at Messe Frankfurt Middle East, which organises Intersec, added: "No sector is exempt from technological advancement. The emergence of automation, biometrics, artificial intelligence and machine learning is transforming the face of the security sector and helping to address growing concerns surrounding unmanned aerial, cyber and identity fraud risks. As security risks become more complex, so too must the solutions designed to combat them." As Intersec 2020 welcomed the global security industry to Dubai, the bullish security sector growth forecast was issued by Business France, the French government organization charged with fostering French exports and promoting inward investment into the country. France, one of 15 international country pavilions at the three-day show at Dubai World Trade Center, is debuting the most advanced technology emerging across seven broad product sectors: commercial security, smart home, cybersecurity, fire and rescue, safety and health, homeland security and policing, as well as perimeter and physical security. Access control systems The Czech Republic pavilion is hosting a similar contingent of companies including COMINFO "The Middle East region represents a particularly attractive market for the safety and security sector, which is expected to grow around 10% per year to 2022," said Frederic Szabo, Managing Director, Business France Middle East, which is hosting 15 French companies at Intersec – 11 of which specialize in fire and rescue. "Increasing the capabilities of infrastructure, securing power plants and oil complexes, protecting sites and people for major events to come are all excellent reasons for French experts to extend their presence in the region," added Szabo. The Czech Republic pavilion is hosting a similar contingent of companies including COMINFO, a manufacturer of turnstiles, gates and access control systems, which is leveraging Intersec to launch EasyGate Superb – the world's slimmest, fully-equipped speed gate for access control. Next-generation security risks COMINFO's regional launch of EasyGate Superb is one in hundreds of major transformative technology breakthroughs at the fair, where the scale of next-generation security risks and the intelligent technology required to prevent and defend against security threats are being explored by local, regional and global industry leaders at Intersec's comprehensive conference program. The four-pronged program, which includes the Intersec Arena, the Future Security Summit and Intersec Fire Conference, and the Security Industry Regulatory Agency (SIRA) forum, has drawn experts from more than 50 countries to Dubai. During a keynote address at the Intersec Arena on Sunday, Eng. Khalid Al Hammadi, Chairman of the Security Professionals Association (SPA), the first association for security professionals in the Middle East, announced the launch of SPA for SIRA, the Dubai agency tasked with ensuring the highest standards of security and safety in the emirate. AI and machine learning applications The event showcases the latest innovations and technologies in one of the most important years for the UAE SPA is a platform that allows security professionals to share and enhance their knowledge of industry best practices. "The industry is advancing towards technologies such as AI and machine learning applications, which will be used as part of the security protocols of Expo 2020," said Eng Al Hammadi. "This is sure to create an array of job opportunities for individuals within the security sector, and SPA for SIRA will be there to act as a platform that bridges the gap between security professionals and regulators, as well as fostering a platform for knowledge exchange and development." "Participating in Intersec enables our members to interact with a global network of security experts and learn about the latest security applications and trends within the industry. This event showcases the latest cutting-edge innovations and technologies in one of the most important years for the UAE, which will support the safe and secure logistics of Expo 2020 Dubai," noted Al Hammadi. Digital and physical security At the conference, representatives from 35 governments, trade associations and non-profit institutions spanning the hydrocarbon, banking and finance, municipality, police, customs and healthcare sectors in the Middle East, Europe and the USA will map out the future security agenda over coming days. Digital security challenges, AI implementation, biometric innovations security loopholes in business ecosystems and the integration of digital and physical security to address critical threats are all key topics under the microscope. Held under the patronage of His Highness Sheikh Mansoor bin Mohammed bin Rashid Al Maktoum, Intersec is supported by Dubai Police, Dubai Police Academy, Dubai Civil Defense, SIRA and Dubai Municipality. Intersec is a trade exhibition and conference open to trade professionals only. The show is open from 10am – 6pm on 20 and 21 January and is held in Halls 2-8, Trade Center Arena and Sheikh Saeed Halls 1-3 at Dubai World Trade Center.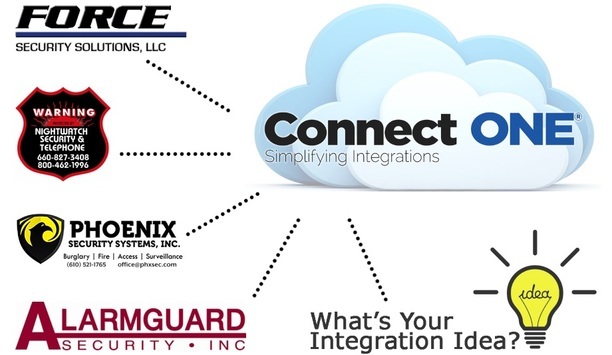 Connected Technologies LLC Announces Extension Of Customization Services Tailored For Security Dealers
Connected Technologies LLC, based out of Monument, Colorado, USA wants dealers to have it their way—so it's changing the landscape of manufacturer support by providing additional customization services tailored to the security dealer. Knowing that one size does not fit all when it comes to project demands, the Connect ONE management interface in its original state is already highly customizable. Now, and because of popular demand, dealers can request additional integrations or capabilities — allowing them to meet the user's challenges, expand their scope of projects and gain profitability in every market vertical. Integration with Connect ONE interface Integrators have many different business strategies, so we work to give them a unique offering specific to their goals" "When dealers have the opportunity to integrate other products and provide functions the user specifically requests it creates a stronger relationship between the dealer and their customers," said Dan Simon, co-founder and managing partner of Connected Technologies and creator of the integrations. He adds, "Integrators have many different business strategies, so we work to give them a unique offering specific to their goals. We invite dealers to contact us with their challenges, so we can work together to design a solution through the Connect ONE interface. Our goal is to help dealers reach their highest potential." Panic buttons and card readers Jeff Kesterson, owner of Nightwatch Security & Telephone LLC in Sedalia, Mo., had programming requests turn into actual features to solve customer problems. "In one application, we have multiple schools programmed so door alarms, panic buttons and card readers trigger on-screen alerts at selected locations, while simultaneously sending email and text messages with embedded video to security officers," said Kesterson. He said security personnel wanted a better way to assess threats proactively so they could respond accordingly during emergencies. In another example, Connected Technologies developed a software integration to a 2N (an Axis Company) IP intercom and door entry system to permit management and control of the 500+ user population through Connect ONE. Force Security Solutions LLC, Washington, D.C., contacted Connected Technologies to see if the integration was possible—and the necessary capabilities were delivered in a minimal timeframe. Simple and intuitive application For Ryan Christen of Corbeck Technologies LLC, in Raleigh N.C., Connected Technologies customization has allowed the company to tailor its projects and meet new demands. "Whether it's a commercial office, retail, storage, or multifamily development, the incredibly versatile Connect ONE has allowed me to gain the flexibility needed to confidently meet the demands of those development markets". Ryan adds, "By customizing the customer's Connect ONE interface to the user's operational needs, it gives them a simple and intuitive application that they can tell was customized specifically for them. This is a big reason why we have the customer retention and growth that we do." Technical and customer support Connect ONE platform offers a lot of flexibility so we can design a system that works for each customer" Having a manufacturer partner who has your back is rare in this day and age, but something dealers look for to add value to their business and a contracting edge with customers. "The Connect ONE platform offers a lot of flexibility so we can design a system that works for each customer," said James Lee, president and partner at Alarmguard Security, Greensboro, N.C. "We rely on Connected Technologies for technical and customer support. We have requested software and feature upgrades for our customers and if it's possible it happens within 24 hours. We use Connect ONE in our own business and the reporting features are outstanding." Security software solutions For Phoenix Security Systems Inc., Philadelphia, a national accounts dealer with security, surveillance and access control customers in 40 states, manufacturer support is critical to staying competitive and profitable. "Connect ONE was paramount in allowing Phoenix to offer a service that is truly connected across platforms," according to Eric Burroughs, vice president. Eric adds, "The Company is unique in the respect that they operate with software solutions that can be edited and modified — without having to wait years to get it. They were the first company I thought of when my security software vendor could not accomplish a special mobile app for our national accounts, and Connected Technologies delivered on this request as well." It's uncommon to find a manufacturer who will work directly with the security dealer to fully customize software to meet the needs of their business and challenges of the customer; with this type of collaboration comes a sharp competitive edge.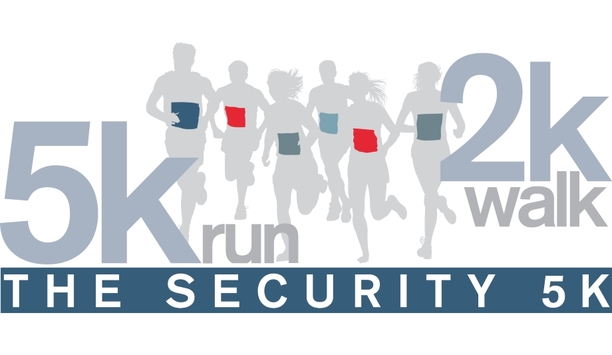 Mission 500 Announces A Security 5k/2k Fundraiser At ISC West 2020
Mission 500 is excited to announce this year's Security 5k/2k fundraiser at ISC West 2020 will be held on Thursday, March 19th. The event will be located at 2601 East Sunset Road, in Las Vegas, Nevada and will benefit children and families in need across the United States. Registrations to participate in this year's event are open. Those who are unable to attend or participate in the physical event can sign up and donate as a virtual runner or walker. Wide array of new security industry participants "2020 marks our eleventh year hosting the Security 5k/2k and we want to thank all of the previous participants and sponsors who have made the last ten years a tremendous success," said Tom Nolan, Director of Strategic Partnerships, Mission 500. We can't wait for this year's event and hope to meet a wide array of new security industry participants" "We can't wait for this year's event and hope to meet a wide array of new security industry participants, reconnect with prior ones, and have a great time while supporting this worthwhile cause." Participants in the Mission 500 Security 5k/2k will be awarded for their performance across various age categories, as well as those companies and individuals who led the fundraising effort. Humanitarian awards ceremony Those who succeed in raising $500 or more will automatically be enrolled in Mission 500's 500 Club and receive a jacket as recognition for their efforts. The Security 5k/2k Reception and Mission 500's CSR and Humanitarian Awards Ceremony will take place Thursday afternoon after the race (time and location to be announced). Confirmed charter sponsors include Alarm.com, Altronix Corporation, Axis Communications, Bosch Security Systems, BRINKS Home Security, CMAC, COPS Monitoring, Dahua Technology, DMP, Freeman, Galaxy Control Systems, HID Global, Hikvision, LENSEC, LRG Marketing Communications, Milestone Systems, Napco Starlink, PSA Security Network, Safety Technology International, Inc., and ZKTeco USA. The race is operated by Las Vegas Running Company, a locally based race management company.
Featured white papers
The Security Behind Financial Security
Download
Nine Ways To Make Your Retail Security System Work Harder
Download
Financial Institutions Require Future-Ready Physical Security Technologies
Download