Ava Video Surveillance software
(5)
Browse Video Surveillance software
Video Surveillance software products updated recently
The Global Biometrics Trends Review
The global biometrics market has been recently developing rapidly, and this trend will continue shortly. If in 2018 its volume was estimated at $23.4 billion, according to the forecast of the analytical company BCC Research, the market size may increase to $71.6 billion with an average annual growth rate of 23.2 % by 2024. Fingerprint scanning, facial recognition, iris, vein, and voice technologies are expected to be implemented at the fastest pace. The analysis is based on the revenue indicators of key players depending on segments, including hardware, software, and integration. Biometric electronic documents Another analytical Agency, Acuity Research, estimates that the number of biometric electronic IDs will increase by about 3.5 billion electronic documents in the world. Moreover, more than half of the UN member States issue biometric passports. Government and private contracts of Canada, the United States, Belarus, Ukraine, Moldova, Lithuania, Hungary, Bangladesh, Senegal, and other countries are examples of implementation of programs for the transition to biometric electronic documents. Government organizations in various countries believe that biometrics is one of the most effective ways to identify refugees and those who cross the border. Now there are a lot of projects which are based on biometric technology. Biometric identification system Perhaps one of the most ambitious is the Aadhaar project being implemented in India Perhaps one of the most ambitious is the Aadhaar project being implemented in India. It is a biometric identification system that contains the data of more than a billion people. The database contains about 10 billion fingerprint templates, two billion iris templates, and a billion photos. There is another ambitious project at the Nairobi Jomo Kenyatta International Airport, where RecFaces company has implemented a passenger facial identification ready-made solution, that helps the security guards to receive notifications about airport visitors in just a few seconds and increase the efficiency of security services at least by 30%. The introduction of biometric identification of passengers aimed at increasing the level of airport security, as well as quickly obtaining information about the detection of wanted persons, stored in the long-term archive. Automated control gates As another example, face match is used at border checks to compare the portrait on a digitized biometric passport with the holder's face. In 2017, Thales company was responsible for supplying the new automated control gates for the system of Automated Fast Track Crossing at External Borders at Roissy Charles de Gaulle airport in Paris. This solution has been devised to facilitate evolution from fingerprint recognition to facial recognition This solution has been devised to facilitate evolution from fingerprint recognition to facial recognition during. Governmental systems, SmartCity, airports projects using identification technologies day by day become our reality and influence the growth of the biometrics market globally. Countries are studying the experience of each other and adopting it. Paperless payment technologies The global market of biometrics will shift all industries, starting from the transportation facilities especially airports, where a transition from traditional VMS and ACS to paperless biometric self-Boarding systems will be carried out. Sports facilities will see the development of paperless payment technologies at cash desks, and the banking sector — the payment systems with remote customer identification. HoReCa will transfer from staff time tracking systems to biometric payment systems, biometric check—in systems and the use of biometric identifiers. To sum up there are two most significant drivers of this growth are surveillance in the public sector and numerous other applications in diverse market segments.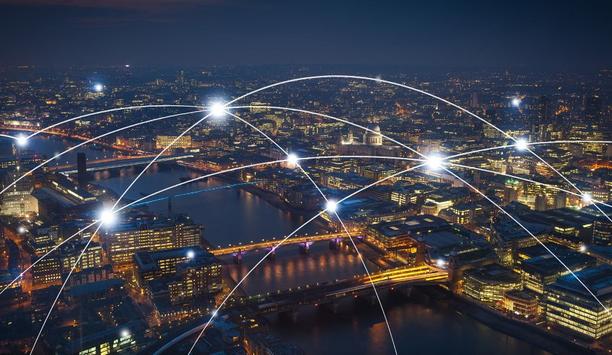 Safer Streets Require Real-Time Video Analytics
The UK government recently announced a doubling of the Safer Streets Fund to £45 million, as it seeks to reassure the public that safety is a top priority, as the night-time economy makes a return. More than just surveillance While this funding increase is much needed, it's vital that the government and local councils use the money strategically, or risk missing out on a great opportunity to deliver real change and enhance safety across the United Kingdom. One of the main strategies cited by the government is to increase the current vast number of CCTV cameras installed across the country, despite the fact that the UK is already one of the most surveilled nations in the world. Investing in video analytics London alone has around 700,000 cameras, but to effectively monitor them all would be an incredibly inefficient use of manpower and require a huge number of staff. Therefore, I believe the clearest and most cost-effective way for this project to succeed in its overall mission, is by investing in smarter technology, such as video analytics. Incorporating video analytics into existing infrastructure is the clear solution This technology offers a more efficient use of resources, faster response times and enables more informed, time-critical decision making, when reacting to unfolding events in real time. Incorporating video analytics into existing infrastructure is the clear solution, as the technology enables legacy assets, such as analog CCTV cameras, to become more than just after the fact evidence gathering tools and instead be used to help enhance real-time responses to unfolding incidents. Artificial intelligence-enabled solutions Artificial intelligence-enabled solutions are trained using vast datasets of images and video footage, in order to better understand people, objects and vehicles that are captured on film, and they continue 'learning' and improving, while in use. The system's algorithms analyze and prioritize input from video data to decide which inputs are of value, automatically classifying the footage and notifying security personnel accordingly. This reduces response times by notifying CCTV operators of an incident, as it happens, meaning law enforcement and security personnel can react faster and intervene in an ongoing situation. Edge technology and real-time video streaming A key consideration should be choosing a technology that can operate at the edge and deliver real-time video streaming, even at the lowest bandwidths, so it isn't limited to use in areas with good connectivity, which would exclude most remote areas. Quality really does matter and technology that can operate over low bandwidths is crucial for allowing operators to zoom in on areas of interest, such as a car number plate or face, and retrieve full-resolution images that can make a real difference in ongoing investigations. Analytics-based security approach Introducing an analytics-based security approach would also help curtail the rising cost of tackling crime Introducing an analytics-based security approach would also help curtail the rising cost of tackling crime. Research conducted by the UK's Labour Party recently found that the annual cost of crime reached a staggering £100 billion. While statistics show that crime rates in general have been fairly stable over recent years, experts point to the increase in specific types of violent crime, such as knife crime which rose by over 20% during 2020. Implementing smart analytics-based technology Implementing smart analytics-based technology would help maintain staffing costs, as the system can identify incidents without an operator's input, as well as reducing the cost of managing crime, as more incidents will be intervened in before they escalate too far. This dramatically reduces the burden on staff and allows a single surveillance operator to monitor many more cameras. On the other hand, this level of automation also reduces false alarm fatigue and operator overload, which can quickly sap efficiencies and reduce operator alertness, if left unchecked. Data driven problem-solving approach to crime prevention Procurement officials should avoid the common mistake of simply doubling down and throwing more staff and security assets at the problem to bring results. Instead, they should take a more data driven problem-solving approach to crime prevention by leveraging technologies that can enhance response and preserve their existing investments in cameras. The smart use of real-time video analytics could make the difference by preventing dangerous situations from escalating into serious incidents.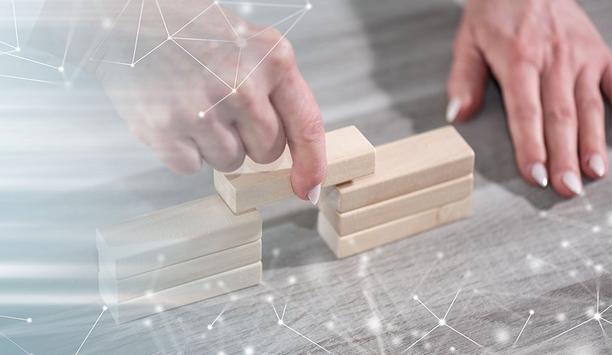 Tackling The Challenge Of The Growing Cybersecurity Gap
The SolarWinds cyberattack of 2020 was cited by security experts as "one of the potentially largest penetrations of Western governments" since the Cold War. This attack put cybersecurity front and center on people's minds again. Hacking communication protocol The attack targeted the US government and reportedly compromised the treasury and commerce departments and Homeland Security. What's interesting about the SolarWinds attack is that it was caused by the exploitation of a hacker who injected a backdoor communications protocol. This means that months ahead of the attack, hackers broke into SolarWinds systems and added malicious code into the company's software development system. Later on, updates being pushed out included the malicious code, creating a backdoor communication for the hackers to use. Once a body is hacked, access can be gained to many. An explosion of network devices What has made the threat of cyberattacks much more prominent these days has been IT's growth in the last 20 years, notably cheaper and cheaper IoT devices. This has led to an explosion of network devices. IT spending has never really matched the pace of hardware and software growth Compounding this issue is that IT spending has never really matched the pace of hardware and software growth. Inevitably, leading to vulnerabilities, limited IT resources, and an increase in IoT devices get more attention from would-be hackers. Bridging the cybersecurity gap In the author's view, this is the main reason why the cybersecurity gap is growing. This is because it inevitably boils down to counter-strike versus counter-strike. IT teams plug holes, and hackers find new ones, that is never going to stop. The companies must continue fighting cyber threats by developing new ways of protecting through in-house testing, security best practice sources, and both market and customer leads. End-user awareness One of the key battlegrounds here is the education of end-users. This is an area where the battle is being won at present, in the author's opinion. End-users awareness of cybersecurity is increasing. It is crucial to educate end-users on what IoT devices are available, how they are configured, how to enable it effectively, and critically, how to use it correctly and safely. Physical security network A valuable product that tackles cybersecurity is, of course, Razberi Monitor™, which is new to ComNet's portfolio. Monitor™ is a software platform that provides a top-down view of the physical security network and ecosystem. Monitor™ is a software platform that provides a top-down view of the physical security network and ecosystem It monitors and manages all the system components for cybersecurity and system health, providing secure visibility into the availability, performance, and cyber posture of servers, storage, cameras, and networked security devices. Proactive maintenance By intelligently utilizing system properties and sensor data, Razberi's award-winning cybersecurity software prevents problems while providing a centralized location for asset and alert management. Monitor™ enables proactive maintenance by offering problem resolutions before they become more significant problems. Identifying issues before they fail and become an outage is key to system availability and, moreover, is a considerable cost saving.
New AVA & Northern Europe Study Reveals Increased Demand For Video Analytics Amongst CCTV System Owners
Video Surveillance as a Service (VSaaS) innovator AVA Security found that more than four out of every five (82%) of IT, Operations, Facilities Management and Security systems decision-makers employed by medium and large-sized businesses, see a potential role for their workplaces' video monitoring systems in supporting corporate plans for 'a safe return to the workplace post-lockdown'. Video monitoring systems This was perhaps the most significant finding of the security industry's first multi-national study of COVID-19 video monitoring system usage and upgrade impacts. Questionnaires for this reached decision-makers during March when many of them were in the midst of making final arrangements for the safe return of staff to organizations' offices and work premises later this summer. In the US, 90% of respondents saw a role for video monitoring systems in supporting a safe return to the office, while that percentage fell to 72% in the UK and went up to an average of 94% across Norway and Sweden. IT Cloud adoption AVA Security's research also uncovered acceleration in cloud migration of IT services which looks set to positively impact VSaaS adoption. Nearly four out of every five US firms (79%) have already accelerated their cloud migration plans during the pandemic. More than half of those have already secured an increased IT budget in the financial year 2020/21 for moving additional services into the cloud. In the UK, over half (51%) have accelerated cloud migration of services over the last year, again with over half of those already benefitting from increased budgets to complete cloud migration projects. Sweden and Norway together had an average of 84% seeing an acceleration of cloud migration of services, with over two-thirds of this group confirming a new budget had already been assigned to this activity. VSaaS demand led by the US Over three quarters (76%) of US firms with video monitoring systems regarded VSaaS migration as a 'net high priority' (marking it as either 'high priority' or 'somewhat a priority'). That percentage was even higher across Norway and Sweden's respondents at 90%. However, in the UK VSaaS adoption was favored by just over half (51%) of security system decision-makers. Remote monitoring of assets AVA Security also revealed that four out of every five businesses predict an increase in remote monitoring of assets AVA Security also revealed that four out of every five businesses captured in its multi-national study, predict an increase in remote monitoring of assets, processes, and people on their work premises over the 12 months. There is no doubt that the spike in demand for remote management of systems and premises (because so many of us having to work from home) is set to continue apace: 78% of firms predicting that it was likely they would increase their remote management capability over the next 12 months. That figure was slightly higher in the US at 83% and only slightly lower in the UK at 72%. Cybersecurity AVA's study also uncovered the fact that 79% of firms declared it likely that their organization would accelerate the migration of IT applications into the cloud over the next 12 months. The study also found that 80% of firms predicted an increased focus on cybersecurity for all networked devices and applications over the next 12 months. Vegard Aas, Head of Online Business at AVA Security, commented, "Increased demand for remote management of IT systems is naturally feeding through to demand for cloud-based IT services as those running systems focus on speed of access to data, as well as increased cybersecurity to protect network infrastructure." Video set for deeper integration The top priority for improving and optimizing existing video monitoring systems on both sides of the Atlantic was to integrate them 'better with other security-related systems, such as access control or alarm systems' – nearly four of every five system owners (79%) considered this a high priority for improvement. The next highest priority (jointly), for 77% of system owners, was improving their 'system's resilience and backup systems and procedures and 'GDPR compliance procedures' surrounding their video monitoring/CCTV systems. Video analytics adoption People counting (including room capacity monitoring) is the most heavily deployed smart analytics tool right now on both sides of the Atlantic, the AVA study found. Across all four countries captured by the study, the average deployment of people counting stood at 43% of video systems. A further 32% of firms plan to deploy this video analytics capability in workplaces within the next 12 months. In the US, 54% of video system owners have already deployed people counting in their systems, whereas adoption is higher again in Norway and Sweden combined at 62%, although much lower in the UK at just 29%. Crowd density analytics People crowd density analytics runs a close second in terms of video analytics adoption People crowd density analytics runs a close second in terms of video analytics adoption, no doubt stimulated by COVID-19 safety requirements – 39% of organizations have already deployed this capability into their video surveillance systems. The US leads in terms of crowd density analytics usage with 57% of firms there using it, whereas a little less than half (44%) of Sweden and Norway-based video monitoring system owners have crowd density analytics capability. Only a quarter (26%) of UK system owners has so far deployed it. However, the UK is set to see a more than doubling of crowd density analytics deployments – 29% of system owners plan to deploy this in their video monitoring systems over the next 12 months. ANPR analytics user base Automatic License Plate Recognition (called License Plate Recognition outside the UK) has seen similar levels of deployment: 35% of system owners across all countries captured by this study have so far deployed ANPR/LPR. Sweden and Norway together lead with an average deployment of ANPR between them of 52%. In the US that number is only slightly lower at 43%. Again, the UK's adoption of ANPR analytics lags at a quarter (25%) of system owners. ANPR analytics, the findings suggest, is set to see rapidly increased take-up, in some cases doubling in terms of market penetration over the next 12 months. So, in the US, a further 43% are set to put in LPR analytics into relevant surveillance cameras over the next 12 months, whereas in the UK an additional 22% plan to install ANPR capability into their existing CCTV systems by March 2022. Increased VSaaS adoption Our new study reveals increased take-up of remote management and cloud-based IT services Vegard Aas, Head of Online Business at AVA Security, confirmed, "Our new study reveals a plethora of changes focused on increased take-up of remote management and cloud-based IT services which all bode well for the accelerating adoption of VSaaS." "Managers running video monitoring systems are looking for greater functionality which the next generation of video analytics can now deliver. Some specific video analytics like crowd density and room capacity analytics is enjoying a COVID-19- linked uplift in demand simultaneously." "Security system owners are also clearly looking for the tighter cybersecurity of video data. They also want more timely access to that data from wherever they are to help drive faster and smarter decision-making." Cloud Connector Ava Security launched its Cloud Connector offering to enable video security system owner's easy and cost-effective transition of video security solutions to the cloud. This brings Ava's advanced real-time analytics and proactive security to existing surveillance cameras by integrating with the open Aware Cloud platform.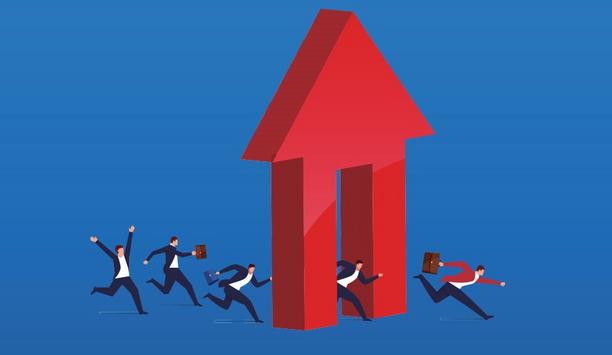 Looking Back At 2020: Security Mergers And Acquisitions Continue Despite COVID-19
Consolidation continued in the physical security marketplace in the turbulent year 2020. There were several mega-deals in addition to shuffling among small and medium-sized companies. Here is a sampling of M&A from this year, compiled from our archive of company news. With the changing economic climate, how much more is ahead in 2021? Stay tuned. Wesco merges with Anixter WESCO International, Inc., a provider of business-to-business (B2B) distribution, logistics services and supply chain solutions, announced it completed its merger with Anixter International Inc., creating a premier, global B2B distribution and supply chain solutions company. Anixter becomes a wholly owned subsidiary of WESCO International. ACRE acquires Razberi ACRE acquired Razberi Technologies, Farmers Branch, Texas, and the product line of intelligent video appliances, automated security software and health monitoring software will be added to and sold under the ComNet brand and portfolio of products. ComNet will now be selling Razberi products through its established channels. Motorola acquires IndigoVision Among the benefits is enhanced geographical reach across a wider customer base Motorola Solutions says the IndigoVision range of products, global presence and customer base are 'highly complementary' to Motorola Solutions' existing presence in video security. Among the benefits is enhanced geographical reach across a wider customer base. Motorola acquires Pelco "Pelco's track record of innovation, internationally recognized brand, global channel and customer installed base enable us to further expand our global footprint with enterprise and public safety customers," said Greg Brown, Motorola Solutions' Chairman and CEO, about the iconic brand. Johnson Controls swallows Qolsys Qolsys Inc., residential and commercial security and smart-home manufacturer, enhances Johnson Controls global innovation platform, delivering next generation security and smart building solutions. JCI had already owned a majority stake in the company since 2014. ADT and Google Home partnership The partnership will combine Nest's award-winning hardware and services, powered by Google's machine learning technology, with ADT's installation, service and professional monitoring network to create a more helpful smart home and integrated experience for customers across the United States. Upon the closing of Google's equity investment in ADT, Google will own 6.6% of ADT's outstanding aggregate common equity. Securitas acquires STANLEY in Five Countries The acquisition is aligned with Securitas' ambition to double the size of its security solutions Securitas acquired STANLEY Security's electronic security businesses in Germany, Portugal, Switzerland, Singapore and India. The acquisition is aligned with Securitas' ambition to double the size of its security solutions and electronic security business and expands Securitas' electronic security footprint and capabilities. Allied Universal to Buy G4S Ending the year on a high note, the boards of directors managing Allied Universal and G4S reached an agreement on the terms of a recommended cash offer. The deal brings to a close a six-month bidding war for G4S. The combined business is expected to generate approximately $18 billion in annual revenues with a global workforce of more than 750,000 people in 85 countries. Quantum acquires Western Digital business line Quantum Corporation entered into an agreement with Western Digital Technologies, Inc., a subsidiary of Western Digital Corp., to acquire its ActiveScale object storage business. The acquisition demonstrates Quantum's commitment to innovation and growth, extending the company's leadership role in storing and managing video and unstructured data using a software-defined approach. AVA/Vaion/Jazz Networks Ava, a unified security company, announced the completion of the merger between Jazz Networks, renowned cyber security insider threat detection and response firm; and Vaion, an end-to-end video security solutions provider. Ava is now positioned to deliver unified cyber and physical security solutions to organizations worldwide.
How Fury Motors Took Control with Ava Aware and Global Axiom's Remote Monitoring Service
Fury Motors has served the St. Paul, Minnesota area for more than 50 years. Founded in 1963 as a family-owned and operated business, the dealership offers the community a diversified mix of vehicles and services including new and pre-owned vehicles, financing, auto repair, and maintenance. Currently, the dealership employs 115 people locally and is a one-stop-shop for all things automotive and trusted by the community. Committed to offering quality new and used vehicles for every taste and need, Fury Motors maintains a large and complete inventory of new Chrysler, Dodge, and Jeep vehicles. With more than $50M in inventory on a 10-acre lot, security has taken on a whole new level of importance since the dealership was founded. Challenges faced With the face of retail ever-evolving, challenges commonplace for auto dealerships have not only intensified but evolved, too. The safety and security of employees, customers, and assets have taken on a whole new meaning-making visibility into daily operations, not just important but critical to business success. Now more than ever businesses require flexibility, agility, and adaptability in their business solutions. This is particularly evident when it comes to solving security challenges. Fury Motors is no exception. The dealership realized simply recording security events as they happened was no longer enough. It needed to take a proactive stance on protecting its assets. Security of assets and operations To provide perspective, Fury Motors' video security system required constant monitoring to capture events that were time and cost-prohibitive even with a monitoring company. And, if they could afford to have someone watch the cameras 24x7, human observations are subject to error or oversight. Fury Motors relies on remote monitoring to protect its inventory and capture valuable insight As a result, most video footage was never viewed or put to practical use, so Fury Motors was missing valuable information that could improve the security of assets and its operations. With no guard on-site, Fury Motors relies on remote monitoring to protect its inventory as well as capture valuable insight into employee behavior and customer service practices. When the dealership turned to Global Axiom and Ava, a unified security company, it was losing $7K+ a month to internal theft and operational inefficiency above and beyond losses and damage to inventory. Global Axiom Remote Monitoring powered by Ava Aware Fury Motors realized that it could and should get more value from its remote monitoring service including its intelligent video security system and footage. The dealership turned to Global Axiom for a monitoring service coupled with Ava Aware to provide the perfect solution to stay a step ahead of criminals and potential losses. And even more importantly, it gives Fury Motors the data intelligence to take business operations to a whole new level with greater efficiency and resource optimization. Fury Motors needed a new approach to security. Specifically, a system to capture, analyze, and present the big picture data. Everything from monitoring people and assets on the outdoor car lots to technicians doing oil changes in the service bay to the handling of incoming parts and inventory after hours. Video monitoring solution Combination of Global Axiom's remote monitoring expertise and Ava Aware technology is unprecedented The dealership's new intelligent video monitoring solution uses artificial intelligence (AI) and machine learning bringing a new level of agility and flexibility to monitoring services allowing Fury Motors' security operators to quickly review footage from past incidents, increase situational awareness and respond time to evolving situations, and capture trend data for developing strategies and making data-driven decisions to prevent future problems. The combination of Global Axiom's remote monitoring expertise and powerful Ava Aware technology is unprecedented. Ava Aware allows Fury Motors to accelerate investigations by searching objects and events of interest with speed and precision. Critical when managing $50M+ in inventory. Four important Ava differentiators Proactive threat detection Ava's intelligent algorithms and self-learning detect abnormal behavior in specific Fury Motors scenarios and alerts operators in real-time. It intelligently highlights what's truly relevant from all Fury Motors' cameras, in real-time, all the time. Powerful search using machine learning Fury Motors is now able to search by event and similarity to perform appearance and image detection powered by machine learning capabilities. The dealership is now able to comb through countless hours of video in seconds. Critical in pre-empting theft and invaluable in managing operational efficiency. Directional audio analytics Fury Motors' dealership is expansive with $50M in inventory on-site. The dealership needed a solution like Ava Aware to provide 360-degree coverage with Ava's innovative acoustic sensors. The cameras identify specific sound patterns to determine the type of sound and its direction, and sends instant alerts to the Ava Aware video management system, providing Fury Motors' security operators with a complete overview of the surroundings. Enhanced business and operational insights Fury Motors security and operations teams now have more situational awareness and insights. The dealership can monitor and count people and vehicles, watch smart maps to understand hot spots or high traffic areas to manage occupancy and shift scheduling, and ultimately, improve customer service. Improved operational efficiency Fury Motors is positioned to carry on for another 50+ years as a leader in the St. Paul, Minnesota market. Management team is able to review past events, respond to changes in real-time, and enhance operational efficiency with real data With its new improved monitoring service powered by analytics, the dealership's management team is able to both review relevant past events but more importantly, proactively respond to situational changes in any environment via real-time alerts to prevent situations from occurring. Similarly, management is able to improve operational efficiency with real data. Ava's technology Ava's mobile technology allows investigators to immediately search footage across multiple video cameras from the field to decrease the time-to-target and save hours of investigation and suspect-tracking. Again, creating significant operational efficiencies and increasing the likelihood to prevent and/or recover lost assets. Video analytics Video analytics has also allowed Fury Motors to create customized alerts allowing the dealership to take a proactive and preventative response to a variety of problems. This need gained significance in the wake of health and safety guidelines put in place for COVID-19 and since has allowed Fury Motors to improve customer service by being more in tune with employee response times to customers on the lot. Data analytics The ability to detect both patterns and anomalies using Ava's powerful data analytics is empowering Fury Motors to enforce compliance and respond to important company mandates in the short term while improving operations and protecting employees and customers in the long-term. Win-Win partnership "The Ava Aware solution combined with the Global Axiom remote monitoring service has been a tremendous win. Not only have our losses been eliminated but more importantly the headaches around dealing with those losses are gone as well. Our goal is for our customers to feel safe on our lot no matter when they choose to shop. They should feel comfortable that if they drop their car off for service or trust us with it for repair we will keep it safe. The Ava / Global Axiom solution provides this level of service and allows us to stay focused on serving our customers," Fury Motor's Owner, Tom Leonard.
Related white papers
Monitoring Traffic Flow: Everywhere, All The Time
Delivering a Smart, Secure and Healthy Workplace with Cloud
Cloud Video and Smart Cities