Bosch Security Camera Mounts
(52)
Browse Security Camera Mounts
Security camera mount products updated recently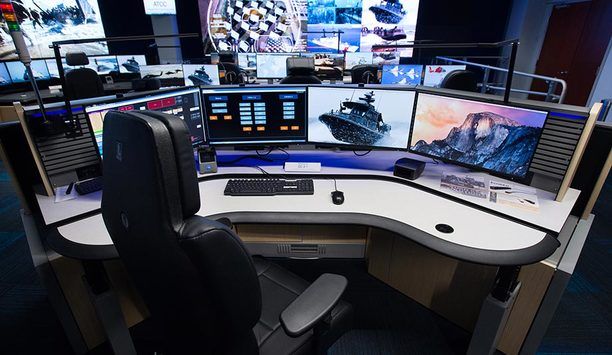 Ergonomic Standards Increase Control Room Productivity
Ergonomics are a critical, but often misunderstood aspect of designing control rooms for security. Ergonomics have a deep impact on the integrity of an operation, and the issue goes beyond the control room furniture. Matko Papic, Chief Technology Officer of Evans Consoles, divides ergonomics into three areas: physical (reach zones, touch points, monitors); cognitive (the individual's ability to process information without overlooking a critical element) and organizational (how the facility operates in various situations; e.g., is it adequately designed for an emergency event?). He says the Evans approach is to determine the precise placement required for each element an operator needs, and then to design and build console furniture to position it there. Basically, the idea is to tailor the control room to the operation. What tasks must an operator perform? Are they manageable or should they be divided up among several operators? Control room design should accommodate the need to collaborate, and be flexible enough to adapt to various situations. It all begins with understanding the information that needs to be processed, says Papic. Increased Productivity In The Workplace Because personnel are often stationed at a specific console, desk or workstation for long hours, physical problems and productivity issues can result, says Jim Coleman, National Sales Manager, AFC Industries. Ergonomically designed furniture and related products have been proven to increase productivity and alleviate physical stress in the workplace. Ergonomic furniture solutions are crafted for the ultimate in safety, adaptability, comfort and functionality. Coleman says AFC Industries can tailor furniture to specific needs and environment. For example, a height-adjustable workstation can be combined with adjustable monitor arm mounts to create a relaxed, comfortable environment. Furniture offers modern designs, comfortable ergonomics, and comprehensive features. Rugged materials withstand the 24/7 use of command control centers. Health Benefits Of Ergonomic Workstations A sedentary office environment is often an unhealthy one. "For people who sit most of the day, their risk of heart attack is about the same as smoking," says Martha Grogan, Cardiologist at the Mayo Clinic. Ongoing research and studies have shown that a change in posture (i.e., using ergonomic sit-to-stand workstations) is an effective means to combat these negative health issues. Using sit-to-stand workstations helps to eliminate musculoskeletal disorders caused by long-term sitting. They can also improve productivity and focus from the increased blood flow. Energy levels can rise and employees burn more calories. Control room design should accommodate the need to collaborate and be flexible enough to adapt to various situations "The ergonomic environment we create for control rooms involves considering every need of the staff at each workstation and their equipment, as well as workflow within the entire room," says Coleman. "From the proper setting of screen focal lengths to sound absorption and glare reduction, each requirement and phase of a control room design is a necessary process to ensure the protection and safety of people and property." Emergency Operations Center "The military has figured out that you are more alert when you are standing," says Randy Smith, President of Winsted, and the realization is guiding emergency operations center (EOC) design toward sit-stand. "As soon as there is an emergency, everybody stands up," Smith adds. Designing EOC environments also requires systems be integrated with annunciating signal lights to facilitate communication among operators. Winsted's sit-stand consoles can be combined with a motorized M-View monitor wall mount, enabling a 60-inch wall monitor to be raised and lowered to match the positioning of the sit-stand console. Larger, wall-mounted screens are easier to use for operators, since a larger monitor size can make it easier to read text on a screen, for example. Combining the larger monitor with sit-stand capabilities provides the best of both options. Many operators today stand for 50 percent of their day, says Smith. Ergonomic standards guide the design of Winsted's control room consoles, including ISO 11064 standards for the design of control centers. The furniture also is designed to accommodate industrial wire management (larger wire bundles), unlike furniture that might be bought in an office supply store. Read part 3 of our Control Rooms series here {##Poll37 - How well do you incorporate ergonomics into your control rooms?##}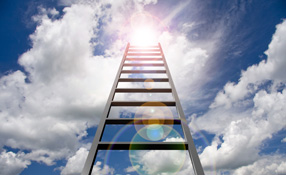 Improving Security System Installations With Acceptance Testing
Endless possibilities for security deployment have been made possible with technological advancements Significant technological advancements have created endless possibilities in how security is not only deployed, but also leveraged by the end user – the customer. For example, customers can now view surveillance at eight different offices in eight different states from a single, central location. A security director can manage an enterprise-wide access control system, including revoking or granting access control privileges, for 10,000 global employees from the company's headquarters in Chicago. However, with that increased level of system sophistication comes an added level of complexity. After successfully completing the installation of a security system, integrators are now expected to formally and contractually prove that the system works as outlined in the project specification document. Tom Feilen, Director of National Accounts for Koorsen Security Technology explains that this formal checks and balance process is gaining momentum in the security industry. The step-by-step process of Acceptance Testing is more commonly being written into bid specifications, especially for projects that require the expertise of an engineer and/or architect. Simply put, it is a way for the end user to make sure the system they paid for works properly and is delivered by the integrator as outlined in the project's request for proposal. While Acceptance Testing can be a time consuming process, it is a valuable industry tool. It is estimated that at least 95 percent of integrated security systems today have been brought through the Acceptance Testing process. Security systems have become more complicated in recent years. The introduction of IP-based, enterprise-wide and integrated solutions have all opened the door to more sophisticated access control and surveillance systems than ever thought possible. This process can vary depending upon the size of the project, but for a larger scale project, it is not uncommon for Acceptance Testing to take several weeks from start to finish. This timeline can be especially lengthy when the project involves hundreds of devices, such as access control readers, surveillance cameras, video recorders, intrusion sensors, and intercom systems. Most integrated security systems today have been brought through the Acceptance Testing process What is involved in the Acceptance Testing process? While the specific process can vary from integrator to integrator, many follow a similar process with their customer to ensure the system works accurately and that the customer has the proper certification documentation. The initial part of the process typically involves generating a report of each device installed as part of the system. This list enables the systems integrator to systematically test each device ensuring that individual devices are not specific points of failure for the overall system. For example, in a building equipped with a system that automatically releases the egress doors upon the fire alarm activation, it is important to make sure each door's electro-magnetic locking system is operating properly. The systems integrator would not only test that a door releases when the fire alarm sounds, but also to make sure the access control system is notified if the door is propped open or held open longer than in normal usage parameters. For a door that is also monitored by a surveillance camera, part of the testing would also involve making sure that an image being transmitted to a video monitor is coming from the correct surveillance camera and that the actual angle of the image is what the customer has requested and is correctly labeled as such. If a device does not function as it should, it is then added to a punch list that would require the systems integrator to repair that device within a certain period of time. Once repairs are made, the system integrator would then submit a letter to the client stating that every device has been tested and works properly. It is also important for the integrator that once the testing process is complete to obtain a customer sign off (Certificate of Acceptance) on all systems tested and documentation provided. This limits liability once the system is turned over. From a safety perspective, Acceptance Testing is also used to verify that T-bars and safety chains are installed on cameras that are mounted in drop ceilings. It can confirm that panels are mounted in a room that is properly heated and cooled to avoid major temperature swings. Also, as part of the Acceptance Testing checklist, it can insure that power supplies that drive all the security systems are properly rated with the recommended batteries for back-up. And, that emergency exist devices or card readers are not mounted more than 48-inches above ground. An Acceptance Testing process serves to protect the end user's investment After the project is complete, Acceptance Testing protects both parties involved against liability issues. One example is if the building has a fire and the functionality of the life safety system comes into question. Acceptance Testing can be used to prove that the system was able to function as specified and dispel any concerns about its performance. At that time, all close out sheets are turned in, along with as-built drawings and a manual providing a complete listing of each device and system installed. Today, these manuals not only come in paper form as part of a large binder, but also digital files saved to a disc. The benefit of providing the customer with a binder or documentation of the system is that should the end user/customer replace the person who manages security at the company, valuable information will not leave with that former employee. While this checklist to close out a project may appear trivial at first, it is an important part of the security project process. By implementing an Acceptance Testing program, it serves to protect the end user's investment, ensuring that the systems integrators hired for the project is knowledgeable and provides quality work. For the integrator, it helps towards the end goal of a satisfied customer.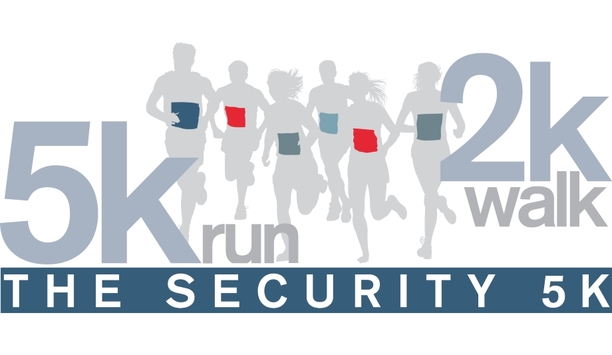 Mission 500 Announces A Security 5k/2k Fundraiser At ISC West 2020
Mission 500 is excited to announce this year's Security 5k/2k fundraiser at ISC West 2020 will be held on Thursday, March 19th. The event will be located at 2601 East Sunset Road, in Las Vegas, Nevada and will benefit children and families in need across the United States. Registrations to participate in this year's event are open. Those who are unable to attend or participate in the physical event can sign up and donate as a virtual runner or walker. Wide array of new security industry participants "2020 marks our eleventh year hosting the Security 5k/2k and we want to thank all of the previous participants and sponsors who have made the last ten years a tremendous success," said Tom Nolan, Director of Strategic Partnerships, Mission 500. We can't wait for this year's event and hope to meet a wide array of new security industry participants" "We can't wait for this year's event and hope to meet a wide array of new security industry participants, reconnect with prior ones, and have a great time while supporting this worthwhile cause." Participants in the Mission 500 Security 5k/2k will be awarded for their performance across various age categories, as well as those companies and individuals who led the fundraising effort. Humanitarian awards ceremony Those who succeed in raising $500 or more will automatically be enrolled in Mission 500's 500 Club and receive a jacket as recognition for their efforts. The Security 5k/2k Reception and Mission 500's CSR and Humanitarian Awards Ceremony will take place Thursday afternoon after the race (time and location to be announced). Confirmed charter sponsors include Alarm.com, Altronix Corporation, Axis Communications, Bosch Security Systems, BRINKS Home Security, CMAC, COPS Monitoring, Dahua Technology, DMP, Freeman, Galaxy Control Systems, HID Global, Hikvision, LENSEC, LRG Marketing Communications, Milestone Systems, Napco Starlink, PSA Security Network, Safety Technology International, Inc., and ZKTeco USA. The race is operated by Las Vegas Running Company, a locally based race management company.
ONVIF Reflects On 2019 Activities And Plans For New Profile Development In Annual Meeting
ONVIF, a global standardization initiative for IP-based physical security products, held its annual membership meeting in November, providing ONVIF members with an overview of important activities of 2019 and plans for the year ahead. Attendees heard presentations on the growth of ONVIF, as well as plans for new profile development. ONVIF Chairman Per Björkdahl highlighted the forum's achievements over the past year, particularly the market's continued support for the profile concept, with the number of conformant products surpassing 13,000 earlier this year. With six profiles to choose from and additional ones in development, ONVIF profiles have increasingly been included in various bid and specification processes in projects around the world, making it the de-facto interface in the industry. Björkdahl also noted the continued involvement of ONVIF in the International Electrotechnical Commission's work on international standardization, in addition to new proposals for cloud connectivity and interoperability between multiple systems. Video Enhancement Working Group The overarching goal of ONVIF is to provide to the market a single interface through which every system can operate As is tradition, ONVIF recognized the contributions of multiple individuals from various ONVIF committees. Steve Wolf, who served on several ONVIF committees on behalf of Pelco, received the ONVIF Service Award, which acknowledges individuals who have provided a long-term commitment to the organization. While serving on the Technical Committee, Wolf led the Security Working Group, and was also an active participant in the Video Enhancement Working Group, contributing to a number of improvements in how ONVIF approaches video. Andreas Schneider of Sony received the ONVIF Distinguished Service Award, which recognizes individuals who have made significant contributions to ONVIF over many years in multiple functions. Schneider's long-term service to the Technical Services Committee has positioned him as a major facilitator of the ONVIF organization, with contributions to multiple ONVIF profiles. Physical access control standards "The overarching goal of ONVIF is to provide to the market a single interface through which every system can operate," said Björkdahl. "Our honorees have shown significant and long-term commitment to our organization, in turn making this goal a reality one profile at a time. We thank both of our recipients for their innovation, hard work and service." ONVIF Technical Committee Chairman, Hans Busch of Bosch, spoke to members about the specification development roadmap, which highlights plans for future profile development, as well as the continued alignment to the standardization activities within the IEC TC 79 working groups for video surveillance and physical access control standards. Specifically, Busch covered what specifications are being examined for future profiles, and how they complement and further enhance existing ONVIF profiles. IP-based physical security products ONVIF continues to work with its members to expand the number of IP interoperability solutionsAs chair of the Technical Services Committee, Sony's Schneider gave an overview of the committee's work on new and existing profiles, client and device test tools, updates to the conformance process and tools, and the Developers' Plugfest. Shi-lin Chan of Axis Communications, who serves as chair of the ONVIF Communication Committee, provided a recap of ONVIF communication efforts in 2019, and discussed ONVIF's plans for the launch of a Mandarin website later this year. Founded in 2008, ONVIF is a well-recognized industry forum driving interoperability for IP-based physical security products. The organization has a global member base of established camera, video management system and access control companies and more than 13,000 profile conformant products. IP interoperability solutions ONVIF offers Profile S for streaming video; Profile G for recording and storage; Profile C for physical access control; Profile Q for improved out-of-the-box functionality, Profile A for broader access control configuration and Profile T for advanced streaming. ONVIF continues to work with its members to expand the number of IP interoperability solutions ONVIF conformant products can provide.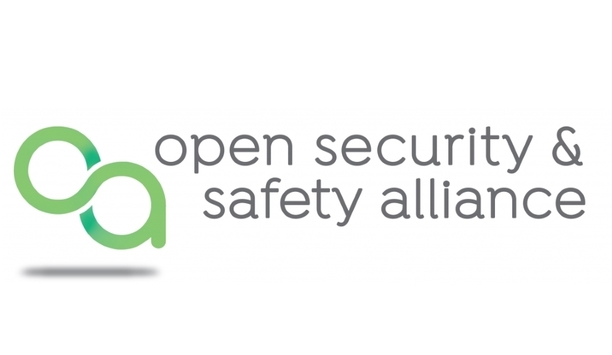 Open Security & Safety Alliance Celebrates Its 1st Anniversary In The Security Industry
The Open Security & Safety Alliance (OSSA), an industry body comprised of leaders, influencers and innovative organizations from all facets within the security, safety and building automation space, celebrates its one-year anniversary. Within its first 12 months, OSSA attracted 30+ members ranging from device manufacturers, software developers and system integrators to distributors and system on a chip (SoC) companies – helping lay the groundwork for improved security, safety, building automation and business intelligence solutions. Open security and safety ecosystem We're truly pleased at the progress achieved in just our first year by establishing an open security and safety ecosystem" "Through OSSA, we have competing and complementary institutions reaching across aisles and stepping outside of their brands to work together to push our whole industry into a new, more prosperous and efficient direction," said Johan Jubbega, President, Open Security & Safety Alliance. "We're truly pleased at the progress achieved in just our first year by establishing an open security and safety ecosystem comprised of 30+ renown companies, and having a market-changing digital marketplace and first commercially available video security camera offerings underway for year two as the Alliance continues to provide guidance and interpretation of common standards and specifications to promote more intelligent, productive solutions for users." Operation and maintenance of products Currently, security and safety solutions are fragmented and there is no collaborative approach to systems working together for bigger-picture success. Large amounts of data are left untapped in siloed systems that through cooperation can instead be utilized for better living, safety and security purposes. OSSA's mission is to work with market players to all start from the same 'recipe' when it comes to the development, deployment, operation and maintenance of products, software and services. The Alliance's vision is that the majority of the security and safety industry works with a common, vendor-agnostic operating system (OS) and IoT infrastructure – and agrees to implement or adhere to common approaches defined for common challenges like data security, privacy, product performance and easy consumption of data across multiple solutions. Collaborative digital marketplace They also started to define the common approaches and establishment of a shared IoT infrastructure This will substantially fuel usability and trust when it comes to security and safety solutions that are built on the foundations set forth by OSSA. From there, companies can differentiate through apps by way of a collaborative digital marketplace – similar to how we all access/download/use applications between an app store and our smart phones and other digital devices. Already within its first year, OSSA member companies created the first common Technology Stack specification including the definition of a common operating system for video security devices. They also started to define the common approaches and establishment of a shared IoT infrastructure, including a digital marketplace. This framework allows the trapped – and mostly unused – data captured by any brand of device to be unleashed and available for good purpose. It also reduces friction when conceiving, deploying and maintaining security and safety devices, systems and settings and inspires innovation by opening the doors to data interpretation and possibilities. This platform revolution that OSSA envisions will benefit everyone involved. Significant outputs from Alliance workgroups Significant outputs from Alliance workgroups over the past 12 months include: Documentation of a common Technology Stack including the definition of a common vendor-agnostic OS. First description of a common market approach to data security and privacy. OSSA member Security and Safety Things GmbH (SAST) realized a first version of its OS as set forth in the common Technology Stack defined by OSSA – enabling the creation of prototype cameras. Together with SAST's first open app store for security cameras, various innovative applications were showcased this year from ISC West 2019, IFSEC 2019 and GSX 2019. The commercial launch of the platform is planned for Q1 2020. OSSA members fulfilled their first prototype cameras based on the commonly defined Technology Stack and OS, and showcased them throughout 2019 at ISC West, IFSEC and last week from GSX. Change for the betterment of the industry The Open Security & Safety Alliance's five founding companies – Bosch Building Technologies, Hanwha Techwin, Milestone Systems, Pelco™ and VIVOTEK Inc – are joined by 25+ other inventive international players that currently comprise the OSSA member roster. The Alliance is designed to include everyone and offers membership levels to meet the needs of companies big or small. Benefits of joining OSSA include access to the Alliance framework and the ability to connect, discuss, influence and collaborate with other Alliance members to steer change for the betterment of the industry.
Featured white papers
RFID and Smartphone Readers in Physical Access Control
Download
Access Control & Intelligent Vehicle Screening
Download
How Plate Reader Technology Increases Your Perimeter Security
Download