eneo Security Surveillance Monitors
(44)
Browse Security Surveillance Monitors
Security monitor products updated recently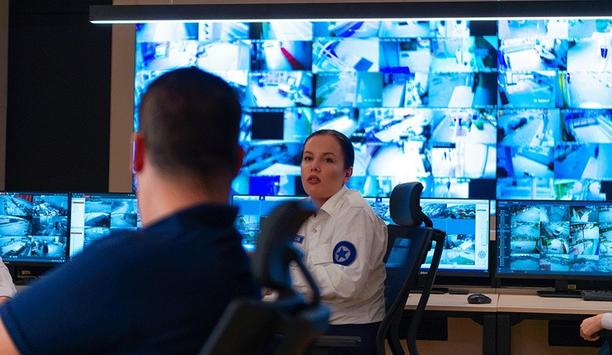 How AI And Security Guards Work Together Using Video Analytics
How AI and humans can work together is a longstanding debate. As society progresses technologically, there's always the worry of robots taking over jobs. Self-checkout tills, automated factory machines, and video analytics are all improving efficiency and productivity, but they can still work in tandem with humans, and in most cases, they need to. Video analytics in particular is one impressively intelligent piece of technology that security guards can utilize. How can video analytics help with certain security scenarios? Video analytics tools Before video analytics or even CCTV in general, if a child went missing in a shopping centre, we could only rely on humans. Take a crowded Saturday shopping centre, a complex one with a multitude of shops and eateries, you'd have to alert the security personnel, rely on a tannoy and search party, and hope for a lockdown to find a lost or kidnapped child. With video analytics, how would this scenario play out? It's pretty mind-blowing. As soon as security is alerted, they can work with the video analytics tools to instruct it precisely With the same scenario, you now have the help of many different cameras, but then there's the task of searching through all the CCTV resources and footage. That's where complex search functions come in. As soon as security is alerted, they can work with the video analytics tools to instruct it precisely on what footage to narrow down, and there's a lot of filters and functions to use. Expected movement direction For instance, they can tick a 'human' field, so the AI can track and filter out vehicles, objects etc., and then they can input height, clothing colours, time the child went missing, and last known location. There's a complex event to check too, under 'child kidnap'. For a more accurate search, security guards can then add in a searching criterion by drawing the child's expected movement direction using a visual query function. A unique function like this enables visual criteria-based searches rather than text-based ones. The tech will then narrow down to the images/videos showing the criteria they've inputted, showing the object/child that matches the data and filter input. Detecting facial data There are illegal demonstrations and troublesome interferences that police have to deal with A white-list face recognition function is then used to track the child's route which means the AI can detect facial data that has not been previously saved in the database, allowing it to track the route of a target entity, all in real time. Then, security guards can confirm the child's route and current location. All up-to-date info can then be transferred to an onsite guard's mobile phone for them to confirm the missing child's movement route, face, and current location, helping to find them as quickly as possible. Often, there are illegal demonstrations and troublesome interferences that police have to deal with. Video analytics and surveillance can not only capture these, but they can be used to predict when they may happen, providing a more efficient process in dealing with these types of situations and gathering resources. Event processing functions Picture a public square with a number of entries into the main area, and at each entry point or path, there is CCTV. Those in the control room can set two events for each camera: a grouping event and a path-passing event. These are pretty self-explanatory. A grouping event covers images of seeing people gathering in close proximity and a path-passing event will show when people are passing through or entering. The video analytics tool can look out for large gatherings and increased footfall to alert security By setting these two events, the video analytics tool can look out for large gatherings and increased footfall to alert security or whoever is monitoring to be cautious of protests, demonstrations or any commotion. Using complex event processing functions, over-detection of alarms can also be prevented, especially if there's a busy day with many passing through. Reducing false alarms By combining the two events, that filters down the triggers for alarms for better accuracy to predict certain situations, like a demonstration. The AI can also be set to only trigger an alarm when the two events are happening simultaneously on all the cameras of each entry to reduce false alarms. There are so many situations and events that video analytics can be programmed to monitor. You can tick fields to monitor any objects that have appeared, disappeared, or been abandoned. You can also check events like path-passing to monitor traffic, as well as loitering, fighting, grouping, a sudden scene change, smoke, flames, falling, unsafe crossing, traffic jams and car accidents etc. Preventing unsafe situations Complex events can include violations of one-way systems, blacklist-detected vehicles Complex events can include violations of one-way systems, blacklist-detected vehicles, person and vehicle tracking, child kidnaps, waste collection, over-speed vehicles, and demonstration detections. The use of video analytics expands our capabilities tremendously, working in real time to detect and help predict security-related situations. Together with security agents, guards and operatives, AI in CCTV means resources can be better prepared, and that the likelihood of preventing unsafe situations can be greatly improved. It's a winning team, as AI won't always get it right but it's there to be the advanced eyes we need to help keep businesses, premises and areas safer.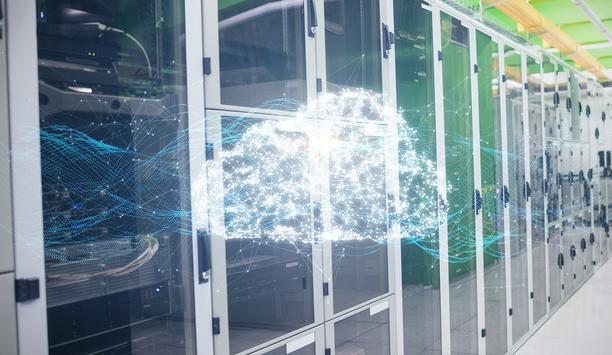 Video Surveillance As A Service (VSaaS) From Integrator And User Perspective
Technology based on the cloud has become a popular trend. Most IT systems now operate within the cloud or offer cloud capabilities, and video surveillance is no exception: virtually every major hardware and software vendor offers cloud-based services. Users benefit from the cloud due to its numerous advantages, such as ease of implementation, scalability, low maintenance costs, etc. Video surveillance as a service (VSaaS) offers many choices, so there is an optimal solution for each user. However, what about integrators? For them, VSaaS is also a game-changer. Integrators are now incentivized to think about how they can maintain their markets and take advantage of the new business opportunities that the cloud model provides. Hosted video surveillance The cloud service model has drastically changed the role of an integrator. Traditionally, integrators provided a variety of services including system installation, support, and maintenance, as well as served as a bridge between vendors and end-users. In contrast, hosted video surveillance as a service requires a security system installer to simply install cameras and connect them to the network, while the provider is in direct contact with each end-user. The cloud service model has drastically changed the role of an integrator There is no end to on-premises systems. However, the percentage of systems where the integrator's role is eliminated or considerably reduced will continue to increase. How can integrators sustain their markets and stay profitable? A prospective business model might be to become a provider of VSaaS ('cloud integrator') in partnership with software platform vendors. Cloud-Based surveillance Some VMS vendors offer software VSaaS platforms that form the basis for cloud-based surveillance systems. Using these solutions, a data center operator, integrator, or telecom service provider can design a public VSaaS or VSaaS in a private cloud to service a large customer. The infrastructure can be built on any generic cloud platform or data center, as well as resources owned by the provider or client. So, VSaaS providers have the choice between renting infrastructure from a public cloud service like Amazon Web Services, Microsoft Azure, or Google Cloud or using their own or clients' computing infrastructure (virtual machines or physical servers). Gaining competitive advantage When integrators purchase commitment use contracts for several years, they can achieve significant savings As an example, a telecom carrier could deploy VSaaS on their own infrastructure to expand their service offering for clients, gaining a competitive advantage and enhancing profits per user. Using a public cloud, a smaller integrator can host the computing infrastructure immediately, without incurring up-front costs and with no need to maintain the system. These cloud services provide scalability, security, and reliability with zero initial investment. When integrators purchase commitment use contracts for several years, they can achieve significant savings. Next, let's examine VSaaS options available in the market from an end-users point of view. With hosted (or cloud-first, or true-cloud) VSaaS solutions, all the video feeds are transmitted directly from cameras to the cloud. Optionally, video can be buffered to SD cards installed on cameras to prevent data losses in case of Internet connection failures. Dedicated hardware bridges Service providers may offer dedicated hardware bridges for buffering video footage There are many providers of such services that offer their own brand cameras. Connecting these devices to the cloud should only take a few clicks. Firmware updates are usually centralized, so users don't have to worry about security breaches. Service providers may offer dedicated hardware bridges for buffering video footage and secure connections to the cloud for their branded and third-party cameras. Typical bridges are inexpensive, basic NVRs that receive video feeds from cameras, record on HDD, and send video streams to the cloud. The most feature-rich bridges include those with video analytics, data encryption, etc. Introducing a bridge or NVR makes the system hybrid, with videos stored both locally and in the cloud. At the other end of the spectrum relative to hosted VSaaS, there are cloud-managed systems. Video management software In this case, video is stored on-site on DVRs, NVRs, video management software servers, or even locally on cameras, with an option of storing short portions of footage (like alarm videos) in the cloud for quick access. A cloud service can be used for remote viewing live video feeds and recorded footage, as well as for system configuration and health monitoring. Cloud management services often come bundled with security cameras, NVRs, and video management software, whereas other VSaaS generally require subscriptions. Keep in mind that the system, in this case, remains on-premises, and the advantages of the cloud are limited to remote monitoring and configuring. It's a good choice for businesses that are spread across several locations or branches, especially if they have systems in place at each site. On-Site infrastructure All that needs to be changed is the NVRs or VMS with a cloud-compatible model or version All locations and devices can be remotely monitored using the cloud while keeping most of the existing on-site infrastructure. All that needs to be changed is the NVRs or VMS with a cloud-compatible model or version. Other methods are more costly and/or require more resources to implement. Hosted VSaaS helps leverage the cloud for the highest number of benefits in terms of cost and technological advantages. In this case, the on-site infrastructure consists of only IP cameras and network equipment. This reduces maintenance costs substantially and also sets the foundation for another advantage of VSaaS: extreme and rapid scalability. At the same time, the outgoing connection at each site is critical for hosted VSaaS. Video quality and the number of cameras directly depend on bandwidth. Broadband-Connected locations Because the system does not work offline, a stable connection is required to stream videos. In addition, cloud storage can be expensive when many cameras are involved, or when video archives are retained for an extended period. The hosted VSaaS is a great choice for a small broadband-connected location The hosted VSaaS is a great choice for small broadband-connected locations and is also the most efficient way to centralize video surveillance for multiple sites of the same type, provided they do not have a legacy system. Since it is easy to implement and maintain, this cloud technology is especially popular in countries with high labor costs. Using different software and hardware platforms, integrators can implement various types of VSaaS solutions. Quick remote access For those who adhere to the classic on-premises approach, adding a cloud-based monitoring service can grow their value proposition for clients with out-of-the-box capabilities of quick remote access to multiple widely dispersed sites and devices. For small true-cloud setups, there is a possibility to rent a virtual machine and storage capacity in a public cloud (such as Amazon, Google, or Microsoft) and deploy the cloud-based VMS server that can handle dozens of cameras. In terms of features, such a system may include anything from plain video monitoring via a web interface to GPU-accelerated AI video analytics and smart search in recorded footage, depending on the particular software platform. Optimizing internet connection Hybrid VSaaS is the most flexible approach that enables tailoring the system to the users' needs High-scale installations, such as VSaaS for public use or large private systems for major clients, involve multiple parts like a virtual VMS server cluster, web portal, report subsystem, etc. Such systems can also utilize either own or rented infrastructure. Some vendors offer software for complex installations of this kind, though there are not as many options as for cloud-managed systems. Finally, hybrid VSaaS is the most flexible approach that enables tailoring the system to the users' unique needs while optimizing internet connection bandwidth, cloud storage costs, and infrastructure complexity. It's high time for integrators to gain experience, choose the right hardware and software, and explore different ways of building systems that will suit evolving customer demands in the future.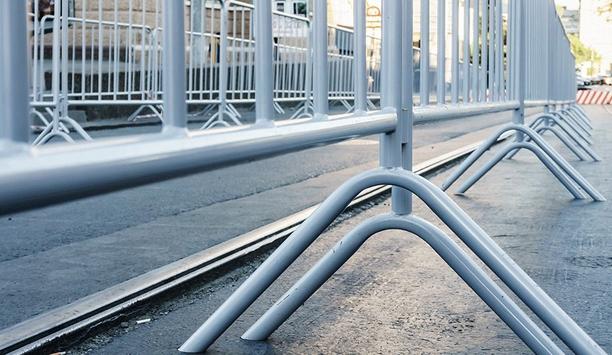 Changing The Landscape Of Event Security With Martyn's Law
Martyn's Law (also known as 'Protect Duty') could forever change the landscape of event security if changes to legislation are passed. Some would argue it already has. In 2017, just as concertgoers were leaving the Manchester Arena, a terrorist detonated an improvised explosive device in a suicide attack killing 22 and injuring more than 250. The mother of one of the victims, Martyn Hett, has tirelessly campaigned for tighter security and a duty of care to be placed upon venues to protect their patrons. As a result, Martyn's Law ('Protect Duty') has been proposed in UK legislation to protect the public from terrorism. At the same time, other global trends have indicated the need for action on this front. Labor-Intensive task The Global Terrorism Index 2020, for instance, reported a steep increase in far-right attacks in North America, Western Europe, and Oceania, stating a 250% rise since 2014, with a 709% increase in deaths over the same period. But, how do we implement the measures proposed by Martyn's law without intruding on our lives through mass surveillance? The Global Terrorism Index 2020, reported a steep increase in far-right attacks in North America Traditionally, cameras and CCTV have been the go-to solution for monitoring. However, maintaining a comprehensive view of locations with complex layouts or venues that host large crowds and gatherings can be a challenging and labor-intensive task for operatives. Camera outputs have been designed to be interpreted by people, which, in turn, requires a significant human resource that's liable to inconsistent levels of accuracy in complex environments where getting things wrong can have a catastrophic impact. Highly accurate insights Fortunately, technology is evolving. AI-based perception strategies are being developed alongside advancements in 3D data capture technologies – including lidar, radar, and ToF cameras - that are capable of transforming surveillance with enhanced layers of autonomy and intelligence. As a result, smart, automated systems will be able to work alongside the security workforce to provide an always-on, omniscient view of the environment, delivering highly accurate insights and actionable data. And, with the right approach, this can be achieved without undue impact on our rights as private citizens. While much of this innovation isn't new, it has been held back from at-scale adoption due to the gaps that remain between the data that's captured and the machine's ability to process it into an actionable insight. High traffic environments It's crucial that they are able to detect all individuals and track their behavior as they interact In security, for example, this gap is most present when it comes to addressing occlusion (in other words, recognizing objects that move in and out of view of the sensors scanning a space). For security systems to provide the high levels of accuracy required in high traffic environments, such as concert venues, it's crucial that they are able to detect all individuals and track their behavior as they interact with a space and those within it. This, of course, is possible using multiple sensor modes. However, without the right perception platform to interpret the data being captured, the risk of missing crucial events as a result of the machine misinterpreting a partially concealed individual as an inanimate object, for instance, is significant. Identifiable personal data This gap is narrowing, and thanks to the first wave of sensor innovators, this shift in dependence from video read by people to 3D data point clouds read by machines have meant that we are now able to capture much richer information and data sets that can precisely detect and classify objects and behaviors – without capturing biometric and identifiable personal data. But what we need to fully close the gap are perception strategies and approaches that can adapt to the ever-changing nature of real-world environments. This gap is narrowing, and thanks to the first wave of sensor innovators Until now, this has been a lengthy and costly process requiring those implementing or developing solutions to start from scratch in developing software, algorithms, and training data every time the context or sensor mode is changed. But, by combining proven 3D sensor technologies like lidar with the deep learning first approach, this needed to be the case. Edge processing platform That's why we are developing an adaptive edge processing platform for lidar that's capable of understanding the past and present behavior of people and objects within a given area. Through deep learning, it can predict the near-future behavior of each object with some degree of certainty, thereby accurately and consistently generating real-time data and tracking the movement of people in the secured environment at scale. This approach has value beyond security. Facilities teams, for example, can extract a wealth of information beyond the primary function of security to support other priorities such as cleaning (tracking facility usage so that schedules can be adjusted), while retailers can optimize advertising and display efforts by identifying areas of high footfall. Likewise, health and safety teams can gather much deeper insights into the way spaces are used to enhance processes and measures to protect their users. Programming limitless scenarios Martyn's Law will leave them with no option but to rethink their approach to security and safety As we've explained, perception is reaching new levels of sophistication through deep learning. By continually programming limitless scenarios, our approach can provide consistently accurate and rich data that users can trust. This will ultimately change the way we manage environments at a time when liability comes with ever-increasing consequences. For venue providers, Martyn's Law will leave them with no option but to rethink their approach to security and safety. But, with new, smarter, more accurate tools at their disposal that will enable them to predict and protect, rather than just react, risks – both human and commercial – can be addressed. Meanwhile, the public can take comfort in knowing that measures to keep them safe needn't mean sacrificing their privacy. Eneo Complete Systems Are Being Used In Over Sixty Müller Health And Beauty Retailers
Müller is one of Europe's leading health and beauty retail companies. Nearly 24,000 employees work in over 600 locations all over the continent. And Müller continues to grow: an average of 50 new stores are opened each year with a product range which includes CDs, toys and stationery and really sets itself apart from the competition – at prices which Müller invites you to check against competitors' prices, in accordance with their slogan: "You should compare our prices." Müller ensures that prices will remain just as low in the future by using eneo video surveillance which has been installed in over sixty Müller stores so far. Inventory discrepancies are a growing problem in retail and can lead to rising prices if they are not prevented effectively. Thus protecting honest customers is essential. At Müller, the installation of the systems is always in accordance with strict data protection regulations which are fulfilled meticulously by the responsible installation company. Why did Müller choose eneo? "Based on the recommendation of our installation company, we carried out a three-week test in one location, and it was very successful," explains Mario Messner, Managing Director at the security agency Müller Sicherheitsdienst Ulm MSDU. "Due to the high image quality, a lower recording rate was sufficient compared to another recorder model which we had in operation at the same time with 25 pictures per second. Because we wanted to keep the memory requirements as low as possible, it didn't take us long to make a decision. We were also impressed by the price-performance ratio, which is significant when numerous cameras are being installed in each store." Mario Messner has never regretted this decision, quite the contrary. "We now have numerous cameras, domes and recorders from eneo in operation in over sixty stores. The number is in the hundreds. The failure rate is so minimal that it is negligible. The equipment is absolutely reliable." Security With 360° Video Surveillance: Use Of The Eneo Almira Camera In The Jewish Museum, Frankfurt, Germany
The Jewish Museum in Frankfurt is one of the three major Jewish museums in Germany. It traces the interrelationship between Jews in Germany and their environment based on the example of Frankfurt. Prior to World War II the city of Frankfurt had the highest percentage of Jewish inhabitants with over 26,000 Jewish citizens. The building is secured today by 360° video surveillance. Its open character was intentionally selected, as the changing exhibitions are to be accessible to all interested visitors. However the museum, which is housed in two classical mansions, is one of the sites generally at risk as is the Holocaust Memorial in Berlin. A balancing act that requires exceptional understanding from decision makers when it comes to security precautions. Blind angles caused by concrete columns in the foyerThe solid reinforced concrete construction of the building complex renovated in the 1980s in particular cannot always be regarded as being advantageous. Several concrete columns in the entrance area obstruct viewing and proved to be restrictive for installation of a video surveillance system suitable for identification of persons. Thomas Sittig, Technical Director of the Museum and responsible for security said, "In addition to appropriate checks of baggage and persons we have been using video surveillance since the opening. However, we encountered some difficulties in extending the existing system in the sensitive entrance area - on the one hand some areas of the foyer are difficult to view, and on the other hand the cable routing was made difficult because of the reinforced concrete and it is not possible to put it under plaster."Perfect solution replaces several cameras In the planning phase Peter Kleist, the Project Manager of Heer GmbH from Frankfurt, therefore proposed a solution with 360° video surveillance. He said, "The floor plan would have made at least five or six conventional surveillance cameras necessary to cover all the angles. But when we then considered the Almira System with its four virtual cameras, it immediately awakened great interest!″ The special lens of this ultra wide-angle camera not only delivers a 360° image field; with the 'Almira C-1202', up to four virtual cameras can be displayed and controlled with full Pan/Tilt/Zoom functionality. The system is installed at a three-metre height so it can be seen and it has the whole foyer in view. Plus, its high-resolution 3-megapixel CMOS sensor delivers brilliant quality pictures to the full satisfaction of viewers when they view the 42" plasma monitor in the control centre. Three megapixels for clear and sharp picturesThe Security Officer can now choose between 2 x 180° panorama, 4 x 90° panorama or 360° views, and use a Videor KBD1 Keyboard to control the camera and all the fully electronic PTZ functions. At the same time, persons who enter a predefined area can be tracked automatically by the 'Motion Tracking' function. "Features such as the integral motion detector, 4x zoom and intelligent alarm management are very helpful for us. In particular the retrospective motion tracking, or the 'Luggage Left' function that allows objects to be monitored in predefined areas. The system immediately triggers an alarm when an exhibit is removed or, for example, an unattended bag is added," explained Sittig. High-resolution 360° recording"The 360° camera images are recorded by the 'Almira R-01' Network Recorder which is matched especially to the Almira Camera," explained Peter Kleist. "The recorder is connected over a high-speed data link and we installed it behind one of the columns. It provides the advantage of also allowing execution of the full functionality of the 360° camera with a digital recorder - including the PTZ functions for the recorded pictures." Recording can be carried out controlled by events or time or also continuous; the 400 GB hard disk permits a recording time length of up to several weeks. Furthermore, duplex operation allows simultaneous recording and replay. In addition, it has extensive search functions, programmable pre- and post-alarm recording and sector naming for monitoring of obscured locations, such as the museum entrance area for example. Heer GmbH installed normal surveillance cameras in the outer area of the Rothschild Palace, which was built from 1812 to 1824. A total of eleven eneo CCTV cameras monitor the exterior facades, barriers and the different entrances. In addition to the 42" plasma monitor, their pictures are also switched to a further seven eneo control monitors at the cash desk and personnel entrance, and they are recorded by an eneo 16-channel DLR1 Digital Recorder in the control centre. Designed for discrete video surveillance Sittig is fully satisfied with the innovative camera system. "The 360° camera with matching recorder is the optimum solution for us - the system fulfills all the criteria we require: it is easy to install, its virtual cameras have everything in view throughout the whole area and they, just like the Almira Recorder, deliver clear and sharp pictures.″In this project, the preventative use of the camera system that is seen immediately upon entering the building is rather unusual: the camera and recorder were designed for discrete video surveillance and can be housed nearly invisibly in the ceiling when required. Such as the tiny cylinder camera that is installed barely noticeably above the entrance steps and which delivers first-class pictures.
Related white papers
Connected Video Technology for Safe Cities
Monitoring Traffic Flow: Everywhere, All The Time
Ensuring Cybersecurity Of Video