Bosch Security Surveillance Monitors
(22)
Browse Security Surveillance Monitors
Security monitor products updated recently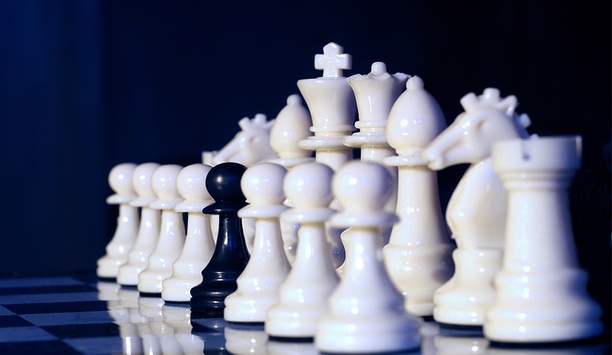 How To Build An Insider Threat Program
Insider threat programs started with counter-espionage cases in the government. Today, insider threat programs have become a more common practice in all industries, as companies understand the risks associated with not having one. To build a program, you must first understand what an insider threat is. An insider threat is an employee, contractor, visitor or other insider who have been granted physical or logical access to a company that can cause extensive damage. Damage ranges from emotional or physical injury, to personnel, financial and reputational loss to data loss/manipulation or destruction of assets. Financial and confidential information While malicious insiders only make up 22% of the threats, they have the most impact on an organization Most threats are derived from the accidental insider. For example, it's the person who is working on a competitive sales pitch on an airplane and is plugging in financial and confidential information. They are working hard, yet their company's information is exposed to everyone around them. Another type of insider, the compromised insider, is the person who accidentally downloaded malware when clicking on a fake, urgent email, exposing their information. Malicious insiders cause the greatest concerns. These are the rogue employees who may feel threatened. They may turn violent or take action to damage the company. Or you have the criminal actor employees who are truly malicious and have been hired or bribed by another company to gather intel. Their goal is to gather data and assets to cause damage for a specific purpose. While malicious insiders only make up 22% of the threats, they have the most impact on an organization. They can cause brand and financial damage, along with physical and mental damage. Insider threat program Once you determine you need an insider threat program, you need to build a business case and support it with requirements. Depending on your industry, you can start with regulatory requirements such as HIPAA, NERC CIP, PCI, etc. Talk to your regulator and get their input. Everyone needs to be onboard, understand the intricacies of enacting a program Next, get a top to bottom risk assessment to learn your organization's risks. A risk assessment will help you prioritize your risks and provide recommendations about what you need to include in your program. Begin by meeting with senior leadership, including your CEO to discuss expectations. Creating an insider threat program will change the company culture, and the CEO must understand the gravity of his/her decision before moving forward. Everyone needs to be onboard, understand the intricacies of enacting a program and support it before its implemented. Determining the level of monitoring The size and complexity of your company will determine the type of program needed. One size does not fit all. It will determine what technologies are required and how much personnel is needed to execute the program. The company must determine what level of monitoring is needed to meet their goals. After the leadership team decides, form a steering committee that includes someone from legal, HR and IT. Other departments can join as necessary. This team sets up the structure, lays out the plan, determines the budget and what type of technologies are needed. For small companies, the best value is education. Educate your employees about the program, build the culture and promote awareness. Teach employees about the behaviors you are looking for and how to report them. Behavioral analysis software Every company is different and you need to determine what will gain employee support The steering committee will need to decide what is out of scope. Every company is different and you need to determine what will gain employee support. The tools put in place cannot monitor employee productivity (web surfing). That is out of scope and will disrupt the company culture. What technology does your organization need to detect insider threats? Organizations need software solutions that monitor, aggregate and analyze data to identify potential threats. Behavioral analysis software looks at patterns of behavior and identifies anomalies. Use business intelligence/data analytics solutions to solve this challenge. This solution learns the normal behavior of people and notifies security staff when behavior changes. This is done by setting a set risk score. Once the score crosses a determined threshold, an alert is triggered. Case and incident management tools Predictive analytics technology reviews behaviors and identifies sensitive areas of companies (pharmacies, server rooms) or files (HR, finance, development). If it sees anomalous behavior, it can predict behaviours. It can determine if someone is going to take data. It helps companies take steps to get ahead of bad behavior. If an employee sends hostile emails, they are picked up and an alert is triggered User sentiment detection software can work in real time. If an employee sends hostile emails, they are picked up and an alert is triggered. The SOC and HR are notified and security dispatched. Depending on how a company has this process set-up, it could potentially save lives. Now that your organization has all this data, how do you pull it together? Case and incident management tools can pool data points and create threat dashboards. Cyber detection system with access control An integrated security system is recommended to be successful. It will eliminate bubbles and share data to see real-time patterns. If HR, security and compliance departments are doing investigations, they can consolidate systems into the same tool to have better data aggregation. Companies can link their IT/cyber detection system with access control. Deploying a true, integrated, open system provides a better insider threat program. Big companies should invest in trained counterintelligence investigators to operate the program. They can help identify the sensitive areas, identify who the people are that have the most access to them, or are in a position to do the greatest amount of harm to the company and who to put mitigation plans around to protect them. They also run the investigations. Potential risky behavior Using the right technology along with thorough processes will result in a successful program You need to detect which individuals are interacting with information systems that pose the greatest potential risk. You need to rapidly and thoroughly understand the user's potential risky behavior and the context around it. Context is important. You need to decide what to investigate and make it clear to employees. Otherwise you will create a negative culture at your company. Develop a security-aware culture. Involve the crowd. Get an app so if someone sees something they can say something. IT should not run the insider threat program. IT is the most privileged department in an organization. If something goes wrong with an IT person, they have the most ability to do harm and cover their tracks. They need to be an important partner, but don't let them have ownership and don't let their administrators have access. Educating your employees and creating a positive culture around an insider threat program takes time and patience. Using the right technology along with thorough processes will result in a successful program. It's okay to start small and build.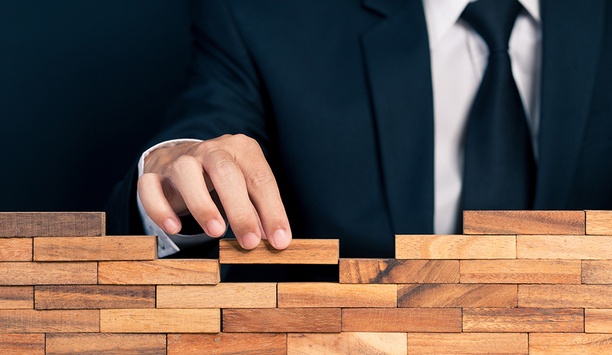 The Benefits Of An Integrated Security System
Today, the world is connected like never before. Your watch is connected to your phone, which is connected to your tablet and so on. As we've begun to embrace this 'smart' lifestyle, what we're really embracing is the integration of systems. Why do we connect our devices? The simplest answer is that it makes life easier. But, if that's the case, why stop at our own personal devices? Connection, when applied to a business' operations, is no different: it lowers effort and expedites decision making. Integrating security systems Systems integration takes the idea of connected devices and applies it to an enterprise Systems integration takes the idea of connected devices and applies it to an enterprise, bringing disparate subcomponents into a single ecosystem. This could mean adding a new, overarching system to pull and collect data from existing subsystems, or adapting an existing system to serve as a data collection hub. Regardless of the method, the purpose is to create a single, unified view. Ultimately, it's about simplifying processes, gaining actionable insights into operations and facilitating efficient decision-making. Although integration is becoming the new norm in other areas of life, businesses often opt out of integrating security systems because of misconceptions about the time and resources required to successfully make the change. So, instead of a streamlined operation, the various security systems and devices are siloed, not communicating with each other and typically being run by different teams within an organization. Time-Intensive process When systems are not integrated, companies face a wide range of risks driven by a lack of transparency and information sharing, including actual loss of property or assets. For example, a team in charge of access control is alerted to a door being opened in the middle of the night but can't see what exactly is taking place through video surveillance. Without integrated systems they have no way of knowing if it was a burglar, an equipment malfunction or a gust of wind. Without integration between systems and teams, the ability to quickly put the right pieces in front of decision makers is missing. Instead, the team would have to go back and manually look for footage that corresponds with the time a door was open to figure out which door it was, who opened it and what happened after, which can be a time-intensive process. Integrating access control and surveillance systems Theft and vandalism occur quickly, meaning systems and users must work faster in order to prevent it This slowed response time adds risk to the system. Theft and vandalism occur quickly, meaning systems and users must work faster in order to prevent it. Security systems can do more than communicate that theft or vandalism occurred. Properly integrated, these systems alert users of pre-incident indicators before an event happens or deter events altogether. This gives teams and decision makers more time to make effective decisions. Integrating access control and surveillance systems allows for a more proactive approach. If a door is opened when it's not supposed to be, an integrated system enables users to quickly see what door was opened, who opened it and make a quick decision. Integrated solutions are more effective, more efficient and help drive cost-saving decisions. Ideally, companies should establish integrated solutions from the start of operations. This allows companies to anticipate problems and adjust accordingly instead of reacting after an incident has occurred. Security camera system Although starting from the beginning is the best way to ensure comprehensive security, many companies have existing security systems, requiring integration and implementation to bring them together. Typically, companies with established security systems worry about the impact to infrastructure requirements. Is additional infrastructure necessary? How and where should it be added? What financial or human resources are required? These concerns drive a mentality that the benefits gained from an integrated solution aren't worth the costs of implementation. Thankfully, this is becoming less of a problem as security providers, like Twenty20™ Solutions, work to offer adaptable solutions. With flexible options, operators don't worry about adding or replacing infrastructure to align with a provider's model. This allows users to monitor camera footage and gate traffic from one system If a company has an existing security camera system, but identifies a need for access control, a modern integrated solution provider can supply the gates for access points and equip the gates and cameras with the technology to connect the two. This allows users to monitor camera footage and gate traffic from one system. This model also spares operators additional costs by using a sole vendor for supplemental needs. Overall management of security While a single, unified system is beneficial for cost saving, it can also help the overall management of security. The ability to view all operating systems in one dashboard allows security personnel to manage a site from any location, reducing the expense and effort required to manage a system. The mobile world today means security directors no longer need to be in a centralized operations center to see alerts and make decisions. This simplifies processes by allowing users to quickly see an alert, pull up a camera, delete a user or check an access log from a phone. Modern networks are secure and accessible to those with permissions, without requiring those users to be physically present. Consolidating security systems is the first step companies can take toward streamlining work, information and costs. The next step is integrating all sites, both remote and on-grid. Energy and communication technology The integration of sites and systems turns mountains of data and information into actionable intelligence Traditional methods demanded two systems: one for on-grid facilities and another for off-grid locations. With advancements in energy and communication technology, the need for multiple systems is gone. Data from remote sites can be safely and securely fed into an existing system. These remote locations may gather, distribute and manage data in a different manner than a connected system due to the cost of transmission via remote connections (i.e., cellular or satellite connection). The end result, however, is a consistent and holistic view of operations for the decision maker. The integration of sites and systems turns mountains of data and information into actionable intelligence. With connected devices monitoring occurrences at individual sites, as well as events across locations, the data tells a story that is unhindered by operational silos or physical space. Identifying patterns and trends Instead of providing 10 hours-worth of footage that may or may not be relevant, system analytics can provide users with the specific set of information they need. Incidents once discarded as 'one-off' events can now be analyzed and data-mapped to identify patterns and trends, directing future resources to the most critical areas first. Consumers are increasingly expecting everything they need to be right where they need it – and businesses are right behind them. The current generation of security professionals are increasingly expecting the simplicity of their everyday personal tasks to be mirrored in enterprise systems, which means giving them the ability to see what matters in one place. A unified system can provide just that, a single view to help simplify processes, promote cost saving and accelerate decision making.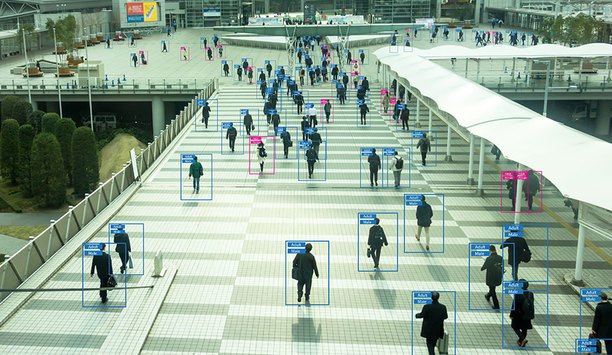 How Artificial Intelligence And Analytics Enhance Security And Performance
Artificial intelligence (AI) is improving everyday solutions, driving efficiency in ways we never imagined possible. From self-driving cars to intelligent analytics, the far-reaching impacts of Deep Learning-based technology empower human operators to achieve results more effectively while investing fewer resources and less time. By introducing AI, solutions are not merely powered by data, but they also generate valuable intelligence. Systems which were once leveraged for a narrow, dedicated purpose, can suddenly be engaged broadly across an organization, because the previously under-utilized data can be harnessed for enhancing productivity and performance. Video analytics software The video intelligence software processes and analyses video to detect all the people and objects that appear When it comes to physical security, for instance, video surveillance is a standard solution. Yet, by introducing AI-driven video analytics software, video data can be leveraged as intelligence in previously inaccessible ways. Here are some examples of how diverse organizations are using AI-based video intelligence solutions to enhance security and performance with searchable, actionable and quantifiable insights. Law enforcement relies on video surveillance infrastructure for extracting investigation evidence and monitoring people and spaces. Instead of manual video review and live surveillance – which is prone to human error and distraction – police can harness video content analysis to accelerate video investigations, enhance situational awareness, streamline real-time response, identify suspicious individuals and recognize patterns and anomalies in video. The video intelligence software processes and analyses video to detect all the people and objects that appear; identify, extract and classify them; and then index them as metadata that can be searched and referenced. Maintaining public safety For law enforcement, the ability to dynamically search video based on granular criteria is critical for filtering out irrelevant details and pinpointing objects of interest, such as suspicious persons or vehicles. Beyond accelerating video evidence review and extraction, police can leverage video analysis to configure sophisticated real-time alerts when people, vehicles or behaviors of interest are detected in video. Instead of actively monitoring video feeds, law enforcement can assess triggered alerts and decide how to respond. In this way, officers can also react faster to emergencies, threats and suspicious activity as it develops. Video analysis empowers cities to harness their video surveillance data as operational intelligence Empowering law enforcement to maintain public safety is important beyond the benefit of increasing security: A city with a reputation for effective, reliable law enforcement and enhanced safety is more likely to attract residents, visitors and new businesses, exponentially driving its economic development. Furthermore, in cities where law enforcement can work productively and quickly, time and human resources can be reallocated to fostering growth and building community. Video surveillance data Video analysis empowers cities to harness their video surveillance data as operational intelligence for optimizing city management and infrastructure. When video data is aggregated over time, it can be visualized into dashboards, heatmaps and reports, so operators can identify patterns and more seamlessly detect anomalous. A city could, for instance, analyze the most accident-prone local intersection and assess the traffic patterns to reveal details such as where cars are dwelling and pedestrians are walking; the directional flows of traffic; and the demographic segmentations of the objects detected: Are cars lingering in no-parking zones? Are pedestrians using designated crosswalks – is there a more logical location for the crosswalk or traffic light? Do vehicles tend to make illegal turns – should police proactively deter this behavior, or should the city plan new infrastructure that enables vehicles to safely perform these turns? Finally, does the rise in bike traffic warrant implementing dedicated biking lanes? With video intelligence, urban planners can answer these and other questions to facilitate local improvements and high quality of life. Video analysis empowers cities to harness their video surveillance data as operational intelligence Enhancing situational awareness Insight into traffic trends is also critical for transport companies, from public transit services to transportation hubs and airports. By leveraging the video insights about citywide traffic, public transit organizations can make data-driven decisions about scheduling and services. Analyzing video surveillance around bus stops, for instance, can help these companies understand the specific hours per day people tend to dwell around bus stops. Correlating this information with transactional data for each bus line, bus schedules can be optimized based on demand for individual bus lines, shortening waiting times for the most popular routes. Similarly, the traffic visualisations and activity heatmaps derived from the video of major transit hubs, such as international airports and central stations, can be beneficial for increasing security, enhancing situational awareness, identifying causes of congestion, improving throughput and efficiency and, ultimately, solving these inefficiencies to provide a streamlined customer experience for travellers. Large education campuses Campus law enforcement can leverage video data to increase situational awareness and public safety Much like a city, large education campuses have internal transportation services, residential facilities, businesses and law enforcement, and video content analysis can support the campus in intelligently managing each of those business units, while also providing video intelligence to these individual groups. Campus law enforcement can leverage video data to increase situational awareness and public safety, driving real-time responses with the ability to make informed assessments and accelerating post-event investigations with access to easily extractable video data. When campuses are expanding or developing additional infrastructure, they can plan new crosswalks, traffic lights, roads, buildings and entrances and exits based on comprehensive video intelligence. By understanding where pedestrians and vehicles dwell, walk, cross or even violate traffic laws, the campus can inform construction projects and traffic optimization. Countless business operations The campus can leverage video business intelligence to justify leasing pricing for different retailers across campusFinally, the campus can leverage video business intelligence to justify leasing pricing for different retailers across campus, demonstrating property values based on traffic trends that can be correlated with retailer point of sale data. Whether its empowering security, productivity or decision-making, the insights generated by AI-based technology can drive significant optimization – especially when data is fused and cross-referenced across smart sensors and systems for even deeper intelligence. In the case of AI-backed video analytics, diverse organizations can harness video surveillance impactfully and dynamically. Whereas once video technology investments could be justified for their security value – with the introduction of AI capabilities – procurement teams can evaluate these solutions for countless business operations, because they offer broadly valuable intelligence. And video surveillance and analytics is merely one example of AI-driven solutions' potential to disrupt business as we know it.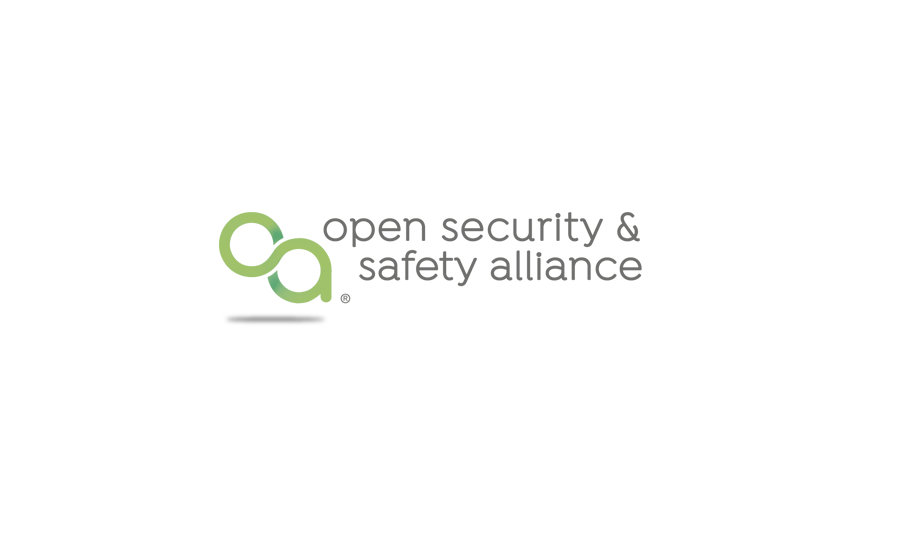 Open Security and Safety Alliance Announce Commercial Video Security Cameras And Application Interface Specification
The Open Security & Safety Alliance (OSSA), an industry body comprised of influencers and innovative organizations from all facets of the security, safety and building automation space, announced a series of milestones achieved in the past 20 months since the Alliance opened its doors. Significant markers include the OSSA common Technology Stack and two resulting specifications, the introduction of the first OSSA-inspired digital marketplace, and the newly unveiled "Driven by OSSA" designation for the first commercially available video security devices based on the Alliance philosophy and purpose. These accomplishments roll up into the organization's overall vision of 'one global approach to fuel the creation of new value within the security and safety space.' Consistency across video security devices The OSSA-orchestrated ecosystem is designed to enhance trust, and to enable innovation and opportunity for industry stakeholders and customers. The initiative is anchored by OSSA's first Technology Stack, which describes the fundamental thoughts on how to create harmony across video security devices to enhance trust and enable innovation. Under the umbrella of this guiding document, and further solidifying it, the Alliance is now launching the first two in a series of technical specifications, being: OSSA Application Interface Specification This technical specification (available to OSSA members only) defines a set of four interfaces which collectively enable third-party software applications to run on video security cameras following the Technology Stack. The input stream describes the video frames and messages the applications can subscribe to. The web API describes how applications can make use of the camera's webserver to support, configuration and data upload to the application. The system APIs provide system information regarding OS version, capabilities and information about the video security camera. This is needed to understand the features and APIs that are available on the cameras to make use of device-specific functionality. The streaming application model allows applications to interact with each other. Apps can share their results, such as events and scene descriptions, with other apps on the device or (video management) software in the network. OSSA Compliant Device Definition Specification This technical specification sets the core system requirements for video security cameras following the OSSA Technology Stack to provide a basis of trust and for app interoperability across vendors. This spec is publicly available. The First "Driven by OSSA" Commercial Cameras Camera manufacturers have started to introduce to the market, devices designed to reduce fragmentation and orchestrate harmony within an open ecosystem for the surveillance industry. The first manufacturers to launch cameras based on OSSA's Technology Stack include Topview/Qisda, Ability/AndroVideo, Bosch (through their INTEOX camera line), VIVOTEK and Hanwha Techwin. The first commercially available products based on the specifications set forth by the Alliance, OSSA will receive a signage mark for video security cameras. Companies that use this "Driven by OSSA" signage: Are full OSSA members; have signed the OSSA by-laws guiding amongst other things minimum requirements regarding data security and privacy protection. Follow the OSSA Technology Stack for video security devices that prescribes the use of an open operating system (OS). Security & Safety Things, an OSSA member company, developed the open OS and made it available to OSSA members. Ensure seamless connectivity within one centralized digital marketplace. Offer the ability to install and execute third-party apps on their cameras. One Centralised Digital Marketplace OSSA is driving the creation of one centralized marketplace to unite demand and supply in the market. Camera devices that are built in accordance with OSSA's Technology Stack, so-called "Driven by OSSA" devices, can benefit from this marketplace which consists of (1) a development environment (2) an application store and (3) a device management portal. System integrators, using the application store, can deploy available apps across devices, in a brand independent manner, to meet specific customer requirements. App developers will find in the development environment comprehensive tools, documentation and libraries to develop new software applications. These new apps can then be offered for sale through the application store. "This is an exciting time for security and safety professionals as the main industry players pivot together in a new direction based on digital connections afforded by the IoT," said Johan Jubbega, President, Open Security & Safety Alliance. "In these current times of global change and uncertainty, it's of vital importance that we persist in our quest for new market opportunities and current market efficiencies, and we're proud to be facilitating this movement that is shaping the future of the security and safety systems environment."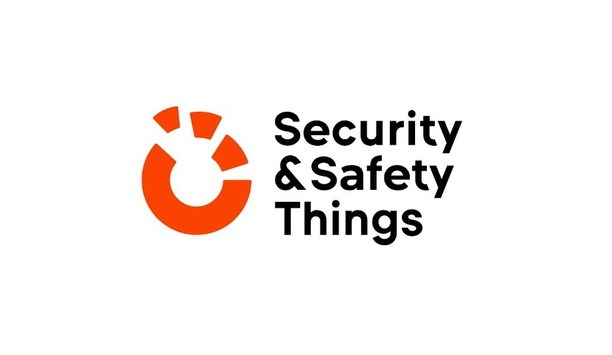 Security And Safety Things GmbH Reshapes Video Analytics And Computer Vision With IP Cameras
Security & Safety Things GmbH (S&ST) is set to reshape innovation in video analytics and computer vision with the commercial availability of a number of new smart IP security cameras, from a variety of vendors, that leverage the Security & Safety Things open and secure IoT platform. This new generation of security cameras will operate using the free S&ST camera operating system, which enables the cameras to run multiple AI-enabled applications in parallel. The apps automate the analysis of video data to produce valuable operational intelligence for business optimization as well as provide easy to deploy tools that can aid in re-opening measures from the COVID-19 pandemic. Pandemic health and safety mandates "Organizations of all sizes around the world need flexible, easy to deploy solutions that enable compliance with constantly changing pandemic health and safety mandates and provide future value to ramp up and optimize their ongoing business operations," says Hartmut Schaper, chief executive officer, Security & Safety Things. Companies can now deploy cameras, running the S&ST OS and using a selection of apps" "Companies can now deploy cameras, running the S&ST OS and using a selection of apps from our Application Store, to detect the absence of facial coverings in a retail environment. Tomorrow, the same camera can help that same retailer to optimize merchandise placement based on store foot traffic, in one store or throughout the enterprise, along with further optimizations." IP-based surveillance footage Qisda/Topview will be the first camera manufacturer to launch a camera running the S&ST OS in May, followed in quick succession by AndroVideo, who will also start shipping their S&ST enabled cameras in Q2. Bosch is making their INTEOX camera line available as of July followed by camera firms Vivotek and BSTsecurity who plan to ship a bit later in Q3. The first devices from Hanwha Techwin that run the S&ST OS are expected to be commercially available in Q4. Security & Safety Things, Hanwha, Vivotek, Bosch, Qisda/Topview, and AndroVideo are also all proud members of the OpenSecurity and Safety Alliance (OSSA). The free Security & Safety Things OS is built on the Android Open Source Project (AOSP). It leverages the expanding processing and analytic power of modern IP cameras to exponentially increase the amount of operational intelligence that can be mined from traditional IP-based surveillance footage. Drone threat detection It already features more than 50 applications from more than 35 developer partners The applications that can be installed on these cameras, both in an on-premise as well as a remote setting, are created by highly specialized third-party developers and are available through the platform's open Application Store. It already features more than 50 applications from more than 35 developer partners, with more than 30 additional apps expected to hit the store soon. In addition to pandemic applications, use cases include detection of weapons, behavioral analysis, payment systems for parking garages, drone threat detection and even identifying objects presented for purchase in a cash register transaction for cashier-free retail environments. Security & Safety Things, together with some of its camera and system integration partners are already running projects in a live setting. These projects use, for example, heat mapping and queue analysis in retail stores and automated payment processing and license plate recognition for barrier free traffic. These types of applications are running in pilots with the parking management solutions provider Peter Park as well as with the mobility provider SIXT.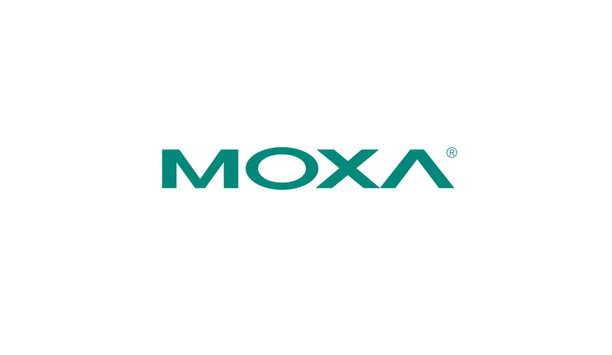 Moxa Joins The OpenChainProject By The Linux Foundation To Streamline Open Source Compliance
Moxa announced that it has joined the OpenChainProject, an initiative by the Linux Foundation to streamline open source compliance. By enrolling as a Platinum member, Moxa becomes the first Taiwan-based company to join the OpenChain's Governing Board, expanding the project's reach globally and across multiple industrial sectors. Formed in 2016, the OpenChain Project aims to build trust in open source by making open source license compliance simpler and more consistent across supplies chains. The OpenChain Specification defines inflection points in business workflows where a compliance process, policy or training should exist to minimize the potential for errors and maximize the efficiency of bringing solutions to the market. Advanced industrial networking The OpenChain Specification is being prepared for submission to the International Organization for Standardization (ISO) and evolve from a de facto standard into a formal standard. Moxa has demonstrated for several years its continuous commitment to open source compliance to enable advanced industrial networking and communications applications for the Industrial Internet of Things (IIoT) world. This commitment has helped Moxa become one of the providers of industrial edge-to-cloud connectivity and computing solutions for IIoT environments. Promoting industry standards Moxa is thrilled to join the OpenChain Project so that we can demonstrate our commitment" Andy Cheng, President of Strategic Business Unit at Moxa, commented: "Moxa is thrilled to join the OpenChain Project so that we can demonstrate our commitment in supporting open source compliance standardization." "Moxa has been a strong supporter of the Linux Foundation for some of its important projects such as Civil Infrastructure Project (CIP) for long-term support Linux distribution. We are now looking forward to working closely with the OpenChain community to promote industry standards of open source compliance. Moxa has actively participated in the OpenChain community during its key growth phase over the last two years," said Shane Coughlan, OpenChain General Manager. Ensuring open source compliance "Moxa joining as a Platinum member underlines its commitment to further deepening industry collaboration and understanding at this critical juncture. In particular, I believe Moxa will play an important role in helping us build bridges across the Mandarin-speaking world to ensure open source compliance." Moxa joins an array of companies that have already become Platinum members of the OpenChain Project, including ARM Holdings, Bosch, Cisco, Comcast, Facebook, Fujitsu, Google, Hitachi, Microsoft, Panasonic, Qualcomm, Siemens, Sony, Toshiba, Toyota, Uber, and Western Digital.
Related white papers
Lawrence, Massachusetts Deploys FLIR Video System For Safety