Vanderbilt Security Camera Housing
(35)
Browse Security Camera Housing
Security camera housing products updated recently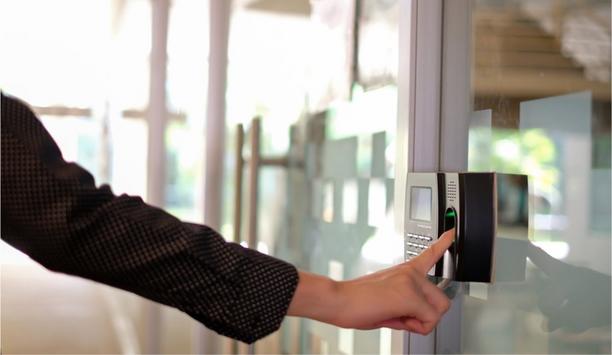 What Are The New Trends And Opportunities For Biometrics?
A shift toward touchless devices during the coronavirus pandemic has been a boon to the biometrics sector. Another factor in the recent increase in use of biometrics is lower prices, which are a symptom of a maturing market and of new technology capabilities. Increasingly, integration of biometrics with access control and other security systems is expanding use cases and sales numbers. For additional insights, we asked this week's Expert Panel Roundtable: What are the new trends and opportunities with biometrics (facial, fingerprint, iris and/or voice)?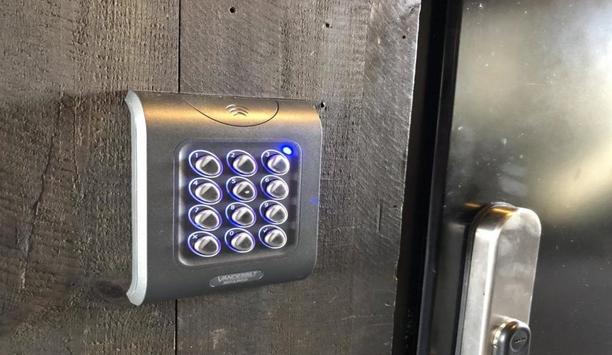 Vanderbilt Installs ACT365 Cloud-Based Access Control Reader At Denmark's Vejle Marina
The cloud-based access control and video management system was recently installed at the city's marina where it has integrated with their booking system, Harba. There are 750 members with boats in the Vejle marina, and through the Harba booking system, they are issued a 6-digit personal PIN code or a tag. With this PIN code, they can then access and use the facilities of the marina, such as the toilets, showers, laundry rooms, and kitchen. The PIN is inputted into the ACT365 reader at each entry point of the marina facilities. All services are then automatically billed on a monthly base via the Harba booking system. This access control booking strategy ensures that the marina's facilities are kept free for member use only. Readers with RFID tags and smartphone access ACT365's readers were well suited to this installation because they are made of robust polycarbonate housing and are suitable for both indoor and outdoor mounting. The reader controls a single door and uses a voltage free relay contact. ACT365 has a modern and user-friendly design and a limitless number of users. Both RFID tags and smartphone access availability. For non-member boaters who are visiting the Vejle marina, a self-service terminal, the Harba Kiosk, is also available to use. This self-service terminal allows non-members to use their credit card to pay for the use of the marina facilities. Similar to the Harba app for members, non-members will receive a PIN code from the Harba kiosk via email or SMS which they can then input into the ACT365 readers.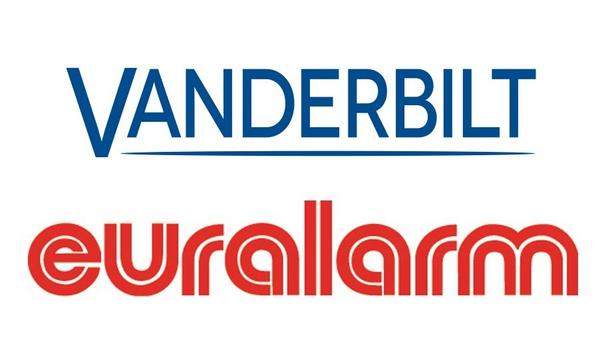 Euralarm Announces Welcoming Vanderbilt As New Member Of Its Security Section
Following a decision of its Board, Euralarm has welcomed its newest member, Vanderbilt. The company will join the Security Section of Euralarm. The Security Section represents the intrusion, access and video sector and is key stakeholder in organizations such as CertAlarm, CEN-CENELEC, IEC and the European Commission. Euralarm's Security Section Together with a diverse number of stakeholders in Europe, the Security Section collaborates on finding solutions to meet present and future challenges for security in a digitized world. The section meetings gather experts presenting on actual topics such as the standardization landscape on video surveillance. The Security Section liaises towards key standardization groups in the security field and closely follows technological developments to guide regulation and standardization. Concerning standards, the section continues informing members of changes and advocacy activities at both national and EU level. Access to wide network of associations and companies Vanderbilt will benefit from Euralarm's representation towards European institutions Being a member of Euralarm, Vanderbilt will benefit from Euralarm's representation towards European institutions and standardization organizations. This includes the monitoring of legislative and standardization issues relevant to the industry. Vanderbilt will have access to the extended network of national associations and major companies in the electronic fire safety and security sectors, which form Euralarm's members. The new membership will create opportunities for both sides, as it also strengthens the association. Advocate of open platforms and integrations Vanderbilt is a global provider of high-performance security systems across access control and intrusion detection. It is recognized for its future-proof, innovative, and easy-to-use portfolio that contains award-winning products such as access control solutions, ACT365 and ACT Enterprise, along with intrusion detection solutions, SPC and SPC Connect. An advocate of open platforms and integrations, Vanderbilt understands the issues customers face and provides multiple solutions that are designed to meet these needs. Vanderbilt is an ACRE brand. Expertise on European markets Companies joining Euralarm get a unique insight into what is happening in European markets and the opportunities that they might offer. They not only tap into the political expertise and understanding of the EU policy but can also make personal connections with technical and political experts and potential business partners. Being a member of Euralarm enables companies and associations to gain expertise on standardization. Members have their voice heard in Brussels and can support and direct standardization and legislative processes.
Featured white papers
Smart Security Cameras: Excellence in Retail
Download
5 Reasons To Integrate Mobile Technology Into Your Security Solution
Download
Automatic Vehicle Identification: State Of The Industry 2020
Download