American Dynamics Security Camera Housing
(12)
Browse Security Camera Housing
Security camera housing products updated recently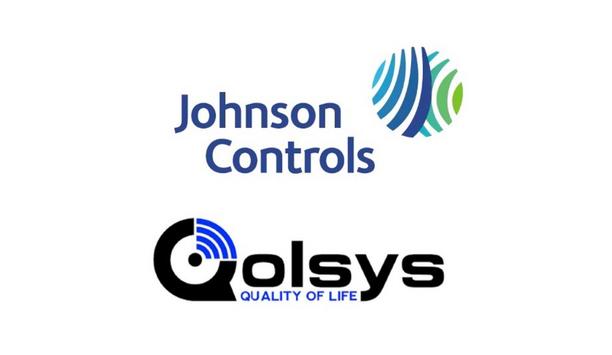 Johnson Controls Acquires Qolsys, Inc. To Enhance Its Smart Building Solutions Portfolio
Johnson Controls has announced it has acquired the remaining stake of Qolsys Inc., a globally renowned residential and commercial security and smart-home manufacturer, after owning a majority stake in the company since 2014. Smart building solutions expert Qolsys enhances Johnson Controls global innovation platform, delivering next generation security and smart building solutions. The Qolsys founders and leadership team will remain in Silicon Valley (San Jose, California), assuming key roles in Johnson Controls' global intrusion business. Qolsys enhances Johnson Controls global innovation platform, delivering next-gen smart building solutions Johnson Controls continues in its mission to deliver smarter, safer, more intelligent and connected buildings, by deploying emerging technologies, such as embedded IP, artificial intelligence and machine learning through state-of-the-art solutions and partnerships. Johnson Controls is at the forefront of fundamental transformation of how spaces and places are perceived and enjoyed by balancing and responding to the flow of information, services and people that occupy buildings. OpenBlue digital platforms By applying data from both inside and outside buildings, Johnson Controls' OpenBlue digital platforms empower customers to manage operations, while delivering safety and security in dynamic and agile environments. "Qolsys has grown from a startup to a renowned security platform provider with over 4,000 dealers and service providers worldwide. Johnson Controls sees long-term opportunities to bring Silicon Valley innovation and culture to our broader cloud-enabled IoT solutions in building management, fire and HVAC businesses," said Jeff Williams, President of Global Products, Johnson Controls. "The opportunity to acquire Qolsys allows Johnson Controls to achieve operational efficiencies and scale across our global markets, while further enhancing the suite of products and services offered on our digital platform, OpenBlue." IQ Panel 2 Plus and peripherals The award-winning IQ Panel 2 Plus and peripherals have driven explosive growth in North America and across the globe with future-proof features, supported by over-the-air software updates, built-in panel camera, Bluetooth disarming and innovative installation, and diagnostic tools to reduce costs and increase user engagement and satisfaction. Qolsys continues to show consistent growth of services and dealers, which led to US$ 150 million in revenues during fiscal year 2019. "As the world becomes more connected and the innovation curve continues to ramp at unprecedented speed, we are excited to join Johnson Controls," said Dave Pulling, Qolsys Chief Executive Officer (CEO). Dave will be occupying the post of Vice President and General Manager of the global intrusion products business for Johnson Controls, which had US$ 500 million in revenue in fiscal year 2019. Advanced cloud-enabled solutions firm This is a major milestone in our 10-year journey to disrupt and transform the security industry" Dave adds, "We are committed to our customers in the security channel while continuing to invest in our roadmap and emerging verticals around the globe. This is a major milestone in our 10-year journey to disrupt and transform the security industry with advanced cloud-enabled solutions that transcend traditional intrusion offerings including advanced automation, energy management, apartment management, building management and wellness for aging in place." The combined volume of Qolsys, DSC, Bentel, Visonic - PowerG and Tyco products positions Johnson Controls as the market share major in advanced security solutions worldwide. IQ Hub, Panel, Water and Router products Qolsys recently announced roadmap products, including the IQ Hub, a lower-priced, third-generation IQ Panel; the IQ Router, a next-generation mesh networking solution to elegantly address the rapidly complex connected home; IQ Water, a connected water shut-off valve designed for mass market retrofit and a fourth generation IQ Panel due in 2021 with Qualcomm chipset supporting AI, M2M and next generation connectivity. Johnson Controls will offer Qolsys products throughout global markets. The IQ Panel 2 Plus and a full line of security and home automation devices are available from authorized Qolsys distributors.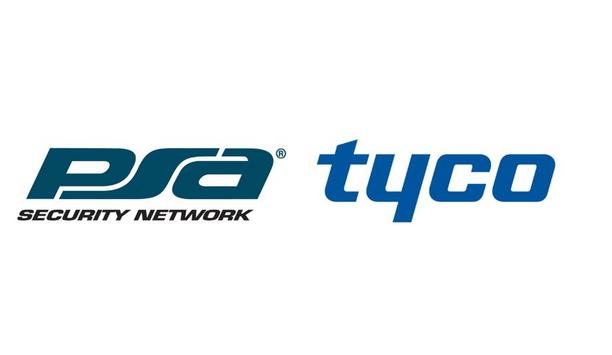 PSA Adds Johnson Controls' Tyco Cloud Services To The Managed Security Service Provider Program (MSSP)
PSA, the consortium of professional systems integrators, announces the addition of Tyco Cloud to its Managed Security Service Provider Program (MSSP). Tyco Cloud is a cloud-based physical security management suite from Johnson Controls developed for video surveillance, access control, intelligence, and integration services on an open and modern micro services architecture. "Tyco Cloud has more than 20 years of experience providing cloud-based security services," said Tim Brooks, PSA's vice president of sales and vendor management. "As our industry moves more and more towards cloud-based offerings, Tyco Cloud is an important addition to our lineup of products." Digital revenue streams Tyco Cloud provides the cost efficiency of software as a service (SaaS) with the simplicity of secure cloud connected hardware. Since its inception, Tyco Cloud has helped customers store and manage over 25 billion minutes of video surveillance in the cloud and is available in 140 countries. "PSA is a leading distributor with a powerful history of delivering best in class physical security technologies as well as the training and support their members need to take advantage of the digital transformation happening in our industry," said Martin Renkis, General Manager of Global Cloud Solutions for Physical Security at Johnson Controls. "We are focused on providing the best solutions to create new digital revenue streams for the PSA members and cost-effective value for their customers." On-Premise security infrastructure Cloud computing improves efficiency, reduces IT costs, and streamlines application management, while increasing scalability, availability, security, and convenience compared to traditional on-premise security infrastructure. Integrators in the PSA Network can leverage the power of IoT, big data, and artificial intelligence for security with Tyco Cloud. PSA's MSSP program hinges on uniting partners in cybersecurity and cloud-based security solutions, offering training and certification opportunities and financing options with assistance from PSA.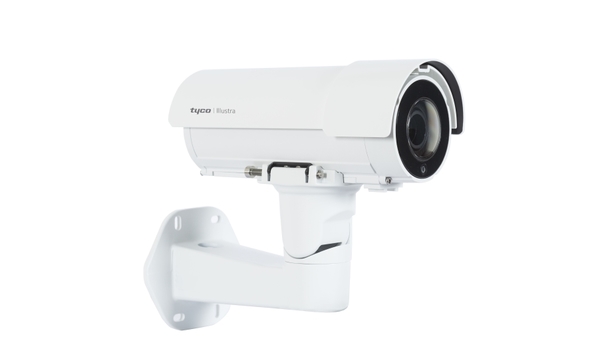 Johnson Controls Release Illustra Pro Gen3 Bullet Camera With Smart Wide Dynamic Range
Johnson Controls has added to its successful Illustra Pro camera family with the Illustra Pro Gen3 Bullet, featuring new Smart Wide Dynamic Range that optimizes video quality while minimizing configuration time. Available with standard or telephoto lens and in megapixel resolutions of 3MP and 4K, the Pro Gen3 Bullet provides customers with a selection of video images to match their operational requirements and is ideal for a wide variety of deployments in both medium and large-sized facilities. Smart Wide Dynamic Range available in the Pro Gen3 Bullet reduces configuration time while greatly improving the quality of the video stream in varying lighting environments. By effectively reading the scene, the Bullet can adjust contrasting and overall scene balance without operator intervention. Setup and management costs Setup times are also reduced with the addition of configuration profiles, such as retail, gaming and indoor/outdoor scenes, where camera settings are automatically adjusted based on the environment, with a simple click of a button. The Pro Gen3 Bullet automatically adjusts settings to the desired mount for ceiling or wall for additional labor savings The Pro Gen3 Bullet also automatically adjusts settings to the desired mount for ceiling or wall for additional labor savings. "The smart technology embedded in our latest generation of Illustra Pro cameras automates picture tuning and ensures that what you see is always dynamically optimized even in changing scenes and lighting conditions. We are aiming to reduce operator setup and management costs while always delivering a perfectly configured picture," said Ric Wilton, Director of Product Management for Illustra. "Adding intelligent, automated capabilities to our solutions is core to our product design and the Illustra portfolio." Video Intelligence Analytics Building off the previous generation of cameras, the Bullet improves on important features such as Wide Dynamic Range, Illustra IntelliZip bandwidth management, effective failover redundancy, cyber security and Video Intelligence Analytics. Users can offload analytic streaming from network video recorders to the edge on Illustra cameras, saving time and resources. This feature, Video Intelligence Analytics, provides real-time, user-customisable event alarms that allow for quick reaction to incidents. By gathering transformative data instantly, users can better allocate human resources elsewhere. As part of the Tyco Cyber Protection Product Security Program, the new generation of Illustra Pro cameras will also have enhanced safeguards against cyber attacks. Cyber-threat resilience With cyber-threat resilience in mind, the solution includes "secure boot" which prompts the installer to change passwords upon installation. Additional safeguard controls include an enhanced security mode, which forces the use of complex, non-default passwords and encrypted communications. The Pro Gen3 Bullet is now available for order in both 3MP and 8MP form factors, with additional options coming soon.
Featured white papers
6 Questions To Ask When Choosing A Security System
Download
'Boosting On-Site Safety And Security
Download
Optimize Your Business with Analytics and AI
Download