Bosch Security Camera Housing
(25)
Browse Security Camera Housing
Security camera housing products updated recently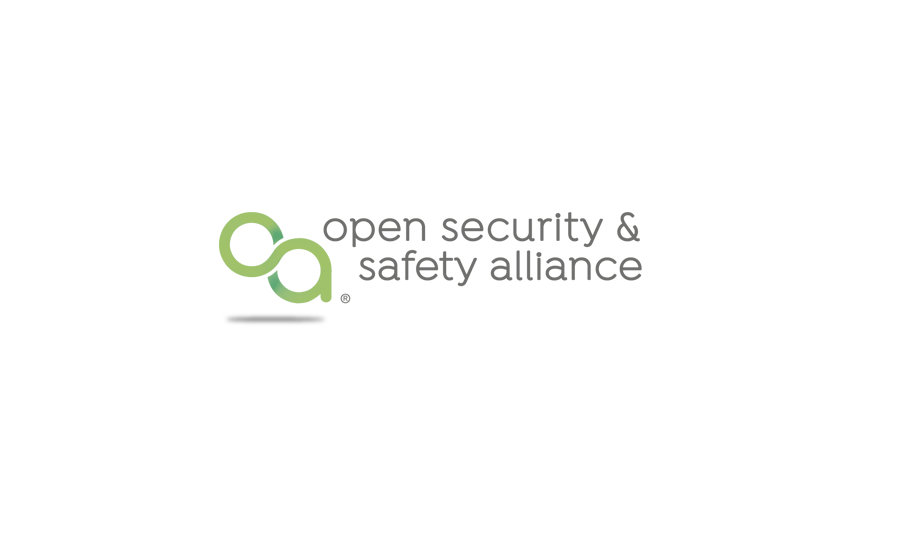 Open Security and Safety Alliance Announce Commercial Video Security Cameras And Application Interface Specification
The Open Security & Safety Alliance (OSSA), an industry body comprised of influencers and innovative organizations from all facets of the security, safety and building automation space, announced a series of milestones achieved in the past 20 months since the Alliance opened its doors. Significant markers include the OSSA common Technology Stack and two resulting specifications, the introduction of the first OSSA-inspired digital marketplace, and the newly unveiled "Driven by OSSA" designation for the first commercially available video security devices based on the Alliance philosophy and purpose. These accomplishments roll up into the organization's overall vision of 'one global approach to fuel the creation of new value within the security and safety space.' Consistency across video security devices The OSSA-orchestrated ecosystem is designed to enhance trust, and to enable innovation and opportunity for industry stakeholders and customers. The initiative is anchored by OSSA's first Technology Stack, which describes the fundamental thoughts on how to create harmony across video security devices to enhance trust and enable innovation. Under the umbrella of this guiding document, and further solidifying it, the Alliance is now launching the first two in a series of technical specifications, being: OSSA Application Interface Specification This technical specification (available to OSSA members only) defines a set of four interfaces which collectively enable third-party software applications to run on video security cameras following the Technology Stack. The input stream describes the video frames and messages the applications can subscribe to. The web API describes how applications can make use of the camera's webserver to support, configuration and data upload to the application. The system APIs provide system information regarding OS version, capabilities and information about the video security camera. This is needed to understand the features and APIs that are available on the cameras to make use of device-specific functionality. The streaming application model allows applications to interact with each other. Apps can share their results, such as events and scene descriptions, with other apps on the device or (video management) software in the network. OSSA Compliant Device Definition Specification This technical specification sets the core system requirements for video security cameras following the OSSA Technology Stack to provide a basis of trust and for app interoperability across vendors. This spec is publicly available. The First "Driven by OSSA" Commercial Cameras Camera manufacturers have started to introduce to the market, devices designed to reduce fragmentation and orchestrate harmony within an open ecosystem for the surveillance industry. The first manufacturers to launch cameras based on OSSA's Technology Stack include Topview/Qisda, Ability/AndroVideo, Bosch (through their INTEOX camera line), VIVOTEK and Hanwha Techwin. The first commercially available products based on the specifications set forth by the Alliance, OSSA will receive a signage mark for video security cameras. Companies that use this "Driven by OSSA" signage: Are full OSSA members; have signed the OSSA by-laws guiding amongst other things minimum requirements regarding data security and privacy protection. Follow the OSSA Technology Stack for video security devices that prescribes the use of an open operating system (OS). Security & Safety Things, an OSSA member company, developed the open OS and made it available to OSSA members. Ensure seamless connectivity within one centralized digital marketplace. Offer the ability to install and execute third-party apps on their cameras. One Centralised Digital Marketplace OSSA is driving the creation of one centralized marketplace to unite demand and supply in the market. Camera devices that are built in accordance with OSSA's Technology Stack, so-called "Driven by OSSA" devices, can benefit from this marketplace which consists of (1) a development environment (2) an application store and (3) a device management portal. System integrators, using the application store, can deploy available apps across devices, in a brand independent manner, to meet specific customer requirements. App developers will find in the development environment comprehensive tools, documentation and libraries to develop new software applications. These new apps can then be offered for sale through the application store. "This is an exciting time for security and safety professionals as the main industry players pivot together in a new direction based on digital connections afforded by the IoT," said Johan Jubbega, President, Open Security & Safety Alliance. "In these current times of global change and uncertainty, it's of vital importance that we persist in our quest for new market opportunities and current market efficiencies, and we're proud to be facilitating this movement that is shaping the future of the security and safety systems environment."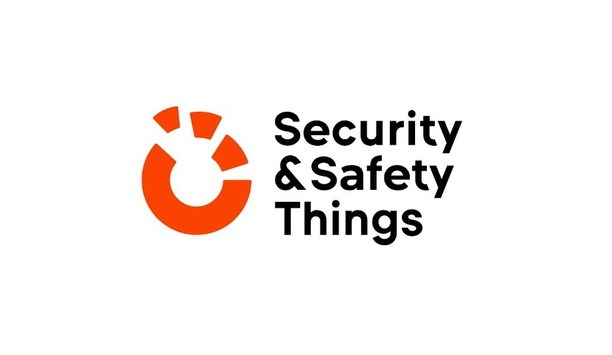 Security And Safety Things GmbH Reshapes Video Analytics And Computer Vision With IP Cameras
Security & Safety Things GmbH (S&ST) is set to reshape innovation in video analytics and computer vision with the commercial availability of a number of new smart IP security cameras, from a variety of vendors, that leverage the Security & Safety Things open and secure IoT platform. This new generation of security cameras will operate using the free S&ST camera operating system, which enables the cameras to run multiple AI-enabled applications in parallel. The apps automate the analysis of video data to produce valuable operational intelligence for business optimization as well as provide easy to deploy tools that can aid in re-opening measures from the COVID-19 pandemic. Pandemic health and safety mandates "Organizations of all sizes around the world need flexible, easy to deploy solutions that enable compliance with constantly changing pandemic health and safety mandates and provide future value to ramp up and optimize their ongoing business operations," says Hartmut Schaper, chief executive officer, Security & Safety Things. Companies can now deploy cameras, running the S&ST OS and using a selection of apps" "Companies can now deploy cameras, running the S&ST OS and using a selection of apps from our Application Store, to detect the absence of facial coverings in a retail environment. Tomorrow, the same camera can help that same retailer to optimize merchandise placement based on store foot traffic, in one store or throughout the enterprise, along with further optimizations." IP-based surveillance footage Qisda/Topview will be the first camera manufacturer to launch a camera running the S&ST OS in May, followed in quick succession by AndroVideo, who will also start shipping their S&ST enabled cameras in Q2. Bosch is making their INTEOX camera line available as of July followed by camera firms Vivotek and BSTsecurity who plan to ship a bit later in Q3. The first devices from Hanwha Techwin that run the S&ST OS are expected to be commercially available in Q4. Security & Safety Things, Hanwha, Vivotek, Bosch, Qisda/Topview, and AndroVideo are also all proud members of the OpenSecurity and Safety Alliance (OSSA). The free Security & Safety Things OS is built on the Android Open Source Project (AOSP). It leverages the expanding processing and analytic power of modern IP cameras to exponentially increase the amount of operational intelligence that can be mined from traditional IP-based surveillance footage. Drone threat detection It already features more than 50 applications from more than 35 developer partners The applications that can be installed on these cameras, both in an on-premise as well as a remote setting, are created by highly specialized third-party developers and are available through the platform's open Application Store. It already features more than 50 applications from more than 35 developer partners, with more than 30 additional apps expected to hit the store soon. In addition to pandemic applications, use cases include detection of weapons, behavioral analysis, payment systems for parking garages, drone threat detection and even identifying objects presented for purchase in a cash register transaction for cashier-free retail environments. Security & Safety Things, together with some of its camera and system integration partners are already running projects in a live setting. These projects use, for example, heat mapping and queue analysis in retail stores and automated payment processing and license plate recognition for barrier free traffic. These types of applications are running in pilots with the parking management solutions provider Peter Park as well as with the mobility provider SIXT.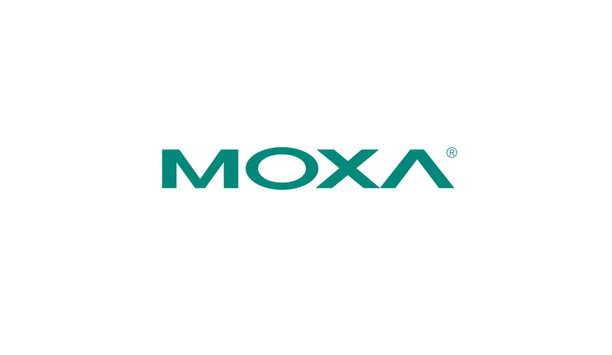 Moxa Joins The OpenChainProject By The Linux Foundation To Streamline Open Source Compliance
Moxa announced that it has joined the OpenChainProject, an initiative by the Linux Foundation to streamline open source compliance. By enrolling as a Platinum member, Moxa becomes the first Taiwan-based company to join the OpenChain's Governing Board, expanding the project's reach globally and across multiple industrial sectors. Formed in 2016, the OpenChain Project aims to build trust in open source by making open source license compliance simpler and more consistent across supplies chains. The OpenChain Specification defines inflection points in business workflows where a compliance process, policy or training should exist to minimize the potential for errors and maximize the efficiency of bringing solutions to the market. Advanced industrial networking The OpenChain Specification is being prepared for submission to the International Organization for Standardization (ISO) and evolve from a de facto standard into a formal standard. Moxa has demonstrated for several years its continuous commitment to open source compliance to enable advanced industrial networking and communications applications for the Industrial Internet of Things (IIoT) world. This commitment has helped Moxa become one of the providers of industrial edge-to-cloud connectivity and computing solutions for IIoT environments. Promoting industry standards Moxa is thrilled to join the OpenChain Project so that we can demonstrate our commitment" Andy Cheng, President of Strategic Business Unit at Moxa, commented: "Moxa is thrilled to join the OpenChain Project so that we can demonstrate our commitment in supporting open source compliance standardization." "Moxa has been a strong supporter of the Linux Foundation for some of its important projects such as Civil Infrastructure Project (CIP) for long-term support Linux distribution. We are now looking forward to working closely with the OpenChain community to promote industry standards of open source compliance. Moxa has actively participated in the OpenChain community during its key growth phase over the last two years," said Shane Coughlan, OpenChain General Manager. Ensuring open source compliance "Moxa joining as a Platinum member underlines its commitment to further deepening industry collaboration and understanding at this critical juncture. In particular, I believe Moxa will play an important role in helping us build bridges across the Mandarin-speaking world to ensure open source compliance." Moxa joins an array of companies that have already become Platinum members of the OpenChain Project, including ARM Holdings, Bosch, Cisco, Comcast, Facebook, Fujitsu, Google, Hitachi, Microsoft, Panasonic, Qualcomm, Siemens, Sony, Toshiba, Toyota, Uber, and Western Digital.
Featured white papers
Automatic Vehicle Identification: State Of The Industry 2020
Download
How Analytics Engines Mitigate Risk, Ensure Compliance And Reduce Cost
Download
11 Considerations For Embedded System RFID Readers
Download