Bosch Security Camera Housing
(25)
Browse Security Camera Housing
Security camera housing products updated recently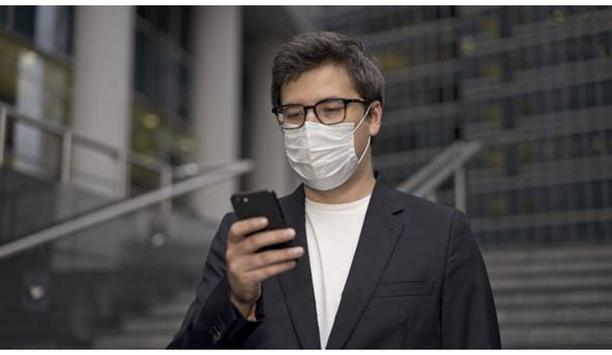 Bosch Security Systems Unveil Version 4.8 Of Its Building Integration System To Enable A Safe And Contactless Access Control Environment
Bosch Security Systems has released version 4.8 of its Building Integration System (BIS) which offers safe, touchless access control solutions to curb the spread of viruses like Covid-19. Secure access control solution BIS 4.8 supports biometric and mobile device authentication and provides building managers enhanced integration of fire panels and intrusion panels to ensure the security of buildings. The global COVID-19 pandemic has caused building operators to rethink their access control solutions In light of the global COVID-19 (coronavirus) pandemic, building operators need to rethink their access control solutions. Instead of systems that require physical touch and thereby increase the risk of virus transmission, contactless solutions that still meet the highest security guidelines are preferable. BIS 4.8, Building Integration System In response to these requirements, BIS 4.8 expands on the trusted features and benefits of version 4.7 to now work with three different touchless solutions that safeguard personal health: Face recognition - BIS 4.8 has been redesigned to work with the face recognition solution from Idemia. The face recognition device obtains a biometric scan from a safe distance and matches facial features with credentials in an encrypted database. Doors and gates open via the BIS Access Engine and the Bosch Access Modular Controller (AMC2). Touchless fingerprint readers - Integrated with Idemia's Morphowave reader, BIS 4.8 controls access via a touchless fingerprint scan. A simple wave of the hand in front of the touchless sensor triggers a 3D scan of four fingers. Access rights are confirmed within less than one second by the system's fingerprint database for a clean and highly secure solution. Access via mobile phones - In conjunction with the mobile access control solutions from STid and HID, BIS 4.8 allows users to use their mobile phone instead of a card for access at the secure reader. For STid's Mobile ID, the method requires a STid reader, while a Bosch Lectus secure reader works with HID's Mobile Access solution. Users only need to install an app to verify access rights and use the safe, wireless technology. Aside from facilitating contactless access, all three solutions are also intuitive, quick and convenient compared to keycards and similar methods as there is no need to carry an access card or remember a password in order to gain entry to a building or area. Seamless fire and intrusion panel integration Combining BIS 4.8 with Bosch B and G Series intrusion panels unlock a new level of convenience Combining BIS 4.8 with Bosch B and G Series intrusion panels or MAP 5000 panels unlocks a new level of convenience. Users require only one authorization badge to control two systems. Disarming areas of the intrusion system and granting access can be realized with the same badge on the same reader, without entering a PIN code for easy, one-step authorization. Improved flexibility and efficiency With the introduction of version 4.8, BIS continues to unify the management of multiple security and safety domains and maximize flexibility for key customer requirements. New features include: Integration of the latest Bosch Avenar 2000 and 8000 fire panels and peripherals, along with command and control via BIS, with devices and status shown on maps, and events managed more intuitively via an alarm list. User authorization for Bosch B and G Series intrusion panels are managed directly within BIS for up to 2,000 users on as many as 25 intrusion panels, instead of handling authorizations separately on each of the 25 panels. Central overview of all existing access and B and G Series intrusion authorisations for the complete installation within one system. With these updates, BIS 4.8 helps operators meet the health and safety demands of the new reality without compromising on functionality and security. As a centralized platform for operational building management, the new version of BIS offers greater convenience, flexibility, and efficiency.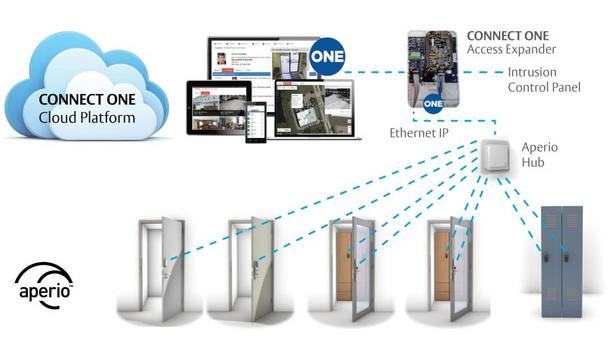 ASSA ABLOY Integrates Aperio Wireless Lock Technology With Connect ONE Platform From Connected Technologies
ASSA ABLOY Opening Solutions completed the integration of their Aperio® wireless lock technology with the Connect ONE® cloud-hosted management platform from Connected Technologies, Monument, Colo. Connect ONE manages all connected customer devices, including wireless and hardwired locks, access control, intrusion, video surveillance, critical environmental monitoring and energy management from a single interface. "We're excited to present this integration with industry leading ASSA ABLOY Aperio wireless devices to Connect ONE dealers," said Mike Simon, Managing Partner of Connected Technologies. Global wireless platform "Now, dealers can easily expand their services to more doors and offer new protection possibilities that save installation time and money. In addition, the Aperio/Connect ONE integration works with popular Bosch, DMP, ELK and Honeywell Vista panels so they can be up and running with new specs quickly." The Aperio integration offers Connect ONE customers an easy way to connect additional wireless locks to new and existing installations. Aperio is a global wireless platform that works with extensive locking hardware options from ASSA ABLOY Group brands, offering the flexibility to address a variety of applications throughout any facility. The platform uses wireless communication (IEEE 802.15.4) between the lock and an Aperio hub to provide real-time communication to the access control system, simplifying installation and reducing costs. Encrypted wireless connection The integration also allows for a mapped hardwired relay output to initiate an auxiliary control upon access Aperio wireless locks map directly to the intrusion areas for an immediate armed status review to deny access when armed and can also disarm intrusion with proper authority upon granted access at the lock. Since the wireless locks are highly integrated with the control panel, user permissions are applied exactly the same for hardwired readers, allowing for a mix of wireless and hardwired reader/locks without additional set-up complexity. The integration also allows for a mapped hardwired relay output to initiate an auxiliary control upon access and a relay output to control an external door opener. Aperio locks use an encrypted wireless connection to an Aperio IP hub; each hub can communicate to a maximum of 64 locks. Highly flexible solution "Connect ONE offers a simple, scalable solution that complements the Aperio offering perfectly," stated Mark Duato, Executive Vice President, Aftermarket, ASSA ABLOY Opening Solutions Americas. "This integration will offer dealers and end-users a highly flexible solution for comprehensive access management." Connect One's ScanPass® Mobile Credential smartphone control is also supported with the integration, eliminating the need for card or fob credentials. Dealers can contact ASSA ABLOY to become certified to offer Aperio locks, which come in a variety of form factors and can be purchased through ASSA ABLOY Authorized Channel Partners.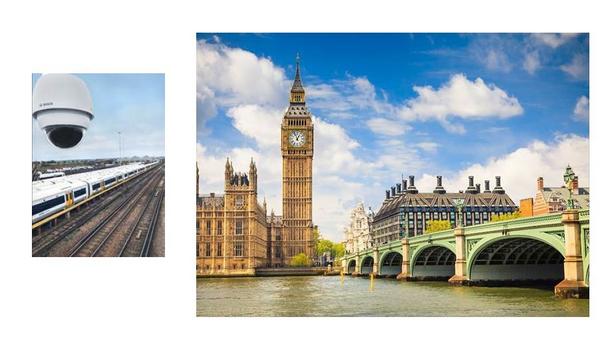 Bosch Security Systems Protect Unmanned Train Depots On Southeastern Rail Network In The UK With Intelligent Video Analytics
One of the largest public train operators in the United Kingdom, Southeastern Rail Network, now relies on a smart video security solution from Bosch Security Systems to secure twelve train depots, including five unmanned locations, against theft and intrusion. The fully digital video surveillance system presents a significant upgrade to the British train operating company, which provides train services between London, Kent and parts of East Sussex and transports 6, 40,000 passengers each weekday on its 392 trains. built-in Intelligent Video Analytics Powered by cameras featuring built-in Intelligent Video Analytics, the solution was installed and configured to the specific requirements at the train depots by Bosch integration partner, Taylor Technology Systems Ltd., over the course of six months. Video security system relies on machine learning algorithms to automatically sound alarms on security threats Fully operational at all twelve locations, the video security system relies on machine learning algorithms to automatically sound alarms on security threats, such as intruders and perimeter breaches. Beyond security applications, the system also tracks important metadata on the arrival times of trains, while also monitoring deliveries at the train depots, among other AI-assisted functions that it carries out. IP-based cameras with Starlight technology The cameras portfolio installed across the twelve depots replaces an analog legacy solution with IP-based security cameras from the Flexidome, Dinion, and Autodome product lines of Bosch Security Systems. These smart cameras include Bosch's Intelligent Video Analytics capabilities as a built-in feature, ensuring that the most relevant video data can be precisely applied to the requirements of the train depots. Because night-time security and surveillance is critical, especially at the five unmanned train depots on the network, the Bosch cameras rely on Starlight technology to provide full intelligent analytics at night and in low light levels. The Starlight technology supports color filtering down to a light level of only 0.0077 lux, so as to deliver detailed monochrome images where other cameras show no image at all, and guard against intruders and unauthorized entry around the clock. Featuring digital 'trip wire' to counter false alarms Highly resilient against false alarms, the smart cameras can detect movement at the perimeters of the train depots using a digital 'trip wire'. In case of a security breach, the system alerts Southeastern Rail Network's watch personnel, who can view live camera footage, as well as recordings of incidents for heightened situational awareness and total perimeter security. Instead of relying on the pre-configured capabilities, such as vehicle tracking and more, security personnel can also use the built-in camera trainer function to 'teach' new functionality, such as detecting certain types of objects or situations. Remote video recordings storage with Divar recorders Recordings from the depots are safely stored and managed remotely with Divar recorders in encrypted format As an integral part of this end-to-end Bosch security solution, recordings from the depots are safely stored and managed remotely, using Divar all-in-one recorders in encrypted format. When looking at the bigger picture, the video security solution adopted by Southeastern Rail Network is part of an industry-wide evolution from cameras as mere video capturing devices to smart sensors capable of collecting rich metadata. Insights beyond security This metadata unlocks unique insights beyond security, including video analytics at the train depots that support applications such as monitoring deliveries to onsite buildings, providing access to personnel and logging the arrival and departure times of incoming trains. The system thereby not only ensures that all train depots remain fully guarded and protected 24/7 against criminal access, but also provides a data-based foundation to keep efficiency gains and cost savings on track in the long run.