Dallmeier Security Camera Brackets
(6)
Browse Security Camera Brackets
Security camera bracket products updated recently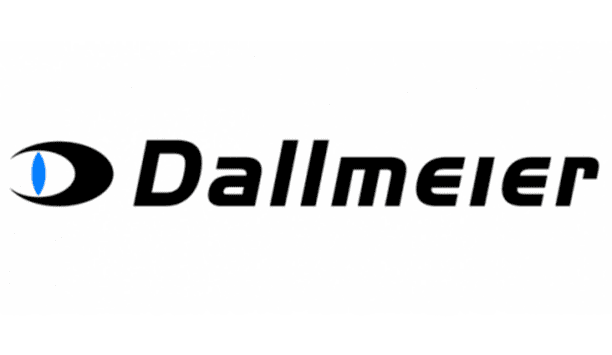 Dallmeier Will Introduce "Panomera®" Cameras And "HEMISPHERE®" Software Platform In Sekurika Moscow 2021
Dallmeier electronic, one of the manufacturers of video security technology, will present its portfolio of new products and customer solutions at the Russian security trade fair "Securika Moscow" (Moscow, Crocus Expo, Pavilion 2) from 13 to16 April 2021. Unique camera technology Dallmeier offers innovative video security solutions to its customers in an enormous range of industries. With the patented "Panomera®" multifocal sensor technology operators have the capability to capture large spatial relationships comprehensively and to zoom in on suspicious incidents while the system continues recording the entire scene. Thus, Panomera® allows optimal overview and high-resolution detail zooms even after the fact. The great advantage is that the customer can define the minimum resolution density (DIN EN 62676-4) required for this individually as early as the planning stage. Consequently, stadium operators for example benefit from the fact that recordings of offenses are incontestably usable in court. Video analysis The Panomera® S-Series enable intelligent AI-based video analyses for an enormous range of application areas Apart from the outstanding cost-effectiveness of the solution, this was one of the crucial reasons why nine out of twelve host stadiums for the 2018 FIFA World Cup in Russia decided for the patented Panomera® technology. Besides this application, airport operators and logistics companies can rely on the unmatched image quality when investigating questions of liability, for example. At the same time, this minimum resolution density also serves as the basis for video analysis applications now and in the future. Lower infrastructure cost and AI-based video analysis The Panomera® S-Series is particularly notable for its peerless capture of long distances. The Panomera® W-Series helps the operator to create a seamless 180° or 360° view of a scene. Customers are thus able to reduce the number of cameras and the associated infrastructure many times over. In combination with the installation of the latest generation of chips, which are already equipped with integrated neural networks, they enable intelligent AI-based video analyses for an enormous range of application areas. For example, they can be used to perform "crowd analyses" in high-traffic airport concourses, while on the perimeter AI-based object classification minimizes the number of false alarms. Mountera® mounting system Security managers have considerably more control over areas that are both large and heavily used Besides its patented Panomera® technology, Dallmeier will also present its integrated Mountera® mounting system. Together with the Panomera® W-Series, the mounting system received the iF DESIGN AWARD in 2020. Constructors and installers, for example, can carry out the entire installation with just one Allen key size. The Mountera® "Quick Lock" system enables rapid, one-man assembly and the same camera system can be used at different sites. HEMISPHERE® ensures more control With the open software platform HEMISPHERE® for Security and Business; customers can easily expand video systems with third-party installations such as fire alarm or access control systems. Sophisticated system components such as 2D- and 3D-maps including "Active Elements" guarantee efficient processing of relevant incidents and alarms. So, security managers have considerably more control over areas that are both large and heavily used.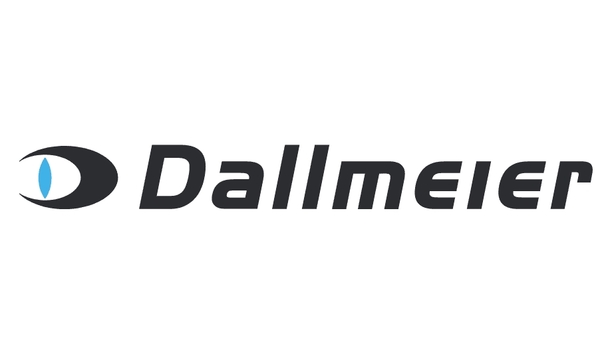 Dallmeier Presents Smart Casino Solutions For Security, Gaming Automation And Data Management At WGPC 2020
Dallmeier electronic is "Exclusive Platinum Sponsor" of the WGPC 2020 (World Game Protection Conference) at the Tropicana Las Vegas (Las Vegas, NV) from 23 to 26 March 2020. There, the pioneer of video technology for casinos will showcase how casino managers can improve cooperation with regulation authorities, deal with criminal activities proactively, and make day-to-day operation much more productive. With over 20 years of experience in the field of video security and data management in casinos, Dallmeier and its solutions promote secure, smooth casino operations all over the world. In March 2020, the company now attends the 15th WGPC in Las Vegas as Exclusive Platinum Sponsor. The conference deals with current and future challenges of the casino industry, such as compliance with stricter requirements by the regulation authorities or handling criminal behavior proactively. Dallmeier will present their "Smart Casino Solutions" for security, gaming automation and data management as part of the exhibition (24 and 25 March 2020). HEMISPHERE SeMSy The HEMISPHERE open software platform for security and business serves as the focus of the Dallmeier conference presence. In particular, casino operators can use the HEMISPHERE SeMSy solution suite as a "Casino Operating System": It enables the integration of third-party systems (e.g., CMS, POS, access control) and the display and processing of many different data sources and interfaces. With just a few mouse clicks security personnel can create a "digital incident file" containing videos, notes, reports etc. Employees in different departments can use the SeMSy system, wherein individual widgets are enabled for them depending on their tasks to provide them with personalized, function-optimized tools for completing their tasks. Sophisticated system components such as 2D and 3D maps with "Active Elements" or pre-defined standard operating procedures (SOPs) guarantee efficient processing and effective cooperation in the event of significant incidents and alarms. In addition, with just a few mouse clicks security personnel can create a "digital incident file" containing videos, notes, reports and other information. As a result, casinos will have no difficulty satisfying compliance requirements imposed both in-house and by external bodies (e.g., regulation authorities). Panomera camera technology Besides extensive requirements in terms of reporting, given the video security technology deployed more and more casinos are also being required to satisfy stricter regulations imposed by the regulation authorities. These include for example an ultra-high 4K resolution on the cameras in the area of the gaming tables, together with an efficient H.265 encoding technology. The Dallmeier Panomera W camera series which was unveiled at the end of 2019 supports native H.265, and it also integrates up to eight 4K sensors in one camera system, thus offering operators an unrivalled, undistorted 360° view of all activity on the gaming floor. Dallmeier customers report enormous time savings for their surveillance tasks, such as locating a person of interest in less than three minutes instead of over 20 minutes. Its benefits range from significantly increased game pace to substantially more effective protection from cheatingMoreover, the definable minimum resolution density of Panomera combined with integrated neural networks enables AI-based video analysis applications. These can be used by marketing analysts, for example, to create heat maps using "crowd analyses", analyze visitor streams and so make arrangements for more efficient capacity utilization in all areas of the casino. Casino Automation Technology (CAT) Visitors to the conference can also learn about Dallmeier CAT; this is the first automation system for table games (e.g., blackjack) in the world implemented by casinos in a production environment. CAT combines video technology with AI technologies, which enable it to detect chips and cards, provide real-time information about the position and value of bets, game pace, float value and many other analyses. Its benefits range from significantly increased game pace to substantially more effective protection from cheating, even up to precise player rating to improve customer loyalty programs and prevent expensive misjudgements. CAT has already been deployed at over 1,000 gaming tables in Macau and was honored with the award for "Best New Product" at WGPC 2019.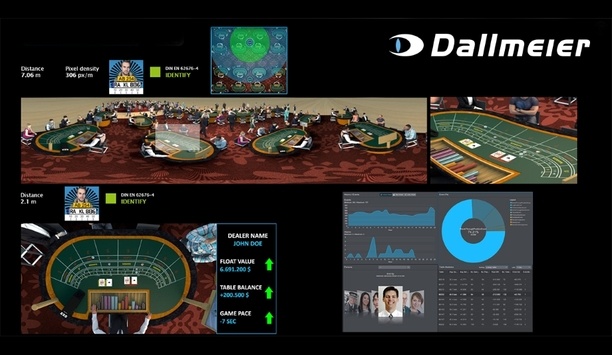 Dallmeier Presents Video Technology And Artificial Intelligence To Optimize Casino Operations At G2E Asia 2019
Casino operators are looking intensively for solutions to transform the multitude of process data into useful business intelligence information. With its 'Smart Casino Solutions', Dallmeier is pursuing a unique approach in which the manufacturer's video technology is linked to AI systems. At G2E Asia from 21.05.2019 - 23.05.2019, Stand A301, Dallmeier will present solutions for the three main casino areas of gaming, surveillance and marketing. Many casino operators are still struggling with undetected fraud and theft, high operating costs and inefficient manual processes. The use of Artificial Intelligence (AI) promises significant improvements. Due to the large number of video systems in casino operation, the linking of digitally available data with information that can be generated from video systems is particularly obvious. The use of Artificial Intelligence (AI) promises significant improvements However, this requires that the resolution quality of the video images can be precisely defined in all relevant areas. Only this way, the data quality required for AI systems and the respective application case can be guaranteed. Dallmeier camera systems fulfil exactly this functionality and offer completely new solutions in combination with AI systems. Gaming: Casino Automation Technology Classical table games like blackjack or baccarat were difficult to integrate into data processing and analysis because of their "analog" character. Dallmeier's Casino Automation Technology (CAT) - the first gaming automation system to be live in a production environment - uses AI technologies and standard Full HD IP cameras to capture a wide variety of data. In this way, CAT enables a multitude of insights and the automation of essential processes where the system detects chips and cards, provides real-time information about placement and the value of bets, game speed and float value, to name just a few important functionalities. For the first time, this enables accurate player evaluation, a significantly increased game speed and much more effective protection against fraud. CAT is available for baccarat and blackjack. Surveillance: Minimizing TCO With Panomera® In addition, classical surveillance and CCTV also play a major role in casinos where large areas need to be monitored to protect guests, players, staff and the casino's inventory. With the latest model of the patented Panomera® cameras, a 360-degree version, casino operators can cover much larger areas with the same number of operators and at the same time significantly improve overall security with a high-resolution 360-degree view of the entire scene. In the event of an incident, the operator can zoom into the scenes as with a PTZ camera The combination of a complete overview and the highest detail resolution is particularly impressive, where even distant objects are displayed with the same resolution as objects in the front image area. In the event of an incident, the operator can zoom into the scenes as with a PTZ camera – but without losing the overall picture, neither live nor in the recording. And even multiple operators can zoom in at the same time to solve complex scenarios. Significantly fewer cameras reduce the infrastructure and operating costs, and at the same time security goals can be achieved much better. Marketing: Business Intelligence The benefits of Dallmeier's Smart Casino Solutions are rounded off in marketing. Through the intelligent combination of video technology-based functions (e.g. people counting) with AI-based gaming automation technologies and other analysis techniques, casinos can gain access to a previously hidden treasure trove of data. Collecting, analysing and understanding this data helps casinos better plan their business and make more informed decisions for loyalty programs based on the behaviour and preferences of their visitors and players.