Avigilon Security Camera Brackets
(8)
Browse Security Camera Brackets
Security camera bracket products updated recently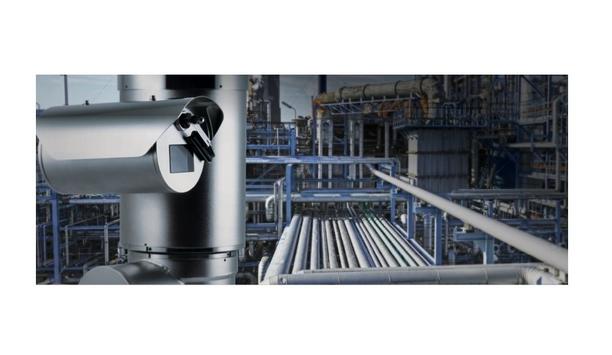 Motorola Solutions Launches Avigilon H5A Explosion-Protected Camera Line With Enhanced Object Detection And Tracking
Motorola Solutions, announced the newest addition to its video security and analytics portfolio, the Avigilon H5A Explosion-Protected camera line. The H5A Explosion-Protected cameras bring the functionality of Avigilon's industry video analytics to the explosion-protected camera form factor suitable for hazardous environments such as oil and gas, mining and industrial sites. This includes enhanced object detection and tracking, along with support for Avigilon Appearance Search™ technology, an AI-powered search engine that can sort through hours of video to improve incident response times. Unusual Activity Detection The camera line also features new Unusual Activity Detection to provide site-wide intelligenceThe camera line also features new Unusual Activity Detection to provide site-wide intelligence with the ability to highlight abnormal activity such as the unusual location or the abnormal speed of a person's movement. This edge-based intelligence distinguishes between typical and atypical events by continuously learning what constitutes normal activity for a scene over time. For example, if there is an individual running through a highly restricted area on an industrial site, a security guard will be notified in the Focus of Attention interface to locate where the person is and take measures to address the situation. Electronic equipment such as network cameras that are installed in hazardous environments may be at risk of igniting vapors, gases, dust or fibers in the air surrounding them. The H5A Explosion-Protected camera is certified for hazardous locations according to applicable international standards, making it an efficient video security solution for markets such as oil and gas, mining, industrial and food production sites. H5A Explosion-Protected camera "We are providing our customers with a durable, powerful solution that is built to address their specific security and business needs when overseeing sites that face the risk of an explosion" says John Kedzierski, senior vice president, Video Security & Analytics at Motorola Solutions. "Through the incorporation of AI-powered analytics in this camera, we are making it easier for our industrial customers to gain greater situational awareness while supporting the safety of their teams". The H5A Explosion-Protected camera is offered in three models that include the 6MP Compact Bullet, 2MP Bullet and 2MP PTZ, and is now available for order across the globe.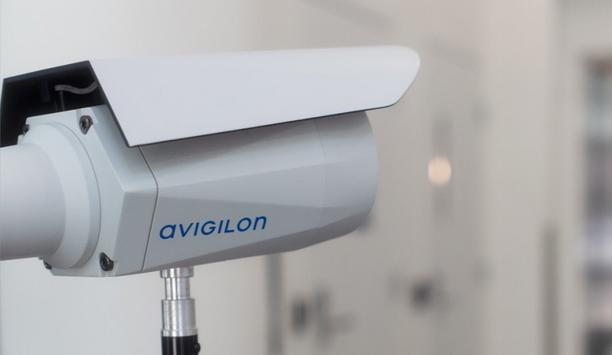 Motorola Solutions Adds H4 Thermal ETD Solution To Detect Elevated Body Temperature Of A Person
Motorola Solutions, announces the availability of the newest addition to its video security and analytics portfolio, the H4 Thermal Elevated Temperature Detection (ETD) Solution. The Avigilon H4 Thermal ETD solution is a pre-screening solution that can be used to detect indications of an elevated body temperature in a person. "By screening for indicators of an elevated body temperature at an entry point, we are helping businesses protect their teams' health and well-being," said John Kedzierski, senior vice president, Video Security & Analytics at Motorola Solutions. "During these times of uncertainty, our technology can provide insights that help our customers better manage their operations and deliver on business outcomes more safely." Traditional screening methods The H4 Thermal ETD solution is composed of an infrared-spectrum thermal camera and features edge-based analytics to provide a contactless alternative to traditional screening methods. The introduction of the H4 EDT solution is a part of Motorola Solutions' suite of analytics designed to support organizations as they explore options to return safely back into offices or facilities. These offerings focus on the key elements of safety and security around COVID-19, including prevention, protection and response and embrace Motorola Solutions' commitment to the responsible use of analytics, as well as individual privacy rights. The Avigilon H4 ETD solution is now available in the United States, United Kingdom, Philippines, European Union, Middle East, Brazil, Bermuda and South Africa.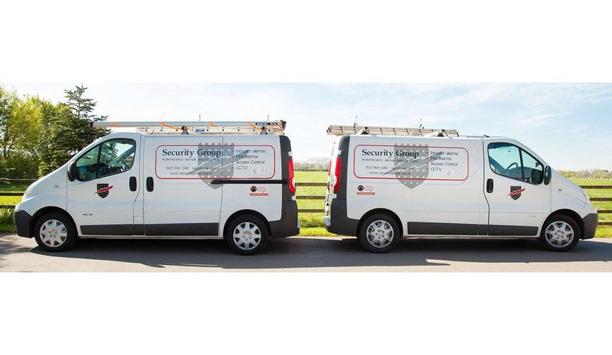 Ecl-ips Announces The Acquisition Of Alarm Specialist Security Group To Provide Comprehensive Services To Their Clients
Security and monitoring firm Ecl-ips, has bought Bristol-based alarms specialist, Security Group, to expand its services to clients. Ecl-ips is a CCTV and access control system designer and installer based in Worcestershire which has always strived to offer clients the most advanced solutions it can. Its current preferred partners are Avigilon, part of Motorola Solutions, for CCTV and Paxton, for access control. Meanwhile, Security Group specializes in designing, installing, maintaining and repairing intruder alarms. With Security Group's expertise in alarms Ecl-ips will be able to offer clients a comprehensive security and safeguarding solution. Security Group has been a family run firm since 1996 and has provided its services to private individuals, the public sector and businesses throughout the south-west of England. Intruder alarm system Like Ecl-ips, Security Group has built up a reputation for the quality and professionalism of its services. Each intruder alarm system that Security Group installs is certified to BS EN50131, BS 8243 and PS6662 standards. This gives added peace of mind since they comply to National Police Chiefs Council (NPCC) policy and meet the requirements of the Security Systems and Alarms Inspection Board (SSAIB). Both companies have fully trained and security screened engineers. While Security Group is SSAIB registered, Ecl-ips is NSI-Gold approved thus providing all their customers with confidence in their services.
Featured white papers
Exploring New Vertical Markets for Professional Security Systems
Download
5 Security Lessons For Navigating COVID-19
Download