Avigilon Security Camera Brackets
(8)
Browse Security Camera Brackets
Security camera bracket products updated recently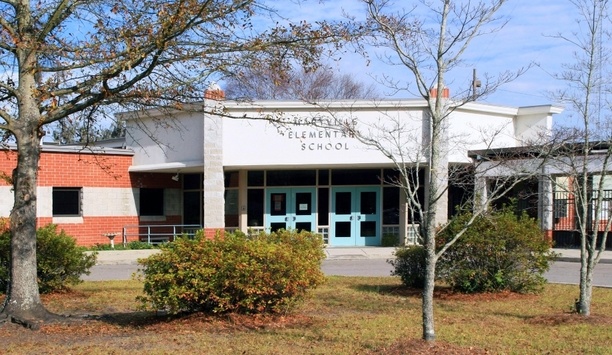 Motorola Solutions And Avigilon Video Security Systems Protect Students At Georgetown County School District
Motorola Solutions and Avigilon Corporation, a Motorola Solutions company, announced that they have been selected to help protect Georgetown County School District ('GCSD') in South Carolina, USA. Serving over 9,500 students throughout its 10 elementary schools, 4 middle schools, 4 high schools, career center and adult education center, GCSD sought to undergo a major security upgrade to increase safety, help mitigate misconduct and offer greater ease-of-use for school administrators, security officers and law enforcement officials using the security system. Deployment of Avigilon Control Center VMS To enhance safety throughout its locations, a complete Avigilon video security system was deployed, with over 1,000 cameras including the H4A Bullet with self-learning video analytics, H4 Mini Dome and H4 Fisheye cameras, all of which helped achieve a tailored security solution for each location while allowing school security operators to leverage the benefits of real-time analytics. Avigilon Control Center video management software was also deployed to provide a more efficient way to manage video from a central location. GCSD also uses Motorola Solutions XPR 3500e radios across its locations GCSD also uses Motorola Solutions XPR 3500e radios across its locations. If suspicious activity is flagged using the Avigilon solution, security operators can quickly contact each other using the Motorola Solutions radios and take immediate action to keep students and staff safe. By using the two systems together, school officials can seamlessly improve operations from the time an emergency call is placed until after an incident is resolved. Unified security solution for schools "Georgetown County School District is an excellent example of how Motorola Solutions and Avigilon provide a unified security solution for schools," said John Kedzierski, senior vice president, Video Security Solutions at Motorola Solutions. "We are committed to continuing to develop products and technologies that can help enhance school safety and protect what matters most: students, staff and faculty." "The ability of Avigilon and Motorola Solutions to provide an integrated solution for security, and critical communications is quite unique and extremely valuable to us," said Alan Walters, executive director, Safety and Risk Management at GCSD. "We selected this system knowing that it is designed with every step of the response process in mind, which can make a world of difference in the moments that matter most."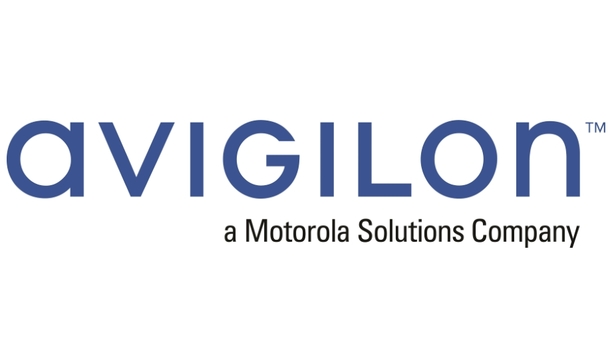 Avigilon To Showcase Next-Gen Video Analytics, AI, Access Control And Cloud Solutions At GSX 2019
Using AI to bring focus to security, Avigilon Corporation, a Motorola Solutions company, has announced that it will once again be showcasing some of its latest and most innovative products and technologies at GSX 2019. Avigilon will showcase the next generation of video analytics, artificial intelligence, access control and cloud solutions, as well as some of the integrations with Motorola Solutions. Cutting-edge video analytics and AI Avigilon will be demonstrating how these latest technologies are redefining how customers consume data in order to help them gain actionable information. Through the power of cutting-edge video analytics and AI, these new products and technologies can help customers verify potentially critical events and act faster. Avigilon will preview its latest solutions at GSX 2019, McCormick Place, booth 723 in Chicago, Illinois, from September 10 to 12, 2019 including: The most advanced edition of Avigilon's Control Center (ACC) video management software featuring Focus of Attention — a new concept for live video monitoring, powered by AI. The H5A camera line — built with Avigilon's next-generation of advanced video analytics with the ability to detect more objects with even greater accuracy. The latest updates to Avigilon Appearance Search technology, a sophisticated deep learning artificial intelligence (AI) search engine that sorts through hours of footage with ease. New exciting features will be released closer to the show. The latest version of Avigilon Blue, a subscription-managed cloud video security platform that enables flexible site monitoring and utilizes analytics that provide important information about a site. Avigilon Unusual Motion Detection (UMD) technology, an advanced AI technology designed to continuously learn what typical activity in the scene looks like and focus the operator's attention on atypical events that may need further investigation. The new high-resolution H4 Thermal Camera which combines patented Avigilon technology with heat-sensing capabilities to improve perimeter security in areas with poor visibility, difficult lighting conditions and absolute darkness. The integration of Avigilon Control Center (ACC) video management software into Motorola Solutions' CommandCentral Aware and Ally.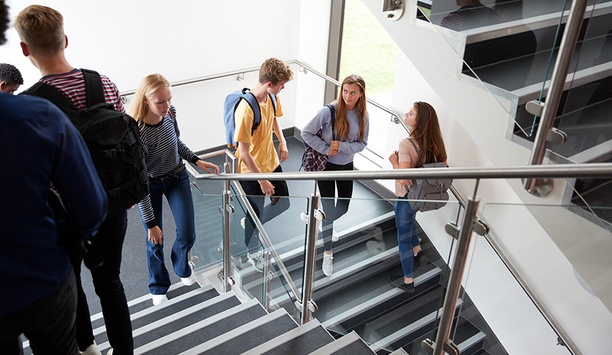 Video Systems Are More Valuable Than Ever At Education Facilities
Video surveillance cannot address all the security challenges in education, but it is a valuable tool and among the least obtrusive options available. And the list of security challenges that video can address grows every day. Video systems can provide real-time monitoring of school premises and facilitate rapid response to incidents. New advances such as video analytics are currently underutilized in the education arena. Historically, video has been used as a forensic tool in the education market, providing critical information about an incident after the fact. But that generalization is changing. Today, networking enables video images to be shared throughout a school system, traveling over existing networks, empowering a more centralized security management structure, and making video more valuable. In particular, higher education institutions are more likely to view live video, given the larger campuses, greater number of buildings, and more public areas where staff and students congregate. Challenges for securing a school environment Panoramic cameras are one tool to address challenges, as a single 360-degree camera can replace between 4 and 5 PTZ camerasMultiple challenges in the education market for security goods and services (from a video perspective) include wide open spaces that make securing schools with video surveillance cameras difficult since the vast amount of coverage required can be cost-prohibitive. Second, state and federal regulations must be taken into account and balanced with the need to protect student privacy. Finally, schools and colleges face dwindling budgets, which means security solutions must deliver more coverage and functionality, while also being cost-effective to deploy. Panoramic cameras are one tool to address these challenges, as a single 360-degree camera can replace between four and five traditional pan-tilt-zoom cameras, resulting in fewer cameras and more coverage – all at a lower cost for hardware and licensing. Data capture form to appear here! Intelligent cameras with video analytics Video surveillance with video analytics can be deployed to monitor areas at certain times of day. For example, once school starts, there shouldn't be a lot of activity in the parking lot or in particular areas around the school. For these situations, intelligent cameras with video analytics can be used to detect activity in those areas of interest to alert school security that something may need their attention. Radar detection is ideal for perimeters, where a device can be set up unobtrusively to alert when someone enters a particular area. ACC 6 video management software with Avigilon Appearance Search technology provides advanced video analytics search The goal in a potentially dangerous situation is to speed up response times. The faster you're able to detect something using technology, the faster you're able to respond. Therefore, being able to identify something happening in a parking lot and alert school resource officers could provide 30 seconds or a minute head start for response, which can get the school into a lockdown situation and get first responders on site more quickly. Video cameras with low-Light capability There are video cameras available with extreme low-light capability to see in near-dark or complete darknessIt's been shown that using lighting at night can deter crime. However, it can be expensive to keep a building and grounds illuminated all night, every night. To mitigate these concerns and potential costs, there are video cameras available with extreme low-light capability that allows them to see in near-dark or in some cases complete darkness. This allows a school to save money by turning lights off while achieving a level of surveillance performance similar to daytime deployments. Facing above-average student incident rates and student disciplinary concerns at some schools, a school system in the United States sought to upgrade its video surveillance system to allow better local and remote monitoring in important areas. Avigilon high-definition cameras with self-learning video analytics and access control solutions were installed in 101 schools, and ACC 6 video management software with Avigilon Appearance Search technology provides advanced video analytics search. A deep learning artificial intelligence search engine can sort through hours of footage and allow operators to click on a button and search for all instances of a person or vehicle across all cameras on a site, quickly and efficiently.
Featured white papers
Combining Systems Intelligence And Human Insight For Superior Security
Download
3 Ways To Increase Workplace Safety And Resource Efficiency
Download
Mobile Access- What You Need To Know (Part 1)
Download