PCSC Access Controllers
(11)
Browse Access Controllers
Access control controller products updated recently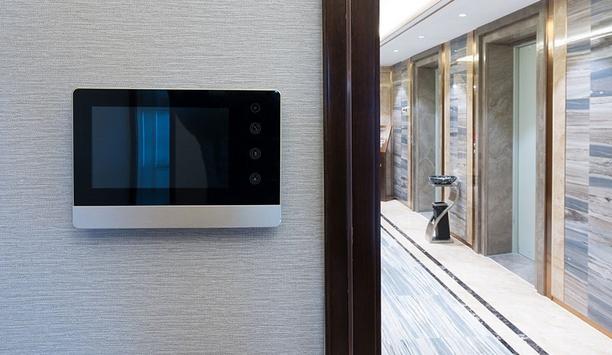 Video Intercoms For A Smarter, Safer Workspace
Though many office workers across the globe have found themselves working remotely for the past year, we are seeing a bit of a silver lining, as vaccine rollouts hint at a return to some pre-pandemic sense of normalcy. However, while some of us might opt for a fully-remote work life, others are anticipating a hybrid solution. Even before the pandemic, offices were taking a new, more open layout approach—moving past the days of cubicles and small office configurations. Going forward, offices and other workspaces will be tasked with supporting a hybrid work solution, as well as increasing hygiene measures. Video intercom solution This is where an IP video intercom solution can assist. Below are four ways they can help usher in a smarter, safer work environment: Video intercoms assist in creating a more hygienic work environment - The outbreak of COVID-19 has raised awareness of germs and just how easily a virus can be transmitted by face-to-face contact. Germ barriers are popping up in many aspects of our daily lives, where we were not likely to see them before Unfortunately, the door is also the easiest of these germ barriers to breach As such, we're becoming accustomed to seeing plexiglass barriers at restaurants, grocery stores, and even coffee shops. However, many don't realize that one of the best germ barriers is a simple door. Unfortunately, the door is also the easiest of these germ barriers to breach. All it takes is a knock or a doorbell ring to make us open our germ barrier and be face-to-face with whomever is on the other side. Increasing hygiene safety A simple step to increase hygiene safety and visitor security in commercial buildings and workspaces is an IP video intercom. Installing a video intercom will allow staff to see and speak with visitors without breaching that all-important germ barrier. A video intercom system provides a first line of defense, enabling the user to visually confirm the identity of the person on the other side of the door first before granting access. It can also be used to make sure proper procedures are being followed before a person is allowed to enter, such as using hand sanitizer, wearing a mask, and following social distancing guidelines. Basic security needs A major topic of conversation the past year has been how to manage occupancy in all facilities Video intercoms for occupancy management and basic security - A major topic of conversation the past year has been how to manage occupancy in all facilities—ranging from grocery stores and retail shops to restaurants and commercial buildings. Workspaces and offices are no exception. A video intercom provides a quick and convenient method of seeing who, or what, is on the unsecure side of the door before opening. For basic security needs, if a business has a door opening into an alley, a video intercom would be used to ensure no one is waiting outside to force their way in when the door is opened. Personal protection equipment Such solutions can also be used to ensure a person is carrying proper credentials, or wearing proper personal protection equipment (PPE), before entering a sensitive area. For example, if a lab has a room which can only be accessed by two persons at a time wearing specific protective gear, a video intercom could ensure each person is properly equipped, before allowing access that particular room. Additionally, for office or workspaces that have shared common areas, such as a cafeteria, gym or even conference rooms, managing access to these spaces will remain a priority, especially with post-pandemic restrictions in place. Video intercoms are a comprehensive safety and security tool for any workspace Deliveries of packages, work-related materials, or even food are common in any office or workspace. Video intercoms can assist in facilitating safe deliveries by visually and audibly confirming the identity of the individual. The visitor could be your next big client, your lunch delivery, a fellow employee with a faulty access card, or your mail. Video intercoms are a comprehensive safety and security tool for any workspace. Visitor management systems Video intercoms provide a cost-effective solution in small to mid-sized office facilities - One significant advantage of video intercom systems is the variety of applications available. Systems range from simple one-to-one video intercoms, to buzz-in systems, to full-fledged visitor management systems in mixed-use buildings. While they might lack the resources and manpower many enterprises have, small-to medium-sized offices can also take steps to ensure the safety of their staff and customers. Like any business, controlling who comes into the building is a primary way of maintaining safety. Video intercoms work in conjunction with access control systems to provide an identifying view of visitors or employees with lost or missing credentials. They allow staff to both see and hear those on the unsecured side of the door to determine intent before granting access. Most quality video intercoms will provide a clear enough image to allow an identification card to be read by holding it close to the lens, adding another opportunity to verify identity. Touchless intercom activation One major trend is the option of providing a touchless door activation Video intercoms provide a touchless option - Even prior to COVID-19, one major trend is the option of providing a touchless door activation or touchless intercom activation of a video intercom for those without proper credentials. Though touchless isn't a new solution to the access control market, the pandemic introduced a renewed focus on these types of solutions to provide hygienic access to visitors. For offices and other workspaces looking to make investments into post-pandemic solutions to assist in reopening, touchless can support these efforts. When it comes to smart, secure workspaces, many people think instantly of cameras or monitors, access control, and alarm systems. Proper access credentials However, video intercoms are often the missing piece of a building's security puzzle. A video intercom provides an identifying view that is not always available from a camera covering a large area. They allow those without proper access credentials a method of requesting entry, and just like cameras, they can be activated by alarms to allow staff to clearly see and communicate. If a workspace or office is important enough to be secure, it's important enough to be sure of who is there before the door is opened. In 2021, it's not enough to ensure the physical security of your staff and visitors, but also to ensure they are accessing a hygienic environment. Video intercoms provide that security and peace of mind.
Physical Security in 2021: Post-Pandemic Solutions
In a world forever changed by the coronavirus pandemic, companies worldwide are now expanding their concept of physical security to best safeguard their facilities and employees. Few incidents have had as much of an impact on businesses globally as the COVID-19 pandemic; much of the world is still struggling to contain COVID-19, navigating the lasting effects and exploring what the "new normal" looks like. While some organizations are still engaged primarily in "anywhere operations", i.e. remote work, many organizations are implementing strategic physical security solutions that better protect everyone through the use of video surveillance technology and advanced intelligence capabilities. As this new normal takes hold within the business environment, security strategies will largely be centered around several key initiatives like access control, people counting, occupancy controls, temperature screening, contact tracing, and reducing office touch points. With the use of a video management system (VMS) in the shadow of COVID-19, occupancy data from a VMS can trigger a lockdown and not permit new entrants until the occupancy drops below a certain threshold; this is significantly useful for organizations that have returned to in-person work. But there's a caveat: though many legacy security systems are being re-evaluated to allow for touchless or frictionless access control — a move designed to eliminate the need for employees and visitors to physically touch a surface when using an access control system — upgrading the outdated technologies can be cumbersome and expensive, especially for organizations that had not planned for an interruption like the pandemic. Security contractors will be vital So, what is the solution? Security contractors will play a vital role in helping end-users across a range of vertical markets — large and small — to achieve their goals in the new paradigm. For some, this may mean leveraging existing access control and video surveillance systems with upgrades where needed. For others, an entire overhaul is made possible with budget friendly solutions for businesses to migrate to integrated access control through end-to-end security solutions that tie into existing infrastructures without major disruptions (meaning the organization will never be left vulnerable). Cybersecurity is becoming even more intertwined with physical security There is massive transformation occurring in the security industry, most notably the movement to digitise physical access and integrate it with video management systems and surveillance. This shift means that cybersecurity is becoming even more intertwined with physical security, allowing organizations the ability to correlate the metadata of people's behaviors and activities — a plus point for those looking to remain vigilant against future pandemic-esque business interruptions. Access, video, and audio are converging into consolidated platforms. Due to lower costs and pairings with IP-based, wireless infrastructure, there are infinite solution configurations. IT security requirements are beginning to apply to physical security because of this integrated infrastructure. Multi-factor authentication The security industry is also beginning to see a trend of multi-factor authentication, which is going to dominate in the days to come as it makes solutions more reliable. Most people carry smartphones these days, which have green check communication capabilities that allow easy multi-factor authentication. Costs are going down, and algorithms are getting better, making more people willing to try it. Some new solutions have both the fingerprint reader and a camera for facial biometrics Some new solutions have both the fingerprint reader and a camera for facial biometrics. Cameras and CCD modules cost almost nothing, and they do not have to be super high-end anymore, especially if organizations are doing one-to-one verification. It's not just about security now; it is security, health, and safety. Access control with video, intelligent readers, and credentials is a perfect platform for next generation solutions.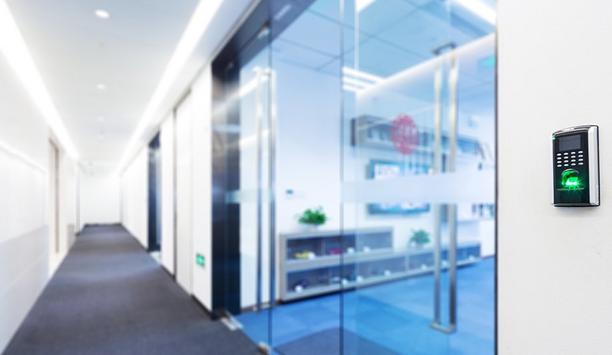 Access Control and Door Entry Management: How Technology is Driving Change
Access control and door entry is a huge responsibility, and challenge, for local authorities and housing associations UK wide. For councils, they're accountable for the security and safety of many public facilities such as leisure centers, libraries as well as residential housing developments which are often large scale and home to hundreds of people. Housing associations manage affordable rental housing which also means they're responsible for the appropriate access control management for each individual house or apartment. Technology developments have enabled better entry systems that are far more secure yet also more convenient and easier to manage. For example, with modern intercom and access control systems, remote management and communication is something that offers local authorities and housing associations features that enable them to reduce costs and cut their carbon footprints by managing multiple sites from one place. On the other hand, such technological innovation has meant that local authority and housing association specifiers and consultants now have a wide range of systems and products to choose from which can cause issues in ensuring the right system for a specific building or development is chosen. Choosing an appropritate access control system In choosing an appropriate system, local authorities and housing associations need to opt for a cost effective solution that can be easily maintained with excellent support from the manufacturer and guarantees that the system and system parts will remain supported for the duration of its expected life cycle. It is also important that the chosen system is flexible to cater for the varying needs of the tenants and visitors. Of increasing importance is the reduction of anti-social behavior which new technology can help by providing the use of data loggers which track the use and events of a door entry system, allowing specific evidence to be located by integrating with CCTV. Using technology to our advantage Through advancements in management systems and services, we can gain a much better visual representation of the events and general usage of an intercom entry system and not just its proximity access control. Systems, for example, can now send email alarms or notifications to the administrator or management. We are now able to modify user rights and access levels on the go from a mobile app which enables a much greater control over service and maintenance engineers, such as making sure they have full access when required via an app, rather than arriving to site with the incorrect keys or access fob. Systems, for example, can now send email alarms or notifications to the administrator or management Dealing with tenant's lost and stolen keys has never been so easy either. The blocking or deletion of lost fobs and adding a new fob can be carried out in minutes while at the same time removing the cost of sending an engineer to the development to program new fobs. This greatly reduces the carbon footprint of the whole task as fobs can now be sent out via mail to a secure location for collection. Technology has also helped local authorities and housing associations to overcome the issue of not being able to have a concierge or building manager available 24/7 at some developments. Now with internet communication, it's possible for tenants and visitors to get in touch with someone should they need assistance, whether that's from within the apartment or from an entrance point. For example, lets take the Videx VX2200 with IP concierge integration. This system is exceptionally flexible, enabling calls to be answered on Videx intercoms and also mobile phones if required. With the integration of the IP concierge each block can be either standalone or networked via the internet back to a central control room. Reduced maintenance costs and carbon footprint We work with a wide range of local authorities and housing associations to help them overcome access control and door entry challenges. One organization we have recently partnered with is The Living Group to help them greatly reduce their maintenance costs and carbon footprint by installing the MiAccess offline proximity system on many of their developments across the North East. Technology developments have enabled better entry systems that are far more secure yet also more convenient and easier to manage By installing an appropriate system, The Living Group has managed to overcome issues caused by the existing system's limitations and also enabled much more flexibility when it comes to effectively managing the access control system of all their included developments. For those responsible for effective and appropriate access control, the management of the systems are easier, quicker and there's no delay or on-going costs for needing a specialist program to modify fobs and access rights as this can now all carried out in-house. Improved security legislation Further advancements in programmes such as Secured by Design (SBD), a police initiative that improves the security of buildings and their immediate surroundings to provide safe places to live, work and visit, means that there's more security legislation being implemented that's making intercoms and access control more secure, without affecting ease and convenience. Videx holds an SBD accreditation and we know, from first-hand experience, how it's making a difference in keeping tenants safe. When you combine the safety features promoted by an SBD member company like ourselves with the likes of the Videx event logging, image capture and ability to modify access users on the go, for example, we can help to create a very safe and secure environment. Personally, I think there needs to be a greater emphasis on the role of security legislation Technology has completely transformed the way local authorities and housing association are able to choose, install and manage door entry and access control systems for tenants and visitors alike. Personally, I think there needs to be a greater emphasis on the role of security legislation such as Secured by Design to ensure all councils and housing association consultants are up to date with what constitutes a robust and secure system that's also cost effective too. In my role, I see weaknesses in systems and constant ongoing costs that could easily be avoided. For instance, features such as timed remote entry means local authority and housing association management no longer need to worry about keys being lost, the wrong keys being supplied or locks needing to be changed. With new systems such as the Videx MiAccess and Videx WS4 range, we can help to massively reduce a housing association's or council's carbon footprint and engineer costs by allowing them the access to management and control from an offsite location. Crime prevention We can also use live and logged events to help prevent crime in different ways, from antisocial behavior growing around a tenant being called or visited much more regularly than others, to knowing a tenant is currently still living at a property but isn't paying rent or answering to any correspondence. Technology enables local authorities and housing associations to receive detailed data and therefore behavioral insights on the people under their management and care. If consultants and specifiers are advised on the most appropriate systems that meet their specific entry needs, they can ensure greater, safer and more convenient access control that meets the requirements of both the end user and the those responsible for its effective management.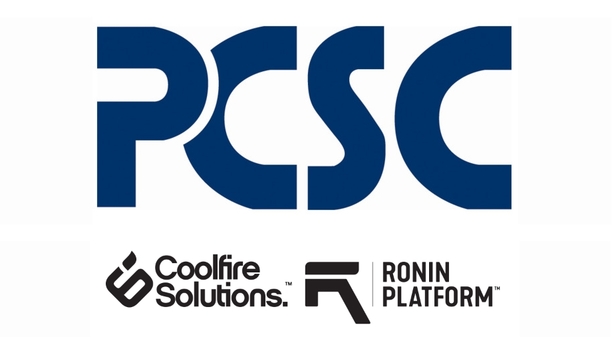 PCSC And Coolfire Solutions Collaborate To Deliver Top-level Capabilities For Access And Security
PCSC, a designer and manufacturer of access control solutions and Coolfire Solutions, a St. Louis based software company known for creating Military-Grade situational awareness platforms, collaborate to deliver top-level capabilities for access and security. Coolfire Solutions created its innovative Ronin Platform to deliver software that sits on top of existing systems and infrastructure to transform data into actionable intelligence. Originally developed for the U.S. military, the Ronin Platform is being widely adopted by industry leaders and organizations who recognize the importance of placing the right data, in the right hands, in real-time, so that intelligent decisions can be made. LiNC-NXG PSIM System Stacking the Ronin Platform on top of the data provided by PCSC's LiNC-NXG PSIM system provides a robust, real-time common operational pictureStacking the Ronin Platform on top of the data provided by PCSC's LiNC-NXG physical security information management system provides a robust, real-time common operational picture, visually representing physical security events, and enabling a coordinated security response. For instance, urgent security related event details are pushed to mobile devices of nearby security officials for immediate action. An additional benefit, in the case of an on-premises environment, the underlying access management system is not exposed, only the top-level data is managed. Extend The Capabilities Of Access Solutions "An extremely impressive GUI for our industry and an actionable set of features extend the capabilities of PCSC's access solutions for real-time response," said Mas Kosaka, President and CEO of PCSC. "The expansion possibilities are virtually limitless too. We're excited to debut the capabilities of Ronin to our Business Partners during the PCSC Symposium in conjunction with ISC West, the largest security industry trade show in the U.S." Coolfire Solutions and PCSC have the experience and capabilities to transform the way security professionals do their job every day" "Coolfire Solutions and PCSC have the experience and capabilities to transform the way security professionals do their job every day. We can maximize the value of existing technology investments by combining data from any source and making it actionable," said Don Sharp, CEO at Coolfire Solutions. "Security professionals have an incredibly challenging job and it's only getting tougher. By bringing all of their critical data onto a single pane of glass we can increase the level of security while driving significant operational efficiencies."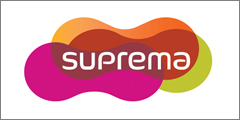 Suprema To Globally Provide And Support BioConnect Identity Platform
The BioConnect Identity Platform provides an integration of Suprema's biometric solutions with the majority of leading access control systems BioConnect and Suprema have announced Suprema's launch of the BioConnect Identity Platform. Developed by BioConnect, Suprema's long-standing strategic partner in North America, the BioConnect Identity Platform provides an integration of Suprema's biometric solutions with majority of the leading access control systems in the global security market. Under the appointment, Suprema will provide and support the BioConnect Identity Platform globally from June 1st, 2016 onward. Powerful Integration FeaturesWith the BioConnect Identity Platform's powerful integration features and BioConnect's and Suprema's partner eco-systems, enterprises benefit from the ability to take advantage of deploying biometrics with their existing (or their choice of) access control vendor, standards, devices and way of operating. The BioConnect Identity Platform enables the seamless integration of Suprema's biometric terminals with access control systems, ERP and time and attendance systems, supporting biometric and multi-factor authentication, biometric enrollments and user ID management. One Central System The solution enables greater security, identity assurance and convenience from one central system and has ultimately changed the way that the physical access control market can consume biometrics as an authentication strategy. No other manufacturer around the world has been able to offer this level and quality of integrations - with the BioConnect Identity Platform boasting over 20. "With the BioConnect Identity Platform, BioConnect complements our goal of providing industry-leading biometric security solutions to the global market. The product is a ready-made bridge solution that provides easier integration of cutting-edge Suprema biometric technology together with a customer's choice of leading access control systems," said Young Moon, VP of Suprema. "We are looking forward to providing the BioConnect Identity Platform to a more global security market and are excited to offer our customers a seamless and cost-effective way of adopting Suprema's biometric security solutions," Moon added. Innovative Technologies From the perspective of the access control provider, the BioConnect Identity Platform opens up the option to provide a Suprema biometric solution and continue to benefit from the complete product line as Suprema brings new and innovative technologies to market. "As a Suprema partner we have experienced a lot of growth in the North American and UK markets due to its leadership and continued emphasis on producing biometric products of superior quality, versatility and range," said Steve Greb, Strategic Director of Business Development at BioConnect. "We're very excited to draw on Suprema's impressive partner network and continue to build out our Quest for Rightful Identity on a global scale." Integration With Leading Systems The BioConnect Identity Platform integrates the following leading access control systems with the Suprema biometric terminals; ACT ACTManage, AMAG Symmetry, Axis A1001, Brivo OnAir/OnSite, Genetec Security Center, IMRON IS2000, Lenel OnGuard, Open Options dnaFusion, Paxton Net2, Honeywell ProWatch, Honeywell WINPAK, RS2 AccessIT!, S2 Netbox, Software House CCURE 9000, Stanley SecureNET, Gallagher Command Centre and now PCSC LiNC-PLUS. Suprema and BioConnect will team together to showcase the BioConnect Identity Platform at IFSEC 2016 in London on June 21st-23rd at Stand E1400.
Do's And Don'ts Of Managing Legacy Systems – Migration Better Than Rip-And-Replace For Enhancing Security Control System Functionality
Systems may be reliable and performing as originally intended, but can also beoutdated in comparison to current technology offerings Let's start by defining what a legacy system is in the context of a security control system. Legacy refers to an installed and operating security control system made up of numerous components, both hardware and software, that have been eclipsed by newer technologies. A shortage of parts and pieces may be creeping in, and it's also likely the older stuff has a service tech scratching his head when faced with a configuration setting or data entry protocol. The newer technologies, however, may still be providing much of the desired functionality required by the legacy system user. Legacy in this context then is not necessarily a pejorative term. The system may be both reliable and performing as originally intended but is outdated in comparison to current technology offerings both from a communications standpoint and as it relates to applications and data mining. So what to do? For openers, as my dad would day, do a Ben Franklin list of do's and don'ts. Naturally you'd love to move to a new, bigger or smaller, better and faster system. But, first, what does that list look like? I for one think is might begin to look like this: Things To Do When Managing Legacy Systems Do you have a handle on your current technology capabilities? Many legacy systems are underutilised and have features that are not used. Revisit your systems capabilities: You are likely to make some pleasant discoveries. Do you have a handle on your current technology capabilities? Many legacy systems are underutilized and have features that are not used Do you currently know how all of the pieces and parts in your system are currently communicating? A great start for planning the next steps is to understand the "plumbing." Associated with that is the location of communication; specifically, how are things wired and where are they terminated, recorded and catalogued? What does your power distribution for the system components look like? Do you have backup and other means of maintaining operations during a loss of power, and where is that stuff? If not done recently, this step provides an opportunity to ensure you are ready for things that don't happen and also to revisit codes. It's always worthwhile if a maintenance provider is available to a system test in this area, or it can be self-conducted. What is the state of your record management, and when was the last time you did some basic housekeeping, such as backup and the like? If you don't remember when you did it last, stop reading and go do some housekeeping — it's clearly due now! What works for you and your organization, and what have you developed a work-around for? If your "super users" have found ways to manage desired system outcomes by some clever workaround, are there other desired features? Do you have a relationship with an authorized service provider or an on-staff trained first responder? Do you have attic stock (stuff you own) to support those older components? I like to think of it like making a road trip with a spare tire and basics in the trunk in case an extended unplanned stop on the side of the road interrupts your trip. Have you developed a plan for an eventual upgrade? What's first, what does it cost and whom will I let provide pricing to do so? Rip-and-replace isn't your only option. There are many products and servicesavailable to migrate from a legacy to next steps utilizing embedded infrastructure Planning And Management What are my/your basic functional requirements, and where are the gaps now you must fill for enterprise sustainability? That legacy system likely has paid its way and now needs to be retired; I'm not ready either. Do you have a business case for this refresh – applications, data mining, new and reporting and risk mitigation strategies? If not, you are missing this first step of legacy migration planning and management. Managing the age includes a system exit strategy. Getting C suite, namely your CFO's, attention is key; sustainability of your enterprise is 101, so functionality as it relates to risk mitigation is essential to keeping your entity flourishing. So What Are The DON'T's? Don't trivialize the migration or response to the Do's or you'll end up in a big To Do. Don't minimize the relationship with existing integration resources you have worked with, old and new. Organizations evolve, some for the best, some not so. Refresh these relationships as well; resources are like bridges – you never know when a crossing is needed. Don't rush into the latest and greatest; be wary of who's definition you subscribe to. There's a reason they call it the "cutting" edge. Don't believe that rip-and-replace is your only option. There are many legacy systems in our industry, and many well-made and well-thought-out products and services are available to migrate from a legacy to next steps utilising embedded infrastructure. The bottom line: Define your parameters, select your partners and engage companies with a history of legacy migration and thought leadership. If your legacy includes some products with forward-thinking engineering thought leadership, you may be able to manage your needs with security control board-level replacements or the flashing of new firmware and upgrades to software. I'm aware of several companies whose products elegantly move through time, adding new applications and functionality without wholesale rip-and-replace. These legacies carry on. The market has responded to you and others eager to know their options. There are many ingenious and clever ways to upgrade communications and transport of data, reliable mainstream products designed to meet this challenge head-on. There are solutions aimed at allowing you to use current IT and Internet of Things (IoT) apps and functionality. However, there are also quite a number of technology partners able help make the leap from analog to digital using existing pathways. The bottom line: Define your parameters, select your partners and engage companies with a history of legacy migration and thought leadership. They are most likely to produce the best results and allow you to leave behind the legacy you want to be associated with.
Related white papers
Four Areas to Consider in Frictionless Access Control
Physical Access Control In Higher Education
'Boosting On-Site Safety And Security