PCSC Intruder Detectors & Detection Systems
(2)
Browse Intruder Detectors & Detection Systems
Intruder detector products updated recently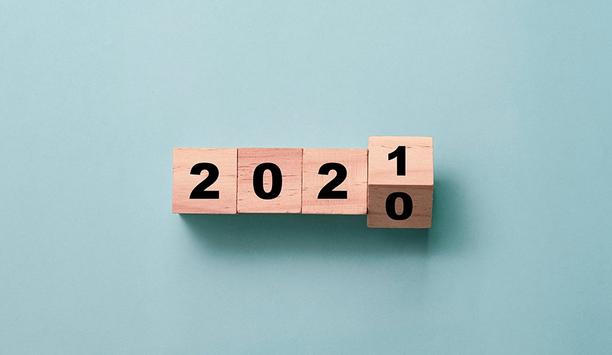 Trends And Challenges We Will See In The AI-driven Security Space In 2021
For decades, the nature of global safety has been evolving. From physical security threats like large-scale terrorist attacks and lone actor stabbings to chemical threats such as the Salisbury poisonings and even microbiological threats such as COVID-19, new challenges are constantly arising and the threat landscape we operate in today is constantly changing. Compounding the complexity of the security issues is the complexity and nature of attacks. With the economic downturn, there is the traditional rise in theft, violence and other crimes. Compound this with unmanned businesses and work-at-home staff, and there is a perfect storm for a rise in security threats. Artificial intelligence (AI) and specifically the branch of AI known as machine learning (ML), was already causing widespread disruption in many industries, including the security industry. AI has been a driving force to replace labor-based business models with integrated data and actionable intelligence that is context-aware. It has become apparent that AI will play a big part in the ongoing fight against both pandemics such as COVID-19, as well as other threats that we may face in the future. With all of this in mind, 2021 is poised to be a big year for AI growth. While AI is going to continue to impact our lives in dozens of ways, from smart sensors to face mask compliance detection, the following reflects a few top trends and challenges that I have my eye on for 2021 as we close out this year. The rise of smart city investments One such example is the increasing development of smart cities and how AI can be leveraged to build safe communities. To date, we've seen an increase in the number of smart city programmes around the globe; cities that are beginning to deploy innovative technologies for the management and ease of life services. Compounding the complexity of the security issues is the complexity and nature of attacks Typical development of a city includes standard infrastructure - roads, schools, power, water, transportation. Now, internet, data and AI capabilities are part of the standard infrastructure requirements for all new developments. AI promises to deliver increased efficiencies with the infrastructure that will accommodate growing populations while reducing our impact on the environment, resources, and communities. Global cities now account for more than half of the world's population, and the United Nations projects the number to balloon to 68% by mid-century. Owing to both demographic shifts and overall population growth, that means that around 2.5 billion people could be added to urban areas by the middle of the century, predicts the UN Department of Economic and Social Affairs (DESA). With an increase in population has come an increase in global spending on smart city initiatives to drive down the impact of growing urban concentration. Global spending on smart city initiatives is expected to total nearly $124 billion this year, an increase of 18.9% over 2019, according to IDC's Worldwide Semiannual Smart Cities Spending Guide, while Singapore, Tokyo, London and New York as the big spenders - expected to spend more than $1 billion in 2020. Using AI-driven technology to create safer public and private spaces Today, security solutions driven by AI are being developed and can be covertly deployed across a range of physical environments to protect the population in a more efficient, and accurate manner. As we look ahead to the future of public safety, it's clear that new AI technology can dramatically improve the effectiveness of today's physical security space. One such deployment is the use of video object recognition/computer vision software that can be integrated into existing video monitoring security (VMS) systems. These enhanced VMS systems can be deployed both inside and outside of buildings to identify risks and flag threats, such weapons, aggressive behaviours, theft, and safety compliance. This helps to minimize the impact of a breach by an early alert to onsite security in real-time to the location and nature of the potential threat, allowing them to intervene before a loss occurs. These same AI-enabled video solutions can similarly be used to provide advanced business operations in retail, logistics, and manufacturing organizations. Multi-sensor security solutions Also, targeted magnetic and radar sensor technologies, concealed in everyday objects like planter boxes or inside walls, can now scan individuals and bags entering a building for concealed threat objects. Using AI/machine learning, these two sensor solutions combined can identify metal content on the body and bag and match the item to a catalog of threat items, such as guns, rifles, knives and bombs. Security solutions driven by AI are being developed and can be covertly deployed across a range of physical environments Without this advanced multi-sensor solution, it becomes nearly impossible to discover a weapon on a person's body before it appears in an assailant's hands. This multi-sensor solution allows for touchless, unobtrusive access to a building, but allows for immediate notification to onsite security when a concealed threat is detected. The hidden technology thus empowers security staff to intercept threats before they evolve into a wider scale attack, while also maintaining the privacy and civil liberties of the public, unless, of course, they are carrying a concealed weapon or pose a physical threat. With the advent of sophisticated surveillance and technological innovation, a level of caution must be exerted. Despite the ongoing global debate, there remains little regulation about the use of AI technologies in today's physical security space. One thing is certain; it must be deployed in the right place, at the right time, with the right privacy and civil liberty protection objectives. People don't want to be protected by omnipresent, obstructive and overbearing security systems that infringe on their privacy and civil liberties. They want a proper balance between security and their current way of life, one that must be fused together. Technology and tracing COVID-19 Machine learning-based technologies are playing a substantial role in the response to the COVID-19 pandemic. Traditionally, the key purpose of surveillance systems has been to detect and deter threats, including the detection of visible and hidden weapons and abnormal behavior. While this, of course, remains a primary focus, today we are seeing how surveillance systems defend against new invisible threats, as well as rapidly automate the process of contact-tracing to capture and contain a virus before it spreads. Again, the ability to track and trace through parsing algorithms that can manage through enormous amounts of data provides a highly scalable and rapid response mechanism to control the spread of threats. AI has demonstrated potential for identifying those displaying symptoms of infectious diseases, without requiring physical human contact Although the threat may not be visible, it is just as destructive. By incorporating AI into existing technologies, government, healthcare and security professionals can monitor public spaces and environments through the combined use of digital and thermal video surveillance cameras and video management systems); just one of the solutions being explored. AI has demonstrated potential for identifying those displaying symptoms of infectious diseases, without requiring physical human contact. By Using AI-powered video analytic software, businesses can monitor face masks, social distancing and large gathering compliance and also detect elevated body temperature. Critically, technology must be capable of both identifying and tracking the virus but also be unobtrusive. An unobtrusive system that is adaptable enough to be deployed across a range of environments where the public gathers in enclosed spaces is necessary to be effective. Security in 2021 Technology has proven itself to be a valuable ally in times of crisis. For smart cities, the use of innovative AI/machine learning technologies will help optimize security solutions in areas that are brimming with potential. As we look ahead to the future of security in a world that is impacted by such a wide range of threats, from physical to chemical to microbiological, it's clear that new technologies, specifically AI can dramatically improve the effectiveness of security systems and help us to better defend against a wide spectrum of threats. Technology has a huge role to play in making our communities safe in 2021 and beyond, but for security systems to be effective, they must not be oppressive or obstructive. This will ensure they have the full support of the public - the key to success.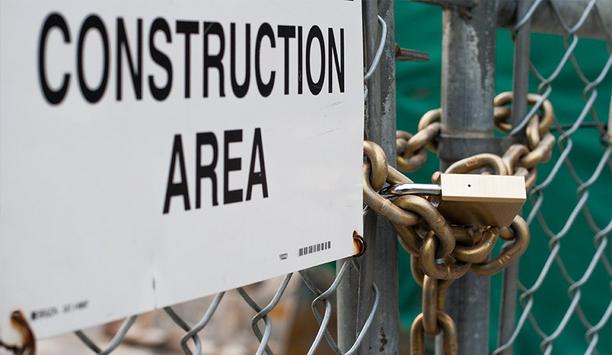 How To Deter Thieves on Construction Sites
Construction site theft can cause project delays, property damage and loss of profit for companies in the construction sector. It is imperative to deter thieves from targeting construction sites with the help of construction site security. Here, we look into the various security options and how they can help protect your firm from the threat of a break-in. Construction theft has soared during the COVID-19 Pandemic Construction site theft is an ever-increasing problem in the UK, costing the industry an estimated £800 million ($1,040 million) per year. Unfortunately, this type of crime has accelerated further throughout lockdown by an estimated 50% due to the abandonment of construction sites across the UK. With many uncertainties around a potential second wave in the UK, it is time for construction firms to enhance their security strategies to help prevent thieves from becoming opportunists on construction sites. Why are construction sites 'easy' targets? Construction sites can easily be targeted, as they typically lack adequate security loss prevention practices. The most popular security-related issues that are leading causes of construction site theft are: Poor overall site security Multiple pieces of equipment sharing the same keys Easy access to open cabs Unsecured sites, particularly at night and over weekends Lack of product identification systems If you do not want your site becoming a costly statistic, you might want to try implementing some or all of these preventive measures. Strengthen your perimeter Putting a clear boundary around a construction site will help to prevent youths and members of the public from inadvertently wandering onto the site. To stop opportunist thieves in their tracks, you will need to go one step further by erecting robust fencing and concrete blocks along with signage warning intruders about the consequences of trespassing. Putting a clear boundary around a construction site will help to prevent youths and members of the public from inadvertently wandering onto the siteIf potential trespassers can see that it would be too challenging to attempt a break-in, then they will look elsewhere to find another construction site which is not as well secured. Lock away valuable tools When considering the vulnerabilities in your construction site, it pays to think about this from the perspective of a criminal. What is it exactly that they are looking for? What can a thief steal easily to make money if they were to remove something from your site? Unfortunately, many construction firms do not lock away their tools, materials or vehicles properly, which makes them an easy target. Ensure valuable tools and materials are locked away and are not left unsecured or lying around. Criminals are mostly interested in scaffolding, bowsers and other valuables that are quick to sell on, so it is important to have a strategy in place to keep these locked away, safe and securely. Put tracking devices in your equipment If you are unable to securely lock away valuable tools, then modern technology makes securing equipment easier than ever before. Tracking devices can be installed onto vehicles and equipment; if any thief is unwise enough to steal from the site, site owners will be able to provide the location to the police who will be able to follow this up. Site owners should also engrave company identification numbers on valuable tools, equipment and vehicles so that it can easily be identified and will serve as proof who it rightly belongs to. Invest in CCTV Closed Circuit Television, otherwise known as CCTV, is renowned for being one of the most effective deterrents for thieves, especially when it comes to construction and building sites.The items that criminals steal from sites are notoriously hard to trace The items that criminals steal from sites are notoriously hard to trace, but if you have CCTV, there is a chance that you can capture clear footage to help bring criminals to justice, such as footage of the vehicle used and the car licence plate. CCTV cameras can help to oversee every inch of a construction site, and can even be hidden out of sight where required. Step up with regular site patrols With a wide range of security monitoring methods available, stepping up on regular site patrols can help to keep track and respond to any criminal activity taking place on your site. Traditional site patrols can be carried out on a schedule by professional SIA-approved security agents. With the presence of guards patrolling a construction site, any criminals in the area will be deterred to force entry onto the site. Schedule supply deliveries on an as-needed basis To prevent an excess of supplies 'sitting around' on the site, construction site managers should instead order what is needed at the time, so that valuable materials are not left around waiting to be stolen for weeks at a time. Good planning and excellent communication between the team will be required so that projects are not delayed, but planning accordingly will help to reduce the chances of theft on a construction site. Drone surveillance As technology becomes more and more advance, drone surveillance may soon be a security option that many construction sites could benefit from.Many construction firms in the UK are using drone services to provide aerial images, and are seeing huge cost savings by either purchasing and operating their own drones or by hiring out the work to a company equipped to provide imaging.As technology becomes more and more advanced, drone surveillance may soon be a security option With surveillance drones already handling tasks like mapping and surveying of construction sites, one day they may be able to patrol construction sites at night, equipped with motion sensors and infrared or night vision cameras; They could be automatically deployed from a charging station and fly along a pre-programmed route at regular intervals. One to keep an eye on for the near future! Construction site security to help protect your site If you are ready to tighten security on your own construction site, then your starting point will be to identify your main vulnerabilities and get in touch with a reputable security specialist.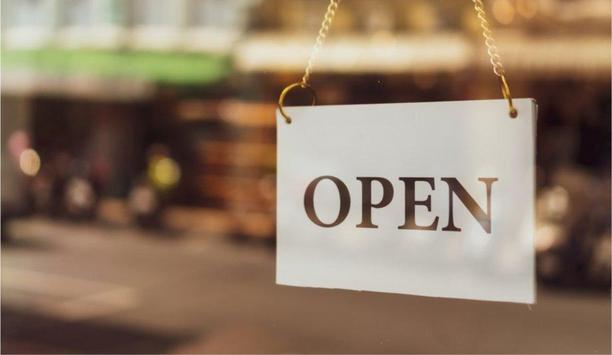 Reopening Doors: What Steps Should be Taken to Ensure Safety and Security?
A total of £1.6 billion worth of goods are reported as 'lost' to in-store theft in supermarkets each year, with figures increasing steadily. The presence of self-checkout systems have increased in supermarkets, as well as other industry retailers. By 2021, we're globally on track to have 468,000 self-checkout machines in operation, nearly double the 240,000 in existence since 2016. While this increase comes with such benefits as reduced wait times for customers and staff costs, it also comes with a risk of retail theft at self-checkouts. With the circumstances the world now finds itself in i.e. mass unemployment, financial uncertainty, the retail industry has seen an influx in these types of petty crimes, hitting retailers during an already turbulent period. While retailers are taking precautions to protect themselves and their patrons in this new era of in-person shopping, it's important to ensure the business itself is protected. A popular method to combat these fears is to employ on-site security personnel, however, as we continue to adapt to new operating guidelines, retailers must begin thinking past the immediate future, and begin implementing long-term security solutions to prepare for life after lockdown such as strong CCTV systems with remote access. How has the security industry adapted its services to a post-lockdown world? Technological innovations like thermal recognition are key to adapting security systems for a post-lockdown world. Businesses which previously relied on facial recognition now must update their methods to account for shoppers wearing masks on-site and in-store. By 2021, we're globally on track to have 468,000 self-checkout machines in operation, nearly double the 240,000 in existence since 2016 Biometric systems are now able to identify people with face masks, and thermal recognition such ADT's Thermi-Scan system which can track human body temperature without the need for contact. Implementing these safe protocol procedures protect both employees and customers against virus outbreaks such as COVID-19. The need for these advances in video surveillance will reportedly increase the biometric facial recognition market by 14 per cent by 2027. Artificial intelligence has been hailed recently as the way forward for remote security needs, and while business-owners continue to navigate procedures of returning to work post-lockdown, having remote access to real-time security monitoring is essential now more than ever. What are the main measures stores can take to prevent or reduce theft? Strategically placing a multi-camera surveillance system to ensure clarity, eliminate blind spots, and deter thieves should be top priority. It's equally essential to invest in a system which has an efficient playback program, particularly in situations where reviewing important footage efficiently can offer vital information to the police force. Advances in video surveillance will reportedly increase the biometric facial recognition market by 14 per cent by 2027 As business-owners continue operating at reduced hours and with limited on-site staff, being able to access camera footage quickly and remotely is a key factor to consider. Whether owners opt to receive an alert on a mobile device allowing them to review notifications, or if their system is monitored by a remote security center, it's important to be able to access footage quickly for added efficiency and ease. Facial recognition and AI have been popular points of discussion in relation to security cameras and CCTV. While careful considerations must be taken prior to utilising any sort of facial recognition technology, including conducting a Privacy Impact Assessment, the benefits include being provided with real-time tracking of repeat offenders which immensely helps the prevention of in-store theft. Here are some key points to consider when choosing in-store surveillance: Assess your needs – To get the best out of your security system, it is essential to analyze what your requirements are for your business as they might have changed to adapt to a post-lockdown world Camera setup – With store layouts shifting to accommodate social distancing guidelines, it's important to re-evaluate the current set-up of any security cameras. Depending on any layout updates, it might be important to consider operating multiple cameras in one area to ensure a peripheral view and eliminate any blind spots Camera positioning – For optimal performance, check that light sources are not obstructing your view such as glare from the sun. It is also worth considering the height at which cameras are installed to maximize surveillance Check the focus – It is worth testing camera lenses bi-monthly to ensure that lighting or weather hasn't affected the focus of the lens, resulting in a blurry visual Remote access – As guidelines continue to evolve, ensure you're able to access any necessary camera footage quickly and safely in case of emergency Will we begin to see a reduction of theft as new technology is implemented? We're beginning to see incidents of shoplifting and theft being taken more seriously by law enforcement. In the coming months, for the first time in Britain nearly twenty shoplifters who were either caught red-handed or identified on CCTV will be appearing before magistrates. While currently these court cases are being pursued by a private police force, these actions come after a Government plea to high-level police to prosecute shoplifters stealing under £200. Retailers have long voiced concerns that forces have abandoned low-level thefts and these steps are small but show that businesses are being heard. As innovations in surveillance security continue, we'll be seeing a move away from human involvement which will create a more reliable and efficient system able to rely on machine learning and analytics. While there have been wider strides made in utilising AI for surveillance, these are largely being used currently by local governments to alert police forces to threats of criminal activity. It's not unreasonable to think that in the near future, these types of smart technology will be employed by private businesses to analyze suspicious behavior or possible theft. However, as we see an increase in the advancement of security technology, we anticipate that those inclined to commit in-store theft will adapt their methods, therefore retailers should look to regularly evaluate their security needs to keep risks at bay.
PCSC And Coolfire Solutions Collaborate To Deliver Top-level Capabilities For Access And Security
PCSC, a designer and manufacturer of access control solutions and Coolfire Solutions, a St. Louis based software company known for creating Military-Grade situational awareness platforms, collaborate to deliver top-level capabilities for access and security. Coolfire Solutions created its innovative Ronin Platform to deliver software that sits on top of existing systems and infrastructure to transform data into actionable intelligence. Originally developed for the U.S. military, the Ronin Platform is being widely adopted by industry leaders and organizations who recognize the importance of placing the right data, in the right hands, in real-time, so that intelligent decisions can be made. LiNC-NXG PSIM System Stacking the Ronin Platform on top of the data provided by PCSC's LiNC-NXG PSIM system provides a robust, real-time common operational pictureStacking the Ronin Platform on top of the data provided by PCSC's LiNC-NXG physical security information management system provides a robust, real-time common operational picture, visually representing physical security events, and enabling a coordinated security response. For instance, urgent security related event details are pushed to mobile devices of nearby security officials for immediate action. An additional benefit, in the case of an on-premises environment, the underlying access management system is not exposed, only the top-level data is managed. Extend The Capabilities Of Access Solutions "An extremely impressive GUI for our industry and an actionable set of features extend the capabilities of PCSC's access solutions for real-time response," said Mas Kosaka, President and CEO of PCSC. "The expansion possibilities are virtually limitless too. We're excited to debut the capabilities of Ronin to our Business Partners during the PCSC Symposium in conjunction with ISC West, the largest security industry trade show in the U.S." Coolfire Solutions and PCSC have the experience and capabilities to transform the way security professionals do their job every day" "Coolfire Solutions and PCSC have the experience and capabilities to transform the way security professionals do their job every day. We can maximize the value of existing technology investments by combining data from any source and making it actionable," said Don Sharp, CEO at Coolfire Solutions. "Security professionals have an incredibly challenging job and it's only getting tougher. By bringing all of their critical data onto a single pane of glass we can increase the level of security while driving significant operational efficiencies."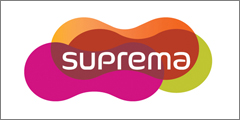 Suprema To Globally Provide And Support BioConnect Identity Platform
The BioConnect Identity Platform provides an integration of Suprema's biometric solutions with the majority of leading access control systems BioConnect and Suprema have announced Suprema's launch of the BioConnect Identity Platform. Developed by BioConnect, Suprema's long-standing strategic partner in North America, the BioConnect Identity Platform provides an integration of Suprema's biometric solutions with majority of the leading access control systems in the global security market. Under the appointment, Suprema will provide and support the BioConnect Identity Platform globally from June 1st, 2016 onward. Powerful Integration FeaturesWith the BioConnect Identity Platform's powerful integration features and BioConnect's and Suprema's partner eco-systems, enterprises benefit from the ability to take advantage of deploying biometrics with their existing (or their choice of) access control vendor, standards, devices and way of operating. The BioConnect Identity Platform enables the seamless integration of Suprema's biometric terminals with access control systems, ERP and time and attendance systems, supporting biometric and multi-factor authentication, biometric enrollments and user ID management. One Central System The solution enables greater security, identity assurance and convenience from one central system and has ultimately changed the way that the physical access control market can consume biometrics as an authentication strategy. No other manufacturer around the world has been able to offer this level and quality of integrations - with the BioConnect Identity Platform boasting over 20. "With the BioConnect Identity Platform, BioConnect complements our goal of providing industry-leading biometric security solutions to the global market. The product is a ready-made bridge solution that provides easier integration of cutting-edge Suprema biometric technology together with a customer's choice of leading access control systems," said Young Moon, VP of Suprema. "We are looking forward to providing the BioConnect Identity Platform to a more global security market and are excited to offer our customers a seamless and cost-effective way of adopting Suprema's biometric security solutions," Moon added. Innovative Technologies From the perspective of the access control provider, the BioConnect Identity Platform opens up the option to provide a Suprema biometric solution and continue to benefit from the complete product line as Suprema brings new and innovative technologies to market. "As a Suprema partner we have experienced a lot of growth in the North American and UK markets due to its leadership and continued emphasis on producing biometric products of superior quality, versatility and range," said Steve Greb, Strategic Director of Business Development at BioConnect. "We're very excited to draw on Suprema's impressive partner network and continue to build out our Quest for Rightful Identity on a global scale." Integration With Leading Systems The BioConnect Identity Platform integrates the following leading access control systems with the Suprema biometric terminals; ACT ACTManage, AMAG Symmetry, Axis A1001, Brivo OnAir/OnSite, Genetec Security Center, IMRON IS2000, Lenel OnGuard, Open Options dnaFusion, Paxton Net2, Honeywell ProWatch, Honeywell WINPAK, RS2 AccessIT!, S2 Netbox, Software House CCURE 9000, Stanley SecureNET, Gallagher Command Centre and now PCSC LiNC-PLUS. Suprema and BioConnect will team together to showcase the BioConnect Identity Platform at IFSEC 2016 in London on June 21st-23rd at Stand E1400.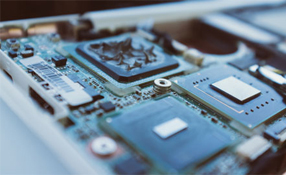 Do's And Don'ts Of Managing Legacy Systems – Migration Better Than Rip-And-Replace For Enhancing Security Control System Functionality
Systems may be reliable and performing as originally intended, but can also beoutdated in comparison to current technology offerings Let's start by defining what a legacy system is in the context of a security control system. Legacy refers to an installed and operating security control system made up of numerous components, both hardware and software, that have been eclipsed by newer technologies. A shortage of parts and pieces may be creeping in, and it's also likely the older stuff has a service tech scratching his head when faced with a configuration setting or data entry protocol. The newer technologies, however, may still be providing much of the desired functionality required by the legacy system user. Legacy in this context then is not necessarily a pejorative term. The system may be both reliable and performing as originally intended but is outdated in comparison to current technology offerings both from a communications standpoint and as it relates to applications and data mining. So what to do? For openers, as my dad would day, do a Ben Franklin list of do's and don'ts. Naturally you'd love to move to a new, bigger or smaller, better and faster system. But, first, what does that list look like? I for one think is might begin to look like this: Things To Do When Managing Legacy Systems Do you have a handle on your current technology capabilities? Many legacy systems are underutilised and have features that are not used. Revisit your systems capabilities: You are likely to make some pleasant discoveries. Do you have a handle on your current technology capabilities? Many legacy systems are underutilized and have features that are not used Do you currently know how all of the pieces and parts in your system are currently communicating? A great start for planning the next steps is to understand the "plumbing." Associated with that is the location of communication; specifically, how are things wired and where are they terminated, recorded and catalogued? What does your power distribution for the system components look like? Do you have backup and other means of maintaining operations during a loss of power, and where is that stuff? If not done recently, this step provides an opportunity to ensure you are ready for things that don't happen and also to revisit codes. It's always worthwhile if a maintenance provider is available to a system test in this area, or it can be self-conducted. What is the state of your record management, and when was the last time you did some basic housekeeping, such as backup and the like? If you don't remember when you did it last, stop reading and go do some housekeeping — it's clearly due now! What works for you and your organization, and what have you developed a work-around for? If your "super users" have found ways to manage desired system outcomes by some clever workaround, are there other desired features? Do you have a relationship with an authorized service provider or an on-staff trained first responder? Do you have attic stock (stuff you own) to support those older components? I like to think of it like making a road trip with a spare tire and basics in the trunk in case an extended unplanned stop on the side of the road interrupts your trip. Have you developed a plan for an eventual upgrade? What's first, what does it cost and whom will I let provide pricing to do so? Rip-and-replace isn't your only option. There are many products and servicesavailable to migrate from a legacy to next steps utilizing embedded infrastructure Planning And Management What are my/your basic functional requirements, and where are the gaps now you must fill for enterprise sustainability? That legacy system likely has paid its way and now needs to be retired; I'm not ready either. Do you have a business case for this refresh – applications, data mining, new and reporting and risk mitigation strategies? If not, you are missing this first step of legacy migration planning and management. Managing the age includes a system exit strategy. Getting C suite, namely your CFO's, attention is key; sustainability of your enterprise is 101, so functionality as it relates to risk mitigation is essential to keeping your entity flourishing. So What Are The DON'T's? Don't trivialize the migration or response to the Do's or you'll end up in a big To Do. Don't minimize the relationship with existing integration resources you have worked with, old and new. Organizations evolve, some for the best, some not so. Refresh these relationships as well; resources are like bridges – you never know when a crossing is needed. Don't rush into the latest and greatest; be wary of who's definition you subscribe to. There's a reason they call it the "cutting" edge. Don't believe that rip-and-replace is your only option. There are many legacy systems in our industry, and many well-made and well-thought-out products and services are available to migrate from a legacy to next steps utilising embedded infrastructure. The bottom line: Define your parameters, select your partners and engage companies with a history of legacy migration and thought leadership. If your legacy includes some products with forward-thinking engineering thought leadership, you may be able to manage your needs with security control board-level replacements or the flashing of new firmware and upgrades to software. I'm aware of several companies whose products elegantly move through time, adding new applications and functionality without wholesale rip-and-replace. These legacies carry on. The market has responded to you and others eager to know their options. There are many ingenious and clever ways to upgrade communications and transport of data, reliable mainstream products designed to meet this challenge head-on. There are solutions aimed at allowing you to use current IT and Internet of Things (IoT) apps and functionality. However, there are also quite a number of technology partners able help make the leap from analog to digital using existing pathways. The bottom line: Define your parameters, select your partners and engage companies with a history of legacy migration and thought leadership. They are most likely to produce the best results and allow you to leave behind the legacy you want to be associated with.
Related white papers
Market Report: Cannabis At A Glance
Optimize Your Business with Analytics and AI