Infineon Access Controllers
(1)
Browse Access Controllers
Access control controller products updated recently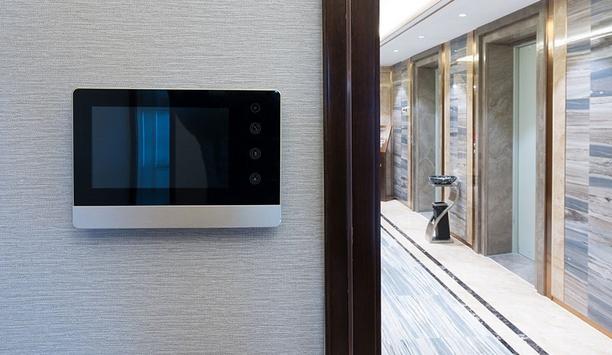 Video Intercoms For A Smarter, Safer Workspace
Though many office workers across the globe have found themselves working remotely for the past year, we are seeing a bit of a silver lining, as vaccine rollouts hint at a return to some pre-pandemic sense of normalcy. However, while some of us might opt for a fully-remote work life, others are anticipating a hybrid solution. Even before the pandemic, offices were taking a new, more open layout approach—moving past the days of cubicles and small office configurations. Going forward, offices and other workspaces will be tasked with supporting a hybrid work solution, as well as increasing hygiene measures. Video intercom solution This is where an IP video intercom solution can assist. Below are four ways they can help usher in a smarter, safer work environment: Video intercoms assist in creating a more hygienic work environment - The outbreak of COVID-19 has raised awareness of germs and just how easily a virus can be transmitted by face-to-face contact. Germ barriers are popping up in many aspects of our daily lives, where we were not likely to see them before Unfortunately, the door is also the easiest of these germ barriers to breach As such, we're becoming accustomed to seeing plexiglass barriers at restaurants, grocery stores, and even coffee shops. However, many don't realize that one of the best germ barriers is a simple door. Unfortunately, the door is also the easiest of these germ barriers to breach. All it takes is a knock or a doorbell ring to make us open our germ barrier and be face-to-face with whomever is on the other side. Increasing hygiene safety A simple step to increase hygiene safety and visitor security in commercial buildings and workspaces is an IP video intercom. Installing a video intercom will allow staff to see and speak with visitors without breaching that all-important germ barrier. A video intercom system provides a first line of defense, enabling the user to visually confirm the identity of the person on the other side of the door first before granting access. It can also be used to make sure proper procedures are being followed before a person is allowed to enter, such as using hand sanitizer, wearing a mask, and following social distancing guidelines. Basic security needs A major topic of conversation the past year has been how to manage occupancy in all facilities Video intercoms for occupancy management and basic security - A major topic of conversation the past year has been how to manage occupancy in all facilities—ranging from grocery stores and retail shops to restaurants and commercial buildings. Workspaces and offices are no exception. A video intercom provides a quick and convenient method of seeing who, or what, is on the unsecure side of the door before opening. For basic security needs, if a business has a door opening into an alley, a video intercom would be used to ensure no one is waiting outside to force their way in when the door is opened. Personal protection equipment Such solutions can also be used to ensure a person is carrying proper credentials, or wearing proper personal protection equipment (PPE), before entering a sensitive area. For example, if a lab has a room which can only be accessed by two persons at a time wearing specific protective gear, a video intercom could ensure each person is properly equipped, before allowing access that particular room. Additionally, for office or workspaces that have shared common areas, such as a cafeteria, gym or even conference rooms, managing access to these spaces will remain a priority, especially with post-pandemic restrictions in place. Video intercoms are a comprehensive safety and security tool for any workspace Deliveries of packages, work-related materials, or even food are common in any office or workspace. Video intercoms can assist in facilitating safe deliveries by visually and audibly confirming the identity of the individual. The visitor could be your next big client, your lunch delivery, a fellow employee with a faulty access card, or your mail. Video intercoms are a comprehensive safety and security tool for any workspace. Visitor management systems Video intercoms provide a cost-effective solution in small to mid-sized office facilities - One significant advantage of video intercom systems is the variety of applications available. Systems range from simple one-to-one video intercoms, to buzz-in systems, to full-fledged visitor management systems in mixed-use buildings. While they might lack the resources and manpower many enterprises have, small-to medium-sized offices can also take steps to ensure the safety of their staff and customers. Like any business, controlling who comes into the building is a primary way of maintaining safety. Video intercoms work in conjunction with access control systems to provide an identifying view of visitors or employees with lost or missing credentials. They allow staff to both see and hear those on the unsecured side of the door to determine intent before granting access. Most quality video intercoms will provide a clear enough image to allow an identification card to be read by holding it close to the lens, adding another opportunity to verify identity. Touchless intercom activation One major trend is the option of providing a touchless door activation Video intercoms provide a touchless option - Even prior to COVID-19, one major trend is the option of providing a touchless door activation or touchless intercom activation of a video intercom for those without proper credentials. Though touchless isn't a new solution to the access control market, the pandemic introduced a renewed focus on these types of solutions to provide hygienic access to visitors. For offices and other workspaces looking to make investments into post-pandemic solutions to assist in reopening, touchless can support these efforts. When it comes to smart, secure workspaces, many people think instantly of cameras or monitors, access control, and alarm systems. Proper access credentials However, video intercoms are often the missing piece of a building's security puzzle. A video intercom provides an identifying view that is not always available from a camera covering a large area. They allow those without proper access credentials a method of requesting entry, and just like cameras, they can be activated by alarms to allow staff to clearly see and communicate. If a workspace or office is important enough to be secure, it's important enough to be sure of who is there before the door is opened. In 2021, it's not enough to ensure the physical security of your staff and visitors, but also to ensure they are accessing a hygienic environment. Video intercoms provide that security and peace of mind.
Physical Security in 2021: Post-Pandemic Solutions
In a world forever changed by the coronavirus pandemic, companies worldwide are now expanding their concept of physical security to best safeguard their facilities and employees. Few incidents have had as much of an impact on businesses globally as the COVID-19 pandemic; much of the world is still struggling to contain COVID-19, navigating the lasting effects and exploring what the "new normal" looks like. While some organizations are still engaged primarily in "anywhere operations", i.e. remote work, many organizations are implementing strategic physical security solutions that better protect everyone through the use of video surveillance technology and advanced intelligence capabilities. As this new normal takes hold within the business environment, security strategies will largely be centered around several key initiatives like access control, people counting, occupancy controls, temperature screening, contact tracing, and reducing office touch points. With the use of a video management system (VMS) in the shadow of COVID-19, occupancy data from a VMS can trigger a lockdown and not permit new entrants until the occupancy drops below a certain threshold; this is significantly useful for organizations that have returned to in-person work. But there's a caveat: though many legacy security systems are being re-evaluated to allow for touchless or frictionless access control — a move designed to eliminate the need for employees and visitors to physically touch a surface when using an access control system — upgrading the outdated technologies can be cumbersome and expensive, especially for organizations that had not planned for an interruption like the pandemic. Security contractors will be vital So, what is the solution? Security contractors will play a vital role in helping end-users across a range of vertical markets — large and small — to achieve their goals in the new paradigm. For some, this may mean leveraging existing access control and video surveillance systems with upgrades where needed. For others, an entire overhaul is made possible with budget friendly solutions for businesses to migrate to integrated access control through end-to-end security solutions that tie into existing infrastructures without major disruptions (meaning the organization will never be left vulnerable). Cybersecurity is becoming even more intertwined with physical security There is massive transformation occurring in the security industry, most notably the movement to digitise physical access and integrate it with video management systems and surveillance. This shift means that cybersecurity is becoming even more intertwined with physical security, allowing organizations the ability to correlate the metadata of people's behaviors and activities — a plus point for those looking to remain vigilant against future pandemic-esque business interruptions. Access, video, and audio are converging into consolidated platforms. Due to lower costs and pairings with IP-based, wireless infrastructure, there are infinite solution configurations. IT security requirements are beginning to apply to physical security because of this integrated infrastructure. Multi-factor authentication The security industry is also beginning to see a trend of multi-factor authentication, which is going to dominate in the days to come as it makes solutions more reliable. Most people carry smartphones these days, which have green check communication capabilities that allow easy multi-factor authentication. Costs are going down, and algorithms are getting better, making more people willing to try it. Some new solutions have both the fingerprint reader and a camera for facial biometrics Some new solutions have both the fingerprint reader and a camera for facial biometrics. Cameras and CCD modules cost almost nothing, and they do not have to be super high-end anymore, especially if organizations are doing one-to-one verification. It's not just about security now; it is security, health, and safety. Access control with video, intelligent readers, and credentials is a perfect platform for next generation solutions.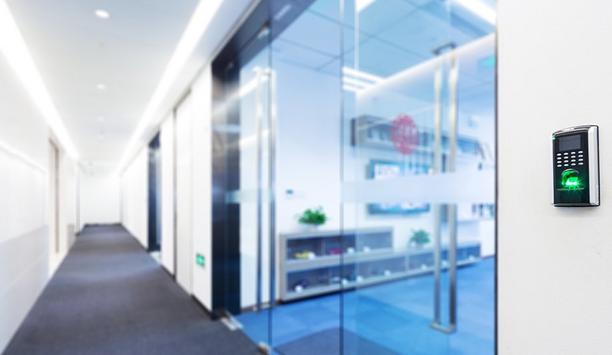 Access Control and Door Entry Management: How Technology is Driving Change
Access control and door entry is a huge responsibility, and challenge, for local authorities and housing associations UK wide. For councils, they're accountable for the security and safety of many public facilities such as leisure centers, libraries as well as residential housing developments which are often large scale and home to hundreds of people. Housing associations manage affordable rental housing which also means they're responsible for the appropriate access control management for each individual house or apartment. Technology developments have enabled better entry systems that are far more secure yet also more convenient and easier to manage. For example, with modern intercom and access control systems, remote management and communication is something that offers local authorities and housing associations features that enable them to reduce costs and cut their carbon footprints by managing multiple sites from one place. On the other hand, such technological innovation has meant that local authority and housing association specifiers and consultants now have a wide range of systems and products to choose from which can cause issues in ensuring the right system for a specific building or development is chosen. Choosing an appropritate access control system In choosing an appropriate system, local authorities and housing associations need to opt for a cost effective solution that can be easily maintained with excellent support from the manufacturer and guarantees that the system and system parts will remain supported for the duration of its expected life cycle. It is also important that the chosen system is flexible to cater for the varying needs of the tenants and visitors. Of increasing importance is the reduction of anti-social behavior which new technology can help by providing the use of data loggers which track the use and events of a door entry system, allowing specific evidence to be located by integrating with CCTV. Using technology to our advantage Through advancements in management systems and services, we can gain a much better visual representation of the events and general usage of an intercom entry system and not just its proximity access control. Systems, for example, can now send email alarms or notifications to the administrator or management. We are now able to modify user rights and access levels on the go from a mobile app which enables a much greater control over service and maintenance engineers, such as making sure they have full access when required via an app, rather than arriving to site with the incorrect keys or access fob. Systems, for example, can now send email alarms or notifications to the administrator or management Dealing with tenant's lost and stolen keys has never been so easy either. The blocking or deletion of lost fobs and adding a new fob can be carried out in minutes while at the same time removing the cost of sending an engineer to the development to program new fobs. This greatly reduces the carbon footprint of the whole task as fobs can now be sent out via mail to a secure location for collection. Technology has also helped local authorities and housing associations to overcome the issue of not being able to have a concierge or building manager available 24/7 at some developments. Now with internet communication, it's possible for tenants and visitors to get in touch with someone should they need assistance, whether that's from within the apartment or from an entrance point. For example, lets take the Videx VX2200 with IP concierge integration. This system is exceptionally flexible, enabling calls to be answered on Videx intercoms and also mobile phones if required. With the integration of the IP concierge each block can be either standalone or networked via the internet back to a central control room. Reduced maintenance costs and carbon footprint We work with a wide range of local authorities and housing associations to help them overcome access control and door entry challenges. One organization we have recently partnered with is The Living Group to help them greatly reduce their maintenance costs and carbon footprint by installing the MiAccess offline proximity system on many of their developments across the North East. Technology developments have enabled better entry systems that are far more secure yet also more convenient and easier to manage By installing an appropriate system, The Living Group has managed to overcome issues caused by the existing system's limitations and also enabled much more flexibility when it comes to effectively managing the access control system of all their included developments. For those responsible for effective and appropriate access control, the management of the systems are easier, quicker and there's no delay or on-going costs for needing a specialist program to modify fobs and access rights as this can now all carried out in-house. Improved security legislation Further advancements in programmes such as Secured by Design (SBD), a police initiative that improves the security of buildings and their immediate surroundings to provide safe places to live, work and visit, means that there's more security legislation being implemented that's making intercoms and access control more secure, without affecting ease and convenience. Videx holds an SBD accreditation and we know, from first-hand experience, how it's making a difference in keeping tenants safe. When you combine the safety features promoted by an SBD member company like ourselves with the likes of the Videx event logging, image capture and ability to modify access users on the go, for example, we can help to create a very safe and secure environment. Personally, I think there needs to be a greater emphasis on the role of security legislation Technology has completely transformed the way local authorities and housing association are able to choose, install and manage door entry and access control systems for tenants and visitors alike. Personally, I think there needs to be a greater emphasis on the role of security legislation such as Secured by Design to ensure all councils and housing association consultants are up to date with what constitutes a robust and secure system that's also cost effective too. In my role, I see weaknesses in systems and constant ongoing costs that could easily be avoided. For instance, features such as timed remote entry means local authority and housing association management no longer need to worry about keys being lost, the wrong keys being supplied or locks needing to be changed. With new systems such as the Videx MiAccess and Videx WS4 range, we can help to massively reduce a housing association's or council's carbon footprint and engineer costs by allowing them the access to management and control from an offsite location. Crime prevention We can also use live and logged events to help prevent crime in different ways, from antisocial behavior growing around a tenant being called or visited much more regularly than others, to knowing a tenant is currently still living at a property but isn't paying rent or answering to any correspondence. Technology enables local authorities and housing associations to receive detailed data and therefore behavioral insights on the people under their management and care. If consultants and specifiers are advised on the most appropriate systems that meet their specific entry needs, they can ensure greater, safer and more convenient access control that meets the requirements of both the end user and the those responsible for its effective management.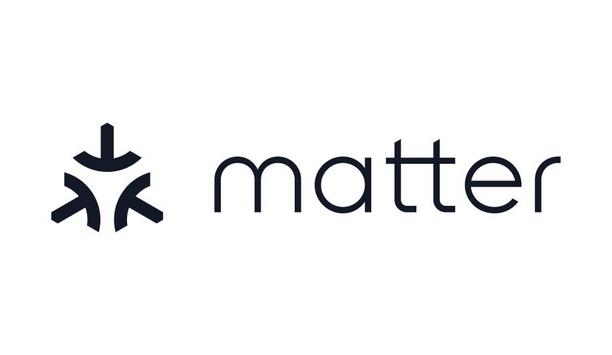 The Connectivity Standards Alliance Announces Matter, The Secure Connectivity Standard For The Future Of The Smart Home
The Connectivity Standards Alliance (CSA), formerly known as the Zigbee Alliance, an organization of hundreds of companies creating, maintaining, and delivering open, global standards for the Internet of Things (IoT), announces Matter – the interoperable, secure connectivity standard for the future of the smart home. The proliferation of connected objects continues to change the way one lives, works and plays. From homes to offices, factories to hospitals, connected objects enable one to experience the environments in cohesive, interactive ways. Yet, for too long, disconnected platforms and disparate development paths have caused confusion for consumers and complicated processes for developers and innovators. Promoting new standard Smart objects should be reliable, secure, and work together – this is the shared vision behind Project Connected Home over IP (CHIP), now known as the new standard, Matter. Amazon, Apple, Comcast, Google, SmartThings, and the Connectivity Standards Alliance came together in 2019 to develop and promote this new standard, joined by fellow Alliance board member companies IKEA, Legrand, NXP Semiconductors, Resideo, Schneider Electric, Signify, Silicon Labs, Somfy and Wulian. Matter is the unified IP-based connectivity protocol built on proven technologies Now, there are more than 180 Member organizations of all sizes, across a range of business categories, and over 1,700 Member individuals participating in bringing the Matter specification, reference implementations, testing tools, and certification programs to life. Matter is the unified IP-based connectivity protocol built on proven technologies, helping connect and build reliable, secure IoT ecosystems. Truly connected world This new technology and royalty-free connectivity standard enable communications among a wide range of smart devices. Matter is also a seal of approval, assuring that any object built on this standard is reliable by nature, secure by design, and compatible at scale. "We create marks of trust, and Matter is an important milestone for users in our long history of delivering unifying, secure, reliable and trustworthy standards for the IoT," said Tobin Richardson, President and CEO of the Connectivity Standards Alliance. "I'm very excited to unveil Matter as a foundational element in delivering a truly connected world." Matter makes it easier for device manufacturers to build devices, and to ensure they are compatible with smart home and voice services such as Amazon's Alexa, Apple's HomeKit with Siri, Google's Assistant, SmartThings, and others." Simplifying connected experiences The first specification release of the Matter protocol will run on existing networking technologies such as Ethernet (802.3), Wi-Fi (802.11), and Thread (802.15.4) and for ease of commissioning, Bluetooth Low Energy. Other key attributes include: Simplicity – Easy to purchase and use. Simplifying connected experiences. Interoperability – Devices from multiple brands work natively together. Providing greater compatibility. Reliability – Consistent and responsive local connectivity. Security – Maintaining secure connections. Robust and streamlined for developers and users. Flexibility – Matter makes it easy for users to set up and control their devices with multiple ecosystems simultaneously. Simple setup code Retailers get reduced complexity in-store to create a more simplified purchasing experience Breakthrough connectivity is built on Matter, providing greater benefit and value for developers, and those who live or work in a smart home or business. Consumers get an increased choice, compatibility, and more control of their experience. Developers get lower development and operational cost via a single SKU and more time for innovation. Retailers get reduced complexity in-store to create a more simplified purchasing experience, leading to fewer returns for compatibility issues. With Matter, consumers and businesses can choose the brands they want in their smart home or commercial building and be confident they will work seamlessly. Homeowners, and especially those living in a smart home with multiple devices like smart locks, thermostats, or smart speakers, can easily add new devices with a Matter mark using a simple setup code to connect their home as one. Single-Vendor stacks Businesses, particularly those that rely on connectivity, can count on one network to keep their operations running smoothly. Key for developers is that Matter isn't only a specification – it also offers an open-source reference implementation in parallel. This drives tangible benefits for developers including: faster time to market, reduced reliance on single-vendor stacks, improved quality since they can access multiple use cases to test against, and increased security with full transparency into the community's ability to identify and commit patches. Products with the Matter mark connect securely with more devices, more reliably than ever Products with the Matter mark connect securely with more devices, more reliably than ever. The Matter mark will serve as a seal of approval, taking the guesswork out of the purchasing process and allowing businesses and consumers alike to choose from a wider array of brands to create secure and connected homes and buildings. Promise of convergence The new symbol and wordmark of Matter tell its story of connectivity. The name was selected for its foundational nature. Matter is a building block for life, and now also for the IoT. The three arrow forms meeting in the Matter symbol communicate the brand promise of convergence and connectivity in its most distilled visual form. Its geometric construction and triangular nature express security and utility. The badge on the product and packaging, with the Matter symbol and wordmark, notes that a product is Matter certified. The two-color visual identity has been simplified to represent Day and Night with gradients evocative of dynamic connections between products. The new Matter brandmark was developed in partnership with Interbrand, one of the brand consultancies. Connected home technologies With Matter, smart home devices built on technologies like Wi-Fi will be more interoperable" "Today, millions of customers around the world rely on Alexa as their favorite way to control more than 140,000 Alexa-compatible smart home products, and we are committed to continuing to make smart home connections easier for customers," said David Shearer, Vice President, Amazon Smart Home. "With Matter, smart home devices built on technologies like Wi-Fi will be more interoperable, making them simpler for manufacturers to develop and certify, and delivering more value for customers." "As we focus on delivering the best connected experiences to our customers, Matter represents an important step forward in the global effort to make connected home technologies easier to use and more secure, with a high degree of interoperability. We've been honored to work with our industry peers on Matter from the beginning and are excited to be part of its role in shaping the future of IoT," said Jim Kitchen, Vice President Product, Connected Home, and IoT Devices, Comcast. Multi-Brand interoperability "Matter will be a leap forward in interoperability. It also demonstrates the power of the collaborative and open-source process within the Alliance that embraces the full IoT value chain and yields results. We are convinced that Matter is a great opportunity, therefore Legrand supports the project since the beginning notably by involving engineers and by participating in test events," said Bruno Vulcano, R&D Manager at Legrand and Chair of the Board at the Connectivity Standards Alliance. We are convinced that Matter is a great opportunity, therefore Legrand supports the project" "Signify, the world leader in lighting and a long-term leader in the Alliance, is excited to be a driving force in the creation and adoption of Matter. We believe this multi-brand interoperability in the smart home will catalyze the benefit and value of smart lighting worldwide via both Philips Hue and WiZ smart lighting," said George Yianni, Head of Technology Philips Hue, on behalf of Signify. Developing revolutionary protocol "We believe that a universal standard in connectivity is critical for the industry and Matter is the key that will fully unlock the connected home for consumers. We are proud to lend our historical expertise in IoT and be part of the pioneering team to develop this revolutionary protocol," said Samantha Osborne, Vice President of Marketing and Business Operations at SmartThings. "Over the past year we've doubled down on our technology to enhance our ecosystem to not only welcome future Matter products, but to ensure that they work seamlessly with the thousands of products already within our ecosystem." Providing diverse options Tuya is dedicated to providing diverse options to power our IoT developer ecosystem" "As an open IoT development platform provider, Tuya is dedicated to providing diverse options to power our IoT developer ecosystem. Matter is important to us and our developers because it enables even easier interoperability between brands and simplifies connections between people and our connected objects. When we can securely and easily connect everything, the possibilities of what we can do with those connections are limitless," said Alex Yang, Co-Founder and COO, Tuya Smart. In early May, the feature-complete base specification was approved by the Matter Working Group. Reaching this milestone gives Members a definition of the major features to build out the open-source implementation and test the specification. Tracking first devices With this, the project is currently on track to see first devices through certification in late 2021, depending on manufacturer go-to-market plans. Devices targeted for launch include lighting and electrical (e.g., light bulbs, luminaires, controls, plugs, outlets), HVAC controls (e.g., thermostats, AC units), access controls (e.g., door locks, garage doors), safety and security (e.g., sensors, detectors, security systems), window coverings/shades, TVs, access points, bridges, and others. Members poised to be early adopters of Matter include: Amazon, ASSA ABLOY, Comcast, Espressif Systems, Eve Systems, Google, Grundfos Holding A/S, Huawei, Infineon Technologies, LEEDARSON, Legrand, Nanoleaf, Nordic Semiconductor, NXP Semiconductors, Qorvo, Resideo, Schlage, Schneider Electric, Signify, Silicon Labs, SmartThings, Somfy, STMicroelectronics, Texas Instruments, Tuya Smart, ubisys, Wulian, and Zumtobel Group. Companies interested in accessing the specification and building devices with Matter can join the Connectivity Standards Alliance.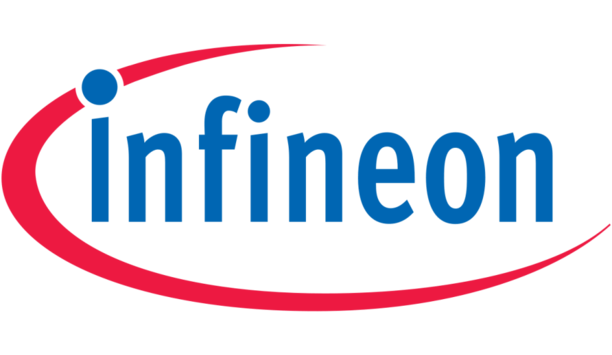 Infineon And Fingerprint Cards Collaborate To Drive Mass Deployment Of Biometric Cards
Biometric payment cards with an integrated fingerprint sensor make contactless payments more convenient, more secure and hygienic. The contactless card remains in the hands of the cardholder throughout the entire payment transaction, while eliminating the need for PIN entries or signatures to authorize even high-value payments. Infineon Technologies AG and Fingerprint Cards AB have joined forces to enable mass deployment of this emerging solution. The pioneers for security controller in contactless payment and for fingerprint sensors, including their related software, aim to provide card makers with biometric semiconductor solutions which make integration particularly cost-efficient and scalable. The fingerprint information is stored on the card's embedded secure element and not shared with any third party, thus protecting the user's credentials. Biometric payment cards "Authorizing payments without handing over the card is a huge step forward in terms of user experience, data security and hygiene. We selected Fingerprints as they are the leading biometric silicon and technology provider with market proven performance. Jointly, we want to drive the industrialization of biometric payment cards from a niche into mass market rollout," said Bjoern Scharfen, Head of the Payment and Transport Ticketing product line at Infineon. Collaboration is key in the payment ecosystem, in which Infineon is a leading player" "Combining Fingerprints' leading biometric technology with our expertise in chip security, energy efficiency and contactless performance, we will develop a system solution that is easy to integrate and gives our customers a head start in an emerging growth market." "Collaboration is key in the payment ecosystem, in which Infineon is a leading player. Together we will produce an optimized solution that will make it easier for card manufacturers to integrate biometrics into future generations of contactless payment cards, ultimately putting these cards into the hands of consumers around the world to enable a worry-free payment experience," says Michel Roig, SVP Business Line Payments & Access at Fingerprints. Excellent contactless performance Fingerprints' sensor modules, combined with Infineon's 40 nm high-performance and energy-efficient security controllers based on the 32-bit ARM® SC300™ SecurCore®, fully support the requirements of biometric payment cards. They enable: Secured matching of the fingerprint image within the security controller where the private data is securely stored Excellent contactless performance despite the increased power required Convenient and reliable enrollment of sensitive biometric data in the card Almost every second payment card with a chip worldwide has an Infineon security controller at its core. Infineon also supplied chip solutions for major biometric card projects and pilots in 2020.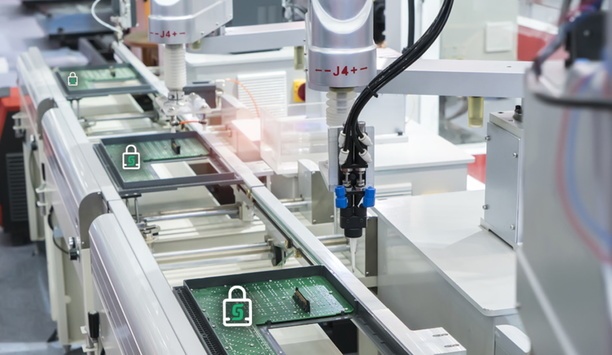 Sectigo Partners With Infineon Technologies AG To Provide Automated Certificate Provisioning
Sectigo, a provider of automated digital identity management and web security solutions, announces a partnership with Infineon Technologies AG to provide automated certificate provisioning for Infineon's OPTIGA™ Trusted Platform Module (TPM) 2.0 using Sectigo IoT Identity Manager. The integration provides manufacturers with a complete certificate management solution, including issuance and renewal, starting right on the factory floor, with secure certificate creation and insertion using the OPTIGA™ TPM for private key storage. Strong authentication and secure communication "Including a TPM chip in an IoT device design is the first step in enabling strong authentication and secure communication for IoT devices," explained Alan Grau, VP of IoT/Embedded Solutions at Sectigo. "Together, Sectigo and Infineon are enabling device manufactures to leverage strong authentication and secure communication for IoT devices during the manufacturing of the device itself. This integration not only automates the process of provisioning certificates for IoT devices, but also delivers a complete PKI solution leveraging Sectigo's highly secure cloud infrastructure." Device manufacturers across industries recognize the need to strengthen the security of their devices Device manufacturers across industries increasingly recognize the need to strengthen the security of their devices. The Sectigo-Infineon joint solution enables manufacturers to provide the enhanced levels of security required to protect their devices and to ensure compliance with ever-emerging and evolving IoT security standards and regulations across the globe. Device identity certificates For example, manufacturers are able to provision certificates into devices before they leave the factory, so that their connected IoT and IIoT products comply with the authentication requirements of the California IoT Security Law, along with other similar legislation. Device identity certificates enable strong authentication and the TPM—a specialized chip on an endpoint device—provides secure key storage to ensure keys are protected against attacks. The joint solution enables the insertion of certificates into the device during the manufacturing of the device, when the device is first provisioned into a network, or into the TPM chip itself before the chip is shipped to the manufacturer. By installing certificates into the TPM chip prior to manufacturing, manufacturers are able to track the component throughout the supply chain to protect against device counterfeiting, ensuring that only authentic devices are manufactured. Securing and authenticating connected devices Together with our partner Sectigo, we are now also able to offer automated factory provisioning" "Infineon's audited and certified TPMs enable manufacturers of connected devices to achieve higher levels of security. Together with our partner Sectigo, we are now also able to offer automated factory provisioning. This gives our customers a proven path combining ease of integration with the benefits of higher security performance," said Lars Wemme, Head of IoT Security at Infineon Technologies. The Sectigo IoT Identity Platform removes the complexity associated with securing and authenticating connected devices so that businesses can protect their infrastructure in an easy, scalable, cost-effective, way. The platform enables enterprises and OEMs to ensure the integrity and identity of their devices and maintain that security by managing certificates throughout the lifecycle of the device. Broad portfolio of security controllers Infineon's OPTIGA™ security solutions, including the OPTIGA™ TPM, offer a broad portfolio of security controllers to protect the integrity and authenticity of embedded devices and systems. With a secure key store and support for a variety of encryption algorithms, the security chips provide robust protection for critical data and processes through their rich functionality—and are essential for strong device identity solutions because the crypto co-processor can securely store the private key of the device. Infineon's proven key storage, coupled with Sectigo's automated certificate issuance and management, delivers a robust, automated and easy-to-use PKI solution for device manufacturers.
Related white papers
Four Areas to Consider in Frictionless Access Control
Physical Access Control In Higher Education
'Boosting On-Site Safety And Security