Networked Access Control Systems
(143)
Browse Access control systems & kits
Access control system products updated recently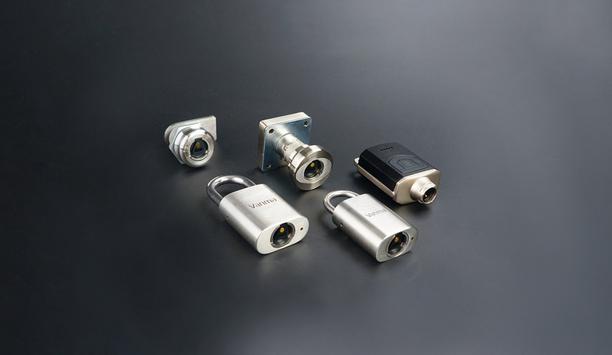 What About Electronic Door Locks With Remote Control?
Most consumers are enjoying the convenience brought by electronic locks. With the existence of electronic locks, people no longer need to be restricted by keys. There are a variety of unlocking methods and more convenient remote control unlocking options. Suppose, you are going on vacation, and with the presence of an electronic lock, you can easily enter your house with your babysitter, without a spare key. Of course, not only smart homes, but also some infrastructure and commercial buildings are enjoying the convenience, brought by electronic locks. Passive electronic lock access control system This article will introduce a smart electronic lock used in the infrastructure industry, named passive electronic lock access control system. In traditional manufacturing, mechanical locks are commonly used in all walks of life, to protect the safety of property and facilities. However, the mechanical lock has caused many practical problems in the long-term application. For example, the keys are duplicated randomly, the unlocking authority cannot be controlled, the user's operation records cannot be known, and the remote control is not possible. Imagine that if you are in a remote telecom base station, it happens that you have the wrong key in your hand and cannot open the front door. In such a situation, this lock, maybe the worst scenario. In some industries, with a wide scope and large working area, more attention must be paid to access control systems Therefore, in some industries, with a wide scope and large working area, more attention must be paid to access control systems. In some outdoor scenarios, such as base stations and electric power cabinets, the requirements for access control systems are quite strict. Due to the particularity of its environment, ordinary power-based access control systems will no longer be applicable. Therefore, the emergence of passive access control systems has solved these problems. Electronic locks offer intelligent management function Based on years of in-depth field research, Vanma has developed the Vanma passive electronic lock access control system, based on the current situation of the industry. This system is different from other electronic lock systems, as it integrates the advantages of both mechanical locks and electronic locks. It not only has the simplicity of mechanical locks, but also has the intelligent management function of electronic locks. The term 'passive' of passive electronic locks means that no power is needed. Passive electronic locks have the same appearance as ordinary mechanical locks, so they can be installed anywhere, just like common mechanical locks. They also have a variety of practical functions of electronic locks. Authorized remote access control The Vanma management software allows security managers to assign access rights to specific areas, for different technical personnel. In order to facilitate real-time access control, the electronic key can be used in conjunction with the mobile phone app, in order to send information about its access rights to the technicians, in real time. Vanma management software can provide access to all operations performed by technicians Vanma management software can provide access to all operations performed by technicians, including complete audit reports. Access attempts outside the specified time range or outside the specified area can be obtained through the report, so as to analyze any abnormal situations. Access control in extreme weather conditions In the access control system, the lock (lock cylinder) maintains an extremely high standard and its protection level is IP67, to ensure the greatest degree of protection. Infrared induction technology is used in the electronic key, even if the surface of the lock is wet, the electronic key can also transfer the access authority to the lock cylinder. Ensure stable exchange of information between the key and the lock cylinder. In other words, a poor connection cannot prevent the transmission of information between the key and the lock. At present, this kind of passive electronic lock is widely used in many fields, such as telecom, electric power, water utilities, public utilities, medical emergency and so on in Europe.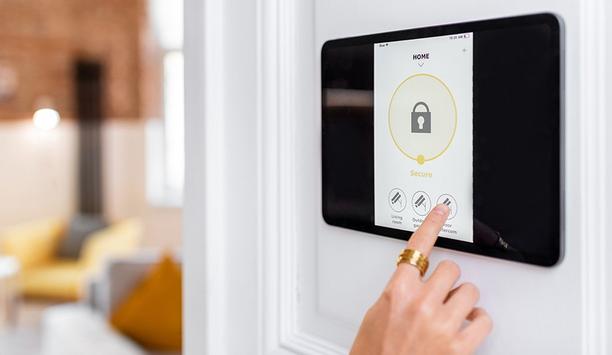 Access The Right Areas - Making A Smart Home Genius With Biometrics
Household adoption of smart home systems currently sits at 12.1% and is set to grow to 21.4% by 2025, expanding the market from US$ 78.3 billion to US$ 135 billion, in the same period. Although closely linked to the growth of connectivity technologies, including 5G, tech-savvy consumers are also recognizing the benefits of next-generation security systems, to protect and secure their domestic lives. Biometric technologies are already commonplace in our smartphones, PCs and payment cards, enhancing security without compromising convenience. Consequently, manufacturers and developers are taking note of biometric solutions, as a way of leveling-up their smart home solutions. Biometrics offer enhanced security As with any home, security starts at the front door and the first opportunity for biometrics to make a smart home genius lies within the smart lock. Why? Relying on inconvenient unsecure PINs and codes takes the 'smart' out of smart locks. As the number of connected systems in our homes increase, we cannot expect consumers to create, remember and use an ever-expanding list of unique passwords and PINs. Indeed, 60% of consumers feel they have too many to remember and the number can be as high as 85 for all personal and private accounts. Biometric solutions strengthen home access control Biometric solutions have a real opportunity to strengthen the security and convenience of home access control Doing this risks consumers becoming apathetic with security, as 41% of consumers admit to re-using the same password or introducing simple minor variations, increasing the risk of hacks and breaches from weak or stolen passwords. Furthermore, continually updating and refreshing passwords, and PINs is unappealing and inconvenient. Consequently, biometric solutions have a real opportunity to strengthen the security and convenience of home access control. Positives of on-device biometric storage Biometric authentication, such as fingerprint recognition uses personally identifiable information, which is stored securely on-device. By using on-device biometric storage, manufacturers are supporting the 38% of consumers, who are worried about privacy and biometrics, and potentially winning over the 17% of people, who don't use smart home devices for this very reason. Compared to conventional security, such as passwords, PINs or even keys, which can be spoofed, stolen, forgotten or lost, biometrics is difficult to hack and near impossible to spoof. Consequently, homes secured with biometric smart locks are made safer in a significantly more seamless and convenient way for the user. Biometric smart locks Physical access in our domestic lives doesn't end at the front door with smart locks. Biometrics has endless opportunities to ease our daily lives, replacing passwords and PINs in all devices. Biometric smart locks provide personalized access control to sensitive and hazardous areas, such as medicine cabinets, kitchen drawers, safes, kitchen appliances and bike locks. They offer effective security with a touch or glance. Multi-tenanted sites, such as apartment blocks and student halls, can also become smarter and more secure. With hundreds of people occupying the same building, maintaining high levels of security is the responsibility for every individual occupant. Biometric smart locks limit entry to authorized tenants and eliminate the impact of lost or stolen keys, and passcodes. Furthermore, there's no need for costly lock replacements and when people leave the building permanently, their data is easily removed from the device. Authorized building access Like biometric smart locks in general, the benefits extend beyond the front door Like biometric smart locks in general, the benefits extend beyond the front door, but also throughout the entire building, such as washing rooms, mail rooms, bike rooms and community spaces, such as gyms. Different people might have different levels of access to these areas, depending on their contracts, creating an access control headache. But, by having biometric smart locks, security teams can ensure that only authorized people have access to the right combination of rooms and areas. Convenience of biometric access cards Additionally, if building owners have options, the biometric sensors can be integrated into the doors themselves, thereby allowing users to touch the sensor, to unlock the door and enter. Furthermore, the latest technology allows biometric access cards to be used. This embeds the sensor into a contactless keycard, allowing the user to place their thumb on the sensor and tap the card to unlock the door. This may be preferable in circumstances where contactless keycards are already in use and can be upgraded. Smarter and seamless security In tandem with the growth of the smart home ecosystem, biometrics has real potential to enhance our daily lives, by delivering smarter, seamless and more convenient security. Significant innovation has made biometrics access control faster, more accurate and secure. Furthermore, today's sensors are durable and energy efficient. With the capacity for over 10 million touches and ultra-low power consumption, smart home system developers no longer have to worry about added power demands. As consumers continue to invest in their homes and explore new ways to secure and access them, biometrics offers a golden opportunity for market players, to differentiate and make smart homes even smarter.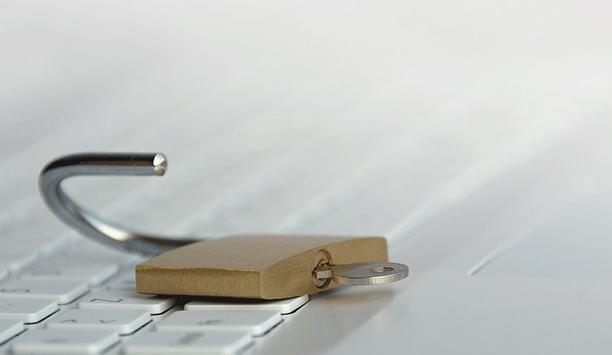 The Physical Side Of Data Protection
The impact of the COVID-19 pandemic has accentuated our digital dependency, on a global scale. Data centers have become even more critical to modern society. The processing and storage of information underpin the economy, characterized by a consistent increase in the volume of data and applications, and reliance upon the internet and IT services. Data centers classed as CNI As such, they are now classed as Critical National Infrastructure (CNI) and sit under the protection of the National Cyber Security Centre (NCSC), and the Centre for the Protection of National Infrastructure (CPNI). As land continues to surge in value, data center operators are often limited for choice, on where they place their sites and are increasingly forced to consider developed areas, close to other infrastructures, such as housing or industrial sites. Complex security needs One misconception when it comes to data centers is that physical security is straightforward One misconception when it comes to data centers is that physical security is straightforward. However, in practice, things are far more complex. On top of protecting the external perimeter, thought must also be given to factors, such as access control, hostile vehicle mitigation (HVM), protecting power infrastructure, as well as standby generators and localizing security devices to operate independently of the main data center. Face value How a site looks is more important than you may think. Specify security that appears too hostile risks blatantly advertising that you're protecting a valuable target, ironically making it more interesting to opportunistic intruders. The heightened security that we recommend to clients for these types of sites, include 4 m high-security fences, coils of razor wire, CCTV, and floodlighting. When used together in an integrated approach, it's easy to see how they make the site appear hostile against its surroundings. However, it must appear secure enough to give the client peace of mind that the site is adequately protected. Getting the balance right is crucial. So, how do you balance security, acoustics and aesthetics harmoniously? Security comes first These are essential facilities and as a result, they require appropriate security investment. Cutting corners leads to a greater long-term expense and increases the likelihood of highly disruptive attacks. Checkpoints Fortunately, guidance is available through independent accreditations and certifications, such as the Loss Prevention Certification Board's (LPCB) LPS 1175 ratings, the PAS 68 HVM rating, CPNI approval, and the police initiative - Secured by Design (SBD). Thorough technical evaluation and quality audit These bodies employ thorough technical evaluation work and rigorous quality audit processes to ensure products deliver proven levels of protection. With untested security measures, you will not know whether a product works until an attack occurs. Specifying products accredited by established bodies removes this concern. High maintenance Simply installing security measures and hoping for the best will not guarantee 24/7 protection. Just as you would keep computer software and hardware updated, to provide the best level of protection for the data, physical security also needs to be well-maintained, in order to ensure it is providing optimum performance. Importance of testing physical security parameters Inspecting the fence line may seem obvious and straightforward, but it needs to be done regularly. From our experience, this is something that is frequently overlooked. The research we conducted revealed that 63% of companies never test their physical security. They should check the perimeter on both sides and look for any attempted breaches. Foliage, weather conditions or topography changes can also affect security integrity. Companies should also check all fixtures and fittings, looking for damage and corrosion, and clear any litter and debris away. Accessibility When considering access control, speed gates offer an excellent solution for data centres. How quickly a gate can open and close is essential, especially when access to the site is restricted. The consequences of access control equipment failing can be extremely serious, far over a minor irritation or inconvenience. Vehicle and pedestrian barriers, especially if automated, require special attention to maintain effective security and efficiency. Volume control Data centers don't generally make the best neighbors. The noise created from their 24-hour operation can be considerable. HVAC systems, event-triggered security and fire alarms, HV substations, and vehicle traffic can quickly become unbearable for residents. Secure and soundproof perimeter As well as having excellent noise-reducing properties, timber is also a robust material for security fencing So, how do you create a secure and soundproof perimeter? Fortunately, through LPS 1175 certification and CPNI approval, it is possible to combine high-security performance and up to 28dB of noise reduction capabilities. As well as having excellent noise-reducing properties, timber is also a robust material for security fencing. Seamlessly locking thick timber boards create a flat face, making climbing difficult and the solid boards prevent lines of sight into the facility. For extra protection, steel mesh can either be added to one side of the fence or sandwiched between the timber boards, making it extremely difficult to break through. A fair façade A high-security timber fence can be both, aesthetically pleasing and disguise its security credentials. Its pleasant natural façade provides a foil to the stern steel bars and mesh, often seen with other high-security solutions. Of course, it's still important that fencing serves its primary purposes, so make sure you refer to certifications, to establish a product's security and acoustic performance. Better protected The value of data cannot be overstated. A breach can have severe consequences for public safety and the economy, leading to serious national security implications. Countering varied security threats Data centers are faced with an incredibly diverse range of threats, including activism, sabotage, trespass, and terrorism on a daily basis. It's no wonder the government has taken an active role in assisting with their protection through the medium of the CPNI and NCSC. By working with government bodies such as the CPNI and certification boards like the LPCB, specifiers can access a vault of useful knowledge and advice. This will guide them to effective and quality products that are appropriate for their specific site in question, ensuring it's kept safe and secure.
Related white papers
Top 5 Ways to Ensure Visitor Safety and Security
Moving to Mobile: A Guide for Businesses Switching to Mobile Access Control
Attention OEMs: 5 Ways RFID Readers Can Secure Your Markets