LEGIC Access control systems & kits
(6)
Browse Access control systems & kits
Access control system products updated recently
Biometrics Provides Industries With Security, Access Control And Data Protection
Several major players vigorously employ biometric recognition technologies around the globe. Governments use biometrics to control immigration, security, and create national databases of biometric profiles. Being one of the most striking examples, the Indian Aadhaar includes face photos, iris, and fingerprints of about 1.2 billion people. Financial institutions, on their part, make use of biometrics to protect transactions by confirming a client's identity, as well as develop and provide services without clients visiting the office. Besides, biometric technology ensures security and optimizes passenger traffic at transport facilities and collects data about customers, and investigates theft and other incidents in retail stores. Widespread use of biometrics Business, which suddenly boosted the development of biometrics, is an active user of biometric technology Business, which suddenly boosted the development of biometrics, is another active user of biometric technology. Industries choose biometric systems, as these systems are impossible to trick in terms of security, access control, and data protection. Being in demand in business, these three tasks are also relevant for the industry. However, the use of biometrics at industrial sites is discussed unfairly seldom. Therefore, it is the face identification that is the most convenient there, as workers often use gloves, or their hands may be contaminated, and the palm pattern is distorted by heavy labor. All these features make it difficult to recognize people by fingerprints or veins and significantly reduce identification reliability. Therefore, industries seek facial recognition solutions. Thus, let us demonstrate the application of face recognition technology at different enterprises, regardless of the area. Facial recognition use in incident management Facial biometric products are known to automate and improve the efficiency of security services by enriching any VMS system. These systems provide an opportunity of instantly informing the operator about recognized or unrecognized people, and their list membership, as well as save all the detected images for further security incident investigation. Furthermore, some sophisticated facial biometric systems even provide an opportunity to build a map of the movements of specific people around a site. Besides, it is relevant not only for conducting investigations but also in countering the spread of the COVID-19 virus. Identifying and tracking COVID-19 positive cases Therefore, if an employee or visitor with a positive COVID-19 test enters a facility, the system will help to track his/her movement and identify his/her specific location. It will also help to take the necessary measures for spot sanitary processing. Thus, the introduction of biometric facial recognition at the industrial enterprise can improve and speed up the incidents' response and investigations without spending hours watching the video archive. Access control system to secure physical assets The right access control system can help industries secure physical and informational assets The right access control system can help industries secure physical and informational assets, cut personnel costs, and keep employees safe. Facial recognition systems may enrich access control systems of any company by providing more security. As biometric characteristics, by which the system assesses the compliance of a person with the available profiles in the database, cannot be faked or passed. The human factor is also reduced to zero, due to the fact that while identity documents can be changed, the inspector can make a mistake or treat his/her task carelessly, be in collusion with an intruder, the biometric system simply compares a person in front of the camera with the biometric profiles database. Biometric facial identification software For example, RecFaces product Id-Gate, a specialized software product for reliable access control to the site, checks the access rights by using biometric facial identification alone or in conjunction with traditional IDs (electronic passes, access keys, etc.), which means that there is almost a zero probability of passing to the site by someone else's ID. The access control system's functionality allows one to strictly account the number and time of all the facility's visitors and also track their movement. When unauthorized access is attempted or a person from the stop list is detected, Id-Gate sends an automatic notification to the access control system and operator. Enhanced data and information security Even despite the division of access to different industrial enterprise areas, the security service needs to provide independent information system security. Employees with the same facility access rights may have different access rights to data. However, in that case, a personal password is not enough, as an employee may forget it, write it down and leave it as a reminder, tell a colleague to do something for him/her during the vacation, or just enter it at another person's presence. Password-free biometric authentication systems make the procedure user-friendly and secure Password-free biometric authentication Password-free biometric authentication systems make the procedure user-friendly and secure. Such systems usually provide an option of two-step verification when successful password entry is additionally confirmed by biometric recognition. Hence, it is particularly relevant due to the current lockdown in many countries. To sum up, the application of biometric technologies solves several issues of the industry, such as: Optimizes and partially automates the work of the security service, as it provides reliable identification and verification of visitors/employees, reduces the amount of time spent on finding a person on video and making a map of his/her movements, without spending hours on watching video archive in case of investigation. Provides a high level of reliability and protection from unauthorized access to the enterprise and the information system. Provides a two-step verification of the user/visitor (including password and biometric data) and almost eliminates the risk of substitution of user data/ID.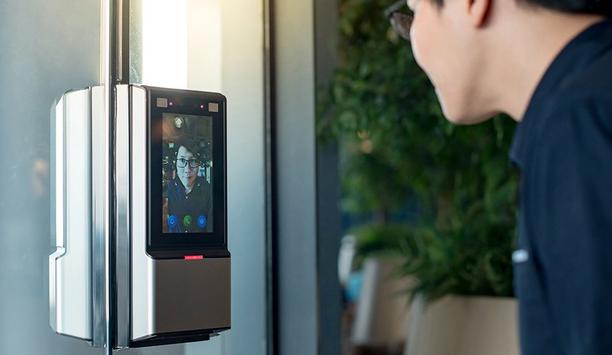 Physical Security in 2021: Post-Pandemic Solutions
In a world forever changed by the coronavirus pandemic, companies worldwide are now expanding their concept of physical security to best safeguard their facilities and employees. Few incidents have had as much of an impact on businesses globally as the COVID-19 pandemic; much of the world is still struggling to contain COVID-19, navigating the lasting effects and exploring what the "new normal" looks like. While some organizations are still engaged primarily in "anywhere operations", i.e. remote work, many organizations are implementing strategic physical security solutions that better protect everyone through the use of video surveillance technology and advanced intelligence capabilities. As this new normal takes hold within the business environment, security strategies will largely be centered around several key initiatives like access control, people counting, occupancy controls, temperature screening, contact tracing, and reducing office touch points. With the use of a video management system (VMS) in the shadow of COVID-19, occupancy data from a VMS can trigger a lockdown and not permit new entrants until the occupancy drops below a certain threshold; this is significantly useful for organizations that have returned to in-person work. But there's a caveat: though many legacy security systems are being re-evaluated to allow for touchless or frictionless access control — a move designed to eliminate the need for employees and visitors to physically touch a surface when using an access control system — upgrading the outdated technologies can be cumbersome and expensive, especially for organizations that had not planned for an interruption like the pandemic. Security contractors will be vital So, what is the solution? Security contractors will play a vital role in helping end-users across a range of vertical markets — large and small — to achieve their goals in the new paradigm. For some, this may mean leveraging existing access control and video surveillance systems with upgrades where needed. For others, an entire overhaul is made possible with budget friendly solutions for businesses to migrate to integrated access control through end-to-end security solutions that tie into existing infrastructures without major disruptions (meaning the organization will never be left vulnerable). Cybersecurity is becoming even more intertwined with physical security There is massive transformation occurring in the security industry, most notably the movement to digitise physical access and integrate it with video management systems and surveillance. This shift means that cybersecurity is becoming even more intertwined with physical security, allowing organizations the ability to correlate the metadata of people's behaviors and activities — a plus point for those looking to remain vigilant against future pandemic-esque business interruptions. Access, video, and audio are converging into consolidated platforms. Due to lower costs and pairings with IP-based, wireless infrastructure, there are infinite solution configurations. IT security requirements are beginning to apply to physical security because of this integrated infrastructure. Multi-factor authentication The security industry is also beginning to see a trend of multi-factor authentication, which is going to dominate in the days to come as it makes solutions more reliable. Most people carry smartphones these days, which have green check communication capabilities that allow easy multi-factor authentication. Costs are going down, and algorithms are getting better, making more people willing to try it. Some new solutions have both the fingerprint reader and a camera for facial biometrics Some new solutions have both the fingerprint reader and a camera for facial biometrics. Cameras and CCD modules cost almost nothing, and they do not have to be super high-end anymore, especially if organizations are doing one-to-one verification. It's not just about security now; it is security, health, and safety. Access control with video, intelligent readers, and credentials is a perfect platform for next generation solutions.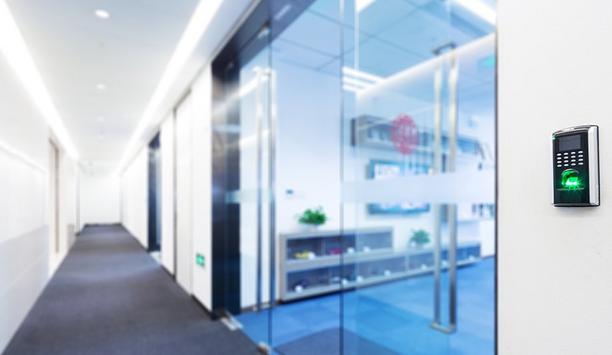 Access Control and Door Entry Management: How Technology is Driving Change
Access control and door entry is a huge responsibility, and challenge, for local authorities and housing associations UK wide. For councils, they're accountable for the security and safety of many public facilities such as leisure centers, libraries as well as residential housing developments which are often large scale and home to hundreds of people. Housing associations manage affordable rental housing which also means they're responsible for the appropriate access control management for each individual house or apartment. Technology developments have enabled better entry systems that are far more secure yet also more convenient and easier to manage. For example, with modern intercom and access control systems, remote management and communication is something that offers local authorities and housing associations features that enable them to reduce costs and cut their carbon footprints by managing multiple sites from one place. On the other hand, such technological innovation has meant that local authority and housing association specifiers and consultants now have a wide range of systems and products to choose from which can cause issues in ensuring the right system for a specific building or development is chosen. Choosing an appropritate access control system In choosing an appropriate system, local authorities and housing associations need to opt for a cost effective solution that can be easily maintained with excellent support from the manufacturer and guarantees that the system and system parts will remain supported for the duration of its expected life cycle. It is also important that the chosen system is flexible to cater for the varying needs of the tenants and visitors. Of increasing importance is the reduction of anti-social behavior which new technology can help by providing the use of data loggers which track the use and events of a door entry system, allowing specific evidence to be located by integrating with CCTV. Using technology to our advantage Through advancements in management systems and services, we can gain a much better visual representation of the events and general usage of an intercom entry system and not just its proximity access control. Systems, for example, can now send email alarms or notifications to the administrator or management. We are now able to modify user rights and access levels on the go from a mobile app which enables a much greater control over service and maintenance engineers, such as making sure they have full access when required via an app, rather than arriving to site with the incorrect keys or access fob. Systems, for example, can now send email alarms or notifications to the administrator or management Dealing with tenant's lost and stolen keys has never been so easy either. The blocking or deletion of lost fobs and adding a new fob can be carried out in minutes while at the same time removing the cost of sending an engineer to the development to program new fobs. This greatly reduces the carbon footprint of the whole task as fobs can now be sent out via mail to a secure location for collection. Technology has also helped local authorities and housing associations to overcome the issue of not being able to have a concierge or building manager available 24/7 at some developments. Now with internet communication, it's possible for tenants and visitors to get in touch with someone should they need assistance, whether that's from within the apartment or from an entrance point. For example, lets take the Videx VX2200 with IP concierge integration. This system is exceptionally flexible, enabling calls to be answered on Videx intercoms and also mobile phones if required. With the integration of the IP concierge each block can be either standalone or networked via the internet back to a central control room. Reduced maintenance costs and carbon footprint We work with a wide range of local authorities and housing associations to help them overcome access control and door entry challenges. One organization we have recently partnered with is The Living Group to help them greatly reduce their maintenance costs and carbon footprint by installing the MiAccess offline proximity system on many of their developments across the North East. Technology developments have enabled better entry systems that are far more secure yet also more convenient and easier to manage By installing an appropriate system, The Living Group has managed to overcome issues caused by the existing system's limitations and also enabled much more flexibility when it comes to effectively managing the access control system of all their included developments. For those responsible for effective and appropriate access control, the management of the systems are easier, quicker and there's no delay or on-going costs for needing a specialist program to modify fobs and access rights as this can now all carried out in-house. Improved security legislation Further advancements in programmes such as Secured by Design (SBD), a police initiative that improves the security of buildings and their immediate surroundings to provide safe places to live, work and visit, means that there's more security legislation being implemented that's making intercoms and access control more secure, without affecting ease and convenience. Videx holds an SBD accreditation and we know, from first-hand experience, how it's making a difference in keeping tenants safe. When you combine the safety features promoted by an SBD member company like ourselves with the likes of the Videx event logging, image capture and ability to modify access users on the go, for example, we can help to create a very safe and secure environment. Personally, I think there needs to be a greater emphasis on the role of security legislation Technology has completely transformed the way local authorities and housing association are able to choose, install and manage door entry and access control systems for tenants and visitors alike. Personally, I think there needs to be a greater emphasis on the role of security legislation such as Secured by Design to ensure all councils and housing association consultants are up to date with what constitutes a robust and secure system that's also cost effective too. In my role, I see weaknesses in systems and constant ongoing costs that could easily be avoided. For instance, features such as timed remote entry means local authority and housing association management no longer need to worry about keys being lost, the wrong keys being supplied or locks needing to be changed. With new systems such as the Videx MiAccess and Videx WS4 range, we can help to massively reduce a housing association's or council's carbon footprint and engineer costs by allowing them the access to management and control from an offsite location. Crime prevention We can also use live and logged events to help prevent crime in different ways, from antisocial behavior growing around a tenant being called or visited much more regularly than others, to knowing a tenant is currently still living at a property but isn't paying rent or answering to any correspondence. Technology enables local authorities and housing associations to receive detailed data and therefore behavioral insights on the people under their management and care. If consultants and specifiers are advised on the most appropriate systems that meet their specific entry needs, they can ensure greater, safer and more convenient access control that meets the requirements of both the end user and the those responsible for its effective management.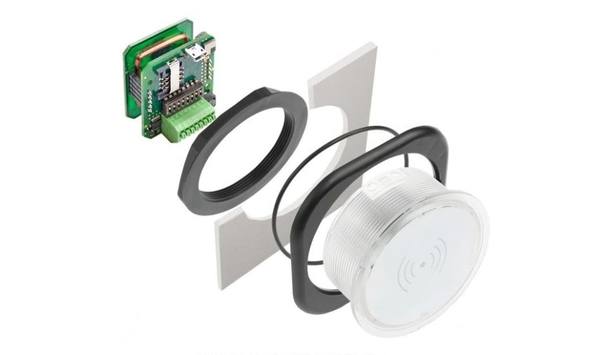 ELATEC To Introduce The TWN4 Palon Compact Panel Reader At ISC West 2020
From buildings to vehicle fleets and enterprise networks to perimeter gates, having access control to let the right people in—while keeping everyone else out—is a security necessity. ELATEC, a global specialist in radio frequency identification (RFID) readers enabling user authentication for these and other access control applications, will introduce its latest new product the TWN4 Palon Compact Panel Reader at the ISC West Conference and Exhibition, to be held March 17-20, 2020 in Las Vegas, Nevada. Physical access control applications The Palon is a powerful, multi-function reader optimized for physical access control applications. Unlike traditional RFID readers, Palon's unique capabilities include: Flexible architecture and a robust, open API to support custom applications and unique functionality Supports encryption for security applications Quick and easy updating to support emerging market requirements, and done so either remotely or via a contactless configuration card Reads and writes all major transponder technologies globally—60+, including HID Global, LEGIC and NXP, and NFC and BLE mobile device technologies for use with smartphones. Highly customizable panel mount Palon's compact OEM PCB module is designed for integration into third-party products and devices. And its attractive, highly customizable panel mount is ideal for use in PAC panels, elevators, parking systems, EV chargers, kiosks and more. To see Palon and ELATEC's suite of offerings, visit ELATEC booth #23006. Visitors can also see Palon in the new product showcase at ISC West.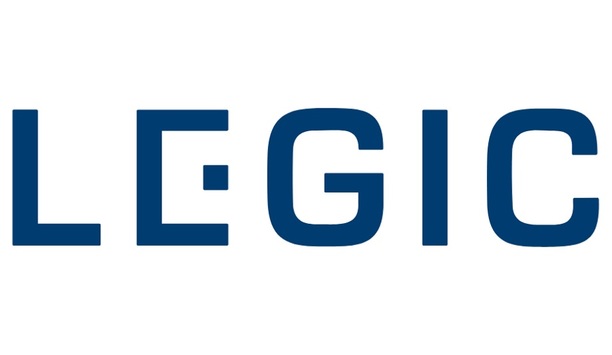 LEGIC Orbit Upgraded With New Security Feature That Restricts Configuration Data To Specific Reader ICs
Correct configuration of readers in the field forms the basis of secure ID solutions. In the latest version of LEGIC Orbit, the option to restrict configuration data to specific reader ICs is a very powerful new feature. Versatile Configuration Packages LEGIC Orbit offers the possibility to transmit cryptographic keys and other configuration data from the management system securely to readers in the field. This works via so-called Versatile Configuration Packages (VCP), which are generated in a Hardware Security Module (HSM) and distributed to readers in the field via user's smartphones or management system. With this new feature, you can now restrict the validity of each VCP to specific reader devices based on their chipID which uniquely identifies every LEGIC reader IC. This feature provides additional protection against abuse of configuration data and can help prevent configuration errors. Transmitting cryptographic keys For example, a cryptographic key for a specific building is generated in the secure LEGIC Orbit environment. Subsequent distribution of this key via VCP can now be restricted to readers installed only in that building. This feature makes it impossible to wrongly configure readers not belonging to that building.
LEGIC SM-6300 Reader ICs Upgraded With Improvements To The OS50 Firmware
With the OS50 firmware upgrade, several new features have been implemented to make the SM-6300 faster and even more powerful. New filter options in the search for Bluetooth devices enable the selection of specific devices, energy consumption is significantly reduced. Additionally, the generation of authorization media for the LEGIC Master-Token-System-Control (MTSC) solution and the creation of LEGIC prime and advant segments on LEGIC smartcards are possible with the new SM-6300init. LEGIC Master-Token-System-Control solution The SEARCH command for LEGIC reader ICs offers an easy and efficient way to communicate with different devices. When using the Bluetooth Low Energy transparent mode of the SM-6300, there is a growing demand for a filtering capability to precisely select a device, as more and more Bluetooth devices are around. With the new OS50, there are now more filter options available, allowing the reader to specifically find Bluetooth Low Energy devices that advertise certain data. In previous firmware versions the SEARCH command executed sequentially for every technology which cost valuable time in the search for the various ID media and slowed down the opening process noticeably. With the new upgrade, the search for Bluetooth Low Energy devices can be started and continued in the background while simultaneously searching for RFID media. SM-6300 reader ICs One of the strengths of the SM-6300 reader ICs is their design for use in battery-powered readers One of the strengths of the SM-6300 reader ICs is their design for use in battery-powered readers or other infrastructure components. Energy consumption is therefore essential and determines whether a solution is successful or not. If a reader design consumes less energy, the battery lasts longer, and maintenance costs are reduced. LEGIC has already introduced optimizations for energy consumption with enhancements to the sleep mode in September 2019. Since then, a reader can be woken up not just by inductive Wake Up, but also capacitive, with a timer or via GPIO. With the latest OS50 firmware upgrade, the SM-6300 is now also considerably more power-efficient when the IC is active. The improvements not only lead to a further reduction in energy consumption, but also significantly reduce the peaks in current consumption, which opens up new design possibilities. Generate authorization media To allow MTSC users to generate authorization media themselves, LEGIC reader ICs offer corresponding commands to create an authorization medium from a Master-Token blank. Until now, the generation of authorization media as well as the initialization of advant and prime applications on LEGIC smartcards could only be done with the SM-4500. With the new SM-6300init, these commands are now also supported by the 6000 series. This means that all applications can now be covered with just one design based on the SM-6300init.
Related white papers
Physical Access Control In Higher Education
11 Considerations For Embedded System RFID Readers
Beyond Security - Access Control For Multi-Tenant Sites