Texas RFID Access control systems & kits
(1)
Browse Access control systems & kits
Access control system products updated recently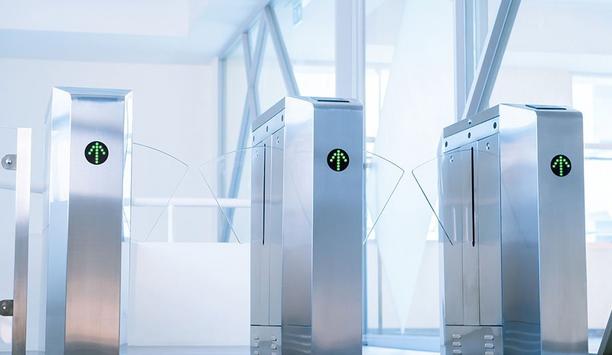 Physical Access Control: Critical Steps To Ensure A Smarter Future
Steven Kenny, Axis Communications, looks at the benefits of physical access control systems within smart environments, and how knowledge gaps and dated methods can inhibit adoption. Physical security is becoming more dynamic and more interconnected, as it evolves. Today's modern access control solutions are about so much more than simply opening doors, with digitalization bringing multiple business benefits, which would simply not be possible using traditional models. Digital transformation While the digital transformation of processes and systems was already well underway, across many industries and sectors, it is the transformation of physical security from a standalone, isolated circuit, to a network-enabled, intelligent security solution that brings many benefits to the smart environment. Yet, with more organizations now looking to bring their physical security provision up to date, there are many considerations that must be addressed to maximize the potential of access control and video surveillance. Not least of which is that connecting physical security devices to a network presents risk, so it is increasingly important for IT teams to play a role in helping to facilitate the secure integration of physical and network technologies, as these two worlds increasingly converge. Improved access control in smart environments These urban constructs are capable of reducing waste, driving efficiencies and optimising resources The smart city offers significant benefits, reflected in the US$ 189 billion that is anticipated to be spent on smart city initiatives globally by 2023. These urban constructs are capable of reducing waste, driving efficiencies, optimizing resources and increasing citizen engagement. Technology, which is increasingly being incorporated to protect access points within the smart environment, can take many forms. These range from simple card readers to two factor authentication systems, using video surveillance as a secondary means of identification, right through to complex networks of thermal cameras, audio speakers and sensors. Frictionless access control During the COVID-19 pandemic, frictionless access control has provided an effective 'hands free' means of accessing premises, using methods such as QR code readers and facial recognition as credentials to prove identity. Frictionless access control brings health and safety into the equation, as well as the security of entrances and exits, minimizing the risk of infection, by removing the need to touch shared surfaces. Such systems can be customized and scaled to meet precise requirements. Yet, an increasing integration with open technologies and platforms requires collaboration between the worlds of physical security and IT, in order to be successful. Barriers to adoption Traditional suppliers and installers of physical security systems have built up a strong business model around their expertise, service and knowledge. Network connectivity and the IoT (Internet of Things) present a constantly shifting landscape, requiring the traditional physical security vendor to learn the language of IT, of open platforms, IP connectivity and software integration, in order to adapt to market changes and remain relevant. Many are now beginning to realize that connected network-enabled solutions are here to stay Those who cannot adapt, and are simply not ready for this changing market, risk being left behind, as the physical security landscape continues to shift and demand continues to increase. With end users and buyers looking for smarter, more integrated and business-focused solutions from their suppliers, it is clear that only those who are prepared will succeed in this space. Time will not stand still, and many are now beginning to realize that connected network-enabled solutions are here to stay, particularly within smart constructs which rely on such technology by their very nature. The importance of cyber hygiene Connecting any device to a network has a degree of risk, and it is, therefore, imperative that any provider not only understands modern connected technologies, but also the steps necessary to protect corporate networks. Cameras, access control systems and IP audio devices, which have been left unprotected, can potentially become backdoors into a network and used as access points by hackers. These vulnerabilities can be further compromised by the proliferation of connected devices within the Internet of Things (IoT). While the connection of devices to a network brings many advantages, there is greater potential for these devices to be used against the very business or industry they have been employed to protect when vulnerabilities are exploited. Cyber security considerations Cyber security considerations should, therefore, be a key factor in the development and deployment of new security systems. Access control technologies should be manufactured according to recognized cyber security principles, incident reporting and best practices. It is important to acknowledge that the cyber integrity of a system is only as strong as its weakest link and that any potential source of cyber exposure will ultimately impact negatively on a device's ability to provide the necessary high levels of physical security. The future of access control There is a natural dispensation towards purchasing low-cost solutions There is a natural dispensation towards purchasing low-cost solutions that are perceived as offering the same value as their more expensive equivalents. While some have taken the decision to implement such solutions, in an attempt to unlock the required benefits, while saving their bottom line, the limited lifespan of these technologies puts a heavier cost and reputational burden onto organizations by their association. The future of access control, and of physical security as a whole, will, therefore, be dependent on the willingness of suppliers to implement new designs and new ways of thinking, based around high-quality products, and to influence the installers and others in their supply chains to embrace this new world. Cyber security key to keeping businesses safe In addition, cyber security considerations are absolutely vital for keeping businesses safe. The integration of cyber secure technologies from trusted providers will provide peace of mind around the safety or corporate networks, and integrity of the deployed technologies. As we move forward, access control systems will become data collection points and door controllers will become intelligent I/O devices. QR codes for visitor management and biometric face recognition for frictionless access control will increasingly be managed at the edge, as analytics in a camera or sensor. The future of access control presents an exciting and challenging time for those ready to accept it, to secure it and to help shape it, offering a true opportunity to innovate for a smarter, safer world.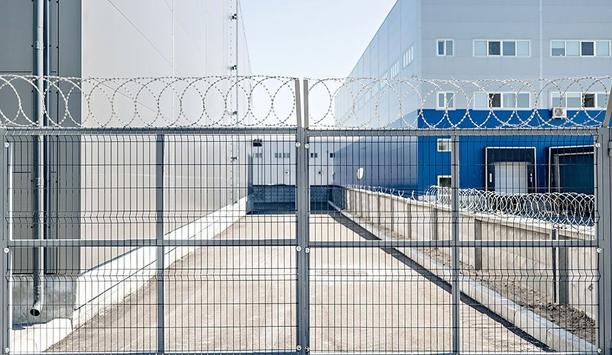 Automatic Gates – The Latest Development In Access Control
Automatic gates remain an increasingly popular security choice for family homes, business premises or public buildings – anywhere that full control over access is needed. While there is much to consider for installers when advising clients on the right solution for their property, from the size, weight and cost of a gate system, it's useful to be aware of the latest developments in the market, as this can help to find the right option to fit their needs. The need for speed Gates can be automated to either swing or to slide open, and there are many factors to take into consideration, when advising on which option to use. However, swing gate motors tend to be slower than the speeds achievable for sliding gates, which means the latter are usually more popular, especially for commercial sites where timing can be among the more important factors. One of the most recent developments in the sliding gates market is the introduction of faster motors One of the most recent developments in the sliding gates market is the introduction of faster motors, such as those from Bft Automation, which allow for opening and closing at a quicker speed than has previously been achievable. Fast authorized access control From a security point of view, the ability to allow people and goods in and out of a property at a quicker pace reduces the risk of unauthorized entry, while waiting for a gate to close – an important consideration in both commercial and residential contexts. Other benefits of a faster motor include reduced waiting times. This can be particularly useful for properties in busy areas, where a vehicle could risk blocking traffic, while waiting to turn into a site controlled by a slower gate. Faster motors Also, a faster motor could potentially reduce the risk of an accident from vehicles entering a property at speed. For example, this might happen if someone was making their first visit to a property situated off a fast road in an unfamiliar area. Beyond these practical considerations, in today's fast-paced world, people aren't as used to having to wait for things and this applies to the time it takes to get in and out of their own property. So, security benefits aside, faster motors are likely to be more appealing for clients who have sliding gates fitted to their domestic property and who prioritize convenience. The choice of which of the new faster motors to use will be impacted by a number of factors, including the weight of the gates. Essentially, the lighter the gate is the higher the speed achievable. And, as always, it's important to make sure that any installation complies with safety regulations. Intelligent torque management systems A further development in access control technology includes intelligent torque management systems A further development in access control technology includes intelligent torque management systems, which update the level of torque required to perform the gate's operation, allowing it to work at the optimum level, regardless of weather conditions, temperature or the degree of wear and tear on the device. Depending on the typical weather conditions experienced at the site and the anticipated frequency of use, it's worth looking at options that take these factors into account. Importance of security rights In some scenarios, it's important for particular individuals to have security rights. In which case, there are motors available that come with personalized keys, which are unique, providing an additional level of security. Installers often face the challenge of fitting gate motors in confined spaces, potentially making for a time consuming and technically demanding task. Available space When you only have a small space to work with, simple details can go a long way to helping you. For example, by putting the fastening screws on the front of a motor's casing, installation and maintenance are easier and more convenient, even in particularly compact areas. Working with suppliers that offer more than just a manual means you'll have access to advice and support on how new products work in practice and what you need to consider before advising on an installation.
Why Visualization Platforms Are Vital For An Effective Security Operation Center (SOC)
Display solutions play a key role in SOCs in providing the screens needed for individuals and teams to visualize and share the multiple data sources needed in an SOC today. Security Operation Center (SOC) Every SOC has multiple sources and inputs, both physical and virtual, all of which provide numerous data points to operators, in order to provide the highest levels of physical and cyber security, including surveillance camera feeds, access control and alarm systems for physical security, as well as dashboards and web apps for cyber security applications. Today's advancements in technology and computing power not only have increasingly made security systems much more scalable, by adding hundreds, if not thousands, of more data points to an SOC, but the rate at which the data comes in has significantly increased as well. Accurate monitoring and surveillance This has made monitoring and surveillance much more accurate and effective, but also more challenging for operators, as they can't realistically monitor the hundreds, even thousands of cameras, dashboards, calls, etc. in a reactive manner. Lacking situational awareness is often one of the primary factors in poor decision making In order for operators in SOC's to be able to mitigate incidents in a less reactive way and take meaningful action, streamlined actionable data is needed. This is what will ensure operators in SOC truly have situational awareness. Situational awareness is a key foundation of effective decision making. In its simplest form, 'It is knowing what is going on'. Lacking situational awareness is often one of the primary factors in poor decision making and in accidents attributed to human error. Achieving 'true' situational awareness Situational awareness isn't just what has already happened, but what is likely to happen next and to achieve 'true' situational awareness, a combination of actionable data and the ability to deliver that information or data to the right people, at the right time. This is where visualization platforms (known as visual networking platforms) that provide both the situational real estate, as well as support for computer vision and AI, can help SOCs achieve true situational awareness Role of computer vision and AI technologies Proactive situational awareness is when the data coming into the SOC is analyzed in real time and then, brought forward to operators who are decision makers and key stakeholders in near real time for actionable visualization. Computer vision is a field of Artificial Intelligence that trains computers to interpret and understand digital images and videos. It is a way to automate tasks that the human visual system can also carry out, the automatic extraction, analysis and understanding of useful information from a single image or a sequence of images. There are numerous potential value adds that computer vision can provide to operation centers of different kinds. Here are some examples: Face Recognition: Face detection algorithms can be applied to filter and identify an individual. Biometric Systems: AI can be applied to biometric descriptions such as fingerprint, iris, and face matching. Surveillance: Computer vision supports IoT cameras used to monitor activities and movements of just about any kind that might be related to security and safety, whether that's on the job safety or physical security. Smart Cities: AI and computer vision can be used to improve mobility through quantitative, objective and automated management of resource use (car parks, roads, public squares, etc.) based on the analysis of CCTV data. Event Recognition: Improve the visualization and the decision-making process of human operators or existing video surveillance solutions, by integrating real-time video data analysis algorithms to understand the content of the filmed scene and to extract the relevant information from it. Monitoring: Responding to specific tasks in terms of continuous monitoring and surveillance in many different application frameworks: improved management of logistics in storage warehouses, counting of people during event gatherings, monitoring of subway stations, coastal areas, etc. Computer Vision applications When considering a Computer Vision application, it's important to ensure that the rest of the infrastructure in the Operation Center, for example the solution that drives the displays and video walls, will connect and work well with the computer vision application. The best way to do this of course is to use a software-driven approach to displaying information and data, rather than a traditional AV hardware approach, which may present incompatibilities. Software-defined and open technology solutions Software-defined and open technology solutions provide a wider support for any type of application the SOC may need Software-defined and open technology solutions provide a wider support for any type of application the SOC may need, including computer vision. In the modern world, with everything going digital, all security services and applications have become networked, and as such, they belong to IT. AV applications and services have increasingly become an integral part of an organization's IT infrastructure. Software-defined approach to AV IT teams responsible for data protection are more in favor of a software-defined approach to AV that allow virtualised, open technologies as opposed to traditional hardware-based solutions. Software's flexibility allows for more efficient refreshment cycles, expansions and upgrades. The rise of AV-over-IP technologies have enabled IT teams in SOC's to effectively integrate AV solutions into their existing stack, greatly reducing overhead costs, when it comes to technology investments, staff training, maintenance, and even physical infrastructure. AV-over-IP software platforms Moreover, with AV-over-IP, software-defined AV platforms, IT teams can more easily integrate AI and Computer Vision applications within the SOC, and have better control of the data coming in, while achieving true situational awareness. Situational awareness is all about actionable data delivered to the right people, at the right time, in order to address security incidents and challenges. Situational awareness is all about actionable data delivered to the right people Often, the people who need to know about security risks or breaches are not physically present in the operation centers, so having the data and information locked up within the four walls of the SOC does not provide true situational awareness. hyper-scalable visual platforms Instead there is a need to be able to deliver the video stream, the dashboard of the data and information to any screen anywhere, at any time — including desktops, tablets phones — for the right people to see, whether that is an executive in a different office or working from home, or security guards walking the halls or streets. New technologies are continuing to extend the reach and the benefits of security operation centers. However, interoperability plays a key role in bringing together AI, machine learning and computer vision technologies, in order to ensure data is turned into actionable data, which is delivered to the right people to provide 'true' situational awareness. Software-defined, AV-over-IP platforms are the perfect medium to facilitate this for any organizations with physical and cyber security needs.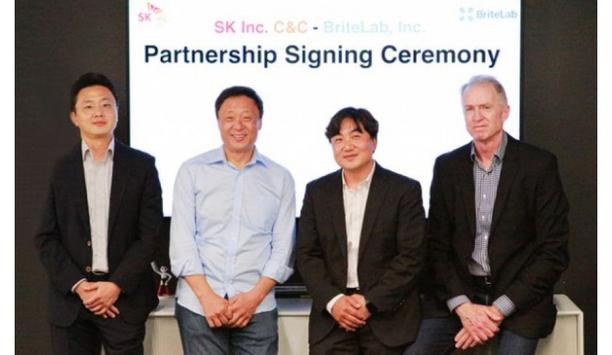 SK Inc. C&C And BriteLab Sign Partnership Agreement To Collaborate On Joint Development Of US Global Manufacturing High-Tech Business
SK Inc. C&C, a part of SK Group in South Korea, and BriteLab in Silicon Valley have announced the signing of a partnership agreement, to collaborate in joint development for the global manufacturing business in the U.S. market. BriteLab, Inc., located in San Jose, CA, is the renowned semiconductor AMHS company in the United States of America. Highlights of the joint effort include: Collaboration between BriteLab's AMHS (Automated Material Handling System) and SK Inc. C&C's Smart Manufacturing platform and solutions. Development of new digital business, such as AI-based component quality inspection, with high demand from BriteLab's current customers. Cooperation to apply manufacturing specialized Vertical Solutions of SK Inc. C&C, such as 'iFactory Smart Vision'. Co-development of manufacturing high-tech business for the U.S. based CM/CE customers. SK Inc. C&C – BriteLab partnership Seong Ha Park, CEO of SK Inc. C&C announced that the company has signed a partnership agreement with BriteLab Seong Ha Park, CEO of SK Inc. C&C announced that the company has signed a partnership agreement with BriteLab, which has specialty in the Automated Material Handling Systems in the U.S. for global manufacturing hi-tech joint development. Current customers for BriteLab's AMHS install bases include Texas Instruments (TI), NXP Semiconductors, ON Semiconductor, Global Foundry, STMicroelectronics, TSMC (Taiwan Semiconductor Manufacturing Company), SSMC, and UMC. BriteLab currently has 24 global 200mm and 300mm foundry customers. Smart manufacturing platforms and solutions The agreement between SK Inc. C&C and BriteLab is to promote the expansion of manufacturing high-tech business, based on Britelab's AMHS platform. By combining SK Inc. C&C's multiple manufacturing software solutions, the joint partnership is set to offer best-of-breed smart manufacturing platforms and solutions, which will be successfully implemented in the manufacturing industry. BriteLab's AMHS offers Overhead Hoist Transport (OHT) system, utilizing the robotic systems in the high-tech factory that use sophisticated robots from the ceiling and the floor of production lines. The robots are autonomous vehicles managed and controlled by software, to support fast and accurate automation in the production of high-tech materials, in the factories. Joint Working Group (JWG) Under this agreement, the two companies have established a Joint Working Group (JWG) that utilizes BriteLab's AMHS commercialization of manufacturing high-tech solutions that meet the customer demands. SK Inc. C&C's 'iFactory Smart', which has proven excellence in the South Korean precision manufacturing industry, will now be offered to customers in the U.S. through Britelab. "We are excited to be working with SK Inc. C&C especially its AI-based quality management solution using 'vision' systems," said Steven Kwak, the Chief Executive Officer (CEO) of BriteLab. SmartVision, AI package solution SmartVision is an artificial Intelligence package solution, developed by SK Inc. C&C SmartVision is an artificial Intelligence package solution, developed by SK Inc. C&C and has the ability to read the smallest unit pixel of the screen and quickly train the A.I. modules to read the information in real time. It is highly utilized in the ESG (Environment·Social·Governance) field, such as quality control (QA) work that removes defects in parts and finished products throughout the production process, as well as application in the water quality management. Camera feed and data analysis By collecting images created through cameras or CCTV and analyzing the data, SmartVision can quickly perform a highly accurate inspection tasks that previously required operators to use expensive, separate quality equipment, which can lead to poor inspection, product identification, and dimension measurements. The two companies are also exploring manufacturing high-tech businesses for BriteLab's current customer install base, outside of the semiconductor business, as BriteLab provides Contract Manufacturing (CM) and Contract Engineering (CE) service in the U.S. Robotics and production automation platforms BriteLab provides robotics and production automation platforms in autonomous vehicles and robots, factory automation robots, data center monitoring robots, smart machines, and autonomous drones. With BriteLab's CM and CE business and in conjunction with SK Inc. C&C solutions, the companies plan to offer a digital platform-based manufacturing high-tech digital service, in connection with its customers with the signing of the partnership agreement. Creating manufacturing high-tech business "By combining BritetLab's AMHS-based manufacturing logistics capabilities and SK Inc. C&C's manufacturing automation capabilities, we look forward to creating a manufacturing high-tech business that will lead customers' digital innovation. As a result, we will actively engage in marketing to our global customers as well as here in the U.S.," said BriteLab's CEO, Steven Kwak. "With our partnership with BriteLab, we look forward to expanding the global business together for the manufacturing vertical solutions business and will introduce customer-friendly digital services to meet the needs of BriteLab's manufacturing customers in the U.S.," said Young Dae Kim, Director of Digital New Business Development at SK Inc. C&C.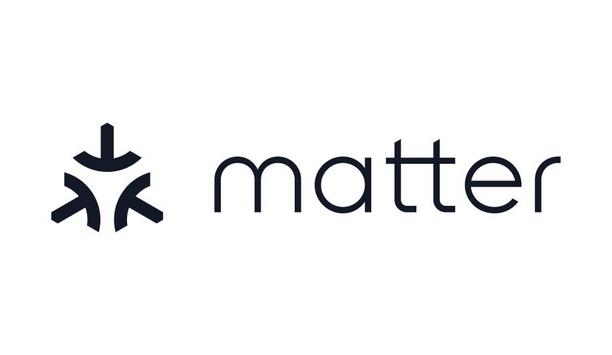 The Connectivity Standards Alliance Announces Matter, The Secure Connectivity Standard For The Future Of The Smart Home
The Connectivity Standards Alliance (CSA), formerly known as the Zigbee Alliance, an organization of hundreds of companies creating, maintaining, and delivering open, global standards for the Internet of Things (IoT), announces Matter – the interoperable, secure connectivity standard for the future of the smart home. The proliferation of connected objects continues to change the way one lives, works and plays. From homes to offices, factories to hospitals, connected objects enable one to experience the environments in cohesive, interactive ways. Yet, for too long, disconnected platforms and disparate development paths have caused confusion for consumers and complicated processes for developers and innovators. Promoting new standard Smart objects should be reliable, secure, and work together – this is the shared vision behind Project Connected Home over IP (CHIP), now known as the new standard, Matter. Amazon, Apple, Comcast, Google, SmartThings, and the Connectivity Standards Alliance came together in 2019 to develop and promote this new standard, joined by fellow Alliance board member companies IKEA, Legrand, NXP Semiconductors, Resideo, Schneider Electric, Signify, Silicon Labs, Somfy and Wulian. Matter is the unified IP-based connectivity protocol built on proven technologies Now, there are more than 180 Member organizations of all sizes, across a range of business categories, and over 1,700 Member individuals participating in bringing the Matter specification, reference implementations, testing tools, and certification programs to life. Matter is the unified IP-based connectivity protocol built on proven technologies, helping connect and build reliable, secure IoT ecosystems. Truly connected world This new technology and royalty-free connectivity standard enable communications among a wide range of smart devices. Matter is also a seal of approval, assuring that any object built on this standard is reliable by nature, secure by design, and compatible at scale. "We create marks of trust, and Matter is an important milestone for users in our long history of delivering unifying, secure, reliable and trustworthy standards for the IoT," said Tobin Richardson, President and CEO of the Connectivity Standards Alliance. "I'm very excited to unveil Matter as a foundational element in delivering a truly connected world." Matter makes it easier for device manufacturers to build devices, and to ensure they are compatible with smart home and voice services such as Amazon's Alexa, Apple's HomeKit with Siri, Google's Assistant, SmartThings, and others." Simplifying connected experiences The first specification release of the Matter protocol will run on existing networking technologies such as Ethernet (802.3), Wi-Fi (802.11), and Thread (802.15.4) and for ease of commissioning, Bluetooth Low Energy. Other key attributes include: Simplicity – Easy to purchase and use. Simplifying connected experiences. Interoperability – Devices from multiple brands work natively together. Providing greater compatibility. Reliability – Consistent and responsive local connectivity. Security – Maintaining secure connections. Robust and streamlined for developers and users. Flexibility – Matter makes it easy for users to set up and control their devices with multiple ecosystems simultaneously. Simple setup code Retailers get reduced complexity in-store to create a more simplified purchasing experience Breakthrough connectivity is built on Matter, providing greater benefit and value for developers, and those who live or work in a smart home or business. Consumers get an increased choice, compatibility, and more control of their experience. Developers get lower development and operational cost via a single SKU and more time for innovation. Retailers get reduced complexity in-store to create a more simplified purchasing experience, leading to fewer returns for compatibility issues. With Matter, consumers and businesses can choose the brands they want in their smart home or commercial building and be confident they will work seamlessly. Homeowners, and especially those living in a smart home with multiple devices like smart locks, thermostats, or smart speakers, can easily add new devices with a Matter mark using a simple setup code to connect their home as one. Single-Vendor stacks Businesses, particularly those that rely on connectivity, can count on one network to keep their operations running smoothly. Key for developers is that Matter isn't only a specification – it also offers an open-source reference implementation in parallel. This drives tangible benefits for developers including: faster time to market, reduced reliance on single-vendor stacks, improved quality since they can access multiple use cases to test against, and increased security with full transparency into the community's ability to identify and commit patches. Products with the Matter mark connect securely with more devices, more reliably than ever Products with the Matter mark connect securely with more devices, more reliably than ever. The Matter mark will serve as a seal of approval, taking the guesswork out of the purchasing process and allowing businesses and consumers alike to choose from a wider array of brands to create secure and connected homes and buildings. Promise of convergence The new symbol and wordmark of Matter tell its story of connectivity. The name was selected for its foundational nature. Matter is a building block for life, and now also for the IoT. The three arrow forms meeting in the Matter symbol communicate the brand promise of convergence and connectivity in its most distilled visual form. Its geometric construction and triangular nature express security and utility. The badge on the product and packaging, with the Matter symbol and wordmark, notes that a product is Matter certified. The two-color visual identity has been simplified to represent Day and Night with gradients evocative of dynamic connections between products. The new Matter brandmark was developed in partnership with Interbrand, one of the brand consultancies. Connected home technologies With Matter, smart home devices built on technologies like Wi-Fi will be more interoperable" "Today, millions of customers around the world rely on Alexa as their favorite way to control more than 140,000 Alexa-compatible smart home products, and we are committed to continuing to make smart home connections easier for customers," said David Shearer, Vice President, Amazon Smart Home. "With Matter, smart home devices built on technologies like Wi-Fi will be more interoperable, making them simpler for manufacturers to develop and certify, and delivering more value for customers." "As we focus on delivering the best connected experiences to our customers, Matter represents an important step forward in the global effort to make connected home technologies easier to use and more secure, with a high degree of interoperability. We've been honored to work with our industry peers on Matter from the beginning and are excited to be part of its role in shaping the future of IoT," said Jim Kitchen, Vice President Product, Connected Home, and IoT Devices, Comcast. Multi-Brand interoperability "Matter will be a leap forward in interoperability. It also demonstrates the power of the collaborative and open-source process within the Alliance that embraces the full IoT value chain and yields results. We are convinced that Matter is a great opportunity, therefore Legrand supports the project since the beginning notably by involving engineers and by participating in test events," said Bruno Vulcano, R&D Manager at Legrand and Chair of the Board at the Connectivity Standards Alliance. We are convinced that Matter is a great opportunity, therefore Legrand supports the project" "Signify, the world leader in lighting and a long-term leader in the Alliance, is excited to be a driving force in the creation and adoption of Matter. We believe this multi-brand interoperability in the smart home will catalyze the benefit and value of smart lighting worldwide via both Philips Hue and WiZ smart lighting," said George Yianni, Head of Technology Philips Hue, on behalf of Signify. Developing revolutionary protocol "We believe that a universal standard in connectivity is critical for the industry and Matter is the key that will fully unlock the connected home for consumers. We are proud to lend our historical expertise in IoT and be part of the pioneering team to develop this revolutionary protocol," said Samantha Osborne, Vice President of Marketing and Business Operations at SmartThings. "Over the past year we've doubled down on our technology to enhance our ecosystem to not only welcome future Matter products, but to ensure that they work seamlessly with the thousands of products already within our ecosystem." Providing diverse options Tuya is dedicated to providing diverse options to power our IoT developer ecosystem" "As an open IoT development platform provider, Tuya is dedicated to providing diverse options to power our IoT developer ecosystem. Matter is important to us and our developers because it enables even easier interoperability between brands and simplifies connections between people and our connected objects. When we can securely and easily connect everything, the possibilities of what we can do with those connections are limitless," said Alex Yang, Co-Founder and COO, Tuya Smart. In early May, the feature-complete base specification was approved by the Matter Working Group. Reaching this milestone gives Members a definition of the major features to build out the open-source implementation and test the specification. Tracking first devices With this, the project is currently on track to see first devices through certification in late 2021, depending on manufacturer go-to-market plans. Devices targeted for launch include lighting and electrical (e.g., light bulbs, luminaires, controls, plugs, outlets), HVAC controls (e.g., thermostats, AC units), access controls (e.g., door locks, garage doors), safety and security (e.g., sensors, detectors, security systems), window coverings/shades, TVs, access points, bridges, and others. Members poised to be early adopters of Matter include: Amazon, ASSA ABLOY, Comcast, Espressif Systems, Eve Systems, Google, Grundfos Holding A/S, Huawei, Infineon Technologies, LEEDARSON, Legrand, Nanoleaf, Nordic Semiconductor, NXP Semiconductors, Qorvo, Resideo, Schlage, Schneider Electric, Signify, Silicon Labs, SmartThings, Somfy, STMicroelectronics, Texas Instruments, Tuya Smart, ubisys, Wulian, and Zumtobel Group. Companies interested in accessing the specification and building devices with Matter can join the Connectivity Standards Alliance.
Ajax Systems Announces The Acquisition Of Concepter Design And Product Development Studio's Team
Ajax Systems, a smart security systems developer, has acquired the engineering team of Concepter, a design and product development studio. The Concepter developers will become members of various R&D teams at Ajax Systems and will work on new devices. "We've added the Concepter developers to the Ajax Systems team to boost our growth and engineering capabilities. The Concepter specialists have plenty of experience in handling complex custom projects. We're excited that they will continue creating cool products with us. Our global goal is to find talent and create a new engineering elite in the country. We want to double our R&D by the end of the year", states Aleksandr Konotopskyi, CEO at Ajax Systems. Engineering capabilities The Concepter team is one of the best in Ukraine and is very complimentary of Ajax Systems" The company is actively seeking such engineering teams. The Ajax technology stack includes Embedded C, Python, RTOS, Java, Kotlin, Swift, Objective C, STMicroelectronics, Texas Instruments. "The Concepter team is one of the best in Ukraine at building the hardware and is very complimentary of Ajax Systems. I'm sure that the engineering capabilities of Ajax Systems will be greatly enhanced by the Concepter. As for me, I plan to focus on investments at SMRK in the future. The Concepter brand will continue to exist, but it will be handled by a different team", says Vlad Tislenko, CEO at Concepter. Consults product startups Recently, Ajax Systems announced the opening of a new R&D office in Vinnytsia. The company's other two R&D offices are located in Kharkiv and Kyiv. Concepter is a Ukrainian studio that creates its own gadgets and also promotes and consults product startups. Concepter has over 20 products in its portfolio, including the world-famous Nect, iBlazr 2, Nuka, and iGlam. Also, the studio has won the prestigious international awards Red Dot Design Award, Best of CES, etc.
Related white papers
School Security Moves to the Cloud
Wireless Access Control eBook
Four Areas to Consider in Frictionless Access Control