Texas RFID Access Control Cards, Tags & Fobs
(2)
Browse Access Control Cards, Tags & Fobs
Access control card/ tag/ fob products updated recently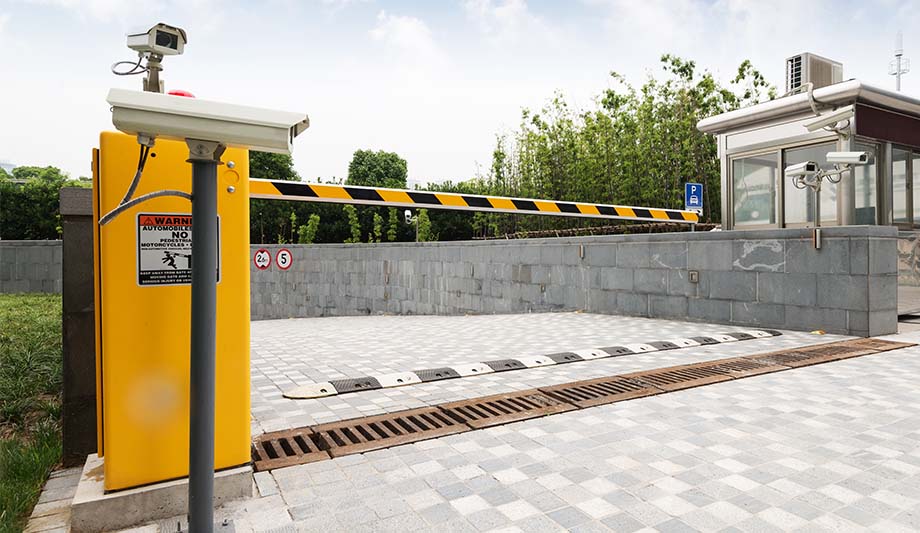 Automatic Gates: Making The Right Investment For Access Control
The experience of the COVID-19 pandemic has made us all more conscious of who is coming and going from our property. Whether it is a family home, business premises or public building, property owners want full control over access for protection and peace of mind. As a provider of access control technologies, we are seeing a growing demand for automated gates with a variety of access control systems. There are a number of considerations that buyers need to make when investing. And as an installer, there is advice that you can offer to help your clients make the right choice for their property. Here are some of the key considerations you'll need to make and discuss with your client. Whomever you buy from, you should be offered more than a simple instruction manual. Electronic locks, magnetic locks and code security In the first instance, you'll need to advise on the type of lock and access control available. Electronic locks release on the operation of the automation system to allow the gates to open. Locks are required for all non-locking (also known as reversible) operators and are recommended for any gate on a multi-user site or any gate over 2.5m. Apply the same logic to an automated gate as you would to a domestic door – for example, you wouldn't fit your front door with a lock on the same side as the hinges or a drop bolt at the hinge end of a manual gate so why dispense with this logic when the gate is automated? Electronic locks release on the operation of the automation system to allow the gates to open There are a number of locks on the market including magnetic locks, drop locks that "shoot" a bolt into the ground and side latching locks. These are all designed for external use. While the gate itself will provide physical security, the customer will want to feel in control of who enters their property, when and for what purpose. Consider access for mail and deliveries, waste disposal and visitors arriving on foot etc. There is a range of options available. Intercom systems will allow the user to vet visitors, keypad entry can allow remote access for visitors with a specific code, remote controls allow an oncoming driver to open the gates without getting out of the vehicle, and a timer control can be used to open or close the gates at certain times of the day. Vehicle detection loops can be installed discreetly under the tarmac allowing the presence of vehicles to exit the gates and prevent closing while obstructed. Sliding gates versus swinging gates There are a number of locks on the market including magnetic locks, drop locks that "shoot" a bolt into the ground and side latching locks Gates can be automated to either swing or to slide open and in the case of swinging gates, the opener may be concealed underground or gate mounted. The most suitable opener for your installation will depend on the space available and the type of gate selected. Concealed underground automation is ideal for highly ornate gates. However, where gates are fully infilled (typical of many timber designs), gate mounted openers are concealed from the front of the gate by the gate leaf and present a cost-effective option. The choice between slide and swing is largely down to space - swing gates require a clear space for their opening arc while sliding gates require space to one or both sides of the gate. Sliding gates are perhaps the best choice where the drive slopes or when drive space is limited, as they use the least space when opening. Voltage Most swing gate and sliding systems are available in 24v or 230v. The 24v systems still need 230v mains power – there is a transformer built into the 24v control panels. Deciding which voltage to use can include a combination of factors such as the material of the gates, the location of the system and the safety features you want. Concealed underground automation is ideal for highly ornate gates With wrought iron gates, the wind can pass through them whereas with fully boarded wooden gates (popular because they give full privacy) the wind has nowhere to go, so they act like sails. For commercial or industrial applications with larger entrances and a heavy gate, you may need 3 Phase 400v power (sliding gates only). Installing gate motors in confined spaces The environment in which you are fitting may well influence which gate and motor you recommend. Will it be in an exposed area which is subject to the elements? Will it be positioned on a slope? Sliding gates are perhaps the best choice where the drive slopes or when drive space is limited Installers have always faced the challenge of installing gate motors in confined spaces. When fitting a pedestrian gate, there is often limited space in which to work – potentially making an installation time consuming and technically demanding. If this is the case for you, consider a gate operator which is designed specifically for installations with limited space for maneuver. An example of this is the E5 compact gate operator. The operator is not only small but has an optional slide lever attachment designed for installations where there is extremely limited space, meaning that just 8cm of the pillar is needed for installation. What's more, improved fixing points and a simple 'hook and fasten' process means assembly is safe, quick and straight forward. Ultimately, you'll be looking for a good quality, reliable product with good service. Work with a supplier that offers more than just a manual. If they are happy to offer training, their time and advice when you buy, the chances are you'll get their support long term.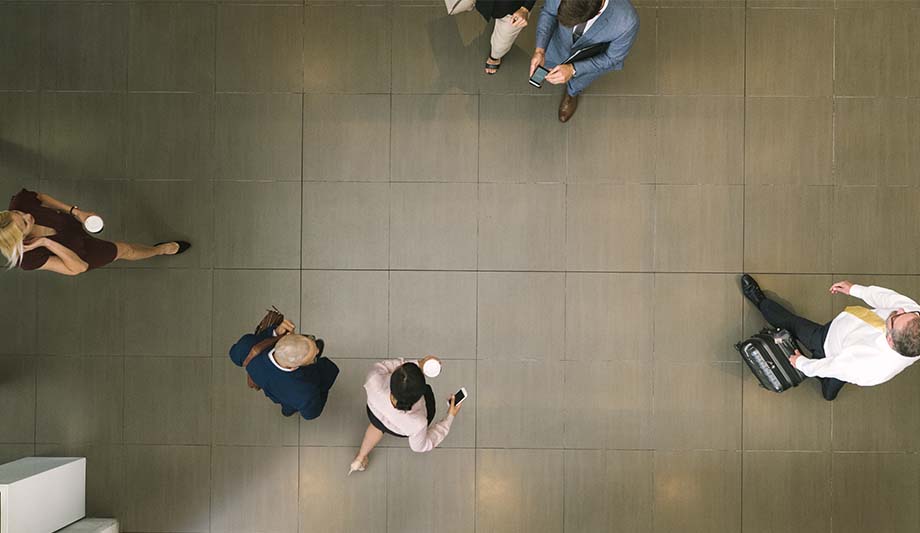 4 Ways To Keep Your Workplace Protected From COVID-19
The unprecedented global impact of COVID-19 has taken its toll on all of us, but as cases of the virus thankfully recede, employers are now forced to confront how they can enable a safe return to work for employees. For many employers, this means they will have to carry out a COVID-19 risk assessment, redesign workspaces to maintain social distances, carry out more frequent cleaning, manage the transmission risk and find alternatives to touch-based security devices. Protecting workplace occupants in any emergency requires preparation and clear communication. This is especially critical in a health crisis involving an infectious disease. These are some of the essential best practices that could help organizations reduce the impact on their employees and operations during this pandemic. 1. Use a visitor management system With a visitor management system, organizations have a single source of real-time and historical insights into who is, or was recently, in the workplace. This is especially important because of the need to perform contact tracing should anyone in the organization show symptoms of COVID-19, meaning everyone they have been in contact with needs to be contacted and asked to isolate. Yet still, first impressions are made at the front desk or lobby, where the visitor experience needs to be a positive one. At the same time, though, any emergency event requires that there be strict control over who is entering the workplace. This policy also needs to be clearly communicated to visitors. Doing this minimizes risk to visitors as well as the workforce. In addition to delivering a high-quality visitor experience, the ideal visitor management system must: Enable organizations to meet regulatory compliance mandates and facilitate check-in at a self-service kiosk to minimize wait times. Customize the visitor experience to support specific security needs, such as accelerating and simplifying check-in or requiring additional security pre-checks. Automate compliance as it relates to visitor access rules with historical visit reports. 2. Pre-check questions at visitor registration kiosks Organizations can strengthen security at the registration kiosk using a flexible, enterprise-grade visitor management system to add visitor sign-in steps. This has proven successful in the past when used to control the spread of infectious disease during an outbreak. An example of this is a U.S. children's hospital which managed to reduce facility infection rates by 25 percent over a two-year period using a commercial, off-the-shelf physical identity and access management (PIAM) solution from HID Global. The solution provides two particularly important capabilities that can be used by organizations to protect their workplace from the uncontrolled spread of an infectious disease: Enhance visitor registration policy with additional mandatory questions to help identify any visitors who may need other screenings. Extend the visitor registration kiosk with a mandatory pop-up asking further questions during visitor check-in. 3. Understand who has visited your workplace Successful controlling the spread of infection throughout a facility requires the ability to automatically maintain an auditable trail of activity. This can be done using an enterprise-grade visitor management system that makes it easy to retrieve historical visit reports. This provides a timeline of who was in the workplace, and when they were there. Key features include: A single dashboard providing useful visitor insights at your fingertips. Historical reports that provide visitor details including location and contact information, all in compliance with General Data Protection Regulation (GDPR) and other privacy regulations. 4. Clearly communicate how infection risks can be reduced Global organizations must actively communicate with visitors and employees on the outbreak of infectious diseases and follow best practices outlined by the World Health Organization (WHO). Here are several things organizations can do in this area to help maintain a safe and healthy workplace: Re-enforce and communicate WHO best practices with guideline posters in the front lobby and throughout the workplace. Add posters that also encourage regular and thorough washing of hands. Encourage everyone to cough or sneese into their shirt sleeve in their flexed elbow or cover their mouth and nose with a tissue. Encourage everyone to keep a relatively safe distance from each other and use alternatives to handshakes when saying hello. Organizations must contend with a variety of workplace challenges during the outbreak of an infectious disease. These challenges can be solved with best practices that include a comprehensive visitor management system that automates critical check-in policies and maintains an auditable trail of visitor activity.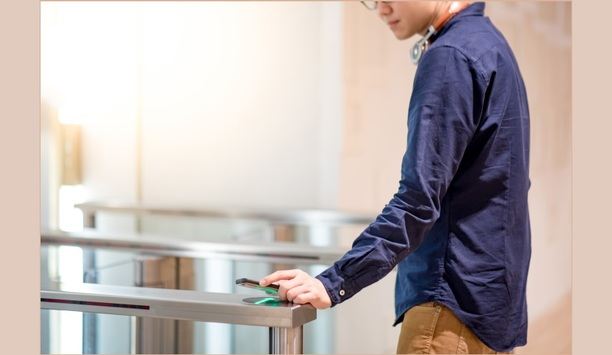 The Growth Of The Mobile Access Card Market In 2020
The emergence of smartphones using iOS and Android is rapidly changing the landscape of the IT industry around the world. Several industries, such as digital cameras, car navigation, MP3, and PNP, have been replaced by equivalent or even better performance using smartphones. Smartphones provide increasing portability by integrating the functions of various devices into a single unit which allows them to connect to platforms with network-based services and offer new services and conveniences that have never been experienced before. These changes have expanded into the access control market. Although not yet widespread, 'Mobile access cards' is one of the terminologies that everyone has been talking about. RF cards used for access security are being integrated into smartphones just as digital cameras and MP3s were in the past. While people might forget their access cards at home in the morning, they seldom forget their smartphones. Using smartphones for access control increases entry access reliability and convenience. Mobile/smartphone access control A key aspect of mobile credential is that it makes it possible to issue or reclaim cards without face-to-face interaction As in other markets, the combination of smartphones and access cards is creating a new value that goes beyond the simple convenience of integration enhancing the ability to prevent unauthorized authentication and entrance. People sometimes lend their access cards to others, but it is far less likely they might lend their smartphone with all their financial information and personal information – to another person. This overcomes an important fundamental weakness of RF cards. Another valuable aspect of mobile credential is that it makes it possible to issue or reclaim cards without face-to-face interaction. Under existing access security systems, cards must be issued in person. Since card issuance implies access rights, the recipient's identification must be confirmed first before enabling the card and once the card has been issued, it cannot be retracted without another separate face-to-face interaction. Mobile access cards In contrast, mobile access cards are designed to transfer authority safely to the user's smartphone based on TLS. In this way, credentials can be safely managed with authenticated users without face-to-face interaction. Mobile cards can be used not only at the sites with a large number of visitors or when managing access for an unspecified number of visitors, but also at the places like shared offices, kitchens and gyms, currently used as smart access control systems in shared economy markets. The market share of mobile access cards today is low even though the capability can offer real benefits to users and markets. While the access control market itself is slow-moving, there are also practical problems that limit the adoption of new technologies like mobile access cards. Use of Bluetooth Low Energy technology While NFC could be an important technology for mobile credential that is available today on virtually all smartphones, differences in implementation and data handling processes from various vendors prevents universal deployment of a single solution to all devices currently on the market. Accordingly, Bluetooth Low Energy (BLE) has been considered as an alternative to NFC. Bluetooth is a technology that has been applied to smartphones for a long time, and its usage and interface are unified, so there are no compatibility problems. However, speed becomes the main problem. The authentication speed of BLE mobile access card products provided by major companies is slower than that of existing cards. Enhancing credential authentication speed Authentication speed is being continuously improved using BLE's GAP layer and GATT layers The second problem is that mobile access cards must be accompanied by a supply of compatible card readers. In order to use mobile access cards, readers need to be updated but this is not a simple task in the access control market. For 13.56 MHz smart cards (which were designed to replace 125 kHz cards), it has taken 20 years since the standard was established but only about half of all 25 kHz cards have been replaced so far. Legacy compatibility and the need for equivalent performance, even with additional benefits, will drive adoption timing for the Access Control market. While BLE technology helps resolve the compatibility problem of mobile access cards, it can identify some breakthroughs that can solve the speed problem. Authentication speed is being continuously improved using BLE's GAP layer and GATT layers, and new products with these improvements are now released in the market. Making use of key improvements allows Suprema's mobile access card to exhibit an authentication speed of less than 0.5 seconds providing equivalent performance to that of card-based authentication. AirFob Patch MOCA System's AirFob Patch addresses the need for technological improvements in the access control market in a direct, cost effective, and reliable way – by offering the ability to add high-performance BLE to existing card readers – enabling them to read BLE smartphone data by applying a small adhesive patch approximately the size of a coin. This innovative breakthrough applies energy harvesting technology, generating energy from the RF field emitted by the existing RF reader – then converting the data received via BLE back into RF – and delivering it to the reader. By adding the ability to use BLE on virtually any existing RF card reading device, MOCA allows greater ability for partners and end users to deploy a technologically-stable, high performance access control mobile credential solution to their employees, using devices they already own and are familiar with. Adding MOCA AirFob Patch eliminates the need to buy and install updated readers simply to take advantage of mobile credential, lowering costs and risks, and increasing employee confidence and convenience. Growth forecast of mobile access card market in 2020 In 2020, forecasts show that the mobile access card market will grow far more rapidly Several companies have entered the mobile access card market, but they have not set up a meaningful product solution stream until 2019. In 2020, forecasts show that the mobile access card market will grow far more rapidly. Reviewing new entries into the market allows identification of the latest products that provide improving solutions to compatibility and speed problems. MOCA AirFob Patch addresses development plans in process today that overcome the legacy installed base of card readers – allowing rapid creation of an environment that can make immediate use of BLE mobile access cards. Integrated mobile digital ID With proven usability and within suitable environments, mobile access cards will also begin to make inroads into other markets, not just the access control market. In the sharing economy market, which seeks access management without face-to-face interaction, the integrated mobile digital ID led by the 'DID Alliance' will serve as a technical tool that can be used in access authentication – forging increasing links between the access control and digital ID markets.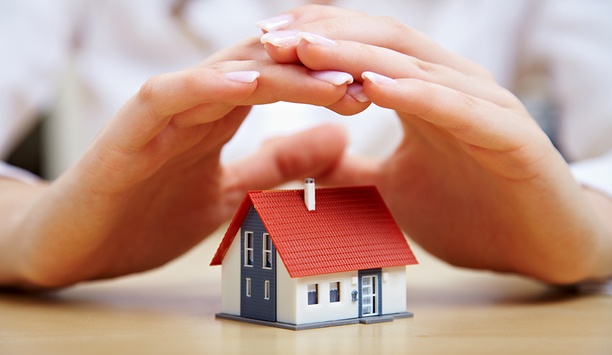 Radar Technology Provides An Alternative For Smart Home Security
In the state of the residential security market today, we see many who are offering home security packages that rely on numerous sensors and multiple devices to provide a comprehensive coverage of the home and provide peace of mind. Each individual sensor or device within the package provides a specific functionality, and the user finds himself burdened by an overwhelming amount of sensors and devices. This overload is intensified by the penetration of additional IoT and smart devices into the home, such as pet-cams or smart speakers that add to the burden of installation and maintenance. In addition, we are witnessing the rise in popularity of DIY security devices, indicating that users are looking for models and technologies that provide both contract flexibility and simplicity of use. The past years have seen major advancements in radar technology, which have brought the formerly military technology into the consumer space. Radars provide interesting prospects for home security and smart homes due to several inherent characteristics which give it an advantage over existing technologies. The resolution of an advanced radar sensor enables not only presence detection, but also provides advanced features for security, automation and well-being Advanced Security And Automation Features Of primary importance, a consumer designed radar sensor provides the user with full privacy, but the use of radar is also beneficial because it is indifferent to environmental, temperature and lighting conditions. In addition, radar signals (at certain frequencies) are capable of penetrating through almost any type of material, enabling concealed installation, robust monitoring in cluttered spaces and even the coverage of several separate rooms with only one device. In terms of capabilities, simple time of flight 2-antenna radar sensors, which have been around for a while, do not provide much additional value in comparison to existing solutions and are not necessarily competitive in terms of pricing. However, the new generation of radar sensors are also opening up new capabilities previously achieved with optics only. Today, the resolution of an advanced radar sensor is high enough to enable not only presence detection, but also to provide advanced features for security, automation and well-being, all in one. Imagine for example, that the security sensor installed in your elderly parent's home could also detect a fall having occurred, monitor the breathing of a baby or even leaks in your wall. Due to the unique field of view that radar provides as well as the multi-functional potential, this technology will be the key to the awaited convergence of smart home functionalities and minimization of home devices. The security sensor installed in your elderly parent's home could also detect a fall having occurred Secret Of The Consumer Radar A radar sensor's accuracy and its ability to support wide functionality and applications is determined initially by its resolution, which is based on two key factors: bandwidth and number of channels. The wider the bandwidth and the more channels the radar supports, the more accurate the data received. Imagine the difference between a 1990s television model and a 4K 2018 television model - As the resolution is ever improving, the sharper and more detailed is the image. When looking at the short-range radar sensor market, prominent companies such as Texas Instruments and NXP are offering radar-on-chip solutions supporting 2\3 transmitters (Tx) and 3\4 receivers (Rx), mainly utilizing frequency bands of 77-81GHz, as they target mostly automotive and autonomous driving applications. Another company that develops such radar-on-chip solution is Vayyar Imaging, an Israeli start-up, founded in 2011, that developed a radar sensor for 3D imaging. Vayyar Imaging directly targets the smart home and security markets with its radar-on-chip, developing modules and products for intruder detection, automation and elderly care (fall detection). Providing not only chips, but complete systems, the new model makes radar technology highly available and accessible. The radar-on-chip technology opens the door to installation of security and well-being devices in locations where privacy or environmental conditions pose an issue Radar-On-Chip Solution The radar-on-chip solution supports 72 full transceivers, an integrated DSP and radar bands between 3-81GHz. The resolution provided by this type of specification is high enough to provide subtle information about people's real time location posture (lying down\falling\sitting\walking), and breathing, and enables to classify pets from humans, but it is low enough as to not compromise privacy. This type of technology opens the door to installation of security and well-being devices in locations where privacy or environmental conditions pose an issue, such as in bathrooms or heavily lit environments. Moreover, utilization of this technology allows to dramatically minimise the numbers of sensors installed in the home, as it provides full home coverage with just one or two sensors and enables using the same HW to support additional capabilities such as breath monitoring, fall detection and highly accurate automation. Using AI and machine learning, the data derived by these sensors can be leveraged to provide smarter, verified alerts on the one hand and whole new insights on the on the other. The sensor can be tuned to learn the location of the house entrances or boundaries, where the inhabitants are expected to be at night, or where they should be expected to enter from into the home, adding new logics to the traditional yes\no decision making. Home security is widely regarded as a necessity, provides peace of mind to people and is integral to people's day to day lives Additional Smart Home Services Among the evolving home technology verticals, security is by far the most relevant and integral to people's day to day lives. Home security is widely regarded as a necessity and provides peace of mind to people. Being a legacy industry with many well-known and well-trusted brands, security players are well positioned to introduce new technology into the home and have the ability and credibility to expand their offerings to additional smart home services by utilizing existing infrastructure and channels. With technology giants entering the security arena through the smart home door the DIY security solution market expected to explode with a CAGR of 22.4% (according to a report by Persistence Market Research). Now that new pricing and service models offer minimal commitment, traditional security players will need to step up. Security companies will need to explore new technologies and expand their offering if they intend to stay relevant and competitive in a market trending on functionality converge and minimization of maintenance and installation costs. Texas Memory Systems Introduces The RamSan-710: The Best 1u Storage Ever
Texas Memory Systems, Inc. (TMS) is proud to introduce its second RamSan Series-7 system: the 1U rackmount RamSan-710. Powered by the new Series-7 Flash Controller with 32nm SLC Flash from Toshiba, the RamSan-710 is the fastest (5 GB/s) 1U shared storage system. It is easy to install, with four 8-Gb Fibre Channel or QDR InfiniBand ports. The RamSan-710 turbocharges datacentres with minimal impact on power and space.The Series-7 Flash Controller that powers the RamSan-710 is based on high-performance Xilinx FPGAs and an embedded PowerPC core. It manages Flash, corrects faults, tracks performance, and logs operational data. Incorporating patented Variable Stripe RAID (VSR) technology, standard chip-level RAID, and an advanced ECC algorithm, the Series-7 Flash Controller provides the RamSan-710 with an expected lifespan of 10 years. The Series-7 Flash Controller is exclusively available in the RamSan-710 and other Texas Memory Systems Series-7 products.Like previous RamSan designs, the RamSan-710 provides a complete integrated storage platform inside the box. The RamSan-710 includes 21 Flash boards, 2 high-bandwidth I/O modules (2 ports each), 1 management Ethernet port, and a fast cross-bar switch that connects everything for smooth data flow through the system. These components combine to optimize the RamSan-710 bandwidth, IOPS, latency, and reliability."Flash storage is no longer just a tool for those in the rarified IT atmosphere, but is rapidly becoming a standard real-world enabler of both better performance and improved economics," said Mark Peters, Senior Analyst at the Enterprise Strategy Group. "Texas Memory brings decades of experience to this market, together with an ability - exemplified by this new RamSan-710 - to design and package products to fulfill the needs of regular, yet very demanding, IT shops that require affordable and easy IO turbo-charging."IT managers are plagued with the daunting task of increasing storage efficiency by extracting the most performance out of a fixed space. The RamSan-710 effectively addresses this need, delivering 5 GB/s in only 1U of space. One or more units easily integrate into mixed storage infrastructures and can be monitored and managed through a common framework. The RamSan-710 is the ideal storage solution for high bandwidth applications like data warehousing, scientific and high performance computing (HPC), online transaction processing (OLTP), data acquisition, batch processing, and video editing."The RamSan-710 establishes new capacity and performance standards for our space-constrained customer base," said Dan Scheel, President of Texas Memory Systems. "It fills the gap between our new RamSan-70 PCIe card and our RamSan-630 3U system."The RamSan-710 is scheduled for delivery in 4-8 weeks. For more information about the RamSan-710, please visit http://RamSan.com/Products/RamSan-710.

Infinova And Milestone To Showcase Their Integrated Surveillance Solutions At Upcoming Security Industry Tradeshows
IP dome camera from InfinovaInfinova announced that, at Booth 1447 during the ASIS Seminar and Exhibition to be held October 12-15 at the Dallas Convention Centre and at IFSEC India to be held November 23-25 in Mumbai, it will showcase its partnership with Milestone. Now, Infinova integrators and distributors can help customers control video surveillance, reduce maintenance costs and protect their business environment by offering Infinova megapixel and IP cameras installed with Milestone Systems XProtect Video Management software. Since Milestone products are based on an open platform that uses the TCP/IP network protocol, Infinova integrators and their customers will be able to build the video surveillance solutions using standard video and computer hardware."Milestone software supplies the basis for highly efficient operations of video monitoring and analysis and opens up a wide spectrum of opportunities for integrating with other business applications in any IT environment," emphasises Mark S. Wilson, Infinova Vice President, Marketing. "This is a further example of how we are helping Infinova integrators say 'yes' to more opportunities.""Megapixel cameras are helping to drive the uptake of IP technology in the video surveillance industry. Milestone's support of Infinova's new family of network cameras including megapixel capability will help customers leverage the advantages of this," says Friborg Jacobsen, VP Strategic Alliances, Milestone Systems.Introduced in March of this year at the ISC West Convention in Las Vegas, Infinova's full new family of IP and megapixel cameras features Texas Instruments' Da Vinci chip; includes fixed, mini-dome and high-speed megapixel dome PTZ cameras; provides both analog and digital operation at up to 3 megapixel resolution, including megapixel resolution at 20 frames per second (fps); offers on-camera SD (secure digital) storage cards; and is ruggedised. The cameras also provide high quality video 360 degree continuous rotation with pans at both high and low speeds. More information on Infinova IP and megapixel camera solutions is available at the Infinova website.
Related white papers
Physical Access Control In Higher Education
A Brief History of Access Control Credentials
RFID and Smartphone Readers in Physical Access Control