Visonic Access Control Softwares
(1)
Browse Access Control Softwares
Access control software products updated recently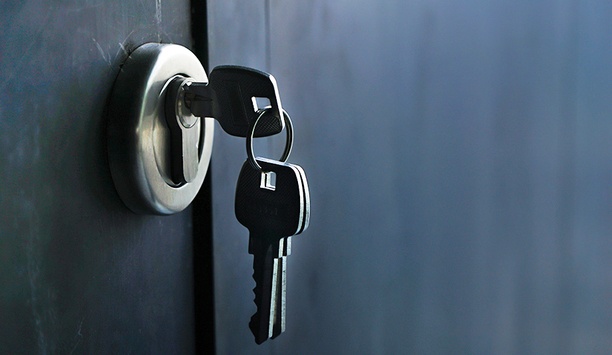 Managing Security During Unprecedented Times of Home Working
Companies are following government guidance and getting as many people as possible working from home. Some companies will have resisted home working in the past, but I'm certain that the sceptics will find that people can be productive with the right tools no matter where they are. A temporary solution will become permanent. But getting it right means managing risk. Access is king In a typical office with an on-premise data center, the IT department has complete control over network access, internal networks, data, and applications. The remote worker, on the other hand, is mobile. He or she can work from anywhere using a VPN. Until just recently this will have been from somewhere like a local coffee shop, possibly using a wireless network to access the company network and essential applications. CV-19 means that huge numbers of people are getting access to the same desktop and files, and collaborative communication toolsBut as we know, CV-19 means that huge numbers of people are getting access to the same desktop and files, applications and collaborative communication tools that they do on a regular basis from the office or on the train. Indeed, the new generation of video conferencing technologies come very close to providing an "almost there" feeling. Hackers lie in wait Hackers are waiting for a wrong move amongst the panic, and they will look for ways to compromise critical servers. Less than a month ago, we emerged from a period of chaos. For months hackers had been exploiting a vulnerability in VPN products from Pulse Secure, Fortinet, Palo Alto Networks, and Citrix. Patches were provided by vendors, and either companies applied the patch or withdrew remote access. As a result, the problem of attacks died back. But as companies race to get people working from home, they must ensure special care is taken to ensure the patches are done before switching VPNs on. That's because remote desktop protocol (RDP) has been for the most part of 2019, and continues to be, the most important attack vector for ransomware. Managing a ransomware attack on top of everything else would certainly give you sleepless nights. As companies race to get people working from home, they must ensure special care is taken to ensure the patches are done before switching VPNs on Hackers are waiting for a wrong move amongst the panic, and they will look for ways to compromise critical serversExposing new services makes them also susceptible to denial of service attacks. Such attacks create large volumes of fake traffic to saturate the available capacity of the internet connection. They can also be used to attack the intricacies of the VPN protocol. A flow as little as 1Mbps can perturbate the VPN service and knock it offline. CIOs, therefore, need to acknowledge that introducing or extending home working broadens the attack surface. So now more than ever it's vital to adapt risk models. You can't roll out new services with an emphasis on access and usability and not consider security. You simply won't survive otherwise. Social engineering Aside from securing VPNs, what else should CIO and CTOs be doing to ensure security? The first thing to do is to look at employee behavior, starting with passwords. It's highly recommended that strong password hygiene or some form of multi-factor authentication (MFA) is imposed. Best practice would be to get all employees to reset their passwords as they connect remotely and force them to choose a new password that complies with strong password complexity guidelines. As we know, people have a habit of reusing their passwords for one or more online services – services that might have fallen victim to a breach. Hackers will happily It's highly recommended that strong password hygiene or some form of multi-factor authentication (MFA) is imposedleverage these breaches because it is such easy and rich pickings. Secondly, the inherent fear of the virus makes for perfect conditions for hackers. Sadly, a lot of phishing campaigns are already luring people in with the promise of important or breaking information on COVID-19. In the UK alone, coronavirus scams cost victims over £800,000 in February 2020. A staggering number that can only go up. That's why CIOs need to remind everyone in the company of the risks of clickbait and comment spamming - the most popular and obvious bot techniques for infiltrating a network. Notorious hacking attempts And as any security specialist will tell you, some people have no ethics and will exploit the horrendous repercussions of CV-19. In January we saw just how unscrupulous hackers are when they started leveraging public fear of the virus to spread the notorious Emotet malware. Emotet, first detected in 2014, is a banking trojan that primarily spreads through 'malspam' and attempts to sneak into computers to steal sensitive and private information. In addition, in early February the Maze ransomware crippled more than 230 workstations of the New Jersey Medical Diagnostics Lab and when they refused to pay, the vicious attackers leaked 9.5GB or research data in an attempt to force negotiations. And in March, an elite hacking group tried to breach the World Health Organization (WHO). It was just one of the many attempts on WHO and healthcare organizations in general since the pandemic broke. We'll see lots more opportunist attacks like this in the coming months. More speed less haste In March, an elite hacking group tried to breach the World Health Organization (WHO). It was just one of the many attempts on WHOFinally, we also have bots to contend with. We've yet to see reports of fake news content generated by machines, but we know there's a high probability it will happen. Spambots are already creating pharmaceutical spam campaigns thriving on the buying behavior of people in times of fear from infection. Using comment spamming – where comments are tactically placed in the comments following an update or news story - the bots take advantage of the popularity of the Google search term 'Coronavirus' to increase the visibility and ranking of sites and products in search results. There is clearly much for CIOs to think about, but it is possible to secure a network by applying some well thought through tactics. I believe it comes down to having a 'more speed, less haste' approach to rolling out, scaling up and integrating technologies for home working, but above all, it should be mixed with an employee education program. As in reality, great technology and a coherent security strategy will never work if it is undermined by the poor practices
Home Monitoring At The Edge: Advanced Security In The Hands Of Consumers
Imagine a home surveillance camera monitoring an elderly parent and anticipating potential concerns while respecting their privacy. Imagine another camera predicting a home burglary based on suspicious behaviors, allowing time to notify the homeowner who can in turn notify the police before the event occurs—or an entire network of cameras working together to keep an eye on neighborhood safety. Artificial Intelligence vision chips A new gen of AI vision chips are pushing advanced capabilities such as behavior analysis and higher-level security There's a new generation of artificial intelligence (AI) vision chips that are pushing advanced capabilities such as behavior analysis and higher-level security to the edge (directly on devices) for a customizable user experience—one that rivals the abilities of the consumer electronics devices we use every day. Once considered nothing more than "the eyes" of a security system, home monitoring cameras of 2020 will leverage AI-vision processors for high-performance computer vision at low power consumption and affordable cost—at the edge—for greater privacy and ease of use as well as to enable behavior analysis for predictive and preemptive monitoring. Advanced home monitoring cameras With this shift, camera makers and home monitoring service providers alike will be able to develop new edge-based use cases for home monitoring and enable consumers to customize devices to meet their individual needs. The result will be increased user engagement with home monitoring devices—mirroring that of cellphones and smart watches and creating an overlap between the home monitoring and consumer electronics markets. A quick step back reminds us that accomplishing these goals would have been cost prohibitive just a couple of years ago. Face recognition, behavior analysis, intelligent analytics, and decision-making at this level were extremely expensive to perform in the cloud. Additionally, the lag time associated with sending data to faraway servers for decoding and then processing made it impossible to achieve real-time results. Cloud-based home security devices The constraints of cloud processing certainly have not held the industry back, however. Home monitoring, a market just seven years young, has become a ubiquitous category of home security and home monitoring devices. Consumers can choose to install a single camera or doorbell that sends alerts to their phone, a family of devices and a monthly manufacturer's plan, or a high-end professional monitoring solution. While the majority of these devices do indeed rely on the cloud for processing, camera makers have been pushing for edge-based processing since around 2016. For them, the benefit has always been clear: the opportunity to perform intelligent analytics processing in real-time on the device. But until now, the balance between computer vision performance and power consumption was lacking and camera companies weren't able to make the leap. So instead, they have focused on improving designs and the cloud-centric model has prevailed. Hybrid security systems Even with improvements, false alerts result in unnecessary notifications and video recording Even with improvements, false alerts (like tree branches swaying in the wind or cats walking past a front door) result in unnecessary notifications and video recording— cameras remain active which, in the case of battery powered cameras, means using up valuable battery life. Hybrid models do exist. Typically, they provide rudimentary motion detection on the camera itself and then send video to the cloud for decoding and analysis to suppress false alerts. Hybrids provide higher-level results for things like people and cars, but their approach comes at a cost for both the consumer and the manufacturer. Advanced cloud analytics Advanced cloud analytics are more expensive than newly possible edge-based alternatives, and consumers have to pay for subscriptions. In addition, because of processing delays and other issues, things like rain or lighting changes (or even bugs on the camera) can still trigger unnecessary alerts. And the more alerts a user receives, the more they tend to ignore them—there are simply too many. In fact, it is estimated that users only pay attention to 5% of their notifications. This means that when a package is stolen or a car is burglarized, users often miss the real-time notification—only to find out about the incident after the fact. All of this will soon change with AI-based behavior analysis, predictive security, and real-time meaningful alerts. Predictive monitoring while safeguarding user privacy These days, consumers are putting more emphasis on privacy and have legitimate concerns about being recorded while in their homes. Soon, with AI advancements at the chip level, families will be able to select user apps that provide monitoring without the need to stream video to a company server, or they'll have access to apps that record activity but obscure faces. Devices will have the ability to only send alerts according to specific criteria. If, for example, an elderly parent being monitored seems particularly unsteady one day or seems especially inactive, an application could alert the responsible family member and suggest that they check in. By analyzing the elderly parent's behavior, the application could also predict a potential fall and trigger an audio alert for the person and also the family. AI-based behavior analysis Ability to analyze massive amounts of data locally and identify trends is a key advantage of AI at the edge The ability to analyze massive amounts of data locally and identify trends or perform searches is a key advantage of AI at the edge, for both individuals and neighborhoods. For example, an individual might be curious as to what animal is wreaking havoc in their backyard every night. In this case, they could download a "small animal detector" app to their camera which would trigger an alert when a critter enters their yard. The animal could be scared off via an alarm and—armed with video proof—animal control would have useful data for setting a trap. Edge cameras A newly emerging category of "neighborhood watch" applications is already connecting neighbors for significantly improved monitoring and safety. As edge cameras become more commonplace, this category will become increasingly effective. The idea is that if, for example, one neighbor captures a package thief, and then the entire network of neighbors will receive a notification and a synopsis video showing the theft. Or if, say, there is a rash of car break-ins and one neighbor captures video of a red sedan casing their home around the time of a recent incident, an AI vision-based camera could be queried for helpful information: Residential monitoring and security The camera could be asked for a summary of the dates and times that it has recorded that particular red car. A case could be made if incident times match those of the vehicle's recent appearances in the neighborhood. Even better, if that particular red car was to reappear and seems (by AI behavior analysis) to be suspicious, alerts could be sent proactively to networked residents and police could be notified immediately. Home monitoring in 2020 will bring positive change for users when it comes to monitoring and security, but it will also bring some fun. Consumers will, for example, be able to download apps that do things like monitor pet activity. They might query their device for a summary of their pet's "unusual activity" and then use those clips to create cute, shareable videos. Who doesn't love a video of a dog dragging a toilet paper roll around the house? AI at the Edge for home access control Home access control via biometrics is one of many new edge-based use cases that will bring convenience to home monitoring Home access control via biometrics is one of many new edge-based use cases that will bring convenience to home monitoring, and it's an application that is expected to take off soon. With smart biometrics, cameras will be able to recognize residents and then unlock their smart front door locks automatically if desired, eliminating the need for keys. And if, for example, an unauthorized person tries to trick the system by presenting a photograph of a registered family member's face, the camera could use "3D liveness detection" to spot the fake and deny access. With these and other advances, professional monitoring service providers will have the opportunity to bring a new generation of access control panels to market. Leveraging computer vision and deep neural networks Ultimately, what camera makers strive for is customer engagement and customer loyalty. These new use cases—thanks to AI at the edge—will make home monitoring devices more useful and more engaging to consumers. Leveraging computer vision and deep neural networks, new cameras will be able to filter out and block false alerts, predict incidents, and send real-time notifications only when there is something that the consumer is truly interested in seeing. AI and computer vision at the edge will enable a new generation of cameras that provide not only a higher level of security but that will fundamentally change the way consumers rely on and interact with their home monitoring devices.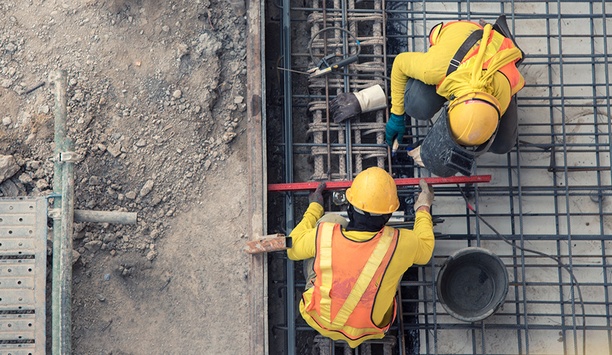 Top Things You Need To Include In Your Construction Site Security Checklist
One of the responsibilities of construction project managers is to account for risks during the initial planning for a project and mitigate them. With all the tools, construction materials, and heavy machinery during the initial stages of a project, the construction site is a dangerous place to be at. However, this is not the only risk that project managers need to protect a site from. With plenty of valuables both physical and virtual within a construction site, it is also a prime target for theft and arson. Improving the security of construction sites It is important now more than ever that construction business owners and project managers invest in improving the security of construction sites. After all, security on construction sites is for the protection not only of valuable assets but also of workers and members of the public. Investing in adequate resources for construction site security can prevent several issues, including: Theft of expensive tools and construction equipment Cybersecurity breaches leading to loss of sensitive information such as invoice data Arson resulting in loss of life and property Vandalism of construction site property Trespassing by unauthorized parties and exposure to construction site dangers Risks of injuries that can result in litigation and legal claims Identifying security issues Having a dedicated security team in place is a good first step in bolstering a construction site's security. They will be able to prevent theft, vandalism, and deter unauthorized personnel from entering the site. They can also identify security issues that can potentially arise and even respond quickly to accidents and other calamities should they occur. Having a dedicated security team in place is a good first step in bolstering a construction site's security For a better implementation of construction site security measures, it is critical that business owners and managers assess an assessment of the site itself. This will help identify both internal and external risks that can affect the site's security and guide project managers in putting systems in place to address them. Construction site security checklist To guide you, here is a sample template that you can use to form your own construction site security checklist. SECURITY COORDINATION YES NO 1. Does the site have designated security coordinators? 2. Are the security coordinators available for contact during non-business hours? 3. Does the construction site provide a means to contact the police, fire department, and other relevant authorities in case of emergencies? 4. Does the construction site have a written security plan, including procedures for specific scenarios? 5. If so, are construction site employees aware of the security plan? GENERAL MACHINERY YES NO 1. Are all machinery adequately marked? (Identification number, corporate logo, tags, etc.) 2. Have all the machinery been inventoried? (Serial number, brand, model, value, etc.) 3. Does the project have a list of the names of operators handling the machinery? 4. Are all the machinery fitted with immobilizers and tracking devices when appropriate? 5. Are all the machinery stored in a secure area with a proper surveillance system? 6. Are the keys to the machinery stored in a separate, secure area? TOOLS AND OTHER EQUIPMENT YES NO 1. Are all power tools and hand equipment marked? (Identification number, corporate logo, tags, etc.) 2. Have all power tools and hand equipment been inventoried? (Serial number, brand, model, value, etc.) 3. Are tools and equipment fitted with tags and tracking devices when appropriate? 4. Are tools and equipment stored in a secure place? INVENTORY CONTROL YES NO 1. Is there a system in place to check material inventory to ensure they are not misplaced or stolen? 2. Are there procedures in place for checking materials that go in and out of the construction site? 3. Is there a set schedule for checking materials and equipment? 4. If so, do the records show that the schedule is followed strictly? 5. Are all material suppliers arriving for delivery properly identified? (e.g license plates, driver's license, etc) CONSTRUCTION SITE PERIMETER YES NO 1. Is there a physical barrier in place to secure the site? 2. Is the number of gates kept to a minimum? 3. Are there uniformed guards at every gate to check personnel and vehicles entering and leaving the site? 4. Are security warnings displayed prominently at all entry points? 5. Are entry points adequately secured? (With industry-grade padlocks, steel chains, etc.) 6. Is there an alarm system? 7. Is the locking system integrated with the alarm? 8. Is the site perimeter regularly inspected? 9. Are "NO TRESPASSING" signs displayed prominently along the perimeter? LIGHTING AND SURVEILLANCE YES NO 1. Is there sufficient lighting on the construction site? 2. Is there a dedicated staff member assigned to check if the lighting is working properly? 3. Is the site protected by CCTV cameras? 4. Are there signs posted on site indicating the presence of security cameras? 5. Are there motion detection lights installed on-site? INTERNAL CONTROLS YES NO 1. Is there a policy on employee theft? 2. Are employees aware of the policy? 3. Are employees required to check in and check out company properties when using them? 4. Are staff members encouraged to report suspicious activity? 5. Is there a hotline employees can call to report security lapses and breaches? SITE VISITORS YES NO 1. Are visitors checking in and out? 2. Are vehicles entering and exiting the site recorded? CYBERSECURITY YES NO 1. Are the construction site's documents and other sensitive data stored in the cloud securely? 2. Does the company have a strong password policy? 3. Are asset-tracking data accessible online? 4. Are confidential documents and data regularly backed up? 5. Are employees well-informed about current cyberattack methods such as phishing? Security is a serious business in construction. Because of the dangers already present on your construction site, a lapse in security can have devastating effects on your business's operations. Not only do you risk losing money in a security breach, but more importantly, you also risk endangering the lives of your site's personnel and third parties. Business owners and project managers need to make a concerted effort to educate employees about security and double down on their best practices for protecting their sites.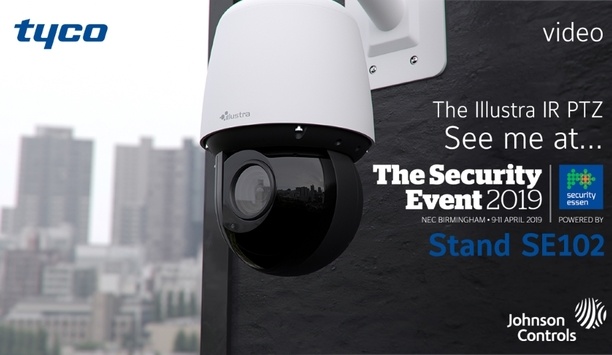 Tyco To Launch A Wide Range Of Access Control, Intrusion And Video Products At The Security Event 2019
Visitors to The Security Event will be among the first to see live demonstrations of some of the latest products to be launched by Tyco, the security division of Johnson Controls. A wide range of access control, intrusion and video products from the American Dynamics, Exacq, Illustra, Bentel, CEM Systems, DSC, Kantech, Software House and Visonic brands, which are supplied under the Tyco umbrella, will be on show on stand SE102. These include: Access Control Credential iotega, an all-in-one smart security and home automation platform for residential and small commercial properties A new camera to cloud solution which provides a cost-saving and efficient and method of managing IP cameras and securely storing video in the cloud. The recently launched Illustra Flex IR 30 x PTZ cameras which have adaptive IR illumination that adjusts the intensity of the IR in line with the operator controlled zoom setting of the camera. A new 8 channel VideoEdge Deep Intelligence Network Video Recorder (NVR), which utilizes machine learning techniques with the help of a powerful Graphic Processing Unit (GPU). This optimizes the ability of the NVR to display highly accurate video intelligence compared to standard methods of video analytics. Kantech EntraPass software which enables users to operate any number of doors where card access is required and provides support for a server based Go Pass mobile App that allows card holders to use their mobile phones as an access control credential. iotega, an all-in-one smart security and home automation platform for residential and small commercial properties. Commercial Security Exhibition Tyco is a Founding Partner of The Security Event which takes place at the NEC Birmingham on 9-11th April, 2019 and is intended to fulfill the need for a UK focused commercial security exhibition. "The opportunity to take an active role as a Founding Partner in an industry event which will be at a location which so many of our customers consider 'home', is extremely welcome," said Gordon Morrison, GB Sales Director for the Tyco Security Products access control and video brands. "The concept, focus and size of the show makes it ideal for us to showcase our unified fits with our requirements and plans for a major part of our business." OnSSI's Ocularis 5.0 And C2P Integration Enhances Security Systems
On the heels of the release of Ocularis 5.0, OnSSI has now announced the introduction of several new technology integrations for its recently released VMS with C2P's software solution. Ocularis 5.0, which is based on a new recorder, maximizes HDD storage effectiveness with dynamic data management for automatic storage load balancing, End-to-End 256 bit AES Encryption and edge recording support. The newly certified integrations with Ocularis 5.0, provide security professionals with valuable situational information across a wide range of applications including banking, access control, asset tracking, license plate recognition and point-of-sale. "The correlation of video and data creates an extremely effective and intelligent security solution," said Ken LaMarca, VP of Sales and Marketing, OnSSI. "Ocularis' open architecture not only makes this integration possible, it results in a powerful tool that meets a variety of demanding applications and delivers comprehensive intelligence across multiple platforms. Most important, beyond the power of these integrations, the systems provide vital information, better enabling the operators to assess emerging situations and provide them with information to choose an appropriate course of action." Details On These Integrations Are As Follows: Banking Integrations with Diebold and Fiserv for teller terminals and ATM deployments allow for TCP/IP text and/or events to be streamed live directly to Ocularis in the form of JPEG images. The TCP/IP data is also stored as texts for forensic searches afterwards. All banking transactions are time synchronized with area video surveillance in real-time and includes real-time charting of specific events. Access Control These integrations with Axis, DMP, DSX, FST21, Hirsch, ISONAS, Keri Systems, Keyscan, and RBH provide for real-time access control activity and user defined, real-time on-screen event annotation. The seamless integration with OnSSI provides real-time analytics which enables users to define rules based on the text received from the access control system. These rules are then used to engage the full power of the Ocularis Event Fusion engine to push video of the event to predefined client screens, lock/unlock doors, blow horns, turn PTZs, send email and SMS alerts, etc. The C2P framework also includes a powerful text search tool, linking all texts received from the access control system with stored surveillance video. Reports are available for export as CSV files and also as video evidence. Asset Tracking Traditional asset tracking is enhanced by this integration, allowing users of Visonic RFID or generic bar code readers to see real-time onscreen notifications of asset activity, as well as email and SMS alerts. The information can be exported for video evidence or as a CSV file for reporting purposes. License Plate Recognition This LPR integration with ELSAG, HTS, Inex/Zamir, Mango, PlateSmart and Vigilant Solutions provides users with real-time onscreen confirmation of LPR activities, the ability to graph specific events, and time synchronization of all license plate reads with area surveillance video. Onscreen event connotation, email and SMS alerts, a powerful search tool for all LPR text, and stored video are included. Exports include reports as a CSV file or video evidence. Point-Of-Sale Integrations with IBM RMS, LOC, Micros, NCR Radiant, and POSitouch provide for all POS transactions to be time-synchronized with all Ocularis surveillance video. Real-time features include onscreen POS terminal activity, time graphing of specific events and POS transaction analytics enabling users to quickly find activities of interest. User-defined event annotation via onscreen messaging and push video, email and SMS alerts are also included. Video evidence can easily be exported as CSV files or displayed onscreen as a camera view. "Working with OnSSI to accomplish this integration has been a smooth and positive experience thanks to the open architecture of Ocularis 5.0," said Paul Eaton, President and CTO, C2P. "The solution efficiently addresses the complexities of bringing together video and data for highly effective use in security applications."

Tyco Security Products' Integrated Solutions To Feature At IFSEC 2015
Company will deliver critical information needed to respond to security situations Tyco Security Products, part of Tyco, the world's largest pure-play fire protection and security company, will be featuring an expanding portfolio of integrated solutions at IFSEC International 2015, 16-18 June on Stand D1100. This group of unified technologies provides intelligent solutions and services, delivering to customers the critical information needed to respond to the most demanding of security situations – no matter the size of their business. "At all levels of the market, demand is increasing for sensors, cameras and readers that can provide intelligence individually and as part of a unified solution, offering additional intelligence and value beyond the traditional confines of security," said Leon Langlais, Senior Director of Growth Markets and Regional Strategy, Tyco Security Products. "Our unique ability to capture, analyze and deliver actionable intelligence to customers — at nearly any level — is part of the innovation and leadership that Tyco Security Products brings to the market today and drives our development for the future." Victor Unified Platform The solutions being displayed at IFSEC highlight several examples of the company's commitment to providing a portfolio of unified, intuitive solutions that offer additional flexibility, mobility and intelligence for the customer. This begins with the victor unified platform which provides complete video and access system management from a single interface and a single database. Illustra Edge Cameras Leading the introductions from the Tyco Security Products video surveillance portfolio is the new line of Illustra Edge cameras, a complete high definition video system combining an Illustra IP camera, pre-installed exacqVision video management system (VMS) software and SD card storage into one, out-of-the-box solution. "At all levels of the market, demand is increasing for sensors, cameras and readers that can provide intelligence individually" Kantech KT-1 Ethernet One Door Controller On the access control side, the new Kantech KT-1 Ethernet one door controller is an economical, yet feature rich controller that was designed with installers in mind. With a simple network connection and the push of a touch sensitive button, the KT-1 controller is automatically detected and enrolled on the EntraPass security management system, making it quick and simple to install. PowerSeries Neo 1.1 PowerSeries Neo 1.1 from DSC is an innovative solution for residential and scalable commercial installations that combines the flexibility of a modular, hardwired system with the simplicity of a wide range of wireless devices and peripherals. PowerSeries Neo leverages PowerG – the security industry's leading-edge wireless intrusion technology – and features innovative alarm verification solutions, along with a comprehensive remote service software suite for intuitive management and the new DSC PowerSeries Neo GO mobile app for remote system management. Full Suite Of New Products For Demonstration In addition to these headline solutions, Tyco Security Products will be demonstrating a full suite of new products including: American Dynamics VideoEdge NVR v4.6 which has the unique ability to provide up to 84 dynamic H.264 video streams per NVR cluster without the need for any dedicated transcoding server. CEM AC2000 WEB which makes it easier to securely access key AC2000 access control functionality anywhere through a web browser. The Elpas Personal Security solution provides man-down detection with GPS and room location for real-time location-based security monitoring to help protect staff members in high-risk work environments. exacqVision v7.0 which features new overlays in the live client to quickly and easily control audio, activate triggers, send an email notification, export video and automatically manage multi-streaming, selecting the best stream to show. Software House C•CURE 9000 v2.4 which introduces new visitor management functionality, area pass-through, and building automation monitoring capabilities. The Sur-Gard SG-System 5 virtual receiver which features visual verification support to significantly reduce incremental costs incurred by false alarms, compatible with the DSC PowerSeries Neo platform. The Visonic PowerMaster v18 wireless intrusion and security solution features the PowerMaster-33 "hidden" panel that can be used without a built-in keypad and the KP-250 wireless keypad. For more information on the full Tyco Security Products portfolio, please visit Stand D1100.
Related white papers
Beyond Security - Access Control For Multi-Tenant Sites
RFID and Smartphone Readers in Physical Access Control
Access Control & Intelligent Vehicle Screening
Featured white papers
How To Drive B2B Security & Operations With Smart Surveillance
Download
Wireless Security: Cut Costs Without Cutting Corners
Download
Hybrid Hyperconverged Systems Benefit Growing Storage and Retention Needs
Download