Visonic Intruder Alarm Warning Devices
(4)
Browse Intruder Alarm Warning Devices
Intruder alarm warning device products updated recently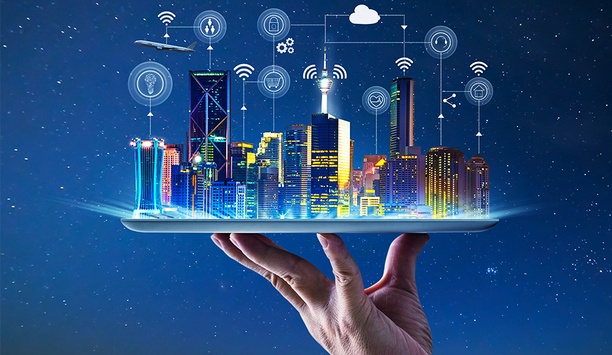 Security And Safety Drive Smart Building Strategies For The Future
Johnson Controls recently unveiled the findings of its 2018 Energy Efficiency Indicator (EEI) survey that examined the current and planned investments and key drivers to improve energy efficiency and building systems integration in facilities. Systems integration was identified as one of the top technologies expected to have the biggest impact on the implementation in smart buildings over the next five years, with respondents planning to invest in security, fire and life-safety integrations more so than any other systems integration in the next year. As advanced, connected technologies drive the evolution of smart buildings, security and safety technologies are at the center of more intelligent strategies as they attribute to overall building operations and efficiencies. SecurityInformed.com spoke with Johnson Controls, Building Solutions, North America, VP of Marketing, Hank Monaco, and Senior National Director of Municipal Infrastructure and Smart Cities, Lisa Brown, about the results of the study, smart technology investments and the benefits of a holistic building strategy that integrates security and fire and life-safety systems with core building systems. Q: What is the most striking result from the survey, and what does it mean in the context of a building's safety and security systems? The results show an increased understanding about the value of integrating safety and security systems with other building systems Hank Monaco: Investment in building system integration increased 23 percent in 2019 compared to 2018, the largest increase of any measure in the survey. When respondents were asked more specifically what systems they we planning to invest in over the next year, fire and life safety integration (61%) and security system integration (58%) were the top two priorities for organizations. The results show an increased understanding about the value of integrating safety and security systems with other building systems to improve overall operations and bolster capabilities beyond the intended function of an individual system. Q: The survey covers integration of fire, life safety and security systems as part of "smart building" systems. How do smarter buildings increase the effectiveness of security and life safety systems? Hank Monaco: A true "smart building" integrates all building systems – security, fire and life-safety, HVAC, lighting etc. – to create a connected, digital infrastructure that enables individual technologies to be more intelligent and perform more advanced functions beyond what they can do on their own. For example, when sensors and video surveillance are integrated with lighting systems, if abnormal activity is detected on the building premise, key stakeholders can be automatically alerted to increase emergency response time. With integrated video surveillance, they also gain the ability to access surveillance footage remotely to assess the situation. When sensors and video surveillance are integrated with lighting systems abnormal activity on the premise can automatically be detected Q: How can integrated security and life safety systems contribute to greater energy efficiency in a smart building environment? Hank Monaco: Security, fire and life-safety systems can help to inform other building systems about how a facility is used, high-trafficked areas and the flow of occupants within a building. Integrated building solutions produce a myriad of data that can be leveraged to increase operational efficiencies. From an energy efficiency standpoint, actionable insights are particularly useful for areas that are not frequently occupied or off-peak hours as you wouldn't want to heat or cool an entire building for just one person coming in on the weekend. When video surveillance is integrated with HVAC and lighting systems, it can monitor occupancy in a room or hallway. The video analytics can then control the dimming of lights and the temperature depending on occupant levels in a specific vicinity. Similarly, when access control systems are integrated with these same systems, once a card is presented to the reader, it can signal the lights or HVAC system to turn on. In this example, systems integration can ultimately help enable energy savings in the long run. Security and life safety systems contribute to help enable greater energy efficiency and energy savings in the long run Q: What other benefits of integration are there (beyond the core security and life safety functions)? Hank Monaco: Beyond increased security, fire and life-safety functions, the benefits of systems integration include: Increased data and analytics to garner a holistic, streamlined understanding of how systems function and how to improve productivity Ability to track usage to increase efficiency and reduce operational costs Enhanced occupant experience and comfort Increased productivity and workflow to support business objectives Smart-ready, connected environment that can support future technology advancements Q: What lesson or action point should a building owner/operator take from the survey? How can the owner of an existing building leverage the benefits of the smart building environment incrementally and absent a complete overhaul? Lisa Brown: Johnson Controls Energy Efficiency Indicator found that 77% of organizations plan to make investments in energy efficiency and smarter building technology this year. This percentage demonstrates an increased understanding of the benefits of smart buildings and highlights the proactive efforts building owners are taking to adopt advanced technologies. There is an increased understanding that buildings operate more effectively when different building systems are connected As smart buildings continue to evolve, more facilities are beginning to explore opportunities to advance their own spaces. A complete overhaul of legacy systems is not necessary as small investments today can help position a facility to more easily adopt technologies at scale in the future. As a first step, it's important for building owners to conduct an assessment and establish a strategy that defines a comprehensive set of requirements and prioritizes use-cases and implementations. From there, incremental investments and updates can be made over a realistic timeline. Q: What is the ROI of smart buildings? Lisa Brown: As demonstrated by our survey, there is an increased understanding that buildings operate more effectively when different building systems are connected. The advanced analytics and more streamlined data that is gathered through systems integration can provide the building-performance metrics to help better understand the return on investment (ROI) of the building systems. This data is used to better understand the environment and make assessments and improvements overtime to increase efficiencies. Moreover, analytics and data provide valuable insights into where action is needed and what type of return can be expected from key investments.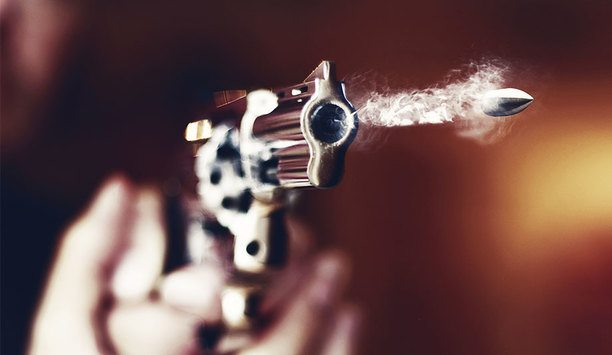 Can We Prevent Active Shooters Through AI Technology?
According to the reports of not-for-profit organization Gun Violence Archive, the year 2018 has seen 323 mass shooting incidents as of November 28 in the United States. This number is 346 for the year 2017 and 382 for 2016 (more statistics are available here), with "mass shooting" defined as cases where four or more people are shot or killed in the same time period and location. While definitions of mass shooting vary with organizations in the US, the count of over 300 incidents per year, or about once per day on average, is simply alarming. It raises public safety concerns, ignites debates and protests, which in turn lead to public unrest and potentially more violence, and increases costs for governments from the regional to federal level. Most importantly, the loss of lives demands not only improvement in post-incident handling and investigation, but also new prevention technologies. Gunshot Detection Solutions AI weapon detection offers a more efficient alternative to prevent active shooting There are several gunshot detection solutions in the security market, commonly used by law enforcement agencies to detect and locate gun fires. These systems function based on acoustic recordings and analyses and often in combination with signals detected by sensors of the optical flash and shockwave when a gun is fired. However, gunshot detection by nature dictates that the law enforcement can only react to a shooting incident that has occurred. With fast action, law enforcement can prevent the incident from escalating, but lives that are lost cannot be recovered. With the development of artificial intelligence in object recognition, AI weapon detection offers a more efficient alternative to prevent active shooting: AI can visually detect guns based on their shapes before they are fired. The AI is trained to recognize firearms in different shapes, sizes, colors, and at different angles in videos, so that the AI weapon detector can be deployed with existing cameras systems, analyze the video feeds, and instantly notify security staff when a gun is spotted. Comparison of the advantages for law enforcement and public security agencies Legacy gunshot detection using sensors AI weapon detection Reactive measure: detect after guns have been fired Proactive measure: detect before guns are fired Time to action: within 1 second Time to action: within 1 second Unable to provide visual data about shooter(s) Can provide data about shooter(s) based on the camera recording: clothing, luggage (backpack, handbag, etc.), facial features, vehicle Unable to track the location of the shooter(s) before and after shooting because of the lack of sound Can track the shooter(s) using AI Person & Vehicle Tracking, AI Face Recognition, and AI License Plate Recognition False detection caused by similar sound such as fireworks and cars backfiring Minimal to no false detection, as AI can distinguish different types of handguns and rifles from normal objects (umbrella, cellphone, etc.) Require physical deployment of gunshot detection sensors Can be used with existing camera systems, do not require special hardware Complicated to deploy, require highly trained professional Easy to deploy as an add-on to existing video surveillance system - Can integrate with gun-shot detection to create a "double knock" audio and video active shooter alert system Gun-Shot Detection Advantages In addition to advantages for law enforcement and public security agencies, this type of visual-based pre-incident detector has three-fold advantages for the public: Save lives by spotting the shooter before the shooting event. Minimize the chaos entailing an incident: panic and chaos caused by a shooting incident often adds to injury, as people run, fall, trample on others… With an AI weapon detector, when a gun is spotted, the system sends an alert to security staff, who can quickly control the situation in an organized manner and apprehend the intending shooter. Can be added as a SaaS (Security as a Service) component to small business and home surveillance systems, e.g., intrusion detection alerts (home invasion incidents with firearms number over 2500 per year nationwide). For a complete active shooter detection system, video-based AI detector can operate in conjunction with gunshot detectors for enhanced security. Traditional X-ray based weapon detection or metal detection entrance systems are complicated and expensive; with AI video technology, active shooter detection system can be cost-effective, and after all, what price tag can one put on a life? Written by Paul Sun and Mai Truong, IronYun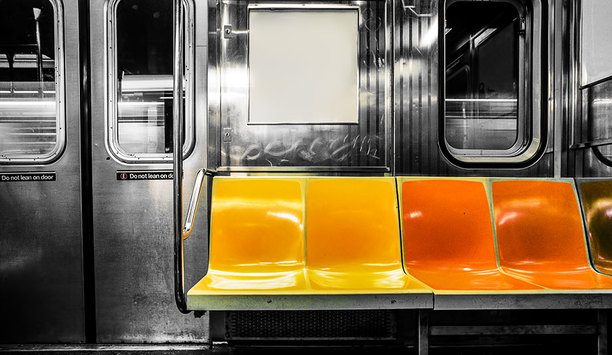 Mass Transit Security Evolves With Modern Security Solutions
As anyone who has ever flown on a commercial airline since 2001 knows, security measures at airports are well enforced and the emphasis on traveler safety is all around the airport and its grounds. Mass transportation, meanwhile, presents a special but not any less significant challenge when it comes to determining security issues. These facilities need to develop the means to protect a constantly changing and large population of passengers. And unlike airports these facilities often have hundreds of points of entry and exit on multiple modes—buses, subways, light rail, commuter trains, even ferries. About 2 million Americans will use the nation's airways on a given work day, while 35 million people will board some form of public transportation. In fact, statistics have shown that nearly 11 billion trips are taken on public transportation every year. In some large metropolitan areas in North America where mass transit is well established, more than 20 percent of the area's inhabitants get around via public transportation.About 2 million Americans will use the nation's airways on a given work day, while 35 million people will board some form of public transportation Solving Mass Transit Security For transportation officials and their security providers, solving the mass transit security issue begins with determining the key concerns and then creating the proper responses via security systems, policies and procedures to mitigate the risks. Although vandalism and graffiti are very visible signs of criminal behaviour in mass transit settings such as bus stops and subway stations, this is not where transportation officials typically focus their energy. Fences and gates can secure out-of-service buses and train cars, as can remote surveillance methods to keep such vandalism at a minimum. Instead, it is the day-to-day safety and security of transit riders and employees that should become the highest priority. This begins with creating the safest environment possible that is highlighted with appropriate signage and, when necessary, audible warnings, and supporting that with technology, such as surveillance cameras, that will document what has happened if an incident occurs.Analytics can also be useful in alerting security about other suspicious behaviours at a transit stop, such as an untended bag or package Crime Prevention In Transportation Analytics can also be useful in alerting security about other suspicious behaviours at a transit stop, such as an untended bag or package Incidents of concern within a transit setting can take several forms, ranging from legitimate accidents or crimes to false claims such as faked fall down the stairs to potential and actual suicides. Bus and subway stations also have become magnets for homeless people who may put themselves and others in harm's way by trying to access less secure public areas within a station as temporary shelters. If someone is injured on a subway platform and the transit provider is held liable, it could be on the hook for hundreds of thousands, if not millions of dollars. Suicides are a major concern for operators, with personnel now being trained to look for individuals who seem distressed, are loitering in the area or are intentionally putting themselves in a dangerous situation, such as standing too close to the edge of a platform. The deployment of video analytics, which can be programmed to send alerts when certain pre-set actions occur, can help determine when such dangerous behaviours come into play. Analytics can also be useful in alerting security about other suspicious behaviours at a transit stop, such as an untended bag or package or a person going into a restricted area. Whether it is on the bus, train or ferry or at the stops themselves, cameras and intuitive video management systems are the key to both active and forensic transit security. Some cities use buses that are up to 60 feet long and those can be equipped with up to a dozen cameras Train Security And Safety By using the proper cameras and recording systems in a transit environment, quick-acting personnel can locate a person of interest who boarded a train at one station, follow him during his trip and produce a crisp, clear identifiable image at the end. Those setting up the system thus should keep in mind proper camera positioning, resolution and motion-based changes to framerates or other compression settings. A typical 30-foot bus often has six cameras—one each at the front and middle doors, two more within the bus and then one looking forward and another looking behind the bus. The latter two are important in the event of accidents to verify liability. Some cities use buses that are up to 60 feet long and those can be equipped with up to a dozen cameras.Train stations often deploy high-definition cameras to better support facial recognition software to get that actionable image Train cars are similarly equipped with two to four cameras to view activity down the centre aisle. Within the stations themselves, there can be from 15 to 30 or more cameras capturing wide-angle shots. Train stations, which have a restricted point of egress, often deploy high-definition cameras to better support facial recognition software to get that actionable image. Installing The Right Technology For The Solution Although bandwidth and storage can be a concern, with motion-based recording, the resolution can be bumped up during event, resulting in a 1-megapixel stream jumping to 4 or even 8mbps when needed. By changing the resolution on demand, end users can cut their storage needs significantly. Transportation settings often rely on the same technology used in other security installations, primarily mini dome cameras, although there are some mini transit domes built specifically for the environment with the proper aesthetics. Because of vandalism threats, transit typically avoids pendant mounts, which can be more easily grabbed and damaged. Temperature ratings for cameras also come into play in cold climates with cameras often getting outdoor exposure.Today's new buses and trains are constructed with the cameras onboard and newer stations also take security into consideration at the earliest design stage As trains and buses move along their routes, especially those that service outlying areas, Internet connectivity becomes an issue as well. Because it may be difficult for video to be sent in transit, security bus barns are equipped with Wi-Fi so video from onboard cameras can be downloaded at the end of the day. And the use of hardened recorders at the stations allows security personnel to retrieve recorded video. Transit Security With Modern Technology Today's new buses and trains are constructed with the cameras onboard and newer stations also take security into consideration at the earliest design stage. Older infrastructure from long-standing subway and bus terminals can prove to be a challenge when adding security, but these issues aren't insurmountable. Often the solution is to add more cameras to cover the same square footage because of less-than-ideal sight lines and to place conduit wherever it works best, which may mean positioning it under platforms or in other out-of-the-way places within older stations. Looking ahead, transit security will continue to evolve, not only as new stations and modes of transportation are added to the system, but in terms of communicating with commuters. People can expect to get mass notification alerts on their mobile devices, and those same devices can provide vital data to transportation entities to better develop their overall systems.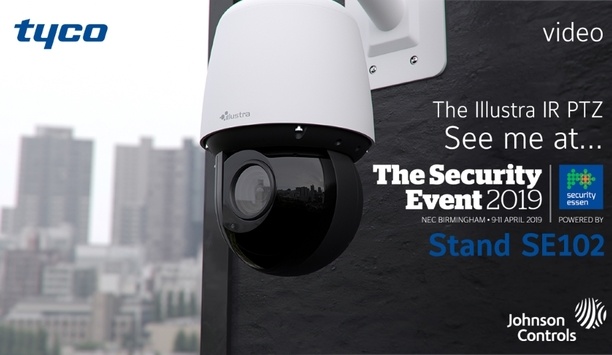 Tyco To Launch A Wide Range Of Access Control, Intrusion And Video Products At The Security Event 2019
Visitors to The Security Event will be among the first to see live demonstrations of some of the latest products to be launched by Tyco, the security division of Johnson Controls. A wide range of access control, intrusion and video products from the American Dynamics, Exacq, Illustra, Bentel, CEM Systems, DSC, Kantech, Software House and Visonic brands, which are supplied under the Tyco umbrella, will be on show on stand SE102. These include: Access Control Credential iotega, an all-in-one smart security and home automation platform for residential and small commercial properties A new camera to cloud solution which provides a cost-saving and efficient and method of managing IP cameras and securely storing video in the cloud. The recently launched Illustra Flex IR 30 x PTZ cameras which have adaptive IR illumination that adjusts the intensity of the IR in line with the operator controlled zoom setting of the camera. A new 8 channel VideoEdge Deep Intelligence Network Video Recorder (NVR), which utilizes machine learning techniques with the help of a powerful Graphic Processing Unit (GPU). This optimizes the ability of the NVR to display highly accurate video intelligence compared to standard methods of video analytics. Kantech EntraPass software which enables users to operate any number of doors where card access is required and provides support for a server based Go Pass mobile App that allows card holders to use their mobile phones as an access control credential. iotega, an all-in-one smart security and home automation platform for residential and small commercial properties. Commercial Security Exhibition Tyco is a Founding Partner of The Security Event which takes place at the NEC Birmingham on 9-11th April, 2019 and is intended to fulfill the need for a UK focused commercial security exhibition. "The opportunity to take an active role as a Founding Partner in an industry event which will be at a location which so many of our customers consider 'home', is extremely welcome," said Gordon Morrison, GB Sales Director for the Tyco Security Products access control and video brands. "The concept, focus and size of the show makes it ideal for us to showcase our unified fits with our requirements and plans for a major part of our business." OnSSI's Ocularis 5.0 And C2P Integration Enhances Security Systems
On the heels of the release of Ocularis 5.0, OnSSI has now announced the introduction of several new technology integrations for its recently released VMS with C2P's software solution. Ocularis 5.0, which is based on a new recorder, maximizes HDD storage effectiveness with dynamic data management for automatic storage load balancing, End-to-End 256 bit AES Encryption and edge recording support. The newly certified integrations with Ocularis 5.0, provide security professionals with valuable situational information across a wide range of applications including banking, access control, asset tracking, license plate recognition and point-of-sale. "The correlation of video and data creates an extremely effective and intelligent security solution," said Ken LaMarca, VP of Sales and Marketing, OnSSI. "Ocularis' open architecture not only makes this integration possible, it results in a powerful tool that meets a variety of demanding applications and delivers comprehensive intelligence across multiple platforms. Most important, beyond the power of these integrations, the systems provide vital information, better enabling the operators to assess emerging situations and provide them with information to choose an appropriate course of action." Details On These Integrations Are As Follows: Banking Integrations with Diebold and Fiserv for teller terminals and ATM deployments allow for TCP/IP text and/or events to be streamed live directly to Ocularis in the form of JPEG images. The TCP/IP data is also stored as texts for forensic searches afterwards. All banking transactions are time synchronized with area video surveillance in real-time and includes real-time charting of specific events. Access Control These integrations with Axis, DMP, DSX, FST21, Hirsch, ISONAS, Keri Systems, Keyscan, and RBH provide for real-time access control activity and user defined, real-time on-screen event annotation. The seamless integration with OnSSI provides real-time analytics which enables users to define rules based on the text received from the access control system. These rules are then used to engage the full power of the Ocularis Event Fusion engine to push video of the event to predefined client screens, lock/unlock doors, blow horns, turn PTZs, send email and SMS alerts, etc. The C2P framework also includes a powerful text search tool, linking all texts received from the access control system with stored surveillance video. Reports are available for export as CSV files and also as video evidence. Asset Tracking Traditional asset tracking is enhanced by this integration, allowing users of Visonic RFID or generic bar code readers to see real-time onscreen notifications of asset activity, as well as email and SMS alerts. The information can be exported for video evidence or as a CSV file for reporting purposes. License Plate Recognition This LPR integration with ELSAG, HTS, Inex/Zamir, Mango, PlateSmart and Vigilant Solutions provides users with real-time onscreen confirmation of LPR activities, the ability to graph specific events, and time synchronization of all license plate reads with area surveillance video. Onscreen event connotation, email and SMS alerts, a powerful search tool for all LPR text, and stored video are included. Exports include reports as a CSV file or video evidence. Point-Of-Sale Integrations with IBM RMS, LOC, Micros, NCR Radiant, and POSitouch provide for all POS transactions to be time-synchronized with all Ocularis surveillance video. Real-time features include onscreen POS terminal activity, time graphing of specific events and POS transaction analytics enabling users to quickly find activities of interest. User-defined event annotation via onscreen messaging and push video, email and SMS alerts are also included. Video evidence can easily be exported as CSV files or displayed onscreen as a camera view. "Working with OnSSI to accomplish this integration has been a smooth and positive experience thanks to the open architecture of Ocularis 5.0," said Paul Eaton, President and CTO, C2P. "The solution efficiently addresses the complexities of bringing together video and data for highly effective use in security applications."

Tyco Security Products' Integrated Solutions To Feature At IFSEC 2015
Company will deliver critical information needed to respond to security situations Tyco Security Products, part of Tyco, the world's largest pure-play fire protection and security company, will be featuring an expanding portfolio of integrated solutions at IFSEC International 2015, 16-18 June on Stand D1100. This group of unified technologies provides intelligent solutions and services, delivering to customers the critical information needed to respond to the most demanding of security situations – no matter the size of their business. "At all levels of the market, demand is increasing for sensors, cameras and readers that can provide intelligence individually and as part of a unified solution, offering additional intelligence and value beyond the traditional confines of security," said Leon Langlais, Senior Director of Growth Markets and Regional Strategy, Tyco Security Products. "Our unique ability to capture, analyze and deliver actionable intelligence to customers — at nearly any level — is part of the innovation and leadership that Tyco Security Products brings to the market today and drives our development for the future." Victor Unified Platform The solutions being displayed at IFSEC highlight several examples of the company's commitment to providing a portfolio of unified, intuitive solutions that offer additional flexibility, mobility and intelligence for the customer. This begins with the victor unified platform which provides complete video and access system management from a single interface and a single database. Illustra Edge Cameras Leading the introductions from the Tyco Security Products video surveillance portfolio is the new line of Illustra Edge cameras, a complete high definition video system combining an Illustra IP camera, pre-installed exacqVision video management system (VMS) software and SD card storage into one, out-of-the-box solution. "At all levels of the market, demand is increasing for sensors, cameras and readers that can provide intelligence individually" Kantech KT-1 Ethernet One Door Controller On the access control side, the new Kantech KT-1 Ethernet one door controller is an economical, yet feature rich controller that was designed with installers in mind. With a simple network connection and the push of a touch sensitive button, the KT-1 controller is automatically detected and enrolled on the EntraPass security management system, making it quick and simple to install. PowerSeries Neo 1.1 PowerSeries Neo 1.1 from DSC is an innovative solution for residential and scalable commercial installations that combines the flexibility of a modular, hardwired system with the simplicity of a wide range of wireless devices and peripherals. PowerSeries Neo leverages PowerG – the security industry's leading-edge wireless intrusion technology – and features innovative alarm verification solutions, along with a comprehensive remote service software suite for intuitive management and the new DSC PowerSeries Neo GO mobile app for remote system management. Full Suite Of New Products For Demonstration In addition to these headline solutions, Tyco Security Products will be demonstrating a full suite of new products including: American Dynamics VideoEdge NVR v4.6 which has the unique ability to provide up to 84 dynamic H.264 video streams per NVR cluster without the need for any dedicated transcoding server. CEM AC2000 WEB which makes it easier to securely access key AC2000 access control functionality anywhere through a web browser. The Elpas Personal Security solution provides man-down detection with GPS and room location for real-time location-based security monitoring to help protect staff members in high-risk work environments. exacqVision v7.0 which features new overlays in the live client to quickly and easily control audio, activate triggers, send an email notification, export video and automatically manage multi-streaming, selecting the best stream to show. Software House C•CURE 9000 v2.4 which introduces new visitor management functionality, area pass-through, and building automation monitoring capabilities. The Sur-Gard SG-System 5 virtual receiver which features visual verification support to significantly reduce incremental costs incurred by false alarms, compatible with the DSC PowerSeries Neo platform. The Visonic PowerMaster v18 wireless intrusion and security solution features the PowerMaster-33 "hidden" panel that can be used without a built-in keypad and the KP-250 wireless keypad. For more information on the full Tyco Security Products portfolio, please visit Stand D1100.