Access Control Softwares
Sorry no products match your search. Your search criteria may have been too narrow. If you remove some of your search criteria, this may yield more productive results.
Browse Access Control Softwares
Access control software products updated recently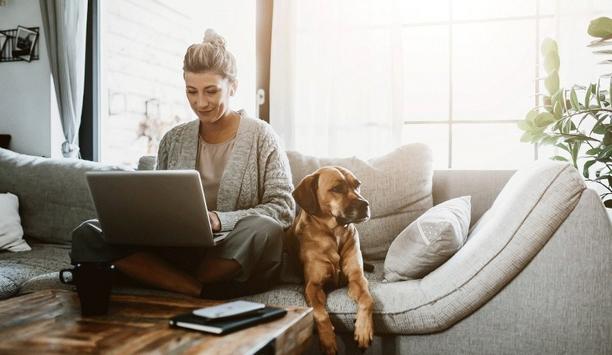 Is Hybrid Working A Red Flag For Business Security?
The 'new normal' was all we heard about when it came to the working model shift after the pandemic hit. Businesses worldwide adopted working from home, and then the hybrid model: a balance of remote work and office work. And according to a recent survey by 451 Research, nearly 80% of organizations surveyed said they have implemented or expanded universal work-from-home policies as a result of COVID-19, whilst 67% expect these policies to remain in place either permanently or for the long-term. With more vacant office spaces, the question is: is hybrid working a red flag for business security? Empty-Office days When buildings and office spaces are still active with advanced technology, equipment and assets on show, yet footfall is not as busy as it once was, opportunistic criminals are closely watching and taking note. But what are they learning? Security systems provider, Expert Security UK, investigates our new normal. Offices are nests for expensive, valuable equipment, with maybe the latest technology Instead of a packed, busy office five or six days a week, hybrid working means more empty-office days, which is music to the ears of burglars. Offices are nests for expensive, valuable equipment, with maybe the latest technology and safes sitting there, or potential stacks of cash or company cards. You may be thinking, well, who leaves company cards or cash out? You'd be surprised, especially when business owners think they'll never be a victim, or sometimes, staff make mistakes. Hybrid working model And don't forget, burglars don't always know what's been left and will take their chances. And when a hybrid working model is the 'new normal', that means a lapse in security - at least in a thief's mind. So how worried should business owners be? Well, the latest figures are pretty worrying, but also, not massively shocking. Reiterating the temptation and lure the working model shift has on robbers, Statista recorded a 12-year high for robbery offenses in the UK in 2019/2020. When more businesses either shut up shop or sent staff away to home offices, it's not hard to make a connection. These figures reflect how, when given the opportunity, thieves will strike and take advantage. Handing vital information Whether you've decided to go fully remote, it's crucial to review and rethink your business security However, it's worth noting that the lockdowns and empty streets would also have played a part in this spike, and now that we're out of lockdowns with a world back to flipping its sign to 'open', many businesses will be carrying on working from home, but towns, shops, and streets are busy again. Whether you've decided to go fully remote, or have adopted the hybrid model, it's crucial to review and rethink your business security, starting with your social media presence. It's a good idea to review your social media channels. We forget how open we can be on social media, and how our digital presence can actually work as a perfect guide and insight for criminals. All they have to do is follow your channels to pick up on clues. And if you're not giving it a minute's thought about what you're putting out there, you may even be just handing them vital information and helping their plans. Remote working shift Of course, there is information readily available such as your opening times, location etc. But, do you really want/need to show off the new, state-of-the-art tablets you've just kitted your office out with? It can be hard as a business, or even as a social person, to not want to share positive news on social media, but we really do have to stop and think, especially if people know a lot about the company and its remote working shift. It's also a good idea to have a meeting with your staff about a social media policy Maybe share a post about that new, intelligent security system you've installed instead. It's also a good idea to have a meeting with your staff about a social media policy or maybe just a casual chat about best practices, e.g. not to tag the business in a post about their new office gadget etc. Improving business security With fewer office days, you probably won't need to take up as much work space anymore. Maybe some equipment has become more ornamental. Anything you don't use or need, you could sell or donate. If you do have expensive equipment lying around that's not being used, try and make money back from it or store it elsewhere. If you are keeping a lot of expensive equipment in vacant premises, especially fixed equipment and technology, then consider installing bars and shutters over the windows. Whatever your budget, you can improve your business security tenfold with key security measures. One of them being access control. Security gates with access control are incredibly effective at stopping unauthorized people from gaining entry. There are also car park barriers and bollards that are highly effective at keeping any potential getaway vehicles out. easily portable technology High-quality CCTV is a best friend to any business, but you need to be reviewing it frequently High-quality CCTV is a best friend to any business, but you need to be reviewing it frequently, especially if you've done a perimeter check and noticed any signs of forced entry or damage. Don't forget those signs either, let visitors or trespassers know they're on camera. To fit in with the hybrid working model, static fixtures are becoming redundant. For instance, companies are switching to laptops instead of computers, so that workers can transport them easily to and from the office. This is not only more efficient and convenient, but it means assets are more guarded. It's the same for any other gadgets. Having easily portable technology is good for business, hybrid working, and security. Don't forget about your deterrents. Simple signs to warn people of alarms, CCTV, and even the fact that you don't leave equipment inside overnight can go a long way. Best security technology Thieves are famous for taking their chances. Some will meticulously plan, and many strike at a convenient, opportune time. So having signs in place that show you have high-quality, intelligent security in place can work wonders, making them think twice. It's also worth noting that you may not have the best security technology in place at the moment, but those on the outside don't need to know that; they can be fooled. However, having the best physical security in place is vital, as criminals lurk and will take chances. Keep reviewing your security, especially as your business adapts and reshapes - whether you return back to full office days or carry on the hybrid working model. This guest post was contributed by Danny Scholfield, Managing Director of Expert Security UK.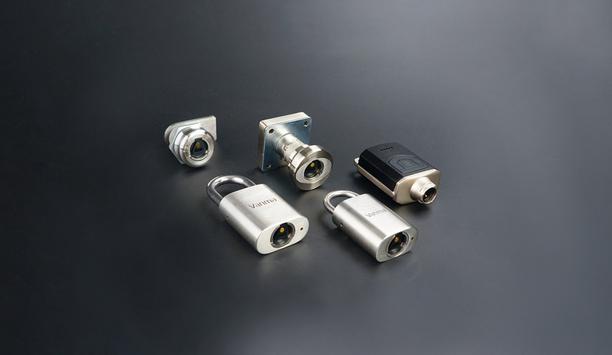 What About Electronic Door Locks With Remote Control?
Most consumers are enjoying the convenience brought by electronic locks. With the existence of electronic locks, people no longer need to be restricted by keys. There are a variety of unlocking methods and more convenient remote control unlocking options. Suppose, you are going on vacation, and with the presence of an electronic lock, you can easily enter your house with your babysitter, without a spare key. Of course, not only smart homes, but also some infrastructure and commercial buildings are enjoying the convenience, brought by electronic locks. Passive electronic lock access control system This article will introduce a smart electronic lock used in the infrastructure industry, named passive electronic lock access control system. In traditional manufacturing, mechanical locks are commonly used in all walks of life, to protect the safety of property and facilities. However, the mechanical lock has caused many practical problems in the long-term application. For example, the keys are duplicated randomly, the unlocking authority cannot be controlled, the user's operation records cannot be known, and the remote control is not possible. Imagine that if you are in a remote telecom base station, it happens that you have the wrong key in your hand and cannot open the front door. In such a situation, this lock, maybe the worst scenario. In some industries, with a wide scope and large working area, more attention must be paid to access control systems Therefore, in some industries, with a wide scope and large working area, more attention must be paid to access control systems. In some outdoor scenarios, such as base stations and electric power cabinets, the requirements for access control systems are quite strict. Due to the particularity of its environment, ordinary power-based access control systems will no longer be applicable. Therefore, the emergence of passive access control systems has solved these problems. Electronic locks offer intelligent management function Based on years of in-depth field research, Vanma has developed the Vanma passive electronic lock access control system, based on the current situation of the industry. This system is different from other electronic lock systems, as it integrates the advantages of both mechanical locks and electronic locks. It not only has the simplicity of mechanical locks, but also has the intelligent management function of electronic locks. The term 'passive' of passive electronic locks means that no power is needed. Passive electronic locks have the same appearance as ordinary mechanical locks, so they can be installed anywhere, just like common mechanical locks. They also have a variety of practical functions of electronic locks. Authorized remote access control The Vanma management software allows security managers to assign access rights to specific areas, for different technical personnel. In order to facilitate real-time access control, the electronic key can be used in conjunction with the mobile phone app, in order to send information about its access rights to the technicians, in real time. Vanma management software can provide access to all operations performed by technicians Vanma management software can provide access to all operations performed by technicians, including complete audit reports. Access attempts outside the specified time range or outside the specified area can be obtained through the report, so as to analyze any abnormal situations. Access control in extreme weather conditions In the access control system, the lock (lock cylinder) maintains an extremely high standard and its protection level is IP67, to ensure the greatest degree of protection. Infrared induction technology is used in the electronic key, even if the surface of the lock is wet, the electronic key can also transfer the access authority to the lock cylinder. Ensure stable exchange of information between the key and the lock cylinder. In other words, a poor connection cannot prevent the transmission of information between the key and the lock. At present, this kind of passive electronic lock is widely used in many fields, such as telecom, electric power, water utilities, public utilities, medical emergency and so on in Europe.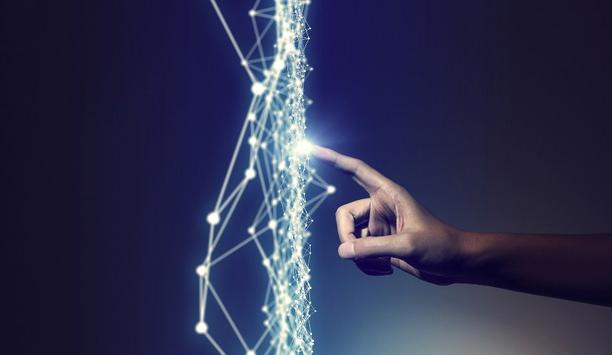 Addressing The Internet Of Things (IoT) And Challenges In Device Design Using A Comprehensive Approach
As the number of connected devices increases worldwide, the ways that they are being used, designed, and tested have also expanded. The rise of connected devices is demanding engineers to harness the power of the internet of things, which is expected to hit 28 billion by 2025. A comprehensive approach to device design is needed more than ever to address the challenges that this rapid growth will bring. Why engineers should be using IoT technology in product design The demand for devices designed to use the Internet of Things (IoT) technology is increasing as more industries are finding expanded ways to put them into use. Industries such as healthcare, automobiles, and agriculture are becoming more dependent on cloud capabilities and are therefore in need of new devices able to connect to it. Due to this rise in demand, an increasing amount of devices are delivering a multitude of benefits both to consumers and companies. However, this new wave of products has led to a growing list of challenges for engineers as they are forced to address IoT tech in regards to connectivity, regulations, longevity, and security. Ways to use IoT in the development process Engineers are facing these new challenges along with the normal pressure of deadlines and test considerations. By approaching all of these issues from a comprehensive point-of-view, the solutions become clearer and new device capabilities can be born. Let's look at the challenges individually as well as possible solutions for them. Improving connectivity IoT enables data to be transferred between infrastructure, the cloud, and devices, making the process smooth Because IoT is based around connection, it's no surprise that the primary challenge for engineers to overcome is the improvement of connectivity between devices. IoT enables data to be transferred between infrastructure, the cloud, and devices, so making this process as smooth as possible is crucial. The main challenges involved with connectivity have to do with development and product testing while meeting industry standards and best practices. Additionally, many companies lack the necessary equipment and technology to develop new IoT devices, which makes it difficult to create scalable prototypes and test new products. Suggested solutions To address the issue of not having the expertise and necessary tools for testing, we suggest outsourcing the prototyping and evaluation process instead of attempting to tackle this in-house. By doing this, you're able to free up resources that would otherwise be needed for expensive equipment and qualified staff. Helping comply with regulations When working with devices that are connected across the world, there is a complex web of regulations and conformance standards that can lead to challenges for engineers. The necessity of complying with these regulations while also pushing to meet deadlines can be burdensome and lead to an increase in production time and expenses. Failure to comply with global and regional laws, as well as system and carrier requirements, can lead to fines and costly setbacks. This type of failure can destroy a company's reputation on top of causing financial losses, often leading to the loss of business. Suggested solutions By testing the IoT device design and components early, engineers can address any pre-compliance issues that may arise. During the early stages of development, we suggest using scalable and automated test systems readily available in the marketplace. Improved communication with other devices New challenges arise as new devices hit the market and existing technologies are redesigned to offer a better experience In the rapidly growing number of connected devices, new challenges will arise as new devices hit the market and existing technologies are redesigned to offer a better user experience. This rapid growth in devices will lead to congested networks leading to the necessity of devices being able to function in the midst of increased traffic and interference. Failure to do this will lead to delayed responses which could prove to be fatal. Suggested solutions The best solution for this issue is found in the evaluation process and supporting test methods that the Institute of Electrical and Electronics Engineers (IEEE) published in the American National Standard for Evaluation of Wireless Coexistence (ANSI). This process addresses the interconnectivity issues present in radio frequency environments. The outlined process involves defining the environment and evaluating the wireless performance of the equipment through thorough testing. An in-depth version can be found in its entirety online. Increasing the longevity of devices IoT devices are being used in vital industries such as healthcare and automotive so battery life and power consumption are two challenges that engineers must take seriously. A failure in this area could potentially lead to loss of life or safety concerns on the road. As new firmware and software are being designed to address these factors, engineers must be implementing them into IoT devices with the ability to be continually updated. Suggested solutions Longevity should be addressed in all aspects of the design process and tested thoroughly using a wide range of currents. By doing this, an engineer can simulate consumer applications to best predict performance. Security Security and privacy are concerns with any technology, but with the use of IoT in medical devices, it's paramount Security has been a controversial issue for IoT since its inception. Security and privacy are concerns with any technology, but with the widespread use of IoT in medical devices, smart home appliances, and access control and surveillance, it's paramount. For example, medical devices may store information about health parameters, medications, and prescriber information. In some cases, these devices may be controlled by an app, such as a smart pacemaker, to prevent heart arrhythmias. Naturally, a security issue in these devices could be devastating. Another example of dangerous security concern is with surveillance cameras and access control, such as for home or business security systems. These intelligent door locking systems contain locks, lock access controllers, and associated devices that communicate with each other. Suspicious activities are flagged with alerts and notifications, but if a hacker gains access, it can lead to real-world, physical danger. Security design points Here are some key points for security design: Physical security: IoT devices may be in external, isolated locations that are vulnerable to attack from not only hackers but by human contact. Embedding security protection on every IoT device is expensive, but it's important for general security and data safety. Security of data exchange: Data protection is also important because data gets transmitted from IoT devices to the gateway, then onto the cloud. With surveillance and access control information or sensitive medical information, and encryption is vital to protecting data from a breach. Cloud storage security: Similar to data exchange, the information stored in medical devices, surveillance and access control systems, and some smart appliances with payment features, must be protected. This includes encryption and device authentication through access control, which can police what resources can be accessed and used. Update: Security vulnerabilities will always occur, so the key to addressing them is having a plan to address errors and release patches. Customers should also have options to secure devices quickly and effectively. Suggested solutions Engineers can include security and protection into IoT devices with early and perpetual testing throughout the design process. Most security breaches occur at endpoints or during updates, giving engineers a starting point for how to address them. Creating more secure devices Ensuring the security of connected devices should be of supreme importance for engineers as these devices are vulnerable to security breaches. The ultimate security of devices goes beyond the scope of engineering as the network and enterprise levels must also be secure to protect against potential threats. However, engineers play a role in this protection as well and should consider device security in the design process. Suggested solutions On a device level, engineers can help protect IoT devices from vulnerabilities by implementing early testing and continuing it throughout the design process. Most security transgressions occur at endpoints so this continual testing can, and should, create barriers to breaches. Regulations and compliance For IoT engineers, the complex web of regulations and compliance standards present new challenges Regulations and compliance surrounding data and technology are nothing new, but for IoT engineers, the complex web of regulations and compliance standards present new challenges. Engineers are already addressing obstacles in security and connectivity, all while meeting deadlines, and working around regulations adds time and expense to the process. Unfortunately, a failure to comply with global, regional, or local laws can lead to setbacks and fines. In addition to time lost in production and possible fines, the damage to a company's reputation can lead to even more losses. Suggested solutions Compliance should be considered early and often in the design process. In the early stages of development, the IoT device or components can be tested to address and compliance issues. If possible, use a scalable and automated test system. The comprehensive solution As we stare at an uncertain future full of possibilities, it's clear to see that new challenges will continue to be presented as technology evolves and new innovative devices are designed by engineers. By addressing these issues early and often, solutions can be implemented and problems prevented before they even have a chance to occur thanks to sound engineering and solid design.
Related white papers
Top 5 Ways to Ensure Visitor Safety and Security
Moving to Mobile: A Guide for Businesses Switching to Mobile Access Control
Attention OEMs: 5 Ways RFID Readers Can Secure Your Markets