Adams Rite Access Control Accessories
(1)
Browse Access Control Accessories
Other Adams Rite products
Access control accessory products updated recently
Securing A Sustainable Future
The UK Government has set out an ambitious ten-point plan, known as the green industrial revolution, with an aim "to forge ahead with eradicating its contribution to climate change by 2050." This makes our government the first major economy to embrace such a legal obligation. Green recovery Acknowledging climate change and meeting net-zero is a demanding challenge especially for those affected by the pandemic. But the UK Government, with the launch of its aspiring strategy, is investing everything in its power to promote a 'green recovery.' Here, Reece Paprotny, Commercial Manager and Sustainability Champion at Amthal, highlights how the fire and security industry has an opportunity to use the current recovery period to explore its own sustainable journey and embrace the significance of environment, economic and social collaboration, transparency, and accountability. Employing sustainable technologies Pressure is mounting on construction to find ways to reduce emissions and help meet net-zero targets The perception is that COVID-19 presents a once-in-a-lifetime opportunity to re-write the existing rulebook. This is riding on the significance of changing public support for more environmentally friendly living opportunities, with associated cost savings, efficiencies, and cleaner industries. Innovative sustainable technologies are the key to kickstart this route to success. Nowhere can this be seen more than in the built environment, which currently contributes to 40% of the UK's carbon footprint. Pressure is mounting on construction to find ways to reduce emissions and help meet net-zero targets. This is through the entire life cycle of a building, to reduce their impact on the environment from planning stages, through build and demolition. Building the right environment By creating the right policy environment, incentives for innovation and infrastructure, the Government can encourage companies to seize the sustainable opportunities of new technologies and value chains linked to green sectors. They can accelerate the shift of current carbon-intensive economic and industrial structures onto greener trajectories, enabling the UK to meet global climate and development goals under the Paris Agreement on climate change and the 2030 Agenda for Sustainable Development. Transparent working practices Each industry sector is expected to engage and pledge its support to achieve the significant deadlines. Every company can make a difference, even with small steps towards a sustainable future. So while elements such as safety and security represent just one component of building the right sustainable environment, it paves the way to opening up our sector to greater efficiencies, transparent working practices, and encourages collaborative use of resources. Sustainability in security The security sector has a significant opportunity to incorporate 'going green' into its practices In fact, the security sector has a significant opportunity to incorporate 'going green' into their processes, and practices. This is right from product lifecycles to more environmentally friendly work practices when it comes to maintenance and monitoring services. When integrating environmentally friendly practices, starts with the manufacturing and production of the wide variety of systems in operation for the security sector. And some certifications and guidelines can be achieved, such as the ISO 14000 which looks into eliminating hazardous materials being used which in turn will reduce carbon footprint. Upgrading supply chain process Observing the complete supply chain and working with partners to reduce unnecessary travel, shipments, and transportation of products, can all contribute and create sustainable processes. In the maintenance and monitoring of products, it is essential installers and security specialists consider their own environmental impacts. Simple changes such as switching company vehicles to electric options for site visits can make a significant difference to climate change and improving air quality. Presenting sustainable ways of disposing of products at the end of their natural lifecycle is key to change in our sector. This is especially in the security industry where many customers will need a complete overhaul of outdated solutions or need systems upgrading due to changing threat levels. Sustainable evolution Progress is being made, specifically in the fire and security industry, in its sustainable evolution. Businesses are trying to develop a reputation for "sustainability" or "good corporate citizenship." And it has gone well beyond the theory to the practical, where companies recognize activities have an impact on the environment and are also reviewing the social and economic influences. Three pillars of sustainability In a recent interview, Inge Huijbrechts, the Global Senior Vice President for safety and security and Responsible Business at Radisson Hotel Groups sees her vision to combine safety, security, and sustainability. Inge focuses on three pillars, namely, Think People, Think Community, and Think Planet. Think People means that we "always care for the people in our hotels and our supply chain." So, in outwards communications, safety and security were always part of the Think People focus area. Think Community is caring and contributing in a meaningful way to communities where we operate. Finally, Think Planet makes sure that "our footprint on the environment is as light as it can be in terms of energy, water, waste, and carbon, and making sure that we incorporate sustainability into our value proposition." Moving forward Apprenticeship schemes are integral to 'think people' and have a role to play in the social impact on the security industry There are immediate actions that can be taken by companies in the security industry to support sustainable development, working right from within a company to supporting industry-wide initiatives. From a social perspective, at a foundation level, "Think People' can see the Living Wage Foundation as an example of a commitment to a team. This is for businesses that choose to go further and pay a real Living wage based on the cost of living, not just the Government minimum. Apprenticeship schemes are also integral to 'think people' and have a pivotal role to play on the social impact on the security industry. It addresses the sector-wide issue of finding employees with the right mix of skills to collaborate and meet discerning consumer demands for increasingly smart security solutions for homes and businesses. Impact of the full lifecycle of products From an environmental view, or 'think planet,' we need to collectively look at all elements of our industry, with a desire to analyze the impact of ingredients used, supply chain, or manufacturing alone, and also consider the full lifecycle of our selected products from creation to end of life. As Jamie Allam, CEO Amthal summarises, "This is a long-term, sustainable investment in our people, our products, and our business based on our values." "When put together, a social team which feels empowers and operates in environmental optimum working conditions is in a position to provide a great experience to our customers, creating an economic positive difference. It forms the basis of a sustainable sector vision for the security industry-wide to adopt." Taking action Amthal is taking action based on the ready-made universally agreed UN 17 Sustainable Development Goals. Also known as Global Goals, these are at the heart of the 2030 Agenda for Sustainable Development, adopted by all United Nations Member states. This agenda is a plan of action for people, the planet, and prosperity. By being an early adopter, we believe we can engage with customers, partners, and suppliers on these issues and generate opportunities to innovate for mutual and industry sector benefit. Together, we can contribute to building a more sustainable security sector and future, and contribute to the UK Government's green industrial revolution.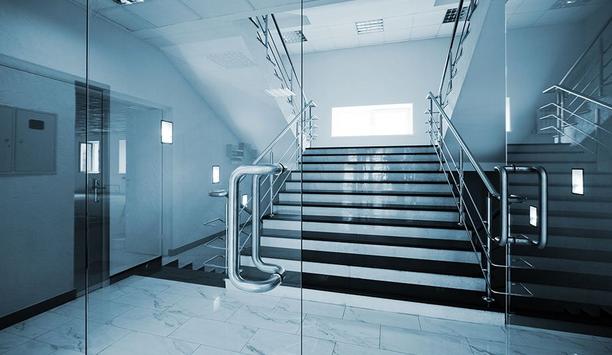 The Benefits Of Installing High Security Doors
Whenever you say the word "security" in today's world of digitalization and technology, minds immediately jump to online security. Encryption, passwords, and website security are all common areas of concern for today's security teams – so much so that we often pass over physical security installations entirely. But we shouldn't, because contrary to popular belief, security doors aren't just for banks and safes. High-security doors are deployed and used across everything from home spaces to offices, venues, communal entrances, and more – offering an extra level of safety designed to keep unwanted guests out and keep the people inside safe. In this blog, we will be uncovering some of the benefits of installing high-security doors besides the obvious – offering a high level of security. Benefits of high-security doors When you start telling someone about high-security doors, they often immediately think of thick steel doors with unbreakable locks. But modern security doors are nothing like that, with the marketplace filled with different options including ventilated louvre doors, reinforced hammer glass doors, and classic metal doors. And with each style comes a different set of benefits. 1) High-security doors keep businesses and properties safe If anything is going to put burglars off and keep your inside space safe, it's high-security doors. High-security doors not only help keep burglars away but also saves on the cost of investing in expensive home security systems With such a wide array of options on the market, from double or triple glazing through to top-level security doors for industrial properties and homes, customers can choose the weight of their door and its finish – meaning that they have a choice between making their high-security decision obvious or concealing it for the benefit of aesthetics. This not only helps keep burglars away from your home or office space and reduces the crime rate, but also saves on the cost of investing in expensive alarms and home security systems. 2) Dual purpose benefits from top-level manufacturers Modern high-security doors from retailers like Premier SSL not only provide industrial-strength but are also classed as fire doors – meaning that they keep people inside safe on two accounts. On top of that, high-security doors no longer look like the entrance to a bank – in fact, most manufacturers now work with materials that deliver an aesthetically pleasing finish that can complement your building or inside space. This means you can benefit from everything from a wood effect finish to a decorative trim and more. 3) Cut costs in Winter and Summer Managing bills at home often mean juggling the art of keeping the house cool enough in summer and warm enough in winter. On one hand, with high-security doors which are effective fire doors and are made to measure and tailored to your home, the heat and warm air inside your home are trapped inside during the winter to keep your home cozy. This helps to cut the cost of heating and ensures your family is protected during the winter months. Mesh layered security Meanwhile, for those who opt for the mesh layered security doors or Louvre doors, in summer you can keep your home or inside space cool and filled with fresh air even while the doors are closed and secured. This ensures adequate ventilation and is a popular choice with homeowners today as it cuts the cost of bills and expensive air conditioning and helps prevent issues like mold which can occur in damp spaces with little airflow. Louvre security doors also help to retain the same level of privacy as a solid door but with a high level of airflow – making them ideal for communal areas and spaces with a high footfall. 4) Keep pets and children safe A security door is enough to deter a burglar to keep your little ones and pets safe and contained inside the house A security door is enough to deter a burglar – so is certainly more than sufficient to keep your little ones and pets safe and contained inside the house. Preventing access to dangerous situations such as being outdoors on their own and entering the kitchen on their own is a benefit that many families revel in – with a range of options including the mesh-covered security doors to retain ventilation and natural light and create more of a homely feel. 5) Feeling safe and secure in your own space This one may seem obvious but it's one of the biggest benefits – feeling safe even when on your own. Security doors mean that you can rest easy in your own space, in complete control of the locking mechanism and the entry of anyone besides yourself. Most of the security doors recognized by modern standards can withstand ballistics and crowbar tampering – even those with ventilation breaks. On top of that, they have a certain degree of water tightness and resistance to wind, meaning that they also keep you safe from home or building damage. 6) Versatility The vast array of security doors on the market right now means that versatility is possible – in the way that doors are locked, the way that they look, and the additional features they provide. Many of the high-security doors we and other retailers offer also provide complete sound ventilation and are ideally suited to everything from a modern new build to something more traditional in its feel and aesthetics. Uses of security doors High-security doors are a popular addition to modern homes and office spaces, as well as communal spaces and venues As previously touched on, security doors are no longer just for banks and high-security institutes. High-security doors are a popular addition to modern homes and office spaces, as well as communal spaces and venues. The versatility presented by the locking mechanism and access tools means that users can select everything from an entry fob to a code and a traditional key as a means of getting inside. The Takeaway High-security doors are an increasingly popular solution for nurturing safety both in commercial spaces and private homes. With options from solid steel doors to louver doors, triple and double glazed doors, and fire doors available on the market for every space and with made to measure manufacturing options, it has never been easier to equip your home against intruders and keep your family or work team safe and comfortable. Best of all for the modern homeowner, high-security doors no longer create an eyesore – instead, reflecting the same design aesthetic focus as you might expect from an interior company.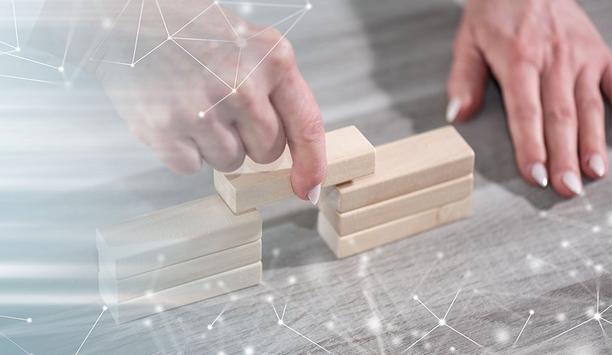 Tackling The Challenge Of The Growing Cybersecurity Gap
The SolarWinds cyberattack of 2020 was cited by security experts as "one of the potentially largest penetrations of Western governments" since the Cold War. This attack put cybersecurity front and center on people's minds again. Hacking communication protocol The attack targeted the US government and reportedly compromised the treasury and commerce departments and Homeland Security. What's interesting about the SolarWinds attack is that it was caused by the exploitation of a hacker who injected a backdoor communications protocol. This means that months ahead of the attack, hackers broke into SolarWinds systems and added malicious code into the company's software development system. Later on, updates being pushed out included the malicious code, creating a backdoor communication for the hackers to use. Once a body is hacked, access can be gained to many. An explosion of network devices What has made the threat of cyberattacks much more prominent these days has been IT's growth in the last 20 years, notably cheaper and cheaper IoT devices. This has led to an explosion of network devices. IT spending has never really matched the pace of hardware and software growth Compounding this issue is that IT spending has never really matched the pace of hardware and software growth. Inevitably, leading to vulnerabilities, limited IT resources, and an increase in IoT devices get more attention from would-be hackers. Bridging the cybersecurity gap In the author's view, this is the main reason why the cybersecurity gap is growing. This is because it inevitably boils down to counter-strike versus counter-strike. IT teams plug holes, and hackers find new ones, that is never going to stop. The companies must continue fighting cyber threats by developing new ways of protecting through in-house testing, security best practice sources, and both market and customer leads. End-user awareness One of the key battlegrounds here is the education of end-users. This is an area where the battle is being won at present, in the author's opinion. End-users awareness of cybersecurity is increasing. It is crucial to educate end-users on what IoT devices are available, how they are configured, how to enable it effectively, and critically, how to use it correctly and safely. Physical security network A valuable product that tackles cybersecurity is, of course, Razberi Monitor™, which is new to ComNet's portfolio. Monitor™ is a software platform that provides a top-down view of the physical security network and ecosystem. Monitor™ is a software platform that provides a top-down view of the physical security network and ecosystem It monitors and manages all the system components for cybersecurity and system health, providing secure visibility into the availability, performance, and cyber posture of servers, storage, cameras, and networked security devices. Proactive maintenance By intelligently utilizing system properties and sensor data, Razberi's award-winning cybersecurity software prevents problems while providing a centralized location for asset and alert management. Monitor™ enables proactive maintenance by offering problem resolutions before they become more significant problems. Identifying issues before they fail and become an outage is key to system availability and, moreover, is a considerable cost saving.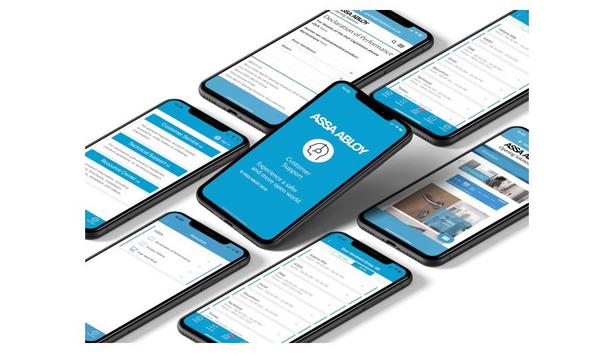 ASSA ABLOY Launches Customer Support App To Enhance User Experience And Support
With the ever-changing post coronavirus (COVID-19) world, the ability to communicate virtually has never been more important. This is why ASSA ABLOY Opening Solutions UK & Ireland is improving its customer experience with the launch of the ASSA ABLOY Customer Support app. ASSA ABLOY Customer Support app Free to download on Apple and Android mobile devices, the app enables customers to quickly and conveniently contact the right customer service team within ASSA ABLOY in the UK. The app provides customers with remote technical product support via live streaming, alongside instant access to useful product resources. Its Door Hardware Group division will be the first to go live on the new app, enabling customers to contact all its renowned brands from one place. This includes UNION, ASSA, Dale Hardware, Excel Architectural Hardware, Exidor, Trimec, Adams Rite, and Securitron. Remote diagnosis and issue resolution Once downloaded, customers can use the app to directly contact the right department via phone, email or the new live chat and video call features. Additionally, they can find a direct link to the technical support team, who can offer remote diagnosis and issue resolution using the new live stream contact option. With COVID-19 restrictions in place, getting out to site and supporting has been a challenge. However, the app helps overcome this with its live video stream option, which allows issues to be resolved fast and effectively. Navigating ASSA ABLOY products To help customers navigate ASSA ABLOY's broad range of products, the company has created a resource center that provides customers with direct access to technical product information and certifications, all in one place, at the touch of button. Support hours are shown within the app, depending on device location, and email options are offered if out-of-hours support is required. Customers can also take a photo using their phone and attach it to emails for easier troubleshooting. Remote contact and support Enabling remote contact is vital in providing our customers with quick and effective information" Jesse James, Financial and Commercial Director of the ASSA ABLOY Door Hardware Group, said "Improving our customers' experience is paramount to our business, especially in these challenging times. Enabling remote contact is vital in providing our customers with quick and effective information, and has improved our customer experience through the launch of our app." Jesse adds, "We continue to be committed to providing easier and more flexible ways to contact our business, receive technical product support, and for our customers to locate resources." Easy-to-use and intuitive app Jesse further stated, "The new app is easy-to-use and intuitive, ensuring our customers have access to fast responses in real-time. Having the flexibility to choose how to contact our customer service teams, and for us to be able to quickly support customers on site with technical support is vitally important. The ASSA ABLOY Customer Support app allows customers to have everything they need in one place, and wherever they go."
ASSA ABLOY Opening Solutions Americas Launches Safer2Open™ Suite Of Hands-Free Solutions
ASSA ABLOY Opening Solutions Americas introduced its Safer2Open™ suite of hands-free solutions. Available across a variety of products, both mechanical and electromechanical, these solutions can reduce touchpoints without compromising functionality in a range of facilities, including healthcare, education, office buildings, and other high traffic spaces where decreasing the spread of germs is essential to public safety. "As the economy begins to reopen, there's a surging need and demand for facilities to employ new approaches that enable healthier environments. From low-touch to completely touchless automated openings, ASSA ABLOY's Safer2Open solutions include a range of cost-effective and low- to high-tech options for a myriad of facilities' doors, from entrance to exit," said Mark Duato, Executive Vice President, Aftermarket at ASSA ABLOY Opening Solutions Americas. Post-COVID Technology and the New Normal Many state and local COVID-19 protocols recommend reducing the number of touchpoints in a facility, along with additional cleaning and sanitising protocols. Safer2Open products offer quick-to-implement solutions that can withstand rigorous cleaning cycles to align with these recommendations and improve facility safety as organizations adapt to this new normal. ASSA ABLOY's Safer2Open solutions include – Low-Touch Solutions Trim options, such as SARGENT ALP Push/Pull Trim, Corbin Russwin HPSK Paddle Trim and Adams Rite Push/Pull Paddle Trim, are low-touch solutions that allow doors to be opened with minimal contact and can be added to virtually any opening to enable hands-free operation. Rockwood Hands-Free Arm and Foot Pulls allow access and egress without grasping hardware. These cost-effective options for hands-free door operation can be implemented in new and pre-existing aluminum, metal or wood openings. Sargent Electrified Closer-Holders keep doors open during high traffic times to minimize contact on door handles. Exit devices with Motorized and Electric Latch Retraction, such as Adams Rite 8000 and 3000 Series, Corbin Russwin ED5000 Series, SARGENT 80 Series Exit Device with Electric Latch Retraction and Yale 7000 Series, enable remote lock/unlock of a door, making it easier for people to move quickly and hands-free through virtually any opening. No-Touch, Fully Automated Solutions Low energy door operators from Norton are compatible with wave-to-open switches to offer an easy, contact-free method of opening doors. Wave-to-Open Switches, from Securitron and Alarm Controls, can pick up hand gestures within four inches of the switch to trigger operation for swing doors. Exit Motion Sensors, from Securitron and Alarm Controls, are egress options that minimizes contact in high traffic areas. HES Electric Strikes enable remote locking and unlocking of an automated door and are available for all frame types and applications, including low profile, outdoor rated, aluminum and glass. These types of hands-free solutions are essential to public health and safety, enabling facilities to quickly implement solutions now, with existing infrastructure, while setting up their space to meet today's increased hygienic standards.
ASSA ABLOY And Adams Rite Add HES 9800 And Adams Rite 7800 Electric Strike To Access Control Portfolio
ASSA ABLOY Electronic Security Hardware and ASSA ABLOY Group brand Adams Rite announces the release of the HES 9800 and Adams Rite 7800 Electric Strike. The HES 9800/Adams Rite 7800 Series is a low-profile, surface mounted electric strike designed specifically to work with the Adams Rite 8800 & 8700 Series Narrow Stile Rim Exit Devices and the EX88 Interlocking Rim Exit Device. As the only electric strike compatible with the unique Adams Rite Starwheel and Interlocking latching mechanism, the new HES 9800/Adams Rite 7800 easily electrifies openings on aluminum storefronts, commercial perimeter doors and high-occupancy commercial facilities, and provides an electrification option for the Adams Rite EX88. Dedicated Power Supply "As one product offered by both legacy brands, the HES 9800/Adams Rite 7800 Electric Strike extends ASSA ABLOY's commitment to provide more electric strike solutions for more applications," explained Matt Branson, Product Manager, ASSA ABLOY Electronic Security Hardware. "Customers loyal to either HES or Adams Rite can use the HES 9800 or Adams Rite 7800 as a cost-effective way to upgrade an opening from mechanical to electrical. With no need for door modification, a dedicated power supply or wire transfers, there is less labor time spent installing the hardware." The HES 9800 Electric Strike expands the HES 9000 Family of surface mounted electric strikes to offer a new option to easily electrify a retrofit project HES products lead the access control industry with electric strikes for any type of lockset application. The HES 9800 Electric Strike expands the HES 9000 Family of surface mounted electric strikes to offer a new option to easily electrify a retrofit project that utilizes Adams Rite Starwheel or Interlocking rim exit devices. Cost-Effective Solution Adams Rite is the Aluminum Hardware Authority, specializing in door and door hardware solutions for narrow stile aluminum applications. The Adams Rite 7800 Electric Strike is designed to offer an electrification option for narrow stile aluminum applications that require a life-safety rim exit device. The Adams Rite 7800 Electric Strike adds a no-cut surface mounted electric strike to the product portfolio, providing loyal Adams Rite customers with a cost-effective solution to electrify the Adams Rite EX88 Exit Device. The HES 9800/Adams Rite 7800 exceeds Grade 1 standards for strength and performance. All functions are performed within the ½" thick strike body, which is protected by a sleek stainless steel cover to conceal the mounting screws and provide the most aesthetic appearance. The HES 9800/Adams Rite 7800 is dual voltage, field selectable for fail secure or fail safe operation, and comes with one 1/16" and one 1/8" spacer plate to accommodate varying door gaps.
Related white papers
Wireless Access Control eBook
Trusted Execution Environment in Access Control
RFID and Smartphone Readers in Physical Access Control