ADPRO Video Motion Detectors
(40)
Browse Video Motion Detectors
Video motion detector products updated recently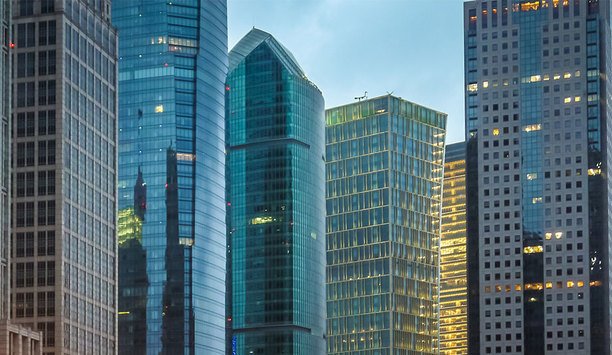 Why Integrated Access Control Is About More Than Security?
Rodrigue Zbinden, CEO at Morphean, discusses the business benefits from merging video surveillance and access control technologies as demand for ACaaS grows. The big question facing businesses today is how they will use the data that they possess to unlock new forms of value using emerging technologies such as the cloud, predictive analytics and artificial intelligence. Some data is better utilized than others: financial services were quick to recognize the competitive advantages in exploiting technology to improve customer service, detect fraud and improve risk assessment. In the world of physical security, however, we're only just beginning to understand the potential of the data that our systems gather as a part of their core function. Benefits of 'Integrated access control' The first thing to look for is how multiple sources of data can be used to improve physical security functionsWhat many businesses have yet to realize is that many emerging technologies come into their own when used across multiple sources of data. In physical security, for example, we're moving from discussions about access control and CCTV as siloed functions, to platforms that combine information for analysis from any source, and applying machine learning algorithms to deliver intelligent insights back to the business. 'Integrated access control' then looks not just to images or building management, but to images, building management, HR databases and calendar information, all at the same time. And some of the benefits are only now starting to become clear. The first thing to look for, of course, is how multiple sources of data can be used to improve physical security functions. For example, by combining traditional access control data, such as when a swipe card is used, with a video processing platform capable of facial recognition, a second factor of authentication is provided without the need to install separate biometric sensors. CCTV cameras are already deployed in most sensitive areas, so if a card doesn't match the user based on HR records, staff can be quickly alerted. Making the tools cost-Effective In a similar vein, if an access card is used by an employee, who is supposed to be on holiday according to the HR record, then video data can be used to ensure the individual's identity and that the card has not been stolen – all before a human operator becomes involved. This is driving growth in 'access control as a service' (ACaaS), and the end-to-end digitalization of a vital business functionThese capabilities are not new. What is, however, is the way in which cloud-based computing platforms for security analytics, which absorb information from IP-connected cameras, make the tools much more cost effective, accessible and easier to manage than traditional on-site server applications. In turn, this is driving growth in 'access control as a service' (ACaaS), and the end-to-end digitalization of a vital business function. With this system set up, only access control hardware systems are deployed on premise while the software and access control data are shifted to a remote location and provided as a service to users on a recurring monthly subscription. The benefits of such an arrangement are numerous but include avoiding large capital investments, greater flexibility to scale up and down, and shifting the onus of cybersecurity and firmware updates to the vendor. Simple installation and removal of endpoints What's more, because modern video and access control systems transmit data via the IP network, installation and removal of endpoints are simple, requiring nothing more than PoE and Wi-Fi. Of all the advantages of the 'as a service' model, it's the rich data acquired from ACaaS that makes it so valuable, and capable of delivering business benefits beyond physical security. Managers are constantly looking for better quality of information to inform decision making, and integrated access control systems know more about operations than you might think. Integrating lighting systems with video feeds and access control creates the ability to control the lightsRight now, many firms are experimenting with ways to find efficiencies and reduce costs. For example, lights that automatically turn off to save energy are common in offices today, but can be a distraction if employees have to constantly move around to trigger motion detectors. Integrating lighting systems with video feeds and access control creates the ability to control the lights depending on exactly who is in the room and where they are sitting. Tracking the movement of employees Camera data has been used in retail to track the movement of customers in stores, helping managers to optimize displays and position stocks. The same technology can be used to map out how employees move around a workspace, finding out where productivity gains can be made by moving furniture around or how many desks should be provisioned. Other potential uses of the same data could be to look for correlations between staff movement – say to a store room – and sales spikes, to better predict stock ordering. What makes ACaaS truly exciting is it is still a very new field, and we're only just scratching the surface of the number of ways that it can be used to create new sources of value. As smart buildings and smart city technology evolves, more and more open systems will become available, offering more ways to combine, analyze and draw insights from data. Within a few years, it will become the rule, rather than the exception, and only grow in utility as it does.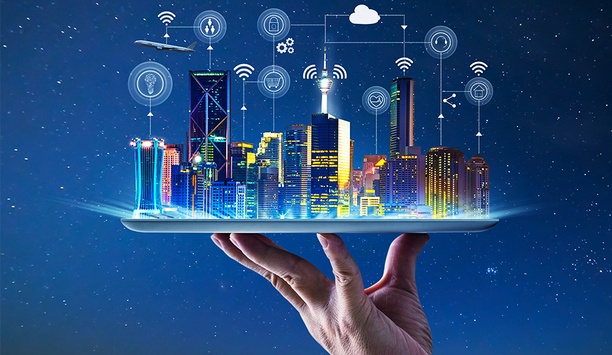 Security And Safety Drive Smart Building Strategies For The Future
Johnson Controls recently unveiled the findings of its 2018 Energy Efficiency Indicator (EEI) survey that examined the current and planned investments and key drivers to improve energy efficiency and building systems integration in facilities. Systems integration was identified as one of the top technologies expected to have the biggest impact on the implementation in smart buildings over the next five years, with respondents planning to invest in security, fire and life-safety integrations more so than any other systems integration in the next year. As advanced, connected technologies drive the evolution of smart buildings, security and safety technologies are at the center of more intelligent strategies as they attribute to overall building operations and efficiencies. SecurityInformed.com spoke with Johnson Controls, Building Solutions, North America, VP of Marketing, Hank Monaco, and Senior National Director of Municipal Infrastructure and Smart Cities, Lisa Brown, about the results of the study, smart technology investments and the benefits of a holistic building strategy that integrates security and fire and life-safety systems with core building systems. Q: What is the most striking result from the survey, and what does it mean in the context of a building's safety and security systems? The results show an increased understanding about the value of integrating safety and security systems with other building systems Hank Monaco: Investment in building system integration increased 23 percent in 2019 compared to 2018, the largest increase of any measure in the survey. When respondents were asked more specifically what systems they we planning to invest in over the next year, fire and life safety integration (61%) and security system integration (58%) were the top two priorities for organizations. The results show an increased understanding about the value of integrating safety and security systems with other building systems to improve overall operations and bolster capabilities beyond the intended function of an individual system. Q: The survey covers integration of fire, life safety and security systems as part of "smart building" systems. How do smarter buildings increase the effectiveness of security and life safety systems? Hank Monaco: A true "smart building" integrates all building systems – security, fire and life-safety, HVAC, lighting etc. – to create a connected, digital infrastructure that enables individual technologies to be more intelligent and perform more advanced functions beyond what they can do on their own. For example, when sensors and video surveillance are integrated with lighting systems, if abnormal activity is detected on the building premise, key stakeholders can be automatically alerted to increase emergency response time. With integrated video surveillance, they also gain the ability to access surveillance footage remotely to assess the situation. When sensors and video surveillance are integrated with lighting systems abnormal activity on the premise can automatically be detected Q: How can integrated security and life safety systems contribute to greater energy efficiency in a smart building environment? Hank Monaco: Security, fire and life-safety systems can help to inform other building systems about how a facility is used, high-trafficked areas and the flow of occupants within a building. Integrated building solutions produce a myriad of data that can be leveraged to increase operational efficiencies. From an energy efficiency standpoint, actionable insights are particularly useful for areas that are not frequently occupied or off-peak hours as you wouldn't want to heat or cool an entire building for just one person coming in on the weekend. When video surveillance is integrated with HVAC and lighting systems, it can monitor occupancy in a room or hallway. The video analytics can then control the dimming of lights and the temperature depending on occupant levels in a specific vicinity. Similarly, when access control systems are integrated with these same systems, once a card is presented to the reader, it can signal the lights or HVAC system to turn on. In this example, systems integration can ultimately help enable energy savings in the long run. Security and life safety systems contribute to help enable greater energy efficiency and energy savings in the long run Q: What other benefits of integration are there (beyond the core security and life safety functions)? Hank Monaco: Beyond increased security, fire and life-safety functions, the benefits of systems integration include: Increased data and analytics to garner a holistic, streamlined understanding of how systems function and how to improve productivity Ability to track usage to increase efficiency and reduce operational costs Enhanced occupant experience and comfort Increased productivity and workflow to support business objectives Smart-ready, connected environment that can support future technology advancements Q: What lesson or action point should a building owner/operator take from the survey? How can the owner of an existing building leverage the benefits of the smart building environment incrementally and absent a complete overhaul? Lisa Brown: Johnson Controls Energy Efficiency Indicator found that 77% of organizations plan to make investments in energy efficiency and smarter building technology this year. This percentage demonstrates an increased understanding of the benefits of smart buildings and highlights the proactive efforts building owners are taking to adopt advanced technologies. There is an increased understanding that buildings operate more effectively when different building systems are connected As smart buildings continue to evolve, more facilities are beginning to explore opportunities to advance their own spaces. A complete overhaul of legacy systems is not necessary as small investments today can help position a facility to more easily adopt technologies at scale in the future. As a first step, it's important for building owners to conduct an assessment and establish a strategy that defines a comprehensive set of requirements and prioritizes use-cases and implementations. From there, incremental investments and updates can be made over a realistic timeline. Q: What is the ROI of smart buildings? Lisa Brown: As demonstrated by our survey, there is an increased understanding that buildings operate more effectively when different building systems are connected. The advanced analytics and more streamlined data that is gathered through systems integration can provide the building-performance metrics to help better understand the return on investment (ROI) of the building systems. This data is used to better understand the environment and make assessments and improvements overtime to increase efficiencies. Moreover, analytics and data provide valuable insights into where action is needed and what type of return can be expected from key investments.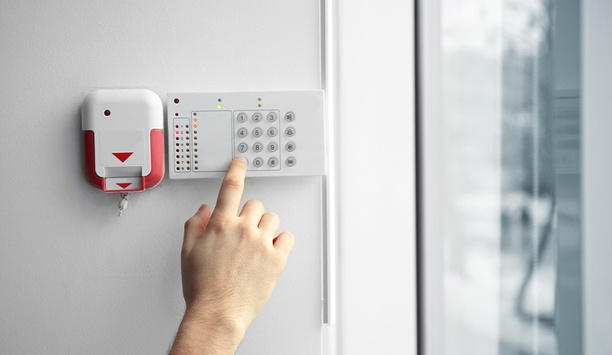 Verifying Audio Alarm Notifications: Why Secondary Source Verification Is Vital
Across the country, law enforcement officers are finding it increasingly difficult to respond to the near overwhelming number of calls coming from security alarms. Police departments commonly define a false alarm as a call, which upon investigation, shows no evidence of criminal activity, such as broken windows, forced doors, items missing, or people injured. While false alarms bog down police, they can also negatively impact customers and integrators. End users can expect hefty fines for false alarm responses, and when these customers receive large bills from the city, many turn to installers, dealers, and even manufacturers expecting them to accept the responsibility and pay the check. What First Brought The Issue Of Alarm Verification To Your Attention? It is crucial to both see a situation and concurrently listen to any corresponding sounds to gain full insight I've been aware of the problem of false alarms for about 5 years. I believed audio capture, through microphone deployment, could be an active part of the solution when used as a second source for indicating 'out of the norm' activity and as an equal component with the video surveillance technology. In 2015, I found similarly minded security professionals when introduced to the Partnership for Priority Verified Alarm Response. After reading PPVAR's paper on 'Audio Verified Alarms Best Practices; [April 2015],' I knew that the Partnership was on to something important. In our lives, two of the five senses we count on day-in and day-out are sight and sound. It is crucial to both see a situation and concurrently listen to any corresponding sounds to gain full insight. What Is The False Alarm Rate? In 2016, the International Association of Chiefs of Police reported that over 98 percent of all alarm calls in the United States were false. This number is obviously staggering, and something we need to work towards correcting. Why Did This Issue Resonate So Strongly With You? When I first investigated this issue, I was sure that the security industry would have already recognized this and was acting to ensure improved alarm verification, preferably through a combination of audio and video technologies. However, I quickly saw that this was not the case, or even close to the norm. I have questioned the rationale behind the lack of adoption and found the deployment of audio is often hindered by the concern of privacy. I've spearheaded many initiatives to explain the monitoring policies surrounding audio As CEO of Louroe Electronics, I've spearheaded many initiatives to explain the monitoring policies surrounding audio. I've had to reassure many security personnel and customers how the law supports the use of audio in public places as long as there is no expectation of privacy. By dispelling fears with facts around deploying and implementing audio sensors, customers can confidently include audio in their surveillance systems and gain a more effective security solution. Who Is Affected By This? Truth be told, everyone from the end user to the manufacturer is affected by this issue. Not to mention the strain this puts on law enforcement who are tired of 'wasting time' and effort out in the field on these nuisance alerts. When an end user receives a check for their false alarm, many of them will immediately blame the integrator and or the monitoring center for a faulty set up and management and expect the integrator to remedy the situation, including carry the burden of paying the fines. The integrator, on the other hand, will turn to the manufacturer, assuming faulty equipment and installation instructions; therefore, looking for reimbursement for the cost. What Is The Average False Alarm Fee? It depends on many factors, and especially your first responder assigned location for responseIt depends on many factors, and especially your first responder assigned location for response. According to the Urban Institute, fees generally range from $25-$100 for the first offense, rising as high as a few thousand dollars per false alarm if a location has a large number in a single year. What's worse, in extreme cases, alarm systems may even be blacklisted by the police dispatch center if they have raised too many false alarms in the past. Why Do You Believe Audio Is The Ideal Technology For Secondary Source Verification? Video surveillance has been the main option for security monitoring and alarm validation for decades, however industry professionals are realising that video alone is not enough. Video only tells half of the story, by adding audio capture, the responsible party gains a turnkey solution with the ability to gather additional evidence to verify alerts and expand overall awareness. In reality, audio's range is greater than the field of view for a camera. Sound pickup is 360 degrees, capturing voices, gunshots, breaking glass, sirens, or other important details that a fixed camera many not see. How Would A Secondary Source Verification System Work With Audio? Using a video monitoring solution equipped with audio, the microphone will pick up the sounds at the time a visual alert or alarm is triggered. If embedded with classification analytics, the microphone will send alerts for specific detected sounds. The captured audio, and any notifications are immediately sent to the monitoring station, where trained personnel can listen to the sound clip, along with live audio and video from their station. When law enforcement receives a validated alarm, they can better prioritise the response From here, an informed decision can then be made about the validity of the alarm, along with what the current threat is at the location. If the alarm is in fact valid, the information is then passed along to the law enforcement within minutes. When law enforcement receives a validated alarm, they can better prioritise the response. It also provides more information in a forensic evaluation. Are There Any Additional Resources You Would Suggest Looking Into? Yes, we would suggest looking into the following to see a few different perspectives on the matter: NSA Support For 2018 Model Ordinance For Alarm Management and False Alarm Reduction Partnership for Priority Verified Alarm Response Support for the Term "Verified Alarm" and Prioritising Verified Alarm Responses Urban Institute Opportunities for Police Cost Savings without Sacrificing Service Quality: Reducing False Alarms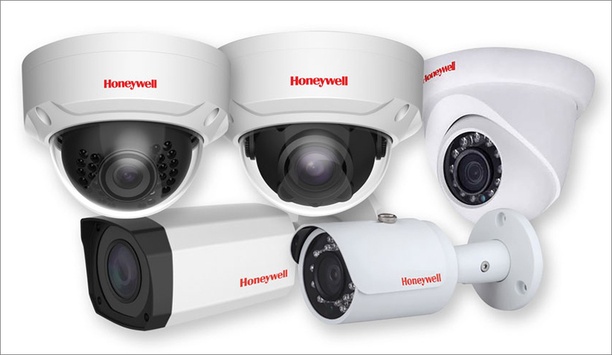 Honeywell And Xtralis Collaborate To Create Complete Remote Monitoring Systems
The new update allows integrators to connect Xtralis offerings with Honeywell Performance and HDZ Series cameras A new Honeywell software update makes it easier for security integrators to create complete remote monitoring systems for end-users. Xtralis Operating System Update The Xtralis® Operating System update – XOa 3.2.33 – allows integrators to connect key Xtralis offerings with Honeywell Performance, equIP® and HDZ Series cameras. Combining these cameras with Xtralis' ADPRO® platforms, FastTrace™ 2E remotely programmable gateway, the new iFT™ Series IP video NVR+, and HeiTel iVG™ video gateways, enables customised solutions for connected buildings. Honeywell And Xtralis Integration "With the integration of Honeywell cameras and Xtralis operating systems, we can now offer enterprise facilities the option for an end-to-end remote monitoring solution," said Alessandro Araldi, Vice President of Marketing, Honeywell Home and Building Technologies. "XOa 3.2.33 creates opportunity for dealers and installers to save money by remotely updating systems and through the simplistic integration with Honeywell cameras." "With the integration of Honeywell cameras and Xtralis operating systems, we can now offer an end-to-end remote monitoring solution" Aside from a fast setup, free downloads from Xtralis xChange online license portal allow installers to remotely and efficiently update systems already deployed in the field. Additionally, to expand on remote capabilities, Xtralis video content analytics (VCA) can be deployed on the ADPRO & HeiTel platforms to automatically detect security threats directly from Honeywell IP camera streams. Cost Saving For Installers The available security analytics include IntrusionTrace™ VCA, for powerful and configurable perimeter and intrusion threat detection and LoiterTrace™ VCA to detect loitering before a threat can escalate. When fully integrated, this creates a security environment that provides reliable detection, visual verification and remote response. Also available is SmokeTrace™ VCA, for remote video verification of a smoke threat and ClientTrace™ VCA for identifying and alerting customer interest at designated zones in a retail environment. In addition, the integration options also offer cost savings for installers. For example, Honeywell's low-light camera technology performs optimally with Xtralis video analytics, without the need for external light sources to brighten the scene. Further, the cameras' motorized focal zoom aids in set-up and calibration for installers.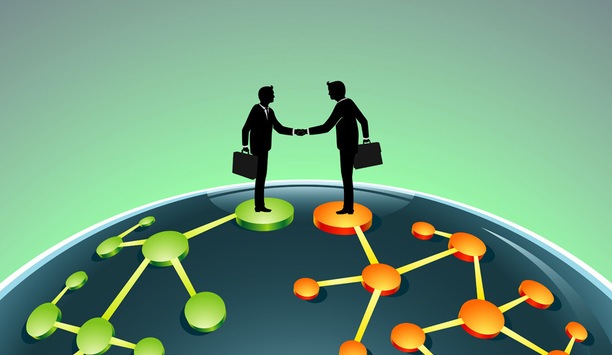 Top 10 Security Industry Mergers & Acquisitions In 2016
Merger and acquisition activity has become a familiar topic in the physical security market. In 2016, SourceSecurity.com covered M&A news involving some of the industry's largest companies, including high-profile names such as Tyco, Honeywell, Hikvision, ADT, and Ingram Micro. Here's a look at the top 10 M&A stories in 2016, as covered by SourceSecurity.com: 1. Johnson Control And Tyco merge Johnson Controls and Tyco announced their merger into one company with annual revenue of $32 billion. Johnson Controls, a global multi-industrial company, combined with global fire and security provider Tyco to create a leader in building products and technology, integrated solutions and energy solutions. Johnson Controls previously had a small presence in the physical security market, but their products have mostly centered around building controls, HVAC and energy storage technology. For its part, Tyco's focus on video, access control and alarm systems has expanded to consider those systems in the context of broader building systems. The trend toward convergence in the building market is the common ground for these companies, and a major driver in their decision to merge under the name Johnson Controls. 2. Honeywell Acquires Xtralis And RSI Video Technologies Industry giant Honeywell agreed to acquire Xtralis, a global provider of aspirating smoke detection and advanced perimeter security technologies and video analytics software, for $480 million from funds advised by Pacific Equity Partners and Blum Capital Partners. Honeywell saw Xtralis' systems as complementing their growing Security and Fire business. A month or so later, Honeywell also acquired RSI Video Technologies, provider of the Videofied Intrusion Detection System, for $123 million. Upon completion of the acquisitions, both would become part of Honeywell Security and Fire. Honeywell also made headlines for a deal that didn't happen. It seems Honeywell wanted to merge with UTC, but UTC declined because of "insurmountable regulatory obstacles and strong customer opposition." 3. Ingram Micro Acquired By Chinese Conglomerate Ingram Micro Inc. and Tianjin Tianhai Investment Company, Ltd. announced a merger agreement under which Tianjin Tianhai would acquire Ingram Micro for $38.90 per share in an all-cash transaction with an equity value of approximately $6 billion. Ingram Micro would become a part of HNA Group, a Hainan-based Fortune Global 500 enterprise group and a leader in aviation, tourism and logistics and the largest stockholder of Tianjin Tianhai. ADT holds the largest share of the U.S. residential security market, and a respectable small business presence 4. ADT Merges With Protection 1 ADT, the well-known home and small business security company, which traces its history back to 1874, agreed in 2016 to be acquired by private equity firm Apollo Global Management, and would merge with competitor Protection 1, a subsidiary of Apollo-owned Prime Security Services Borrower LLC. The announcement comes amid rapid changes in the residential security and home automation market, much of it driven by emerging Internet of Things (IoT) technology. ADT holds the largest share of the U.S. residential security market, and a respectable small business presence. Protection 1 began in 1991 when it was spun off from PacifiCorp., a power utility. It grew rapidly, largely through acquisition, into a full-service business and home security company. 5. Konica Minolta Acquires Majority Shares Of MOBOTIX Konica Minolta, Inc. entered into a share transfer agreement to acquire shares comprising about 65% ownership of German manufacturer MOBOTIX, developer of technologies including decentralized processing (edge computing) IP cameras, image data compression, and image data analytics. The deal was estimated at between $177 million and $265 million. Konica Minolta seeks to broaden the distribution of MOBOTIX products and solution services by leveraging its global direct sales network and after-sales support and services systems. 6. Hikvision Acquires Pyronix Hikvision, the world's largest video surveillance manufacturer, announced the acquisition of Pyronix, the UK-based intrusion alarm security firm. Hikvision planned to apply Pyronix expertise and know-how in intrusion detection systems to its leading position in the video surveillance market. The combined know-how of Hikvision and Pyronix seeks to bring new advancements and innovative products to the market, converging two security technologies in video surveillance and intrusion detection. 7. Merger Creates AlliedUniversal Brand AlliedBarton Security Services and Universal Services of America agreed to merge, combining to do business under the AlliedUniversal brand. The combined company offers clients localised response and national support using technology solutions and approximately 140,000 highly-trained officers. The combined company is expected to have total annual revenues of approximately $4.5 billion. AlliedUniversal brand offers clients localised response and national support 8. Acre Acquires Two Companies ACRE, LLC, the holding company that owns Vanderbilt Industries and Mercury Security, made two more acquisitions this year. Through its subsidiary Vanderbilt, a global provider of state-of-the-art security systems, Acre acquired Access Control Technology Ltd (ACT), based in Dublin, Ireland. This purchase would enhance Vanderbilt's strategic expansion plans for strengthening its access control business and product portfolio. Later in the year, Acre also announced plans to acquire Communication Networks LLC (dba ComNet), a manufacturer of video and data transmission equipment. The acquisition of ComNet builds on the ACRE family of companies, providing complementary communication technologies utilised across its access control, intrusion, video, and cloud-based product ranges. 9. Gemalto To Buy 3M's Identity Business Gemalto, a provider of digital security, agreed to acquire 3M's Identity Management Business for US $850 million; it will become part of Gemalto Government Programs. 3M's Identity Management Business is comprised of 3M Cogent Inc., which provides a full spectrum of biometric solutions with a focus on civil identification, border control and law enforcement, and 3M's Document Reader and Secure Materials Businesses. 10. Bosch And Sony Partner Up Although technically not a merger or acquisition, Bosch Security Systems and Sony signed a contract to establish a business partnership to collaborate in the development of products and solutions in the field of video security applications, beginning in 2017. Bosch will handle the sales and marketing globally for all of Sony's video surveillance products (outside of Japan). The two companies will also pool their technology expertise, leveraging Sony's imaging capabilities and Bosch's analytics and networking strengths. See the full coverage of 2016/2017 Review and Forecast articles hereSave Save Save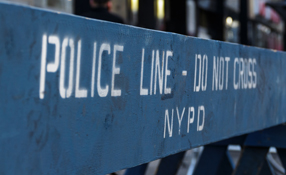 Body Worn Cameras: From Forensic Recording To Live Situational Awareness For Law Enforcement
Body worn cameras help to provide better evidence documentation, increased accountability and transparency in law enforcement Forensic recordings – or the audio and video recordings from 911 calls, traffic cameras, CCTV systems and more – are virtually everywhere. However, in most cases the devices are static and fixed and often do not provide immediate or real-time information on incidents or pending threats. For example, the Boston Marathon bombers were seen on multiple cameras after video feeds following the incident were analyzed – but those forensic recordings did not help in preventing the tragedy or providing more real-time information. Shooting Of Michael Brown Technology continues to transform our lives, and is changing the way law enforcement officials do their jobs by providing them with better real-time solutions. Rewind to August 9, 2014 in Ferguson, Missouri. Michael Brown, an 18-year-old black man, was fatally shot by Darren Wilson, a 28 year old a white Ferguson police officer. The tragic incident resulted in an uproar of riots and accusations in part because the eye-witness accounts varied drastically. Could the outcome have been different or could the evidence have been clearer, if live situational awareness technology (streaming or recording) had been in place? Variety Of BWC Applications Two years ago, only a handful of police departments used body worn cameras (BWC). Today, there are various estimates that put the number of law enforcement agencies using, or investigating BWCs at as many as 6,000 out of 18,000 nationwide. The technology helps to provide better evidence documentation, increased accountability and transparency. Estimates put the number of law enforcement agencies using, or investigating BWCs at as many as 6,000 out of 18,000 nationwide The development of body worn solutions was born out of the need to satisfy the growing demand for added surveillance with remote access to live video and GPS location information in overt and covert environments. This technology works to improve security for people in the field, and allows supervisors to coordinate tactical operations involving multiple agents. Bottom line: It gives law enforcement the ability to have dangerous situations or threats contained as quickly and safely as possible for all parties involved. Body worn technology can be used in a variety of ways based on the needs of the application, and installation can vary from a camera mounted chest or shoulder height, helmet mounted camera, attached to a backpack or belt and more. Most recording devices have a lightweight design, weighing only 10.5 ounces or less than an iPad mini. Therefore, it doesn't add significant weight to the law enforcement officer's uniform allowing him or her to move quickly and efficiently. Body worn solutions also can be designed with a second head or chest camera, and the battery powered units can contain a removable compact flash card for digital evidential quality recording, which makes the systems ideal for police or agents who require evidential recordings of interactions and interventions with suspects. However, it's important to note that prior to putting any equipment into everyday use, department officials should complete a policy guiding officers on when to activate the cameras, when not to, who can access the resulting footage and when, and how the collected data will be stored. Additional capabilities of BWCs should include a built-in GPS receiver, so command & control can track and map the exact location of individuals in the field Other Advantages BWC users can monitor either live or recorded video and/or audio footage from any remote location via mobile phone connectivity. In addition, the live streamed and recorded video, combined with the bi-directional audio capability, allows an operations command center to interact with the user on location and assist with the response and/or intervention. Live bi-directional audio and video streaming capability can allow higher ranking officials, who may be remote, to interact and provide assistance in next steps. Live transmission of video and audio can also allow supervisors or a monitoring station staff member to respond proactively and appropriately to the situation at hand. Body worn technology should be designed to operate on all of the latest mobile phone network technology Body worn technology should be designed to operate on all of the latest mobile phone network technology, and can be programmed/interfaced to work with any industry standard camera, including providing the ability to be easily upgraded to meet changing requirements. Additional capabilities should include a built-in GPS receiver, so command & control is able to assist remote law enforcement (emergency responders) by tracking and mapping the exact location of individuals in the field and helping to speed accurate & appropriate assistance. The precise position of multiple agents, combined with their respective live video and audio feeds, allows supervisors to assess a situation in real-time and make decisions accordingly. Finally, access to an alarm button allows agents to notify the supervisor that they need immediate assistance. At the end of an operation, data is easily being backed up for evidential purposes, reducing administration time. What if Officer Darren Wilson had used this technology? Would the vital intelligence that was lacking through witness-only accounts been clearer? Would the outcome have been different? Live situational awareness technology will continue to help both law enforcement and the citizens they are hired to protect and serve.
Featured white papers
A Blind Spot In Governance, Risk And Compliance
Download
H.265 High Efficiency Coding: Video Compression For Security Applications
Download
How To Overcome The Storage Challenges Of Adopting Surveillance AI
Download