Paxton Access Power supplies & batteries
(1)
Browse Power supplies & batteries
Power supply & battery products updated recently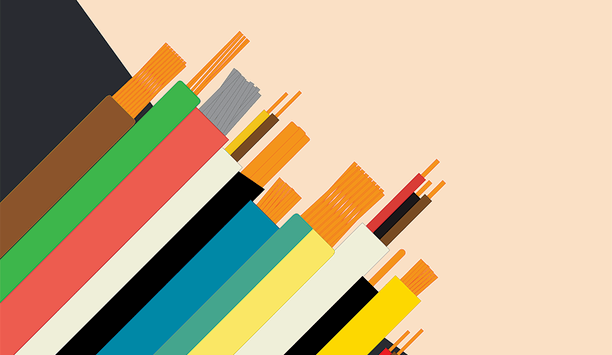 Surge Protection For Security Installations: 2017 Saw Increased Investment
In 2017, DITEK saw how power surges from the many natural disasters that took place damaged many businesses. In a natural disaster, or even everyday business operations, a facility's entire investment in security, life safety and surveillance systems technology can be disabled or rendered useless in a few seconds. Surge protection solutions can mitigate those risks and protect security investments. Proactive Approach To Risk Mitigation Throughout 2017, we also witnessed a change in how enterprises view surge protection, which included how investments are being made in surge protection to protect valuable security, life safety and surveillance systems, while also reducing downtime, manpower costs, liability vulnerabilities, and possibly compliance issues that can force businesses to actually cease operations. Effective security management is about mitigating risks. But risks cannot be mitigated without a proactive approach. Enterprises and integrators, who take the time to assess risk and to develop a strategy to incorporate effective detection, deter and response criteria to protect physical assets will be successful in 2018. 2018 And Beyond That strategy includes designing surge protection into new security systems, while also adding surge protection to existing systems. Enterprises and security integrators who implement a surge protection strategy during security planning processes – or after – will be exercising prevention and mitigation, and they will be successful in 2018 and beyond. Surge protection devices have an untapped potential for enterprise surveillance and security systems In 2017, Ditek continued to offer security end users a solid surge protection solution. We also successfully educated system integrators, who are seeking value-added products or services to incorporate into their portfolios, on the importance of surge protection devices. Educating Security Integrators We believe that surge protection devices have an untapped potential for enterprise video surveillance and security systems, because they can and do meet safety and security challenges that have been rarely identified in the past. We are looking forward to 2018, when we will continue to develop new surge protection products – including a new product engineered to protect up to twelve individual fuel dispensers, which is critical to the financial operation of convenience stores. We will also continue to educate security integrators about the importance of including surge protection in the design/build RFP, to not only secure an enterprise's valuable security equipment, but also to help integrators to differentiate their capabilities and knowledge from the competition.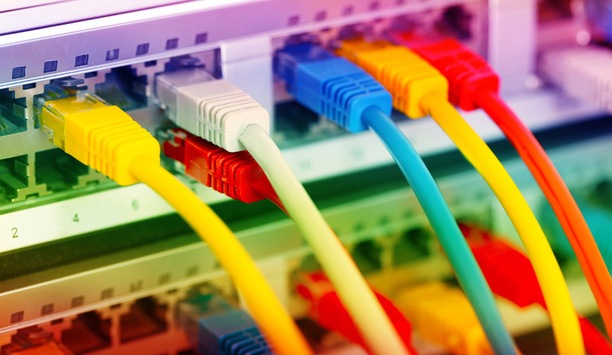 Adaptive Transmission Systems Evolve With Advanced Communications
The security market in 2016 saw an uptick in the economy, the introduction of new technologies, increased compliance requirements in key verticals, and rising concerns over the need for greater security. Users interested in upgrading or deploying new systems consistently chose networked system platforms. This trend further drove the demand for adaptive transmission solutions as a means of repurposing existing analog infrastructure to accommodate IP devices on a networked platform. As this migration accelerated, product feature sets continued to evolve with the inclusion of advanced communications that let you monitor, control and report power/diagnostics from anywhere. These new products have also helped to stimulate new business opportunities for integrators by expanding their service offerings to include remote monitoring of these devices as a new source of recurring monthly revenue (RMR). PoE And Adaptive Transmission Solutions In last year's 2016 forecast, we discussed the integration trend and how PoE and adaptive transmission solutions with network communications were rapidly gaining traction and market share. As the year progressed, the trend increased with customers migrating towards systems that provided more data, faster transmission rates and more versatility, and accessibility anytime from anywhere. Altronix responded with more advanced product solutions. This growing trend makes it more critical than ever for the core power and transmission infrastructure that make up the foundation of these systems to include network communications for true integration. As effective and efficient as integrated IP systems have become, the cost to upgrade or install new networked systems can be prohibitive. In 2017, security professionals will require expanded options to capitalize on existing infrastructure while accommodating IP devices with new levels of performance. These new products will greatly reduce installation and maintenance costswhen deploying orupgrading systems We will see the introduction of new products that offer greater levels of integration with bundled capabilities such as PoE, network switches, versatile adaptive transmission capabilities to accommodate different types of cabling, greater bandwidth and speed, and management capabilities. These new products will greatly reduce installation and maintenance costs when deploying or upgrading systems. Altronix 2016 Business Overview Altronix's evolution as a designer and manufacturer of versatile power supplies and accessories – and the addition of innovative PoE and adaptive transmission solutions with network communications – was significant in 2016. We have continued to deliver new products incorporating advances in power and communication technologies that solve real-world installation issues with the highest levels of performance and cost-efficiency. One of the most significant technologies contributing to our extensive portfolio of power and adaptive transmission products is our innovative LINQ™ Technology, which provides remote control of power, along with monitoring and reporting of diagnostics from anywhere you have internet access. LINQ completes the network communication cycle for networked systems by providing true integration for power supply and adaptive transmission products that are the foundation of every system. Altronix will continue to design, manufacture and introduce new power and adaptive transmission solutions in 2017 that live up to our longstanding reputation for outstanding quality, performance and reliability. See the full coverage of 2016/2017 Review and Forecast articles here Save Save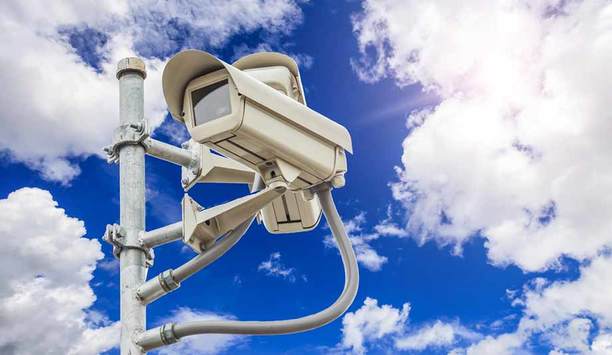 Extenders Convert Media For Longer Video Distance Runs
IP/PoE systems eliminate the need for local power, thus saving installation costs Cost considerations are an important reason to use existing installed cable as part of a new system infrastructure. Extenders in the form of media converters can help. For almost three decades, video surveillance systems existed in the form of analog systems. Video coaxial cable was the primary method of transmission with a limited distance of about 750 feet. Analog systems required separate power supply located at each security camera site. Today, new technology often solves one problem and creates another. Internet Protocol/Power over Ethernet (IP/PoE) systems eliminate the need for local power supply, thus saving installation costs. The drawback is the restriction to only 328 feet and the required use of Cat 5e or above cable. Extended Transmission Distance So tens of thousands of video surveillance cameras are waiting to be converted to IP, and have been transmitting over coax at distances two-and-a-quarter-times greater than the Ethernet limit. The advent of extenders helps to solve this problem. In addition, the use of extenders for Cat cable and even single-pair alarm wire helps to add to the types of IP/PoE conversions while extending distance as far as three thousand feet. Tens of thousands of camerasare waiting to be converted to IP,and have been transmitting overcoax at distances two-and-a-quarter-times greater than theEthernet limit Considerations While Using Extenders Use of extenders requires taking several considerations into account. First and most important is a careful reading of specifications. A statement can be true while not applying to your applications. Let's take IP/PoE transmission over coax as an example. A manufacturer's product can state it has this feature and will meet your transmission requirement of X number of thousand feet. However, a careful reading reveals that achieving this requires RG 6 cable while you have RG 59 installed. You need to maintain a 100Mbps bandwidth and provide your cable with 12.95 watts of power. But as both bandwidth and power decrease with distances obtainable from many types of extensions, you realize that both are much less at the extended distance you require. In short, just depending on a product to make a simple specification statement is not enough when it comes to infrastructure considerations and especially with regards to extenders. Save Save
Paxton Announces Its Combined Video Management And Access Control Platform, Paxton10 Offers Multi-Site Management Support
Paxton's combined video management and access control platform, Paxton10, now allows administrators to manage multiple sites, spanning cities, countries, and even continents. Paxton10 Paxton10 is the newest and most powerful system, developed by the international security manufacturer, Paxton Access Limited (Paxton). The new system is critically acclaimed among industry experts, as well as a favorite for Paxton installers. One Paxton installer and the Managing Director of Seen Services, Bradley Lucas, said "Due to its simple out of the box installation process, this is our go to access control solution. The system can be managed with ease from anywhere. Our engineers love using it, as do our clients." Multi-site management support Paxton has been developing Paxton10 platform, based on real-time feedback from their installers and end-users. This is to maximize the systems future potential for expanding businesses with multiple sites, and public spaces, such as campuses or healthcare facilities. The installer and customer needs are what continue to drive the direction of Paxton10, which is leading the way as a unique combined system that can support multi-site management. Paxton10 Cloud Services By utilizing Paxton10 Cloud Services, it is possible for up to 100 sites to be managed by a single Paxton10 server By utilizing Paxton10 Cloud Services, it is possible for up to 100 sites to be managed by a single Paxton10 server. To connect the sites via the user-friendly web-based software, an activation code is used to simply identify a Paxton10 controller at the destination and the system does the rest. The multi-site feature in Paxton10 can be set up in minutes, with minimal technical knowledge. It does not need a VPN or any additional infrastructure. Supports up to 1000 doors and cameras Even with multi-site, a single Paxton10 system can still support up to 1000 doors and 1000 cameras. Site administrators can add up to 50,000 users, with no additional license fees. This makes the system cost-effective and continuously scalable, at the touch of a button, using Paxton's cleverly designed software. Thomas Faith, Senior Product Manager for Paxton10 at Paxton Access Limited explains "The most impressive thing about multi-site is its pure simplicity. Straightforward maintenance and setup have been our goal throughout its development." Enhanced networking and connectivity Thomas adds, "Networking and achieving connectivity between sites can be notoriously complicated, as there is a myriad of technology to navigate. With multi-site, this is all in the background. What the installer or user sees is completely hassle-free as we really have made the usability intuitive and seamless."
Paxton Introduces PaxLock Pro - Mortise Externally Rated Wireless Door Handle
Paxton Access Inc. has launched the latest addition to their line of wireless access control solutions, the PaxLock Pro - Mortise, a smart lockset designed for quick and easy installation to conveniently secure external facing doors. Available in black or white fascia with an Eclipse or Galaxy handle, the PaxLock Pro - Mortise fits discreetly into a variety of environments. It is ideal for education and healthcare facilities, as well as commercial premises like corporate offices, warehouses, and retail outlets. The robust unit has a UL 10C fire rating and is UL 294 rated for the reliability of construction, performance, and operation, ensuring it is built to last. PaxLock Pro line The universal design enables quick and simple installation for Paxton's dealers. The sleek, compact appearance makes this product aesthetically pleasing in a variety of environments. The PaxLock Pro - Mortise is the perfect solution for a modern office space or apartment building. The PaxLock Pro line is incredibly flexible for dealers and their customers, with the option to install in standalone mode, without a network, or with specific variants available as part of a Paxton10 or Net2 system. The new unit has a stylish and contemporary design to suit modern interiors and will fit seamlessly into its surroundings. The PaxLock Pro - Mortise is efficient for daily use, it goes into sleep mode when not in use to preserve battery life. Users can monitor events and battery status online, with alerts via email and SMS for added convenience and to ensure doors are always secure. Wired access control system PaxLock Pro – Mortise offers the security and convenience of a wired access control system but with the additional flexibility of wireless, resulting in quick and simple installation for minimal disruption. Samantha Cronin, Paxton's Product Specialist, says, "When compared to a hard-wired solution, wireless door handles are a quick and cost-effective way to secure a door in a wide variety of building types. Building upon the knowledge gained from the past two generations of wireless door handles, the PaxLock Pro - Mortise offers the most comprehensive suite of certifications and features making the product suitable for more doors than ever." "For additional reporting features and centralized management, this can be used with either a networked Net2 or Paxton10 access control system. We always strive to meet our customers' expectations and believe we have done that with this product."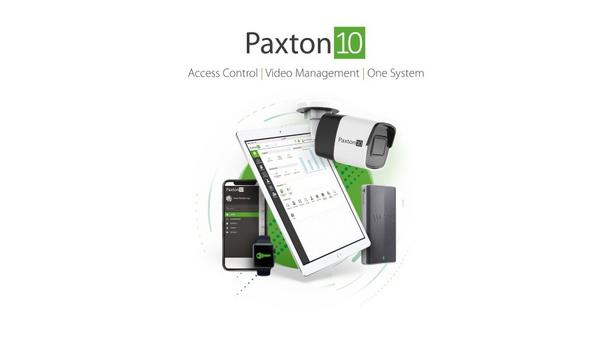 Paxton Unveils Paxton10 Access Control System That Combines Access Events And Video Footage In One Single System
Paxton Access Ltd. (Paxton Inc.) is excited to introduce Paxton10, the company's most powerful system yet. The system combines access control, video, free Bluetooth smart credentials (with zero license fees), feature-rich software and for the first time, Paxton10 cameras, all in one system. Paxton10 access control system Paxton's Vice President Sales, Jonathan Lach, said "Using the latest technology to combine access events and video footage in one place, Paxton10 will simplify site management and security and offer customers something they've never seen before." People really understand the need for a unified platform in the mid-market" Jonathan adds, "We believe it's a game-changing system. From the feedback we have received so far, our installers are very excited about the direction we are going with Paxton10, particularly with the new technology. People really understand the need for a unified platform in the mid-market." Easy installation and powerful system The innovative new product is available from Paxton's approved distribution partners so customers can now start benefitting from their easy-to-install and most powerful system. Features of Paxton10 include: Access and video fully integrated on one, license free platform. Free Paxton10 smart credentials (zero license fees) – Bluetooth wireless technology allows smartphones, tablets, or smart watches to be used in place of traditional keys or electronic tokens. Remote management – It provides installers with the option to offer a full security management service to their clients. The software can be accessed from anywhere with an internet connection. Multi-site management functionality allows a single system to span buildings in different cities, states or countries. Paxton10 cameras – A first for Paxton, embedded with software engineered specifically for Paxton10. Modular, single door system – Ease of install and flexibility, with distributed intelligence to increase reliability. Scalable from 1 to 1000 doors and up to 1000 Fully compatible with Paxton products, PaxLock wireless door handles and video door entry system. Migration path from Paxton's flagship Net2 access control system. Supported by wide range of installer tutorial videos and software wizards. Integrates with fire and intruder alarms to simplify building management. Paxton10 Installer Training Paxton is inviting installers to sign up for virtual Paxton10 Installer Training, to help them get familiar with the new system and offer their customers something new. The in-depth course will cover everything needed to install, configure, and maintain a Paxton10 system. Installers can register for Paxton10 training on the Paxton website.