Philippe Niederhauser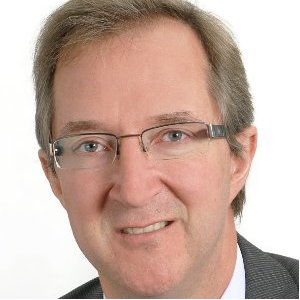 Philippe Niederhauser
Head of Sales & Marketing,
Touchless Biometric Systems (TBS)
Philippe Niederhauser is the Head of Sales and Marketing at Touchless Biometric Systems (TBS). He has completed his education from the University of Applied Sciences (HES), Neuchatel, Switzerland.
News mentions
Access control manufacturer Inner Range announces a new integration with Swiss firm Touchless Biometric Systems AG (TBS). Users of Inner Range's award-winning intelligent access control system Integriti can now use a range of biometrics credentials via TBS. A connected USB 'enrolment station' allows biometrics to be assigned to synchronized Integriti users. TBS offers one of the widest selections of biometric readers for all applications: all with a triple layer of template and data encryption. The portfolio includes touchless, 3D-Multiview finger scan, multispectral for rough environments, iris, optical and capacitive sensors to confirm user credentials. Access control systems Biometrics offer an extra layer of security for clients by providing unique credentials for each user" Tim Northwood, General Manager at Inner Range, said: "Biometrics offer an extra layer of security for clients by providing unique credentials for each user and reducing the risk of credential theft or cloning. In lower risk applications, biometrics may make it easier for users too because they don't have to remember a smartcard or PIN number to gain the access they need." "We were impressed with TBS's products and the way the firm's biometric scanners and readers can be integrated to access control systems of all sizes and complexities. We are confident this new integration will be of significant interest for new and existing clients." Biometric security features Philippe Niederhauser, Head of Sales for TBS, said: "The push for digitalization of all kinds of processes is pulling for seamless integration. We are extremely proud that Inner Range has decided to work with TBS. We see here a perfect synergy - Inner Range's Integriti offers scalability and ease of use and TBS enhances these with unique biometric security features." Integration with a wide range of third-party systems turns Integriti into a complete security management system Inner Range's Integriti delivers an intelligent integrated security solution ideal for managing and controlling single and multiple sites at local, national and global levels. Integration with a wide range of third-party systems turns Integriti into a complete security management system, managing not only security and building automation but also people and business continuity processes such as HR, payroll, health & safety and other regulations. Intelligent security solutions Its advanced reporting functionality also enables organizations to gain valuable insight and evidence for business improvement and other core business functions. Inner Range has been a pioneer in the design and manufacture of intelligent security solutions since it was established in 1988. More than 150,000 Inner Range systems have been installed in over 30 countries. Customers include hospitals and high-security units, colleges, distribution centers and pharmaceutical companies, government and critical national infrastructure.
Exhibitors at this year's IFSEC are thinking outside the box in terms of how they communicate their value proposition and how they interface with customers. In the process, some are rethinking how big trade shows like IFSEC fit with their goals. Panasonic's approach to the 'race to the bottom' Thomas Lausten, MOBOTIX new CEO How Gallagher benefits from IFSEC without exhibiting Panasonic Systems Communications Europe Panasonic Systems Communications Europe is one of several companies emphasizing solutions at IFSEC rather than products. In Panasonic's case, the approach helps to explain why the company doesn't have a traditional trade show stand. Instead, Panasonic opted to sponsor sessions in the security management education theater on the show floor, and to host potential customers in a (quieter, cooler) meeting room upstairs. "We are inviting some of our key integrators for general business meetings in a relaxed environment, and offering two lunch-and-learn events about cybersecurity," says John Boyle, Panasonic's Country Manager for the UK and Ireland. There was standing-room only at the cybersecurity events, he adds. TBS specialises in 3D touchless biometrics and offers a full portfolio of fingerprint biometric technologies Compelling Value Proposition Trade shows seem historically to be about "here's our new box," Boyle observes. "We would rather talk to customers and channel partners about what issues they face, whether it's counting people or detecting scenes." Panasonic is creating solutions that combine their own technologies with third party partners filling in any gaps. "We are creating value propositions that we can take to integrators. They need a new story to tell their customers, not just a new box. Let's look at Panasonic's technology and how that adds value. If we have a compelling value proposition, we are giving our integrators an opportunity to get more business." Boyle acknowledges that the Panasonic approach is a way to bypass the price-focused "race to the bottom" that is lowering camera prices. "Pricing comes later if the value of a solution has already been established," he notes. Touchless Biometric Systems Philippe Niederhauser, Head of Sales and Marketing for Touchless Biometric Systems (TBS), Switzerland, is amazed at how many people come to IFSEC seemingly to browse around with little focus on what they need. "There are people who don't really know what they are looking for," he comments. "If I go to a trade show, I know exactly what I want." Niederhauser also sees some of his fellow exhibitors missing the boat in terms of marketing, tending to emphasize products rather than solutions. "Some people just put products out there, and they look similar; it is hard to differentiate," he says. "This is where you need to show a difference in products, and communicate the value proposition." TBS specializes in 3D touchless biometrics, and offers a full portfolio of fingerprint biometric technologies, also including 2D optical, 2D capacitative, and 2D multispectral systems. MOBOTIX Keeps Focus On Technology A challenge in Thomas Lausten's new position is to communicate the advantages of MOBOTIX more effectively to the market Trends at this year's show are a big emphasis on cybersecurity, more integrated systems and applications that extend beyond the traditional definition of security, says Thomas Lausten, who just joined MOBOTIX as the new CEO. Cybersecurity is a strong suit of MOBOTIX, given the German video company's unique platform, an approach Lausten describes as "a computer with a lens." He says a challenge in his new position is to communicate the advantages of MOBOTIX more effectively to the market and to achieve the company's unrealized potential. "I don't see Mobotix as a traditional camera manufacturer," he says. "There is a fundamental difference between launching a camera and having a core philosophy as a company. I have been tasked with [managing] a company with a potential to be re-defined. Our mission is to develop a more open source company, although still an end-to-end solution, and a company that looks at the industry in a different way." He says the industry can expect new camera and software releases as MOBOTIX keeps its focus on technology. Quality Communication Through Smaller Events Gallagher, a New Zealand-based access control and perimeter security manufacturer, is an example of a company that seeks to benefit from IFSEC without exhibiting at the show. Steve Bell, Gallagher's Chief Technology Officer, traveled thousands of miles to the show for the networking opportunities, and Gallagher hosted a channel partner event in the evening, leveraging the fact that others have traveled to the show. "Trade shows are expensive outlays," says Bell. "For our strategy, we like more focused events, getting smaller groups together. Sometimes the big trade shows aren't focused enough. The people we might want to communicate with only have a short time, and it's a noisy environment. We don't have the quality communication we'd like to have. Smaller events provide more quality time." With manufacturers looking for new ways to engage with customers and build their businesses, the role of trade shows like IFSEC will, of necessity, continue to evolve.
Experts sections