Neil Hendry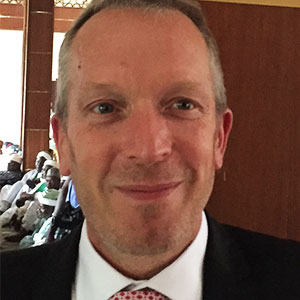 Neil Hendry
Technical Director,
Digital Barriers
Neil Hendry is Vice President – EMEA at Digital Barriers, previously working at the company as a Technical Director. He has over 25 years of extensive engineering experience and was a member of the British Army for more than 20 of those years, achieving the position of Chief Technical Officer. Neil co-founded telecommunications and surveillance company, Enterprise Technologies (UK) in 2010. He graduated from Cranfield University with a degree in Telecommunications Systems Engineering.
Articles by Neil Hendry
News mentions
The COVID-19 global pandemic continues, and more and more companies are looking for ways to continue (or resume) operations while minimizing the coronavirus's negative impact on their workforce, or potentially contributing to disease spread among the wider population. Thermal cameras have been proposed as a solution to screen individuals for elevated body temperature since the beginning of the pandemic. However, the technology has its detractors, and there are regulatory questions. We asked this week's Expert Panel Roundtable: How can thermal cameras be used effectively for fever detection to screen for infectious diseases?
Experts sections