Avigilon Observation Kits
(1)
Browse Observation Kits
Observation system products updated recently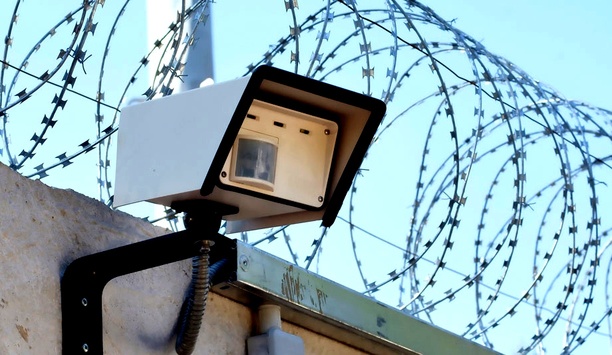 5 Key Ways To Ensure End-to-end Perimeter Protection
Critical infrastructure facilities that must secure large areas with extended outer boundary and numerous entry points, present a particularly difficult challenge when it comes to perimeter protection. As such, true end-to-end perimeter protection calls for the utilization of a sophisticated, multi-layered solution that is capable of defending against anticipated threats. Integrated systems that incorporate thermal imaging, visible cameras, radar and strong command and control software are crucial for covering the various potential areas of attacks. Let's look at these technologies and the five key functions they enable to achieve an end-to-end solution that provides intrusion detection, assessment and defense for the perimeter. 1. Threat Recognition The first step in effectively defending against a threat is recognizing that it's there. By combining state-of-the-art intrusion detection technologies, facilities can arm themselves with a head start against possible intruders. An exceptionally important aspect of effective perimeter protection is the ability to conduct 24-hour surveillance, regardless of weather conditions, environmental settings, or time of day. Visible cameras do not perform as well in low light scenarios and inclement weather conditions. However, thermal imaging cameras can provide constant protection against potential intruders, regardless of visual limitations, light source or many environmental factors. In fact, facilities such as power stations located near bodies of water can use thermal cameras to create what is known as a "thermal virtual fence" in areas where they are unable to utilize the protection of a physical fence or wall. Deterring suspicious activity can be achieved through real-time two-way audio, a simple but powerful tool Critical infrastructure applications require not only continuous video surveillance and monitoring, but also a solution that yields highly reliable intrusion detection, with fewer false alarms. This need makes advanced video analytics a must for any adequate surveillance system. Features like dynamic event detection and simplified data presentation are game changing in supporting accurate intrusion analysis and facilitating a proactive response. Advanced analytics will provide multiple automated alarm notification options, including email, edge image storage, digital outputs or video management software (VMS) alarms. Incorporating high quality, unique and adaptive analytics can virtually eliminate false alarms, allowing security personnel to respond more efficiently and effectively, while also lowering overall cost for the end user. While surveillance technologies such as radar, thermal imaging and visible cameras, or video analytics work well on their own, utilizing all of these options together provides an advanced perimeter detection system. For example, ground surveillance radar can detect possible threats beyond the fence line as they approach and send a signal to pan-tilt-zoom (PTZ) cameras, triggering them to slew to a specific location. From there, embedded analytics and visible cameras can further identify objects, notify authorized staff, and collect additional evidence through facial recognition or high-quality photos. 2. Automatic Response Systems Once an intrusion attempt is discovered, it is important to act fast. Organizing a response system that can initiate actions based on GPS location data, such as the slewing of PTZ cameras, automated intruder tracking or activated lighting sensors, greatly increases staff's situational awareness while easing their workload. For instance, thermal imagers deployed in conjunction with video analytics can be used to generate an initial alarm event, which can then trigger a sequence of other security equipment and notifications for personnel to eventually respond to. Having all of this in place essentially lays the entire situation out in a way that allows responders to accurately understand and evaluate a scene. Power stations located near bodies of water can use thermal cameras to create a "thermal virtual fence" in areas where they are unable to utilize the protection of a physical fence or wall 3. Deterring Suspicious Activity After the designated auto-response mechanisms have activated and done their job, it is time for responders to acknowledge and assess the situation. From here, authorized personnel can take the next appropriate step toward defending against and delaying the threat. Deterring suspicious activity can be achieved through real-time two-way audio, a simple but powerful tool. Often, control room operators can diffuse a situation by speaking over an intercom, telling the trespasser that they are being watched and that the authorities have been notified. This tactic, known as 'talk down', also allows officers to view the intruder's reaction to their commands and evaluate what they feel the best next step is. If individuals do not respond in a desired manner, it may be time to take more serious action and dispatch a patrolman to the area. 4. Delay, Defend, Dispatch And Handle The possible danger has been identified, recognized and evaluated. Now it is time to effectively defend against current attacks and slow down both cyber and physical perpetrators' prospective efforts. Through the use of a well-designed, open platform VMS, security monitors can manage edge devices and other complementary intrusion detection and response technologies, including acoustic sensors, video analytics, access control and radio dispatch. A robust VMS also enables operators to control functions such as video replay, geographical information systems tracking, email alerts and hand-off to law enforcement. With the right combination of technologies, facilities can take monitoring and evidence collection to the next level The primary purpose of the delay facet of the overall perimeter protection strategy is to stall an attempted intrusion long enough for responders to act. Access control systems play a key role in realizing this objective. When a security officer sees a non-compliant, suspicious individual on the camera feed, the officer can lock all possible exits to trap them in one area all through the VMS. 5. Intelligence: Collect Evidence And Debrief More data and intelligence collected from an event equals more crucial evidence for crime resolution and valuable insight for protecting against future incidents. With the right combination of technologies, facilities can take monitoring and evidence collection to the next level. One innovative resource that has become available is a live streaming application that can be uploaded to smart phones and used for off-site surveillance. This app gives personnel the power to follow intruders with live video anywhere and allows operators to monitor alarm video in real-time. Geographic Information System (GIS) maps are computer systems utilized for capturing, storing, reviewing, and displaying location related data. Capable of displaying various types of data on one map, this system enables users to see, analyze, easily and efficiently. Multi-sensor cameras, possessing both visible and thermal capabilities, provide high-contrast imaging for superb analytic detection (in any light) and High Definition video for evidence such as facial ID or license plate capture. Integrating these two, usually separated, camera types into one helps to fill any gaps that either may normally have. Still, in order to capture and store all of this valuable information and more, a robust, VMS is required. Recorded video, still images and audio clips serve as valuable evidence in the event that a trial must take place to press charges. Control room operators can use data collection tools within their VMS to safely transfer video evidence from the field to the courtroom with just a few clicks of their mouse. More advanced video management systems can go a step further and package this data with other pertinent evidence to create a comprehensive report to help ensure conviction.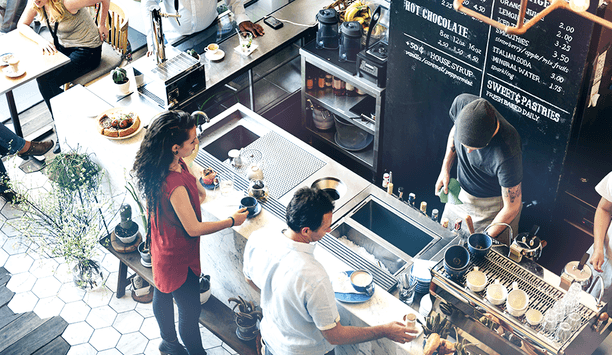 Video Analytics Trends: Security And Business Intelligence
In the physical security space, video analytics have historically over-promised and under-delivered, often leaving end users sceptical about their capabilities. However, increased integration with security solutions and other business systems, as well as developments in deep learning and artificial intelligence (AI), have given video analytics a significant boost in recent years. Here, we take a look at the key trends putting video analytics in the spotlight, and how this opens up new opportunities for increased security and business intelligence. Deep Learning And AI Will Enhance Video Analytics Capabilities At the start of 2018, our security industry experts commented on how deep learning technology and Artificial Intelligence (AI) would extend to the video surveillance industry, allowing security professionals to gain very specific insights into human behaviour. Our experts predicted that this would permit organizations to reduce risk, enable efficiencies, reduce costs, ensure compliance and provide faster access to stored video. With AI-enables video systems, video analytics are set to perform more complex applications at a higher level of accuracy. Image Processing Developments Allow Intelligent Analytics According to Ambarella's Chris Day, advancing chip technology combined with the neural network approach to computer vision is game changing for video analytics. Since the problem of higher resolution has already been solved, the key differentior for video surveillance systems will be the ability to add computer vision in parallel with image processing and high-resolution encoding – ideally in a chip that is low-power. Integration With Security Systems Increases Video Analytics Value Video systems produce an immense amount of data that is often wasted, says Bosch Security Systems' Sean Murphy. When video analytics alerts are integrated with other security systems, video events can trigger responses from other parts of the security solution. For example, cameras with video analytics can initiate intrusion detection system events initiate intrusion detection system events, prompting the panel to take action by alerting the central station or sending video to security personnel. Video Analytics Add Value With Actionable Business Intelligence Adding network video to the current generation of Internet of Things (IoT) solutions provides actional value beyond situational intelligence for security purposes. With increasingly intelligent sensors, interactions between business systems are becoming more sophisticated, providing a value greater than the sum of the parts. Organizations can use smart applications to reduce energy consumption, allocate workspace, and reduce operating costs. In a retail environment, analytics are now capable of assessing a scene for occupancy and crowd control, even generating reports of trends over time. Video Analytics Detect Abnormalities To Predict Incidents Camera-based video analytics can go beyond assessing a current scene to predicting potential risks before they occur, explains Pelco's Jonathan Lewitt. Based on predetermined factors or analysis of prior events, systems can collect all available information to determine the level of severity of a situation and whether an action needs to be taken. At the same time, systems can correlate data from video and other sources to help analyse similar occurrences in the future. Video Analytics Increasingly Supplemented With Audio Analytics Audio analytics are often overlooked, notes Hanwha Techwin's Paul Kong, perhaps due to differing privacy laws from video surveillance. However, audio analytics processed in a camera can help provide a secondary layer of verification for events, as well as identifying gunshots, screams, or other sounds indicating an incident is taking place. This makes audio analytics ideal for dealing with active shooter events at schools and campuses. As Louroe Electronics' Richard Brent explains, audio analytics software can detect rising levels of human aggression, as well as recognising firearm discharge. This can trigger alerts to ensure incidents are dealt with swiftly.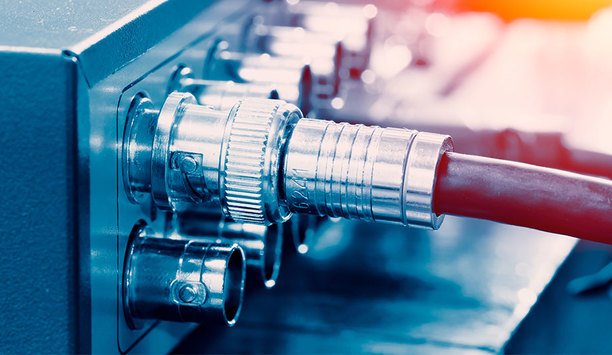 HD Over Coax Provides Cost-effective Video Surveillance Upgrade
According to IHS Market, it is estimated that there are over 60 million security cameras in the United States, and other reports say these cameras capture more than four billion hours of footage per week. Over the last decade, IP camera technology has dominated the conversation as it has provided users with a broad offering of enhanced image quality and features. With a large percentage of existing security systems relying on analog, many end users looking for high definition (HD) video quality have been forced to take on a complete system overhaul. Infrastructure Overhaul For HD Video To make the switch, customers would need to change everything, from cameras to hardware to wiring– not to mention the lengthy installation process that would ensue. IP cameras also require higher Internet speeds and more cloud space. Whether constrained by budget, bandwidth or storage, many end users have been unable to adopt this new video surveillance method.Thanks to technological advancements within the security industry, HD over Coax offers a viable solution for integrators and end users alike Thanks to technological advancements within the security industry, HD over Coax offers a viable solution for integrators and end users alike. By utilising the current Coaxial cables, this offering yields high definition video, while requiring minimal infrastructure changes and is an optimal surveillance choice for security customers. Plus, with new advancements and updates being made frequently to this technology, there is a solution for every security need. The enhanced alternative of HD over Coax has been warmly welcomed in the security industry, thanks to its simple solutions and ever-evolving features. Many new analog HD cameras are "plug and play," able to connect directly to existing Coaxial cables. This eliminates the need for a complete system change, creating cost-savings for the end user and an enhanced video quality offering. Easy Solutions For HD Video As a result, integrators can cost-effectively upgrade their customer's surveillance solution while using their legacy infrastructure, making it an attractive option for end users and an easy sell for dealers. Latency in video is another common issue with network-based camera systems, where even the slightest delay in video surveillance can hinder security response HD over Coax cameras themselves are always expanding and evolving to meet a wide array of security needs. With the introduction of fisheye and multi-sensor cameras, users now have a multitude of coverage options, not to mention the introduction of 4K bringing resolution options to the same level as IP. Some newer technologies are even touting 4K cameras paired with 4K digital video recorders (DVRs) made specifically for analog systems. Longer cables grant transmission for up to 1600 feet, double the distance of standard analog solutions, and triple that of IP systems. This single cable is able to transmit both HD video and audio. Recently, broadcast quality audio over Coax has become available in limited models, a substantial improvement over older analog technology, which was unable to transmit audio. Stopping Video Delay Latency in video is another common issue with network-based camera systems. Even the slightest delay in video surveillance can hinder security response. IP cameras are forced to compress and packetize their video for transmission. The outcome of this is a reduced number of images per video, which in turn causes delay. HD over Coax on the other hand, delivers an unlimited amount of HD images in real time, with smooth motion and impressive clarity. Additionally, the point-to-point transmission delivers uncompressed video free of lag. Another touted benefit is that, unlike IP networked cameras, analog systems provide a more secure video transmission. With so much sensitive information housed on a businesses' network, adding another point of network access through an IP camera can create concerns for cyber security risks. HD over Coax delivers an unlimited amount of HD images in real time, with smooth motion and impressive clarity Preventing Network Hacking With HD over Coax, the physical connections between the camera and DVR prevent network hacking. By keeping the video surveillance system offline, security professionals are able to direct their attention to the physical threats at hand, rather than having to focus on deterring cyber security risks. One of the primary difficulties of deploying HD video solutions is the fact that many older systems utilize a wide variety of HD standards and platforms. To make matters more complicated, after HD over Coax was brought to market, manufacturers raced to create their own version of this technology. Today, the most popular proprietary standards are HD-CVI, HD-TVI and AHD. However, integrators and customers found that attempting to manage multiple HD technologies proved to be near impossible.Integrators and customers found that attempting to manage multiple HD technologies proved to be near impossible Diversifying Surveillance Through One DVR To combat these issues, manufacturers have introduced products with more flexibility to their portfolios. One example of this is the penta-brid DVR which grants the ability to seamlessly integrate multiple technologies deployed across one application. This means that systems with diverse camera brands and technologies, such as a mix of HD-CVI, HD-TVI, AHD, analog or IP, can be connected through one DVR. For many end users with legacy analog systems, penta-brid DVRs give them greater freedom to choose between a variety of solutions, rather than being limited to one option. With video resolution increasing, the space needed to store the footage is similarly rising. Penta-brid technology has been able to adapt to these evolving needs, giving users ample storage space to house the HD and 4K surveillance video with some of the newest models including H.265 compression. HD Casino Surveillance Made Simple For casinos, HD images are critical for identifying unauthorized personnel and unlawful behaviours to create a safe environment for guests and staff While HD over Coax is beneficial to many end users and integrators, those in the casino and hospitality markets find it crucial. With a combination of high profile guests, large amounts of cash on hand, constant crowds and strict industry regulations, reliable video surveillance is a must. Deploying new IP systems comes at a stiff price. When looking to upgrade their video surveillance, casinos must also be mindful of the installation process. When moving to an IP-based system, ripping out old wires and replacing them with new is the standard practice. This practice can be both disruptive and costly, not to mention gaming regulations require casino activities be monitored at all times so a complete system shutdown would result in revenue loss. This cost can be hard to justify, especially when the current legacy analog system remains in working condition with only the lower image resolution to date it. For these scenarios, the most cost-effective option is to leverage the legacy infrastructure, replace the existing cameras with new devices, and reap the benefits that HD video has to offer without any lapse in security. For casinos, HD images are critical for identifying unauthorized personnel and unlawful behaviours to create a safe environment for guests and staff. HD over Coax cameras now offer the same resolution as IP cameras with a plug and play approach, that cuts down on expense without sacrificing quality. For businesses and applications that are unable to adopt IP technology, whether it be cost or time prohibitive, HD over Coax now features most of the same benefits IP has to offer without breaking the bank. By providing clear images in real time, maximizing existing infrastructure, and affording cyber security benefits, HD over Coax provides an attractive solution for many end users and integrators.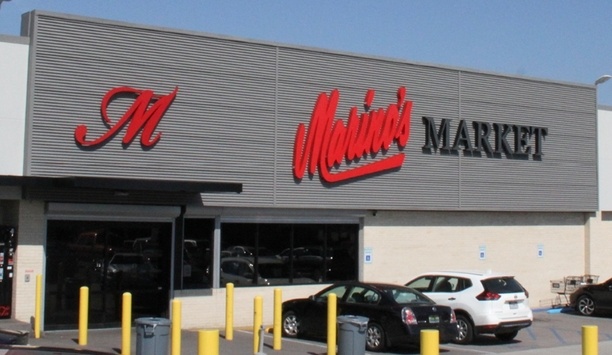 Motorola And Avigilon To Safeguard Marino's Market In Alabama With Its VMS Solution
Motorola Solutions and Avigilon Corporation, a Motorola Solutions company, announces that they have been selected to help protect Marino's Market in Alabama. With over 18,000 customers shopping each week at its two store locations, it is crucial for Marino's Market to protect its business from customer theft, false liability claims, shrinkage and procurement issues. To address these concerns, Marino's Market deployed a security system that provides greater visibility throughout their stores to help ensure that employees follow cash handling procedures correctly and track down deliveries. Since deploying a comprehensive Avigilon and Motorola Solutions system, Marino's Market has seen an improvement in the efficiency of its security operations by 75% and its shrinkage has been reduced by 50%. Efficient communication between store managers Marino's Market worked with integrator American Video & Alarm, Inc. to install a complete Avigilon and Motorola Solutions security system. The new system features Avigilon Control Center (ACC) video management software, an Access Control Manager™ system and a suite of Avigilon cameras including the H4 Mini Dome and H4 Pro models as well as the H4 Multisensor, H4 Fisheye, H4A Bullet and H4 IR PTZ cameras, which feature self-learning video analytics. The Avigilon video security system helps take care of the detection aspect of security Marino's Market also uses Motorola Solutions CLS1410 two-way radios to enable efficient communication between store managers. The Avigilon video security system helps take care of the detection aspect of security while Motorola Solutions radios help easily maintain fast communication between managers in the moments that matter most. Safe and positive shopping experience "Having an Avigilon system is like having a virtual security guard; it gives me so much more freedom because I don't have to do all the work myself — the analytics and search functions of ACC™ takes a lot of that work off my plate," said AJ Marino. "And you can find information so fast that you can respond in near real-time before the perpetrator even leaves the store so that you can intercept them and address the issue." "We are pleased to offer Marino's Market technology that helps them provide a safe and positive shopping experience to their customers, while also ensuring the proper handling of goods," said John Kedzierski, senior vice president, Video Security Solutions at Motorola Solutions. "The system has enabled the market to operate more efficiently and demonstrates the potential of Avigilon and Motorola Solutions security offerings within a busy retail environment."
Avigilon Introduces Avigilon Control Center With AI-powered Facial Recognition Technology For Commercial Video Management Software
Avigilon Corporation, a Motorola Solutions company, announced the newest version of its video management software, Avigilon Control Center (ACC) 7.4, which incorporates artificial intelligence-powered facial recognition technology. The new "appearance alerts" capability will help commercial organizations, such as educational institutions and hospitals, accelerate response times by identifying people of interest in enterprise settings. For example, the technology can alert the security team at a local high school when a banned or flagged individual has entered the campus. People of interest are identified based on a secure, controlled watch list created and maintained by authorized users at the commercial organization. For organizations that use the new ACC software and licence their Avigilon cameras for facial recognition, cameras will seek to identify potential matches based on the watch list. If a potential match is found, the user is alerted within the ACC software, and security personnel can then determine whether further investigation or action is necessary. Facial recognition technology It's important to note that we view facial recognition as an aid that can improve the decision-making of the user" "Our latest ACC software delivers substantial benefits to our commercial customers by offering facial recognition technology in a secure and controlled manner," said John Kedzierski, Senior Vice President, Video Security Solutions, Motorola Solutions. "The appearance alerts capability enables our customers to move from a reactive approach – staring at a wall of video feeds where critical information can be easily missed – to a proactive approach that brings important information directly to authorized users so they can make better-informed decisions." "It's important to note that we view facial recognition as an aid that can improve the decision-making of the user – it does not make consequential decisions or initiate actions on its own. We refer to this approach as 'human in the loop,' and it is foundational to the way we apply AI," added Kedzierski. Responsible use of artificial intelligence ACC's new facial recognition capabilities reflect Motorola Solutions' commitment to the responsible use of artificial intelligence as well as individual privacy rights. Data stewardship is integral to these new capabilities, and we build compliance controls into our products to support this. For example, user authentication is required for these capabilities, audit logs of user actions are generated, data retention periods for the watch list can be specified within the application, and records can be expunged or deleted on demand as well as verified through auditing and reporting. Data is locally hosted, owned and controlled by the business or school. The data used to train the AI algorithms is also thoroughly evaluated, ensuring sufficient quantity, quality and diversity to ensure high accuracy and consistent performance.
Avigilon Releases ACM 6 System To Enhance Video Security And Access Control System
Avigilon Corporation (Avigilon), a Motorola Solutions company, announces the release of the Avigilon Access Control Manager (ACM) 6 system. ACM™ 6 introduces a new model for ordering and delivering end-customer licenses by simplifying how they are issued, distributed and managed. This new process will have customers up and running faster, helping to increase efficiencies. ACM 6 promotes ease of deployment by including default door and wiring templates, support for large card formats and extended support for Mercury controllers. New Concept For Managing Access Control The unification feature of ACM and ACC™ leverages the power of Avigilon Appearance Search™ technology The ACM system integrates with the Avigilon Control Center (ACC) video management software seamlessly, allowing users to search for a person using their ACM cardholder information to view video clips of related door activity. The unification feature of ACM and ACC™ leverages the power of Avigilon Appearance Search™ technology, which makes it possible to search for a person of interest based on their identity name directly from the ACC interface. This allows customers to secure their facility faster and more efficiently. Avigilon launches new concept for managing access control that offers streamlined ordering and licensing delivery system. "The ACM system is transformational in its ability to integrate with ACC software, offering users a seamless solution for both video security and access control," said John Kedzierski, senior vice president, Video Security Solutions at Motorola Solutions. "Combined with greater licensing flexibility, this unification makes ACM a streamlined solution to meet the needs of our customers and end-users."
Featured white papers
3 Reasons To Migrate To A New Access Control System
Download
Schooling the Market on Education Security
Download
Lawrence, Massachusetts Deploys FLIR Video System For Safety
Download