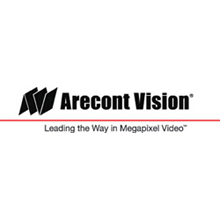 The new video surveillance system incorporates Arecont Vision 5 and 3 megapixel IP network cameras
Arecont Vision
, the industry leader in IP-based megapixel camera technology, announces deployment of 50 Arecont Vision megapixel cameras to help ensure the security and safety of thousands of visitors to the Valletta cruise ship terminal in Malta, a group of islands in the central Mediterranean.
The largest installation of megapixel cameras in the Maltese Islands to date, the new video surveillance system incorporates Arecont Vision 5 and 3 megapixel IP network cameras to deliver crystal clear images 24/7. The system was installed by Alberta Group, Malta's leading provider of fire, safety and security systems.
The Valletta cruise terminal application benefits from the higher resolution of Arecont Vision cameras, which enables fewer cameras to cover larger areas. The cameras provide clearer images and the ability to zoom in electronically on live or archived video for detailed close- ups while preserving the full image. Full-motion high-definition digital video combines superior image quality with manageable bandwidth and storage.
The Arecont Vision 3 megapixel camera delivers 2,048 x 1,536-pixel progressive scan images at 15 frames per second. Built with Arecont Vision's proprietary massively-parallel MegaVideo® technology, the cameras feature image processing at 80 billion operations per second and can output multiple image formats to allow simultaneous viewing of the full resolution field-of-view and regions of interest. The camera features up to 10-times greater resolution than standard VGA network cameras. Arecont Vision's 5 megapixel camera provides 2,592 x 1,944- pixel images at 14 frames-per-second.
"
Arecont Vision's 3 and 5 megapixel cameras fit perfectly into the Alberta Group's technology-centric approach to the market, as demonstrated by the cameras' performance at the cruise ship terminal installation in Malta
," said Karim Cassar, Alberta Group's Manager of Research and Training.
"
Our cameras provide unparalleled image quality and resolution for applications all over the world, and we are proud of their ability to boost image resolution without overtaxing bandwidth or storage resources
," said Scott Schafer, Executive Vice President, Arecont Vision.
"
As throngs of passengers travel through the cruise ship terminal in Malta, Arecont Vision cameras will be keeping a watchful eye to help ensure their safety
."
Arecont Vision's camera line ranges in image resolution from 1.3 to 20 megapixels, and includes cameras with advanced capabilities such as dual day/night and panoramic viewing.
Download PDF version