Hanwha Techwin Network Video Recorders (NVR) / Network DVRs
(29)
Browse Network Video Recorders (NVR) / Network DVRs
Network Video Recorder (NVR) products updated recently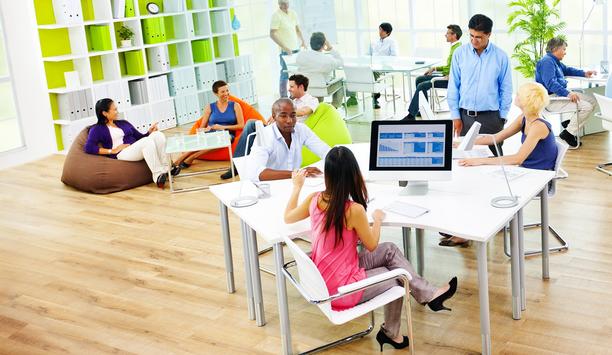 4 Smart Ways To Use Security To Power The Business Of The Future
In the new era of work, our relationship with the workplace is defined by flexibility and mobility. Employees are working across the home, office, and blended spaces more than ever before, as well as working varied hours to suit the modern work schedule. This new hybrid workforce model holds the potential for more diverse talent and better productivity, but it also comes with its challenges – one being how to ensure security, health, and safety in the workplace. Strong and smart security ecosystem While nearly one-third of companies report that they've implemented a hybrid model, according to a recent survey by STANLEY Security, many still have much to do to prepare their office for the future. Building a strong – and smart – security ecosystem is crucial in preparing for the future. As such, businesses should consider technologies that help protect their people, as well as safeguard their assets, optimize their operations, and secure their network. 1)Protect your people Implementation of a security ecosystem combines health, safety, and security hardware and software solutions seamlessly Nearly 60% of mid-market and enterprise businesses across the UK and US report that the health and safety of their employees and customers are a primary concern when implementing modern and hybrid working models. This begs the question: How can businesses create a safe and healthy work environment when 59% are planning to bring employees back on-site in some capacity within the next 18 months? The answer lies, in part, in the implementation of a security ecosystem that combines various health, safety, and security hardware and software solutions seamlessly. Integrating platform Nearly half (46%) of business decision-makers say they are interested in adopting an integrated platform such as this. This means integrating traditional and digital security solutions, then leveraging the data and insights they produce to further enhance the workplace experience. Take this example: With employees and visitors moving in and out of the office at different times, a business may lack oversight of occupancy or density levels, people flow, workspace scheduling, visitor check-in processes, and more. However, with visitor management, access control, and other building/business systems integrated, employees can reserve a workspace for a specific date and time and be granted access to the building. Leveraging AI and machine learning Visitors can pre-register, answer a health screening questionnaire, and receive a mobile credential before arriving. Once the visitor arrives on-site, the system can alert the respective department – all without the close contact typically required for traditional visitor check-in processes. When layering artificial intelligence and machine learning on top of the data, a business may identify trends in people flow and opportunities to optimize congested areas. They may also see that certain rooms within the building get more use than others and leverage these insights to manage their space more effectively. All of this is powered by a security ecosystem that can help a business better protect its people while realizing other benefits in the process. 2) Safeguard your assets Businesses are concerned about the security of their assets when it comes to the hybrid workforce model Even more, businesses are concerned about the security of their assets when it comes to the hybrid workforce model. About 72% of leaders say this is, in fact, their primary concern with the hybrid approach. This figure isn't surprising when you consider the impact of the pandemic, which left many businesses closed either temporarily or permanently, with few people allowed on-site to manage facility operations. As a result of the pandemic, we saw tech adoption accelerate at an astonishing rate – simply because businesses had to implement cloud and remote technologies to survive during a time when buildings were closed indefinitely. Remote management and visibility This was particularly true for security solutions, such as cloud video surveillance and cloud access control solutions like wireless IoT-connected locks. Nine out of 10 businesses (91%) report that they have already implemented cloud security technology; of those, nearly half (48%) stated that this was due to the pandemic. These technologies allow for remote management and provide visibility into business operations at the same time. In a retail setting, for example, cloud video surveillance allows businesses to identify and track not only criminal activity, but also foot traffic patterns, peak operating hours, staff shortages, and more. Loss prevention strategy When integrated with the retailer's point-of-sale (POS) system, businesses can gain greater insights into their traffic counts, end cap effectiveness, loyalty card activity, and a variety of POS exceptions, such as high-dollar transactions, repeated transactions, excessive returns, employee discounts, and more. For retailers especially, a security ecosystem means a more efficient loss prevention strategy that helps safeguard assets and profits. 3) Optimize your operations The "future of work" is still very much a work in progress, but one thing is clear: Businesses are looking for ways to increase efficiencies, drive cost savings, and, ultimately, optimize their operations – especially now with the challenges posed by price inflation. A relatively untapped opportunity for businesses to achieve these goals lies within their security infrastructure. Security technology and solutions gather incredibly rich data which, when unlocked, can help businesses understand how their buildings are being used, when the busiest times are, where there are highly trafficked areas, and more. Leveraging cloud video surveillance systems, businesses could identify emerging staff training needs Cloud video surveillance systems For example, by leveraging the insights produced by cloud video surveillance systems, businesses could identify emerging staff training needs, which could ultimately result in improved employee satisfaction and reduced attrition. However, much of this data sits untouched within the infrastructure, leaving businesses unaware of the opportunities in front of them. 44% of businesses that currently use a cloud security system for its primary use say they want to know how else this technology can be utilized, and an additional 20% aren't even aware that it could be used in other ways. AI and analytics The interest in adoption is promising for the office of the future, especially when we see that the majority of businesses (78%) would consider using AI and analytics technologies to optimize their operations, helping their business to operate more effectively and efficiently. The increase in adoption of cloud technology – paired with the rise in interest in AI, machine learning, and advanced analytics – could make it possible for businesses to uncover invaluable insights from their security infrastructure and leverage them to adapt and build business resilience. 4) Secure your network Advanced technology help businesses improve their cybersecurity, making it harder for hackers to gain entry With cyber threats becoming more prevalent, businesses are increasingly looking to secure their networks and protect their data. More than half (54%) of those surveyed expressed interest in using AI, machine learning, and advanced analytics to secure their network by identifying and eliminating cybersecurity threats. Advanced and automated technology can help businesses improve their cybersecurity, making it harder for hackers to gain entry to the larger corporate network. Modern cybersecurity tools that use AI and machine learning can detect anomalies in network traffic or alert and act on suspicious behavior. Cybersecurity software For example, if an IoT device suddenly begins broadcasting and establishing connections with multiple devices, cybersecurity software could detect this abnormal behavior, send an alert, and suspend traffic or quarantine an endpoint immediately – saving precious time during a potential breach. A single data breach could result in widespread distrust from workers and customers, potentially leading to decreased business as well as litigation issues. As such, businesses need to take action to update and strengthen their defenses so that they can avoid downtime and continue to operate with peace of mind. Prepare your business for the future Businesses will continue to look for more ways to extract value out of their existing infrastructure, including their security technology. For many, the tools to do so are already in place, it's just a matter of unlocking the insights with a security ecosystem. With such an ecosystem – one that helps protect a business' people, assets, and network, while optimizing operations – companies can better safeguard the future of their workspaces and usher in the new era of work with confidence.
Sensor Data Fusion For More Reliable Intrusion Alarm Systems
Intrusion alarm systems are currently facing a growing number of potential error sources in the environment. At the same time, alarm systems must comply with increasingly demanding legal requirements for sensors and motion detectors. As a future-proof solution, detectors equipped with Sensor Data Fusion technology raise the level of security while reducing the risk of cost- and time-intensive false alarms. This article provides a comprehensive overview of Sensor Data Fusion technology. Anti-masking alarms A cultural heritage museum in the South of Germany for decades, the installed intrusion alarm system has provided reliable protection on the premises. But suddenly, the detectors trigger false alarms every night after the museum closes. The system integrators are puzzled and conduct extensive tests of the entire system. When they finally identify the culprit, it's unexpected: As it turns out, the recently installed LED lighting system in the museum's exhibition spaces radiates at a wavelength that triggers anti-masking alarms in the detectors. Not an easy fix situation, since a new lighting system would prove far too costly. Ultimately, the integrators need to perform extensive detector firmware updates and switch to different sensor architecture to eliminate the error source. This scenario is by no means an isolated incident, but part of a growing trend. Need for reliable detector technology Legal requirements for anti-masking technology are becoming stringent in response to tactics by criminals The number of potential triggers for erroneous alarms in the environment is on the rise. From the perspective of system operators and integrators, it's a concerning development because every false alarm lowers the credibility of an intrusion alarm system. Not to mention steep costs: Every false call to the authorities comes with a price +$200 tag. Aside from error sources in the environment, legal requirements for anti-masking technology are becoming more stringent in response to ever more resourceful tactics employed by criminals to sidestep detectors. What's more, today's detectors need to be fortified against service outages and provide reliable, around-the-clock operability to catch intruders in a timely and reliable fashion. Sensor Data Fusion Technology In light of these demands, one particular approach has emerged as a future-proof solution over the past few years: Sensor Data Fusion technology, the combination of several types of sensors within one detector – designed to cross-check and verify alarm sources via intelligent algorithms – holds the keys to minimizing false alarms and responding appropriately to actual alarm events. This generation of detectors combines passive infrared (PIR) and microwave Doppler radar capabilities with artificial intelligence (AI) to eliminate false alarm sources without sacrificing catch performance. Motion detectors equipped with Sensor Data Fusion technology present a fail-proof solution for building security "It's not about packing as many sensors as possible into a detector. But it's about including the most relevant sensors with checks and balances through an intelligent algorithm that verifies the data for a highly reliable level of security. The result is the highest-possible catch performance at the minimum risk for erroneous alarms," said Michael Reimer, Senior Product Manager at Bosch Security Systems. Motion detectors with sensor data fusion Looking ahead into the future, motion detectors equipped with Sensor Data Fusion technology not only present a fail-proof solution for building security. The comprehensive data collected by these sensors also unlock value beyond security: Constant real-time information on temperature and humidity can be used by intelligent systems and devices in building automation. Integrated into building management systems, the sensors provide efficiency improvements and lowering energy costs Integrated into building management systems, the sensors provide the foundation for efficiency improvements and lowering energy costs in HVAC systems. Companies such as Bosch support these network synergies by constantly developing and optimizing intelligent sensors. On that note, installers must be familiar with the latest generation of sensor technology to upgrade their systems accordingly, starting with a comprehensive overview of error sources in the environment. Prominent false alarm triggers in intrusion alarm systems The following factors emerge as frequent triggers of false alarms in conventional detectors: Strong temperature fluctuations can be interpreted by sensors as indicators of a person inside the building. Triggers range from floor heating sources to strong sunlight. In this context, room temperatures above 86°F (30°C) have proven particularly problematic. Dust contamination of optical detectors lowers the detection performance while raising susceptibility to false alarms. Draft air from air conditioning systems or open windows can trigger motion sensors, especially when curtains, plants, or signage attached to the ceilings (e.g. in grocery stores) are put in motion. Strong light exposure directly on the sensor surface, e.g. caused by headlights from passing vehicles, floodlights, reflected or direct sunlight – all of which sensors may interpret as a flashlight from an intruder. Extensive bandwidth frequencies in Wi-Fi routers can potentially confuse sensors. Only a few years ago, wireless routers operated on a bandwidth of around 2.7GHz while today's devices often exceed 5GHz, thereby catching older detectors off guard. LED lights radiating at frequencies beyond the spectrum of visible light may trigger sensors with their infrared signals. Regarding the last two points, it's important to note that legislation provides clear guidelines for the maximum frequency spectrum maintained by Wi-Fi routers and LED lighting. Long-term security But the influx of cheap and illegal products in both product groups – products that do not meet the guidelines – continues to pose problems when installed near conventional detectors. For this reason, Sensor Data Fusion technology provides a reliable solution by verifying alarms with data from several types of sensors within a single detector. Beyond providing immunity from false alarm triggers, the new generation of sensors also needs to comply with the current legislature. These guidelines include the latest EN50131-grade 3, and German VdS class C standards with clear requirements regarding anti-masking technology for detecting sabotage attempts. This is exactly where Sensor Data Fusion technology provides long-term security. Evolution of intrusion detector technology Initially, motion detectors designed for intrusion alarm systems were merely equipped with a single type of sensor; namely passive infrared technology (PIR). Upon their introduction, these sensors raised the overall level of building security tremendously in automated security systems. But over time, these sensors proved limited in their catch performance. As a result, manufacturers began implementing microwave Doppler radar capabilities to cover additional sources of intrusion alarms. First step detection technology In Bosch sensors, engineers added First Step detection to trigger instant alarms upon persons entering a room Over the next few years, sensors were also equipped with sensors detecting visible light to catch flashlights used by burglars, as well as temperature sensors. In Bosch sensors, engineers added proprietary technologies such as First Step detection to trigger instant alarms upon persons entering a room. But experience in the field soon proved, especially due to error sources such as rats and other animals, that comprehensive intrusion detection demands a synergetic approach: A combination of sensors aligned to cross-check one another for a proactive response to incoming signals. At the same time, the aforementioned bandwidth expansion in Wi-Fi routers and LED lighting systems required detectors to implement the latest circuit technology to avoid serving as 'antennas' for undesired signals. Sensor data fusion approach At its very core, Sensor Data Fusion technology relies on the centralized collection of all data captured by the variety of different sensors included in a single detector. These data streams are directed to a microprocessor capable of analyzing the signals in real-time via a complex algorithm. This algorithm is the key to Sensor Data Fusion. It enables the detector to balance active sensors and adjust sensitivities as needed, to make truly intelligent decisions regarding whether or not the data indicates a valid alarm condition – and if so, trigger an alarm. Advanced verification mechanisms The current generation of Sensor Data Fusion detectors, for instance from Bosch, feature advanced verification mechanisms, including Microwave Noise Adaptive Processing to easily differentiate humans from false alarm sources (e.g. ceiling fans or hanging signs). For increased reliability, signals from PIR and microwave Doppler radar are compared to determine whether an actual alarm event is taking place. Additionally, the optical chamber is sealed to prevent drafts and insects from affecting the detector, while the detector is programmed for pet and small animal immunity. Sensor cross-verification Further types of sensors embedded in current and future generations of Sensor Data Fusion detectors include MEM-sensors as well as vibration sensors and accelerometers. Ultimately, it's important to keep in mind that the cross-verification between sensors serves to increase false alarm immunity without sacrificing the catch performance of actual intruders. It merely serves to cover various indicators of intrusion. Protecting UNESCO World Cultural Heritage in China Intelligent detectors equipped with Sensor Data Fusion are protecting historic cultural artifacts in China from theft and damage. At the UNESCO-protected Terracotta Warriors Museum site, one hundred TriTech motion detectors from Bosch with PIR and microwave Doppler radar technology safeguard the invaluable treasures against intruders. To provide comprehensive protection amid the specific demands of the museum site, the detectors have been installed on walls and ceilings to safeguard the 16,300-square-meter museum site. To ensure an optimal visitor experience without interference from glass walls and other barriers, many detectors are mounted at a height of 4.5 meters (15 feet) above ground under the ceiling. Despite their height, the detectors provide accurate data around the clock while exceeding the performance limits of conventional motion detectors, which clock out at a mere 2 meters (6 feet) catchment area. Integrated video systems The site also presents additional error sources such as large amounts of dust that can contaminate the sensors, as well as visitors accidentally dropping their cameras or cellphones next to museum exhibits. To distinguish these events from actual criminal activity, the intrusion alarm system is integrated with the museum's video security system. This allows for verifying alarm triggers with real-time video footage at a fast pace: In the case of an actual alarm event, the system alerts the on-site security personnel in the control room in less than two seconds. Added value beyond security Sensor Data Fusion technology provides a viable solution for the rising number of error sources in the environment As of today, Sensor Data Fusion technology already provides a viable solution for the rising number of error sources in the environment while providing legally compliant building security against intruders. In light of future developments, operators can leverage significant added value from upgrading existing systems – possibly without fundamentally replacing current system architecture – to the new detector standard. Added value how? On one hand, the detectors can integrate with access control, video security, voice alarm, and analytics for a heightened level of security. These synergetic effects are especially pronounced on end-to-end platforms like the Bosch Building Management system. On the other hand, the data streams from intelligent detectors also supply actionable intelligence to building automation systems, for instance as the basis for efficiency improvements and lowering energy consumption in HVAC systems. New backward-compatible detectors Bosch will release a new series of commercial detectors by end of 2021, based on the latest research on risk factors for false alarm sources in the environment and line with current legislation and safety standards. Throughout these developments, installers can rest assured that all new detectors are fully backward compatible and work with existing networking/architecture. With that said, Sensor Data Fusion technology emerges as the key to more secure intrusion alarm systems today and in the future. TriTech detectors from Bosch For reliable, fail-proof alarms the current series of TriTech detectors from Bosch relies on a combination of different sensor data streams, evaluated by an integrated algorithm. These Sensor Data Fusion detectors from Bosch combine up to five different sensors in a single unit, including: Long-range passive infrared (PIR) sensor Short-range PIR sensor Microwave sensor White light sensor Temperature sensor Equipped with these sensors, TriTech detectors are capable of detecting the most frequent sources of false alarms; from headlights on passing cars to a mouse passing across the room at a 4.5-meter distance to the detector. What's more, TriTech detectors provide reliable performance at room temperatures above 86°F (30°C) while fully guarding against actual intrusion and sabotage attempts from criminals.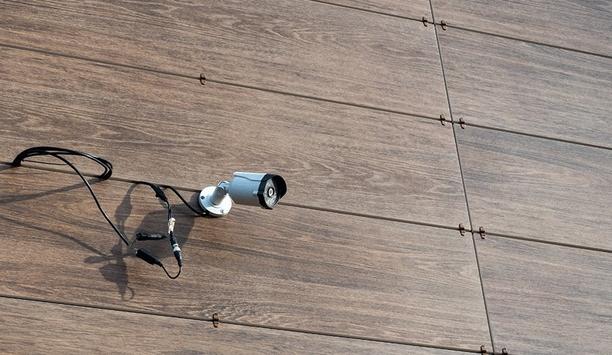 A Three-Point Plan For Enhancing Business Video Surveillance
Cyber threats hit the headlines every day; however digital hazards are only part of the security landscape. In fact, for many organizations - physical rather than virtual security will remain the burning priority. Will Liu, Managing Director of TP-Link UK, explores the three key elements that companies must consider when implementing modern-day business surveillance systems. 1) Protecting more than premises Video surveillance systems are undoubtedly more important than ever before for a huge number of businesses across the full spectrum of public and private sector, manufacturing and service industries. One simple reason for this is the increased use of technology within those businesses. Offices, workshops, and other facilities house a significant amount of valuable and expensive equipment - from computers, and 3D printers to specialized machinery and equipment. As a result, workplaces are now a key target for thieves, and ensuring the protection of such valuable assets is a top priority. A sad reality is that some of those thieves will be employees themselves. Video surveillance system Of course, video surveillance is often deployed to combat that threat alone, but actually, its importance goes beyond theft protection. With opportunist thieves targeting asset-rich sites more regularly, the people who work at these sites are in greater danger too. Effective and efficient surveillance is imperative not just for physical asset protection, but also for the safety From this perspective, effective and efficient surveillance is imperative not just for physical asset protection, but also for the safety of colleagues as well. Organizations need to protect the people who work, learn or attend the premises. A video surveillance system is, therefore, a great starting point for companies looking to deter criminal activity. However, to be sure you put the right system in place to protect your hardware assets, your people, and the business itself, here are three key considerations that make for a successful deployment. 2) Fail to prepare, and then prepare to fail Planning is the key to success, and surveillance systems are no different. Decide in advance the scope of your desired solution. Each site is different and the reality is that every solution is different too. There is no 'one-size-fits-all solution and only by investing time on the exact specification can you arrive at the most robust and optimal solution. For example, organizations need to consider all the deployment variables within the system's environment. What is the balance between indoor and outdoor settings; how exposed to the elements are the outdoor cameras; what IP rating to the need? A discussion with a security installer will help identify the dangerous areas that need to be covered and the associated best sites for camera locations. Camera coverage After determining location and coverage angles, indoors and outdoors, the next step is to make sure the cameras specified are up to the job for each location. Do they have the right lens for the distance they are required to cover, for example? It is not as simple as specifying one type of camera and deploying it everywhere. Devices that can use multiple power sources, Direct Current, or Power over Ethernet well are far more versatile You have to consider technical aspects such as the required level of visual fidelity and whether you also need two-way audio at certain locations? Another simple consideration is how the devices are powered. Devices that can use multiple power sources, Direct Current or Power over Ethernet as well are far more versatile and reliable. Answers to these questions and a lot more need to be uncovered by an expert, to deliver a best-of-breed solution for the particular site. 3) Flexibility breeds resilience Understanding exactly what you need is the start. Ensuring you can install, operate and manage your video surveillance system is the next step. Solutions that are simple to install and easy to maintain will always be favored - for example, cameras that have multiple sources of power can be vital for year-round reliability. Alongside the physical aspect of any installation, there is also the software element that needs to be considered. The last thing organizations need is a compatibility headache once all their cameras and monitoring stations are in place. Selecting cameras and equipment with the flexibility to support a variety of different operating systems and software is important not just for the days following the installation, but also to future-proof the solution against change. Easy does it Once the system is up and running, the real work of video surveillance begins. Therefore, any organization considering deploying a system should look to pick one that makes the day-to-day operation as easy as possible to manage. And again - that is all about the set-up. Cameras can also provide alerts if they have been tampered with or their settings changed The most modern systems and technology can deliver surveillance systems that offer smarter detection, enhanced activity reporting so you learn more about your operations, and also make off-site, remote management easy to both implement and adjust as conditions change. For example, camera software that immediately notifies controllers when certain parameters are met - like motion detection that monitors a specific area for unauthorized access. Cameras can also provide alerts if they have been tampered with or their settings changed without proper authorization. Remote management of HD footage What's more, the days of poor quality or unreliable transfer of video are long gone. The high-quality HD footage can be captured, stored, and transferred across networks without any degradation, with hard drives or cloud-based systems able to keep hundreds of days of high-quality recordings for analysis of historical data. Finally, the best surveillance solutions also allow for secure remote management not just from a central control room, but also from personal devices and cellphone apps. All this delivers 'always-on' security and peace of mind. The watchword in security Modern video surveillance takes organizational security to the next level. It protects physical assets, ensures workplace and workforce safety, and helps protect the operations, reputation, and profitability of a business. However, this is not just an 'off-the-shelf purchase'. It requires proper planning in the form of site surveys, equipment and software specifications, as well as an understanding of operational demands and requirements. Investing time in planning will help businesses realize the best dividends in terms of protection. Ultimately, that means organizations should seek to collaborate with vendors who offer site surveys - they know their equipment best, your needs, and can work with you to create the perfect solution.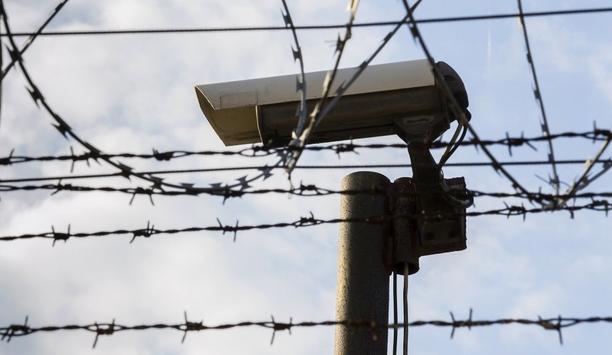 How Well Do Systems Meet Video Surveillance Needs In Prisons?
Keeping prisoners safely housed is among the biggest challenges the security industry faces. Correctional applications of security technology are often more extreme and require a specialized mix of technologies. We asked our Expert Panel Roundtable: What are the video security and surveillance needs in prisons, and how well do technologies meet those needs? Are there any ethical qualms about selling to prisons?
Hanwha Techwin, Azena, And KT Corp Partner To Provide Rich AI Video Solutions At The Edge
Hanwha Techwin, a global security solution provider, and Azena, an IoT platform provider, have announced a collaboration with KT Corp, Korea's largest telecommunications provider, to provide AI video analytics solutions to the Korean market. AI video analytics apps from Azena's marketplace that run on Hanwha Techwin cameras will enable Korean cities, businesses, and organizations to leverage the latest AI technology for security, safety, and beyond. Adopting AI analytics A new generation of smart cameras from Hanwha Techwin will run the operating system from Azena. Users of these devices can download and install apps in minutes from the nearly 100 apps in Azena's Application Store, the world's largest open platform for AI smart camera apps. By making these solutions available in Korea, Hanwha Techwin and Azena fast-track the adoption of edge AI analytics in that market. KT Corp will provide a 5G MEC platform to support both a 5G network for enhanced wireless connections and hybrid computing services for back-end AI processes that require high computing capacity. "Expanding our presence into Korea with our partners taps into a market already progressive and mature in their use of AI technology," said Hartmut Schaper, chief executive officer, Azena. "We are looking forward to working with not only Hanwha Techwin and KT Corp but also the Korean community of edge AI application developers." Seamless hardware-software integration Cameras from Hanwha Techwin are globally recognized for quality and are in use all around the world. Models will integrate seamlessly with the apps from the Azena Application Store. Cameras can operate in the same user customisable way due to the open architecture and ecosystem from Azena This makes the new models more valuable in a range of uses as customers can at any time add or change functionality — from traditional security and safety use cases to apps that enhance operational intelligence or drive automation and other process improvements — all while using the same hardware, much like a smartphone. Cameras can operate in the same user-customizable way due to the open architecture and ecosystem from Azena. Benefits of an open platform approach "We are cultivating a flexible landscape to benefit all. App developers can rely on best-in-class hardware, and system integrators can select best-in-class apps from Azena's app market to provide a custom solution to end-users," said KiChul Kim, Head of Sales & Marketing at Hanwha Techwin Headquarters and Open Security & Safety Alliance (OSSA®) Board Member. The open platform approach from Azena and Hanwha Techwin decouples software from hardware. KT Corp's 5G MEC platform enables flexible deployment and provides highly scalable hybrid computing resources while reducing the TCO and lead time. This allows KT Corp's customers to harness technological advancements in edge AI video analytics as they become available in the future. "I believe that Hanwha Techwin and the Azena AI application platform powered by KT Corp 5G MEC technology allow us to make state of the art AI technology with 5G MEC available to a wide range of businesses and organizations across Korea," said Yoonsung Park, Leader of 5G MEC TF at KT Corp.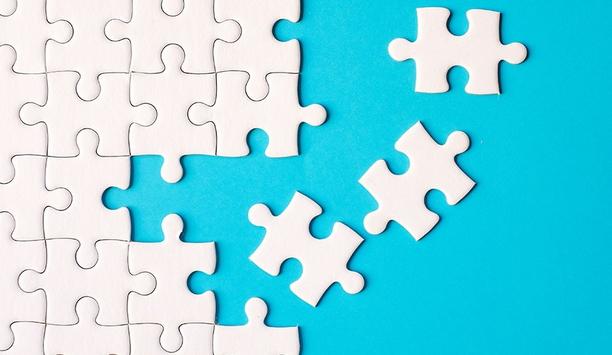 Who Should Provide Security Solutions – The Manufacturer Or The Integrator?
Assembling security solutions has long been considered the role of the integrator, whose role is to pick and choose the best technology tools and then to assemble the complete system. However, more manufacturers are offering pre-integrated end-to-end solutions that include multiple elements from the same manufacturer, designed to work seamlessly together. At the end of the day, end users want to know: Whose role is it to provide security 'solutions' – the manufacturer or the integrator? We asked our Expert Panel Roundtable.
Related white papers
Connected Video Technology for Safe Cities
Choosing the Right Storage Technology for Video Surveillance
The Borderless Control Room