Compro Network Video Recorders (NVR) / Network DVRs
(3)
Browse Network Video Recorders (NVR) / Network DVRs
Network Video Recorder (NVR) products updated recently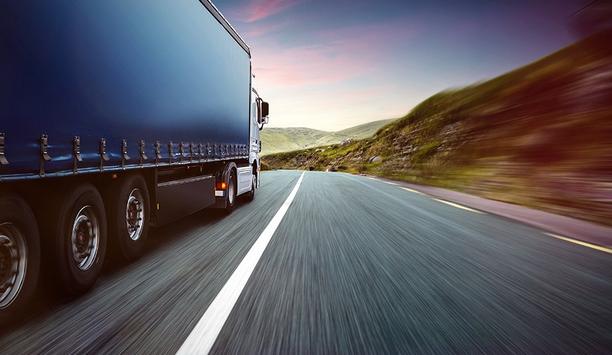 Securing Mobile Vehicles: The Cloud and Solving Transportation Industry Challenges
Securing Intelligent Transportation Systems (ITS) in the transportation industry is multi-faceted for a multitude of reasons. Pressures build for transit industry players to modernise their security systems, while also mitigating the vulnerabilities, risks, and growth-restrictions associated with proprietary as well as integrated solutions. There are the usual physical security obstacles when it comes to increasingly integrated solutions and retrofitting updated technologies into legacy systems. Starting with edge devices like cameras and intelligent sensors acquiring video, analytics and beyond, these edge devices are now found in almost all public transportation like buses, trains, subways, airplanes, cruise lines, and so much more. You can even find them in the world's last manually operated cable car systems in San Francisco. The next layer to consider is the infrastructure and networks that support these edge devices and connect them to centralized monitoring stations or a VMS. Without this layer, all efforts at the edge or stations are in vain as you lose the connection between the two. And the final layer to consider when building a comprehensive transit solution is the software, recording devices, or viewing stations themselves that capture and report the video. The challenge of mobility However, the transportation industry in particular has a very unique challenge that many others do not – mobility. As other industries become more connected and integrated, they don't usually have to consider going in and out or bouncing between networks as edge devices physically move. Obviously in the nature of transportation, this is key. Have you ever had a bad experience with your cellular, broadband or Wi-Fi at your home or office? You are not alone. The transportation industry in particular has a very unique challenge that many others do not – mobility Can you trust these same environments to record your surveillance video to the Cloud without losing any frames, non-stop 24 hours a day, 7 days a week, 365 days a year? To add to the complexity – how do you not only provide a reliable and secure solution when it's mobile, traveling at varying speeds, and can be in/out of coverage using various wireless technologies? Waiting to upload video from a transport vehicle when it comes into port, the station, or any centralized location is a reactive approach that simply will not do any longer. Transit operations require a more proactive approach today and the ability to constantly know what is going on at any given time on their mobile vehicles, and escalate that information to headquarters, authorities, or law enforcement if needed; which can only occur with real-time monitoring. This is the ultimate question when it comes to collecting, analyzing, and sharing data from mobile vehicles – how to get the video from public transportation vehicles alike to headquarters in real time! Managing video data In order to answer this question, let's get back to basics. The management and nature of video data differs greatly from conventional (IT) data. Not only is video conducted of large frames, but there are specific and important relationships among the frames and the timing between them. This relationship can easily get lost in translation if not handled properly. This is why it's critical to consider the proper way to transmit large frames while under unstable or variable networks. The Internet and its protocols were designed more than two decades ago and purposed for conventional data. Although the Internet itself has not changed, today's network environments run a lot faster, expand to further ranges, and support a variety of different types of data. Because the internet is more reliable and affordable than in the past some might think it can handle anything. However, it is good for data, but not for video. This combination makes it the perfect time to convert video recording to the Cloud! Video transmission protocol One of the main issues with today's technology is the degradation of video quality when transmitting video over the Internet. ITS are in dire need for reliable transmission of real-time video recording. To address this need a radical, yet proven, video transmission protocol has recently been introduced to the market. It uses AI technology and to adapt to different environments in order to always deliver high quality, complete video frames. This protocol, when equipped with encryption and authentication, enables video to be transmitted reliably and securely over the Internet in a cloud environment. One of the main issues with today's technology is the degradation of video quality when transmitting video over the Internet Finally, transportation industry has a video recording Cloud solution that is designed for (massive) video that can handle networks that might be experiencing high error rate. Such a protocol will not only answer the current challenges of the transportation industry, but also make the previously risky Cloud environment safe for even the most reserved environments and entities. With revolutionary transmission protocols, the time is now to consider adopting private Cloud for your transportation operations.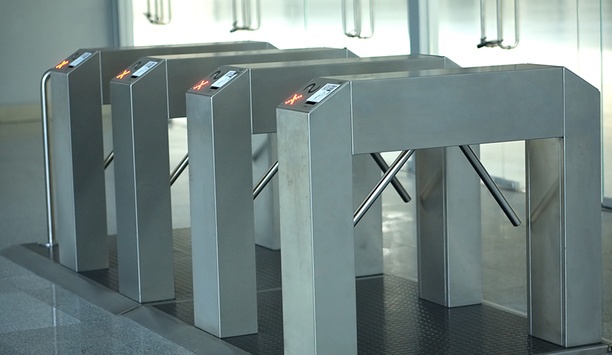 The Digital Transformation Of Modern Access Control Solutions
The safeguarding of premises through the monitoring of entrance and exit points has traditionally been a very manual aspect of security. Human operators have been relied on to make decisions about who to admit and deny based on levels of authorization and the appropriate credentials. The access control business, like many industries before it, is undergoing its own digital transformation But the access control business, like many industries before it, is undergoing its own digital transformation; one where the protection of premises, assets and people is increasingly delivered by interconnected systems utilising IoT devices and cloud infrastructure to offer greater levels of security and protection. Modern access control solutions range from simple card readers to two factor authentication systems using video surveillance as a secondary means of identification, right through to complex networks of thermal cameras, audio speakers and sensors. These systems, connected through the cloud, can be customized and scaled to meet the precise requirements of today's customer. And it's the ease of cloud integration, combined with open technologies and platforms that is encouraging increasing collaboration and exciting developments while rendering legacy systems largely unfit for purpose. Remote management and advanced diagnostics Cloud technology and IoT connectivity means remote management and advanced diagnostics form an integral part of every security solution.Cloud technology and IoT connectivity means remote management and advanced diagnostics form an integral part of every security solution. For example, as the world faces an unprecedented challenge and the COVID-19 pandemic continues to cause disruption, the ability to monitor and manage access to sites remotely is a welcome advantage for security teams who might otherwise have to check premises in person and risk breaking social distancing regulations. The benefits of not physically having to be on site extend to the locations within which these technologies can be utilised. As an example, within a critical infrastructure energy project, access can be granted remotely for maintenance on hard to reach locations. Advanced diagnostics can also play a part in such a scenario. When access control is integrated with video surveillance and IP audio, real-time monitoring of access points can identify possible trespassers with automated audio messages used to deter illegal access and making any dangers clear. And with video surveillance in the mix, high quality footage can be provided to authorities with real-time evidence of a crime in progress. Comprehensive protection in retail The use of connected technologies for advanced protection extends to many forward-looking applications. Within the retail industry, autonomous, cashier-less stores are already growing in popularity. Customers are able to use mobile technology to self-scan their chosen products and make payments, all from using a dedicated app. From an access control and security perspective, connected doors can be controlled to protect staff and monitor shopper movement. Remote management includes tasks such as rolling out firmware updates or restarting door controllers, with push notifications sent immediately to security personnel in the event of a breach or a door left open. Remote monitoring access control in storage In the storage facility space, this too can now be entirely run through the cloud with remote monitoring of access control and surveillance providing a secure and streamlined service. There is much to gain from automating the customer journey, where storage lockers are selected online and, following payment, customers are granted access. Through an app the customer can share their access with others, check event logs, and activate notifications. With traditional padlocks the sharing of access is not as practical, and it's not easy for managers to keep a record of storage locker access. Online doors and locks enable monitoring capabilities and heightened security for both operators and customers. The elimination of manual tasks, in both scenarios, represents cost savings. When doors are connected to the cloud, their geographical location is rendered largely irrelevant. Online doors and locks enable monitoring capabilities and heightened security for both operators and customers They become IoT devices which are fully integrated and remotely programmable from anywhere, at any time. This creates a powerful advantage for the managers of these environments, making it possible to report on the status of a whole chain of stores, or to monitor access to numerous storage facilities, using the intelligence that the technology provides from the data it collects. Open platforms powers continuous innovation All of these examples rely on open technology to make it possible, allowing developers and technology providers to avoid the pitfalls that come with the use of proprietary systems. The limitations of such systems have meant that the ideas, designs and concepts of the few have stifled the creativity and potential of the many, holding back innovation and letting the solutions become tired and their application predictable. Proprietary systems have meant that solution providers have been unable to meet their customers' requirements until the latest upgrade becomes available or a new solution is rolled out. This use of open technology enables a system that allows for collaboration, the sharing of ideas and for the creation of partnerships to produce ground-breaking new applications of technology. Open systems demonstrate a confidence in a vendor's own solutions and a willingness to share and encourage others to innovate and to facilitate joint learning. An example of the dynamic use of open technology is Axis' physical access control hardware, which enables partners to develop their own cloud-based software for control and analysis of access points, all the while building and expanding on Axis' technology platform. Modern access control solutions range from simple card readers to two factor authentication systems using video surveillance as a secondary means of identification Opportunities for growth Open hardware, systems and platforms create opportunities for smaller and younger companies to participate and compete, giving them a good starting point, and some leverage within the industry when building and improving upon existing, proven technologies. This is important for the evolution and continual relevance of the physical security industry in a digitally enabled world. Through increased collaboration across technology platforms, and utilising the full range of possibilities afforded by the cloud environment, the manufacturers, vendors and installers of today's IP enabled access control systems can continue to create smart solutions to meet the ever-changing demands and requirements of their customers across industry.
Cybersecurity: What We Can Do As An Industry
In 2017, IoT-based cyberattacks increased by 600%. As the industry moves towards the mass adoption of interconnected physical security devices, end users have found a plethora of advantages, broadening the scope of traditional video surveillance solutions beyond simple safety measures. Thanks in part to these recent advancements, our physical solutions are at a higher risk than ever before. With today's ever evolving digital landscape and the increasing complexity of physical and cyber-attacks, it's imperative to take specific precautions to combat these threats. Video surveillance systems Cybersecurity is not usually the first concern to come to mind When you think of a video surveillance system, cybersecurity is not usually the first concern to come to mind, since digital threats are usually thought of as separate from physical security. Unfortunately, these two are becoming increasingly intertwined as intruders continue to use inventive methods in order to access an organization's assets. Hacks and data breaches are among the top cyber concerns, but many overlook the fact that weak cybersecurity practices can lead to physical danger as well. Organizations that deploy video surveillance devices paired with advanced analytics programs often leave themselves vulnerable to a breach without even realizing it. While they may be intelligent, IoT devices are soft targets that cybercriminals and hackers can easily exploit, crippling a physical security system from the inside out. Physical security manufacturers Whether looking to simply gain access to internal data, or paralyze a system prior to a physical attack, allowing hackers easy access to surveillance systems can only end poorly. In order to stay competitive, manufacturers within the security industry are trading in their traditional analog technology and moving towards interconnected devices. Due to this, security can no longer be solely focused on the physical elements and end users have taken note. The first step towards more secured solutions starts with physical security manufacturers choosing to make cybersecurity a priority for all products, from endpoint to edge and beyond. Gone are the days of end users underestimating the importance of reliability within their solutions. Manufacturers that choose to invest time and research into the development of cyber-hardening will be ahead of the curve and an asset to all. Wireless communication systems Integrators also become complicit in any issues that may arise in the future Aside from simply making the commitment to improve cyber hygiene, there are solid steps that manufacturers can take. One simple action is incorporating tools and features into devices that allow end users to more easily configure their cyber protection settings. Similarly, working with a third party to perform penetration testing on products can help to ensure the backend security of IoT devices. This gives customers peace of mind and manufacturers a competitive edge. While deficient cybersecurity standards can reflect poorly on manufacturers by installing vulnerable devices on a network, integrators also become complicit in any issues that may arise in the future. Just last year, ADT was forced to settle a $16 million class action lawsuit when the company installed an unencrypted wireless communication system that rendered an organization open to hacks. Cybersecurity services In addition, we've all heard of the bans, taxes and tariffs the U.S. government has recently put on certain manufacturers, depending on their country of origin and cybersecurity practices. Lawsuits aside, employing proper cybersecurity standards can give integrators a competitive advantage. With the proliferation of hacks, malware, and ransomware, integrators that can ease their client's cyber-woes are already a step ahead. By choosing to work with cybersecurity-focused manufacturers who provide clients with vulnerability testing and educate end users on best practices, integrators can not only thrive but find new sources of RMR. Education, collaboration and participation are three pillars when tackling cybersecurity from all angles. For dealers and integrators who have yet to add cybersecurity services to their business portfolios, scouting out a strategic IT partner could be the answer. Unlocking countless opportunities Becoming educated on the topic of cybersecurity and its importance for an organization is the first step Physical security integrators who feel uncomfortable diving headfirst into the digital realm may find that strategically aligning themselves with an IT or cyber firm will unlock countless opportunities. By opening the door to a partnership with an IT-focused firm, integrators receive the benefit of cybersecurity insight on future projects and a new source of RMR through continued consulting with current customers. In exchange, the IT firm gains a new source of clients in an industry otherwise untapped. This is a win for all those involved. While manufacturers, dealers and integrators play a large part in the cybersecurity of physical systems, end users also play a crucial role. Becoming educated on the topic of cybersecurity and its importance for an organization is the first step. Commonplace cybersecurity standards Below is a list of commonplace cybersecurity standards that all organizations should work to implement for the protection of their own video surveillance solutions: Always keep camera firmware up to date for the latest cyber protections. Change default passwords, especially those of admins, to keep the system locked to outside users. Create different user groups with separate rights to ensure all users have only the permissions they need. Set an encryption key for surveillance recordings to safeguard footage against intruders and prevent hackers from accessing a system through a backdoor. Enable notifications, whether for error codes or storage failures, to keep up to date with all systems happenings. Create/configure an OpenVPN connection for secured remote access. Check the web server log on a regular basis to see who is accessing the system. Ensure that web crawling is forbidden to prevent images or data found on your device from being made searchable. Avoid exposing devices to the internet unless strictly necessary to reduce the risk of attacks. COMPRO IP Camera Series Integrates With Synology NAS System To Provide High Quality Surveillance Solution
COMPRO Technology Inc., a leading provider of innovative video surveillance solutions, recently announced that COMPRO IP cameras are now wider range IP camera compatibility with renowned Synology NAS system, to bring a high quality surveillance solution to the market. The combination of COMPRO IP cameras and Synology NAS system provides a perfect choice for users looking for a convenient mobile surveillance and video recording solution. Now COMPRO's users are able to create an optimal surveillance solution, adding to the signature backup and network storage functions that Synology has been well-known for. COMPRO is a professional manufacturer of IP cameras and surveillance solutions, and offers a wide range of IP cameras that reflect COMPRO's dedication to innovation, quality and continuous improvement. Synology NAS system provides a flexible and economic alternative to manage multiple IP cameras on a centralized web interface, introducing live view and video recording in both non-stop and motion-detection modes. This integration provides users of COMPRO IP cameras with an even wider range of options to create a professional video surveillance system. Since mobile device users have become the focus of the market, this integration provides an excellent surveillance solution combination that allows users to fully take the advantage of mobile cloud computing while also being able to enjoy Synology NAS's reliability with regards to storage and backup. Currently, there are 16 models of COMPRO IP cameras support Synology NAS system: TN series: TN50, TN50W, TN500, TN1500 IP series: IP50, IP55, IP60, IP70, IP530, IP540, IP550, IP570 NC series: NC1200, NC2200, NC3230, NC4230 To expand video recording of these camera series and offer more flexibility on IP solutions to users, COMPRO is glad to have the opportunity to work with Synology for system integration. There will also be more models to join this crew soon!
Compro Technology's Network Cameras Secure New Day Care Centre
Compro's IP60, IP70 and NC450 network cameras were installed at the day care centreCompro Technology, a leading manufacturer of a full range of IP surveillance and security products, has helped the Christian Life Church in California, U.S. successfully deploy more than a score of Compro network cameras to secure its newly opened day care centre and allow parents to check in on their children in the day care centre from anywhere and at anytime.For more than three quarters of a century, the Christian Life Church, located in Long Beach California, built lasting and meaningful relationships with local community. Plans were afoot to open a day care centre inside the church, and in September, children and families in this local community were about to see the plans materialise. With the opening date of the day care centre approaching, the church was in need of new surveillance cameras to secure the day care centre and, more importantly, to provide a means for the parents and families to access live camera video and see their children's activities in the day care centre via the Internet.After deliberation, the church decided to install Compro IP60 and IP70 network camera in the day care centre and put up a Compro NC450 outdoor bullet network camera to watch over the church's parking lot. Compro cameras were chosen mainly for their high-quality megapixel video streaming, friendly browser interface and cell phone monitoring capability. Additionally, the IP66-grade weather resistance, PoE, IR LEDs and IR-cut filter provided by NC450 are the reason why the church chose it for parking lot surveillance.Since the day care centre opened, the church staff and the parents have been satisfied with their new tool to check in on their children as they go about their daily tasks, all thanks to the smartConnect technology Compro introduced on its IP60 and IP70. The smartConnect technology enables remote camera viewing on a variety of Internet-connected devices, which includes PC, iPhone, Android Phone, tablet, PDA. The parents can also watch live camera feed right on their iPhone and Android phone using the exclusive Seedonk smartphone app.Once again, this Californian church has helped meet the needs of its members and brought positive effect to the local community.
Compro Showcases Home And Business SmartConnect Video Surveillance Technology At ISC West 2011
Compro's SmartConnect is the ideal for consumers who want a user-friendly camera for the home and the small/medium business 2011 marks the second year of Compro's attendance at the ISC West show. Today, we are giving you a preview of one of Compro's major themes at the ISC West 2011 - smartConnect technology, featured on Compro IP series network cameras. Why smartConnect?One of the key obstacles to the wide-spread adoption of IP-based surveillance camera system is the often complex and difficult-to-manage network routing issue. Over the years, home and SMB (small and medium businesses) users have been demanding an easy-to-use solution that requires no router configuration. The smartConnect technology is Compro's answer to consumers who want an IP camera that simply works out of the box. The technology adopts an intelligent networking engine powered by Seedonk to eliminate the complicated router configurations for good and provides consumers with simple plug-and-play camera setup. So whenever they buy a Compro IP camera with smartConnect, they can simply connect the cables, install the software, and immediately the camera kicks in and starts providing anytime, anywhere surveillance. Technology Advantages Compro smartConnect technology is built on a versatile Seedonk platform, which comprises Seedonk IM client, Seedonk mobile client, and Seedonk web client, all of which help Compro IP cameras stand out from the pack. The Seedonk IM client works like an instant messenger and lets users use one master ID/password to log on to and manage multiple cameras, saving them the hassle of remembering every camera's IP address. The Seedonk web client works on all popular web browsers on the market. The Seedonk iPhone and Android app bring consumers a unique mobile monitoring experience at no additional cost. Furthermore, as the technology uses a cloud server to facilitate the connection and viewing of IP cameras, many cloud-based surveillance applications are in the realm of possibility. The technology's proprietary communication protocol and data encryption support also makes it highly secure and reliable. Practical Applications Compro IP cameras with smartConnect offer a sea of viable real-world applications. They can secure properties and communities, record and broadcast life's important moments, bridge the communication between people, and help companies attract more business. For instance, smartConnect can be transformed into a powerful car theft prevention tool. How? The ease to use of smartConnect cameras lets car owners effortlessly set up cameras and remotely monitor their garage 24/7. Parents can also use the technology to keep an eye on their teen drivers. When a teenager gets on the road, the onboard Compro IP camera, when equipped with 3G connectivity, can live feed the interior view of the vehicle to the parents' smartphone. And in case anything unexpected happens, the camera can capture high-quality video evidence later used to distinguish responsibility.SmartConnect can also be a convenient tool to share our joyful moments with loved ones. Got family members or friends who cannot be at your wedding? The technology allows you to set up a wireless camera with ease and broadcast the wedding on the Internet. The cloud-based Compro DVR is based on the Seedonk platform and will bring great flexibility for home and SMB users With a simple mouse click, your relatives, friends, and Facebook buddies the world over can watch you walk down the aisle with that blissful look on your face.The technology can also no doubt be used to promote business for companies. For examples, a restaurant can easily set up cameras using smartConnect and let frequent diners check whether their favorite seat is still available. A beauty salon can use the technology to stream the video of fabulous hair stylist working magic on customers on its website. A parking lot owner can set up smartConnect cameras to let customers look for available spot in advance and then let them monitor their car on smartphones while they are shopping. Still, the technology has much untapped potential and countless new applications are waiting to be discovered. Future Cloud-based Service Since the technology utilizes a cloud server, there are numerous cloud-based, value-added surveillance applications in the future. Amid them, the cloud-based Seedonk DVR is currently in the making. The cloud-based DVR will offer motion-triggered recording, storage and retrieval of video recordings, multi-channel playback, etc. (with a service charge) The DVR will bring great flexibility and scalability for home and SMB users. Finally, given the impressive set of features, Compro smartConnect solution is something you won't want to miss at the 2011 ISC West.
Related white papers
How Security Systems Ensure Healthy Workplaces During COVID and After
Security Investments Retailers Should Consider For Their 2021 Budget
How End-to-End Video Security Solutions Can Help Your Organization With Social Distancing