MicroPower Technologies Network / IP Cameras
(2)
Browse Network / IP Cameras
IP camera products updated recently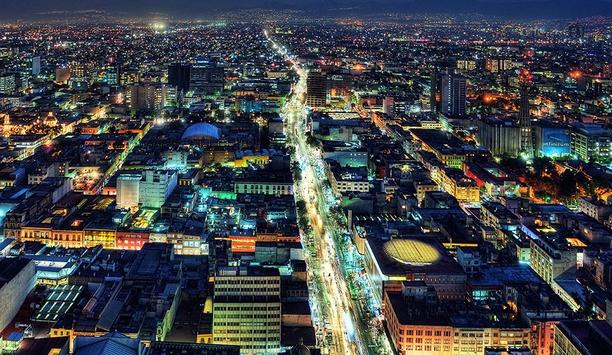 Safety In Smart Cities: How Video Surveillance Keeps Security Front And Center
Urban populations are expanding rapidly around the globe, with an expected growth of 1.56 billion by 2040. As the number of people living and working in cities continues to grow, the ability to keep everyone safe is an increasing challenge. However, technology companies are developing products and solutions with these futuristic cities in mind, as the reality is closer than you may think. Solutions that can help to watch over public places and share data insights with city workers and officials are increasingly enabling smart cities to improve the experience and safety of the people who reside there. Rising scope of 5G, AI, IoT and the Cloud The main foundations that underpin smart cities are 5G, Artificial Intelligence (AI), and the Internet of Things (IoT) and the Cloud. Each is equally important, and together, these technologies enable city officials to gather and analyze more detailed insights than ever before. For public safety in particular, having IoT and cloud systems in place will be one of the biggest factors to improving the quality of life for citizens. Smart cities have come a long way in the last few decades, but to truly make a smart city safe, real-time situational awareness and cross-agency collaboration are key areas which must be developed as a priority. Innovative surveillance cameras with integrated IoT Public places need to be safe, whether that is an open park, shopping center, or the main roads through towns Public places need to be safe, whether that is an open park, shopping center, or the main roads through towns. From dangerous drivers to terrorist attacks, petty crime on the streets to high profile bank robberies, innovative surveillance cameras with integrated IoT and cloud technologies can go some way to helping respond quickly to, and in some cases even prevent, the most serious incidents. Many existing safety systems in cities rely on aging and in some places legacy technology, such as video surveillance cameras. Many of these also use on-premises systems rather than utilising the benefits of the cloud. Smart programming to deliver greater insights These issues, though not creating a major problem today, do make it more challenging for governments and councils to update their security. Changing every camera in a city is a huge undertaking, but in turn, doing so would enable all cameras to be connected to the cloud, and provide more detailed information which can be analyzed by smart programming to deliver greater insights. The physical technologies that are currently present in most urban areas lack the intelligent connectivity, interoperability and integration interfaces that smart cities need. Adopting digital technologies isn't a luxury, but a necessity. Smart surveillance systems It enables teams to gather data from multiple sources throughout the city in real-time, and be alerted to incidents as soon as they occur. Increased connectivity and collaboration ensures that all teams that need to be aware of a situation are informed instantly. For example, a smart surveillance system can identify when a road accident has occurred. It can not only alert the nearest ambulance to attend the scene, but also the local police force to dispatch officers. An advanced system that can implement road diversions could also close roads around the incident immediately and divert traffic to other routes, keeping everyone moving and avoiding a build-up of vehicles. This is just one example: without digital systems, analyzing patterns of vehicle movements to address congestion issues could be compromised, as would the ability to build real-time crime maps and deploy data analytics which make predictive policing and more effective crowd management possible. Cloud-based technologies Cloud-based technologies provide the interoperability, scalability and automation Cloud-based technologies provide the interoperability, scalability and automation that is needed to overcome the limitations of traditional security systems. Using these, smart cities can develop a fully open systems architecture that delivers interoperation with both local and other remote open systems. The intelligence of cloud systems can not only continue to allow for greater insights as technology develops over time, but it can do so with minimal additional infrastructure investment. Smart surveillance in the real world Mexico City has a population of almost 9 million people, but if you include the whole metropolitan area, this number rises sharply to over 21 million in total, making it one of the largest cities on the planet. Seven years ago, the city first introduced its Safe City initiative, and ever since has been developing newer and smarter ways to keep its citizens safe. In particular, its cloud-based security initiative is making a huge impact. Over the past three years, Mexico City has installed 58,000 new video surveillance cameras throughout the city, in public spaces and on transport, all of which are connected to the City's C5 (Command, Control, Computers, Communications and Citizen Contact) facility. Smart Cities operations The solution enables officers as well as the general public to upload videos via a mobile app to share information quickly, fixed, body-worn and vehicle cameras can also be integrated to provide exceptional insight into the city's operations. The cloud-based platform can easily be upgraded to include the latest technology innovations such as license plate reading, behavioral analysis software, video analytics and facial recognition software, which will all continue to bring down crime rates and boost response times to incidents. The right cloud approach Making the shift to cloud-based systems enables smart cities to eliminate dependence on fiber-optic connectivity and take advantage of a variety of Internet and wireless connectivity options that can significantly reduce application and communication infrastructure costs. Smart cities need to be effective in years to come, not just in the present day, or else officials have missed one of the key aspects of a truly smart city. System designers must build technology foundations now that can be easily adapted in the future to support new infrastructure as it becomes available. Open system architecture An open system architecture will also be vital for smart cities to enhance their operations For example, this could include opting for a true cloud application that can support cloud-managed local devices and automate their management. An open system architecture will also be vital for smart cities to enhance their operations and deliver additional value-add services to citizens as greater capabilities become possible in the years to come. The advances today in cloud and IoT technologies are rapid, and city officials and authorities have more options now to develop their smart cities than ever before and crucially, to use these innovations to improve public safety. New safety features Though implementing these cloud-based systems now requires investment, as new safety features are designed, there will be lower costs and challenges associated with introducing these because the basic infrastructure will already exist. Whether that's gunshot detection or enabling the sharing of video infrastructure and data across multiple agencies in real time, smart video surveillance on cloud-based systems can bring a wealth of the new opportunities.
Biometrics Provides Industries With Security, Access Control And Data Protection
Several major players vigorously employ biometric recognition technologies around the globe. Governments use biometrics to control immigration, security, and create national databases of biometric profiles. Being one of the most striking examples, the Indian Aadhaar includes face photos, iris, and fingerprints of about 1.2 billion people. Financial institutions, on their part, make use of biometrics to protect transactions by confirming a client's identity, as well as develop and provide services without clients visiting the office. Besides, biometric technology ensures security and optimizes passenger traffic at transport facilities and collects data about customers, and investigates theft and other incidents in retail stores. Widespread use of biometrics Business, which suddenly boosted the development of biometrics, is an active user of biometric technology Business, which suddenly boosted the development of biometrics, is another active user of biometric technology. Industries choose biometric systems, as these systems are impossible to trick in terms of security, access control, and data protection. Being in demand in business, these three tasks are also relevant for the industry. However, the use of biometrics at industrial sites is discussed unfairly seldom. Therefore, it is the face identification that is the most convenient there, as workers often use gloves, or their hands may be contaminated, and the palm pattern is distorted by heavy labor. All these features make it difficult to recognize people by fingerprints or veins and significantly reduce identification reliability. Therefore, industries seek facial recognition solutions. Thus, let us demonstrate the application of face recognition technology at different enterprises, regardless of the area. Facial recognition use in incident management Facial biometric products are known to automate and improve the efficiency of security services by enriching any VMS system. These systems provide an opportunity of instantly informing the operator about recognized or unrecognized people, and their list membership, as well as save all the detected images for further security incident investigation. Furthermore, some sophisticated facial biometric systems even provide an opportunity to build a map of the movements of specific people around a site. Besides, it is relevant not only for conducting investigations but also in countering the spread of the COVID-19 virus. Identifying and tracking COVID-19 positive cases Therefore, if an employee or visitor with a positive COVID-19 test enters a facility, the system will help to track his/her movement and identify his/her specific location. It will also help to take the necessary measures for spot sanitary processing. Thus, the introduction of biometric facial recognition at the industrial enterprise can improve and speed up the incidents' response and investigations without spending hours watching the video archive. Access control system to secure physical assets The right access control system can help industries secure physical and informational assets The right access control system can help industries secure physical and informational assets, cut personnel costs, and keep employees safe. Facial recognition systems may enrich access control systems of any company by providing more security. As biometric characteristics, by which the system assesses the compliance of a person with the available profiles in the database, cannot be faked or passed. The human factor is also reduced to zero, due to the fact that while identity documents can be changed, the inspector can make a mistake or treat his/her task carelessly, be in collusion with an intruder, the biometric system simply compares a person in front of the camera with the biometric profiles database. Biometric facial identification software For example, RecFaces product Id-Gate, a specialized software product for reliable access control to the site, checks the access rights by using biometric facial identification alone or in conjunction with traditional IDs (electronic passes, access keys, etc.), which means that there is almost a zero probability of passing to the site by someone else's ID. The access control system's functionality allows one to strictly account the number and time of all the facility's visitors and also track their movement. When unauthorized access is attempted or a person from the stop list is detected, Id-Gate sends an automatic notification to the access control system and operator. Enhanced data and information security Even despite the division of access to different industrial enterprise areas, the security service needs to provide independent information system security. Employees with the same facility access rights may have different access rights to data. However, in that case, a personal password is not enough, as an employee may forget it, write it down and leave it as a reminder, tell a colleague to do something for him/her during the vacation, or just enter it at another person's presence. Password-free biometric authentication systems make the procedure user-friendly and secure Password-free biometric authentication Password-free biometric authentication systems make the procedure user-friendly and secure. Such systems usually provide an option of two-step verification when successful password entry is additionally confirmed by biometric recognition. Hence, it is particularly relevant due to the current lockdown in many countries. To sum up, the application of biometric technologies solves several issues of the industry, such as: Optimizes and partially automates the work of the security service, as it provides reliable identification and verification of visitors/employees, reduces the amount of time spent on finding a person on video and making a map of his/her movements, without spending hours on watching video archive in case of investigation. Provides a high level of reliability and protection from unauthorized access to the enterprise and the information system. Provides a two-step verification of the user/visitor (including password and biometric data) and almost eliminates the risk of substitution of user data/ID.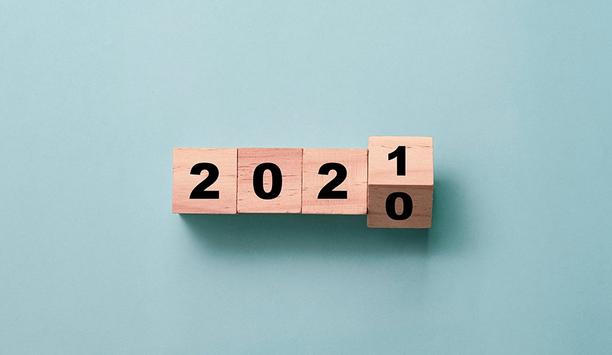 Trends And Challenges We Will See In The AI-driven Security Space In 2021
For decades, the nature of global safety has been evolving. From physical security threats like large-scale terrorist attacks and lone actor stabbings to chemical threats such as the Salisbury poisonings and even microbiological threats such as COVID-19, new challenges are constantly arising and the threat landscape we operate in today is constantly changing. Compounding the complexity of the security issues is the complexity and nature of attacks. With the economic downturn, there is the traditional rise in theft, violence and other crimes. Compound this with unmanned businesses and work-at-home staff, and there is a perfect storm for a rise in security threats. Artificial intelligence (AI) and specifically the branch of AI known as machine learning (ML), was already causing widespread disruption in many industries, including the security industry. AI has been a driving force to replace labor-based business models with integrated data and actionable intelligence that is context-aware. It has become apparent that AI will play a big part in the ongoing fight against both pandemics such as COVID-19, as well as other threats that we may face in the future. With all of this in mind, 2021 is poised to be a big year for AI growth. While AI is going to continue to impact our lives in dozens of ways, from smart sensors to face mask compliance detection, the following reflects a few top trends and challenges that I have my eye on for 2021 as we close out this year. The rise of smart city investments One such example is the increasing development of smart cities and how AI can be leveraged to build safe communities. To date, we've seen an increase in the number of smart city programmes around the globe; cities that are beginning to deploy innovative technologies for the management and ease of life services. Compounding the complexity of the security issues is the complexity and nature of attacks Typical development of a city includes standard infrastructure - roads, schools, power, water, transportation. Now, internet, data and AI capabilities are part of the standard infrastructure requirements for all new developments. AI promises to deliver increased efficiencies with the infrastructure that will accommodate growing populations while reducing our impact on the environment, resources, and communities. Global cities now account for more than half of the world's population, and the United Nations projects the number to balloon to 68% by mid-century. Owing to both demographic shifts and overall population growth, that means that around 2.5 billion people could be added to urban areas by the middle of the century, predicts the UN Department of Economic and Social Affairs (DESA). With an increase in population has come an increase in global spending on smart city initiatives to drive down the impact of growing urban concentration. Global spending on smart city initiatives is expected to total nearly $124 billion this year, an increase of 18.9% over 2019, according to IDC's Worldwide Semiannual Smart Cities Spending Guide, while Singapore, Tokyo, London and New York as the big spenders - expected to spend more than $1 billion in 2020. Using AI-driven technology to create safer public and private spaces Today, security solutions driven by AI are being developed and can be covertly deployed across a range of physical environments to protect the population in a more efficient, and accurate manner. As we look ahead to the future of public safety, it's clear that new AI technology can dramatically improve the effectiveness of today's physical security space. One such deployment is the use of video object recognition/computer vision software that can be integrated into existing video monitoring security (VMS) systems. These enhanced VMS systems can be deployed both inside and outside of buildings to identify risks and flag threats, such weapons, aggressive behaviours, theft, and safety compliance. This helps to minimize the impact of a breach by an early alert to onsite security in real-time to the location and nature of the potential threat, allowing them to intervene before a loss occurs. These same AI-enabled video solutions can similarly be used to provide advanced business operations in retail, logistics, and manufacturing organizations. Multi-sensor security solutions Also, targeted magnetic and radar sensor technologies, concealed in everyday objects like planter boxes or inside walls, can now scan individuals and bags entering a building for concealed threat objects. Using AI/machine learning, these two sensor solutions combined can identify metal content on the body and bag and match the item to a catalog of threat items, such as guns, rifles, knives and bombs. Security solutions driven by AI are being developed and can be covertly deployed across a range of physical environments Without this advanced multi-sensor solution, it becomes nearly impossible to discover a weapon on a person's body before it appears in an assailant's hands. This multi-sensor solution allows for touchless, unobtrusive access to a building, but allows for immediate notification to onsite security when a concealed threat is detected. The hidden technology thus empowers security staff to intercept threats before they evolve into a wider scale attack, while also maintaining the privacy and civil liberties of the public, unless, of course, they are carrying a concealed weapon or pose a physical threat. With the advent of sophisticated surveillance and technological innovation, a level of caution must be exerted. Despite the ongoing global debate, there remains little regulation about the use of AI technologies in today's physical security space. One thing is certain; it must be deployed in the right place, at the right time, with the right privacy and civil liberty protection objectives. People don't want to be protected by omnipresent, obstructive and overbearing security systems that infringe on their privacy and civil liberties. They want a proper balance between security and their current way of life, one that must be fused together. Technology and tracing COVID-19 Machine learning-based technologies are playing a substantial role in the response to the COVID-19 pandemic. Traditionally, the key purpose of surveillance systems has been to detect and deter threats, including the detection of visible and hidden weapons and abnormal behavior. While this, of course, remains a primary focus, today we are seeing how surveillance systems defend against new invisible threats, as well as rapidly automate the process of contact-tracing to capture and contain a virus before it spreads. Again, the ability to track and trace through parsing algorithms that can manage through enormous amounts of data provides a highly scalable and rapid response mechanism to control the spread of threats. AI has demonstrated potential for identifying those displaying symptoms of infectious diseases, without requiring physical human contact Although the threat may not be visible, it is just as destructive. By incorporating AI into existing technologies, government, healthcare and security professionals can monitor public spaces and environments through the combined use of digital and thermal video surveillance cameras and video management systems); just one of the solutions being explored. AI has demonstrated potential for identifying those displaying symptoms of infectious diseases, without requiring physical human contact. By Using AI-powered video analytic software, businesses can monitor face masks, social distancing and large gathering compliance and also detect elevated body temperature. Critically, technology must be capable of both identifying and tracking the virus but also be unobtrusive. An unobtrusive system that is adaptable enough to be deployed across a range of environments where the public gathers in enclosed spaces is necessary to be effective. Security in 2021 Technology has proven itself to be a valuable ally in times of crisis. For smart cities, the use of innovative AI/machine learning technologies will help optimize security solutions in areas that are brimming with potential. As we look ahead to the future of security in a world that is impacted by such a wide range of threats, from physical to chemical to microbiological, it's clear that new technologies, specifically AI can dramatically improve the effectiveness of security systems and help us to better defend against a wide spectrum of threats. Technology has a huge role to play in making our communities safe in 2021 and beyond, but for security systems to be effective, they must not be oppressive or obstructive. This will ensure they have the full support of the public - the key to success.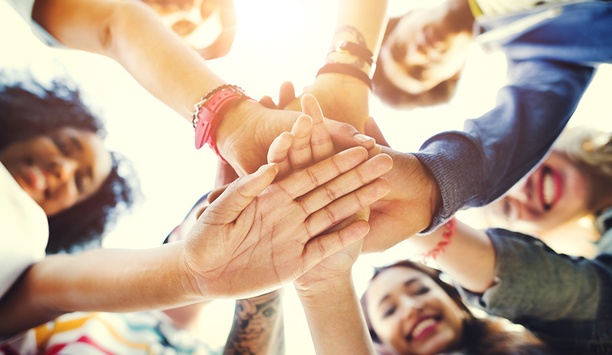 MicroPower Surveillance Platform Provides Cost-Effective, Wireless Security For North Hennepin Community College Parking Areas
The Customer Located in Brooklyn Park, Minnesota, North Hennepin Community College (NHCC) is one of the largest and most diverse community colleges in the state, serving more than 10,000 students enrolled in 60 degree and certificate programmes. With a rich tradition of excellence in teaching and learning, NHCC offers an exceptional student experience at one of the safest campuses in the country. NHCC's all-inclusive public safety program includes regular foot and vehicle patrol, set building alarms, access control and a campus-wide surveillance system. To further enhance student safety, NHCC has also installed MicroPower Technologies' solar-powered, wireless MicroPower Surveillance Platform in its main parking lot for powerful, cost-effective and reliable 24x7 coverage. The Challenge Campus safety is a top priority for college administrators, who are constantly looking for new ways to provide an open academic environment while ensuring student safety. With a far-reaching security plan already in place, North Hennepin Community College was left with one area that needed better coverage: the school's parking lots. "We see a large amount of activity in our parking lots, ranging from vehicle break-ins and tampering to hit and run accidents, which we have not been able to effectively monitor with our existing cameras," explained Erik Pakieser, Director of Public Safety at NHCC. "Staff, students and parents have asked for more coverage in these areas and we are committed to meeting their needs." However, limited by budget, the college simply could not afford to install a surveillance system that would require trenching concrete to install electrical and network cables. In addition, the building that would have to support any additional hardwired cameras in the parking lots did not have an adequate power supply. "Every time we discussed parking lot surveillance, the conversation was over before it began because of the extraordinarily high costs of hardwiring," added Pakieser. On the recommendation of Paragon, a single-source provider of converged IP/IT security solutions, NHCC selected the MicroPower Surveillance Platform to monitor activity across the South West Parking Lot, the campus' main parking area. "We didn't look at any other solutions," asserted Pakieser. "MicroPower was the only wireless solution available that would allow us the cover such a large area without running network or power cables, and deliver video we required." MicroPower Solution NHCC installed 10 MicroPower video surveillance cameras mounted on 40-foot light poles throughout the parking lot . As an open-platform system, MicroPower is managed using the existing Milestone Video Management System for easy, central monitoring. "We couldn't afford to invest in a separate client, so it was imperative that the new platform integrate seamlessly with the Milestone VMS," noted Pakieser. "If not, it would've been a deal-breaker." Public safety, human resource and maintenance personnel have access to the MicroPower platform, which is monitored in real-time by Public Safety officers. "Our officers like the MicroPower surveillance platform because they can see so much more than before and it is easy to manage using the familiar Milestone software," said Pakieser. The MicroPower Surveillance Platform is used primarily for public safety reasons, but human sauces sometimes leverages footage to resolve employee issues or liability claims. "All feedback on the new systems has been very positive." NHCC installed 10 MicroPower camerasthroughout the parking lot, which aremanaged using the existingMilestone Video Management System Paragon installed the MicroPower platform without difficulty, and all users were up and running with minimal training. "We upgraded the CMS to gain enhanced functionality with the MicroPower platform," added Pakieser. "Now, we have access to more search and playback featured that let us better leverage the excellent surveillance footage we have of the parking lot." Results According to Pakieser, the top selling feature of the MicroPower Surveillance Platform is the dramatic cost-savings it delivers. Its unique zero-cable design minimizes deployment time, reduces installation complexity and does not require trenching. "There was simply no way we could've moved forward if we had to trench, so having a wireless option was a very, very big deal," stated Pakieser. A hardwired surveillance system would've cost thousands more, making it unfeasible. "A wireless solution was the difference between having parking lot surveillance and not." The college has also seen a reduction in operational expenses since deploying the solar-powered MicroPower Surveillance Platform, which operates on only ¾ Watts and supplies a minimum of five days of back-up power on a single charge of its battery packs. "We can cut our electricity costs because we aren't powering the cameras," said Pakieser, who added that the college doesn't have to worry about overloading its existing power supply either. "MicroPower helps with our budget and allows us to reduce our environmental footprint – a fact that has been well-received by the campus community." Maintenance costs have also been lowered, due in part to the durability of the cameras. In fact, the college has experienced no downtime since they were installed. "The cameras also hold up well under the extreme weather conditions here in Minnesota," said Pakieser. In fact, the system has required little to no maintenance so far. Public Service officers also save time because they no longer have to patrol the area on foot. "We can use the system in lieu of foot patrol, and quickly and easily review high-quality video to expedite investigations." Pakieser also likes that MicroPower incorporates security features and a robust wireless network protocol to ensure that video data is protected and highly available, even in the event of network disruptions. "The IT team had no problem getting the platform running on the network and can easily support the system to ensure optimal uptime". The MicroPower solution has changed the face of security at NHCC, providing remote, wireless surveillance where it was once impossible. "From a security standpoint, the MicroPower platform has been a huge help in our daily monitoring and investigating of parking lot incidents and a proactive step towards complete, campus-wide security," concluded Pakieser. By providing high-quality video footage of the parking lot, the new system will also help reduce the potentially high costs of liability claims. "We are very happy with the performance, reliability and cost-effectiveness of the MicroPower Surveillance Platform and plan to install it across our other two working parking in the very near future".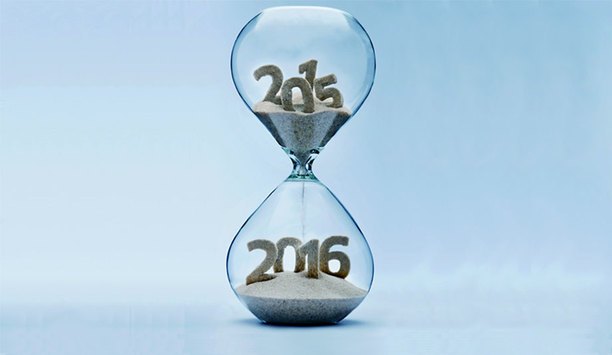 SourceSecurity.com 2015 Review And 2016 Forecast
2015 has been an eventful year for the physical security industry. As 2016 looms, the pace of industry change shows no sign of decreasing. Seeking insights into the state of the physical security market at year-end, SourceSecurity.com this month is publishing dozens of 2015 Review and 2016 Forecast articles submitted by manufacturers, integrators and other industry leaders. Taken together, the articles portray a mostly optimistic view of the industry's present, and an even more hopeful view anticipating the year ahead. This article will provide a compilation of that variety of viewpoints with links to the individual articles. We appreciate all the contributions to our Review and Forecast initiative, and welcome any feedback. Nobody could have predicted the significant number of international security and terrorism threats this year, says one contributor. Undoubtedly this will result in even closer ties among the security industry, police and security services moving forward, as everyone looks to further enhance public safety. Combine Physical And Cyber Security The nature of risk has changed, and there is a blurring of lines between cyber, physical and online security. These changes are spurring organisational changes as well. Concern over cyber-attacks via physical security networks grew in 2015, as more and more networked devices interact with security systems. The IT department continues to be a big buying influence as networked systems thrive. Developing IT-friendly solutions and communicating effectively to IT-focused buyers (whose needs can be slightly different than traditional security-focused buyers) is more important than ever. Cybersecurity concerns are likely to see a broader focus beyond the servers, workstations and communications infrastructure that we are used to, growing to encompass appliances, vehicles, factories, utility infrastructure, medical devices, and myriad other devices that will eventually all be connected to the Internet – and therein lies the ongoing task. There is a blurring of lines between cyber, physical and online security Needs: Personnel, ROI And Good Integrators Given the growing economy, one challenge is to find and retain top talent, especially in the North American business. One company pointed to the tight employment market that has made it difficult to fill several open positions needed because of growth. The tightening labour market has propelled to the forefront a pressing need for talent. There are fewer candidates for security officer openings – and openings in most industries. The competition for top talent is escalating. End users are also seeing change. The economy and economics demand that end user organisations direct their decision-making based on two very well-known terms, return on investment (ROI) and total cost of ownership (TCO). One unexpected development integrators began to see in 2015 is that they no longer have to be the lowest bidder to win a project. Customers are starting to see value in working with a knowledgeable and reputable systems integrator. Integrators continue to bring new value to customers through new capabilities enabled by the Internet of Things. By utilising connected technology and sensors, security integrators are able to provide increased business intelligence across systems. One manufacturer says security projects seem very attractive because they normally can bring up to 30% profit for a standard security system installation. IT and networking professionals can install IP-based security systems, and there is a wide variety of cost-effective high-tech products available for every need. Interoperability will be the major trend of 2016 in the security industry. Initiatives like open standards and cooperation among suppliers are emerging to help companies react faster to changing security demands. The tight employment market has resulted in fewer candidates to fill security officer openings Video Sector Leading Industry Change The video sector displayed perhaps the most change in the physical security market in 2015. Perhaps there was some slim-down in scope and size of video projects this year, but one contributor certainly saw an upswing in new project installations. In 2015, the industry saw much more scrutiny placed on the quality of the video stream at display level. And new networked systems are meeting the demand. The end customer is expecting pristine, non-pixelated imagery. The affordable technology within the newest-generation of PCs and workstations from the CPU and graphics standpoint allow multiple views of high-definition camera activity. Other contributors agreed that video surveillance technology continues to evolve at a strong pace with improvements in resolution, integration, intelligence and bandwidth utilisation – all of which contribute to better overall security and cost-efficiency. There is also a broader variety of vertical markets showing an increasing need for video surveillance; security vendors must be versatile in their product offering. The products themselves must be highly scalable and must provide high performance at a competitive price. One-Stop System Or Better Integration? The tension continued in the market in 2015 between the need for effective integration of "best of breed" systems from a variety of manufacturers and a preference for a one-stop total system from a single manufacturer. Our contributors made good arguments for each. One company expects those with comprehensive solutions using embedded intelligence will dominate the business. This requires a dedicated focus on innovation in intelligent solutions rather than specific products, they say. "2016 will involve not only digitising the physical world, but also in understanding it with applications that go beyond the realm of security into business intelligence to generate actionable insights. This is the way of the future." The cost of megapixel cameras has dropped dramatically as this functionality is now available on chips Another contributor sees a continuing and growing need to support heterogeneous systems that may include multiple brands of cameras and other devices, driven in part by the fast pace of new model introductions. Prediction: This trend will continue, and could even increase, through 2016. The industry also experienced more price pressure on hardware than in previous years. The discussion of price versus value will be a common one in 2016. There can only be one player with the lowest cost, but there is a part of the market focused just on cost. However, many companies will keep building on value and quality. The "siliconisation" of surveillance cameras has had a great impact on the security industry, especially this year. The cost of complex megapixel cameras has decreased dramatically as this functionality is now available on chips. The camera industry has gone from innovating on the camera's performance and functionality to acting more like the PC OEM business, and this siliconisation is driving industry commoditization. Smarter Systems Coming Fast More intelligent systems offer plenty of opportunity for the market. The inclusion of high-quality analytics on board the camera, says one company, will be a continuing trend in 2016 and beyond. 2015 saw an accelerated adoption of thermal cameras with video analytics. Several contributors predict that the adoption of video analytics will continue to grow. There will be more enterprise-level and mission-critical installations where analytics are specified into the system. The technology will also trickle down into everyday installations, like larger retail stores, schools and offices. Indeed, video analytics are experiencing a renaissance, with even more applications of analytics likely in 2016. Another contributor predicts that increasingly accurate camera- and server-based analytics applications, available in 2016, can provide valuable data and insights for business operations, management and more. 4K cameras will likely continue to dominate new offerings in 2016. However, one contributor points out that 4K surveillance faces diverse technical challenges. Every element in the video surveillance collection chain — lenses, sensors, image processors, local-site transport (LST), monitors, codecs, HDDs, and WAN interfaces — must be "ready for prime time" in order for the mainstream market to migrate to the higher resolution. Every element in the video surveillance collection chain - from lenses to image processors - must be ready for the migration to 4K resolution However, analog is still dominant in parts of the market with some still reluctant to make the move to HD and IP. However, 2016 will see a new generation of high-performance IP camera (4K) become established in the market. Cyber-security is another concern in the video market, as well as the physical security market in general. More attention is being paid to IT security because of high-profile cyber-attacks and data theft incidents, accelerating the adoption of IT security standards by system manufacturers and integrators. Wireless And Other Trends Wireless connectivity is a coming trend. A cost-effective solution is to upgrade network connectivity with a novel breed of wireless technology, millimeter wave (mmWave), which is the next unlicensed band. One participant attributes their success to not following trends. They favour an approach of questioning conventional wisdom and placing the greatest emphasis on customer benefits. They see themselves not as a manufacturer but as a provider of solutions that provides added value for the customer. It seems that regardless of the economic gains or losses over any given period of time, video surveillance continues to grow at a good to great clip. The demand for surveillance is always there, and the request from the end users and channels are always the same – great technology at a fair total cost, that allows them to run their business more efficiently, effectively and safely. The appearance of numerous mobile credential offerings signals the "beginning of the end" for card-based identity Access Control, Biometrics, And Beyond News in the marketplace in 2015 included the rise in advanced biometrics, the development of more and more mobile applications for access control and important acquisitions that put smaller manufacturers on the map. 2016 will see an acceleration in the broad adoption of fingerprint solutions for corporate security applications. The market is maturing and producing reliable, effective and secure solutions that specifically address the issues that caused concern in previous years such as dirty fingers or spoofing attempts. One contributor sees a growing awareness in the C-suite of the perils of unauthorised entry, often called "piggybacking" or "tailgating" in security vocabulary. Top executives are becoming more aware of the threat and the potential cost of such threats, and they're motivating their organisations to take action. How customers interface with solution providers is changing. One (cloud-based) company seeks to become "strategic partners" – to become "part of [the] customers' overall planning and embedded in their organisation." In effect, they are looking to add value every day. Market research is showing that IP access control is gaining significant strength and growing at rates that the IP surveillance world experienced for the last 8 -10 years. End user organisations continue to contain costs any way they can and have an interest in being as green as possible. The Changing World Of Credentialing The world of credentialing in the access control market is changing rapidly. The appearance of numerous mobile credential offerings signals the "beginning of the end" of card-based identity. Mobile offerings are strengthening in general. In fact, "invisible" access credentials are coming into their own, thanks in large part to technologies that enable smartphones to be used as electronic keys for locking and unlocking doors. Customers increasingly expect similar types of experiences where they live, learn and work, which is impacting how they interface with their company's systems. The transition to electronic credentials is increasing as a result of more awareness of credential options and tangible improvements in operating efficiency. Security will move to a much greater focus on the user experience. The rising drone threat is pushing the development of low-cost radar and other solutions for detection and interception In contrast, the increase in school shootings and other emergency situations in 2015 has made ID badging top-of-mind for facilities throughout the country, says one contributor. Instead of upgrading or replacing hardware, end users in many cases will be able to upgrade the software to have new features, even related to systems like key control. In general, key control is gaining mindshare. Whereas previously key management systems and lockers for asset management were seen as a periphery issue, facilities and security managers are now starting to see them as a vital part of the overall security strategy. There are other trends, too. The rising drone threat will bolster development of low-cost radar and other solutions. However, the industry will still need to resolve the issue of safe and effective interception. In fact, drones are only one of the futuristic trends likely to impact the market in 2015. The Middle East is a particular hotbed for vehicle barriers and other increased security measures for explosive-laden vehicles. One company focuses on providing real-time information to security personnel and first responders to help them identify, respond and mitigate emergency situations. Looking Ahead To 2016 In the new year, look for predictive security to be a more prevalent theme as organisations are tasked with not only providing more data but making sense of the data for use in improving security operations. Also, digitalisation for consumers (social media, tech offerings from financial companies and wireless service providers) are helping to drive IP conversion in the security industry: the advantages people have at home are desired at work, too. We should expect that more of the large technology giants known outside of our industry will enter the professional security market, predicts another contributor, as the trend towards networking and more advanced integration continues to gain traction. See the full coverage of 2015/2016 Review and Forecast articles here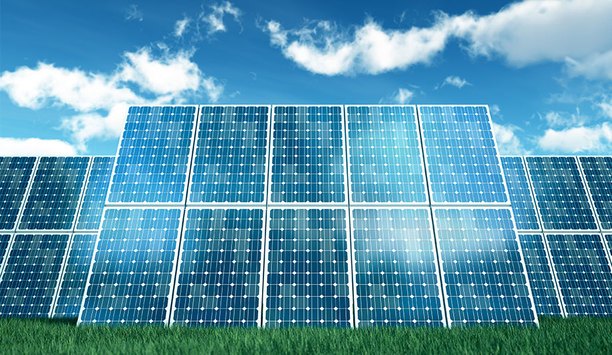 Solar And Wireless Video Surveillance Technologies Continue To Revolutionize Security Market
Video surveillance technologies such as solar and wireless security which are cost-effective and sustainable have witnessed increased adoption. Innovative end-user focused security companies will flourish in the coming years as new market verticals are looking to address security issues. Evolution Of Surveillance Looking back over the past year, it is easy to see how the security industry has continued to realise substantial gains. Some of these gains have been financial, some have been brought on by consolidation, and others have been delivered through the promise of interoperability. Most importantly, we've also seen users benefitting from the growing adoption of emerging technologies across a wide variety of business sectors. The next evolution of the surveillance market is around the corner. The economy and economics demand that organisations use decision-making that focuses on two very well-known terms, return on investment (ROI) and total cost of ownership (TCO). Security and surveillance departments compete with other disciplines for a piece of an organisation's budget and, therefore, have to focus on generating positive returns. Fortunately, surveillance investments are able to deliver a significant amount of value in helping protect people and infrastructure, and users have also found ways to enhance the value of these solutions for uses beyond the security sector. Security In Education Sector But there are vertical markets, such as education for example, that face a real-world need to protect from the threat of violence. Although security-based decisions in the education space are often driven by strong emotional response, budgets are still a significant factor. At MicroPower, we are committed to helping schools stay vigilant. In December, we will announce a school security grant program, designed to help schools build a proactive perimeter security program. This grant program is part of our effort to give back to the industry and help ensure K-12 schools can deploy the technologies necessary to protect against threats. MicroPower are committed to helping schools build a proactive perimeter security program Physical Security Across Markets 2015 has also been an interesting year for the critical infrastructure and logistics markets. These environments recognize a long-overdue need to address risks to the perimeter, and ingress and egress points. Surveillance technology not only helps secure these sites, it can be used to monitor traffic and operations, adding more value to the organisation. But whether these markets continue to be robust remains to be seen. The fluctuation in the price of oil changes the perspective, and we will be observing how these prices will affect the market in 2016. New Security Trends And Technologies In the New Year, we can expect to see a number of building trends. The rise in the adoption of technologies that have been proven in other markets, such as solar and wireless, will continue. In the security sector, such advanced systems can help reduce costs dramatically. The continued commoditization of video surveillance cameras will also continue to revolutionize the market over the next year. Companies that end up on top will do so by differentiating with meaningful benefits, and organisations that focus exclusively on price will prove to be unsuccessful. MicroPower Technologies was well received in the marketplace in 2015, and was fortunate to be honored with multiple industry awards for innovations in video surveillance. Our organisation's business results are now defined by multiples as opposed to the previous year, and we look forward to keeping up the momentum we gained in 2015. The security market is a sound and sustainable business for innovative companies that can effectively address the risks and issues facing end users. At year-end and looking ahead, there is much potential yet to be realized in use cases for surveillance technologies that leverage sustainable, cost-effective energy and communication solutions to drive new levels of security and efficiency for the end user. See the full coverage of 2015/2016 Review and Forecast articles here
Related white papers
Cloud Video and Smart Cities
Security Investments Retailers Should Consider For Their 2021 Budget
Optimize Your Business with Analytics and AI