MicroPower Technologies Network / IP Cameras
(2)
Browse Network / IP Cameras
IP camera products updated recently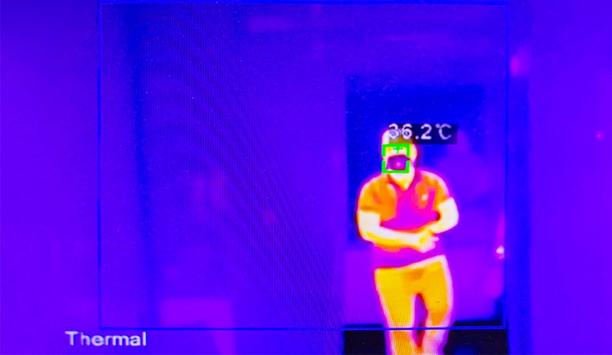 Edge Computing, AI and Thermal Imaging – The Future of Smart Security
Smart security is advancing rapidly. As AI and 4K rise in adoption on smart video cameras, these higher video resolutions are driving the demand for more data to be stored on-camera. AI and smart video promise to extract greater insights from security video. Complex, extensive camera networks will already require a large amount of data storage, particularly if this is 24/7 monitoring from smart video-enabled devices. With 4K-compliant cameras projected to make up over 24% of all network cameras shipped by 2023 – there is a fast-growing desire for reliable storage on-board security cameras. The question for businesses is: do they look to break up their existing smart video network, by separating and compartmentalising cameras to handle data requirements, or do they increase its storage capabilities? As some people begin to venture out and return to work following initial COVID-19 measures, we are also seeing demand for thermal imaging technology increase. New technology like this combined with more of these always-on systems being rolled out, means organizations will need to carefully consider their smart video strategy. Newer edge computing will play an important role in capturing, collecting, and analyzing data and there are some key trends you can expect to see as a result of this evolution. There are many more types of cameras being used today, such as body cameras, dashboard cameras, and new Internet of Things (IoT) devices and sensors. Video data is so rich nowadays, you can analyze it and deduce a lot of valuable information in real-time, instead of post-event. Edge computing and smart security As public cloud adoption grew, companies and organizations saw the platform as a centralized location for big data. However, recently there's been opposition to that trend. Instead we are now seeing data processed at the edge, rather than in the cloud. There is one main reason for this change in preference: latency. Newer edge computing will play an important role in capturing, collecting, and analyzing data Latency is an important consideration when trying to carry out real-time pattern recognition. It's very difficult for cameras to process data – 4K surveillance video recorded 24/7 – if it has to go back to a centralized data center hundreds of miles away. This data analysis needs to happen quickly in order to be timely and applicable to dynamic situations, such as public safety. By storing relevant data at the edge, AI inferencing can happen much faster. Doing so can lead to safer communities, more effective operations, and smarter infrastructure. UHD and storage AI-enabled applications and capabilities, such as pattern recognition, depend on high-definition resolutions such as 4K – also known as Ultra High Definition (UHD). This detailed data has a major impact on storage – both the capacity and speeds at which it needs to be written, and the network. Compared to HD, 4K video has much higher storage requirements and we even have 8K on the horizon. As we know, 4K video has four times the number of pixels as HD video. In addition, 4K compliant video supports 8, 10, and 12 bits per channel that translate to 24-, 30- or 36-bit color depth per pixel. A similar pattern holds for HD — more color using 24 bits or less color using 10 or 12 bits in color depth per pixel. Altogether, there is up to a 5.7x increase in bits generated by 4K vs. 1080 pixel video. Larger video files place new demands on data infrastructure for both video production and surveillance. Which means investing in data infrastructure becomes a key consideration when looking into smart security. Always-on connectivity Whether designing solutions that have limited connectivity or ultra-fast 5G capabilities, most smart security solutions need to operate 24/7, regardless of their environment. Yet, on occasion, the underlying hardware and software systems fail. In the event of this, it is important to establish a failover process to ensure continued operation or restore data after a failure, including everything from traffic control to sensors to camera feeds and more. Consider the example of a hospital with dozens or even over a hundred cameras connected to a centralized recorder via IP. If the Ethernet goes down, no video can be captured. Such an event could pose a serious threat to the safety and security of hospital patients and staff. For this reason, microSD cards are used in cameras to enable continuous recording. Software tools – powered by AI – can then "patch" missing data streams with the content captured on the card to ensure the video stream can be viewed chronologically with no content gaps. Thermal imaging Health and safety is the number one priority for all organizations as people return to work and public spaces. Some organizations are deploying thermal imaging to help screen individuals for symptoms as they return. Organizations that operate with warehouses, depots and assembly lines will traditionally have large amounts of cameras located outside of the entrance. With thermal imaging smart video in place, these cameras can now serve a dual purpose as a screening device. The thermal imaging technology is capable of detecting elevated body temperatures, with 10-25 workers being scanned in one shot, from one camera – making it an efficient and accurate process. This way, staff can use the information to help identify people who may need further screening, testing, and/or isolation before returning to work. There are many more types of cameras being used today, such as body cameras, dashboard cameras, and new Internet of Things (IoT) devices While this may not increase data storage requirements, it can change your retention policies and practices. Smart security today is about utilising AI and edge computing, to deliver an always-on, high-resolution video provision that can help keep people safe 24/7. These trends increase the demands and importance of monitoring, which means requirements of the supporting data infrastructure improve to match that, including the ability to proactively manage the infrastructure to help ensure reliable operation. Companies need to make sure they have considered all the storage and policy challenges as part of their smart security strategy for the future.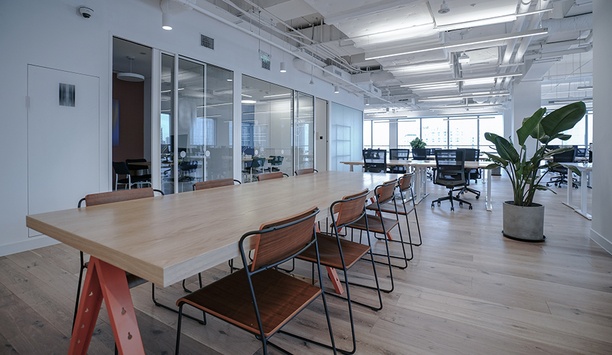 The Increased Role Of Video Surveillance Technology In Our Changing Environment
Today's environment has evolved into something that according to some may seem unexplainable. But in the context of video surveillance, this is something that we understand. Allow me to shed some light and understanding in terms of security and why it truly is a necessity. Security is not a luxury, it is a necessity. An essential practice now peaking the interests of all businesses small and large. A video surveillance system is a cost effective option that does not require monitoring fees. As business slows, temporarily shuts down or closes, an increase in vacant properties is inevitable. This pandemic will continue to put severe pressure on many businesses around the country. With so many considered non-essential, it is really sad to see how many must shutter their doors and lay off employees. Keeping an eye out for suspicious activity using a commercial grade surveillance system that supports advanced analytics, may end up saving your potential customers thousands of dollars down the road. Demand For Video Surveillance And Security Products We can certainly draw on the conclusion that security is a "need" more so than a "want". Times like this just further cement that thought process. In today's economic spiral, people aren't actively looking for lighting controls or home theaters. What they look for is a way to keep their loved ones safe, protect their homes, businesses and property. In my opinion, you will see video surveillance and security product sales skyrocket in the coming months and years. It has been reported that response times for first responders may be impacted as a result of COVID-19, leaving those with bad intent more time to ransack a property knowing that law enforcement may be slow to respond. Criminals will always take advantage of the situation. All we can do as a community is use common sense, stay vigilant and watch out for one another. For some of us that may mean mitigating risks with technology. Affordable Video Monitoring Solutions Having a solution that can quickly and securely share video footage may be the difference between identifying a perpetrator and becoming a victim. Ella, a video search platform developed by IC Realtime, makes every second of video instantly searchable and shareable, either with the authorities or your neighborhood social apps. Plus it is compatible with any RTSP streaming device. To wrap this up, it's not about pointing out the obvious, it's really about bringing awareness as to how technologies can be implemented to provide peace of mind without breaking the bank. Video surveillance technology is a way to do that and provide added security for you, your family and your business.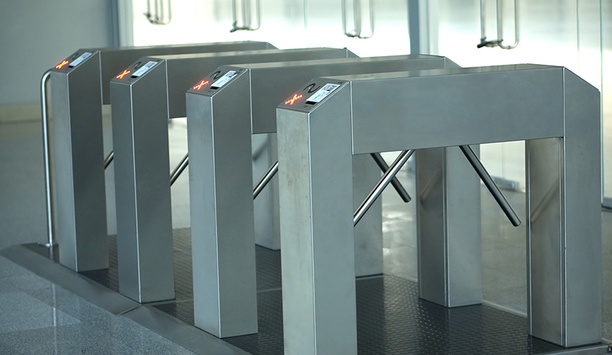 The Digital Transformation Of Modern Access Control Solutions
The safeguarding of premises through the monitoring of entrance and exit points has traditionally been a very manual aspect of security. Human operators have been relied on to make decisions about who to admit and deny based on levels of authorization and the appropriate credentials. The access control business, like many industries before it, is undergoing its own digital transformation But the access control business, like many industries before it, is undergoing its own digital transformation; one where the protection of premises, assets and people is increasingly delivered by interconnected systems utilising IoT devices and cloud infrastructure to offer greater levels of security and protection. Modern access control solutions range from simple card readers to two factor authentication systems using video surveillance as a secondary means of identification, right through to complex networks of thermal cameras, audio speakers and sensors. These systems, connected through the cloud, can be customized and scaled to meet the precise requirements of today's customer. And it's the ease of cloud integration, combined with open technologies and platforms that is encouraging increasing collaboration and exciting developments while rendering legacy systems largely unfit for purpose. Remote management and advanced diagnostics Cloud technology and IoT connectivity means remote management and advanced diagnostics form an integral part of every security solution.Cloud technology and IoT connectivity means remote management and advanced diagnostics form an integral part of every security solution. For example, as the world faces an unprecedented challenge and the COVID-19 pandemic continues to cause disruption, the ability to monitor and manage access to sites remotely is a welcome advantage for security teams who might otherwise have to check premises in person and risk breaking social distancing regulations. The benefits of not physically having to be on site extend to the locations within which these technologies can be utilised. As an example, within a critical infrastructure energy project, access can be granted remotely for maintenance on hard to reach locations. Advanced diagnostics can also play a part in such a scenario. When access control is integrated with video surveillance and IP audio, real-time monitoring of access points can identify possible trespassers with automated audio messages used to deter illegal access and making any dangers clear. And with video surveillance in the mix, high quality footage can be provided to authorities with real-time evidence of a crime in progress. Comprehensive protection in retail The use of connected technologies for advanced protection extends to many forward-looking applications. Within the retail industry, autonomous, cashier-less stores are already growing in popularity. Customers are able to use mobile technology to self-scan their chosen products and make payments, all from using a dedicated app. From an access control and security perspective, connected doors can be controlled to protect staff and monitor shopper movement. Remote management includes tasks such as rolling out firmware updates or restarting door controllers, with push notifications sent immediately to security personnel in the event of a breach or a door left open. Remote monitoring access control in storage In the storage facility space, this too can now be entirely run through the cloud with remote monitoring of access control and surveillance providing a secure and streamlined service. There is much to gain from automating the customer journey, where storage lockers are selected online and, following payment, customers are granted access. Through an app the customer can share their access with others, check event logs, and activate notifications. With traditional padlocks the sharing of access is not as practical, and it's not easy for managers to keep a record of storage locker access. Online doors and locks enable monitoring capabilities and heightened security for both operators and customers. The elimination of manual tasks, in both scenarios, represents cost savings. When doors are connected to the cloud, their geographical location is rendered largely irrelevant. Online doors and locks enable monitoring capabilities and heightened security for both operators and customers They become IoT devices which are fully integrated and remotely programmable from anywhere, at any time. This creates a powerful advantage for the managers of these environments, making it possible to report on the status of a whole chain of stores, or to monitor access to numerous storage facilities, using the intelligence that the technology provides from the data it collects. Open platforms powers continuous innovation All of these examples rely on open technology to make it possible, allowing developers and technology providers to avoid the pitfalls that come with the use of proprietary systems. The limitations of such systems have meant that the ideas, designs and concepts of the few have stifled the creativity and potential of the many, holding back innovation and letting the solutions become tired and their application predictable. Proprietary systems have meant that solution providers have been unable to meet their customers' requirements until the latest upgrade becomes available or a new solution is rolled out. This use of open technology enables a system that allows for collaboration, the sharing of ideas and for the creation of partnerships to produce ground-breaking new applications of technology. Open systems demonstrate a confidence in a vendor's own solutions and a willingness to share and encourage others to innovate and to facilitate joint learning. An example of the dynamic use of open technology is Axis' physical access control hardware, which enables partners to develop their own cloud-based software for control and analysis of access points, all the while building and expanding on Axis' technology platform. Modern access control solutions range from simple card readers to two factor authentication systems using video surveillance as a secondary means of identification Opportunities for growth Open hardware, systems and platforms create opportunities for smaller and younger companies to participate and compete, giving them a good starting point, and some leverage within the industry when building and improving upon existing, proven technologies. This is important for the evolution and continual relevance of the physical security industry in a digitally enabled world. Through increased collaboration across technology platforms, and utilising the full range of possibilities afforded by the cloud environment, the manufacturers, vendors and installers of today's IP enabled access control systems can continue to create smart solutions to meet the ever-changing demands and requirements of their customers across industry.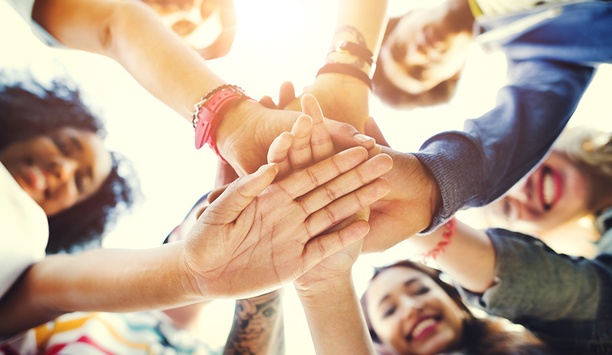 MicroPower Surveillance Platform Provides Cost-Effective, Wireless Security For North Hennepin Community College Parking Areas
The Customer Located in Brooklyn Park, Minnesota, North Hennepin Community College (NHCC) is one of the largest and most diverse community colleges in the state, serving more than 10,000 students enrolled in 60 degree and certificate programmes. With a rich tradition of excellence in teaching and learning, NHCC offers an exceptional student experience at one of the safest campuses in the country. NHCC's all-inclusive public safety program includes regular foot and vehicle patrol, set building alarms, access control and a campus-wide surveillance system. To further enhance student safety, NHCC has also installed MicroPower Technologies' solar-powered, wireless MicroPower Surveillance Platform in its main parking lot for powerful, cost-effective and reliable 24x7 coverage. The Challenge Campus safety is a top priority for college administrators, who are constantly looking for new ways to provide an open academic environment while ensuring student safety. With a far-reaching security plan already in place, North Hennepin Community College was left with one area that needed better coverage: the school's parking lots. "We see a large amount of activity in our parking lots, ranging from vehicle break-ins and tampering to hit and run accidents, which we have not been able to effectively monitor with our existing cameras," explained Erik Pakieser, Director of Public Safety at NHCC. "Staff, students and parents have asked for more coverage in these areas and we are committed to meeting their needs." However, limited by budget, the college simply could not afford to install a surveillance system that would require trenching concrete to install electrical and network cables. In addition, the building that would have to support any additional hardwired cameras in the parking lots did not have an adequate power supply. "Every time we discussed parking lot surveillance, the conversation was over before it began because of the extraordinarily high costs of hardwiring," added Pakieser. On the recommendation of Paragon, a single-source provider of converged IP/IT security solutions, NHCC selected the MicroPower Surveillance Platform to monitor activity across the South West Parking Lot, the campus' main parking area. "We didn't look at any other solutions," asserted Pakieser. "MicroPower was the only wireless solution available that would allow us the cover such a large area without running network or power cables, and deliver video we required." MicroPower Solution NHCC installed 10 MicroPower video surveillance cameras mounted on 40-foot light poles throughout the parking lot . As an open-platform system, MicroPower is managed using the existing Milestone Video Management System for easy, central monitoring. "We couldn't afford to invest in a separate client, so it was imperative that the new platform integrate seamlessly with the Milestone VMS," noted Pakieser. "If not, it would've been a deal-breaker." Public safety, human resource and maintenance personnel have access to the MicroPower platform, which is monitored in real-time by Public Safety officers. "Our officers like the MicroPower surveillance platform because they can see so much more than before and it is easy to manage using the familiar Milestone software," said Pakieser. The MicroPower Surveillance Platform is used primarily for public safety reasons, but human sauces sometimes leverages footage to resolve employee issues or liability claims. "All feedback on the new systems has been very positive." NHCC installed 10 MicroPower camerasthroughout the parking lot, which aremanaged using the existingMilestone Video Management System Paragon installed the MicroPower platform without difficulty, and all users were up and running with minimal training. "We upgraded the CMS to gain enhanced functionality with the MicroPower platform," added Pakieser. "Now, we have access to more search and playback featured that let us better leverage the excellent surveillance footage we have of the parking lot." Results According to Pakieser, the top selling feature of the MicroPower Surveillance Platform is the dramatic cost-savings it delivers. Its unique zero-cable design minimizes deployment time, reduces installation complexity and does not require trenching. "There was simply no way we could've moved forward if we had to trench, so having a wireless option was a very, very big deal," stated Pakieser. A hardwired surveillance system would've cost thousands more, making it unfeasible. "A wireless solution was the difference between having parking lot surveillance and not." The college has also seen a reduction in operational expenses since deploying the solar-powered MicroPower Surveillance Platform, which operates on only ¾ Watts and supplies a minimum of five days of back-up power on a single charge of its battery packs. "We can cut our electricity costs because we aren't powering the cameras," said Pakieser, who added that the college doesn't have to worry about overloading its existing power supply either. "MicroPower helps with our budget and allows us to reduce our environmental footprint – a fact that has been well-received by the campus community." Maintenance costs have also been lowered, due in part to the durability of the cameras. In fact, the college has experienced no downtime since they were installed. "The cameras also hold up well under the extreme weather conditions here in Minnesota," said Pakieser. In fact, the system has required little to no maintenance so far. Public Service officers also save time because they no longer have to patrol the area on foot. "We can use the system in lieu of foot patrol, and quickly and easily review high-quality video to expedite investigations." Pakieser also likes that MicroPower incorporates security features and a robust wireless network protocol to ensure that video data is protected and highly available, even in the event of network disruptions. "The IT team had no problem getting the platform running on the network and can easily support the system to ensure optimal uptime". The MicroPower solution has changed the face of security at NHCC, providing remote, wireless surveillance where it was once impossible. "From a security standpoint, the MicroPower platform has been a huge help in our daily monitoring and investigating of parking lot incidents and a proactive step towards complete, campus-wide security," concluded Pakieser. By providing high-quality video footage of the parking lot, the new system will also help reduce the potentially high costs of liability claims. "We are very happy with the performance, reliability and cost-effectiveness of the MicroPower Surveillance Platform and plan to install it across our other two working parking in the very near future".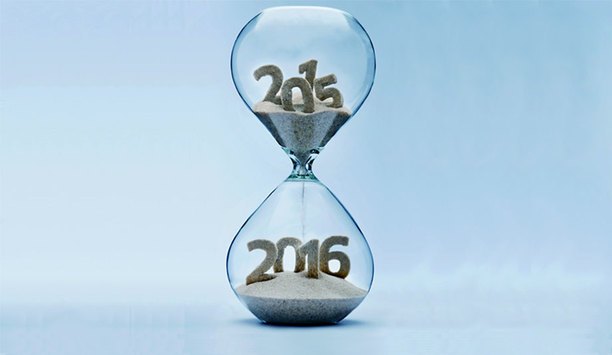 SourceSecurity.com 2015 Review And 2016 Forecast
2015 has been an eventful year for the physical security industry. As 2016 looms, the pace of industry change shows no sign of decreasing. Seeking insights into the state of the physical security market at year-end, SourceSecurity.com this month is publishing dozens of 2015 Review and 2016 Forecast articles submitted by manufacturers, integrators and other industry leaders. Taken together, the articles portray a mostly optimistic view of the industry's present, and an even more hopeful view anticipating the year ahead. This article will provide a compilation of that variety of viewpoints with links to the individual articles. We appreciate all the contributions to our Review and Forecast initiative, and welcome any feedback. Nobody could have predicted the significant number of international security and terrorism threats this year, says one contributor. Undoubtedly this will result in even closer ties among the security industry, police and security services moving forward, as everyone looks to further enhance public safety. Combine Physical And Cyber Security The nature of risk has changed, and there is a blurring of lines between cyber, physical and online security. These changes are spurring organisational changes as well. Concern over cyber-attacks via physical security networks grew in 2015, as more and more networked devices interact with security systems. The IT department continues to be a big buying influence as networked systems thrive. Developing IT-friendly solutions and communicating effectively to IT-focused buyers (whose needs can be slightly different than traditional security-focused buyers) is more important than ever. Cybersecurity concerns are likely to see a broader focus beyond the servers, workstations and communications infrastructure that we are used to, growing to encompass appliances, vehicles, factories, utility infrastructure, medical devices, and myriad other devices that will eventually all be connected to the Internet – and therein lies the ongoing task. There is a blurring of lines between cyber, physical and online security Needs: Personnel, ROI And Good Integrators Given the growing economy, one challenge is to find and retain top talent, especially in the North American business. One company pointed to the tight employment market that has made it difficult to fill several open positions needed because of growth. The tightening labour market has propelled to the forefront a pressing need for talent. There are fewer candidates for security officer openings – and openings in most industries. The competition for top talent is escalating. End users are also seeing change. The economy and economics demand that end user organisations direct their decision-making based on two very well-known terms, return on investment (ROI) and total cost of ownership (TCO). One unexpected development integrators began to see in 2015 is that they no longer have to be the lowest bidder to win a project. Customers are starting to see value in working with a knowledgeable and reputable systems integrator. Integrators continue to bring new value to customers through new capabilities enabled by the Internet of Things. By utilising connected technology and sensors, security integrators are able to provide increased business intelligence across systems. One manufacturer says security projects seem very attractive because they normally can bring up to 30% profit for a standard security system installation. IT and networking professionals can install IP-based security systems, and there is a wide variety of cost-effective high-tech products available for every need. Interoperability will be the major trend of 2016 in the security industry. Initiatives like open standards and cooperation among suppliers are emerging to help companies react faster to changing security demands. The tight employment market has resulted in fewer candidates to fill security officer openings Video Sector Leading Industry Change The video sector displayed perhaps the most change in the physical security market in 2015. Perhaps there was some slim-down in scope and size of video projects this year, but one contributor certainly saw an upswing in new project installations. In 2015, the industry saw much more scrutiny placed on the quality of the video stream at display level. And new networked systems are meeting the demand. The end customer is expecting pristine, non-pixelated imagery. The affordable technology within the newest-generation of PCs and workstations from the CPU and graphics standpoint allow multiple views of high-definition camera activity. Other contributors agreed that video surveillance technology continues to evolve at a strong pace with improvements in resolution, integration, intelligence and bandwidth utilisation – all of which contribute to better overall security and cost-efficiency. There is also a broader variety of vertical markets showing an increasing need for video surveillance; security vendors must be versatile in their product offering. The products themselves must be highly scalable and must provide high performance at a competitive price. One-Stop System Or Better Integration? The tension continued in the market in 2015 between the need for effective integration of "best of breed" systems from a variety of manufacturers and a preference for a one-stop total system from a single manufacturer. Our contributors made good arguments for each. One company expects those with comprehensive solutions using embedded intelligence will dominate the business. This requires a dedicated focus on innovation in intelligent solutions rather than specific products, they say. "2016 will involve not only digitising the physical world, but also in understanding it with applications that go beyond the realm of security into business intelligence to generate actionable insights. This is the way of the future." The cost of megapixel cameras has dropped dramatically as this functionality is now available on chips Another contributor sees a continuing and growing need to support heterogeneous systems that may include multiple brands of cameras and other devices, driven in part by the fast pace of new model introductions. Prediction: This trend will continue, and could even increase, through 2016. The industry also experienced more price pressure on hardware than in previous years. The discussion of price versus value will be a common one in 2016. There can only be one player with the lowest cost, but there is a part of the market focused just on cost. However, many companies will keep building on value and quality. The "siliconisation" of surveillance cameras has had a great impact on the security industry, especially this year. The cost of complex megapixel cameras has decreased dramatically as this functionality is now available on chips. The camera industry has gone from innovating on the camera's performance and functionality to acting more like the PC OEM business, and this siliconisation is driving industry commoditization. Smarter Systems Coming Fast More intelligent systems offer plenty of opportunity for the market. The inclusion of high-quality analytics on board the camera, says one company, will be a continuing trend in 2016 and beyond. 2015 saw an accelerated adoption of thermal cameras with video analytics. Several contributors predict that the adoption of video analytics will continue to grow. There will be more enterprise-level and mission-critical installations where analytics are specified into the system. The technology will also trickle down into everyday installations, like larger retail stores, schools and offices. Indeed, video analytics are experiencing a renaissance, with even more applications of analytics likely in 2016. Another contributor predicts that increasingly accurate camera- and server-based analytics applications, available in 2016, can provide valuable data and insights for business operations, management and more. 4K cameras will likely continue to dominate new offerings in 2016. However, one contributor points out that 4K surveillance faces diverse technical challenges. Every element in the video surveillance collection chain — lenses, sensors, image processors, local-site transport (LST), monitors, codecs, HDDs, and WAN interfaces — must be "ready for prime time" in order for the mainstream market to migrate to the higher resolution. Every element in the video surveillance collection chain - from lenses to image processors - must be ready for the migration to 4K resolution However, analog is still dominant in parts of the market with some still reluctant to make the move to HD and IP. However, 2016 will see a new generation of high-performance IP camera (4K) become established in the market. Cyber-security is another concern in the video market, as well as the physical security market in general. More attention is being paid to IT security because of high-profile cyber-attacks and data theft incidents, accelerating the adoption of IT security standards by system manufacturers and integrators. Wireless And Other Trends Wireless connectivity is a coming trend. A cost-effective solution is to upgrade network connectivity with a novel breed of wireless technology, millimeter wave (mmWave), which is the next unlicensed band. One participant attributes their success to not following trends. They favour an approach of questioning conventional wisdom and placing the greatest emphasis on customer benefits. They see themselves not as a manufacturer but as a provider of solutions that provides added value for the customer. It seems that regardless of the economic gains or losses over any given period of time, video surveillance continues to grow at a good to great clip. The demand for surveillance is always there, and the request from the end users and channels are always the same – great technology at a fair total cost, that allows them to run their business more efficiently, effectively and safely. The appearance of numerous mobile credential offerings signals the "beginning of the end" for card-based identity Access Control, Biometrics, And Beyond News in the marketplace in 2015 included the rise in advanced biometrics, the development of more and more mobile applications for access control and important acquisitions that put smaller manufacturers on the map. 2016 will see an acceleration in the broad adoption of fingerprint solutions for corporate security applications. The market is maturing and producing reliable, effective and secure solutions that specifically address the issues that caused concern in previous years such as dirty fingers or spoofing attempts. One contributor sees a growing awareness in the C-suite of the perils of unauthorised entry, often called "piggybacking" or "tailgating" in security vocabulary. Top executives are becoming more aware of the threat and the potential cost of such threats, and they're motivating their organisations to take action. How customers interface with solution providers is changing. One (cloud-based) company seeks to become "strategic partners" – to become "part of [the] customers' overall planning and embedded in their organisation." In effect, they are looking to add value every day. Market research is showing that IP access control is gaining significant strength and growing at rates that the IP surveillance world experienced for the last 8 -10 years. End user organisations continue to contain costs any way they can and have an interest in being as green as possible. The Changing World Of Credentialing The world of credentialing in the access control market is changing rapidly. The appearance of numerous mobile credential offerings signals the "beginning of the end" of card-based identity. Mobile offerings are strengthening in general. In fact, "invisible" access credentials are coming into their own, thanks in large part to technologies that enable smartphones to be used as electronic keys for locking and unlocking doors. Customers increasingly expect similar types of experiences where they live, learn and work, which is impacting how they interface with their company's systems. The transition to electronic credentials is increasing as a result of more awareness of credential options and tangible improvements in operating efficiency. Security will move to a much greater focus on the user experience. The rising drone threat is pushing the development of low-cost radar and other solutions for detection and interception In contrast, the increase in school shootings and other emergency situations in 2015 has made ID badging top-of-mind for facilities throughout the country, says one contributor. Instead of upgrading or replacing hardware, end users in many cases will be able to upgrade the software to have new features, even related to systems like key control. In general, key control is gaining mindshare. Whereas previously key management systems and lockers for asset management were seen as a periphery issue, facilities and security managers are now starting to see them as a vital part of the overall security strategy. There are other trends, too. The rising drone threat will bolster development of low-cost radar and other solutions. However, the industry will still need to resolve the issue of safe and effective interception. In fact, drones are only one of the futuristic trends likely to impact the market in 2015. The Middle East is a particular hotbed for vehicle barriers and other increased security measures for explosive-laden vehicles. One company focuses on providing real-time information to security personnel and first responders to help them identify, respond and mitigate emergency situations. Looking Ahead To 2016 In the new year, look for predictive security to be a more prevalent theme as organisations are tasked with not only providing more data but making sense of the data for use in improving security operations. Also, digitalisation for consumers (social media, tech offerings from financial companies and wireless service providers) are helping to drive IP conversion in the security industry: the advantages people have at home are desired at work, too. We should expect that more of the large technology giants known outside of our industry will enter the professional security market, predicts another contributor, as the trend towards networking and more advanced integration continues to gain traction. See the full coverage of 2015/2016 Review and Forecast articles here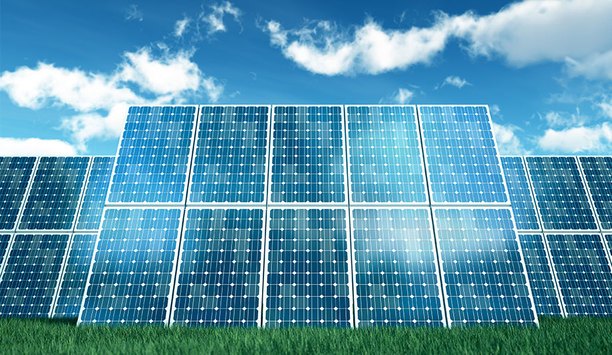 Solar And Wireless Video Surveillance Technologies Continue To Revolutionize Security Market
Video surveillance technologies such as solar and wireless security which are cost-effective and sustainable have witnessed increased adoption. Innovative end-user focused security companies will flourish in the coming years as new market verticals are looking to address security issues. Evolution Of Surveillance Looking back over the past year, it is easy to see how the security industry has continued to realise substantial gains. Some of these gains have been financial, some have been brought on by consolidation, and others have been delivered through the promise of interoperability. Most importantly, we've also seen users benefitting from the growing adoption of emerging technologies across a wide variety of business sectors. The next evolution of the surveillance market is around the corner. The economy and economics demand that organisations use decision-making that focuses on two very well-known terms, return on investment (ROI) and total cost of ownership (TCO). Security and surveillance departments compete with other disciplines for a piece of an organisation's budget and, therefore, have to focus on generating positive returns. Fortunately, surveillance investments are able to deliver a significant amount of value in helping protect people and infrastructure, and users have also found ways to enhance the value of these solutions for uses beyond the security sector. Security In Education Sector But there are vertical markets, such as education for example, that face a real-world need to protect from the threat of violence. Although security-based decisions in the education space are often driven by strong emotional response, budgets are still a significant factor. At MicroPower, we are committed to helping schools stay vigilant. In December, we will announce a school security grant program, designed to help schools build a proactive perimeter security program. This grant program is part of our effort to give back to the industry and help ensure K-12 schools can deploy the technologies necessary to protect against threats. MicroPower are committed to helping schools build a proactive perimeter security program Physical Security Across Markets 2015 has also been an interesting year for the critical infrastructure and logistics markets. These environments recognize a long-overdue need to address risks to the perimeter, and ingress and egress points. Surveillance technology not only helps secure these sites, it can be used to monitor traffic and operations, adding more value to the organisation. But whether these markets continue to be robust remains to be seen. The fluctuation in the price of oil changes the perspective, and we will be observing how these prices will affect the market in 2016. New Security Trends And Technologies In the New Year, we can expect to see a number of building trends. The rise in the adoption of technologies that have been proven in other markets, such as solar and wireless, will continue. In the security sector, such advanced systems can help reduce costs dramatically. The continued commoditization of video surveillance cameras will also continue to revolutionize the market over the next year. Companies that end up on top will do so by differentiating with meaningful benefits, and organisations that focus exclusively on price will prove to be unsuccessful. MicroPower Technologies was well received in the marketplace in 2015, and was fortunate to be honored with multiple industry awards for innovations in video surveillance. Our organisation's business results are now defined by multiples as opposed to the previous year, and we look forward to keeping up the momentum we gained in 2015. The security market is a sound and sustainable business for innovative companies that can effectively address the risks and issues facing end users. At year-end and looking ahead, there is much potential yet to be realized in use cases for surveillance technologies that leverage sustainable, cost-effective energy and communication solutions to drive new levels of security and efficiency for the end user. See the full coverage of 2015/2016 Review and Forecast articles here
Related white papers
How End-to-End Video Security Solutions Can Help Your Organization With Social Distancing
How To Overcome The Storage Challenges Of Adopting Surveillance AI
Five Things To Consider For AI With Video Technology
Featured white papers
6 Questions To Ask When Choosing A Security System
Download
'Boosting On-Site Safety And Security
Download
Optimize Your Business with Analytics and AI
Download