What Are The Benefits Of Selling Security Solutions?
31 Oct 2019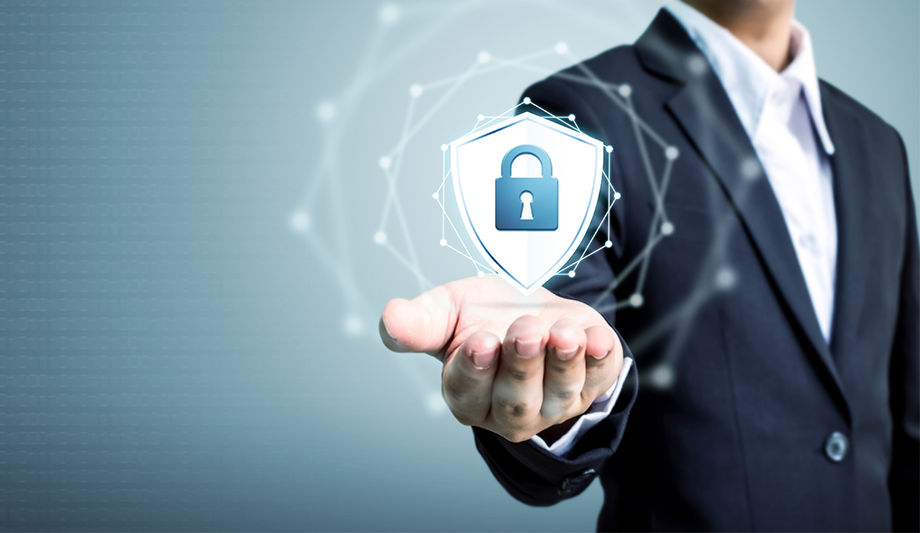 Editor Introduction
Products are the building blocks of the security industry. Historically much of the industry's sales effort has been focused on highlighting product features and functionality. At the end of the day, however, an end user is less interested in the performance of any individual system component than in the system as a whole. Lately, the industry has embraced a changing sales approach by emphasizing systems rather than products. We asked this week's Expert Panel Roundtable: What are the benefits of a transition from selling security products to selling security solutions?
---
When approaching a new project, it's critical to take a holistic approach to planning in an effort to ensure all the bases are covered. It's not enough anymore to simply recommend a product to a customer. Instead, each and every partner involved in a project, including manufacturers, consultants, and integrators, needs to be able to visualize a customer's pain points. Together they should be able to recommend a number of products and/or services that collectively offer a solution that is scalable, flexible, and can address a customer's needs now and into the future.
It is a rare situation when a single security product, or even a set of security products making up a system, completely solves a customer security challenge. Much more often, any new security product will have to interface with, or integrate with, other customer systems, and will require new operational procedures, management processes, and ongoing training and updates. Thus, focusing just on selling security products limits the scope of the assistance that the customer really needs to fully implement a solution, and could even reduce the chances of a successful implementation. By refocusing on complete solutions, a security provider uses consultative selling to help the customer think through and plan the entire program, including the necessary integrations and operational changes needed for success. The relationship that results from successful projects builds long-term business, new customer referrals, and better security results for all parties.
It's about how you approach the customer. When you sell a solution, you ask the customer what his/her challenges are holistically, meaning what their security challenges are as well as their business challenges. Once you understand those challenges, you can see where your solutions will benefit the customer as a whole and you can make recommendations based on that. When your customer understands that you are helping them beyond just what security products they need, the relationship changes, and they begin to treat you as a trusted advisor. The biggest benefit is you earn the trust of your customers because you took the time to understand their entire business and offered solutions that could potentially help in other areas of their business such as HR, legal, compliance and even marketing. We do this today by offering solutions that help customers reduce operating costs, mitigate risk and ensure compliance.
There's a marked transition for manufacturers from simply designing and building products to providing an overall solution-based service. As the rise of XaaS permeates the industry, we will likely see a lot more of this happening, and the benefits of this are exponential. This includes a greater focus on customer service and training, as well as the ability for manufacturers to take a step back and visualize a company's security posture, not simply through an incremental approach, but through a broad overview that takes into account the current and future needs of an organization (i.e., ability to add locations, cameras, storage, etc.).
It is no longer enough to sell security products. Today's security technology — cameras, thermal sensors, access control, etc. — is more intelligent and integrated than ever before. The proliferation of artificial intelligence, deep learning and device connectivity is revolutionizing the way we think about security management. Therefore, because devices no longer operate independently, it is imperative that integrators consider holistic security solutions. These solutions offer value beyond security measures, such as enhancing retail insights, improving manufacturing efficiency, enabling predictive machine maintenance and beyond. For this reason, when it comes to addressing security budgets, costs become more easily justified as the technology lends itself to multiple departments, from business development to operations and worker safety. Security solutions leverage surveillance information to optimize multiple departments and are creating efficiencies across the board, which makes them a worthy, even essential, investment.
For many parts of the security industry there has been a historical approach of "selling boxes." When stand-alone products were the key market focus, this made sense. However, in an age of highly integrated solutions, it simply isn't enough. When you sell a full solution, you demonstrate your ability and intention to understand the wider business as well as the security needs of your clients. Being able to demonstrate that you want to help them solve their specific requirements or issues is the best way to build up a true partnership of trust. Having a good level of trust means that customers are more likely to keep buying from you, and it also helps reduce the reliance on a constant sales cycle of selling new products. A security solution will often include ongoing service and maintenance contracts, ensuring a far more predictable income, which is always a better business model.
Security solutions provide innovation opportunities and better engagement with customers to resolve challenges and further outcomes, whether that's increasing safety or getting more value out of implementations. This puts customers in a better position to view situations holistically, using insights to inform security planning and to allocate resources more appropriately. For example, first response and security dispatch should not be deployed for every security alarm sounding off after hours. Rather, implementing remote monitoring can provide real-time insights to more accurately determine the best response. By mitigating the need for massive response to every event, resources can be redirected to other parts of the business. This can mean patient care in a hospital, hiring more employees or a myriad of other possibilities.
The difference between a product and a solution is the value that it delivers. A stand-alone product, for example a video camera, can serve a purpose (capture video), but the real value is achieved when the total solution is in place to not only capture the images but also to monitor/analyze them. If you are only selling the camera, the value you provide to your customer is incomplete, and you invite competition to complete it. When you sell everything a customer will need, the value is greater, and competition is reduced. When I think of security products and solutions, the core sub-solution categories are video surveillance, access control, and intruder alarms. Sub-solutions are still products versus solutions, as they don't address the complete challenge, in this case property security.
There are a number of factors that play a role in selling solutions versus single security product sales these days. The products and services that are offered as a solution must be easy-to-use, saleable throughout the organization, and be seamlessly integrated, giving the user an experience that not only solves a problem, but also provides insights into their business. Being a solutions provider means we no longer just solve a single problem, we now solve a number of problems while also providing the end user with tools that can be used across the overall business. Security personnel, Marketing, Operations, the Executive Team, all need insight into multiple aspects of the business—not just security. Having a true solution combining a wide array of products and software that all come from one provider provides the flexibility to design solutions for any project.
So much of our business is around the integration of systems. Manufacturers continue to benefit from this approach, passing along the ability for integrator partners to weave together numerous systems for a complete solution. This benefits the end user by allowing them the opportunity to leverage existing products with new ones to formulate an entire solution that meets their needs. Going even further, there's an opportunity with today's innovative access control technology to incorporate these various systems into a single platform, which allows end users the ability to increase situational awareness across their organization in an effort to deliver more effective and efficient response to incidents. For the integrator, selling solutions helps their bottom line by offering more longevity in the relationship, such as offering a service-based solution that generates recurring revenue for their business.
When the shift from analog to IP technology first took place, the ability to add individual security products to a network was groundbreaking, making selling individual products a strong business strategy for manufacturers. But as technology has become more advanced, so too have cyber threats, meaning that piecemeal security systems connected via the Internet of Things (IoT) simply leave too many holes for risk. The conversation has therefore shifted to the importance of making and selling end-to-end solutions that are built to mitigate modern threats. These platforms must contain a multi-layered security infrastructure that takes into consideration cyber elements throughout the entire process, from the initial video capture to providing information to the authorities. By taking the right steps to strategically create a singular, cohesive system, we can allow our customers to experience a holistic and proactive approach to security management.
As salespeople, we always need to differentiate ourselves from our competitors, while offering more features, and we need to do this at an attractive price. The price will always be an issue in some way, but how can we reduce the impact of low pricing and the race to free in the industry? In a traditional product sale, you talk about features, but without the solution, customers might not understand how features translate into efficiency or ROI. Additionally, in a product sale, price becomes a high priority, since single products are more likely to be commoditized. When selling security solutions, the conversation is less about price, and more about how the solution will help the customer in their day-to-day activities, ROI, and possibly even improvements in workflow management. Price is less of a factor because a customer can see savings in other areas. The solution creates value for the customer.
This kind of transition is one that has become imperative in the security industry. As today's mission-critical organizations face more complex security threats, they desire a comprehensive, end-to-end solution that can combine various elements into one cohesive platform — not a series of single products that provide limited and disparate insight. As manufacturers, we must recognize this shift and deliver the tools end users need to solve problems and accomplish their security goals in a streamlined and efficient fashion. By adopting this approach, we can create a seamless experience for our customers where integration is made easy and customer service can be enhanced through a one-stop process. Selling security solutions also addresses the amount of data that businesses must contend with daily. By providing an exhaustive solution that correlates multiple components and identifies the most relevant information, we allow operators to ensure timely and intelligent responses to security incidents.
---
Editor Summary
The bottom line is: End user challenges can best be solved by an end-to-end solution based on a thorough understanding of their business and security needs. Products are an important part of that equation, but only one element. Increasingly, the industry is looking to combine its products into technology solutions geared to addressing each customer's pain points.