Geoffrey Digital video recorders (DVRs)
(4)
Browse Digital video recorders (DVRs)
Digital video recorder (DVR) products updated recently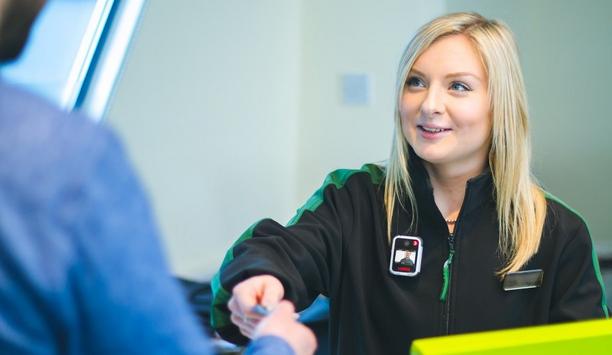 How Body Worn Cameras And AI Can Curb The Issue Of Abusive Behavior
Amongst the many negative consequences of the pandemic is a rise in violent and abusive behavior across society. Health workers have experienced it on a regular basis. So too have police officers and public transport workers. Unfortunately, violence and abuse towards shop workers is also endemic in British society. To address this problem which, in truth, has been on the rise since long before the emergence of COVID-19, we need better deterrents. The ability to prosecute these offenses is one such deterrent, but just as important is the ability to deescalate situations before they spill over into unacceptable or unlawful behavior. Major retail customers In both instances, organizations of all sizes are now recognizing that the answer could involve greater use of rapidly advancing body worn camera technology. Andy Marsh, the Chief Constable of Avon and Somerset Police, is one of the police officers responsible for introducing body worn cameras to the UK police force, where they are now in widespread use. Andy Marsh is one of the police officers responsible for introducing body worn cameras to the UK police force He explains that "The reason the majority of people don't speed or drink-drive is that rational human beings weigh up the risk and consequences of breaking the law and getting caught. Body worn cameras help provide appropriate 'desistance', especially where there are forward-facing screens so the person interacting with the wearer can see themselves and their behavior." Evidence shows that if a forward-facing camera is switched on before the intervention becomes hostile, it will generally lead to a de-escalation – as often as 90% of the time, according to one of our major retail customers. Digital evidence investigations Only a tiny handful of abusive incidents ever translate into arrests and prosecutions. A key issue is a lack of clear evidence – how to get past the usual impasse of one person's word against the other. Body worn cameras break the deadlock and allow organizations to report incidents to the police with confidence, knowing that they will lead to action. Marsh suggests that "We usually see an earlier admission, an earlier guilty plea and a more appropriate sentence, where body worn camera footage is in play." The technology has come on in leaps and bounds in recent years. For example, it's now possible to record high-definition footage on a lightweight device that's barely the size of a palm. And it's not just about the evidence organizations gather themselves. Many police forces are looking at ways to make it easier for businesses and the public to collaborate on digital evidence investigations. Body worn cameras This is good for the victims of crime because it means we get the evidence more quickly" "We've created an online crime portal in Avon and Somerset which people can use to pass digital evidence and material to us without an officer having to attend their premises. This is good for the victims of crime because it means we get the evidence more quickly and can take action more swiftly to resolve that issue," adds Marsh. Our body worn cameras can now even support facial recognition thanks to new, smart AI on the devices themselves, which can scan and process faces within a three-meter distance against a pre-defined database of people (which we call a watchlist). Any matches trigger alerts or additional camera activity such as recording and streaming, while the facial recognition data of people not on the watchlist itself is not recorded or saved to assuage privacy concerns. Similar criminal behavior Where could this technology come in handy? Well, staff at gambling venues or in-store retail workers could undoubtedly benefit from the ability to quickly spot known fraudsters or addicts who have requested that venues refuse their custom. Stewards at mass sporting events could play a key role in helping to identify people who have been banned from attending. The primary reason for using body worn cameras is to increase the safety of frontline workers The primary reason for using body worn cameras is to increase the safety of frontline workers, deescalating confrontations and limiting the use of force. AI-powered facial recognition can also serve this purpose by helping them make better-informed choices about how to handle specific situations. For example, it is a massive advantage to police officers on the beat to understand that the person they are dealing with may have a history of similar criminal behavior. Facial recognition technology But it's also an advantage within retail, where aggressive incidents are on the rise and staff need all the help they can get to determine what an appropriate response should be to a particular customer incident. In fact, extensive consultation with our retail, police, transport and gambling customers indicates that introducing facial recognition technology to body worn cameras could be instrumental, not just in helping to prevent crime, but in tracking down vulnerable and missing people too. Of course, facial recognition technology has to be balanced against the need to protect the privacy of ordinary citizens. Video recording using body worn cameras has to be done proportionately – the same is true for the use of facial recognition technology. The technology also has to be compliant with GDPR, Data Protection, the Information Commissioners recommendations and so on. Positive working environment Violent and abusive incidents affect everyone in the immediate vicinity and create a culture of fear Importantly, it should be for a specific, proportionate and justifiable reason which, of course, means it should never be used for indiscriminate mass surveillance. Every organization using this technology must remember that a facial recognition system match is not proof of someone's identity, but rather, an indication of likelihood to help inform the user rather than dictate the course of action. Violent and abusive incidents affect everyone in the immediate vicinity and create a culture of fear and apprehension. This is why it's so important to get on top of the problem – both on a societal and at an organizational level. Body worn cameras have a vital role to play, as an evidence-gathering tool and as a deterrent that empowers the wearer and creates a more positive working environment. Deterring unlawful behavior One of the critical roles these cameras play is in staff training, providing real-world video evidence that can be used to educate and upskill workers across a variety of industries. Society's problem with abusive and violent behavior cannot be solved by technology alone. But with exceptional quality camera footage now a reality, and the possibility of AI technology at the device level in real-time, body worn cameras will only get better at deterring unlawful behavior and helping to protect hardworking frontline staff. Alasdair Field is CEO of video technology provider Reveal, which works with UK police forces and major brands such as Matalan, JD Sports and Boots to help them improve staff safety, deescalate confrontations and reduce violent and abusive incidents.
Physical Security And The Cloud: Why One Can't Work Without The Other
Human beings have a long-standing relationship with privacy and security. For centuries, we've locked our doors, held close our most precious possessions, and been wary of the threats posed by thieves. As time has gone on, our relationship with security has become more complicated as we've now got much more to be protective of. As technological advancements in security have got smarter and stronger, so have those looking to compromise it. Cybersecurity Cybersecurity, however, is still incredibly new to humans when we look at the long relationship that we have with security in general. As much as we understand the basics, such as keeping our passwords secure and storing data in safe places, our understanding of cybersecurity as a whole is complicated and so is our understanding of the threats that it protects against. However, the relationship between physical security and cybersecurity is often interlinked. Business leaders may find themselves weighing up the different risks to the physical security of their business. As a result, they implement CCTV into the office space, and alarms are placed on doors to help repel intruders. Importance of cybersecurity But what happens when the data that is collected from such security devices is also at risk of being stolen, and you don't have to break through the front door of an office to get it? The answer is that your physical security can lose its power to keep your business safe if your cybersecurity is weak. As a result, cybersecurity is incredibly important to empower your physical security. We've seen the risks posed by cybersecurity hacks in recent news. Video security company Verkada recently suffered a security breach as malicious attackers obtained access to the contents of many of its live camera feeds, and a recent report by the UK government says two in five UK firms experienced cyberattacks in 2020. Cloud computing – The solution Cloud stores information in data centres located anywhere in the world, and is maintained by a third party Cloud computing offers a solution. The cloud stores your information in data centres located anywhere in the world and is maintained by a third party, such as Claranet. As the data sits on hosted servers, it's easily accessible while not being at risk of being stolen through your physical device. Here's why cloud computing can help to ensure that your physical security and the data it holds aren't compromised. Cloud anxiety It's completely normal to speculate whether your data is safe when it's stored within a cloud infrastructure. As we are effectively outsourcing our security by storing our important files on servers we have no control over - and, in some cases, limited understanding of - it's natural to worry about how vulnerable this is to cyber-attacks. The reality is, the data that you save on the cloud is likely to be a lot safer than that which you store on your device. Cyber hackers can try and trick you into clicking on links that deploy malware or pose as a help desk trying to fix your machine. As a result, they can access your device and if this is where you're storing important security data, then it is vulnerable. Cloud service providers Cloud service providers offer security that is a lot stronger than the software in the personal computer Cloud service providers offer security that is a lot stronger than the software that is likely in place on your personal computer. Hyperscalers such as Microsoft and Amazon Web Service (AWS) are able to hire countless more security experts than any individual company - save the corporate behemoth - could afford. These major platform owners have culpability for thousands of customers on their cloud and are constantly working to enhance the security of their platforms. The security provided by cloud service providers such as Claranet is an extension of these capabilities. Cloud resistance Cloud servers are located in remote locations that workers don't have access to. They are also encrypted, which is the process of converting information or data into code to prevent unauthorized access. Additionally, cloud infrastructure providers like ourselves look to regularly update your security to protect against viruses and malware, leaving you free to get on with your work without any niggling worries about your data being at risk from hackers. Data centres Cloud providers provide sophisticated security measures and solutions in the form of firewalls and AI Additionally, cloud providers are also able to provide sophisticated security measures and solutions in the form of firewalls and artificial intelligence, as well as data redundancy, where the same piece of data is held within several separate data centres. This is effectively super-strong backup and recovery, meaning that if a server goes down, you can access your files from a backup server. Empowering physical security with cybersecurity By storing the data gathered by your physical security in the cloud, you're not just significantly reducing the risk of cyber-attacks, but also protecting it from physical threats such as damage in the event of a fire or flood. Rather than viewing your physical and cybersecurity as two different entities, treat them as part of one system: if one is compromised, the other is also at risk. They should work in tandem to keep your whole organization secure.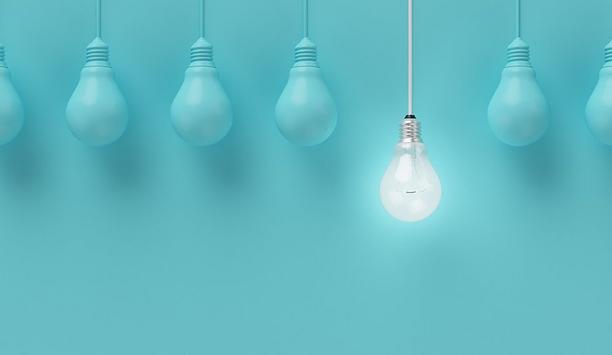 The Intrinsic Role Of Lighting For Video Surveillance Clarity And Performance
The sound of sirens in the distance is commonplace, nowadays. Whether related to a medical emergency or everyday crimes, such as theft, property crimes, and so on, we're all accustomed to hearing these sirens by now. It is worth noting that many incidents that police respond to take place at night. According to a recent report by the Sleep Judge, more than half of murders, manslaughter, sexual assaults, robberies, aggravated assaults and motor vehicle thefts happen long after the sun has set. To anyone looking to address the round-the-clock security challenge, deploying the most comprehensive surveillance solution is a must, and this means, looking at the instrumental role illumination plays in video capture. Limitations of Traditional Video Surveillance If surveillance cameras can't be used to prevent, detect and/or resolve crimes that occur in these areas, the entire security operation is obsolete For surveillance cameras relying on video analytics and artificial intelligence (AI) to deliver functionalities such as facial recognition, license plate reading and motion detection, nighttime crimes can pose something of a problem. Without adequate illumination, images from video cameras are grainy and unusable. Without proper lighting, potential criminals and moving objects essentially become indistinguishable, at night, thereby inhibiting even the most advanced security technologies. This limitation of traditional surveillance technology not only hinders immediate police response, but it also stops crime investigations dead in their tracks. Often, without video evidence that is clear and discernible, conviction in a court of law is next to impossible. A common response to this issue is to place security cameras near streetlights or well-lit areas. After all, according to NPR, street lights are effective in deterring crime, as "there are people — neighbors, pedestrians or police — to actually see suspicious activity." However, even if streetside and primary entrances are well lit, the areas that still need most to be surveilled are rear or side doorways shrouded by darkness, unlit back alleys, and so on. If surveillance cameras can't be used to prevent, detect and resolve crimes that occur in these areas, the entire security operation is obsolete. Best-in-class security solutions must be able to see everything, day and night. A Purpose-Designed Solution to the Problem Addressing this issue is easier than you might think. Much like a human eye needs some sort of light to "see," so does video surveillance technology. Integrating external illuminators into a security solution can optimize camera performance exponentially, expanding a camera's video capture and coverage abilities and ensuring the operation of video analytics, day and night. Opting for an external illuminator allows system integrators to select a device that matches the exact emission range of a camera's field of view (FOV). The result is an evenly lit visual field, where captured images are clear and effective for security purposes. The two most common options available to integrators include infrared (IR) and white light illuminators. Each technology is built to optimize particular deployments, depending on their needs. Infrared Versus White Light IR illuminators emit IR light, which is invisible to the human eye and perfect for covert surveillance operations. When cameras need to be able to detect potential threats over long distances, IR illuminators are perfect for the job as they typically have longer emission ranges. IR illuminators are optimal for surveillance operations in license plate recognition, border patrol, safe cities, theme park, and medical sleep lab applications. If an end user needs to implement full-color video analytics for identification purposes, such as facial, object and license plate recognition, white light illuminators are undoubtedly an integrator's best bet. IR illumination and traditional thermal security cameras, after all, are only able to provide black-and-white images, whereas object recognition software often identifies objects based on their color. White light illuminators installed alongside AI-powered surveillance cameras enable enhanced video image clarity, which, optimizes video analytics performance. When customers want to physically deter suspicious activity, deploying white light illuminators is effective. A recent study out of Crime Labs New York found that businesses that deployed visible lights to deter crime "experienced crime rates that were significantly lower," which "led to a 36 percent reduction in 'index crimes'". On top of all this, LED based white lights operate at low running costs and typically have long lifespans, saving end users thousands of dollars a year in energy costs without having to sacrifice surveillance optimization. External Versus Built-In Illumination Security customers looking to use lighting to deter crime and improve the performance of video surveillance may consider "all-in-one" solutions, as some cameras have LEDs (light emitting diodes) built into them. These LEDs typically encircle the lens and therefore shed light in whatever direction the camera is pointed. However convenient these may seem, built-in illumination can cause problems.Cameras deployed without proper illumination are rendered blind, especially at night First, LEDs built into cameras and next to other electronic components often cause heat to build up, which attracts insects that can trigger motion detection and obstruct a camera's view. This heat buildup also shortens the LED lights lifespan. Built-in LEDs also tend to create "hot spots" with glare and reflection back into the camera, often because these lights only cover a 30-degree field of view (FOV), even though the average camera's FOV is 90 degrees. This issue can severely limit a camera's visibility, essentially rendering those remaining 60 degrees dark and unusable. All in all, when integrating lighting solutions into your security deployment, a cost-effective solution that enhances a camera's video capture and coverage abilities, are external illuminators because they offer flexible choices of field of view and distances. Best-in-Class Solution When it comes to criminal conviction in a court of law, "seeing really is believing." Cameras deployed without proper illumination are rendered blind, especially at night, just as any security officer would be when patrolling the same unlit area. To guarantee end users the most reliable and highest performing security solution, consider integrating best-in-class illumination into your offerings.
Related white papers
How Security Systems Ensure Healthy Workplaces During COVID and After
Monitoring Traffic Flow: Everywhere, All The Time
Ensuring Cybersecurity Of Video