SNAPserver Digital video recorders (DVRs)
(8)
Browse Digital video recorders (DVRs)
Digital video recorder (DVR) products updated recently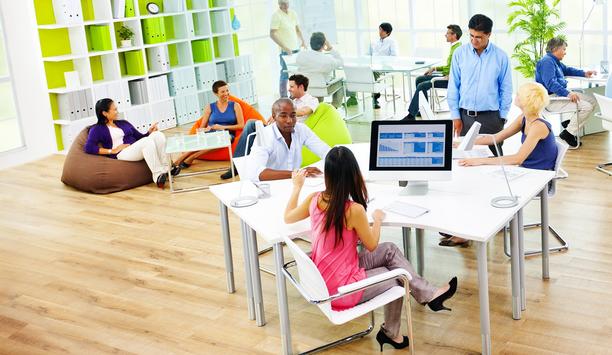 4 Smart Ways To Use Security To Power The Business Of The Future
In the new era of work, our relationship with the workplace is defined by flexibility and mobility. Employees are working across the home, office, and blended spaces more than ever before, as well as working varied hours to suit the modern work schedule. This new hybrid workforce model holds the potential for more diverse talent and better productivity, but it also comes with its challenges – one being how to ensure security, health, and safety in the workplace. Strong and smart security ecosystem While nearly one-third of companies report that they've implemented a hybrid model, according to a recent survey by STANLEY Security, many still have much to do to prepare their office for the future. Building a strong – and smart – security ecosystem is crucial in preparing for the future. As such, businesses should consider technologies that help protect their people, as well as safeguard their assets, optimize their operations, and secure their network. 1)Protect your people Implementation of a security ecosystem combines health, safety, and security hardware and software solutions seamlessly Nearly 60% of mid-market and enterprise businesses across the UK and US report that the health and safety of their employees and customers are a primary concern when implementing modern and hybrid working models. This begs the question: How can businesses create a safe and healthy work environment when 59% are planning to bring employees back on-site in some capacity within the next 18 months? The answer lies, in part, in the implementation of a security ecosystem that combines various health, safety, and security hardware and software solutions seamlessly. Integrating platform Nearly half (46%) of business decision-makers say they are interested in adopting an integrated platform such as this. This means integrating traditional and digital security solutions, then leveraging the data and insights they produce to further enhance the workplace experience. Take this example: With employees and visitors moving in and out of the office at different times, a business may lack oversight of occupancy or density levels, people flow, workspace scheduling, visitor check-in processes, and more. However, with visitor management, access control, and other building/business systems integrated, employees can reserve a workspace for a specific date and time and be granted access to the building. Leveraging AI and machine learning Visitors can pre-register, answer a health screening questionnaire, and receive a mobile credential before arriving. Once the visitor arrives on-site, the system can alert the respective department – all without the close contact typically required for traditional visitor check-in processes. When layering artificial intelligence and machine learning on top of the data, a business may identify trends in people flow and opportunities to optimize congested areas. They may also see that certain rooms within the building get more use than others and leverage these insights to manage their space more effectively. All of this is powered by a security ecosystem that can help a business better protect its people while realizing other benefits in the process. 2) Safeguard your assets Businesses are concerned about the security of their assets when it comes to the hybrid workforce model Even more, businesses are concerned about the security of their assets when it comes to the hybrid workforce model. About 72% of leaders say this is, in fact, their primary concern with the hybrid approach. This figure isn't surprising when you consider the impact of the pandemic, which left many businesses closed either temporarily or permanently, with few people allowed on-site to manage facility operations. As a result of the pandemic, we saw tech adoption accelerate at an astonishing rate – simply because businesses had to implement cloud and remote technologies to survive during a time when buildings were closed indefinitely. Remote management and visibility This was particularly true for security solutions, such as cloud video surveillance and cloud access control solutions like wireless IoT-connected locks. Nine out of 10 businesses (91%) report that they have already implemented cloud security technology; of those, nearly half (48%) stated that this was due to the pandemic. These technologies allow for remote management and provide visibility into business operations at the same time. In a retail setting, for example, cloud video surveillance allows businesses to identify and track not only criminal activity, but also foot traffic patterns, peak operating hours, staff shortages, and more. Loss prevention strategy When integrated with the retailer's point-of-sale (POS) system, businesses can gain greater insights into their traffic counts, end cap effectiveness, loyalty card activity, and a variety of POS exceptions, such as high-dollar transactions, repeated transactions, excessive returns, employee discounts, and more. For retailers especially, a security ecosystem means a more efficient loss prevention strategy that helps safeguard assets and profits. 3) Optimize your operations The "future of work" is still very much a work in progress, but one thing is clear: Businesses are looking for ways to increase efficiencies, drive cost savings, and, ultimately, optimize their operations – especially now with the challenges posed by price inflation. A relatively untapped opportunity for businesses to achieve these goals lies within their security infrastructure. Security technology and solutions gather incredibly rich data which, when unlocked, can help businesses understand how their buildings are being used, when the busiest times are, where there are highly trafficked areas, and more. Leveraging cloud video surveillance systems, businesses could identify emerging staff training needs Cloud video surveillance systems For example, by leveraging the insights produced by cloud video surveillance systems, businesses could identify emerging staff training needs, which could ultimately result in improved employee satisfaction and reduced attrition. However, much of this data sits untouched within the infrastructure, leaving businesses unaware of the opportunities in front of them. 44% of businesses that currently use a cloud security system for its primary use say they want to know how else this technology can be utilized, and an additional 20% aren't even aware that it could be used in other ways. AI and analytics The interest in adoption is promising for the office of the future, especially when we see that the majority of businesses (78%) would consider using AI and analytics technologies to optimize their operations, helping their business to operate more effectively and efficiently. The increase in adoption of cloud technology – paired with the rise in interest in AI, machine learning, and advanced analytics – could make it possible for businesses to uncover invaluable insights from their security infrastructure and leverage them to adapt and build business resilience. 4) Secure your network Advanced technology help businesses improve their cybersecurity, making it harder for hackers to gain entry With cyber threats becoming more prevalent, businesses are increasingly looking to secure their networks and protect their data. More than half (54%) of those surveyed expressed interest in using AI, machine learning, and advanced analytics to secure their network by identifying and eliminating cybersecurity threats. Advanced and automated technology can help businesses improve their cybersecurity, making it harder for hackers to gain entry to the larger corporate network. Modern cybersecurity tools that use AI and machine learning can detect anomalies in network traffic or alert and act on suspicious behavior. Cybersecurity software For example, if an IoT device suddenly begins broadcasting and establishing connections with multiple devices, cybersecurity software could detect this abnormal behavior, send an alert, and suspend traffic or quarantine an endpoint immediately – saving precious time during a potential breach. A single data breach could result in widespread distrust from workers and customers, potentially leading to decreased business as well as litigation issues. As such, businesses need to take action to update and strengthen their defenses so that they can avoid downtime and continue to operate with peace of mind. Prepare your business for the future Businesses will continue to look for more ways to extract value out of their existing infrastructure, including their security technology. For many, the tools to do so are already in place, it's just a matter of unlocking the insights with a security ecosystem. With such an ecosystem – one that helps protect a business' people, assets, and network, while optimizing operations – companies can better safeguard the future of their workspaces and usher in the new era of work with confidence.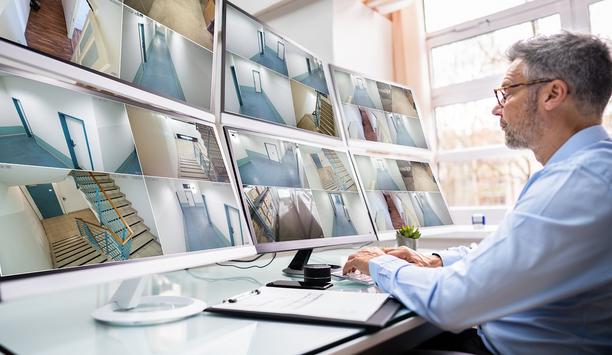 How Are New Management Systems Innovating The Hospitality Industry?
Technology has certainly become an intrinsic part of our day-to-day lives, from the retail industry, to food and beverage outlets, and even within the health and fitness industry. It's all around us, in varying formats, making processes more efficient. It has refined some of our older approaches, and in the hospitality industry, this is certainly true. Technological advances are leading the way forward for the future of hotels, and with the sector now free from COVID-19 restrictions, venues are looking for ways to improve the guest experience with technology. A staggering recent statistic has suggested that 75 percent of activities in hospitality could one day become automated — so where exactly are we heading on this journey into the future of hotels? Join Cairn Collection, owner of The Stirling Highland, and explore a whole host of innovations that are changing the face of hotel management systems. The 21st-century check-in desk The breadth of technology that is slowly becoming more widely available is transforming the hospitality industry The digital age is constantly finding new ways to innovate and prove its value and worth for modern consumers, and the breadth of technology that is slowly becoming more widely available is transforming the hospitality industry. In the past, connotations of a check-in desk were long queues and excessive pieces of paper — from room service menus to a mini-catalog of highlights of the local area. Technological innovations such as face recognition are one of the major ways that this process is changing. Using artificial intelligence A handful of hotels have already trialed or introduced artificial intelligence (AI) into their daily running, and it looks set to become far more mainstream by 2025. From paying the bill by using biometrics to allowing hotel managers to handle data more efficiently, AI looks set to be welcomed with the potential for it to reduce costs by 13 percent. The entire hotel check-in process could become automated, making one of the most established parts of the hotel experience redundant — but staff could be freed up to engage with customers, allowing them to get into their rooms quicker in the meantime. Many venues have even gone fully paperless when it comes to checking in, choosing instead to upload the process to cloud computing systems where information can be stored and viewed by connected devices. Convenience is the key More hotels operate their room unlocking facilities through mobile phone-connected technology, NFC After having checked in to a hotel, guests will want to explore the room that they've booked. Doing so has never been easier, and the classic magstripe locks which were once the most commonly used method of accessing hotel rooms are being progressively phased out. More and more hotels now operate their room unlocking facilities through mobile phone-connected technology, near-field communication (NFC). This technology allows for data transfer at up to 424 kb per second, and it is enabled when connected devices come into contact with each other. Mobile key systems Most mobile key systems require guests to download and activate a key through the hotel's digital app, and upon arrival, they can use the activated key to unlock the door to their hotel room. Combined with online/digital check-in services, guests can use the e-key to check in early or at a time that suits them best, knowing that they don't have to wait around to pick up a physical key. Small touches like this build a sense of brand familiarity for customers, as well as streamline their hotel experience, and this distinguishes them from competitors. Hotel management systems Hotel management systems need to account for the experience that guests have while staying at the venue Of course, hotel management systems also need to account for the experience that guests have while staying at the venue and technology can do a lot to enhance this. Hotels have to innovate the spaces that they are presenting to their customers and technology has become a valuable asset to help enhance customer satisfaction, as the hotel room is certainly not simply a place for rest anymore. Voice-enabled devices Voice-enabled devices are becoming common features in rooms, with popular models such as Google Assistant, Apple's Siri, and Amazon Echo providing guests with information on the local area — if you're looking for the perfect backdrop to the business dinner you're attending, just ask Alexa! Hotels could even record and distribute their personalized voice messaging to help reinforce the brand presence into the technology. Technology can help you attract and retain customers by offering services above and beyond what they'd usually receive A room and then some As the generational switch to millennials and Gen Z continues, the need for an experience has grown and, through a mixture of technology, hotels can cater to these revised consumer needs. From setting up messaging platforms to providing a remote control that monitors absolutely everything in the room — from atmospheric mood lighting to music streaming services and more, a hotel room can be whatever the user wants, and the experience is therefore generated by the customer. Technology doesn't stop advancing, and there are constantly new, refined approaches to hotel management systems that have marked a stark departure from ways of the past. With guests returning after over a year of COVID-19 restrictions, competition for their business is even tougher. Technology can help you attract and retain customers by offering services above and beyond what they'd usually receive.
Why Is Key Management So Important?
More and more business security practices are going digital. Mechanical keys are still the backbone of most corporate security plans, and it can be very expensive for companies to switch to electronic access control on a large scale. Therefore, enterprises need to choose the most suitable access control system. What is key management? Key management is the process of protecting, tracking, and scheduling mechanical keys. Why is this important? Because the key carries access to sensitive locations and assets within the organization, when you increase the security of the key, you can enhance the security of these valuable resources. The key management system also controls the cost of using physical keys. The system reduces the overhead caused by key loss or security breaches. Some smaller companies may be able to adopt a paper-and-pencil key management protocol. Larger companies, or those who want to better understand and control keys, usually choose to use an electronic key management system. Key management systems can store and assign keys securely and increase the efficiency of organization Why use a key management system? The key management system can become the cornerstone of your key control process. At the most basic level, key management systems can accomplish two things that paper and pen systems cannot: they store and assign keys securely, and they increase the efficiency of your organization's use of keys through automation and analysis. What can key management systems do? 1) Improve access control By better protecting the keys, you can improve the access control to the spaces and devices unlocked by these keys. You can use your key management to simplify the process of providing temporary employees with one-time-key access. In addition, the system can record all their key access records, so that everyone's behavior can be traced. 2) Enhanced accountability traceability The software is a good key management system that can generate reports on key usage, user access requests, access exceptions, and loss. In addition, you can track and audit key usage in real-time. Combined with a comprehensive key control strategy, you will implement better accountability for key use to meet any industry or risk management compliance standards. 3) Reduce costs and prevent losses When an employee loses a key, you will incur direct costs for a replacement key or relocking it when it is lost When an employee loses a key, you will incur direct costs, including purchasing a replacement key or relocking it when it is lost. However, the indirect cost of key loss is usually more significant. This is because employees first spend time looking for the lost key and then process the replacement request, all of which time is not spent on production work. 4) Improve workflow As we discussed, keys are often used in important workflows. The key management system allows you to better control these workflows. A passive electronic lock system, also known as a key-centric access control system, has outstanding advantages in key management. Compared with the electronic access control system, the passive electronic lock system's "passive" characteristics have reduced the update cost for many enterprises.

Integrated IP Video Surveillance Solution From Overland Storage And Mobotix Lowers Deployment Costs
Overland Storage and Mobotix have reduced implementation time by 50% with their integrated solutionOverland Storage, Inc., a leading, global specialist in backup, recovery and archive, and Mobotix AG, the technology leader for high resolution network camera systems, today introduced a unified management console that simplifies the deployment of world class video surveillance and archive solutions featuring Mobotix IP network camera systems and Overland's award-winning family of SnapServer network-attached storage (NAS) products. The companies have seamlessly integrated the configuration of IP cameras, video management software and network video storage for extreme ease of management, flexibility and scalability, making the combined solution ideal for hotels, retail shops, parking structures and multi-tenant buildings.Led by Check Your Security, Ltd., a security systems integration company based in Norfolk, United Kingdom, Southend University Hospital NHS Foundation Trust recently implemented Mobotix cameras and Overland Storage SnapServer storage to provide a leading-edge video capture and archive system for around-the-clock security monitoring to protect patients, visitors and hospital staff. "The combined Overland and Mobotix solution was superior," said David Perry, senior estates project manager for Southend University Hospital NHS Foundation Trust. "The cameras offered three Megapixel image quality, two-way audio over IP, Power over Ethernet (PoE), sealed external weatherproof housing and the ability to add SnapServer storage capacity with 'plug and play' simplicity. The embedded MxControlCenter surveillance software was a real bonus that led to measurable cost savings in terms of seamless, simplified operation."With the latest version of Mobotix's MxControlCenter video management software, installers can use a consolidated user interface to set up IP cameras with any local or remote SnapServer storage connected to the video surveillance network. The video management software automatically discovers all available SnapServer devices and provides installation wizards to easily configure the TCP/IP network information. By using the Mobotix control center to manage both the cameras and NAS storage, Overland and Mobotix have reduced the overall implementation process by approximately 50 percent, lowering deployment costs and complexities while minimizing the chance of installation errors. "As technology partners, Overland and Mobotix worked closely to incorporate unique features into both the SnapServer and Mobotix MxControlCenter"As technology partners, Overland and Mobotix worked closely to incorporate unique features into both the SnapServer and Mobotix MxControlCenter to further simplify implementation. To that end, Overland has added a centralised "time" server capability to SnapServer systems to support the synchronisation of timestamps on all videos captured by IP cameras. Recent testing of Overland's SnapServer systems in the Mobotix Camera Lab has proven that SnapServers can handle the data-intensive storage demands for up to 80 simultaneous, high-resolution camera streams."We have continued to see a growing demand for IP-based video surveillance and archive solutions that don't require special networking or storage expertise. Organizations are seeking simple solutions to complex problems and to that end, Overland and Mobotix have accomplished that with a single interface for managing both IP video cameras and storage archives," said Jillian Mansolf, vice president of global sales and marketing. "Together, we're lowering deployment barriers and making it easier for our partners to provide customers with best-of-class IP video cameras and highly scalable storage to meet a wide range of video surveillance requirements.""There is no easier to use or more cost effective solution on the market today," said Peter McKee, global marketing director of Mobotix AG. "As a result, our network-based HiRes video surveillance and archive solutions are gaining momentum worldwide as organizations upgrade from older, analog cameras to the latest and most innovative technologies. We are simultaneously seeing a continuing rise in new installations featuring our high-resolution, digital cameras and embedded video management solution paired with Overland's high-performance storage. We look forward to continuing our strategic alliance with Overland as we collaborate on additional applications." West Coast Entertainment Centre Doubles Storage Capacity With Overland's Snap Server 620
Zodo gains scalable, data archive to support growing video surveillance system with Overland's productsZodo's-Bowling & Beyond is one of the busiest bowling centres on the West Coast, boasting 24 lanes, an arcade, pro shop as well as a full-service, highly popular restaurant and bar. After the Goleta, California-based facility was purchased by Kinko's Inc. founder, chairman and avid bowler Paul Orfalea along with other Kinko's executives, the business was transformed into a 25,000-square foot entertainment centre that appeals to all ages.The multi-million dollar business continues to thrive despite a decline in the bowling industry thanks to its plethora of special programs, such as "Bowl your Brains Out, Win a Vespa," "Lunch 'n Bowl," and "Glow Bowling," where black lights shed a whole different light on a typical game. On weekends, Zodo's hosts the area's largest laser light show and a live disc jockey to liven up the perennial party atmosphere.According to Cindy Lawrenz, vice president of operations for Zodo's, the company embraces leading-edge technology to run all aspects of the business. "We are very savvy when it comes to technology," she explains. "It starts with our deployment of automated scoring systems, synthetic lanes and AMF pinsetters and extends to sophisticated point-of-sale systems, widespread WiFi access and state-of-the-art intelligent lighting systems." During recent remodels, Zodo's has installed CAT-5 cabling through the facility along with a 48-camera, high-resolution video surveillance system for monitoring activity and supporting insurance liability requirements.The challengeIn 2003, Zodo's extended its technology foundation to accommodate a mix of five Microsoft and Linux file servers connected via a facility-wide network. The company also re-evaluated its storage foundation, especially since computers are used to broadcast music and data-intensive digital videos throughout the building as well as administer elaborate lighting displays. "We realised early on that we would need a solid storage framework to handle both our frontand back-office demands in addition to our burgeoning video surveillance storage needs," adds Lawrenz.To that end, the Zodo's team turned to a former technology expert from Kinko's to optimize its storage solution. "Overland's Snap Server network attached storage (NAS) systems were recommended based on positive experiences in Kinko's environment," recalls Lawrenz. "In particular, Snap Servers worked well since they enabled the direct attachment of a tape drive for reliable near-line storage of data before seamlessly archiving off to tape." "The combination of Snap Server 620 and GOS 5.0 gives Zodo's a future-proof NAS foundation," concludes LawrenzInitially, Zodo's installed a Snap Server 520 with one terabyte of storage, which met the early needs for highly reliable NAS storage with a variety of enterprise-class features. Among the pluses of this first system were remote management of BakBone's NetVault: Backup data protection, which was embedded on the Snap Server platform, as well as the ability to write command-line scripts and automate different operations for reduced administrative overhead. The first Snap Server also kept pace with Zodo's rapidly rising video surveillance solution.As Zodo's grew and expanded, however, more video surveillance cameras were added while upgrades were made to many of its original cameras. Moving to higher-resolution cameras, along with the need to archive video on disk for up to 10 days, strained the capacity on the company's Snap Server 520. "Our daily storage doubled, which meant we had to dump off video to tape daily just to keep up," notes Lawrenz. "Finding the exact video we needed from tape became more of a burden as we amassed a rather large collection of video archives. A step up to more capacity was definitely warranted."The solutionWhen it came time to increase capacity, Zodo's once again turned to Overland's Snap Server to supply the additional storage while also leveraging a host of new features and advanced functionality. The new Snap Server 620 boasts 63 percent higher performance than the 520, thanks to a new dual-core AMD Opteron processor. Additionally, the new NAS platform can be configured with four enterprise-class SATA II drives for an initial capacity of one, two, three or four terabytes as well as optional scalability to 88 TBs to suite a variety of storage demands and budgets.In seeking a more scalable NAS solution, Zodo's sought the advice of its long-time technology consultant, Rick Heise, who was impressed with the enhancements now included in Snap Server's embedded GuardianOS (GOS) 5.0. For instance, he felt that expanded GOS functionality was ideally suited for Zodo's environment, including best-in-class Microsoft access control lists (ACLs) support, remote backup job monitoring and NTP Server support for time-stamp synchronisation across all computers and video cameras. "Security has always been a big concern, especially since we have PCI Compliance data among other highly sensitive files on our systems," he says. "We wanted the ability to lock-down certain data and keep mission-critical and sensitive information secure from unwanted access."The new Snap Server 620 boasts 63 percent higher performance than the 520, thanks to a new dual-core AMD Opteron processorAdditionally, GOS 5.0 features a Linux 2.6 kernel for improved stability, robustness and performance while the availability of RAID 6 and 10 support delivers an extra measure of data protection. Overland also has broadened its NAS replication functionality with the latest release of Snap Enterprise Data Replicator (EDR) 7.2, which can be embedded in GOS optionally to bolster the ability to distribute, synchronize and protect data residing in remote offices. Finally, integration with BakBone's NetVault: Backup 8.1 extends open systems data protection."We really liked that Overland provided a total, turnkey solution with the Snap Server 620," adds Heise. "All the new bells and whistles offered a lot of potential for taking our data protection to the next level."The benefitsIn September 2008, Zodo's upgraded to Overland's Snap Server 620 with two terabytes and GOS 5.0, doubling its storage capacity while taking advantage of new GOS functionality. In particular, the company leverages dynamic home directories to give each network user private space and settings as well as the ability to preserve Windows ACLs on all files and folders. "Now, our executives and the managers for the restaurant, bar, security, finance and other facets of the operation can have secure information areas for their sensitive files without any concerns," explains Heise. "This is a huge benefit as we can store and backup all our data on the Snap Server, including vital POS systems containing critical PCI compliance data."Zodo's also noticed an immediate performance boost on the new Snap Server platform. "We instantly saw the performance improvement," Heise adds. "Moving files around and performing backups is much faster on the Snap Server 620. Equally important is the use of enterprise-class SATA II drives, which gives us greater reliability and tolerance for errors."Overland has further streamlined ease of use with broader support for command-line scripting, which gives Zodo's additional flexibility in moving, managing and protecting data. The significant capacity increase also gives the company an opportunity to store up to 10 days of video on disk for easier, more efficient retrieval. "Previously, we had to dump video off to tape daily as we simply ran out of room," recalls Lawrenz. "Now, we can store more than a week's worth of video on disk and find what we're looking for quickly. Before, it took up to 10 times longer to locate, upload, restore and review videos from backup tapes."Zodo's also leverages tight integration with BakBone's NetVault: Backup for simplified backup and recovery while planning to evaluate EDR to protect files stored at a remote site as part of an overarching business continuity strategy. "The combination of Snap Server 620 and GOS 5.0 gives Zodo's a future-proof NAS foundation," concludes Lawrenz. "This product scales easily while enabling us to integrate advanced functionality, like replication, to address evolving disaster recovery needs."

IT Integrator Uses Overland Storage® Snap Server® To Reduce Costs And Maximize Productivity In Data Centre Virtualisation
OMNI Data purchased two Snap Server 520 storage systems to reduce costs and maximize productivityOMNI Data, which is based in Woodbridge, CT, is a systems integration and IT fonsulting firm with a proven track record for delivering the most efficient, comprehensive and cost-effective solutions to their clients. The firm designs, builds, and supports IT networks to help their clients maximize productivity, while minimizing IT infrastructure.OMNI Data is comprised of IT certified engineers and consultants from an array of technical disciplines. The company works with the client to determine their needs, then builds the solution that best addresses those needs. OMNI Data then works with hardware and software vendors to procure the right equipment to build an integrated solution.The challengeLike many successful companies, OMNI Data has experienced tremendous growth in their data center. Between their own data and that which the company hosts for its clients, their data center had ballooned to 16 racks containing 65 servers, plus storage units. The data center was housed in a 48x24 room, which was completely full. "Our data center was pushing capacity", explains Scott Sebastian, Director of Sales for OMNI Data. "We were at the point where we had to seriously consider moving to a larger facility so we would have enough space to house our data center."In addition to their physical space crisis, OMNI Data wanted to build a more efficient system that would be less expensive to operate and maintain, while increasing overall uptime and reliability. They were also interested in building a system with inherent flexibility, to easily scale to meet their future needs.The company determined that the only way to achieve all of these seemingly contrasting goals was to virtualise their data center. OMNI Data had long been known for recommending and implementing advanced technological solutions for their customers. Now it was time for them to implement such a solution for their own business. "We wanted to do it partly to reap some financial savings with power and cooling, but also make our own servers more manageable and flexible, explains Sebastian. "If we were going to start recommending this technology to our clients, we wanted to implement it on ourselves, first. This would not only solve our problems, but also become a model for us to show to our customers.The virtualisation solution Once all the needs had been assessed, the choice became remarkably clear. OMNI Data looked to Virtual Iron, the premier provider of enterprise-class software for creating and managing virtual infrastructure. Virtual Iron leverages industry standards, open source, and processors with built-in hardware assisted virtualisation to deliver open and economically attractive virtualisation alternative OMNI Data had long been known for implementing advanced technological solutions for their customerss to existing, proprietary solutions.Using Virtual Iron as the "brain" of their network infrastructure, OMNI Data partitioned five physical servers to produce 20 virtual servers as well as a virtual tape library. Each physical piece of hardware now behaved in every way as if it was multiple units. Windows 2003 was installed on some virtual servers, while Linux was installed on others.The storage solutionOMNI Data realised that the hardware selection was a critical component to making the new system work. After all, if the physical server failed, four virtual servers would go down, thereby quadrupling the problem. With this in mind, OMNI Data set out to select and purchase the most reliable hardware they could find, in a price range that would not negate the cost savings promised by the virtualisation effort.After careful consideration that included all the major storage providers, OMNI Data selected Overland's Snap Server. "It was a relatively easy decision", remembers Sebastian. "Snap Servers are known for their reliability and their sales and field engineers were uncommonly helpful. The moment we even hinted that we might need a bit of support, they got right on the phone to help."OMNI Data purchased two Snap Server 520 storage systems. One Snap Server 520 was placed in the production environment, physically housed in the Data Center at OMNI Data headquarters. Using Virtual Iron software, the Snap Server 520 was then utilised for five physical servers and 20 virtual servers and attached to a virtual tape library.The second Snap Server 520 was housed in an offsite OMNI Data facility containing a redundant Satellite/T1 Internet connection, physical servers (virtualised), and virtual desktops. Using Snap Enterprise Data Replicator™ (Snap EDR) software, all critical data would now be replicated between the two sites for complete redundancy, thereby providing business continuity in the case of a catastrophic event.One Snap Server 520 was placed in the production environment, physically housed in the Data Center at OMNI Data headquartersResultsOMNI Data determined that the savings from the power and cooling alone were worth the migration. The migration enabled them to remove 2 racks containing 15 servers from their data center, saving the company valuable physical space, as well as operational costs. "Our engineers determined that the power and cooling, alone, saved us $20,000 per year", said Sebastian. "Additionally, the decrease in physical space requirements saved us from having to move our data center to a larger location, which would have come with significant immediate and recurring costs. As a side benefit, we were able to use our extra space to build a training center. In addition to serving our own training needs, we actually rent the space to others for an extra revenue stream."With full redundancy with their servers and their SAN, OMNI Data also gained the ability to set up a new server in minutes instead of hours. The benefit of this configuration was further proven when their quote system went down, due to a power supply failure. "We transferred the system to another server, which allowed it to be up and running again in five minutes", remembers Sebastian. "In the past, this critical business system would have been down for a day or two."Always looking to help their customers get the most out of their systems, OMNI Data uses their new system infrastructure as a working model to demonstrate the benefits of consolidation and proper data protection. "We've proven that it works, so we want our customers to reap the benefits of our experience", adds Sebastian.
Related white papers
Connected Video Technology for Safe Cities
Choosing the Right Storage Technology for Video Surveillance
The Borderless Control Room