SNAPserver Digital video recorders (DVRs)
(8)
Browse Digital video recorders (DVRs)
Digital video recorder (DVR) products updated recently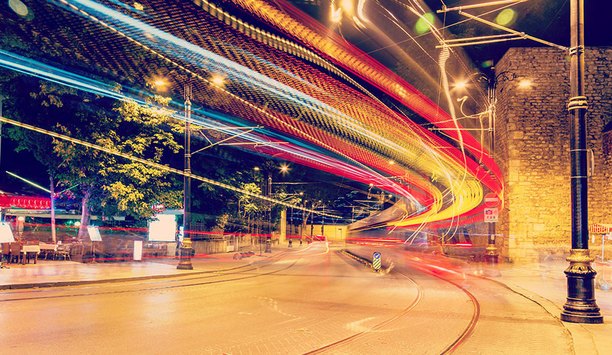 ONVIF Profile T And H.265: The Evolution Of Video Compression
In today's market, efficient use of bandwidth and storage is an essential part of maintaining an effective video surveillance system. A video management system's ability to provide analysis, real time event notifications and crucial image detail is only as a good as the speed and bandwidth of a surveillance network. In the physical security industry, H.264 is the video compression format used by most companies. Some companies also employ H.264 enhancements to compress areas of an image that are irrelevant to the user at a higher ratio within a video stream in order to preserve image quality for more important details like faces, license plates or buildings. The H.265, H.264's successor, will be increasingly used for compression in the future. Some companies are already using H.265 in their cameras and video management systems, while a host of other manufacturers are certainly preparing for its broader adoption in the years to come. Video Compression Technologies Reduced bandwidth and storage requirements are the primary benefits of video compression technologies Reduced bandwidth and storage requirements are the primary benefits of video compression technologies. In some cases, H.265 can double the data compression ratio of H.264, while retaining the same quality. Increased compression rate translates into decreased storage requirements on hard drives, less bandwidth usage and fewer switches – all of which reduce overall costs of system ownership. H.265 compression delivers a lower bitrate than H.264, which is relevant to end users and integrators because the lower bitrate reduces strain on hardware and can reduce playback issues. It's very important that the compression format that is used is supported in all of the different components of a system: cameras, desktop computers on which the VMS is running and the VMS itself. It is also good for end users and integrators to understand the basics of video compression. Having a basic understanding of compression allows users to tweak settings to reduce bandwidth usage even more. Many cameras come with default settings that can be changed to ultimately reduce costs. ONVIF Physical Security In the physical security industry, ONVIF is working to incorporate into its specifications the use of new formats such as H.265 but is not directly involved in developing the compression standards themselves. With Profile T, the new ONVIF video profile released will employ a new media service that is compression agnostic. This means that it can support new video compression formats, including H.265, as well as new audio compression formats, with the ability to include new video and audio codecs as needed in the future without having to redesign its media service. In the physical security industry, ONVIF is working to incorporate into its specifications the use of new formats such as H.265 Standardization organizations that are directly addressing new compression standards include the International Telecommunication Union (ITU), the Moving Picture Experts Group (MPEG) and a joint commission of the International Organization for Standardization (ISO)/International Electrotechnical Commission (IEC), which is addressing the coding of audio, picture, multimedia and hypermedia information. Other compression formats on par with H.264 and H.265 are being developed by companies such as Google. H.265 Compression Formats Using products that employ H.265 compression will reduce costs through bandwidth reduction, as will changing default settings on cameras, which are often conservative. Having a basic understanding of compression formats and how to tweak camera factory default settings also gives integrators the ability to further reduce bandwidth for added costs savings and increased system performance. These enhancements will analyse which parts of an image are most important and adjust local levels of compressions accordingly It is also worth noting that H.265 enhancements will likely be developed by camera manufacturers to further reduce bandwidth, as was the case with H.264. These enhancements will analyze which parts of an image are most important and adjust local levels of compressions accordingly. While H.265 itself is ready for prime time, its value as a tool for IP-based surveillance systems is dependent on support for the codec in all parts of the system – the VMS, server hardware, graphics cards and camera. Though widespread H.265 adoption is predicted, providers of these components are jumping on the H.265 bandwagon at different rates of speed. ONVIF is including support for H.265 in its new video profile, Profile T, because it believes it will become the most widely used compression format and ONVIF recognizes the need to anticipate that migration as a future need of the industry. The new media service, which will be implemented with Profile T, will be future-proof in that when new compression formats are released in the future, ONVIF can adopt them very quickly. That flexibility will definitely help integrators.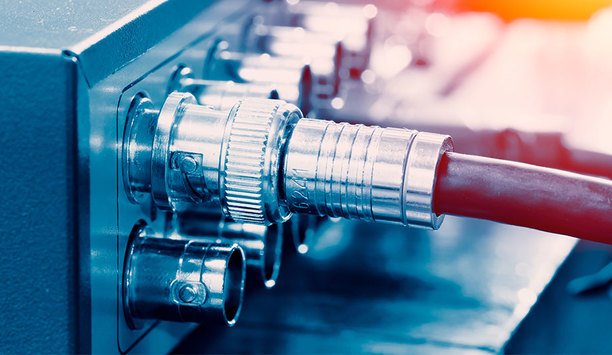 HD Over Coax Provides Cost-effective Video Surveillance Upgrade
According to IHS Market, it is estimated that there are over 60 million security cameras in the United States, and other reports say these cameras capture more than four billion hours of footage per week. Over the last decade, IP camera technology has dominated the conversation as it has provided users with a broad offering of enhanced image quality and features. With a large percentage of existing security systems relying on analog, many end users looking for high definition (HD) video quality have been forced to take on a complete system overhaul. Infrastructure Overhaul For HD Video To make the switch, customers would need to change everything, from cameras to hardware to wiring– not to mention the lengthy installation process that would ensue. IP cameras also require higher Internet speeds and more cloud space. Whether constrained by budget, bandwidth or storage, many end users have been unable to adopt this new video surveillance method.Thanks to technological advancements within the security industry, HD over Coax offers a viable solution for integrators and end users alike Thanks to technological advancements within the security industry, HD over Coax offers a viable solution for integrators and end users alike. By utilising the current Coaxial cables, this offering yields high definition video, while requiring minimal infrastructure changes and is an optimal surveillance choice for security customers. Plus, with new advancements and updates being made frequently to this technology, there is a solution for every security need. The enhanced alternative of HD over Coax has been warmly welcomed in the security industry, thanks to its simple solutions and ever-evolving features. Many new analog HD cameras are "plug and play," able to connect directly to existing Coaxial cables. This eliminates the need for a complete system change, creating cost-savings for the end user and an enhanced video quality offering. Easy Solutions For HD Video As a result, integrators can cost-effectively upgrade their customer's surveillance solution while using their legacy infrastructure, making it an attractive option for end users and an easy sell for dealers. Latency in video is another common issue with network-based camera systems, where even the slightest delay in video surveillance can hinder security response HD over Coax cameras themselves are always expanding and evolving to meet a wide array of security needs. With the introduction of fisheye and multi-sensor cameras, users now have a multitude of coverage options, not to mention the introduction of 4K bringing resolution options to the same level as IP. Some newer technologies are even touting 4K cameras paired with 4K digital video recorders (DVRs) made specifically for analog systems. Longer cables grant transmission for up to 1600 feet, double the distance of standard analog solutions, and triple that of IP systems. This single cable is able to transmit both HD video and audio. Recently, broadcast quality audio over Coax has become available in limited models, a substantial improvement over older analog technology, which was unable to transmit audio. Stopping Video Delay Latency in video is another common issue with network-based camera systems. Even the slightest delay in video surveillance can hinder security response. IP cameras are forced to compress and packetize their video for transmission. The outcome of this is a reduced number of images per video, which in turn causes delay. HD over Coax on the other hand, delivers an unlimited amount of HD images in real time, with smooth motion and impressive clarity. Additionally, the point-to-point transmission delivers uncompressed video free of lag. Another touted benefit is that, unlike IP networked cameras, analog systems provide a more secure video transmission. With so much sensitive information housed on a businesses' network, adding another point of network access through an IP camera can create concerns for cyber security risks. HD over Coax delivers an unlimited amount of HD images in real time, with smooth motion and impressive clarity Preventing Network Hacking With HD over Coax, the physical connections between the camera and DVR prevent network hacking. By keeping the video surveillance system offline, security professionals are able to direct their attention to the physical threats at hand, rather than having to focus on deterring cyber security risks. One of the primary difficulties of deploying HD video solutions is the fact that many older systems utilize a wide variety of HD standards and platforms. To make matters more complicated, after HD over Coax was brought to market, manufacturers raced to create their own version of this technology. Today, the most popular proprietary standards are HD-CVI, HD-TVI and AHD. However, integrators and customers found that attempting to manage multiple HD technologies proved to be near impossible.Integrators and customers found that attempting to manage multiple HD technologies proved to be near impossible Diversifying Surveillance Through One DVR To combat these issues, manufacturers have introduced products with more flexibility to their portfolios. One example of this is the penta-brid DVR which grants the ability to seamlessly integrate multiple technologies deployed across one application. This means that systems with diverse camera brands and technologies, such as a mix of HD-CVI, HD-TVI, AHD, analog or IP, can be connected through one DVR. For many end users with legacy analog systems, penta-brid DVRs give them greater freedom to choose between a variety of solutions, rather than being limited to one option. With video resolution increasing, the space needed to store the footage is similarly rising. Penta-brid technology has been able to adapt to these evolving needs, giving users ample storage space to house the HD and 4K surveillance video with some of the newest models including H.265 compression. HD Casino Surveillance Made Simple For casinos, HD images are critical for identifying unauthorized personnel and unlawful behaviours to create a safe environment for guests and staff While HD over Coax is beneficial to many end users and integrators, those in the casino and hospitality markets find it crucial. With a combination of high profile guests, large amounts of cash on hand, constant crowds and strict industry regulations, reliable video surveillance is a must. Deploying new IP systems comes at a stiff price. When looking to upgrade their video surveillance, casinos must also be mindful of the installation process. When moving to an IP-based system, ripping out old wires and replacing them with new is the standard practice. This practice can be both disruptive and costly, not to mention gaming regulations require casino activities be monitored at all times so a complete system shutdown would result in revenue loss. This cost can be hard to justify, especially when the current legacy analog system remains in working condition with only the lower image resolution to date it. For these scenarios, the most cost-effective option is to leverage the legacy infrastructure, replace the existing cameras with new devices, and reap the benefits that HD video has to offer without any lapse in security. For casinos, HD images are critical for identifying unauthorized personnel and unlawful behaviours to create a safe environment for guests and staff. HD over Coax cameras now offer the same resolution as IP cameras with a plug and play approach, that cuts down on expense without sacrificing quality. For businesses and applications that are unable to adopt IP technology, whether it be cost or time prohibitive, HD over Coax now features most of the same benefits IP has to offer without breaking the bank. By providing clear images in real time, maximizing existing infrastructure, and affording cyber security benefits, HD over Coax provides an attractive solution for many end users and integrators.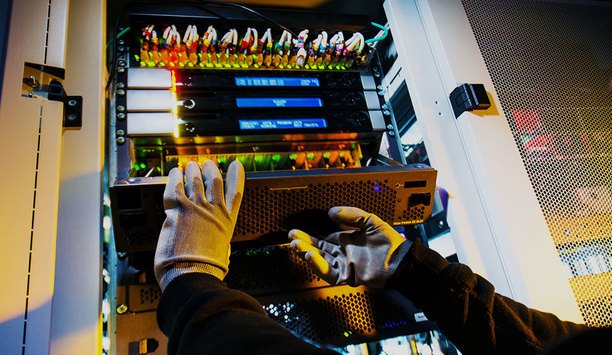 Video Surveillance Must Modernize In Storage, Recording And On-Demand Access
Dollars spent by video surveillance customers must go towards ensuring high-availability capture, storage and on-demand access to live and archived video. Reaching this goal mandates high-availability of independent components – camera, network, storage (edge, external), internet connectivity, display, all Video Management Software (VMS) components and an architecture that can take advantage of this. In this note, we focus on seeing our way through to a video surveillance architecture, that provides high availability storage, access to live and stored video content. Of all options available to store recorded video, edge recording is the only one that is unaffected by network failure Edge Recording Of all options available to store recorded video, edge recording is the only one that is unaffected by network failure. This makes edge storage a must-have. But, this has some limitations at present: Edge storage capacity is limited. Edge media has a short lifetime, rated only for thousands of hours of continuous recording. Most cameras are not secure and physical damage to the camera could lead to catastrophic loss of edge stored content. As storage and compression technology evolve, the constraints imposed by (1) and (2) could go away. However, securing cameras will continue to be a barrier for most installations. Secure External Storage It is thus imperative to also store video in secure external storage. Such an architecture uses edge storage to fill in content gaps created by network, external storage outages. As edge storage technology improves, larger gaps can be filled in, but one will always need external storage. By our definition, 'external storage' is a solution stack that includes storage media and all software (including VMS) that provide access to this storage. Access To Live And Archived Video Access to live video can either be met by external storage or directly by the camera Every surveillance solution needs to provide access to live and archived video. Access to live video can either be met by external storage or (and) directly by the camera. All things being equal, having the camera directly provide live video access, is a higher-availability solution. There is dependence on fewer components in the chain. Solutions in the market use one of the above two approaches for access to live video. Due to limited capacity and low physical security of edge storage, it makes sense at present, to have external storage meet all requests for archive video. Thus, we are led to an architecture that has heavy dependence on external storage. Dual-Recording For high-availability, external storage must be architected with redundancy. Ideally, independent components that make up external storage – storage media, associated hardware and software (including VMS components), should be individually redundant and have smart interconnectivity. However, solutions in the market rigidly tie these components together. Failure of a single component causes failure of external storage. For e.g. hardware failure of a server causes VMS component failure AND storage failure. DR provides a smart way to provide high-availability for external storage For these solutions in the market, high-availability is achieved by having additional external storage units that step-in during outages of primary units. If these additional units continuously duplicate primary units, access gaps are minimized, and archive access is un-affected during primary unit outages. This is the idea behind Dual-Recording (DR). To meet cost budgets, these additional units can be configured to store subsampled (framerate, resolution) video content. A small number of additional units can support concurrent outages of all primary units. A few-to-many redundancy. Rising Need For Dual-Recording Most cameras cannot be physically secured, and video content produced by a camera must be stored externally. Many VMS solutions use external storage to service live video access requests. Edge storage limitations impose restrictions on edge archive access at present. So, external storage is used to service requests for archive access too. Thus, a surveillance system ends up being over-dependent on external storage. DR provides a smart way to provide high-availability for external storage. As edge storage improves, it will be able to service archive access requests. VMS software will need to evolve, to use this capability smartly.

Integrated IP Video Surveillance Solution From Overland Storage And Mobotix Lowers Deployment Costs
Overland Storage and Mobotix have reduced implementation time by 50% with their integrated solutionOverland Storage, Inc., a leading, global specialist in backup, recovery and archive, and Mobotix AG, the technology leader for high resolution network camera systems, today introduced a unified management console that simplifies the deployment of world class video surveillance and archive solutions featuring Mobotix IP network camera systems and Overland's award-winning family of SnapServer network-attached storage (NAS) products. The companies have seamlessly integrated the configuration of IP cameras, video management software and network video storage for extreme ease of management, flexibility and scalability, making the combined solution ideal for hotels, retail shops, parking structures and multi-tenant buildings.Led by Check Your Security, Ltd., a security systems integration company based in Norfolk, United Kingdom, Southend University Hospital NHS Foundation Trust recently implemented Mobotix cameras and Overland Storage SnapServer storage to provide a leading-edge video capture and archive system for around-the-clock security monitoring to protect patients, visitors and hospital staff. "The combined Overland and Mobotix solution was superior," said David Perry, senior estates project manager for Southend University Hospital NHS Foundation Trust. "The cameras offered three Megapixel image quality, two-way audio over IP, Power over Ethernet (PoE), sealed external weatherproof housing and the ability to add SnapServer storage capacity with 'plug and play' simplicity. The embedded MxControlCenter surveillance software was a real bonus that led to measurable cost savings in terms of seamless, simplified operation."With the latest version of Mobotix's MxControlCenter video management software, installers can use a consolidated user interface to set up IP cameras with any local or remote SnapServer storage connected to the video surveillance network. The video management software automatically discovers all available SnapServer devices and provides installation wizards to easily configure the TCP/IP network information. By using the Mobotix control center to manage both the cameras and NAS storage, Overland and Mobotix have reduced the overall implementation process by approximately 50 percent, lowering deployment costs and complexities while minimizing the chance of installation errors. "As technology partners, Overland and Mobotix worked closely to incorporate unique features into both the SnapServer and Mobotix MxControlCenter"As technology partners, Overland and Mobotix worked closely to incorporate unique features into both the SnapServer and Mobotix MxControlCenter to further simplify implementation. To that end, Overland has added a centralised "time" server capability to SnapServer systems to support the synchronisation of timestamps on all videos captured by IP cameras. Recent testing of Overland's SnapServer systems in the Mobotix Camera Lab has proven that SnapServers can handle the data-intensive storage demands for up to 80 simultaneous, high-resolution camera streams."We have continued to see a growing demand for IP-based video surveillance and archive solutions that don't require special networking or storage expertise. Organizations are seeking simple solutions to complex problems and to that end, Overland and Mobotix have accomplished that with a single interface for managing both IP video cameras and storage archives," said Jillian Mansolf, vice president of global sales and marketing. "Together, we're lowering deployment barriers and making it easier for our partners to provide customers with best-of-class IP video cameras and highly scalable storage to meet a wide range of video surveillance requirements.""There is no easier to use or more cost effective solution on the market today," said Peter McKee, global marketing director of Mobotix AG. "As a result, our network-based HiRes video surveillance and archive solutions are gaining momentum worldwide as organizations upgrade from older, analog cameras to the latest and most innovative technologies. We are simultaneously seeing a continuing rise in new installations featuring our high-resolution, digital cameras and embedded video management solution paired with Overland's high-performance storage. We look forward to continuing our strategic alliance with Overland as we collaborate on additional applications." West Coast Entertainment Centre Doubles Storage Capacity With Overland's Snap Server 620
Zodo gains scalable, data archive to support growing video surveillance system with Overland's productsZodo's-Bowling & Beyond is one of the busiest bowling centres on the West Coast, boasting 24 lanes, an arcade, pro shop as well as a full-service, highly popular restaurant and bar. After the Goleta, California-based facility was purchased by Kinko's Inc. founder, chairman and avid bowler Paul Orfalea along with other Kinko's executives, the business was transformed into a 25,000-square foot entertainment centre that appeals to all ages.The multi-million dollar business continues to thrive despite a decline in the bowling industry thanks to its plethora of special programs, such as "Bowl your Brains Out, Win a Vespa," "Lunch 'n Bowl," and "Glow Bowling," where black lights shed a whole different light on a typical game. On weekends, Zodo's hosts the area's largest laser light show and a live disc jockey to liven up the perennial party atmosphere.According to Cindy Lawrenz, vice president of operations for Zodo's, the company embraces leading-edge technology to run all aspects of the business. "We are very savvy when it comes to technology," she explains. "It starts with our deployment of automated scoring systems, synthetic lanes and AMF pinsetters and extends to sophisticated point-of-sale systems, widespread WiFi access and state-of-the-art intelligent lighting systems." During recent remodels, Zodo's has installed CAT-5 cabling through the facility along with a 48-camera, high-resolution video surveillance system for monitoring activity and supporting insurance liability requirements.The challengeIn 2003, Zodo's extended its technology foundation to accommodate a mix of five Microsoft and Linux file servers connected via a facility-wide network. The company also re-evaluated its storage foundation, especially since computers are used to broadcast music and data-intensive digital videos throughout the building as well as administer elaborate lighting displays. "We realised early on that we would need a solid storage framework to handle both our frontand back-office demands in addition to our burgeoning video surveillance storage needs," adds Lawrenz.To that end, the Zodo's team turned to a former technology expert from Kinko's to optimize its storage solution. "Overland's Snap Server network attached storage (NAS) systems were recommended based on positive experiences in Kinko's environment," recalls Lawrenz. "In particular, Snap Servers worked well since they enabled the direct attachment of a tape drive for reliable near-line storage of data before seamlessly archiving off to tape." "The combination of Snap Server 620 and GOS 5.0 gives Zodo's a future-proof NAS foundation," concludes LawrenzInitially, Zodo's installed a Snap Server 520 with one terabyte of storage, which met the early needs for highly reliable NAS storage with a variety of enterprise-class features. Among the pluses of this first system were remote management of BakBone's NetVault: Backup data protection, which was embedded on the Snap Server platform, as well as the ability to write command-line scripts and automate different operations for reduced administrative overhead. The first Snap Server also kept pace with Zodo's rapidly rising video surveillance solution.As Zodo's grew and expanded, however, more video surveillance cameras were added while upgrades were made to many of its original cameras. Moving to higher-resolution cameras, along with the need to archive video on disk for up to 10 days, strained the capacity on the company's Snap Server 520. "Our daily storage doubled, which meant we had to dump off video to tape daily just to keep up," notes Lawrenz. "Finding the exact video we needed from tape became more of a burden as we amassed a rather large collection of video archives. A step up to more capacity was definitely warranted."The solutionWhen it came time to increase capacity, Zodo's once again turned to Overland's Snap Server to supply the additional storage while also leveraging a host of new features and advanced functionality. The new Snap Server 620 boasts 63 percent higher performance than the 520, thanks to a new dual-core AMD Opteron processor. Additionally, the new NAS platform can be configured with four enterprise-class SATA II drives for an initial capacity of one, two, three or four terabytes as well as optional scalability to 88 TBs to suite a variety of storage demands and budgets.In seeking a more scalable NAS solution, Zodo's sought the advice of its long-time technology consultant, Rick Heise, who was impressed with the enhancements now included in Snap Server's embedded GuardianOS (GOS) 5.0. For instance, he felt that expanded GOS functionality was ideally suited for Zodo's environment, including best-in-class Microsoft access control lists (ACLs) support, remote backup job monitoring and NTP Server support for time-stamp synchronisation across all computers and video cameras. "Security has always been a big concern, especially since we have PCI Compliance data among other highly sensitive files on our systems," he says. "We wanted the ability to lock-down certain data and keep mission-critical and sensitive information secure from unwanted access."The new Snap Server 620 boasts 63 percent higher performance than the 520, thanks to a new dual-core AMD Opteron processorAdditionally, GOS 5.0 features a Linux 2.6 kernel for improved stability, robustness and performance while the availability of RAID 6 and 10 support delivers an extra measure of data protection. Overland also has broadened its NAS replication functionality with the latest release of Snap Enterprise Data Replicator (EDR) 7.2, which can be embedded in GOS optionally to bolster the ability to distribute, synchronize and protect data residing in remote offices. Finally, integration with BakBone's NetVault: Backup 8.1 extends open systems data protection."We really liked that Overland provided a total, turnkey solution with the Snap Server 620," adds Heise. "All the new bells and whistles offered a lot of potential for taking our data protection to the next level."The benefitsIn September 2008, Zodo's upgraded to Overland's Snap Server 620 with two terabytes and GOS 5.0, doubling its storage capacity while taking advantage of new GOS functionality. In particular, the company leverages dynamic home directories to give each network user private space and settings as well as the ability to preserve Windows ACLs on all files and folders. "Now, our executives and the managers for the restaurant, bar, security, finance and other facets of the operation can have secure information areas for their sensitive files without any concerns," explains Heise. "This is a huge benefit as we can store and backup all our data on the Snap Server, including vital POS systems containing critical PCI compliance data."Zodo's also noticed an immediate performance boost on the new Snap Server platform. "We instantly saw the performance improvement," Heise adds. "Moving files around and performing backups is much faster on the Snap Server 620. Equally important is the use of enterprise-class SATA II drives, which gives us greater reliability and tolerance for errors."Overland has further streamlined ease of use with broader support for command-line scripting, which gives Zodo's additional flexibility in moving, managing and protecting data. The significant capacity increase also gives the company an opportunity to store up to 10 days of video on disk for easier, more efficient retrieval. "Previously, we had to dump video off to tape daily as we simply ran out of room," recalls Lawrenz. "Now, we can store more than a week's worth of video on disk and find what we're looking for quickly. Before, it took up to 10 times longer to locate, upload, restore and review videos from backup tapes."Zodo's also leverages tight integration with BakBone's NetVault: Backup for simplified backup and recovery while planning to evaluate EDR to protect files stored at a remote site as part of an overarching business continuity strategy. "The combination of Snap Server 620 and GOS 5.0 gives Zodo's a future-proof NAS foundation," concludes Lawrenz. "This product scales easily while enabling us to integrate advanced functionality, like replication, to address evolving disaster recovery needs."

IT Integrator Uses Overland Storage® Snap Server® To Reduce Costs And Maximize Productivity In Data Centre Virtualisation
OMNI Data purchased two Snap Server 520 storage systems to reduce costs and maximize productivityOMNI Data, which is based in Woodbridge, CT, is a systems integration and IT fonsulting firm with a proven track record for delivering the most efficient, comprehensive and cost-effective solutions to their clients. The firm designs, builds, and supports IT networks to help their clients maximize productivity, while minimizing IT infrastructure.OMNI Data is comprised of IT certified engineers and consultants from an array of technical disciplines. The company works with the client to determine their needs, then builds the solution that best addresses those needs. OMNI Data then works with hardware and software vendors to procure the right equipment to build an integrated solution.The challengeLike many successful companies, OMNI Data has experienced tremendous growth in their data center. Between their own data and that which the company hosts for its clients, their data center had ballooned to 16 racks containing 65 servers, plus storage units. The data center was housed in a 48x24 room, which was completely full. "Our data center was pushing capacity", explains Scott Sebastian, Director of Sales for OMNI Data. "We were at the point where we had to seriously consider moving to a larger facility so we would have enough space to house our data center."In addition to their physical space crisis, OMNI Data wanted to build a more efficient system that would be less expensive to operate and maintain, while increasing overall uptime and reliability. They were also interested in building a system with inherent flexibility, to easily scale to meet their future needs.The company determined that the only way to achieve all of these seemingly contrasting goals was to virtualise their data center. OMNI Data had long been known for recommending and implementing advanced technological solutions for their customers. Now it was time for them to implement such a solution for their own business. "We wanted to do it partly to reap some financial savings with power and cooling, but also make our own servers more manageable and flexible, explains Sebastian. "If we were going to start recommending this technology to our clients, we wanted to implement it on ourselves, first. This would not only solve our problems, but also become a model for us to show to our customers.The virtualisation solution Once all the needs had been assessed, the choice became remarkably clear. OMNI Data looked to Virtual Iron, the premier provider of enterprise-class software for creating and managing virtual infrastructure. Virtual Iron leverages industry standards, open source, and processors with built-in hardware assisted virtualisation to deliver open and economically attractive virtualisation alternative OMNI Data had long been known for implementing advanced technological solutions for their customerss to existing, proprietary solutions.Using Virtual Iron as the "brain" of their network infrastructure, OMNI Data partitioned five physical servers to produce 20 virtual servers as well as a virtual tape library. Each physical piece of hardware now behaved in every way as if it was multiple units. Windows 2003 was installed on some virtual servers, while Linux was installed on others.The storage solutionOMNI Data realised that the hardware selection was a critical component to making the new system work. After all, if the physical server failed, four virtual servers would go down, thereby quadrupling the problem. With this in mind, OMNI Data set out to select and purchase the most reliable hardware they could find, in a price range that would not negate the cost savings promised by the virtualisation effort.After careful consideration that included all the major storage providers, OMNI Data selected Overland's Snap Server. "It was a relatively easy decision", remembers Sebastian. "Snap Servers are known for their reliability and their sales and field engineers were uncommonly helpful. The moment we even hinted that we might need a bit of support, they got right on the phone to help."OMNI Data purchased two Snap Server 520 storage systems. One Snap Server 520 was placed in the production environment, physically housed in the Data Center at OMNI Data headquarters. Using Virtual Iron software, the Snap Server 520 was then utilised for five physical servers and 20 virtual servers and attached to a virtual tape library.The second Snap Server 520 was housed in an offsite OMNI Data facility containing a redundant Satellite/T1 Internet connection, physical servers (virtualised), and virtual desktops. Using Snap Enterprise Data Replicator™ (Snap EDR) software, all critical data would now be replicated between the two sites for complete redundancy, thereby providing business continuity in the case of a catastrophic event.One Snap Server 520 was placed in the production environment, physically housed in the Data Center at OMNI Data headquartersResultsOMNI Data determined that the savings from the power and cooling alone were worth the migration. The migration enabled them to remove 2 racks containing 15 servers from their data center, saving the company valuable physical space, as well as operational costs. "Our engineers determined that the power and cooling, alone, saved us $20,000 per year", said Sebastian. "Additionally, the decrease in physical space requirements saved us from having to move our data center to a larger location, which would have come with significant immediate and recurring costs. As a side benefit, we were able to use our extra space to build a training center. In addition to serving our own training needs, we actually rent the space to others for an extra revenue stream."With full redundancy with their servers and their SAN, OMNI Data also gained the ability to set up a new server in minutes instead of hours. The benefit of this configuration was further proven when their quote system went down, due to a power supply failure. "We transferred the system to another server, which allowed it to be up and running again in five minutes", remembers Sebastian. "In the past, this critical business system would have been down for a day or two."Always looking to help their customers get the most out of their systems, OMNI Data uses their new system infrastructure as a working model to demonstrate the benefits of consolidation and proper data protection. "We've proven that it works, so we want our customers to reap the benefits of our experience", adds Sebastian.
Related white papers
Understanding Video Management Systems
Five Things To Consider For AI With Video Technology
Featured white papers
5 Security Lessons For Navigating COVID-19
Download
Security Investments Retailers Should Consider For Their 2021 Budget
Download