D-Link Video Servers (IP Transmission) / Video Encoders
(2)
Browse Video Servers (IP Transmission) / Video Encoders
Video server (IP transmission) products updated recently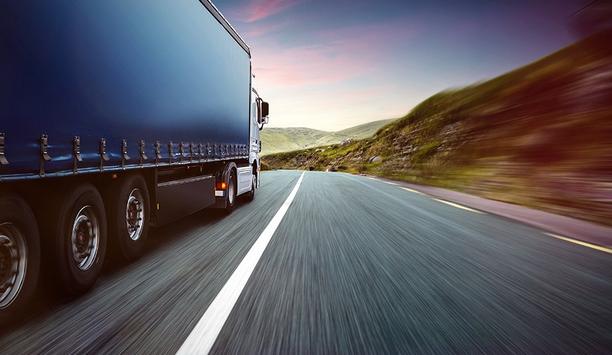 Securing Mobile Vehicles: The Cloud and Solving Transportation Industry Challenges
Securing Intelligent Transportation Systems (ITS) in the transportation industry is multi-faceted for a multitude of reasons. Pressures build for transit industry players to modernise their security systems, while also mitigating the vulnerabilities, risks, and growth-restrictions associated with proprietary as well as integrated solutions. There are the usual physical security obstacles when it comes to increasingly integrated solutions and retrofitting updated technologies into legacy systems. Starting with edge devices like cameras and intelligent sensors acquiring video, analytics and beyond, these edge devices are now found in almost all public transportation like buses, trains, subways, airplanes, cruise lines, and so much more. You can even find them in the world's last manually operated cable car systems in San Francisco. The next layer to consider is the infrastructure and networks that support these edge devices and connect them to centralized monitoring stations or a VMS. Without this layer, all efforts at the edge or stations are in vain as you lose the connection between the two. And the final layer to consider when building a comprehensive transit solution is the software, recording devices, or viewing stations themselves that capture and report the video. The challenge of mobility However, the transportation industry in particular has a very unique challenge that many others do not – mobility. As other industries become more connected and integrated, they don't usually have to consider going in and out or bouncing between networks as edge devices physically move. Obviously in the nature of transportation, this is key. Have you ever had a bad experience with your cellular, broadband or Wi-Fi at your home or office? You are not alone. The transportation industry in particular has a very unique challenge that many others do not – mobility Can you trust these same environments to record your surveillance video to the Cloud without losing any frames, non-stop 24 hours a day, 7 days a week, 365 days a year? To add to the complexity – how do you not only provide a reliable and secure solution when it's mobile, traveling at varying speeds, and can be in/out of coverage using various wireless technologies? Waiting to upload video from a transport vehicle when it comes into port, the station, or any centralized location is a reactive approach that simply will not do any longer. Transit operations require a more proactive approach today and the ability to constantly know what is going on at any given time on their mobile vehicles, and escalate that information to headquarters, authorities, or law enforcement if needed; which can only occur with real-time monitoring. This is the ultimate question when it comes to collecting, analyzing, and sharing data from mobile vehicles – how to get the video from public transportation vehicles alike to headquarters in real time! Managing video data In order to answer this question, let's get back to basics. The management and nature of video data differs greatly from conventional (IT) data. Not only is video conducted of large frames, but there are specific and important relationships among the frames and the timing between them. This relationship can easily get lost in translation if not handled properly. This is why it's critical to consider the proper way to transmit large frames while under unstable or variable networks. The Internet and its protocols were designed more than two decades ago and purposed for conventional data. Although the Internet itself has not changed, today's network environments run a lot faster, expand to further ranges, and support a variety of different types of data. Because the internet is more reliable and affordable than in the past some might think it can handle anything. However, it is good for data, but not for video. This combination makes it the perfect time to convert video recording to the Cloud! Video transmission protocol One of the main issues with today's technology is the degradation of video quality when transmitting video over the Internet. ITS are in dire need for reliable transmission of real-time video recording. To address this need a radical, yet proven, video transmission protocol has recently been introduced to the market. It uses AI technology and to adapt to different environments in order to always deliver high quality, complete video frames. This protocol, when equipped with encryption and authentication, enables video to be transmitted reliably and securely over the Internet in a cloud environment. One of the main issues with today's technology is the degradation of video quality when transmitting video over the Internet Finally, transportation industry has a video recording Cloud solution that is designed for (massive) video that can handle networks that might be experiencing high error rate. Such a protocol will not only answer the current challenges of the transportation industry, but also make the previously risky Cloud environment safe for even the most reserved environments and entities. With revolutionary transmission protocols, the time is now to consider adopting private Cloud for your transportation operations.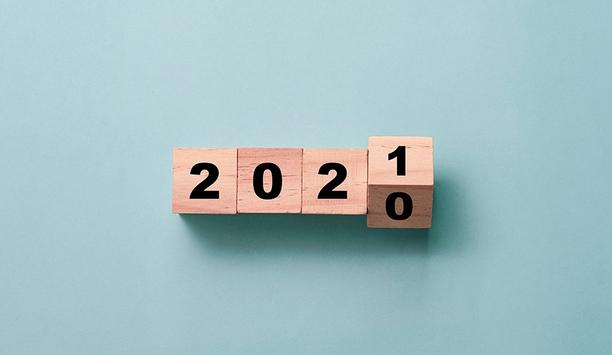 Trends And Challenges We Will See In The AI-driven Security Space In 2021
For decades, the nature of global safety has been evolving. From physical security threats like large-scale terrorist attacks and lone actor stabbings to chemical threats such as the Salisbury poisonings and even microbiological threats such as COVID-19, new challenges are constantly arising and the threat landscape we operate in today is constantly changing. Compounding the complexity of the security issues is the complexity and nature of attacks. With the economic downturn, there is the traditional rise in theft, violence and other crimes. Compound this with unmanned businesses and work-at-home staff, and there is a perfect storm for a rise in security threats. Artificial intelligence (AI) and specifically the branch of AI known as machine learning (ML), was already causing widespread disruption in many industries, including the security industry. AI has been a driving force to replace labor-based business models with integrated data and actionable intelligence that is context-aware. It has become apparent that AI will play a big part in the ongoing fight against both pandemics such as COVID-19, as well as other threats that we may face in the future. With all of this in mind, 2021 is poised to be a big year for AI growth. While AI is going to continue to impact our lives in dozens of ways, from smart sensors to face mask compliance detection, the following reflects a few top trends and challenges that I have my eye on for 2021 as we close out this year. The rise of smart city investments One such example is the increasing development of smart cities and how AI can be leveraged to build safe communities. To date, we've seen an increase in the number of smart city programmes around the globe; cities that are beginning to deploy innovative technologies for the management and ease of life services. Compounding the complexity of the security issues is the complexity and nature of attacks Typical development of a city includes standard infrastructure - roads, schools, power, water, transportation. Now, internet, data and AI capabilities are part of the standard infrastructure requirements for all new developments. AI promises to deliver increased efficiencies with the infrastructure that will accommodate growing populations while reducing our impact on the environment, resources, and communities. Global cities now account for more than half of the world's population, and the United Nations projects the number to balloon to 68% by mid-century. Owing to both demographic shifts and overall population growth, that means that around 2.5 billion people could be added to urban areas by the middle of the century, predicts the UN Department of Economic and Social Affairs (DESA). With an increase in population has come an increase in global spending on smart city initiatives to drive down the impact of growing urban concentration. Global spending on smart city initiatives is expected to total nearly $124 billion this year, an increase of 18.9% over 2019, according to IDC's Worldwide Semiannual Smart Cities Spending Guide, while Singapore, Tokyo, London and New York as the big spenders - expected to spend more than $1 billion in 2020. Using AI-driven technology to create safer public and private spaces Today, security solutions driven by AI are being developed and can be covertly deployed across a range of physical environments to protect the population in a more efficient, and accurate manner. As we look ahead to the future of public safety, it's clear that new AI technology can dramatically improve the effectiveness of today's physical security space. One such deployment is the use of video object recognition/computer vision software that can be integrated into existing video monitoring security (VMS) systems. These enhanced VMS systems can be deployed both inside and outside of buildings to identify risks and flag threats, such weapons, aggressive behaviours, theft, and safety compliance. This helps to minimize the impact of a breach by an early alert to onsite security in real-time to the location and nature of the potential threat, allowing them to intervene before a loss occurs. These same AI-enabled video solutions can similarly be used to provide advanced business operations in retail, logistics, and manufacturing organizations. Multi-sensor security solutions Also, targeted magnetic and radar sensor technologies, concealed in everyday objects like planter boxes or inside walls, can now scan individuals and bags entering a building for concealed threat objects. Using AI/machine learning, these two sensor solutions combined can identify metal content on the body and bag and match the item to a catalog of threat items, such as guns, rifles, knives and bombs. Security solutions driven by AI are being developed and can be covertly deployed across a range of physical environments Without this advanced multi-sensor solution, it becomes nearly impossible to discover a weapon on a person's body before it appears in an assailant's hands. This multi-sensor solution allows for touchless, unobtrusive access to a building, but allows for immediate notification to onsite security when a concealed threat is detected. The hidden technology thus empowers security staff to intercept threats before they evolve into a wider scale attack, while also maintaining the privacy and civil liberties of the public, unless, of course, they are carrying a concealed weapon or pose a physical threat. With the advent of sophisticated surveillance and technological innovation, a level of caution must be exerted. Despite the ongoing global debate, there remains little regulation about the use of AI technologies in today's physical security space. One thing is certain; it must be deployed in the right place, at the right time, with the right privacy and civil liberty protection objectives. People don't want to be protected by omnipresent, obstructive and overbearing security systems that infringe on their privacy and civil liberties. They want a proper balance between security and their current way of life, one that must be fused together. Technology and tracing COVID-19 Machine learning-based technologies are playing a substantial role in the response to the COVID-19 pandemic. Traditionally, the key purpose of surveillance systems has been to detect and deter threats, including the detection of visible and hidden weapons and abnormal behavior. While this, of course, remains a primary focus, today we are seeing how surveillance systems defend against new invisible threats, as well as rapidly automate the process of contact-tracing to capture and contain a virus before it spreads. Again, the ability to track and trace through parsing algorithms that can manage through enormous amounts of data provides a highly scalable and rapid response mechanism to control the spread of threats. AI has demonstrated potential for identifying those displaying symptoms of infectious diseases, without requiring physical human contact Although the threat may not be visible, it is just as destructive. By incorporating AI into existing technologies, government, healthcare and security professionals can monitor public spaces and environments through the combined use of digital and thermal video surveillance cameras and video management systems); just one of the solutions being explored. AI has demonstrated potential for identifying those displaying symptoms of infectious diseases, without requiring physical human contact. By Using AI-powered video analytic software, businesses can monitor face masks, social distancing and large gathering compliance and also detect elevated body temperature. Critically, technology must be capable of both identifying and tracking the virus but also be unobtrusive. An unobtrusive system that is adaptable enough to be deployed across a range of environments where the public gathers in enclosed spaces is necessary to be effective. Security in 2021 Technology has proven itself to be a valuable ally in times of crisis. For smart cities, the use of innovative AI/machine learning technologies will help optimize security solutions in areas that are brimming with potential. As we look ahead to the future of security in a world that is impacted by such a wide range of threats, from physical to chemical to microbiological, it's clear that new technologies, specifically AI can dramatically improve the effectiveness of security systems and help us to better defend against a wide spectrum of threats. Technology has a huge role to play in making our communities safe in 2021 and beyond, but for security systems to be effective, they must not be oppressive or obstructive. This will ensure they have the full support of the public - the key to success.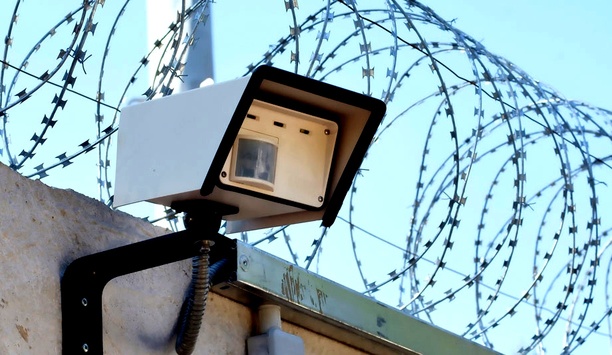 5 Key Ways To Ensure End-to-end Perimeter Protection
Critical infrastructure facilities that must secure large areas with extended outer boundary and numerous entry points, present a particularly difficult challenge when it comes to perimeter protection. As such, true end-to-end perimeter protection calls for the utilization of a sophisticated, multi-layered solution that is capable of defending against anticipated threats. Integrated systems that incorporate thermal imaging, visible cameras, radar and strong command and control software are crucial for covering the various potential areas of attacks. Let's look at these technologies and the five key functions they enable to achieve an end-to-end solution that provides intrusion detection, assessment and defense for the perimeter. 1. Threat Recognition The first step in effectively defending against a threat is recognizing that it's there. By combining state-of-the-art intrusion detection technologies, facilities can arm themselves with a head start against possible intruders. An exceptionally important aspect of effective perimeter protection is the ability to conduct 24-hour surveillance, regardless of weather conditions, environmental settings, or time of day. Visible cameras do not perform as well in low light scenarios and inclement weather conditions. However, thermal imaging cameras can provide constant protection against potential intruders, regardless of visual limitations, light source or many environmental factors. In fact, facilities such as power stations located near bodies of water can use thermal cameras to create what is known as a "thermal virtual fence" in areas where they are unable to utilize the protection of a physical fence or wall. Deterring suspicious activity can be achieved through real-time two-way audio, a simple but powerful tool Critical infrastructure applications require not only continuous video surveillance and monitoring, but also a solution that yields highly reliable intrusion detection, with fewer false alarms. This need makes advanced video analytics a must for any adequate surveillance system. Features like dynamic event detection and simplified data presentation are game changing in supporting accurate intrusion analysis and facilitating a proactive response. Advanced analytics will provide multiple automated alarm notification options, including email, edge image storage, digital outputs or video management software (VMS) alarms. Incorporating high quality, unique and adaptive analytics can virtually eliminate false alarms, allowing security personnel to respond more efficiently and effectively, while also lowering overall cost for the end user. While surveillance technologies such as radar, thermal imaging and visible cameras, or video analytics work well on their own, utilizing all of these options together provides an advanced perimeter detection system. For example, ground surveillance radar can detect possible threats beyond the fence line as they approach and send a signal to pan-tilt-zoom (PTZ) cameras, triggering them to slew to a specific location. From there, embedded analytics and visible cameras can further identify objects, notify authorized staff, and collect additional evidence through facial recognition or high-quality photos. 2. Automatic Response Systems Once an intrusion attempt is discovered, it is important to act fast. Organizing a response system that can initiate actions based on GPS location data, such as the slewing of PTZ cameras, automated intruder tracking or activated lighting sensors, greatly increases staff's situational awareness while easing their workload. For instance, thermal imagers deployed in conjunction with video analytics can be used to generate an initial alarm event, which can then trigger a sequence of other security equipment and notifications for personnel to eventually respond to. Having all of this in place essentially lays the entire situation out in a way that allows responders to accurately understand and evaluate a scene. Power stations located near bodies of water can use thermal cameras to create a "thermal virtual fence" in areas where they are unable to utilize the protection of a physical fence or wall 3. Deterring Suspicious Activity After the designated auto-response mechanisms have activated and done their job, it is time for responders to acknowledge and assess the situation. From here, authorized personnel can take the next appropriate step toward defending against and delaying the threat. Deterring suspicious activity can be achieved through real-time two-way audio, a simple but powerful tool. Often, control room operators can diffuse a situation by speaking over an intercom, telling the trespasser that they are being watched and that the authorities have been notified. This tactic, known as 'talk down', also allows officers to view the intruder's reaction to their commands and evaluate what they feel the best next step is. If individuals do not respond in a desired manner, it may be time to take more serious action and dispatch a patrolman to the area. 4. Delay, Defend, Dispatch And Handle The possible danger has been identified, recognized and evaluated. Now it is time to effectively defend against current attacks and slow down both cyber and physical perpetrators' prospective efforts. Through the use of a well-designed, open platform VMS, security monitors can manage edge devices and other complementary intrusion detection and response technologies, including acoustic sensors, video analytics, access control and radio dispatch. A robust VMS also enables operators to control functions such as video replay, geographical information systems tracking, email alerts and hand-off to law enforcement. With the right combination of technologies, facilities can take monitoring and evidence collection to the next level The primary purpose of the delay facet of the overall perimeter protection strategy is to stall an attempted intrusion long enough for responders to act. Access control systems play a key role in realizing this objective. When a security officer sees a non-compliant, suspicious individual on the camera feed, the officer can lock all possible exits to trap them in one area all through the VMS. 5. Intelligence: Collect Evidence And Debrief More data and intelligence collected from an event equals more crucial evidence for crime resolution and valuable insight for protecting against future incidents. With the right combination of technologies, facilities can take monitoring and evidence collection to the next level. One innovative resource that has become available is a live streaming application that can be uploaded to smart phones and used for off-site surveillance. This app gives personnel the power to follow intruders with live video anywhere and allows operators to monitor alarm video in real-time. Geographic Information System (GIS) maps are computer systems utilized for capturing, storing, reviewing, and displaying location related data. Capable of displaying various types of data on one map, this system enables users to see, analyze, easily and efficiently. Multi-sensor cameras, possessing both visible and thermal capabilities, provide high-contrast imaging for superb analytic detection (in any light) and High Definition video for evidence such as facial ID or license plate capture. Integrating these two, usually separated, camera types into one helps to fill any gaps that either may normally have. Still, in order to capture and store all of this valuable information and more, a robust, VMS is required. Recorded video, still images and audio clips serve as valuable evidence in the event that a trial must take place to press charges. Control room operators can use data collection tools within their VMS to safely transfer video evidence from the field to the courtroom with just a few clicks of their mouse. More advanced video management systems can go a step further and package this data with other pertinent evidence to create a comprehensive report to help ensure conviction.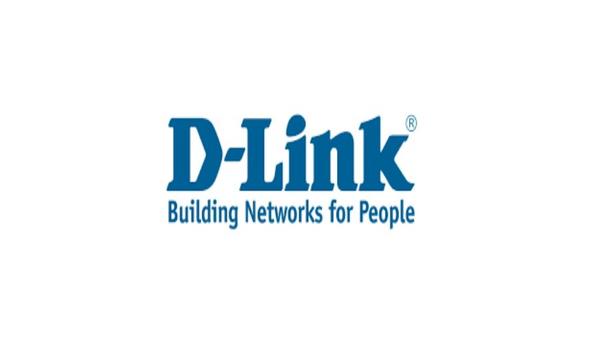 D-Link Unveils All-In-One 16-Channel PoE Network Video Recorder With H.265 And 4K Ultra HD Resolution Support
D-Link, a global leader in security and surveillance technology, has unveiled the JustConnect 16-Channel H.265 PoE Network Video Recorder (DNR-4020-16P) – an all-in-on IP video surveillance solution that offers SMBs and enterprises a robust surveillance system. Extensive monitoring The all-in-one DNR-4020-16P comes with integrated PoE ports, which can power and connect up to 16 individual cameras and is specifically designed to provide extensive monitoring wherever needed. H.265/HEVC (High-Efficiency Video Coding) support reduces overall network bandwidth utilization and allows more videos to be stored without sacrificing image quality or resolution. Robust and automated surveillance Offering flexible, robust, and automated surveillance, the JustConnect 16-Channel H.265 PoE Network Video Recorder is designed with multiple recording modes including continuous, scheduled, and event-based recording. It also offers the option to back up videos to an external USB drive or alternative network storage The DNR-4020-16P comes with two integrated hard disk bays with a maximum capacity of 16TB, allowing video footage to be safely recorded and stored. It also offers the option to back up videos to an external USB drive or alternative network storage. Built-in Alarm In ports Due to its built-in Alarm In ports, motion or contact sensors can be connected to trigger recordings automatically. At the same time, Alarm Out ports provide the option to set up visual or audible warnings. With its built-in HDMI and VGA ports, and keyboard and mouse support, the DNR-4020-16P provides real-time monitoring and playback without the need for a separate computer or additional software. Friendly UI The user-friendly interface provides administrators with 16 channels of simultaneous live view, recording, playback, and PTZ control. For added flexibility, the free JustConnect+ cellphone app lets administrators monitor the system remotely on cellphone devices - such as a smartphone or tablet. IP66-rated with alert detection The DNS-4020-16P is fully compatible with D-Link's latest Vigilance camera range, including 2/4/8 Megapixel Dome and Bullet cameras, all supporting H.265 with resolutions up to 4K Ultra HD. The dome and bullet cameras come with weatherproof IP66-rated housing, with the dome cameras further protected against vandalism with IK10-rated housing. Furthermore, it also works with mydlink™ cameras that support ONVIF Profile S and the Group Temperature Screening Camera (DCS-9500T), which can provide vital detection and alert in detecting people with elevated temperatures.
Securing Your Business While Working Remotely
It's a very common purchase for people to seek a smart security camera to remotely link them to their home while at work. Now the emphasis has shifted, with a lot more people working from home, business owners should consider a surveillance device to deter would-be thieves, protecting valuable equipment crucial for businesses to operate successfully. A robust security camera setup can aid existing security staff, and give business owners peace of mind out of hours. According to a recent report, police forces are having to carry out extra night patrols in empty city and town centers, as burglars target shops, pubs and other commercial premises during the pandemic. During these unprecedented times, investing in a video security system can save you and your business money – and in more than one way. In addition to preventing loss of property from inside, surveillance cameras also prevent acts of theft and vandalism by outside individuals However, technology, improved cellphone connectivity, apps, and cloud technologies has changed the security market and made it easy for anyone to set up a surveillance ecosystem with easy installation and constant round the clock, cloud monitoring. Plus, you can access footage from anywhere in the world via devices and apps – just in case you have to skip the country! The best cameras for SMBs Most good cameras have the much same functionality: excellent video and audio capabilities, remote access and programming, motion and sound detection, and the ability to capture still or video images and audio and save the data to the Cloud. But the burning question is, when you're trying to find a need in a haystack, what will work best for a small to medium sized business? A robust security camera setup can aid existing security staff, and give business owners peace of mind out of hours Now you can buy cameras that come packed with features such as integrated night vision, 1080p resolution, microSD card slot for local recording, two-way audio functionality as well as the latest latest 128bit encryption. They also have wide-angle lenses allowing users to see more of their office with a single camera, and some come with free, intelligent AI-Based motion detection. The AI gives users more choices on what is captured by the camera and when they should be alerted. Users can specify what types of motion they would like to detect, such as an intruder as opposed to a dog, an object crossing a defined boundary or into a specific area. They can also define multiple zones, alerting them immediately when movement is detected in particular areas. Easy installation is crucial These security cameras should also be easy enough to install and use that you don't need to fork out for expensive expert installation, and many can work with existing CCTV and CCTV DVR systems you may already have set-up. Many of the business security cameras are Wi-Fi enabled and come with their own apps, so you can view footage on your smartphone or tablet, no matter where you are in the world. It means you don't need to pay for a security team to watch the footage at all times (though if you can afford it, that won't hurt), and you can store your videos locally with an NVR on a HD, in the cloud with mydlink or do both with a hybrid NVR/cloud recorder. The apps use Rich Notifications which send a push notification with snapshot to the mobile device the moment activity is detected. Users can react immediately without the need to log into the app by accessing the camera's live view or calling one of two pre-assigned contacts with a single tap. Any motion-triggered recordings can be saved in the cloud, or locally on a microSD card. Indoor, Outdoor or both? Indoor cameras can be smaller, more lightweight and are usually less intrusive than bulkier outdoor cameras The primary distinction between indoor and outdoor security cameras is the types of external factors each camera has to be able to withstand. While both types of cameras usually come in similar styles and with comparable features, outdoor cameras need to be able to contend with all types of weather and varying light conditions. Outdoor cameras are also more vulnerable to being tampered with, so they are typically made of more durable materials, like metal, and may be heavier or even housed in a casing in order to discourage easy removal. Indoor cameras can be smaller, more lightweight and are usually less intrusive than bulkier outdoor cameras. Both indoor and outdoor cameras utilize features like infrared, allowing for clear pictures in low light conditions and easy transitions when there is a sudden change in light-changing automatically from color images in bright light to black and white when it gets darker. When doing your research, features to look out for include: Wide angle lens for optimum room view or full view of the front of your property Full HD 1080p at 30fps ONVIF compatible - Open Network Video Interface Forum - The forum aims to standardize how IP products within the video surveillance industry communicate with each other. Night vision - look at length of the night vision - 5m is about right Your options will depend on your budget and specific needs, but the above features are a great start when you come to buy.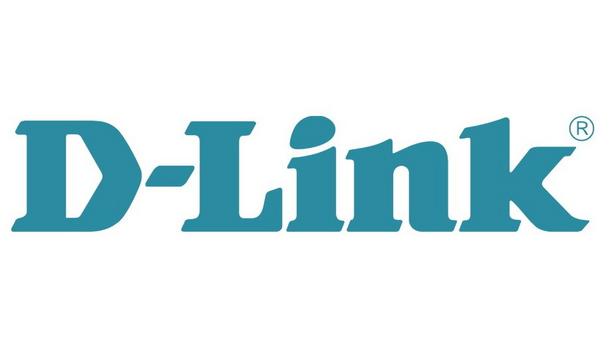 D-Link Corporation Unveils DCS-8302LH Full HD Outdoor Wi-Fi Camera For Enhanced Video Surveillance Capability
Global Networking Company, D-Link Corporation has announced the release of its new DCS-8302LH Full HD Outdoor Wi-Fi Camera. Featuring AI edge-based person detection, this intelligent camera can identify human motion, thereby reducing false alarms, so that users receive more relevant detection notifications. DCS-8302LH Outdoor Wi-Fi Camera The DCS-8302LH Full HD Outdoor Wi-Fi Camera offers unlimited surveillance in vivid Full HD 1080p clarity and can capture every small detail, even at night or in dark settings. With its built-in microphone and speaker for two-way audio and siren functionality, the DCS-83202LH outdoor camera can deter intruders and alert users of any motion detection. The outdoor Wi-Fi camera is weather resistant for outdoor installation and also suitable for indoor installation, with an included stand as well as support for mounting via screws or cable-ties. Wi-Fi support and a wide operating temperature tolerance provide installation flexibility. Support for Google Assistant and Amazon Alexa The DCS-8302LH has a built-in Ethernet port for the option of wired connection Additionally, the DCS-8302LH Full HD Outdoor Wi-Fi Camera has a built-in Ethernet port for the option of wired connection. It supports the Google Assistant and Amazon Alexa voice commands, IPv6 for future network compatibility, and ONVIF-Profile S to record video to a NAS or NVR. The DCS-8302LH provides the latest Wi-Fi security for more protection with support for WPA3. Simple, rapid Bluetooth setup, as well as remote viewing and management with the free mydlink app offer extra convenience for users. Efficient monitoring system D-Link's newest Full HD Outdoor Wi-Fi Camera lets users easily monitor what is happening in and outside homes, as well as small offices or shops. Whether it's for keeping a closer eye on the children and pets, or for catching intruders and shoplifters, the DCS-8302LH outdoor camera is the perfect video surveillance solution. The DCS-8302LH Full HD Outdoor Wi-Fi Camera is now available for purchase from D-Link resellers and distributors.
Related white papers
Delivering a Smart, Secure and Healthy Workplace with Cloud
Security Investments Retailers Should Consider For Their 2021 Budget
Reducing The Cost of Video Surveillance System Deployment and Operation