Arecont Vision Security Camera Housing
(5)
Browse Security Camera Housing
Security camera housing products updated recently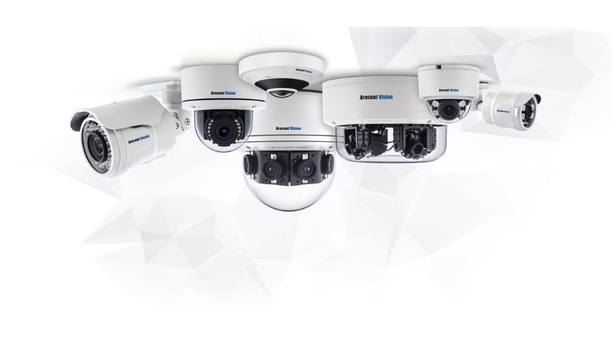 Arecont Vision To Showcase Advanced IP Cameras, As Part Of Its Total Video Solution, At ISC East 2019
Arecont Vision Costar (AVC), globally renowned provider of IP-based megapixel camera technology and video surveillance solutions, will deliver live demonstrations of its latest high-tech cameras from booth 252 at the ISC East 2019 exhibition and conference. The two-day security industry event will be held at the Jacob K. Javits Convention Center, located in New York City, NY, from November 20 - 21, 2019. Total Video Solution AVC will highlight several powerful new cameras as part of the award-winning Total Video Solution AVC will highlight several powerful new cameras as part of the award-winning Total Video Solution, able to be securely and easily accessed anywhere, anytime, including from Security Operation Centers, desktop or laptop computers, smartphones, and tablet devices. Brad Donaldson, Vice President of Product Development for AVC, explains, "Our ConteraIP camera family continues to grow, offering the industry's best image quality, performance, and reliability at an affordable price point." Mr. Donaldson continued, "Each of the new cameras is designed to address customer requests for additional configuration options and features, while leveraging the power of our cloud-enabled Total Video Solution." ConteraIP Omni LX Remote Setup dome cameras AVC has introduced multiple new products since initial launch in July of 2018 as an operating unit of Texas-based Costar Technologies, Inc. AVC is committed to the delivery of innovative product designs and features, outstanding product quality and reliability, and unmatched customer service and support. Now available, the newest member of the adjustable-view multi-sensor Omni camera series – first pioneered for the security industry in 2014 - is the most powerful and capable yet. The Omni LX Remote Setup (or RS) indoor/outdoor dome camera was unveiled at ISC West 2019 in April, and brings a choice of 8 or 20 Megapixel (MP) models each featuring four sensors mounted in individual, motorized gimbals. Remote focus/zoom capability with customisable views complements the default 180-, 280-, and 360-degree choices. NightView technology The compact dome enclosure brings a simple installation design combined with remote setup technology to position, aim, & focus each sensor. Together, these features reduce both installer effort, and eliminate the need to physically touch the camera from a lift or ladders for post-installation view, coverage, or focus adjustments. Standard Omni LX features include superior image quality at up to 30fps (frames per second) per sensor and full multi-streaming capability. Enhanced WDR (wide dynamic range) at up to 120db, NightView technology combined with mechanical IR cut filters for day/night use, both H.265 and SnapStream+ technology for reduced bandwidth use without loss of image quality, and PoE support round out the feature set. ConteraIP Fisheye 360-degree panoramic dome cameras The compact, very-low-profile dome camera offers a full 360-degree image without blind spots Released in September at GSX 2019 Chicago, the new ConteraIP Fisheye Dome indoor/outdoor camera is proving popular with customers seeking an affordable, single-sensor panoramic model with outstanding image quality. The compact, very-low-profile dome camera offers a full 360-degree image without blind spots at 12MP resolution. This product is suitable for day/night projects where a multi-sensor panoramic or Omni camera may not be warranted. Offering multiple de-warp display modes, this PoE camera includes integrated microphone, speaker, IR illuminators, and SDXC card slot for onboard storage. H.264/H.265 encoders and advanced SNAPstream+, SmartIR, WDR, and NightView technologies are included along with the advanced suite of AVC single-sensor camera capabilities. ConteraIP Outdoor Dome & Bullet EX Series The ConteraIP Outdoor Dome EX and Bullet EX cameras first unveiled at ISC West 2019 in April are available for customer ordering. Featuring AVC's new Advanced Video Analytics suite, each high-performance EX model delivers 5MP resolution. Included analytics are camera tamper detection, intrusion detection, line crossing, and loitering detection. An optional additional suite of analytics is also available, including object classification (person/vehicle), object left/removed, and people/vehicle counting. Each EX model includes True Day/Night capabilities with integrated IR (infrared) illuminators for use indoors or out. Each includes a motorized varifocal lens for rapid focusing during setup and offers the full suite of powerful AVC single-sensor camera capabilities. These include a SDXC card slot for onboard storage, PoE (Power over Ethernet) capability, H.264/H.265 encoders, plus advanced SNAPstream+, SmartIR, Advanced WDR, and NightView technologies. Cloud-enabled ConteraVMS All of these new ConteraIP camera series are designed for use with the cloud-enabled ConteraVMS as part of the Total Video Solution. AVC MegaLab validation and ONVIF Profile S, G, Q, and T compliance provide easy integration with 3rd party VMS systems when needed.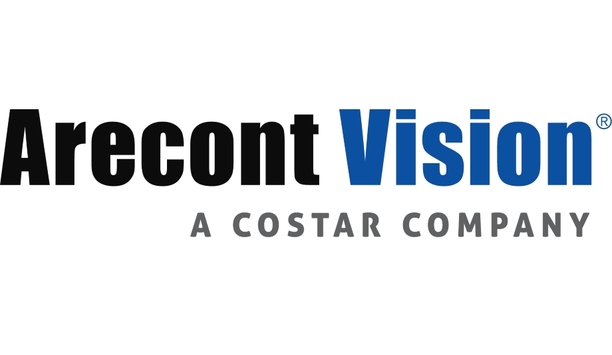 Arecont Vision Costar Appoints Industry Veteran Geoff Stoliker To Lead The Northern California & Pacific Northwest Sales
Arecont Vision Costar (AVC), the industry pioneer in IP-based megapixel camera technology and video surveillance solutions, has named experienced sales provider Geoff Stoliker as regional sales manager for Northern California and the Pacific Northwest Region. "Geoff brings a wealth of security industry knowledge to Arecont Vision Costar, which will be appreciated by our growing customer base across the region, including his own extensive customer and partner contacts," said Kyle Parker, Vice President, Americas Sales. "I'm confident Geoff will make an immediate impact, having experience with our original Arecont Vision MegaIP products, and already fully conversant with the other components of the Total Video Solution, including our advanced ConteraIP cameras, cloud-enabled ConteraVMS, and cloud-managed ConteraCMR recorders." Cyber-secure hybrid cloud surveillance system Total Video Solution delivers cyber-secure hybrid cloud surveillance system, integrated with megapixel cameras" The Northern California and Pacific Northwest Region is international in nature, including Northern California, Northern Nevada and the states of Alaska, Idaho, Oregon, Montana, and Washington in the USA. The Canadian provinces of Alberta and British Columbia are also part of the territory. Mr. Stoliker is supported by two manufacturer's representative firms in the region – Axiom Technologies for the Pacific Northwest, and Badger Reps for Northern California and Northern Nevada. "Our Total Video Solution delivers a powerful, cyber-secure hybrid cloud surveillance system, integrated with the industry's best megapixel cameras, and easily accessible from a range of devices from just about anywhere" stated Mr. Stoliker. "I look forward to bringing this outstanding solution to the attention of new and existing Arecont Vision Costar customers throughout the entire region." Focus on video surveillance Mr. Stoliker's career includes 21 years security sales assignments across industry manufacturers through to distributors, all with a focus on video surveillance. He previously served from 2009 – 2014 with Arecont Vision Costar's predecessor company, familiar to his customers and partners as a knowledgeable and trusted advisor. "I'm thrilled to add Geoff and his sales acumen to this large, critically important portion of our region," said Steve McGlasson, regional sales director. "Customers and partners will immediately appreciate the benefit of his knowledge and expertise, working in conjunction with our manufacturer's reps, inside sales, and field application engineering teams."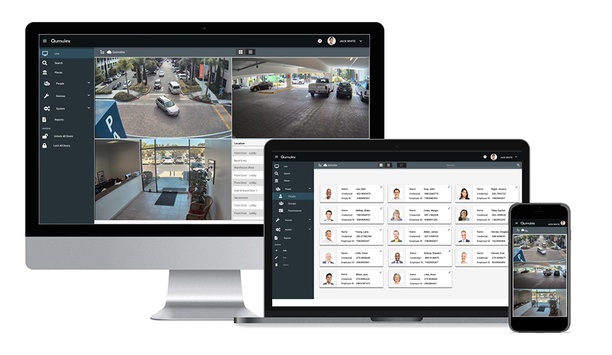 Qumulex Seeks To Simplify The Integrator Community's Transition To The Cloud
Qumulex is a new startup with a mission to provide physical security integrators a transition path to embrace the technology of the cloud and a subscription-based business model. Qumulex's products seek to provide capabilities to embrace the cloud without an integrator having to turn their back completely on the 'transactional revenue' of installing new systems. As the transition happens, Qumulex offers a product line that supports any mix of systems from on-premises to the cloud. The flexible deployment model – enabling a cloud installation, an on-premise installation or any combination – is one of the ways Qumulex seeks to differentiate itself in the market. Installing fully on-Premise system The Qumulex cloud-based platform uses a gateway device located on-premises to which local cameras are connected The system is designed so that an integrator can install a fully on-premise system and then later 'flip a switch' and transition to a cloud model, says Tom Buckley, VP Sales and Marketing. The Qumulex initial 1.0 system launch is currently entering its final beta test. Full commercial availability is expected in the first quarter of 2020, which the company will highlight in a bigger 20x20 booth at ISC West next year. The Qumulex cloud-based platform uses a gateway device located on-premises to which local cameras are connected. Ensuring cybersecurity, the gateway provides a 'firewall' of sorts to avoid any cybersecurity threat from entering an enterprise through a vulnerable IP camera. The system is designed to be 'cloud-agnostic' and to work with any public or private cloud, using Docker software and 'containers,' a standard unit of software that packages code and all its dependencies so an application runs quickly and reliably from one computing environment to another. At launch, the Qumulex system will use the Google cloud. Greater situational awareness The open platform approach will enable users to assemble best-of-breed solutions Another point of differentiation for the new platform is a unified access control and video surveillance environment – both are part of the same program. Access control can drive video events and vice versa for greater situational awareness. A unified system avoids having to integrate separate systems. A big emphasis for Qumulex is ease of use. They have designed the user interface to be as simple and intuitive as possible, using consumer-oriented systems such as Nest and the Ring Doorbell as a model of simplicity. Finally, the open platform approach will enable users to assemble best-of-breed solutions. Keeping it simple, the system offers native integration with only the major camera manufacturers that represent most of the market: Axis, Hanwha, Arecont, Panasonic, Vivotek and Sony. Longer-Term storage Other cameras can be included using the ONVIF interface. On the access control side, the system will initially be compatible with Axis door controllers, Allegion wireless door locks and ASSA ABLOY Aperio wireless door locks. Future versions of the software will seek to integrate HID Edge and Vertx and eventually Mercury panels. The gateway device may incorporate only a solid-state drive (SSD) for buffering Qumulex is taking a 'mobile-first' approach. The software is designed as a 'progressive web app,' which means is it is adaptable to – and fully functioning in – any smart phone, mobile device, laptop, or on a desktop computer with multiple monitors. The gateway device may incorporate only a solid-state drive (SSD) for buffering, or as many hard drives as the customer wants for storage. Short-term storage is available in the cloud, but local hard drives may be used for longer-term storage which can get expensive given the monthly fees of cloud storage. Using third-Party server To manage the variety of scenarios, Qumulex will offer a line of gateways and recorders, or a customer can use a third-party server along with Qumulex, which is an open system. Qumulex will use a manufacturer's representative sales model and has already signed up 11 rep firms covering the United States (the initial target of the launch). The company has been spreading the word among integrators, too, first at the ISC West show last spring, when 98 integrators saw demonstrations of the system at a suite in the Palazzo. Another 48 integrators saw the system at ESX in Indianapolis in June. At the recent GSX show in Chicago, Qumulex had a booth on the show floor, where they scanned 450 badges that yielded 176 unique integrators. Entering the physical security market Qumulex just closed a second round of funding, which does not include any 'institutional' money Buckley estimates there are around 10,000 total security integrators in the United States that sell products similar to theirs at their price point. They are working to build their database to reach out to those integrators. (Exacq had more than 4,500 dealer/integrators before it was sold to Tyco/Johnson Controls.) Qumulex is the third company to enter the physical security market by the same team that launched two other successful startups in the last 20 years: Exacq Technologies (sold to Tyco in 2013) and Integral Technologies (sold to Andover Controls in 2000). Both previous companies were built around a need to help the integrator community transition to newer technologies. Qumulex just closed a second round of funding, which does not include any 'institutional' money. The first round of investment involved only the founders, and the second round added some 'angel' investors to the mix. The funding allows more flexibility and control over the company's timeline and the evolution of the product's feature set, free of outside mandates, says Buckley.
Featured white papers
The Security Behind Financial Security
Download
Nine Ways To Make Your Retail Security System Work Harder
Download
Financial Institutions Require Future-Ready Physical Security Technologies
Download