Axis Communications Security Camera Housing
(21)
Browse Security Camera Housing
Security camera housing products updated recently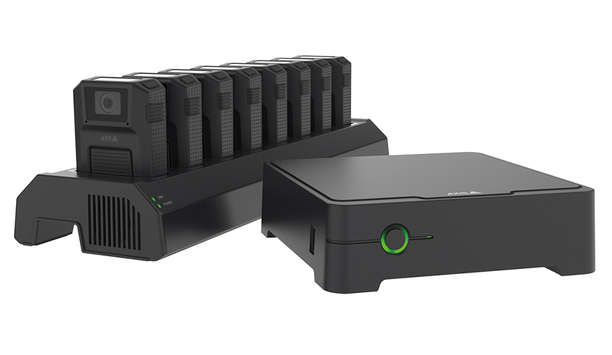 Axis Expects Body-Worn Camera System to Expand the Technology Use Cases
Axis Communications has introduced a body-worn camera solution, which the company says represents a natural extension of their corporate vision, business strategy and core competence. The new body-worn cameras and other elements of the system will provide Axis new opportunities to grow by tapping into existing and new customers. The fast-growing body-worn camera market is an attractive one, and Axis sees opportunities to extend the use of body-worn cameras beyond the current core market of police and corrections officers. Private security applications for the technology include healthcare, education, banking, public venues, retail, logistics, transportation and places of worship. The new body-worn camera system was designed with Axis partners and ecosystem in mind, says Martin Gren, Founder and Director of New Projects at Axis. "We try to make it fit with existing customers." Deploying and using the system The new body-worn camera system was designed with Axis partners and ecosystem in mind Gren says the system is easy to deploy and use. The Axis W100 camera provides 1080p images, wide dynamic range (WDR) and has dual microphones, operating 12 hours on a single charge. GPS/GNSS global satellite navigation provides location, and a six-axis gyroscope and accelerometer offer additional data beyond the video image. For example, sensors might be triggered in some situations to initiate recording. One-bay (Axis W700) or eight-bay (Axis W701) docking stations enable high-speed supervised data offloading and battery charging, and a system controller (Axis W800) provides a central point for integration and management. Use of Zipstream compression technology saves on bandwidth and storage. Video cannot be accessed in the field, but only when a camera has been docked. There are many layers of security, and encryption protects all data used in the system from being accessed by outside agents. The USB interface cannot be connected to an ordinary computer but only to the docking station. Open standards Open standards ensure easy integration with video management systems and/or evidence management systems, whether on-premises or in the cloud. At the time of release, the Axis body-worn camera system is already integrated with Milestone XProtect, Genetec Security Center, and Axis Camera Station VMSs. It is also integrated with the Genetec Clearance cloud-based evidence management system. An application programming interface (API) will facilitate additional integrations over time. The body-worn cameras will be sold through the current Axis channels The body-worn cameras will be sold through the current Axis channels of distributors, systems integrators and resellers. The camera is part of the Axis "ecosystem," which includes the company's familiar network cameras as well as recent additions such as access control, network audio systems (including loud speakers), intercom door stations, a radar detector and other Internet of Things (IoT) devices. "The more things you integrate, the more value you add to customers," said Gren. The new body-worn camera systems are core products for Axis; they are not made by another original equipment manufacturer (OEM) and merely sold under the Axis label. "When we decided to do body-worn cameras, OEMing was not an option," said Gren. "Instead we took some experienced Axis engineers and a bunch of new ones to develop this product line to ensure the same Axis quality and compatibility." Introducing the new product The body-worn camera system was unveiled remotely in a press conference webinar; the original plan was to introduce the new product at ISC West, which was canceled to minimize spread of the novel coronavirus. In addition to announcing the new product, the Axis executives provided commentary and insight into the ongoing coronavirus crisis. "The security industry is a close-knit community that is connected in more ways than one," said Fredrik Nilsson, Axis Vice President of the Americas. "We are all in this together. The industry has always exemplified resiliency, ingenuity and vision to address such challenges." We are all in this together. The industry has always exemplified resiliency, ingenuity and vision" "There is some disruption in the Axis supply chain, but we have a broad partner-based supply chain when it comes to our sub-suppliers, our seven global CLCs (Configuration and Logistics Centers) and the distributors who keep inventory for integrators," said Nilsson in the March 18th press call. "There is some stress on some components, but things are working relatively well under the circumstances. We are monitoring it on a day-to-day basis, but so far we have been able to hold things up very well." Gren offered a comment on the possible use of thermal cameras (which Axis makes) to measure body temperature during the COVID-19 crisis: "When we designed our thermal cameras, that was a common question," he said. "But in general, it is difficult to use a thermal camera to get an accurate reading. We have one model – the Q2901 – that is a temperature-accurate thermal camera, and if you look straight into the camera, it is accurate to around 1° F. However, there are more efficient ways to [measure temperature]. In general, it's not a business application I would recommend."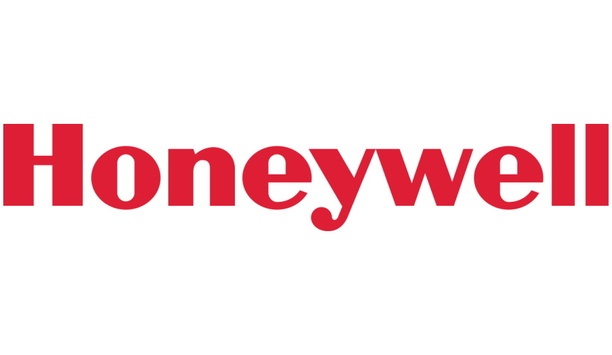 Honeywell Xtralis VCA Suite Of Security Software Is Available For Licensing By Third Parties To Improve Analytic Capabilities
Honeywell, a pioneer in products, software and technologies for connected buildings and homes, announced that its Xtralis VCA suite of security software is available for licensing by third parties. Now, both Xtralis LoiterTrace video detection software and Xtralis IntrusionTrace video detection software will be made available to third parties looking to improve the analytics capabilities of their security offerings. Xtralis IntrusionTrace, a high-performance intrusion detection software solution designed for continual outdoor operation is now integrated into its first external partner, Axis Communications Inc., a provider of network video, and their Axis Camera Application Platform (ACAP). Honeywel-Axis integration "The ACAP offers a variety of services and applications for select devices to ensure our customers can deploy value-added services on our cameras," said Alex Walthers, business development manager, ADP, Axis Communications, Inc. "We are pleased to collaborate with Honeywell to allow mutual customers to embed Honeywell's Xtralis IntrusionTrace on Axis cameras. This technology brings video detection analytics that has been tested and hardened to the market." Beyond Xtralis IntrusionTrace, the VCA suite available for licensing also includes Xtralis LoiterTrace Beyond Xtralis IntrusionTrace, the VCA suite available for licensing also includes Xtralis LoiterTrace, an advanced detection system that provides timely notification of unauthorized loitering in both indoor and outdoor areas. Intrusion detection products "Nearly three decades ago Xtralis commercialized the first video motion detection product in the industry; and since then our intrusion detection products have been the industry benchmark and top choice for protecting perimeters with the highest security requirements," said Alessandro Araldi, Vice President of global product management, Honeywell Home and Building Technologies. "Honeywell is making Xtralis IP available for leading security manufacturers. We are pleased to have Xtralis IntrusionTrace offered on select Honeywell cameras as well as the ACAP and are looking forward to even more manufacturers leveraging our technology," Araldi added. The Xtralis VCA suite can be integrated with cameras, network video recorders, video management systems and third-party panel and platform providers.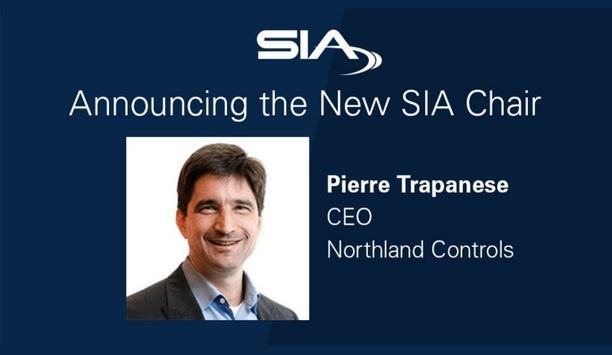 SIA Announces Appointment Of New Chairman And 2020 Executive Committee, Along With Five New Board Members
The Security Industry Association (SIA) welcomed a new chairman, announced its 2020 executive committee and welcomed five new members to the SIA Board of Directors at The Advance, SIA's annual membership meeting, held virtually on Tuesday, March 17, 2020. SIA's The Advance SIA ratified the selection of Pierre Trapanese, CEO of Northland Controls, as SIA's chairman of the board. Trapanese has 33 years of international project and financial management experience in the security industry. He has been the sole owner of Northland Controls since 2005 and has transformed it into a global service provider with 250 Northlanders spread across offices in 5 countries. During The Advance, SIA also announced the addition of five new voting members to the SIA Board of Directors to serve terms from 2020 to 2022: Jonathan Aguila, director – systems and technology, Facebook – Global Security Stacy Deveraux, president, Electromechanical Solutions Group, ASSA ABLOY Opening Solutions Mike Mathes, executive vice president, Convergint Technologies Erica McBride-Rapp, logistics manager, Allegion Tim Palmquist, vice president, Americas, Milestone Systems Following the ratification, the SIA Executive Committee for 2020 includes: Chairman: Pierre Trapanese, CEO, Northland Controls Director of Technology: Kim Loy, Vandebilt Treasurer: Scott Dunn, director, business development, Axis Communications Secretary: Lynn de Séve, president, GSA Schedules Inc. Immediate Past Chairman: Scott Schafer, principal, SMS Advisors New additions to SIA Board I am thankful to SIA for welcoming me as SIA chairman and entrusting me with the responsibilities of this role" Additionally, three existing SIA board members – Janet Fenner, chief marketing officer at Intelligent Security Systems; John E. Mack III, executive vice president, co-head of investment banking and head of mergers and acquisitions at Imperial Capital; and Tom Nakatani, vice president of customer monitoring technology and product development at ADT – renewed their involvement in the SIA Board of Directors for an additional term. "I am thankful to SIA for welcoming me as SIA chairman and entrusting me with the responsibilities of this role," said Trapanese. "We congratulate the new and returning members to the SIA Board of Directors and the SIA Executive Committee – this is a remarkable group of security leaders poised to guide the association and industry forward." SIA Board of Directors The SIA Board of Directors is comprised of industry professionals representing a broad spectrum of interests in the security industry. The full list of current board members can be found here. During The Advance, in addition to announcing the new board chairman, new and returning board members and executive committee, SIA shared market intelligence for the year ahead and presented its annual membership awards – the SIA Chairman's Award, Sandy Jones Volunteer of the Year Award, Committee Chair of the Year Award and Member of the Year Award.
Featured white papers
Reducing The Cost of Video Surveillance System Deployment and Operation
Download
RFID and Smartphone Readers in Physical Access Control
Download
Access Control & Intelligent Vehicle Screening
Download