LILIN Video Surveillance Cameras
(163)
Browse Video Surveillance Cameras
Surveillance camera products updated recently
Wire-Free, Mobile First And Data Rich? The Future Of Access Control Is Within Almost Anyone's Reach
The 2020s will be a wireless decade in access control, says Russell Wagstaff from ASSA ABLOY Opening Solutions EMEA. He examines the trends data, and looks beyond mobile keys to brand new security roles for the smartphone. The benefits of wire-free electronic access control are well rehearsed. They are also more relevant than ever. A wireless solution gives facility managers deeper, more flexible control over who should have access, where and when, because installing, operating and integrating them is easier and less expensive than wiring more doors. Battery powered locks Many procurement teams are now aware of these cost advantages, but perhaps not their scale. Research for an ASSA ABLOY Opening Solutions (AAOS) benchmarking exercise found installation stage to be the largest contributor to cost reduction. Comparing a typical installation of battery-powered Aperio locks versus wired locks at the same scale, the research projected an 80% saving in installers' labor costs for customers who go cable-free. Battery powered locks all consume much less energy than traditional wired locks Operating costs are also lower for wireless: Battery powered locks all consume much less energy than traditional wired locks, which normally work via magnets connected permanently to electricity. Wireless locks only 'wake up' when presented with a credential for which they must make an access decision. AAOS estimated a 70% saving in energy use over a comparable lock's lifetime. Find out more about wireless access control at ASSA ABLOY's upcoming June webinar Deploying wireless locks In short, every time a business chooses a wireless lock rather than a wired door, they benefit from both installation and operating cost savings. A recent report from IFSEC Global, AAOS and Omdia reveals the extent to which the advantages of wireless are cutting through. Responses to a large survey of security professionals — end-users, installers, integrators and consultants serving large corporations and small- to medium-sized organizations in education, healthcare, industrial, commercial, infrastructure, retail, banking and other sectors — suggest almost four locations in ten (38%) have now deployed wireless locks as a part or the whole of their access solution. The corresponding data point from AAOS's 2014 Report was 23%. Electronic access control Electronic access control is less dependent than ever on cabling Without doubt, electronic access control is less dependent than ever on cabling: Even after a year when many investments have been deferred or curtailed, the data reveals fast-growing adoption of wireless locks, technologies and systems. Is mobile access control — based on digital credentials or 'virtual keys' stored on a smartphone — an ideal security technology for this wire-free future? In fact, the same report finds mobile access is growing fast right now. Among those surveyed, 26% of end-users already offer mobile compatibility; 39% plan to roll out mobile access within two years. Before the mid-2020s, around two-thirds of access systems will employ the smartphone in some way. The smartphone is also convenient for gathering system insights Driving rapid adoption What is driving such rapid adoption? The convenience benefits for everyday users are obvious — witness the mobile boom in banking and payments, travel or event ticketing, transport, food delivery and countless more areas of modern life. Access control is a natural fit. If you have your phone, you are already carrying your keys: What could be easier? IBM forecasts that 1.87 billion people globally will be mobile workers by 2022 Less often discussed are the ways mobile management makes life easier for facility and security managers, too. Among those polled for the new Wireless Access Control Report, almost half (47%) agreed that 'Mobile was more flexible than physical credentials, and 36% believe that mobile credentials make it easier to upgrade employee access rights at any time.' IBM forecasts that 1.87 billion people globally will be mobile workers by 2022. Workers in every impacted sector require solutions which can get the job done from anywhere: Access management via smartphone offers this. Site management device The smartphone is also convenient for gathering system insights. For example, one new reporting and analytics tool for CLIQ key-based access control systems uses an app to collect, visualise and evaluate access data. Security system data could contribute to business success. The app's clear, visual layout helps managers to instantly spot relevant trends, anomalies or patterns. It's simple to export, to share insights across the business. Reinvented for learning — not just as a 'key' or site management device — the phone will help businesses make smarter, data-informed decisions. The smartphone will also play a major role in security — and everything else — for an exciting new generation of smart buildings. These buildings will derive their intelligence from interoperability. Over 90% of the report's survey respondents highlighted the importance of integration across building functions including access control, CCTV, alarm and visitor management systems. Genuinely seamless integration They offer greater peace of mind than proprietary solutions which 'lock you in' for the long term Yet in practise, stumbling blocks remain on the road to deeper, genuinely seamless integration. More than a quarter of those polled felt held back by a lack of solutions developed to open standards. 'Open standards are key for the momentum behind the shift towards system integration,' notes the Report. As well as being more flexible, open solutions are better futureproofed. Shared standards ensure investments can be made today with confidence that hardware and firmware may be built on seamlessly in the future. They offer greater peace of mind than proprietary solutions which 'lock you in' for the long term. Open solutions and mobile management are critical to achieving the goals which end-users in every vertical are chasing: scalability, flexibility, sustainability, cost-efficiency and convenience.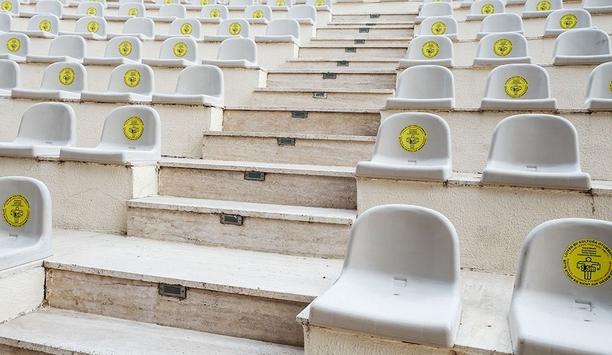 Government Steps In To Promote The Protection Of Public Venues
COVID restrictions across the UK are slowly easing and many public venues, including stadiums, are beginning to reopen following a year of closures and uncertainty. According to recent ONS figures, criminal offenses – excluding fraud and computer misuse – dropped significantly during the lockdown periods of 2020. In fact, 25% less crime was reported in April 2020 compared to the same month in 2019. However, as lockdown measures eased each time, crime levels quickly crept up, sadly emphasizing the remaining very real threat of theft, terrorism, and random acts of violence. Considering protective measures These stats reiterate just how crucial it is for venue owners to consider protective measures to ensure the public can enjoy the site, or space, safely. To support this, the government launched a consultation in February, on newly proposed anti-terrorism legislation to help better protect the general public when they visit public venues. The Protect Duty Bill builds on 'Martyn's Law', legislation campaigned for by the mother of one of the victims of the 2017 Manchester Arena attack. The consultation will consider ways of developing robust security measures in public areas The consultation will consider ways of developing robust security measures in public areas. Currently, there is no legal obligation for venue operators and owners of public locations to take the responsibility of protecting the public. This Bill will ensure they are liable and certify they take steps to assess and mitigate the security risks. Achieving improved security Publicly accessible locations are any spaces the general public have permission to enter. This comprises of three main categories: public venues with a capacity of over 100 people, e.g., entertainment venues, tourist attractions, and shopping centers; large organizations like retail or entertainment chains with a minimum of 250 staff; and public spaces such as parks, beaches, and thoroughfares. Public spaces are significantly tougher to protect, and the government is intent on exploring the most effective way to achieve improved security, alongside the parties responsible for these locations. This means establishing responsibility for safety in these spaces, considering what the reasonable expectations are, and the potential role played by legislation in mitigating the issues. Providing security framework Measures must be put in place to ensure they're ready to take appropriate action at any time It's impossible to predict or prevent all terrorist attacks, so any publicly accessible location has the potential to be a target. Measures must be put in place to ensure they're ready to take appropriate action at any time, should an incident take place. The consultation aims to provide a security framework to help venues be prepared, by considering the adequacy of adopted security measures, systems, and processes. The consultation document includes a list of recommendations for venues: Be alert to suspicious behaviors, engage the person in a welcoming and helpful manner, or report them to the police. Be alert to abandoned bags. Be security-minded, especially online. Avoid providing specific information that could aid a terrorist, for example, floor plans with security details. Encourage and enable a security culture. Complete and provide ACT (Action Counters Terrorism) Awareness e-learning. Have a clear action plan. How would you respond to an incident inside or outside your site? Periodically review and refresh the risk assessment. Security-Minded culture The framework comprises of three key points that should be strongly considered for all spaces and organizations: Completing a risk assessment – This involves understanding potential terrorist motivations, targets, type of attack, and how those motivations and methodologies might change or evolve. A systemic approach to security – It's vital to think of security as a combination of physical and behavioral interventions to ensure a far more secure area or venue. Physical measures such as fences, bollards, CCTV, and blast-resistant glazing should be installed alongside a security-minded culture. Vigilance should be encouraged and the appropriate training offered to staff involved in the day-to-day running of the establishment. Investigate the ins and outs – while it may be tempting to choose a product and hope for the best, it's crucial to investigate further to ensure your system doesn't conflict with other safety measures, including health, safety, and fire regulations. Practical preparedness measures Venues should also consider a 'reasonably practicable' organizational preparedness system To meet the terms, be sure to use all the information and guidance provided by the government, and police services. The guidance is designed to help realize the risks, and the potential impact they could have on people and property. These will vary per site as each venue is unique and will have a specific purpose which will influence the security measures required. Venues should also consider a 'reasonably practicable' organizational preparedness system. This doesn't mean that all employees have to become security staff, but rather providing training and planning so that everyone knows how to react quickly in case of an emergency. First and foremost, the government is offering advice on understanding threats and attack methods, practical preparedness measures, and how to stay vigilant and plan for incidents. There are also plans for a new digital platform to be launched later this year for advice and training purposes. High-Quality products In addition to this, sectoral and regional engagement days have been outlined in the proposal, with updates and revisions to training and e-learning programs. An app devoted to ACT was launched in March 2020, and the government authorities Career Transition Partnership (CTP) and Center for the Protection of National Infrastructure (CPNI) are also providing advice. Organizations that specialize in delivering and supporting security solutions can help owners There are plans for the government and businesses to have increased engagement with the security industry. Organizations that specialize in delivering and supporting security solutions can help owners and operators of publicly accessible locations comply with the Protect Duty. It's becoming more important than ever before to ensure the market can provide sufficient high-quality products, services, and expert information to those who require it. Maintaining appropriate standards The government may consider introducing new schemes to promote and maintain appropriate standards such as accredited training and approved contractor schemes or regulation, in addition to existing initiatives. A renewed focus on integrated security in public venues is hugely encouraging. We have demonstrated for years that it is very possible to make a site both secure and aesthetically pleasing, in keeping with its existing surroundings. Furthermore, in many cases security can positively enhance user experience. Many visitors feel reassured by carefully integrated physical security when they attend large scale events, meaning they'll visit again. Do this in a hostile way and people will be put off. Robust protection in these venues and spaces is all about achieving a careful balance, and with the right guidance and fit-for-purpose solutions, we can help to create a safer spaces for everyone.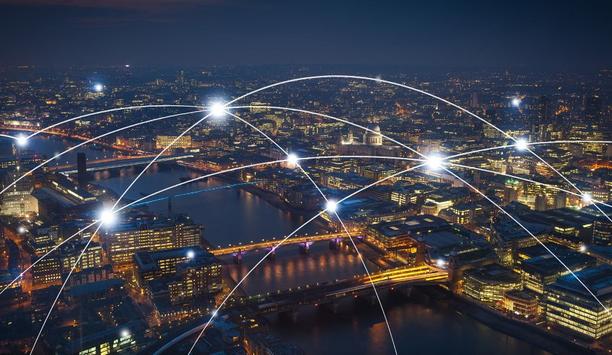 Safer Streets Require Real-Time Video Analytics
The UK government recently announced a doubling of the Safer Streets Fund to £45 million, as it seeks to reassure the public that safety is a top priority, as the night-time economy makes a return. More than just surveillance While this funding increase is much needed, it's vital that the government and local councils use the money strategically, or risk missing out on a great opportunity to deliver real change and enhance safety across the United Kingdom. One of the main strategies cited by the government is to increase the current vast number of CCTV cameras installed across the country, despite the fact that the UK is already one of the most surveilled nations in the world. Investing in video analytics London alone has around 700,000 cameras, but to effectively monitor them all would be an incredibly inefficient use of manpower and require a huge number of staff. Therefore, I believe the clearest and most cost-effective way for this project to succeed in its overall mission, is by investing in smarter technology, such as video analytics. Incorporating video analytics into existing infrastructure is the clear solution This technology offers a more efficient use of resources, faster response times and enables more informed, time-critical decision making, when reacting to unfolding events in real time. Incorporating video analytics into existing infrastructure is the clear solution, as the technology enables legacy assets, such as analog CCTV cameras, to become more than just after the fact evidence gathering tools and instead be used to help enhance real-time responses to unfolding incidents. Artificial intelligence-enabled solutions Artificial intelligence-enabled solutions are trained using vast datasets of images and video footage, in order to better understand people, objects and vehicles that are captured on film, and they continue 'learning' and improving, while in use. The system's algorithms analyze and prioritize input from video data to decide which inputs are of value, automatically classifying the footage and notifying security personnel accordingly. This reduces response times by notifying CCTV operators of an incident, as it happens, meaning law enforcement and security personnel can react faster and intervene in an ongoing situation. Edge technology and real-time video streaming A key consideration should be choosing a technology that can operate at the edge and deliver real-time video streaming, even at the lowest bandwidths, so it isn't limited to use in areas with good connectivity, which would exclude most remote areas. Quality really does matter and technology that can operate over low bandwidths is crucial for allowing operators to zoom in on areas of interest, such as a car number plate or face, and retrieve full-resolution images that can make a real difference in ongoing investigations. Analytics-based security approach Introducing an analytics-based security approach would also help curtail the rising cost of tackling crime Introducing an analytics-based security approach would also help curtail the rising cost of tackling crime. Research conducted by the UK's Labour Party recently found that the annual cost of crime reached a staggering £100 billion. While statistics show that crime rates in general have been fairly stable over recent years, experts point to the increase in specific types of violent crime, such as knife crime which rose by over 20% during 2020. Implementing smart analytics-based technology Implementing smart analytics-based technology would help maintain staffing costs, as the system can identify incidents without an operator's input, as well as reducing the cost of managing crime, as more incidents will be intervened in before they escalate too far. This dramatically reduces the burden on staff and allows a single surveillance operator to monitor many more cameras. On the other hand, this level of automation also reduces false alarm fatigue and operator overload, which can quickly sap efficiencies and reduce operator alertness, if left unchecked. Data driven problem-solving approach to crime prevention Procurement officials should avoid the common mistake of simply doubling down and throwing more staff and security assets at the problem to bring results. Instead, they should take a more data driven problem-solving approach to crime prevention by leveraging technologies that can enhance response and preserve their existing investments in cameras. The smart use of real-time video analytics could make the difference by preventing dangerous situations from escalating into serious incidents.
LILIN And CyberLink Enter Strategic Partnership With Facial Recognition System Integration To Offer One-stop Intelligent Security Solution
LILIN, a globally renowned manufacturer of IP video cameras, recording devices, and software, announced a strategic partnership with CyberLink, a pioneer of AI and facial recognition technologies to strike business opportunities for facial recognition. Together, CyberLink's FaceMe AI facial recognition engine will be integrated into the LILIN facial recognition system to create comprehensive smart security and smart retail solutions. FaceMe AI facial recognition solution CyberLink's FaceMe AI facial recognition engine achieves up to 99.7% accuracy of the NIST FRVT test, ranked No. 1 in Taiwan, and when combined with LILIN's smart security solutions, enables one-stop smart security, data analysis and warning system service. LILIN's smart security solution is suitable for access control management of commercial offices and factories and can provide business analysis for the restaurant and retail industries as well. AI facial recognition system LILIN's AI facial recognition system not only has the advantage of '3 High' elements, encompassing a 'High' recognition rate Along with over 40 years of experience in IP video manufacturing and development of IP cameras, recording devices and software, LILIN continues to pursue innovation. LILIN's AI facial recognition system not only has the advantage of '3 High' elements, encompassing a 'High' recognition rate, 'High' capacity, up to 100,000 face database and 'High' elevation angle to be recognized, but also supports multiple image inputs, and image search facial recognition, making it easy to distinguish the trajectory of personnel. Furthermore, companies can create file identification through a photo of the ID, and use one-stop central management to synchronize the data immediately, greatly reducing the precious time spent on complicated processes! Intelligent security solutions "LILIN has many years of smart security experience, providing insight into the market's needs for creating a comprehensive intelligent security solution. LILIN is pleased to partner with CyberLink and integrates FaceMe into our facial recognition system to strengthen smart retail, smart healthcare, smart factory, and smart business applications. Through continued efforts, I believe that LILIN will provide the most advanced total security solution for global customers." said Mr. C.C. Hsu, LILIN's President. "If there was ever a field worthy of continued research and innovation, it's security," said Dr. Jau Huang, CEO of CyberLink, adding "Without a doubt, LILIN is a globally renowned provider and manufacturer of IoT devices and CyberLink is a worldwide pioneer developing facial recognition applications for connected devices. Together, we are setting a new standard for what makes a place secure by bringing to market new technologies that make our customers safer, and our businesses smarter."
Lessons Learned with Merit LILIN: What is the Most Innovative COVID-19 Solution?
The COVID-19 pandemic is the defining global health crisis of our time. In order to be able to fight against it, mask detection and temperature measurement have become daily routines for everyone. In this situation, Merit LILIN, with over 40 years of experience in IP video manufacturers of IP cameras, recording devices, and software, have created a cost-effective COVID-19 solution to ensure end-user health and safety. Temperature measurement Many solutions should provide temperature information, with alert settings that trigger alarms when temperatures are high. The main component of LILIN Temperature Measuring Camera is a dual-lens camera with two sensors, one a visible image lens and the other a thermal array sensor. This design not only provides temperature information and color image information but also high-temperature alert settings when the temperature exceeds. Mask detection With COVID-19 rules and regulations now incorporating person protection equipment such as masks, many solutions are now geared towards mask detection. LILIN has its own mask detection AI, which can be run on an i3 CPU-supported PC. Using the LILIN AI system and Aida NAV server, the system can recognize if the person is wearing a mask or not. If the system identifies a user that is not wearing a mask, an alert goes out with an image of the person. It allows the application to run automatically and enforces the wearing of masks in many situations. A notification is sent to an administrator when an image of a person is captured. Social distancing measures In addition to temperature measurement and mask detection becoming daily epidemic prevention matters, maintaining social distance is extremely significant as well. Through the LILIN Aida detection system, people can calculate the social density and use it with alarm notifications, if an area exceeds the density threshold. Moreover, the LILIN COVID-19 solution has a wide range of applications in different sectors, including schools, public transportation systems, offices, retail and more. By doing so, extensive safety measures can combat COVID-19, providing the public with intelligent epidemic prevention solutions, through innovative AI detection systems.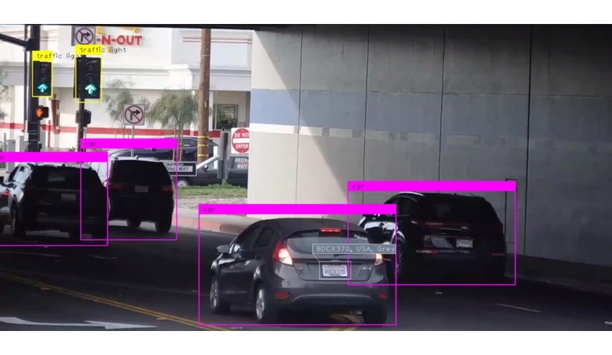 LILIN Transforms Intelligent Traffic Systems With The AIDA Traffic Management Platform
With the introduction of the AIDA Traffic Management platform, LILIN has transformed Intelligent Traffic Systems from expensive, often inaccurate, and inflexible computer-vision solutions into a new simplified platform with embedded Artificial Intelligence (AI) that learns, adapts and detects every detail of street-level vehicle activity. Engineered for seamless integration into LILIN Windows®-based VMS products including Navigator Control Center, Navigator Corporate, and Navigator Enterprise, AIDA Traffic Management installs on the edge and uses metadata to bring real-time traffic data to organizations and municipalities. Enforcing parking and traffic violations AIDA is purpose-built for a flexible range of ITS applications, making each user-selected function completely automated and cost-efficient. For example, AIDA can extract data from vehicles traveling on multi-lane highways or urban streets, allowing municipalities to better enforce parking and traffic violations, recover stolen cars, or assist law enforcement in Amber Alerts. AIDA can recognize 12 license plates per second on vehicles traveling up to 125 miles per hour AIDA can recognize 12 license plates per second on vehicles traveling up to 125 miles per hour, casting an astonishingly wide net. Police can store and later access this data, enabling investigators to zero in on a suspect's whereabouts and behavioral patterns. Besides monitoring cars, trucks and motorcycles, AIDA can detect pedestrians loitering or entering restricted areas. Capturing vital operational data In a parking lot, AIDA can compare license plate data to pre-defined lists of allowed or excluded vehicles before taking an appropriate action, such as opening a gate or generating an alert if an unauthorized vehicle enters an area as a value-added service. It can also locate available parking slots and broadcast this information to incoming cars. In addition to its security role, AIDA can capture vital operational data about parking infrastructures, including the number of cars served by time, day, and length of stay. This data can then be applied to help optimize a staffing schedule and maximize the profitability of a parking lot's rate structure. AIDA removes the hassles of traditional computer vision techniques that require extensive, CPU-draining image processing. In contrast, AIDA software incorporates an AI engine that is instructed to learn what to look for and is able to run multiple models on distributed AI CPU, GPU, and VPUs.
Related white papers
Monitoring Traffic Flow: Everywhere, All The Time
Six Things To Look For When Adding AI Cameras To Your Operation
Ensuring Cybersecurity Of Video