LILIN Security Camera Brackets
(20)
Browse Security Camera Brackets
Security camera bracket products updated recently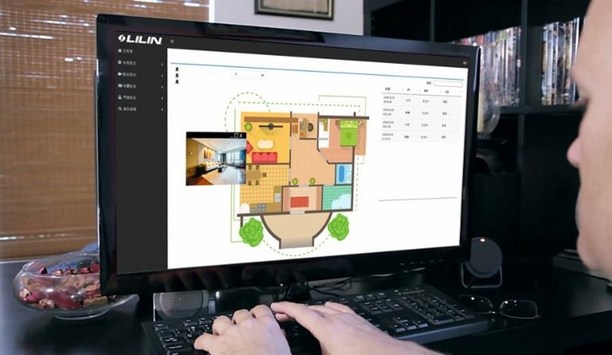 LILIN Americas Launches An Advanced And Easy-To-Install Access Control System For Building Security
With security threats on the rise, LILIN Americas is answering the call by introducing an advanced yet easy-to-install Access Control System for monitoring entry to a building, resulting in a safer environment for personnel and assets. When integrated with other platforms such as IP cameras, fire alarms, and sensors, the system provides a layered security approach that significantly enhances peace-of-mind and acts as a deterrent for theft and vandalism. "The LILIN Access Control System is a single, streamlined and secure solution that can be controlled remotely and customized to individual requirements, from the simple to the most challenging," said Joe Cook, Vice President and General Manager of LILIN Americas. It tracks when employees enter and exit a building, creating an audit trail of data that can be analyzed for actionable insights" "Besides keeping intruders out, it tracks when employees enter and exit a building, creating an audit trail of data that can be analyzed for actionable insights. It also empowers administrators to restrict the locations each employee can enter, so they can set levels of security that balance safety and convenience." Reduces installation time Designed to work seamlessly together, the building blocks of the LILIN Access Control System are: TCP/IP Single Door RFID Card Reader and PIN Controller (AR2015) PoE Relay Box (ARR2010E) TCP/IP Multi- and Single-door Control Panels (AC1082, ACW10120) AC/DC Power Supply (PMH-PSU330) LILIN Access Control Software Various combinations of the hardware platform are installed depending on the three available configurations – Standalone mode, Standalone with PoE mode, or Mixed mode. By using only what hardware they need, LILIN customers can significantly reduce installation time and total cost of ownership, while achieving operational efficiencies and gaining greater visibility into their security environment. Gateway to unified access control Standalone and Standalone with PoE modes are targeted primarily at small commercial and select residential applications, while Mixed mode is recommended for enterprise-level deployments with Wiegand readers and integrates with LILIN's advanced Navigator series recording solutions. The software's multi-level mapping feature lets users monitor up to three live cameras at each intrusion area The web-based Access Control software provides a gateway to unified access control, enabling administrators to manage all of their security devices on a single interface. For example, the software's multi-level mapping feature lets users monitor up to three live cameras at each intrusion area, while logging the event in real time. If an alarm event occurs, the administrator is sent an e-mail notification and the software brings up live video on the screen for viewing. Capacity to store 20,000 card holders LILIN Access Control Software enables logged events to be fully searchable for later analysis, a process that is made easier by the software's ability to display individual logs with a snapshot of the person involved and employee information, if available, along with recorded surveillance video. Tampering with a card reader, forcing open a door, insufficient permissions, or propping open a door for an extended period of time are all events that would set off an alarm. Scalability of an access control system allows it to handle growing security concerns, whether it is hiring more employees or building an addition to a home. The LILIN system has the capacity to store up to 20,000 card holders and 65,500 events with support for a maximum of 1000 doors with three cameras per door. It also features high assurance Anti-Passback protection to prevent cardholders from double entering or exiting a door with a single card, along with a duress code to input for opening a door and sending an alarm.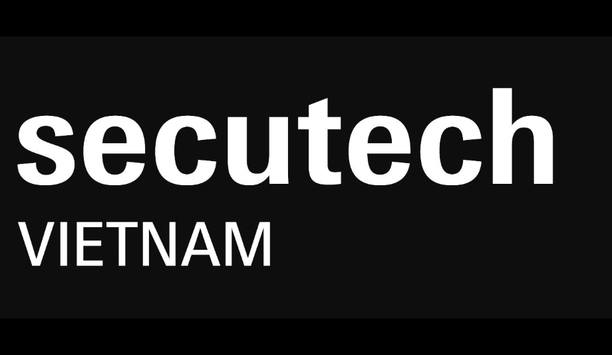 Security Vietnam 2019 Receives More Exhibitor Participation Than Previous Years
According to Ms Regina Tsai, the Deputy General Manager of Messe Frankfurt New Era Business Media Ltd, the key for exhibitors is to tap into the diverse pool of trade visitors that will be filtering through the halls of the fair next month: "As Vietnam's largest business platform for safety, security, fire and smart building products, the fair is able to attract the right mix of decision makers and purchasing managers from across the region's growing vertical markets. From the standpoint of exhibitors, the fair is an ideal place to showcase new solutions." She added: "We are delighted to be setting a new record for exhibitor participation and we are looking forward to hosting a productive three days of business at next month's show." Another strong turnout Last year, the fair achieved its highest ever visitor turnout as over 13,800 buyers journeyed to the show Last year, the fair achieved its highest ever visitor turnout as over 13,800 buyers (2017: 12,097) journeyed to the show. Thanks to this year's uptick in exhibitor numbers, fair organizers are anticipating another strong turnout from channel players, including distributors, systems integrators and end users from factories, industrial zones, hotels and construction projects. Exhibitors will hail from 21 countries and regions, including industry pioneers in their respective fields such as Avigilon, Bosch, Hanwha Techwin, Hitron, KPS, LILIN, PHUC BINH, Nha An Toan (a distributor of Hikvision and ABB products), and ZKTeco. Strong distribution channels Algatec, a renowned brand name in the global security lock sector, after exhibiting consecutively at Secutech Vietnam for seven years, commented that, "Secutech Vietnam has always been an effective platform for us to network and interact with our local channel partners as well as industry players from surrounding countries. Through the show, we can showcase our products and develop our presence in this region. This will eventually enable us to build strong distribution channels," said Ms Shirley Ng from the company's sales and marketing division. Secutech Vietnam this year, held concurrently with SMAbuilding, will bring together best-in-industry systems and solutions, including product categories from surveillance cameras and video analytics software to access control and management platforms. For added value, and to meet demands from the smart factory and smart building sectors, the solutions not only focus on security, but also management efficiency and energy savings. Smart factory sectors Fire and Safety Vietnam will return at the fair for its 12th edition While the smart building and smart factory sectors are recurring themes at the show, the fair will also provide coverage to the smart city, smart transportation and smart hotel sectors. The Singapore Pavilion will accommodate leading-edge suppliers in the shape of Kedacom, Force21, Multron, Servo Dynamic, Worldtags, Ubergard and Teleradio, who will showcase a variety of network cameras, management platforms, RFID products, biometric solutions and more. With support from the Fire Department, Ministry of Public Security, Fire and Safety Vietnam will return at the fair for its 12th edition. A supplier of specialist rescue and fire fighting equipment, Pacific and Fire AEC, will be exhibiting at the event following a successful first participation in 2018. "At last year's show, we gathered more than 100 relevant contacts from sectors such as public and industrial safety as well as fire rescue," said Mr Dirk Bloxham, the Managing Director of the company. Firefighting equipment "This helped us to develop additional sales channels for our fire hoses, fire nozzles and firefighting equipment. We take a long-term approach to building relationships with dealers and end users from Southeast Asia. The relationship building process will begin again at the upcoming edition of Secutech Vietnam." The company will be exhibiting alongside D&C Vina, Funayama, Himax, Masflow, Naffco, Nittan, Secom, Sffeco, Yun Yang, VT Plus, Quoc Nam and many more. Besides rescue and firefighting equipment, trade visitors will also be able to locate extinguishing systems, alarms, valves, personal protection equipment (masks, specialist clothing, and gloves), CPR solutions, and fire dust detection systems at the event. Making a welcome debut will be the NFES Japan Fire Pavilion, while the Korea Fire Institute will also be represented at a dedicated pavilion. There will also be a fire truck display from VT Plus, and a rescue boat showcased by local company Tan Vien Dong.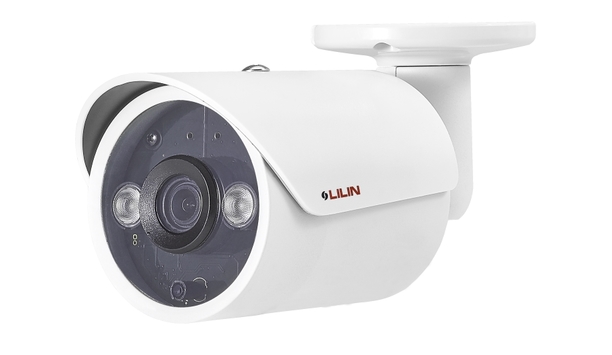 LILIN Strengthens Its Line Of IP Cameras With The Addition Of MR832 Bullet Camera
LILIN Americas, an entity of Taiwan based IP video manufacturer Merit LILIN, has further strengthened its line of IP cameras with the MR832 bullet camera. Designed to help security professionals easily deploy an outdoor surveillance system, the MR832 features a 4mm fixed lens with an IP66 environment rating, an operating range of -40° to 122°F, along with 30M IR LED illumination and Day/Night imaging. "As IP technology has evolved, so have the expectations of our customers," said Joe Cook, VP/GM of LILIN Americas. "They want IP outdoor cameras that are easy to install, configure and maintain, that integrate seamlessly, offer high resolution HD images, even in complete darkness, and are competitively priced. The new MR832 delivers these capabilities, and much more." LILIN MR832 IP cameras feature 2D wide dynamic range, which provides accurate video capture in high-contrast lighting 3D Noise Reduction For Maximum Clarity LILIN MR832 IP cameras feature 2D wide dynamic range, which provides accurate video capture in high-contrast lighting and use 3D Noise Reduction for maximum clarity in low light conditions. Energy-efficient IR LEDs automatically illuminate scenes in complete darkness for discovering subjects at a range of up to 30 meters (98 ft.). To save installation time, the MR832 camera is designed with a multi-angle adjustable wall/ceiling mount bracket for flexibility and ease of use. In addition, the camera supports ONVIF Profile S and is powered by either PoE or DC12V. The MR832 delivers full 1080P HD resolution at 30 FPS while being remarkably compact and lightweight for wall or ceiling mount applications.
Featured white papers
Physical Security Supports A Future-Proof Cyber Security Strategy
Download
Combining Systems Intelligence And Human Insight For Superior Security
Download
3 Ways To Increase Workplace Safety And Resource Efficiency
Download