Sony Security Camera Brackets
(15)
Browse Security Camera Brackets
Security camera bracket products updated recently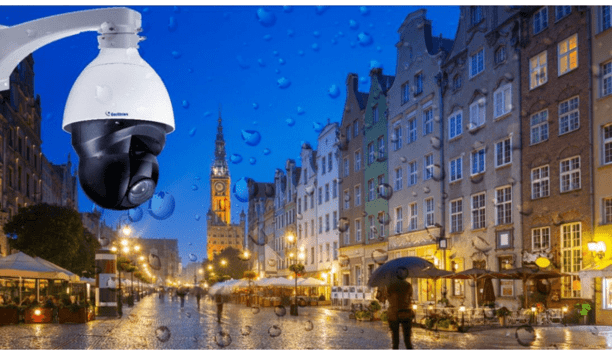 GeoVision Announces The Launch Of GV-QSD5730 / GV-QSD5731 5 Megapixel IR Speed Dome Camera
GeoVision Inc. has launched the GV-QSD5730 / GV-QSD5731-IR speed dome camera, designed to minimize the impact of uncontrollable oscillation. Its Sony STARVIS Sensor provides high quality image under low light conditions. The Servo Feedback feature allows the camera to return to its previous position immediately after encountering with external forces (tampering) or environmental vibration, such as earthquake. Featuring with EIS, minimal impact from vibration, and a stabilized image is provided. Also, its panoramic PTZ function when integrated with Geovision Fisheye camera allows users to monitor an area overview and a detailed regional view simultaneously. Key features include: NDAA compliant Up to 30 fps at 2592 × 1520, with 33x optical zoom EIS (Electrical Image Stabilizer) Servo Feedback Panoramic PTZ function: (Available in GV-VMS V.17.5 / 18.3) GV‐QSD5730 is significantly lighter than all previous speed dome models, with only 2.6kg in weight. Its Power over Ethernet (PoE) support further allows for quick and easy installation.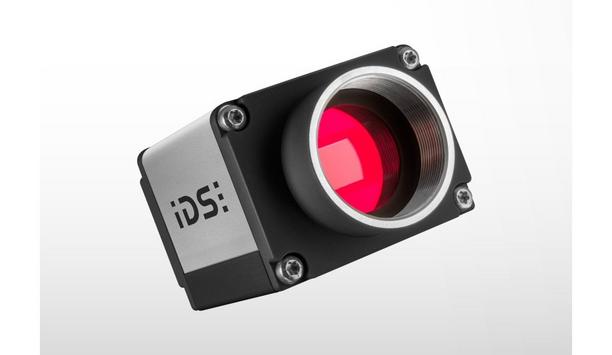 IDS To Integrate IMX541 CMOS Sensor To The UEye SE Camera Family To Deliver Outstanding Image Quality
IDS integrates the high-performance, extremely high-resolution sensor IMX541 from the Pregius S series into the versatile uEye SE camera family. Thanks to its compact 1.1" format, the 20.35 MP CMOS sensor is compatible with C-mount lenses. The industrial cameras feature a practical USB3 Vision interface, deliver 20 fps and will be available from September either as board-level models or with a robust metal housing. Improved quantum efficiency Pregius S – the fourth generation of extremely powerful CMOS image sensors from Sony – makes BSI ('Back Side Illuminated') technology available for the first time in global shutter sensors. The benefits are smaller pixels (only 2.74 µm, which allows a significantly higher pixel density), higher resolution and also improved quantum efficiency and sensitivity. The new camera models deliver outstanding image quality that leaves nothing to be desired The new camera models deliver outstanding image quality that leaves nothing to be desired even in demanding machine vision applications such as surface inspections, detailed image evaluation in medical technology or use in the traffic sector. Anyone who values high-resolution images – for example to detect even the smallest material defects – will hardly be able to overlook these sensors in the future. Compact industrial cameras The compact industrial cameras are therefore also a sensible alternative to cameras with similar high-resolution, but large-format sensors, for which F-mount lenses are usually required. With the uEye SE models, C-mount lenses can be used – which means considerable cost savings. Thanks to the USB3 Vision interface, the cameras are also uncompromisingly Vision Standards-compliant and can therefore be used comfortably with IDS peak, for example. The free SDK is characterized by an easy-to-use programming interface developed by IDS. Users no longer need to work directly with GenTL and GenAPI. Convenience classes help to reduce programming effort and thus minimize potential sources of error.
Videotec ULISSE2 And SONY SNC-VB770 Integrated Solution Provides Color Images In Dark Lightings
Videotec has always been committed to researching and developing optimum solutions for outdoor surveillance and protection of critical infrastructures and other complex environments. The company proposes a new integrated solution that responds to issues relating to the monitoring of poorly illuminated large perimeter areas, as it is in the airport external zones. The combined system consists of the ULISSE2 IP PTZ with the SONY SNC-VB770 ultra-high sensitivity IP camera with Full Frame 35mm CMOS sensor and SELP28135G motorized zoom lens. ONVIF profile-S protocol The camera and lens can be easily installed in the PTZ thanks to the adaptor that has been specially designed by Videotec (UPTBKITVB770). The implementation of the communication protocol between ULISSE2 and SNC-VB770 allows the easy remote control of all the functions of the camera and lens via the ONVIF Profile-S protocol. The resulting integrated system provides exceptionally detailed 4K/30fps color video, even at night The resulting integrated system provides exceptionally detailed 4K/30fps color video, even at night or in extreme lighting environments (less than 0.004 lux). The operator can get highly detailed color images of specific areas, as well as an overview of the whole environment being monitored, even with a poor lighting source when it is a challenge for the human eye to see the object. PTS solution for monitoring perimeters The images, full of useful information, are sharp and perfectly in focus thanks to the high-speed electronic shutter that means the operator can clearly distinguish letters, numbers and facial expressions in almost pitch-black conditions. The thermoregulation and forced-air demisting functions mean the camera is always running at optimum temperature and that no condensation forms. Bringing together Videotec's robust ULISSE2 PTZ and Sony's ultra low-light color camera is quick and simple and represents the most powerful and high-performing 4K/30fps PTS solution for monitoring perimeters and large outdoor areas on the market. Some high-profile critical infrastructures have already implemented this solution.