Axis Communications Security Camera Brackets
(7)
Browse Security Camera Brackets
Security camera bracket products updated recently
Advanced Installs An Intelligent Network Of Axis EN Fire Control Panels To Secure Ho Chi Minh City's HaDo Centrosa Garden
An intelligent network of 20 Axis EN fire panels from fire and life safety systems manufacturer, Advanced, have been installed at HaDo Centrosa Garden in the heart of Ho Chi Minh City, Vietnam. HaDo Centrosa Garden is a 70,000 sq. m development of eight 30-story luxury residential towers and 115 townhouses, located in the heart of Vietnam's Ho Chi Minh City. The upscale condominium complex's facilities will include a swimming pool, tennis and basketball courts, fitness center, rooftop gardens, a park, school, library and commercial center. System with high-speed networking capabilities Vietsafe and KP Technology were confident in Axis EN's ability to deliver the seamless networking needed A key requirement for this large-scale complex was a system with high-speed networking capabilities, to enable instantaneous sharing of communications between panels. To meet this need, fire protection companies Vietsafe and KP Technology chose 20 Advanced Axis EN fire alarm control panels, alongside 3,000 addressable devices, for installation in the eight residential towers. With many successful installations of Advanced products undertaken by both companies, Vietsafe and KP Technology were confident in Axis EN's ability to deliver the seamless networking needed, while its ease of installation, testing, commissioning and operation would ensure minimal issues once the panels were on site. Axis EN fire alarm control panels installed Le Manh Dung, Director of Vietsafe, said "An Axis EN fire system was the clear choice for a project of this nature. Advanced is well respected in the fire industry, and its solutions are straightforward in terms of installation and operation, thanks to features such as built-in isolators for sequence addressing, which considerably reduces installation time." Axis EN is EN54 parts 2, 4 and 13 approved and its panels can be used in single-loop, single-panel format or easily configured into high-speed, multi-loop networks of up to 200 nodes covering huge areas. Advanced's reputation for ease of installation and configuration, as well as its wide peripheral range make its products customizable to almost any application. False alarm management and reduction Pham Thanh Phong, Director of KP Technology, said "As a key partner to KP Technology, Advanced is a fire system supplier we can trust, to deliver high-performing, high-quality solutions that are easy to install and to use. Features such as Axis EN's false alarm management and reduction capabilities are extremely useful in high-rise residential sites, such as HaDo Centrosa Garden." Pham Thanh Phong adds, "Repeated false alarms are not only intrusive, they can also lead to complacency and delayed reactions to real fire alarms. Having the ability to refine and configure protection so specifically, and according to the requirements of specific areas within a building, helps to keep unwanted alarms to a minimum and reduces disruption and risk for residents." AlarmCalm software and MxPro 5 fire system AlarmCalm software comes as standard with any Axis EN and MxPro 5 fire system AlarmCalm software comes as standard with any Axis EN and MxPro 5 fire system, taking advantage of Advanced's high-speed robust panels and networks to offer a best-in-class solution for managing verification and investigation delays to outputs. It allows the false alarm management strategy for a site to be refined precisely and to take account of occupants' needs and area usage. It also includes the optional AlarmCalm button, a loop device that allows residents or trained staff to indicate whether they believe a signal in their area is due to a false alarm. Axis EN fire system Tin Le Than, Advanced's Sales and Business Development Manager for South East Asia, said "As a modern, vibrant complex for thousands of people living and working in the center of Ho Chi Minh, the fire protection for the HaDo Centrosa Garden development is a key priority." Tin Le Than adds, "As an industry-renowned solution, the Axis EN fire system will deliver complete peace of mind to the building owners and residents of the complex. I am pleased to have been able to support our fantastic partners at Vietsafe and KP Technology with the equipment needed to fulfill their requirements." Global projects Advanced, owned by FTSE 100 Company, Halma PLC, protects a wide range of sites across South East Asia including the Hong Kong-Zhuhai-Macau Bridge, University of Macau and Hong Kong Central Library. Halma is a global group of life-saving technology companies with a clear purpose to grow a safer, cleaner, healthier future for everyone, every day.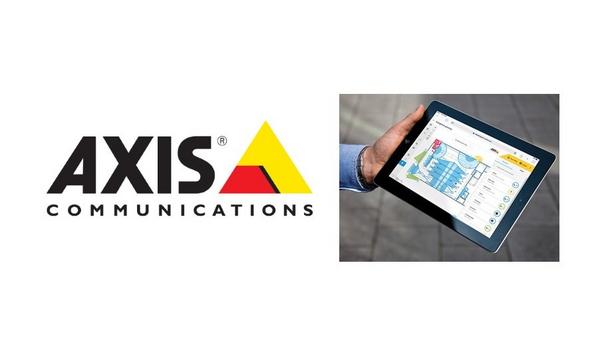 Southern Fire & Security And Acctive Systems Enhance Security Systems Design With Axis Communications' AXIS Site Designer
Two renowned systems integrators have improved their ability to more effectively specify and design advanced physical security systems, using the dedicated tool, AXIS Site Designer. AXIS Site Designer AXIS Site Designer is a unique and free web application from Axis Communications, a market renowned company in network video solutions, which makes the specification and design of complex security systems quicker and easier. Having recently deployed the solution, two of Axis partners, Southern Fire & Security Ltd. and Acctive Systems, have been able to evidence a more sophisticated process and have won clients as a result. Security devices and sensors As physical security technology continues to advance, in order to keep up with the ever-evolving threat landscape, coupled with more security devices and sensors being added to IT networks, the task of specifying such systems has become more complex. The principal challenges for those working in the industry are to be able to properly illustrate to buyers the capabilities of such devices and also to demonstrate how they can work together to secure a site. This web application holds the solution. Powerful and versatile design tool AXIS Site Designer revolutionizes the specification and design process AXIS Site Designer revolutionizes the specification and design process, by allowing an entire solution to be mapped out to the finest detail. The powerful and highly versatile tool removes any guesswork or element of trial and error, making it easy to create the right system to fit the exact operational requirements and needs of a prospect or client. The application even allows floor plans of the target site to be added, and virtual placement of cameras and devices enables viewing of the coverage they will provide, once installed. Partner with Southern Fire & Security and Acctive Systems Sean Mcnaboe, Axis Communications' Key Account Manager, explains "The benefits of AXIS Site Designer are numerous. It helps streamline design workflow, simplify demos of security products and accessories, and even generate quotations and change items in a bill of materials within minutes." Sean Mcnaboe adds, "Axis has been working closely with two partners, Southern Fire & Security and Acctive Systems, to help them drive their businesses forward while meeting, and often exceeding, the evolving requirements of customers." Security and surveillance systems specification Southern Fire & Security has recently taken on the specification of security and surveillance systems for several high value properties around the London area, so being able to accurately specify dedicated solutions is critical to secure ongoing business. Acctive Systems, a renowned integrator of electronic security systems, needed a method of specifying security systems that would allow it to demonstrate an entire setup and its component parts via digital means. Efficient designing of surveillance systems AXIS Site Designer is an empowering leap forward in the design of surveillance systems Steve Wilson, Director at Southern Fire & Security, explains "Being able to make only basic recommendations around the use of appropriate technologies has been a key challenge for us. It's very difficult to plan some of the more involved projects in detail, so we desperately needed a way to be able to visualize an entire estate and how a solution would operate." AXIS Site Designer is an empowering leap forward in the design of surveillance systems, allowing for greater speed and efficiency, and enabling more effective management of any project. Enhancing customer satisfaction High quality designs and other outputs create a level of professionalism that is a major plus point when vying for business, ultimately improving customer satisfaction and pointing towards greater revenue prospects. Gerry Numa, the Chief Technical Officer (CTO) of Acctive Systems, said "AXIS Site Designer delivers everything we anticipated, and more, setting us ahead of our competitors when it comes to slick, professional looking project design. I would encourage other businesses to reach out to Axis to find out how the application can benefit them too."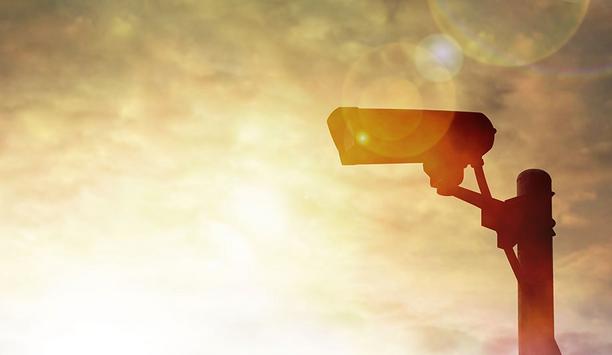 What New Technologies And Trends Will Shape Video Analytics?
The topic of video analytics has been talked and written about for decades, and yet is still one of the cutting-edge themes in the physical security industry. Some say yesterday's analytics systems tended to overpromise and underdeliver, and there are still some skeptics. However, newer technologies such as artificial intelligence (AI) are reinvigorating the sector and enabling it to finally live up to its promise. We asked this week's Expert Panel Roundtable: What new technologies and trends will shape video analytics in 2021?