Delta Scientific Security Bollards
(27)
Browse Security Bollards
Other Delta Scientific products
Bollard products updated recently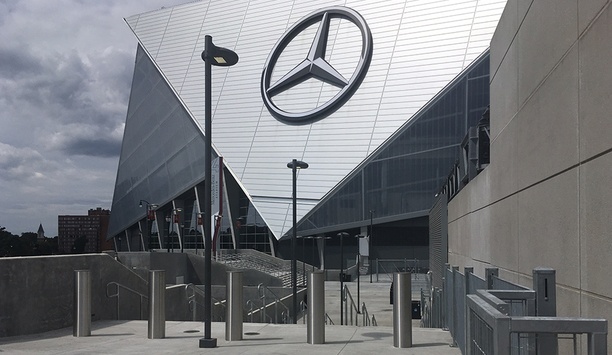 How Atlanta's New Mercedes-Benz Stadium Sets The Standard For Protection Against Vehicle Attacks
Atlanta's new $1.5 billion stadium, home to the NFL Atlanta Falcons football team and MLS Atlanta United soccer club and site of the recent NCAA national college football championship, is protecting fans, personnel and athletes from terrorists and errant drivers from using vehicles as weapons. While the threat of terrorists planning to attack soft targets, such as stadiums increases, stadium security professionals, such as those at the new Mercedes-Benz Stadium, must look for the weak points throughout their facilities to determine where fanatics are most likely assailing. Taking their cue from hard target attacks, they and other stadium management understand that the use of vehicles, either to carry the people that will carry out the attack or act as the bomb itself, is a very real threat. New System, Safer Pedestrians Installed by Tusco, using Delta Scientific perimeter protection products, the new access system includes four DSC501 barriers, five DSC720 bollards, 39 DSC2000 barriers and 59 DSC680 fixed bollards. "We are very experienced with installing Delta equipment," relates Brent Martina, President of Tusco. "Mercedes-Benz Stadium was very particular about their security needs and protocols and requested a customized sequence of operations for their security equipment. While the threat of terrorists planning to attack soft targets increases, stadium security professionals must look for the weak points throughout their facilities "Delta Scientific's products and experienced engineers made them the obvious choice in meeting both the high quality and technical standards required to integrate with the stadium's sophisticated security system. It was crucial to have a reliable team in place as we received a very compressed schedule to get everything complete by the first football game and, therefore, had no room for errors." Because of long, straight approaches to some access points, stadiums oftentimes need to deploy high performance barriers. DSC501 barriers were used at main entrances where players and VIPs, among others, enter with their cars. Preventing Attacks Before They Happen The DSC501 is the only K54-certified retractable vehicle barricade in the world. Set in a foundation only 18 inches deep, it will survive and operate after a 5.4-million-foot pound impact. That's equivalent to a 65,000-pound truck hitting it at 50 mph. Stopping the truck or car dead in its tracks, the DSC501 protects against a "second hit" risk from a second vehicle. The stadium preferred installing these barricades in a more industrial look, wanting them to be "seen." Five retractable DSC720 bollards were used at the pedestrian entry areas. This is Delta's highest crash rated bollard, stopping a 15,000-pound vehicle at 50 mph. The bollard will stop and destroy much larger vehicles than those tested at very high velocities. The DSC720 is 35 inches tall and 15 inches wide. At Mercedes-Benz Stadium, the bollards feature brushed stainless-steel sleeves. Oftentimes, the ground below the access points are filled with cables, wires, pipes and other infrastructure products. As a result, typical, below ground installed traffic bollards, barriers and barricades cannot be used because these infrastructure products are too close to the surface. The solution is to use surface-mounted and shallow foundation barricades and barriers. This isn't the only stadium using Delta equipment to protect staff and attendees from vehicle harm - Levi's Stadium in San Francisco is a well-known user Delivery Entrances Are Weaknesses At the same time, for some reason, delivery entrances never seem to be as secured as the main entrances to the stadium. With delivery vehicles coming and going, delivery entrances need a solution that lets delivery vehicles enter and exit but stop unauthorized vehicles from entering at all. At the loading docks, 39 of Delta's fastest, smallest and shallowest foundation barricades were implemented. Chosen especially for high speed applications and ease of installation, the cost effective DSC2000 barrier is K12 crash-certified with no penetration, meaning it will stop a 15,000-pound vehicle traveling 50 mph dead in its tracks. The ten-inch shallow foundation also reduces installation complexity, time, materials and corresponding costs. Lastly, 50 DSC680 shallow foundation fixed bollards with stainless steel sleeves protect pedestrian areas. They secure any unprotected locations where vehicle bombers and errant drivers have no obstacles. Versus cement barriers such as posts and pots, many organisations prefer fixed-post bollards for several reasons. Terrorists typically don't go where they see barricades, so placing them wherever possible attacks can happen reduces security risks dramatically That's because, when hit, cement posts and pots can explode, literally spreading shrapnel throughout the crowd, potentially creating numerous injuries. Shallow foundation bollards can be installed within sidewalks or on top of concrete deck truss bridges as well as conform to the inclines and turns of a locale. They also meet the 1-meter clearance regulations mandated by the Americans with Disabilities Act (ADA). The fixed bollard, which does not go up and down, provides a significant blocking device solution that continues to challenge security directors faced with threats such as stopping a vehicle from ploughing into the stadium's inner perimeter. They let a facility manager meet a long-standing challenge - how to easily install bollards on shallow substrates, including those that are not level or have turns. No longer do locations, such as curves on hills, the upper levels of parking structures and other unprotected locales have to rely on unsightly 'make-do' solutions to stop car bombers or wayward drivers. One Of The World's Most Secure "Delayed by roof issues, the Mercedes-Benz Stadium challenged us with a condensed schedule to provide one of the world's most secure vehicle access systems," avows Martina. "I'm proud to say that our team completed the work on time and walked away from the project with another pleased client." This isn't the only stadium using Delta equipment to protect staff and attendees from vehicle harm. Among many, Penn State and Purdue as well as Levi's Stadium in San Francisco (49ers) are well-known users. Unfortunately, most procurement offices won't allow vendors to announce their purchases. This is too bad since terrorists typically won't go where they know barricades are deployed, reducing security risks dramatically. Leading universities, including six of the Associated Press (AP) top-10 rated 2018 pre-season football schools, also stayed one step ahead of terrorists and errant drivers this year on their campuses by identifying vulnerable areas and securing them within minutes with Delta MP5000 temporary, portable barriers. These mobile deployable vehicle crash barriers carry a K8 rating (M40 ASTM rating), stopping 7.5-ton vehicles traveling 40 mph. Terrorists typically don't go where they see barricades, so placing them wherever possible attacks can happen reduces security risks dramatically. Today, there is little excuse for a major stadium to suffer an attack which uses a vehicle to break through the perimeter. Whatever the weakness a terrorist thinks can be exploited, there is a type of bollard, barricade or barrier to stop him, yet let authorized people through.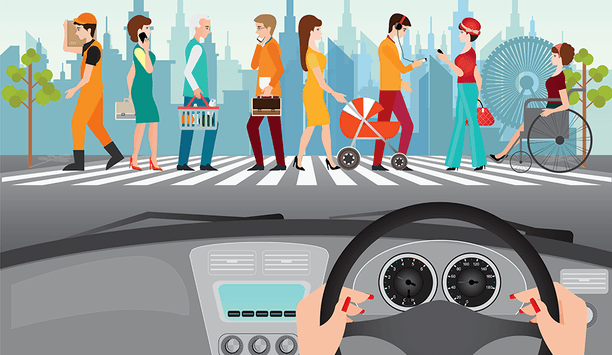 2017 Security Trends: Lone Wolf Terror Encourages Vehicle Access Control System Installations
With the changing "lone wolf" style of terrorism, there will be a trend toward many more installations of vehicle access control systems and smaller numbers of units. Where a university, military base or airport might have 20-plus systems scattered among its grounds, there will be a growing number of smaller applications needing one, two or three systems. These will include customers such as primary and secondary education facilities; pedestrian locations such as shopping malls, concert grounds and fairs; hospitals and other venues where pedestrians come together both daily or temporarily. Defending Against Vehicle Attack The MidEast is a particular hotbed for increased security measures for explosive-laden vehicles. Many soft targets in the MidEast have also been adding anti-terrorist, crash-resistant barriers, barricades and bollards. This has been also true in Europe while Southeast Asia is coming on strong. With so many more such systems being ordered, buyers will need to become more aware of their supplier's customer service and technical support. The market could be faced with an upcoming slew of cut-throat, unscrupulous operators providing cheap equipment and dangerous installations that take advantage of buyers who don't understand what is truly needed to defend against vehicle attack. Importance Of Certified Vehicle Barriers This time last year, we projected that the use of vehicles as weapons to mow down pedestrians, such as occurred in Nice (France), would probably impact greater sales of Delta portable crash-rated barricades. Although it was announced by ISIS that their followers should undertake more of these attacks, we don't think anyone anticipated the numbers of such atrocities we would see, the latest (as of this writing) the assault on the bike path in New York City. The largest customers around the world have been law enforcement agencies and municipalities. Security specialists needto be aware of vehicle threats wherever people are gathered Last year, we also warned that many organizations, in order to save money, were purchasing non-certified (non-rated) vehicles access control systems with less structural safety than those provided by certified manufacturers. The reality is that somebody is going to have to be hurt or killed before some buyers understand that a barrier, barricade or bollard is not a commodity type of product. Security Specialists Must Be Aware With the economy being better, there has been a resulting increase in sales of products for general parking and similar applications. But, as terrorist attacks have gone from large planned scenarios to smaller lone-wolf assaults, such as the bike path incident in New York, there is an increasing need for more protection from vehicle harm in more places. Basically, security specialists need to be aware of vehicle threats wherever people are gathered, from a parade route to a fair, sporting event, shopping mall – anywhere scores of people are clustered. One of the interesting statistics we ran across this year was that, in the United States, six of the top 10 rated college football teams use Delta temporary barricades to protect fans at their stadiums on game days. During 2017, Delta has been developing new products to take on the increased protection of vehicle checkpoints between the United States and Mexico. Over the years, Delta has implemented vehicle crossing protection at many of the most secure sites including El Paso, San Ysidro, Calexico, Otay Mesa and Tornhill-Guadalupe.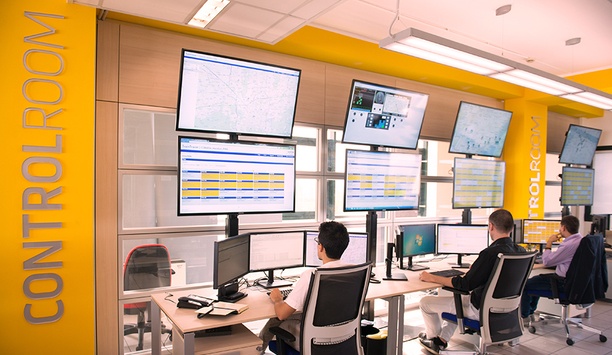 Saving Lives With Effective Security Control Center Design
When people think of control rooms, images from James Bond movies or intense action stories come to mind. What they fail to realise is the incredible level of ergonomics, technology, precision and craftsmanship required to create a top-notch command and control room. "These are rooms of complex functionalities, where hundreds of elements must be integrated and function in sync," says Jim Coleman, National Sales Manager, AFC Industries. Professional teams from several different industries must coordinate every single detail in order to ensure that functionality occurs each and every time. Reconfigurable Furniture For Control Rooms AFC Industries is one company that specialises in equipping control rooms for security and other applications. AFC Industries was established in 1994 as a family-owned business that focuses on the design and construction of ergonomic products. Their height-adjustable units guarantee the right height for standing desks as well as traditional sitting levels. The company produces an array of Command and Control ergonomic security consoles and mounting solutions. Modular racking systems facilitate efficient storage of electronic and audio-visual equipment. As technology changes, older traditional consoles are no longer a necessity. Many organizations instead are choosing to use lighter, less costly, reconfigurable furniture that allows more flexibility. Command Centers need to be able to reconfigure the space at will. Because most systems are housed in secure data centers, users should be able to quickly move their positions by relocating their workstations, utilising different network connections. Simple control room features, like those addressing lighting or operator comfort, can make the difference in a correct or incorrect decision during a crisis Emergency Operations Centers A positive trend driving the market for control rooms is an increase in emergency operations centers (EOCs), says Randy Smith, President of Winsted. "Everybody is concerned about what happens in an emergency," says Smith, and the centers are popping up as a tool for emergency preparedness. It's another environment where sit-stand work stations are the rule. Winsted's product lines include stock modular and customized elements in good-better-best categories – from basic to lots of "bells and whistles;" jobs can be configured from modular elements or customized as needed. Customized Control Rooms For Seamless Operation There is a lot at stake in control room design: Lives can depend on how effectively a control room functions in an emergency. Control rooms should seamlessly accommodate both everyday occurrences and crisis situations, says Matko Papic, Chief Technology Officer of Evans Consoles. Better-operating control rooms can increase efficiency and reduce and/or mitigate risk. Simple control room features, like those addressing lighting or operator comfort, can make the difference in a correct or incorrect decision during a crisis. Addressing operator comfort can reduce the possibility of workers' compensation claims. End users are seeing multiple benefits of creating a better operating environment, better sightlines, more comfort and attention to ergonomics. As a fully integrated control room solutions provider, Evans Consoles approaches the needs of a control room environment beginning in the conceptual/operational planning stage. They consider broad issues such as how information will be processed, the interface between technology and operators, and the cognitive and physical interactions of operators – understanding that these factors drive the layout and function of control rooms. After analyzing tasks to be performed in the environment, Evans lays out the consoles to meet those needs. Rather than a predesigned solution, each installation is tailored around a specific application. Read part 2 of our Control Rooms series here
See also
Featured white papers
Is Your Access Control As Effective As You Think?
Download
How To Get Buy-In From IT Departments On IP Video Installations
Download
The Role Of IT In Physical Access Control
Download