Cardkey Access Control Softwares
(1)
Browse Access Control Softwares
Access control software products updated recently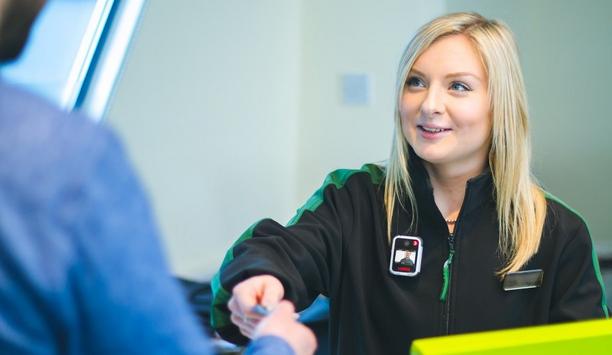 How Body Worn Cameras And AI Can Curb The Issue Of Abusive Behavior
Amongst the many negative consequences of the pandemic is a rise in violent and abusive behavior across society. Health workers have experienced it on a regular basis. So too have police officers and public transport workers. Unfortunately, violence and abuse towards shop workers is also endemic in British society. To address this problem which, in truth, has been on the rise since long before the emergence of COVID-19, we need better deterrents. The ability to prosecute these offenses is one such deterrent, but just as important is the ability to deescalate situations before they spill over into unacceptable or unlawful behavior. Major retail customers In both instances, organizations of all sizes are now recognizing that the answer could involve greater use of rapidly advancing body worn camera technology. Andy Marsh, the Chief Constable of Avon and Somerset Police, is one of the police officers responsible for introducing body worn cameras to the UK police force, where they are now in widespread use. Andy Marsh is one of the police officers responsible for introducing body worn cameras to the UK police force He explains that "The reason the majority of people don't speed or drink-drive is that rational human beings weigh up the risk and consequences of breaking the law and getting caught. Body worn cameras help provide appropriate 'desistance', especially where there are forward-facing screens so the person interacting with the wearer can see themselves and their behavior." Evidence shows that if a forward-facing camera is switched on before the intervention becomes hostile, it will generally lead to a de-escalation – as often as 90% of the time, according to one of our major retail customers. Digital evidence investigations Only a tiny handful of abusive incidents ever translate into arrests and prosecutions. A key issue is a lack of clear evidence – how to get past the usual impasse of one person's word against the other. Body worn cameras break the deadlock and allow organizations to report incidents to the police with confidence, knowing that they will lead to action. Marsh suggests that "We usually see an earlier admission, an earlier guilty plea and a more appropriate sentence, where body worn camera footage is in play." The technology has come on in leaps and bounds in recent years. For example, it's now possible to record high-definition footage on a lightweight device that's barely the size of a palm. And it's not just about the evidence organizations gather themselves. Many police forces are looking at ways to make it easier for businesses and the public to collaborate on digital evidence investigations. Body worn cameras This is good for the victims of crime because it means we get the evidence more quickly" "We've created an online crime portal in Avon and Somerset which people can use to pass digital evidence and material to us without an officer having to attend their premises. This is good for the victims of crime because it means we get the evidence more quickly and can take action more swiftly to resolve that issue," adds Marsh. Our body worn cameras can now even support facial recognition thanks to new, smart AI on the devices themselves, which can scan and process faces within a three-meter distance against a pre-defined database of people (which we call a watchlist). Any matches trigger alerts or additional camera activity such as recording and streaming, while the facial recognition data of people not on the watchlist itself is not recorded or saved to assuage privacy concerns. Similar criminal behavior Where could this technology come in handy? Well, staff at gambling venues or in-store retail workers could undoubtedly benefit from the ability to quickly spot known fraudsters or addicts who have requested that venues refuse their custom. Stewards at mass sporting events could play a key role in helping to identify people who have been banned from attending. The primary reason for using body worn cameras is to increase the safety of frontline workers The primary reason for using body worn cameras is to increase the safety of frontline workers, deescalating confrontations and limiting the use of force. AI-powered facial recognition can also serve this purpose by helping them make better-informed choices about how to handle specific situations. For example, it is a massive advantage to police officers on the beat to understand that the person they are dealing with may have a history of similar criminal behavior. Facial recognition technology But it's also an advantage within retail, where aggressive incidents are on the rise and staff need all the help they can get to determine what an appropriate response should be to a particular customer incident. In fact, extensive consultation with our retail, police, transport and gambling customers indicates that introducing facial recognition technology to body worn cameras could be instrumental, not just in helping to prevent crime, but in tracking down vulnerable and missing people too. Of course, facial recognition technology has to be balanced against the need to protect the privacy of ordinary citizens. Video recording using body worn cameras has to be done proportionately – the same is true for the use of facial recognition technology. The technology also has to be compliant with GDPR, Data Protection, the Information Commissioners recommendations and so on. Positive working environment Violent and abusive incidents affect everyone in the immediate vicinity and create a culture of fear Importantly, it should be for a specific, proportionate and justifiable reason which, of course, means it should never be used for indiscriminate mass surveillance. Every organization using this technology must remember that a facial recognition system match is not proof of someone's identity, but rather, an indication of likelihood to help inform the user rather than dictate the course of action. Violent and abusive incidents affect everyone in the immediate vicinity and create a culture of fear and apprehension. This is why it's so important to get on top of the problem – both on a societal and at an organizational level. Body worn cameras have a vital role to play, as an evidence-gathering tool and as a deterrent that empowers the wearer and creates a more positive working environment. Deterring unlawful behavior One of the critical roles these cameras play is in staff training, providing real-world video evidence that can be used to educate and upskill workers across a variety of industries. Society's problem with abusive and violent behavior cannot be solved by technology alone. But with exceptional quality camera footage now a reality, and the possibility of AI technology at the device level in real-time, body worn cameras will only get better at deterring unlawful behavior and helping to protect hardworking frontline staff. Alasdair Field is CEO of video technology provider Reveal, which works with UK police forces and major brands such as Matalan, JD Sports and Boots to help them improve staff safety, deescalate confrontations and reduce violent and abusive incidents.
What You Need To Know About Open Source Intelligence (OSINT) For Emergency Preparedness?
Have you ever stopped to consider the volume of new data created daily on social media? It's staggering. Take Twitter, for instance. Approximately 500 million tweets are published every day, adding up to more than 200 billion posts per year. On Facebook, users upload an additional 350 million photos per day, and on YouTube, nearly 720,000 hours of new video content is added every 24 hours. While this overwhelming volume of information may be of no concern to your average social media user posting updates to keep up with family and friends, it's of particular interest to corporate security and safety professionals who are increasingly using it to monitor current events and detect potential risks around their people and locations—all in real-time. Meet the fast-paced and oft-confusing world of open-source intelligence (OSINT). What is Open Source Intelligence (OSINT)? The U.S. Department of State defines OSINT as, "intelligence that is produced from publicly available information and is collected, exploited, and disseminated promptly to an appropriate audience to address a specific intelligence requirement." The concept of monitoring and leveraging publicly available information sources for intelligence purposes dates back to the 1930s. The British Broadcast Corporation (BBC) was approached by the British government and asked to develop a new service that would capture and analyze print journalism from around the world. Monitoring and identifying potential threats Originally named the "Digest of Foreign Broadcast, the service (later renamed BBC Monitoring which still exists today) captured and analyzed nearly 1.25 million broadcast words every day to help British intelligence officials keep tabs on conversations taking place abroad and what foreign governments were saying to their constituents. OSINT encompasses any publicly accessible information that can be used to monitor and identify potential threats Today, OSINT broadly encompasses any publicly accessible information that can be used to monitor and identify potential threats and/or relevant events with the potential to impact safety or business operations. The potential of OSINT data is extraordinary. Not only can it enable security and safety teams to quickly identify pertinent information that may pose a material risk to their business or people, but it can also be captured by anyone with the right set of tools and training. OSINT for cybersecurity and physical threat detection Whether it be a significant weather event, supply chain disruptions, or a world health crisis few saw coming, the threats facing organizations continue to increase in size and scale. Luckily, OSINT has been able to accelerate how organizations detect, validate, and respond to these threats, and it has proved invaluable in reducing risk and informing decision-making – especially during emergencies. OSINT is typically shared in real-time, so once a situation is reported, security teams can then work on verifying critical details such as the location or time an incident occurred or provide the most up-to-date information about rapidly developing events on the ground. They can then continue to monitor online chatter about the crisis, increasing their situational awareness and speeding up their incident response times. OSINT applications OSINT can help detect when sensitive company information may have been accessed by hackers Severe weather offers a good example of OSINT in action. Say an organization is located in the Great Plains. They could use OSINT from sources like the National Weather Service or National Oceanic and Atmospheric Administration (NOAA) to initiate emergency communications to employees about tornado warnings, high winds, or other dangerous conditions as they are reported. Another common use case for OSINT involves data breaches and cyber-attacks. OSINT can help detect when sensitive company information may have been accessed by hackers by monitoring dark web messaging boards and forums. In 2019, T-Cellphone suffered a data breach that affected more than a million customers, but it was able to quickly alert affected users after finding their personal data online. OSINT is a well-established field with countless applications. Unfortunately, in an ever-changing digital world, it's not always enough to help organizations weather a crisis. Why OSINT alone isn't enough? One of the core challenges with leveraging OSINT data, especially social media intelligence (SOCMINT), is that much of it is unstructured and spread across many disparate sources, making it difficult to sort through, manage, and organize. Consider the social media statistics above. Assuming a business wanted to monitor all conversations on Twitter to ensure all relevant information was captured, it would need to both capture and analyze 500 million individual posts every day. Assuming a trained analyst spent just three seconds analyzing each post, that would amount to 1.5 billion seconds of labor—equivalent to 416,666 hours—just to keep pace. While technology and filters can greatly reduce the burden and help organizations narrow the scope of their analysis, it's easy to see how quickly human capital constraints can limit the utility of OSINT data—even for the largest companies. Challenges with OSINT OSINT data collection includes both passive and active techniques, each requiring a different level of effort and skill Additionally, collecting OSINT data is time-consuming and resource-intensive. Making sense of it remains a highly specialized skill set requiring years of training. In an emergency where every second count, the time required to sift through copious amounts of information takes far longer than the time in which an organization must take meaningful action to alter the outcome. Compounding the issue, OSINT data is noisy and difficult to filter. Even trained analysts find the need to constantly monitor, search, and filter voluminous troves of unstructured data tedious. Artificial intelligence and machine learning have helped weed through some of this data faster, but for organizations with multiple locations tasked with monitoring hundreds or thousands of employees, it's still a challenging task. Adding to the complexity, collecting OSINT data isn't easy. OSINT data collection includes both passive and active techniques, each requiring a different level of effort and skill. Passive vs Active OSINT Passive OSINT is typically anonymous and meant to avoid drawing attention to the person requesting the information. Scrolling user posts on public social media profiles is a good example of passive OSINT. Active OSINT refers to information proactively sought out, but it often requires a more purposeful effort to retrieve it. That may mean specific login details are needed to access a website where information is stored. Lastly, unverified OSINT data can't always be trusted. Analysts often encounter false positives or fake reports, which not only take time to confirm accuracy, but if they act on misinformation, the result could be damage to their organization's reputation or worse. So, how can companies take advantage of it without staffing an army of analysts or creating operational headaches? A new path for OSINT Organisations can leverage the benefits of OSINT to improve situational awareness and aid decision-making Fortunately, organizations can leverage the benefits of OSINT to improve situational awareness and aid decision-making without hiring a dedicated team of analysts to comb through the data. By combining OSINT data with third-party threat intelligence solutions, organizations can get a cleaner, more actionable view of what's happening in the world. Threat intelligence solutions not only offer speed by monitoring for only the most relevant events 24/7/365, but they also offer more comprehensive coverage of a wide range of threat types. What's more, the data is often verified and married with location intelligence to help organizations better understand if, how, and to what extent each threat poses a risk to their people, facilities, and assets. In a world with a never-ending stream of information available, learning how to parse and interpret it becomes all the more important. OSINT is a necessary piece to any organization's threat intelligence and monitoring system, but it can't be the only solution. Paired with external threat intelligence tools, OSINT can help reduce risk and keep employees safe during emergencies and critical events.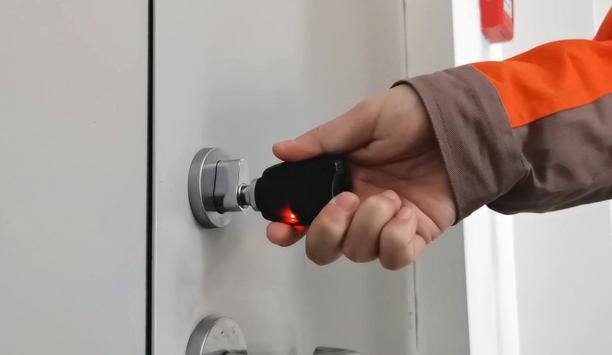 Key-Centric Access Management System: Providing The Highest Possible Levels Of Security
In daily work and life, various locks have always played the role of protecting asset safety. In different usage scenarios, the most appropriate lock must be selected to maximize benefits. In the past applications, the difficulties encountered by managers are as follows. Unlocking authority is difficult to control, unclear access records, emergency unlocking, and troublesome upgrade and installation. Through the following points, how the key-centric access management system solves such problems. Access management system The key-centric access management system, also known as intelligent passive electronic lock system, which is based on three elements: electronic keys, electronic cylinders and management software, can provide powerful and traceable access control. Each smart key is unique and cannot be copied, and in the event of loss or theft, these keys can be quickly disabled. Each smart key is unique and cannot be copied, and in the event of loss or theft, these keys can be disabledIn the process of using traditional mechanical locks, it is not difficult to find that it is quite complex to realize the access control of unlocking. The difficulty is that the keys can be copied at will, the use records are not clear, and the credibility of employees cannot be guaranteed... etc. For managers, this is a safety issue that cannot be ignored. Mechanical lock system And through the key-centric access management system, we can accurately assign access authority for each user, and set different access authority for locks in different areas. For example, we can set the XX user to have access to the archive room (A) from 10:00 on May 1, 2021 to 17:00 on June 1, 2021, within this time range. Outside this time range, there will be no unlock authority. The flexibility of the traditional mechanical lock system is insufficient. There is no clear record to determine who entered the area. It is usually a simple paper record that records the unlocking records of the employees. The authenticity and validity of the system need to be examined. In the key-centric access management system, when an employee unlocks the lock, the unlock record will be synchronized to the management terminal. Remote authorized unlocking With the key-centric access management system, remote authorized unlocking can be realized Through secondary records, managers can easily track employees and supervise employees' visits to each area. In daily work, there are often emergencies that require temporary visits to certain specific areas. If you encounter a situation where the distance is extremely long, and you don't have the key to that area, you can imagine how bad this is. The process of fetching the keys back and forth is time-consuming and laborious. With the key-centric access management system, remote authorized unlocking can be realized. You can apply for the unlocking authority through the mobile APP, or you can temporarily issue the unlocking authority for the area on the management terminal, which saves time and effort. When faced with the failure of ordinary mechanical locks to meet management needs, some managers can already think of upgrading their management system, that is, the intelligent access control system. Passive electronic locks But before making this decision, the manager will inevitably consider the various costs brought about by the upgrade, including installation costs (cable cost), learning costs, and maintenance costs. Since most of the universal intelligent access control systems on the market require wiring and power supply, the cost of transformation and upgrading is quite high for managers who have such a huge amount of engineering. The key-centric access management system is the 'gospel' for managers. Since passive electronic locks and ordinary mechanical locks have the same size, they can be directly retrofitted to existing hardware, and they can be replaced step by step simply and easily. At present, the key-centric access management system is being known and applied by more and more managers and enterprises. Application industries include, such as power utilities, water utilities, public security, telecommunication industry, transportation, etc.
Related white papers
School Security Moves to the Cloud
Cloud-based Access Control And Occupancy Management To Safeguard Workplaces
Wireless Access Control eBook