Hanwha Techwin Access Control Cards, Tags & Fobs
(2)
Browse Access Control Cards, Tags & Fobs
Access control card/ tag/ fob products updated recently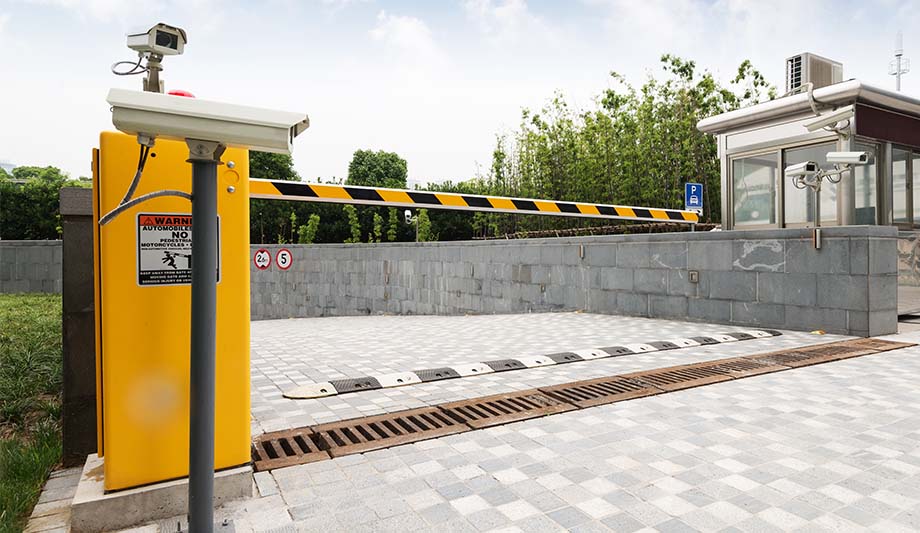 Automatic Gates: Making The Right Investment For Access Control
The experience of the COVID-19 pandemic has made us all more conscious of who is coming and going from our property. Whether it is a family home, business premises or public building, property owners want full control over access for protection and peace of mind. As a provider of access control technologies, we are seeing a growing demand for automated gates with a variety of access control systems. There are a number of considerations that buyers need to make when investing. And as an installer, there is advice that you can offer to help your clients make the right choice for their property. Here are some of the key considerations you'll need to make and discuss with your client. Whomever you buy from, you should be offered more than a simple instruction manual. Electronic locks, magnetic locks and code security In the first instance, you'll need to advise on the type of lock and access control available. Electronic locks release on the operation of the automation system to allow the gates to open. Locks are required for all non-locking (also known as reversible) operators and are recommended for any gate on a multi-user site or any gate over 2.5m. Apply the same logic to an automated gate as you would to a domestic door – for example, you wouldn't fit your front door with a lock on the same side as the hinges or a drop bolt at the hinge end of a manual gate so why dispense with this logic when the gate is automated? Electronic locks release on the operation of the automation system to allow the gates to open There are a number of locks on the market including magnetic locks, drop locks that "shoot" a bolt into the ground and side latching locks. These are all designed for external use. While the gate itself will provide physical security, the customer will want to feel in control of who enters their property, when and for what purpose. Consider access for mail and deliveries, waste disposal and visitors arriving on foot etc. There is a range of options available. Intercom systems will allow the user to vet visitors, keypad entry can allow remote access for visitors with a specific code, remote controls allow an oncoming driver to open the gates without getting out of the vehicle, and a timer control can be used to open or close the gates at certain times of the day. Vehicle detection loops can be installed discreetly under the tarmac allowing the presence of vehicles to exit the gates and prevent closing while obstructed. Sliding gates versus swinging gates There are a number of locks on the market including magnetic locks, drop locks that "shoot" a bolt into the ground and side latching locks Gates can be automated to either swing or to slide open and in the case of swinging gates, the opener may be concealed underground or gate mounted. The most suitable opener for your installation will depend on the space available and the type of gate selected. Concealed underground automation is ideal for highly ornate gates. However, where gates are fully infilled (typical of many timber designs), gate mounted openers are concealed from the front of the gate by the gate leaf and present a cost-effective option. The choice between slide and swing is largely down to space - swing gates require a clear space for their opening arc while sliding gates require space to one or both sides of the gate. Sliding gates are perhaps the best choice where the drive slopes or when drive space is limited, as they use the least space when opening. Voltage Most swing gate and sliding systems are available in 24v or 230v. The 24v systems still need 230v mains power – there is a transformer built into the 24v control panels. Deciding which voltage to use can include a combination of factors such as the material of the gates, the location of the system and the safety features you want. Concealed underground automation is ideal for highly ornate gates With wrought iron gates, the wind can pass through them whereas with fully boarded wooden gates (popular because they give full privacy) the wind has nowhere to go, so they act like sails. For commercial or industrial applications with larger entrances and a heavy gate, you may need 3 Phase 400v power (sliding gates only). Installing gate motors in confined spaces The environment in which you are fitting may well influence which gate and motor you recommend. Will it be in an exposed area which is subject to the elements? Will it be positioned on a slope? Sliding gates are perhaps the best choice where the drive slopes or when drive space is limited Installers have always faced the challenge of installing gate motors in confined spaces. When fitting a pedestrian gate, there is often limited space in which to work – potentially making an installation time consuming and technically demanding. If this is the case for you, consider a gate operator which is designed specifically for installations with limited space for maneuver. An example of this is the E5 compact gate operator. The operator is not only small but has an optional slide lever attachment designed for installations where there is extremely limited space, meaning that just 8cm of the pillar is needed for installation. What's more, improved fixing points and a simple 'hook and fasten' process means assembly is safe, quick and straight forward. Ultimately, you'll be looking for a good quality, reliable product with good service. Work with a supplier that offers more than just a manual. If they are happy to offer training, their time and advice when you buy, the chances are you'll get their support long term.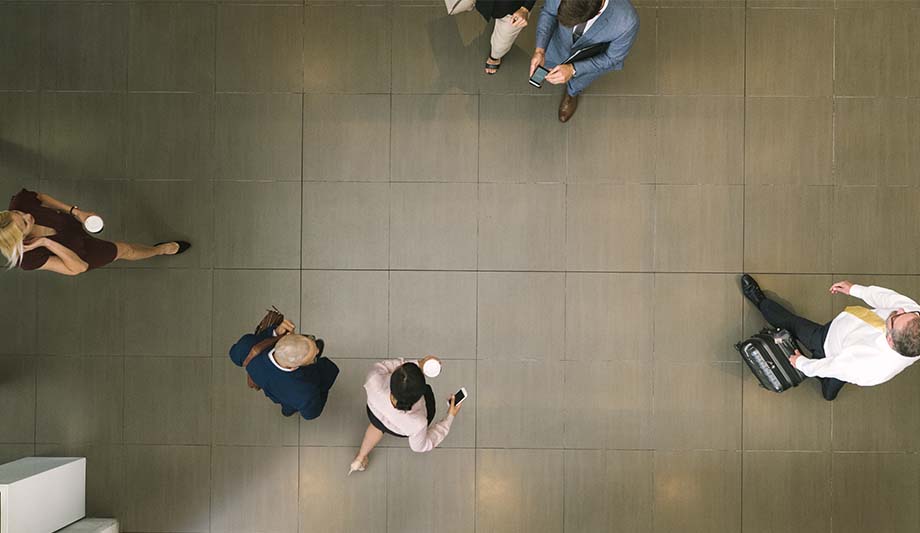 4 Ways To Keep Your Workplace Protected From COVID-19
The unprecedented global impact of COVID-19 has taken its toll on all of us, but as cases of the virus thankfully recede, employers are now forced to confront how they can enable a safe return to work for employees. For many employers, this means they will have to carry out a COVID-19 risk assessment, redesign workspaces to maintain social distances, carry out more frequent cleaning, manage the transmission risk and find alternatives to touch-based security devices. Protecting workplace occupants in any emergency requires preparation and clear communication. This is especially critical in a health crisis involving an infectious disease. These are some of the essential best practices that could help organizations reduce the impact on their employees and operations during this pandemic. 1. Use a visitor management system With a visitor management system, organizations have a single source of real-time and historical insights into who is, or was recently, in the workplace. This is especially important because of the need to perform contact tracing should anyone in the organization show symptoms of COVID-19, meaning everyone they have been in contact with needs to be contacted and asked to isolate. Yet still, first impressions are made at the front desk or lobby, where the visitor experience needs to be a positive one. At the same time, though, any emergency event requires that there be strict control over who is entering the workplace. This policy also needs to be clearly communicated to visitors. Doing this minimizes risk to visitors as well as the workforce. In addition to delivering a high-quality visitor experience, the ideal visitor management system must: Enable organizations to meet regulatory compliance mandates and facilitate check-in at a self-service kiosk to minimize wait times. Customize the visitor experience to support specific security needs, such as accelerating and simplifying check-in or requiring additional security pre-checks. Automate compliance as it relates to visitor access rules with historical visit reports. 2. Pre-check questions at visitor registration kiosks Organizations can strengthen security at the registration kiosk using a flexible, enterprise-grade visitor management system to add visitor sign-in steps. This has proven successful in the past when used to control the spread of infectious disease during an outbreak. An example of this is a U.S. children's hospital which managed to reduce facility infection rates by 25 percent over a two-year period using a commercial, off-the-shelf physical identity and access management (PIAM) solution from HID Global. The solution provides two particularly important capabilities that can be used by organizations to protect their workplace from the uncontrolled spread of an infectious disease: Enhance visitor registration policy with additional mandatory questions to help identify any visitors who may need other screenings. Extend the visitor registration kiosk with a mandatory pop-up asking further questions during visitor check-in. 3. Understand who has visited your workplace Successful controlling the spread of infection throughout a facility requires the ability to automatically maintain an auditable trail of activity. This can be done using an enterprise-grade visitor management system that makes it easy to retrieve historical visit reports. This provides a timeline of who was in the workplace, and when they were there. Key features include: A single dashboard providing useful visitor insights at your fingertips. Historical reports that provide visitor details including location and contact information, all in compliance with General Data Protection Regulation (GDPR) and other privacy regulations. 4. Clearly communicate how infection risks can be reduced Global organizations must actively communicate with visitors and employees on the outbreak of infectious diseases and follow best practices outlined by the World Health Organization (WHO). Here are several things organizations can do in this area to help maintain a safe and healthy workplace: Re-enforce and communicate WHO best practices with guideline posters in the front lobby and throughout the workplace. Add posters that also encourage regular and thorough washing of hands. Encourage everyone to cough or sneese into their shirt sleeve in their flexed elbow or cover their mouth and nose with a tissue. Encourage everyone to keep a relatively safe distance from each other and use alternatives to handshakes when saying hello. Organizations must contend with a variety of workplace challenges during the outbreak of an infectious disease. These challenges can be solved with best practices that include a comprehensive visitor management system that automates critical check-in policies and maintains an auditable trail of visitor activity.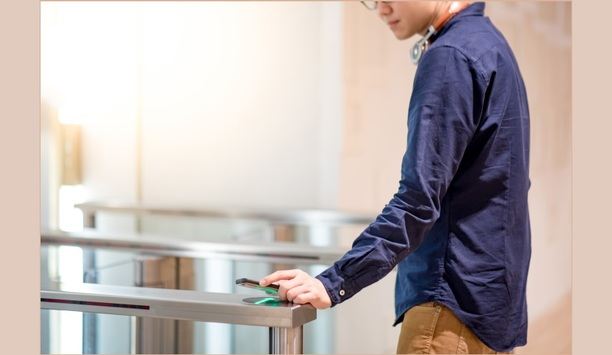 The Growth Of The Mobile Access Card Market In 2020
The emergence of smartphones using iOS and Android is rapidly changing the landscape of the IT industry around the world. Several industries, such as digital cameras, car navigation, MP3, and PNP, have been replaced by equivalent or even better performance using smartphones. Smartphones provide increasing portability by integrating the functions of various devices into a single unit which allows them to connect to platforms with network-based services and offer new services and conveniences that have never been experienced before. These changes have expanded into the access control market. Although not yet widespread, 'Mobile access cards' is one of the terminologies that everyone has been talking about. RF cards used for access security are being integrated into smartphones just as digital cameras and MP3s were in the past. While people might forget their access cards at home in the morning, they seldom forget their smartphones. Using smartphones for access control increases entry access reliability and convenience. Mobile/smartphone access control A key aspect of mobile credential is that it makes it possible to issue or reclaim cards without face-to-face interaction As in other markets, the combination of smartphones and access cards is creating a new value that goes beyond the simple convenience of integration enhancing the ability to prevent unauthorized authentication and entrance. People sometimes lend their access cards to others, but it is far less likely they might lend their smartphone with all their financial information and personal information – to another person. This overcomes an important fundamental weakness of RF cards. Another valuable aspect of mobile credential is that it makes it possible to issue or reclaim cards without face-to-face interaction. Under existing access security systems, cards must be issued in person. Since card issuance implies access rights, the recipient's identification must be confirmed first before enabling the card and once the card has been issued, it cannot be retracted without another separate face-to-face interaction. Mobile access cards In contrast, mobile access cards are designed to transfer authority safely to the user's smartphone based on TLS. In this way, credentials can be safely managed with authenticated users without face-to-face interaction. Mobile cards can be used not only at the sites with a large number of visitors or when managing access for an unspecified number of visitors, but also at the places like shared offices, kitchens and gyms, currently used as smart access control systems in shared economy markets. The market share of mobile access cards today is low even though the capability can offer real benefits to users and markets. While the access control market itself is slow-moving, there are also practical problems that limit the adoption of new technologies like mobile access cards. Use of Bluetooth Low Energy technology While NFC could be an important technology for mobile credential that is available today on virtually all smartphones, differences in implementation and data handling processes from various vendors prevents universal deployment of a single solution to all devices currently on the market. Accordingly, Bluetooth Low Energy (BLE) has been considered as an alternative to NFC. Bluetooth is a technology that has been applied to smartphones for a long time, and its usage and interface are unified, so there are no compatibility problems. However, speed becomes the main problem. The authentication speed of BLE mobile access card products provided by major companies is slower than that of existing cards. Enhancing credential authentication speed Authentication speed is being continuously improved using BLE's GAP layer and GATT layers The second problem is that mobile access cards must be accompanied by a supply of compatible card readers. In order to use mobile access cards, readers need to be updated but this is not a simple task in the access control market. For 13.56 MHz smart cards (which were designed to replace 125 kHz cards), it has taken 20 years since the standard was established but only about half of all 25 kHz cards have been replaced so far. Legacy compatibility and the need for equivalent performance, even with additional benefits, will drive adoption timing for the Access Control market. While BLE technology helps resolve the compatibility problem of mobile access cards, it can identify some breakthroughs that can solve the speed problem. Authentication speed is being continuously improved using BLE's GAP layer and GATT layers, and new products with these improvements are now released in the market. Making use of key improvements allows Suprema's mobile access card to exhibit an authentication speed of less than 0.5 seconds providing equivalent performance to that of card-based authentication. AirFob Patch MOCA System's AirFob Patch addresses the need for technological improvements in the access control market in a direct, cost effective, and reliable way – by offering the ability to add high-performance BLE to existing card readers – enabling them to read BLE smartphone data by applying a small adhesive patch approximately the size of a coin. This innovative breakthrough applies energy harvesting technology, generating energy from the RF field emitted by the existing RF reader – then converting the data received via BLE back into RF – and delivering it to the reader. By adding the ability to use BLE on virtually any existing RF card reading device, MOCA allows greater ability for partners and end users to deploy a technologically-stable, high performance access control mobile credential solution to their employees, using devices they already own and are familiar with. Adding MOCA AirFob Patch eliminates the need to buy and install updated readers simply to take advantage of mobile credential, lowering costs and risks, and increasing employee confidence and convenience. Growth forecast of mobile access card market in 2020 In 2020, forecasts show that the mobile access card market will grow far more rapidly Several companies have entered the mobile access card market, but they have not set up a meaningful product solution stream until 2019. In 2020, forecasts show that the mobile access card market will grow far more rapidly. Reviewing new entries into the market allows identification of the latest products that provide improving solutions to compatibility and speed problems. MOCA AirFob Patch addresses development plans in process today that overcome the legacy installed base of card readers – allowing rapid creation of an environment that can make immediate use of BLE mobile access cards. Integrated mobile digital ID With proven usability and within suitable environments, mobile access cards will also begin to make inroads into other markets, not just the access control market. In the sharing economy market, which seeks access management without face-to-face interaction, the integrated mobile digital ID led by the 'DID Alliance' will serve as a technical tool that can be used in access authentication – forging increasing links between the access control and digital ID markets.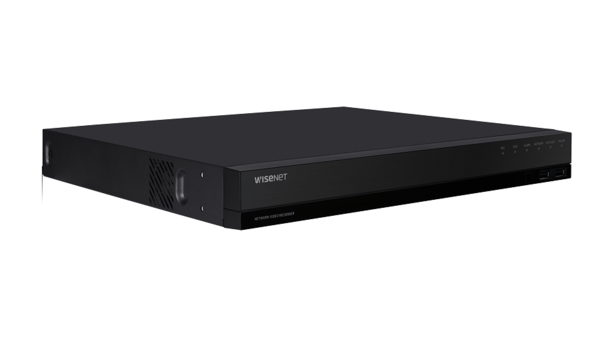 Hanwha Techwin Announces Wisenet WAVE PoE NVRs For Video Management Software
New Wisenet WAVE PoE NVRs introduced by Hanwha Techwin are designed to provide a cost-effective way for users to be able to take advantage of the highly popular Wisenet WAVE video management software (VMS), without having to install a server. The 8 channel Wisenet WRN-810 and 16 channel WRN-1610S NVRs are equipped with a powerful processor to provide users with a seamlessly integrated and optimized way of utilizing the latest version of the feature-rich VMS. The WRN-810 stores up to 12 terabytes of data with the help of 2 internal SATA HDDs and the WRN-1610S stores up to 24 terabytes of data via 4 SATA HDDs. "In addition to the immediate benefit that the Wisenet WAVE VMS embedded in the NVRs is ready to be used out-of-the-box, we also offer system integrators peace of mind in knowing they can rely on us to provide one-stop customer support for the combined hardware and software solution," said Uri Guterman, Head of Product & Marketing for Hanwha Techwin Europe. Licensing The cost of deploying the NVRs is further reduced by built-in PoE switches which provide an installation time-saving method A key objective of introducing the two new NVRs has been to minimize the total cost of owning Wisenet WAVE and Hanwha Techwin has achieved this by negating a requirement to purchase, install, house and maintain a server normally needed to run the software. Users are also able to take advantage of flexible 'future ready' licensing arrangements whereby they only have to initially purchase licenses for half the respective NVR's channels and then only pay for the remaining licenses, if and when required in the future. The cost of deploying the NVRs is further reduced by built-in PoE switches which provide an installation time-saving method of supplying power to connected cameras. Operator friendly Intended to meet the needs of small to medium-sized video surveillance projects, with an emphasis on a simplified user experience, Wisenet WAVE features an intuitive 'drag & drop' tool which makes it extremely easy for operators to set up a display of live and recorded images on a single screen or video wall, with customizable layouts and sizes. This tool is supported by a 'Layout-as-an-Action' feature, which triggers a predefined screen layout to automatically open when an event occurs, whilst a wide range of Smart search options, including keyword, calendar and time-slice search, enable operators to quickly retrieve recorded video of specific incidents. Adding to ease of use, a virtual PTZ enables operators with just a few simple clicks of a mouse, to zoom in to see close up detail of any suspicious activity. WAVE 4.1 The 2 NVRs are embedded with the latest version of Wisenet WAVE 4.1, which is equipped with a long list of new practical features including Push notifications of user-defined alarm events which can be sent to mobile devices, and embedded camera web pages that enable operators to manage the settings of connected cameras without having to open a separate browser window. An enhanced Smart search allows users to set-up an Analytics Event Region of Interest (ROI), to narrow a search to a specific area of a field of view, while integration with Wisenet AI cameras enables the attributes of classified objects or people to be displayed on recorded vi Users are also able to forensically search for specific objects or people by filtering the recorded metadata. Wisenet AI cameras "The availability of these 2 new affordable NVRs, means even small shops and offices will now be able to take advantage of Wisenet WAVE user-friendly features to quickly retrieve and review recorded video of any incidents, as well as view live images," said Uri Guterman. "Although Wisenet WAVE, subject to a minimum specification, will run on virtually any server, embedding the software on the NVRs means installation time is minimized and users can expect to enjoy a robust, cyber secure and optimized recording solution which offers a high level of reliability and performance."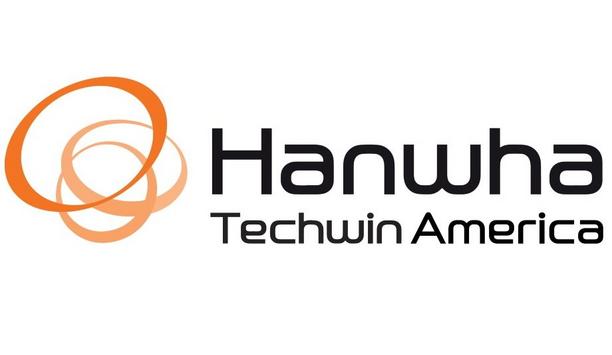 Hanwha Techwin America Installs Wisenet Cameras To Help Peake ReLeaf Cannabis Dispensary Meet Stringent Regulatory Requirements
Peake ReLeaf is a local and independently-owned medical cannabis dispensary facility, located in Rockville, Maryland. Through its recently-opened, 4,200-square-foot facility, the company provides a wide range of cannabis and cannabis-infused products to patients with a valid medical marijuana certification, to treat a variety of qualifying conditions such as anorexia, cachexia, chronic or severe pain, glaucoma, PTSD, seizures, severe nausea, and severe or persistent muscle spasms. Installing an efficient video surveillance system While Peake ReLeaf faces the ordinary challenges of any small business as a cannabis dispensary, it is also subject to a number of stringent Maryland Medical Cannabis Commission (MMCC) regulations, which include strict requirements for video surveillance that dictate video quality, system performance, storage and other factors. After much research, they decided to contract Skyline Technology Solutions for their surveillance system because of their transparency, robust IT background and previous experience with medical marijuana facilities. Wisenet QND-6010R dome cameras for indoor surveillance Skyline recommended that PeakReleaf install cameras from Hanwha Techwin America Based on the regulatory needs and many conversations about how they wanted their business to operate, Skyline recommended that PeakReleaf install cameras from Hanwha Techwin America to secure both the interior and exterior of the facility. For indoor use, Skyline installed Wisenet QND-6010R vandal-resistant dome cameras that offer picture clarity so facial features could be easily identified. Wisenet QNV-7080R cameras for outdoor surveillance For outdoor use, Peak ReLeaf chose the Wisenet QNV-7080R cameras that provide 4-megapixel image quality with true wide dynamic range (WDR), motion detection, defocus detection and tampering detection at an affordable price. Both camera models, Wisenet QND-6010R and Wisenet QNV-7080R cameras come integrated with WiseStream II compression technology that can reduce bandwidth by 50%. WiseStream II compression technology WiseStream II compression technology dynamically controls encoding, balancing quality and compression according to movement in the image resulting far less bandwidth and storage requirements. This allowed Peake ReLeaf to meet the MMCC storage requirements in a cost-effective manner. Since the dispensary's opening, Hanwha cameras have continuously provided the performance and capabilities to ensure Peake ReLeaf remains in compliance with the strict MMCC requirements, even as they continue to evolve moving forward. Cameras featuring onboard video analytics The Hanwha cameras have made it easier to identify and view video thanks to their ability to flag video based on motion or other factors using onboard video analytics. "Hanwha cameras offer us the video quality we need, and the cameras' video analytic and other capabilities provide us with the flexibility that will allow us to quickly adapt to the inevitable regulatory changes that will come as we navigate this very new industry in Maryland," said Nate Miller, one of the founding members and Peake ReLeaf's Executive Vice President.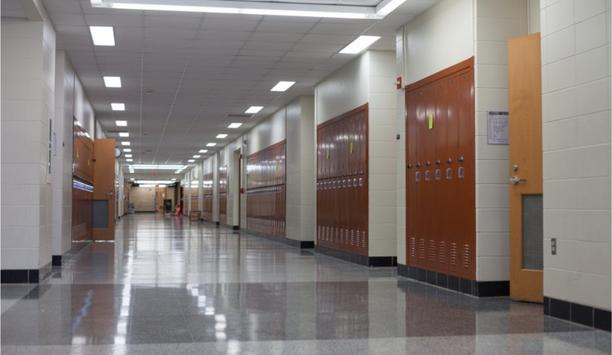 How Have Security Solutions Failed Our Schools?
School shootings are a high-profile reminder of the need for the highest levels of security at our schools and education facilities. Increasingly, a remedy to boost the security at schools is to use more technology. However, no technology is a panacea, and ongoing violence and other threats at our schools suggest some level of failure. We asked this week's Expert Panel Roundtable: How have security solutions failed our schools and what is the solution?
Related white papers
RFID and Smartphone Readers in Physical Access Control
Mobile Access- What You Need To Know (Part 1)
OSDP Is The Strongest Access Control For Your Business